Trying to find the perfect gifts for travel lovers doesn't need to be hard.
Sure, people can be very particular about their travel gear and depending on the type of traveller they are, it can be tough knowing what's practical or even useful.
Some travellers delight in packing light while others need as many creature comforts as their baggage allowance will allow. We've put together a list of gifts for travel lovers to suit all budgets and travel styles.
Luxury Travel Gifts
If it's luxury travel gifts you are after, we have them covered. Remember, luxury travel gifts don't always have to equate to big dollars. Luxury can mean that bit of extra comfort on a flight or luxury travel accessories that make you feel a little special even though you don't turn left when boarding the plane.
Unique Travel Gifts
If it's unique travel gifts you're after – think a pre-paid after-hours tour of Opera Garnier in Paris or arriving in Venice like George Clooney on a pre-arranged private water taxi. A unique travel gift and not as expensive as you might think.
We've got some great ideas for unique, yet practical travel gifts for all types of travellers.
Practical Travel Gifts
If it's practical travel gifts such as a hotel or Airbnb gift card, anti-theft bags or a lightweight baggage scale that doubles as a phone charger, we've got that too. W'eve even thought of the fitness traveller in your life.
Here are some of the best gift ideas for travellers as chosen by full time travellers. Gifts that will be useful, appreciated or even cherished for many trips to come.
---
Travel Comforts
Let's face it, travel can be exhausting and uncomfortable, and flying is often the worst offender. Even when you're travelling up the front of the plane, flying is anything but glamorous these days. Little creature comforts can go a long way to making a long travel day slightly more comfortable.
Give the traveller in your life the gift of comfort. You may not be able to get them more legroom, but you may make their journey more enjoyable and help them arrive a little more refreshed.
---
Jet&Bo Women's Luxury Amenity Kit: Cashmere Socks, Silk Eye Mask, Facial Mist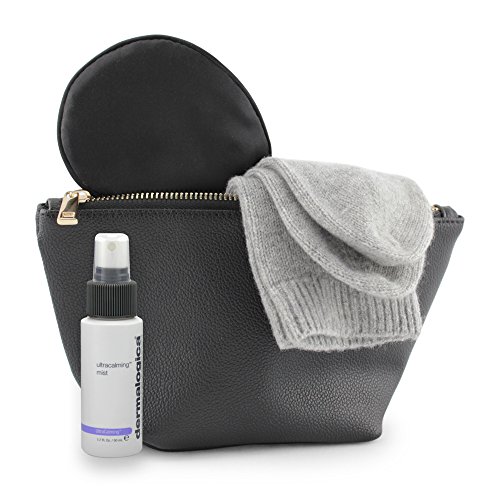 Buy on Amazon
Why settle for the standard issue sleep mask and socks set inflight when you can indulge yourself a little with cashmere. A good quality cashmere and silk travel set is a gift that will travel with you for years.
Perfect for long travel days and hotel stays, sometimes it only takes a little bit of luxury to make you feel a million bucks.
---
Jet&Bo 100% Cashmere Travel Kit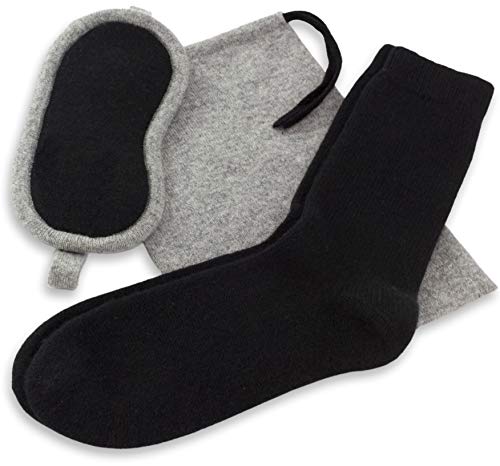 ---
Dalle Piane 100% Cashmere Stole
A cashmere stole is a girl's best travel friend. Wrap yourself on an icy plane or bundle it as an extra pillow. Throw it over your shoulders on a cool summer evening or use it as a big scarf in winter.
Lightweight, breathable and incredibly versatile, a cashmere stole is the perfect ladies travel accessory for any season. A good quality woollen stole will last for years and never go out of fashion.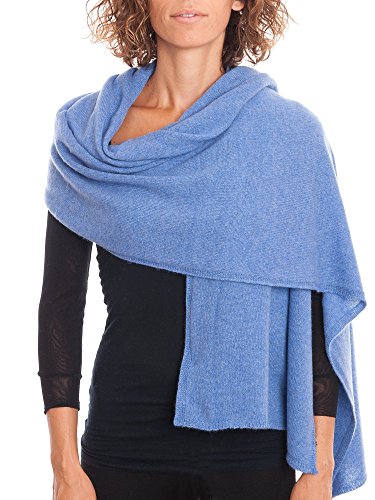 Buy on Amazon
---
Huzi Infinity Pillow – Design Power Nap Travel Pillow
We've seen all sorts of travel pillows over the years, but these two really seem to have got it right. With better support and more flexibility of adjustment, you don't have to wake up with the dreaded crick in the neck anymore. You won't find a more appreciated or practical gift for travellers.
---
Trtl Pillow – Scientifically Proven Super Soft Neck Support Travel Pillow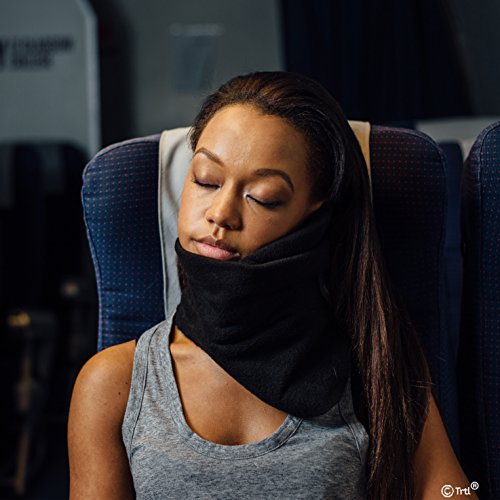 Buy on Amazon
---
Masters of Mayfair Sleeping Mask with Silk and Lavender Scents
An award-winning eye mask for its handmade design and comfort. Breathable and adjustable, this mask also aids sleep and eases headaches and anxiety. The perfect gift for frequent travellers.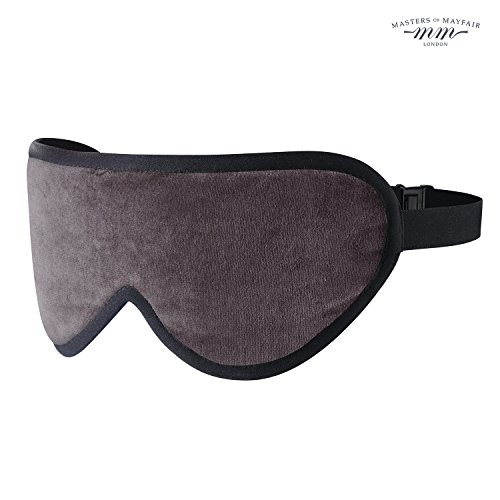 ---
VIM & VIGR Inflight Compression Socks
There's a lot to be said about arriving at a destination without swollen ankles. In a time where long-haul flights and frequent flying are the norm, our inflight health is very important.
So often forgotten by travellers, compression socks are good for your health in helping to stave off DVT and prevent unsightly inflight swelling.
VIM & VIGR have thought outside the compression sock box with a range of attractive designs so you can pair your compression socks with your inflight outfit.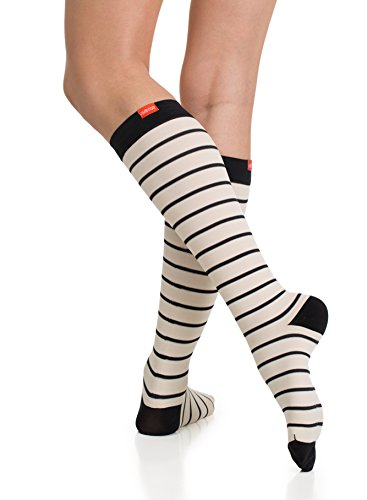 ---
Travel Accessories
Travel accessories can either be really gimmicky or extremely useful little helpers along your journey. We have chosen only a few travel accessory gifts we believe would be useful helpers on a trip or a little luxury a traveller may not necessarily think to buy themselves.
The perfect carry on or quick trip essentials kit. Every travel necessity or emergency has been thought of in this small little kit. We have one like this that we keep adding to with bits and pieces that come in handy at some point.
---
Maxwell Scott Personalised Luxury Handmade Italian Leather Travel Document Wallet
Little luxury travel gifts such as this personalised handmade leather document wallet is a gift for life. These are the kind of travel gifts travellers will cherish for years to come.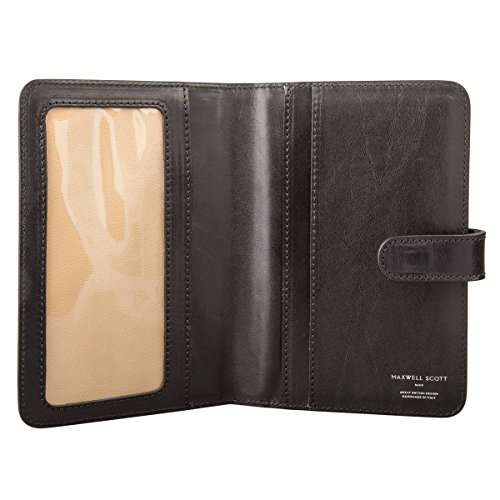 ---
Fluxus Nomad Unisex Soft Cotton Scarf
Featured on Oprah's 'Favourite Things' this lightweight unisex cotton travel scarf is perfect for every travel situation for men and women.
For keeping sand from your face on safari or camel riding in the Sahara. Keeping the sun at bay or covering your head in the Blue Mosque in Istanbul. A quality lightweight travel scarf is a simple yet fantastic travel gift.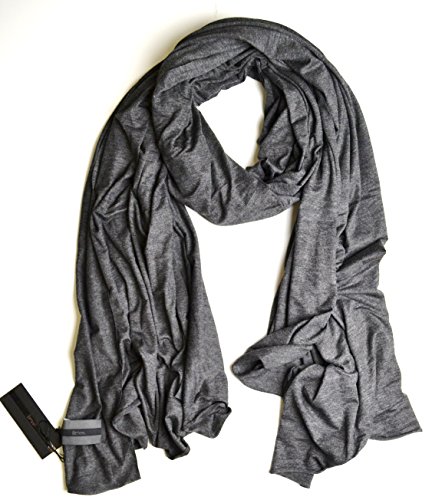 ---
Wet Weather Travel Accessories
Hoke 8-Rib Mini Compact Pocket Umbrella. Windproof & Lightweight Folding Travel Umbrella.
It's never fun getting caught in a shower when you travel, so a good quality pocket travel umbrella is perfect to throw in your purse or daypack.
This teeny tiny umbrella has an extra strong frame to support a larger diameter and is made with super quick dry microfibre. It's also perfect on a hot day to block the sun.
---
totes Women's Reversible Packable Travel Rain Poncho
We love this reversible lightweight travel poncho. A lovely alternative to those dowdy throw away ponchos in a downpour. This stylish hooded poncho packs down into its front pocket for easy storage in a handbag. Also good as a windbreaker on those icy cold, windy days.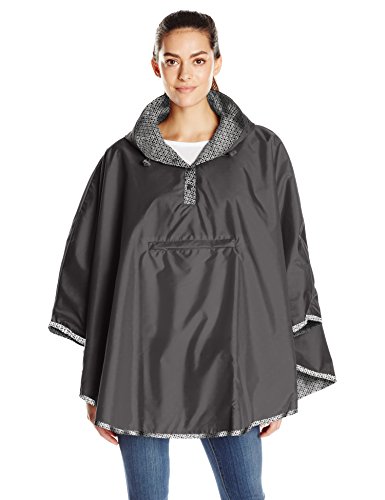 ---
Travel Water Bottles
Single use plastic bottles are quickly becoming a thing of the past. A good reusable travel bottle will always come in handy on any trip. We've selected three bottles based on different attributes.
One is collapsible for easy storage. One has an inbuilt purifying straw. The last is designed well for travel but also uses design to change perceptions of single-use plastics and supports clean water initiatives.
[s
---
memobottle – Flat Reusable Slim Water Bottle That Fits in Your Bag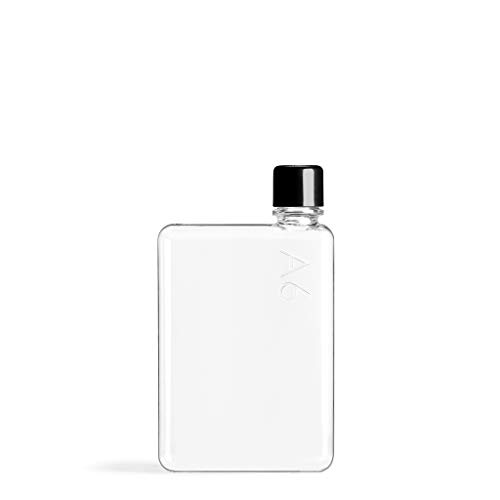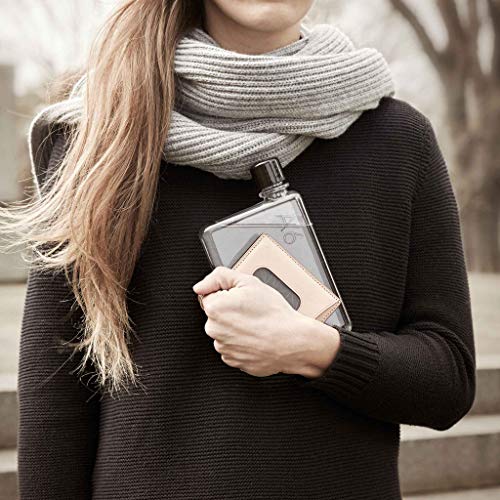 ---
Beach Travel Gifts
A day at the beach or a long lazy holiday on a tropical island. Some beach accessories really make a day at the beach, or by the pool that much better.
These are a few of our favourite beach accessories. They are practical, stylish, and versatile for general travel, not just the beach.
Tesalate Sand Free Beach Towel
This amazing beach towel is lightweight, compact, super absorbent, and best of all – Sand free! We love this towel so much for the beach but also for travel as it rolls down into a compact drawstring bag for easy packing.
This is the perfect gift for the beach bum traveller or cruise addict in your life.
Read our full review of this amazing sand free beach towel here.
---
Anti Theft Beach Bags
Solve the age old problem of how to keep your valuables safe at the beach or by the pool with these great anti-theft beach bags.
---
Luggage Essentials
Luggage and packing are the endless travel discussion. The best luggage may never be agreed on and whether you fold or roll remains a personal preference. However, there are a few basic travel gifts that will make packing a little easier and your luggage just a little more stylish.
Much like the personalised leather travel document wallet, monogrammed or embossed leather luggage tags are a special travel gift that will last years. It's the small, quality travel luxuries that remind us how special travel is.
---
Digital Luggage Scale with Inbuilt Fast Charging Bank
Simple- every traveller needs a luggage scale to avoid the exorbitant excess luggage fees at the check-in. But why not have one that doubles as a power bank for your devices. Save money, save space – win win.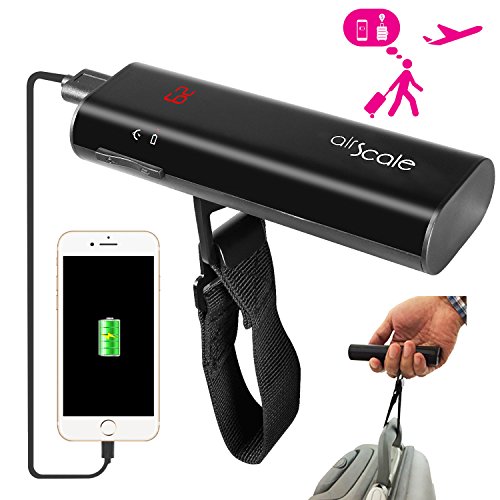 ---
Luggage essentials for the traveller who needs to arrive wrinkle free.
---
Origami Unicorn TUO -Travel Undergarment Organizer – New Packing Solution
We have had one of these for years and love it. We're not ones for packing cubes, but the Origami Unicorn is fantastic. No more rummaging for your smalls or socks. No more having your frillies laid bare for the world to see at customs checks and best of all it just hangs up for easy access on arrival.
---
Tours & Travel Gift Cards
A gift card is a great solution when you don't know what to buy. An accommodation gift card is a fantastic gift for the budget traveller or backpacker. What better travel gift than a night in a hotel of their choice when they need a break from shared dorms or roughing it.
---
Looking for a unique travel gift? Surprise someone with a tour or activity at their destination. Choose from thousands of tours, services and activities all around the world. Luxury airport transfers, food tours, private access tours even skip the line tickets. The choices are limitless.
Or, give a tour gift card that allows them to choose their own activity in any destination.
---
Travel Tech
Who doesn't love tech gifts? No one more than travellers – that's who. There are thousands of great tech gifts for travellers on the market, but we have only chosen a few we believe are great travel gifts.
Know a traveller who goes off the grid? The goTenna helps you send text messages and share locations when there is no cell or wifi coverage by creating its own off-grid network. They also include free, detailed offline maps for any region in the world.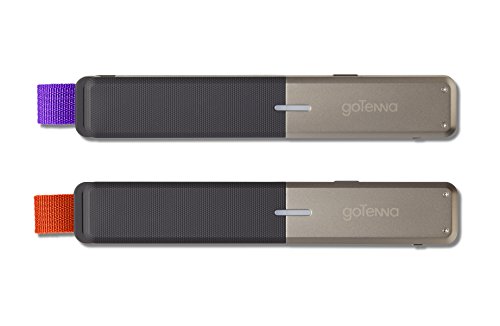 Buy on Amazon
---
Noise Cancelling Headphones
No doubt about it, noise cancelling headphones are a travel must as is wireless capabilities. Any traveller who doesn't already own a pair will thank you.
---
Fire TV Stick with Alexa Voice Remote | Streaming Media Player
We have used an Amazon Fire Stick all over the world. Great for hotels without internet TV or decent cable channels, Airbnb's or even just watching on your computer. The size of a USB stick and very reasonably priced, it's the perfect travel entertainment companion.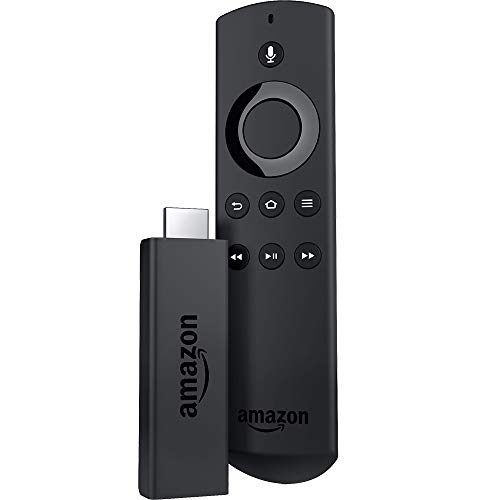 Add an Amazon Prime membership for added value with the Fire Stick with free movies and TV Shows.
---
BAGSMART Compact Travel Cable Organizer & Portable Electronics Accessories Bag
Because cords, chargers and hard drives can be a messy nightmare when you travel. Keep them all in one tidy place for easy access when you need them.


---
Another helpful little kit for quick trips or carry on. All your little tech accessory essentials in one place.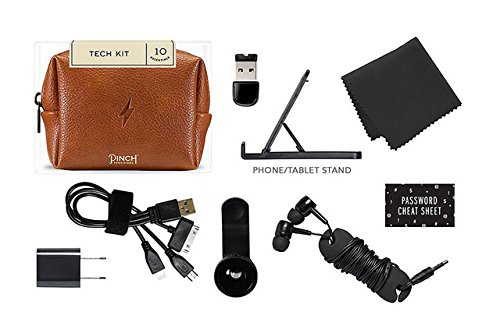 ---
Dandelion Travel Adapter Outlet Adapter Travel Accessory with Dual USB Ports Universal Charger
Every traveller needs one of these. This one works in over 150 countries and has USB ports as well which we love.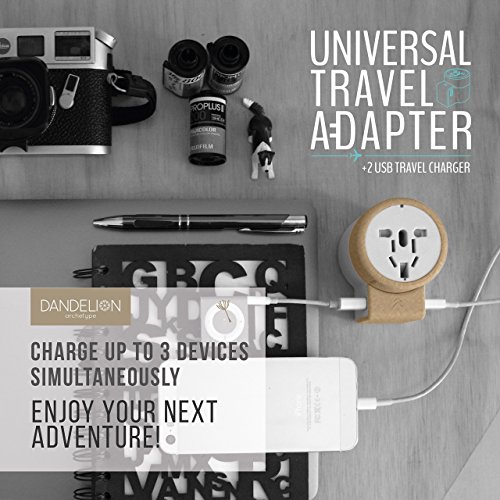 ---
Camera Accessories
Smartphones are now the camera of choice for many travellers. With some very innovative lens additions, a simple smartphone can match the image quality of some of the better DSLR cameras on the market. A smartphone lens is a great addition to any travellers phone camera kit.
Moment – Wide Lens – iPhone, Pixel, and Samsung Galaxy Camera Phones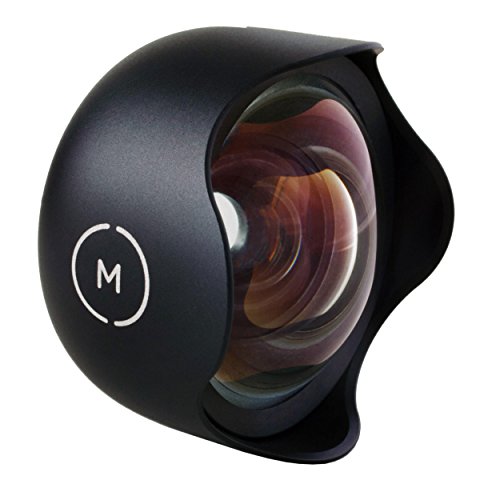 ---
Sony DSC-QX10/W Smartphone Attachable 4.45-44.5mm Lens-Style Camera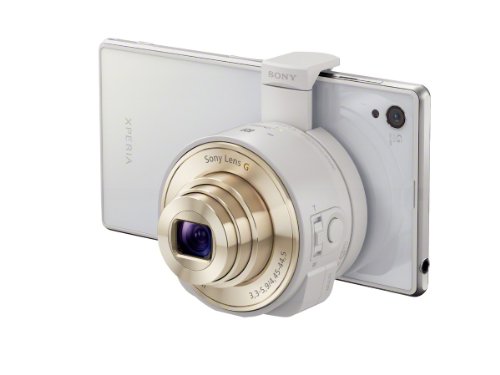 Buy on Amazon
---
Travel Safe Gifts
Give the gift of safe travel. Simple and useful travel items to make travel safer. These are just a few of our favourite safe travel accessories and anti theft travel bags.
Borgasets Leather Envelope Purse Travel Clutch with RFID Blocking Card Holder & Phone Pocket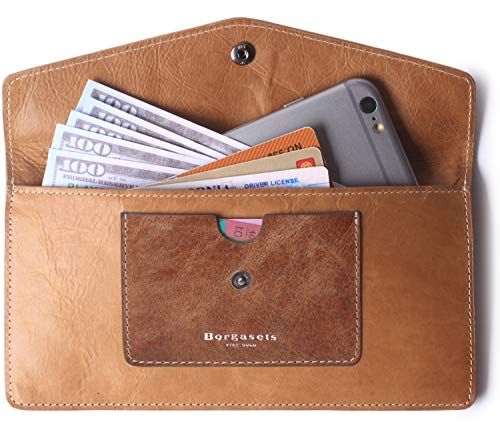 ---
Travelon Anti-theft Heritage Hobo Bag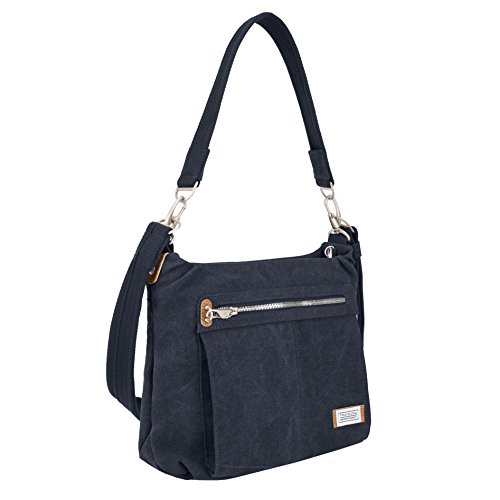 ---
Travelon Anti-Theft Urban Unisex Tablet Messenger Bag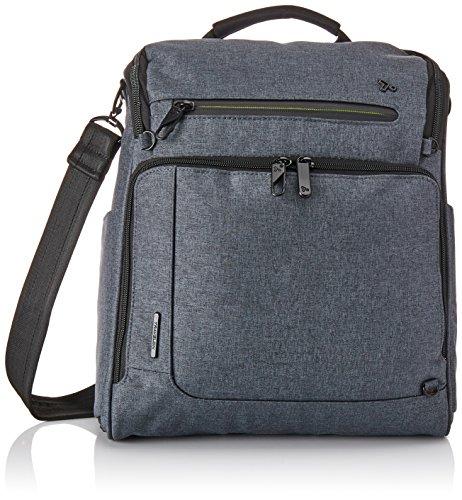 ---
Lewis N. Clark Lightweight Compact Travel Door Guard Alarm with LED Flashlight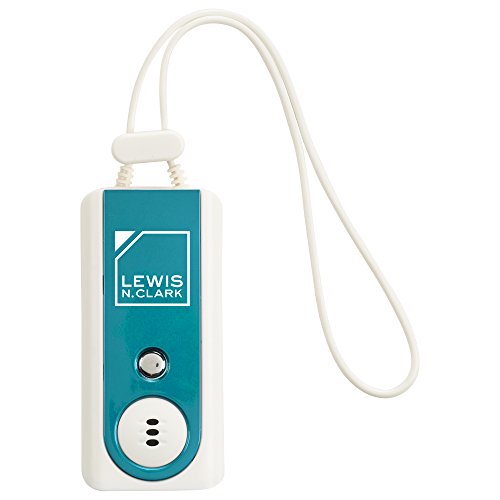 ---
Pacsafe Travelsafe 12L GII Portable Safe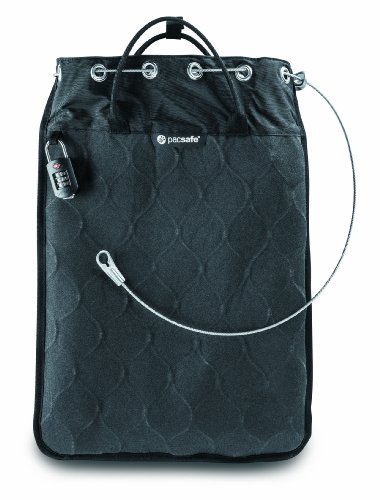 ---
buy and claim online, even after you've left home. Perfect if you need to extend your coverage while you're still travelling. Travel insurance from WorldNomads.com is available to people from 140 countries with cover for overseas medical, evacuation, baggage and a range of adventure sports and activities.
---
Travel Toiletries
Always a welcome gift. Travel toiletries are never wasted and always appreciated when it is a nice set you may not necessarily have bought for yourself.
MenScience Androceuticals Travel Kit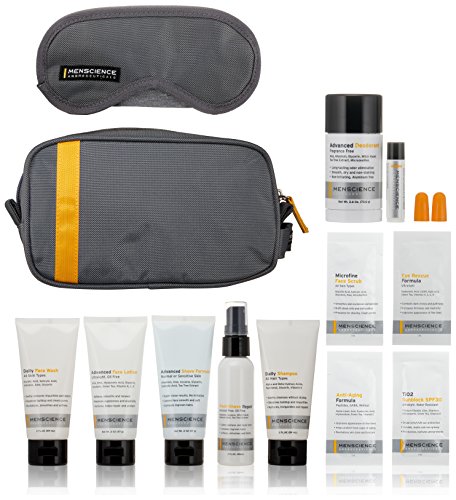 ---
Burt's Bees Tips and Toes Travel Kit Gift Set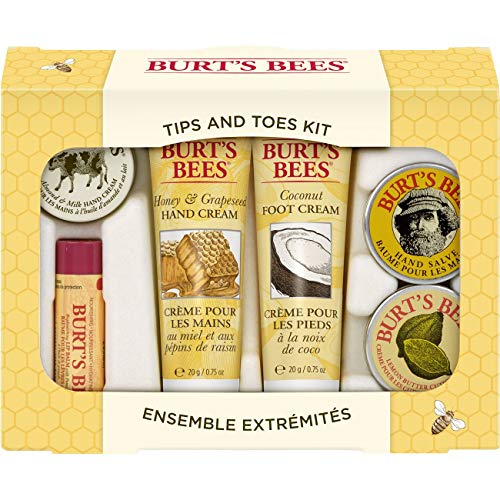 Buy on Amazon
---
ELEMIS The Luxury Travel Collection For Her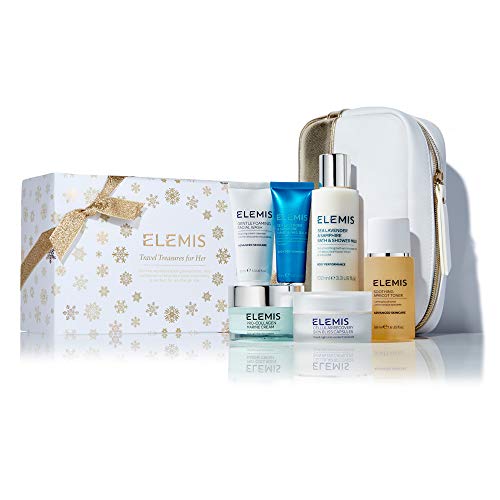 ---
L'Occitane Always & Forever Favourites Travel Set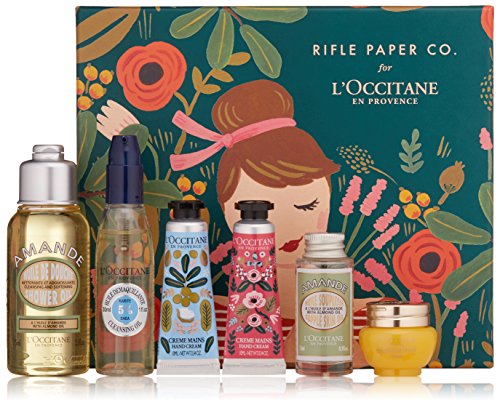 Buy on Amazon
---
Inflight Travel Wellness
Much like our travel comforts, here is a selection of items to help you feel more refreshed and revived on arrival. Sometimes it's the little things that can make you feel a whole lot better when you step off a long flight.
---
---
Exercise Equipment For Travel
For the fitness traveller a selection of lightweight exercise accessories suitable for travel.
FlipBelt FBB Level Terrain Waist Pouch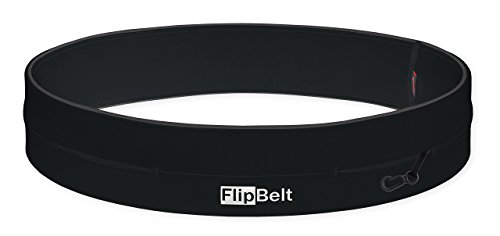 ---
Manduka eKO SuperLite Travel Yoga and Pilates Mat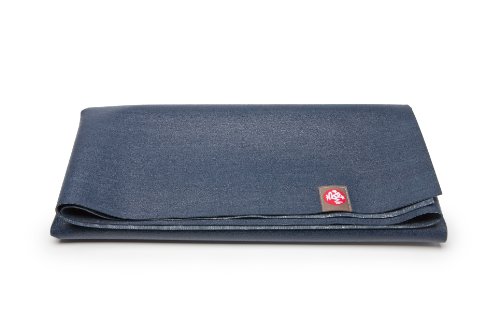 ---
Fitbit Charge 2 Heart Rate + Fitness Wristband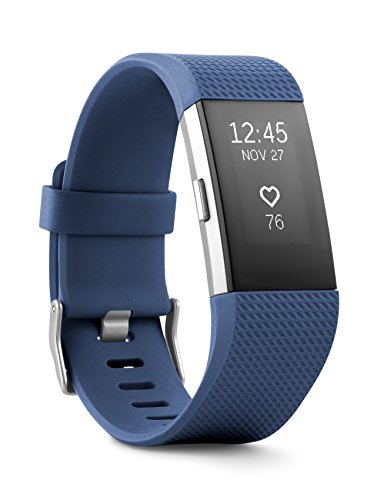 Buy on Amazon
---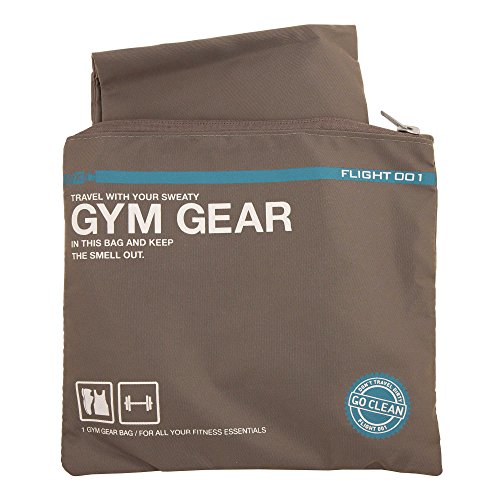 ---