Shoes are one of the greatest travel and packing quandaries.
They can take up a lot of room, especially men's shoes. They can weigh a lot, and trying to find an all-around versatile pair of travel shoes for all occasions is nearly impossible.

So when a product claims to be the "Ultimate Travel Shoe", of course, we're interested.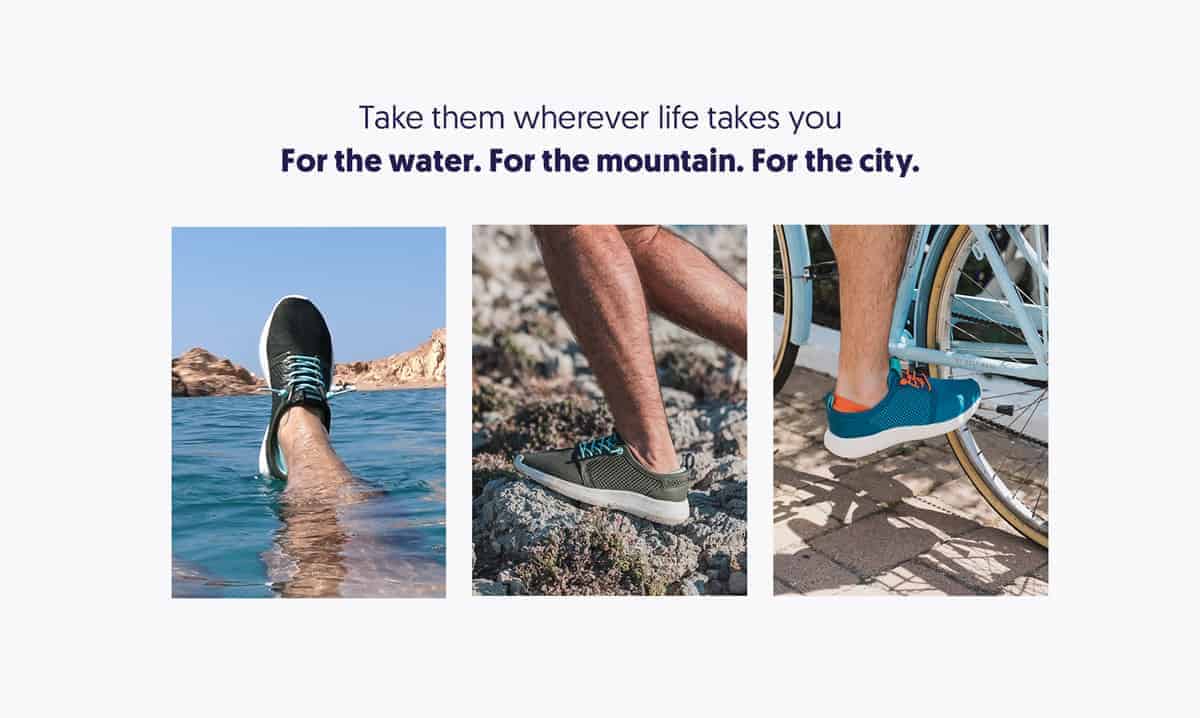 Tropicfeel Monsoon Review
Tropicfeel is a shoe designed by travellers with travellers and the environment in mind. All-terrain sneakers, the Tropicfeel range offers 4 in 1 versatility in a lightweight design you will barely notice in your luggage allowance.
But are they the ultimate travel shoe?
---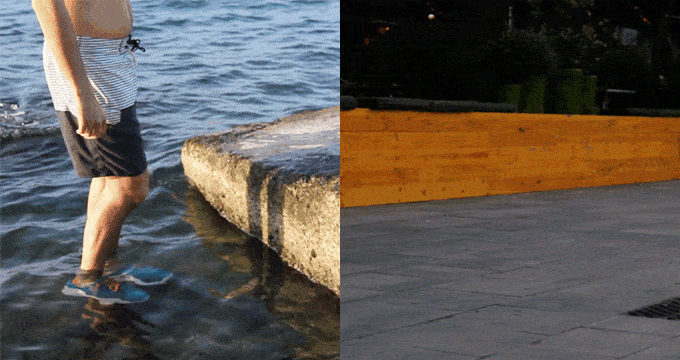 Pros
Versatile for many travel situations
Look good
Breathable & quick-drying
Lightweight
Comfortable (with or without socks)
Odour-resistant
Grippy sole for all terrains
Environmentally friendly
Cons
Not suited to very cold weather, even with socks
Not ideal for dressy occasions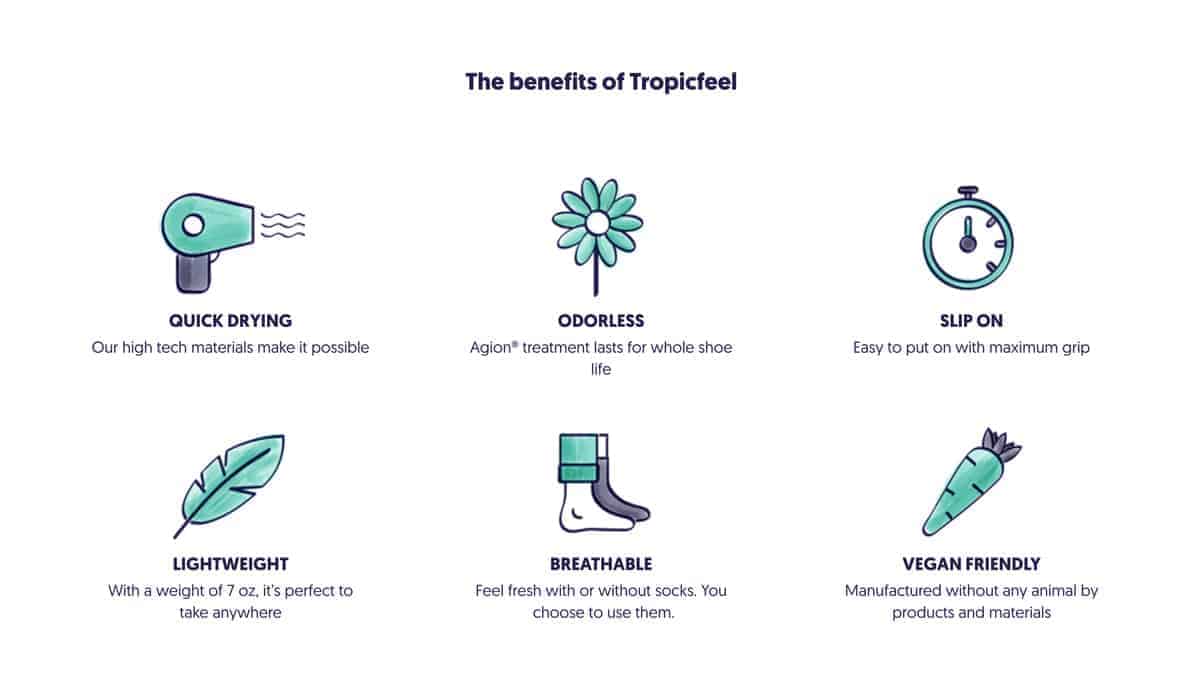 Versatility
While these shoes may not help you slip seamlessly from the beach to the opera, they're not far off.
An all-terrain sneaker that is:
a quick-dry aqua shoe
a super comfortable walking shoe
looks stylish enough to wear almost anywhere with anything (maybe not to the opera!)
and is durable enough for basic hiking and off-road exploring. (The Canyon model is better suited to more serious hiking terrains).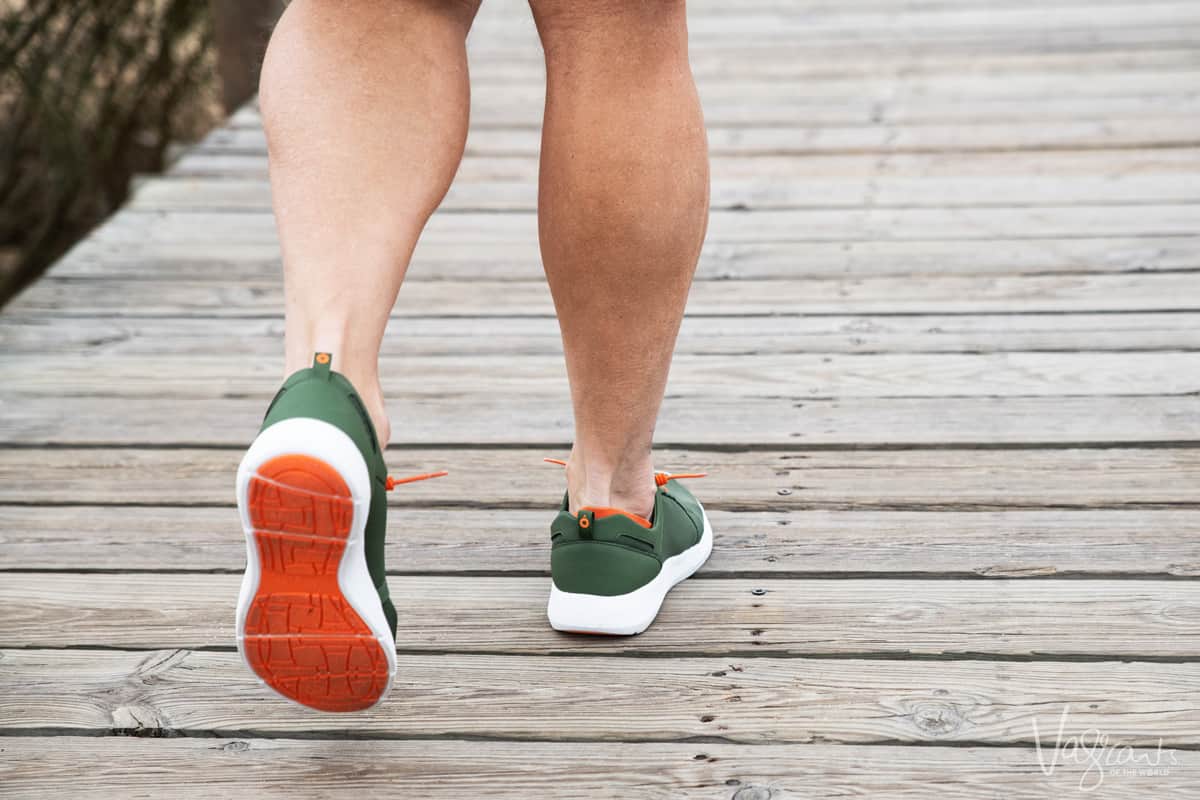 A slip-on shoe designed to be worn with or without socks, Tropicfeel shoes are like your favourite sneaker but far more versatile and without the stink.
We have been putting the Monsoon sneaker through its paces, and they are quickly becoming our go-to shoe for all occasions.
From cycling to beach walking, city exploring to day hikes, we are yet to find them impractical for much at all. They even work well for smart-casual occasions such as dinners after a day of sightseeing.
These shoes may not suit very cold climates, but they will serve you well for most of the year.
Sustainable
Striving to become a carbon-neutral company; Tropicfeel products are produced from sustainable materials with accountability on every step of the supply chain to minimise negative carbon footprints.
Each pair of shoes is made from at least three recycled plastic water bottles and super comfy insoles and outsoles from innovative algae products that address ecological issues.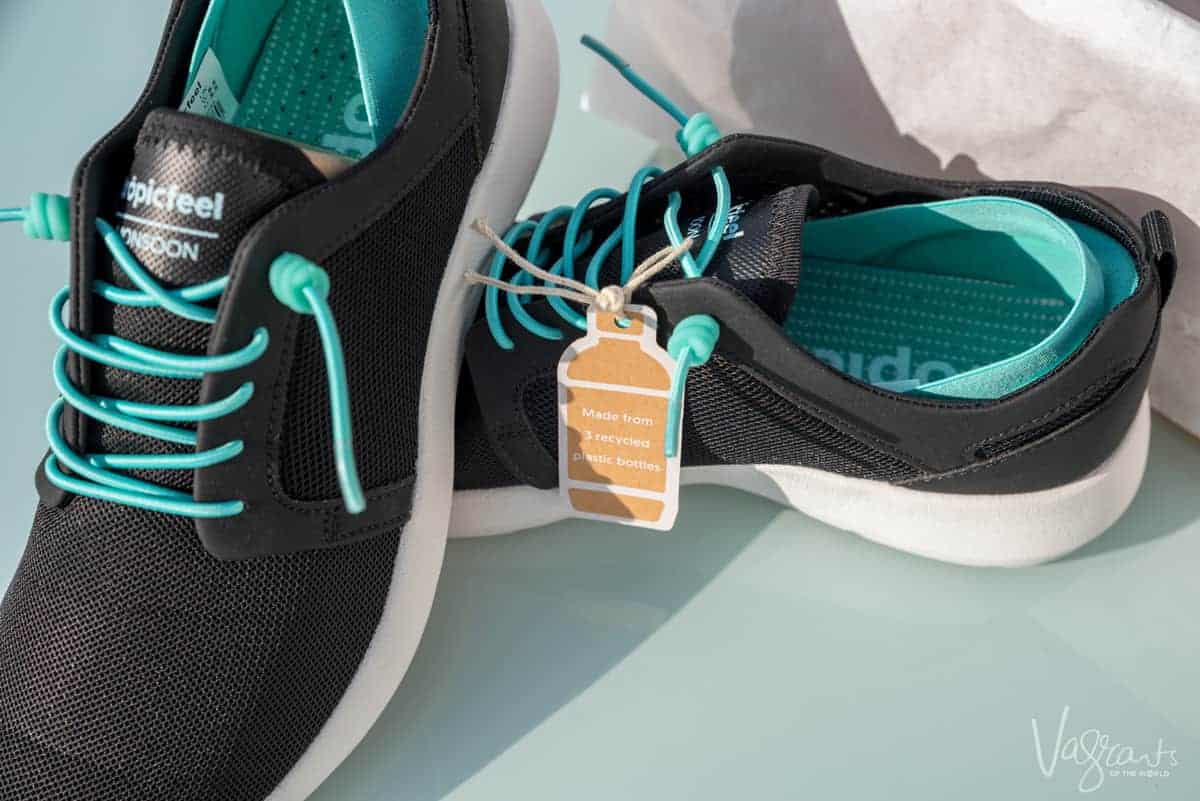 The company also donates 1% of its profits to projects that help protect the world's natural wonders and natural habitats.
Tropicfeel also works to encourage a more respectful, responsible, and sustainable style of tourism. An ethos that is also close to our hearts.
Lightweight
Weighing in at a mere seven ounces (slightly more for the Canyon model), these are possibly the lightest travel shoes I have ever owned.
The weight and flexibility of the footwear are perfect for squishing into carry-on luggage without tipping the scales, or, could mean an extra pair of dress shoes for special occasions in your checked baggage.
The lightweight design also makes you feel like you are barely wearing a shoe — another point for comfort on long travel days.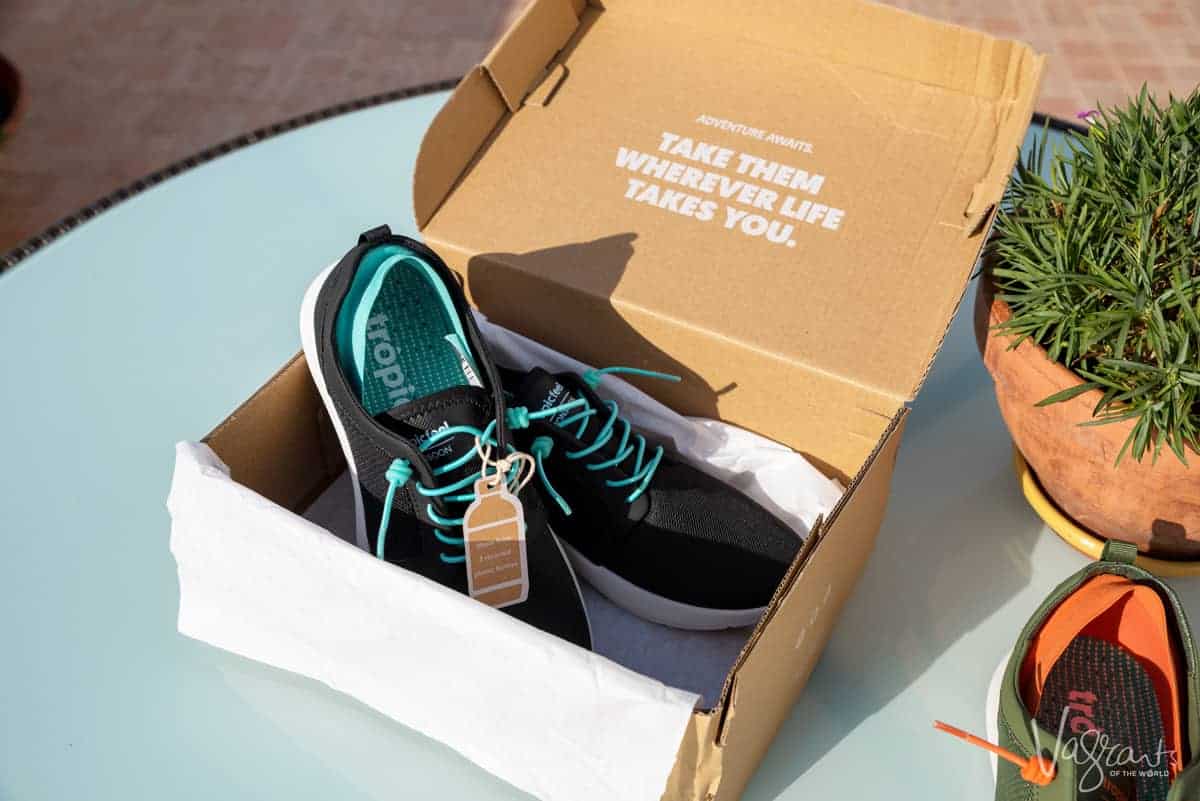 Water Resistant
Treated with Sciessent Curb Water Repellant, a type of fluorine-free water repellent that is good for the environment, the Monsoon sneakers are essentially water-resistant. The shoes dry really fast even when fully submerged in water.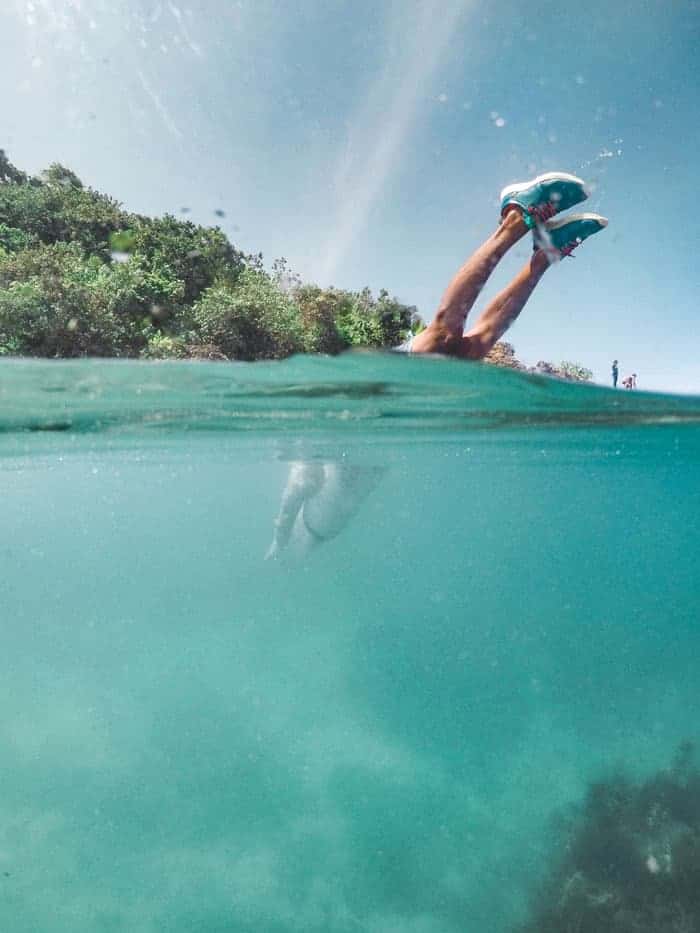 There is a perforated, removable footbed insole for extra comfort and added drainage. All of this prevents that horrible squidgy, slippy feeling when they are wet as you get with a regular shoe – even with some so-called aqua shoes.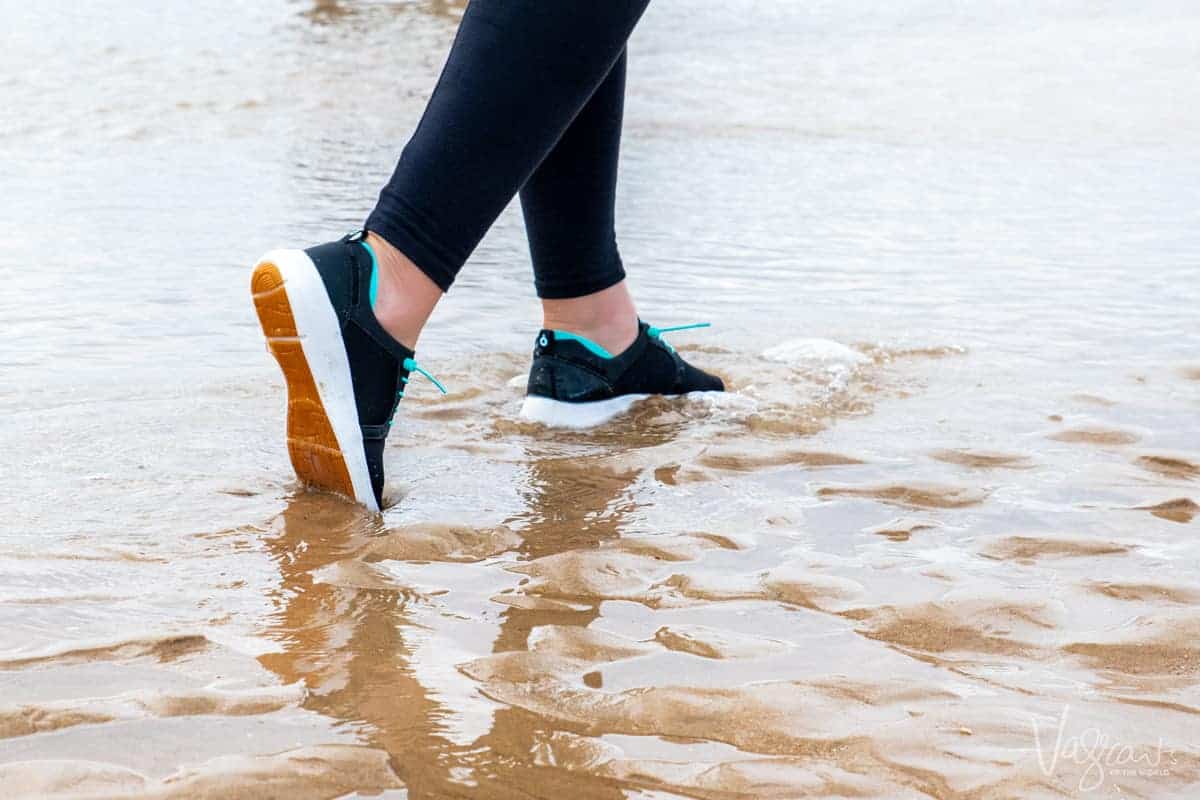 Comfortable
There is no denying, these shoes are very comfortable. Mine took a few days to really break-in, but in the realm of new sneakers worn "au naturale" from the get-go, that's extremely good going.
They are lightweight, and the thick, cushiony sole is just that – cushiony. The sole has a grippy non-slip finish, so you always feel confident on any surface, even cobblestones. They are even comfortable sopping wet with a shoe full of sand.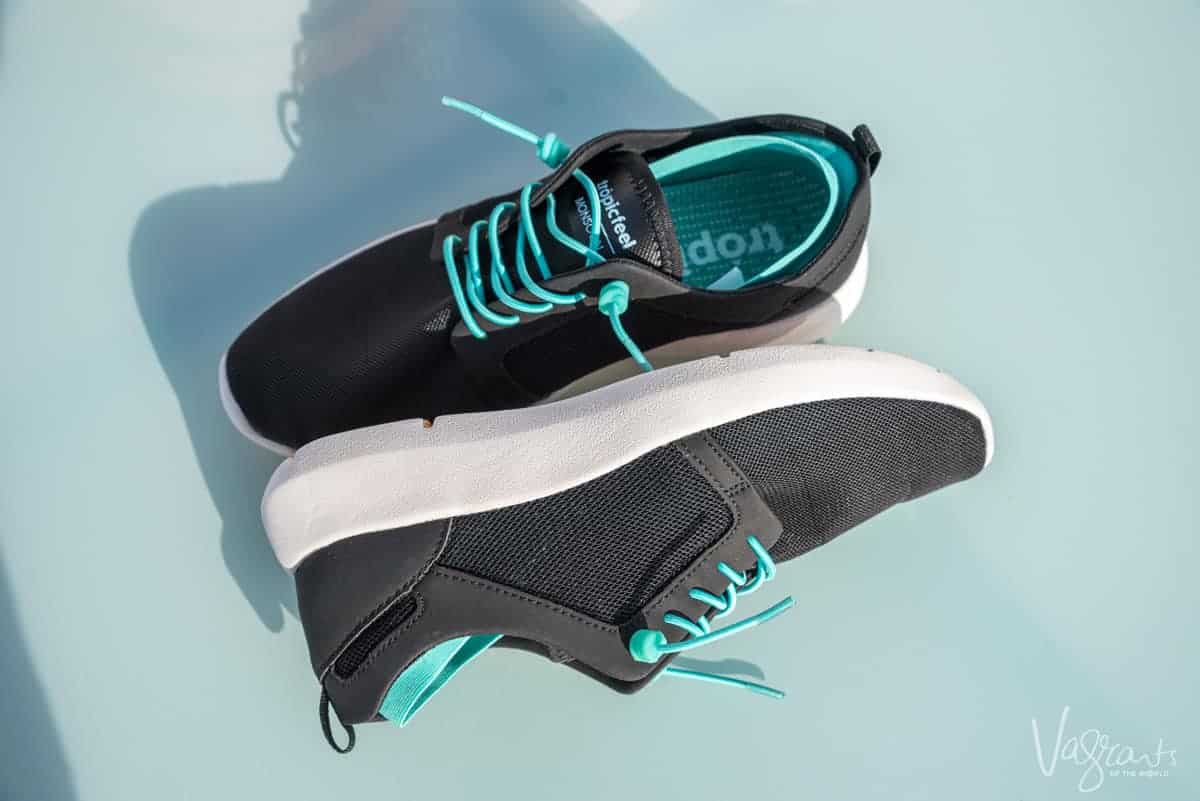 Sprint laces make them easy to pull on and off. Just make sure you adjust the laces to your foot size before wearing. I didn't loosen mine off enough and complained about the shoe not being comfortable the first few times I wore them. The nifty little slide knot makes them really easy to adjust.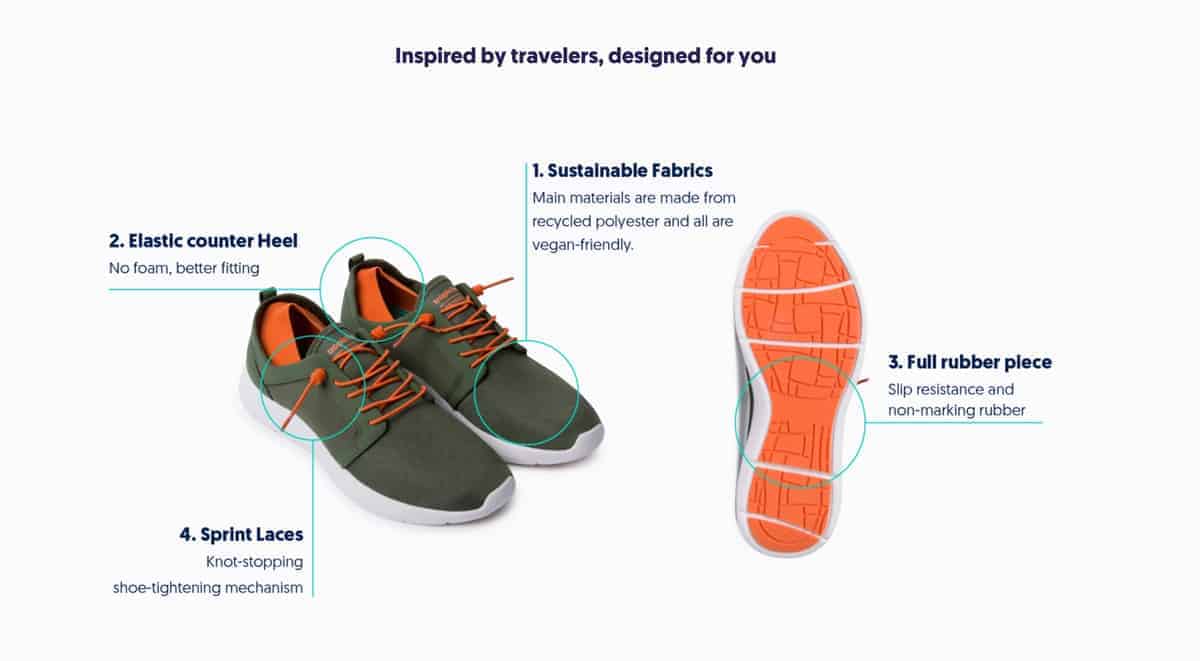 Breathable
The upper mesh material allows for airflow (and drainage), so you don't get that sweaty feet feeling when wearing them without socks. As mentioned before, there is a removable, perforated footbed which I am sure allows for additional airflow in the shoe.
This feature does mean the shoes are not ideal for cold climate travel.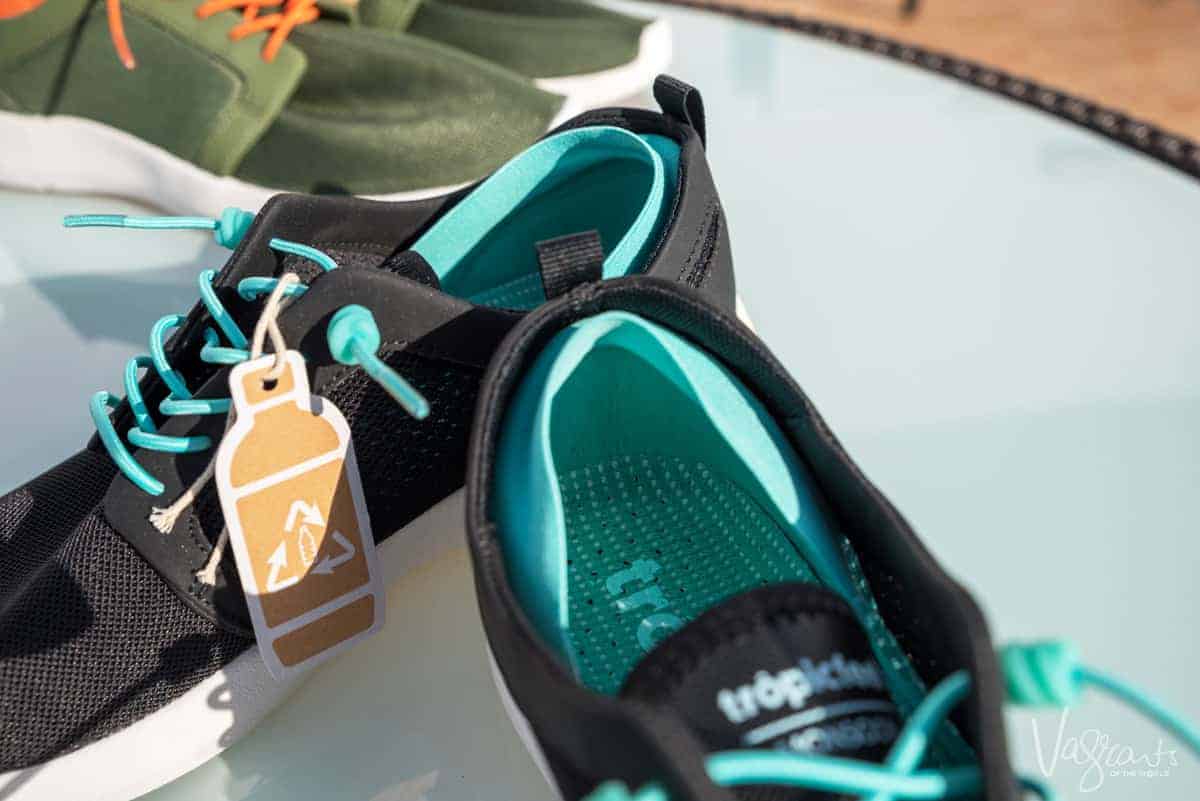 Stink Resistant
Tropicfeel shoes have an Agion® treatment to help eliminate odours that last for the entire life of the shoe.
So far, we still have sweet-smelling shoes even after being worn barefoot and submerged in seawater, sand, and seaweed.
They are also entirely machine washable should you somehow manage to penetrate the odour resistant powers of the shoe.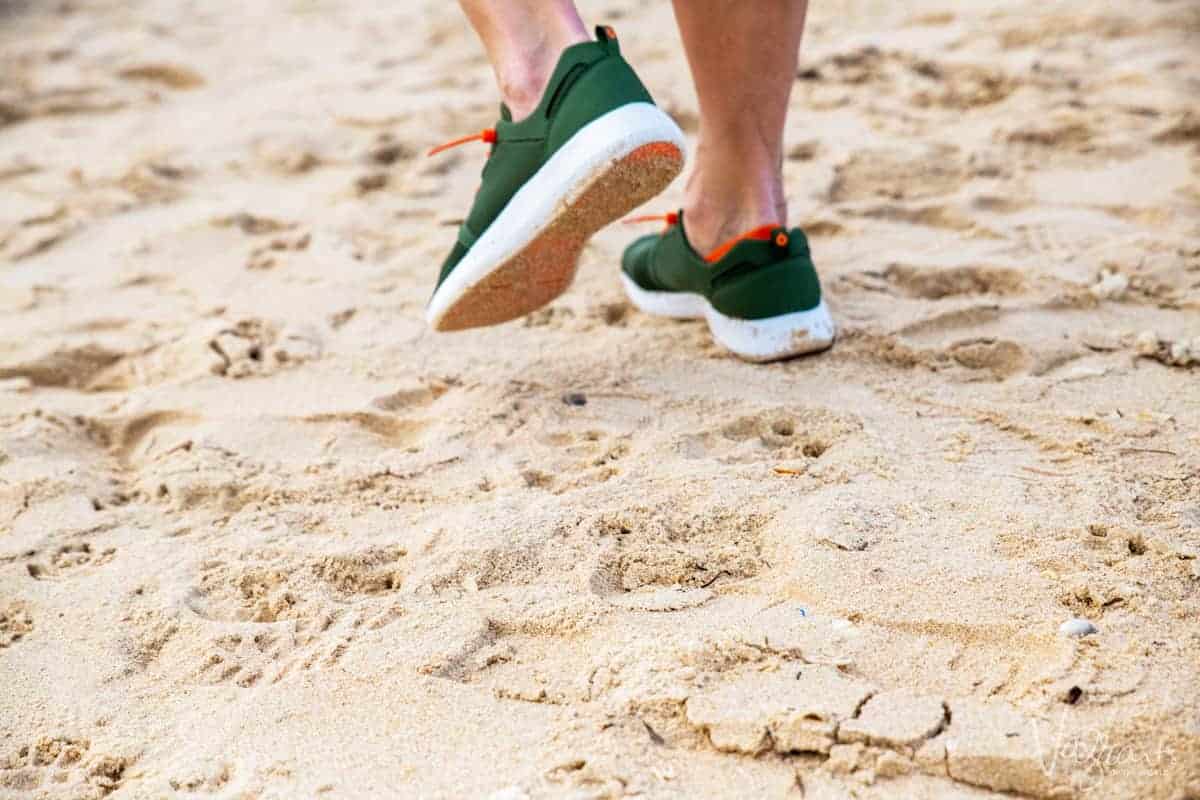 The Verdict. Are These the Ultimate Travel Shoe?
While claims of being the only travel shoe you need to pack may not be entirely accurate, they come pretty damn close.
If you need a versatile, lightweight shoe for all kinds of travel situations, Tropicfeel shoes tick nearly all the boxes.
They may not cover you for cold weather travel or dressy occasions. Still, if you have a casual travel style and comfort and versatility are essential, these are a fantastic travel shoe. We really love them.
---
Disclaimer: While we received complimentary shoes from Tropicfeel to review, all opinions are my own and have not been influenced in any way. I genuinely think these are great travel shoes. I hope you do too.