Whether you're a coffee snob, or just can't start the day without a decent brew, travelling can mean uncertainty in the style and quality of coffee you're likely to find.
Coffee around the world ranges from seriously good to downright ghastly depending on your taste. And, in some places, it may not be readily available when you want it. We travelled the world full time for over six years and always found room for our trusty Moka pot in our very minimal luggage allowance.
For some, it's a portable blender when they travel, but for us, a travel coffee brewer is more of a necessity than a travel luxury. They also make fantastic gifts for traveller friends.
With this in mind, we've found some of the best portable and compact machines to make sure you get the caffeine fix of your choice when you're on the go.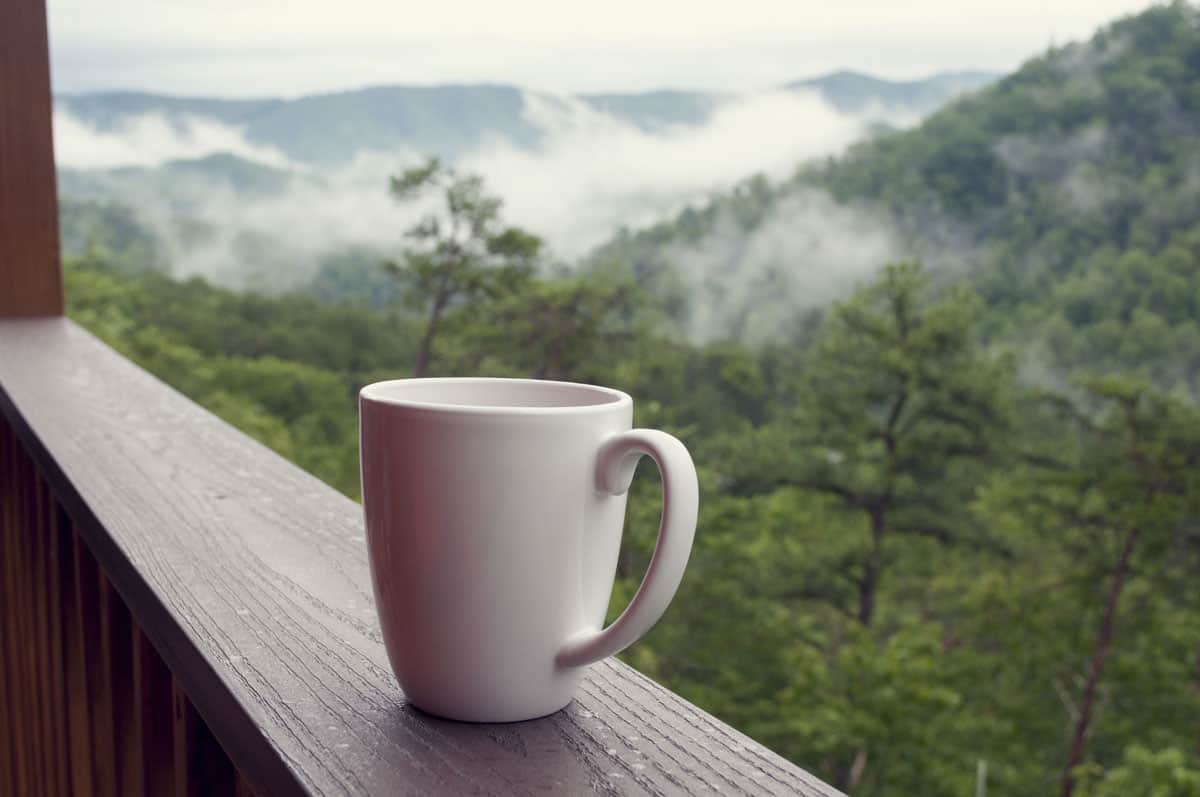 What To Look For in a Mobile Coffee Maker
Size, weight, and simplicity is the short answer.
Our prefered coffee is Italian espresso style which is why a small Moka Pot is a perfect travel coffee maker for us. It's small, lightweight, durable, and easy to clean.
However, we are reliant on having access to a stove which is fine for us. As slow travellers, we often choose self-contained accommodation over hotels.
No matter your coffee style, you want to choose a coffee maker, that is:
Lightweight.
Doesn't take up much room in your bag
Durable
Has few parts & is easy to clean
Makes the style of coffee you like
Suits the method of travel you will be doing
Quick Guide To The Best Compact Travel Coffee Maker
Top Portable Coffee Makers Reviewed
Here are our top small travel coffee makers, with information to help you pick the best portable coffee maker for your travel needs.
The Aeropress coffee press is the ideal companion for travel. The unit is lightweight and robust so travels well, has few parts and is easy to clean and store. It only takes seconds to make a cup of coffee and produces a less bitter brew than other presses thanks to a shorter brew time at a lower temperature.
Features:
Weighs 377 grams

Easy to clean, with minimal waste

Makes 1 – 3 espressos per pressing

Ready in 30 seconds

Makes smooth, grit-free coffee
Pros
Simple to use
Quick and flavourful coffee
Cons
No mug included
The filters can be difficult to come by on the road
Much like the Aeropress portable espresso maker, this on-the-go coffee press is ideal to use at home and on the road. Designed with travel in mind, the Aeropress Go comes with its own travel coffee mug for your perfectly pressed brew and packs down into its own cup for easy storage.
Features:
Weighs just 318 grams

Easy to clean and leaves minimal waste

Makes 1 – 3 cups per pressing

One minute to brew

Makes grit-free coffee without the bitterness

Packs into its own cup for storage
Pros
Travel mug included
Compact and easy to pack
Cons
Like the larger model, requires paper filters
This handy all in one French Press travel mug has a built-in press for the perfect on-the-go coffee maker. Have delicious coffee anywhere – heading to work, waiting for your flight, or during an early morning safari trip. The self brewing coffee mug has a spill-proof lid and colourful silicone non-slip grip. It can also be used for brewing tea.
Features:
Weighs 385 grams

The only waste/mess is coffee grounds, which stay in the mug

Makes 1 mug of coffee

Ready to plunge in 4 minutes

Enjoy good French-press style coffee
Pros
Travel mug coffee maker – two in one
Stainless steel thermos mug keeps liquids hot
Also perfect for brewing tea
Cons
Harder to add cream and sugar if you enjoy those
Keep this little caffeine machine in your bag and enjoy your favourite coffee literally anywhere. Using the reusable k-way cups, filled with your choice of ground coffee, you can press a stunning cuppa at home, or your hotel. You can heat the water in the microwaveable water reservoir which makes it very versatile for travel.
Features:
Weighs 400 grams

Makes a single cup of coffee

Easy to clean – grounds stay in the pod

Takes 30 – 60 seconds to brew

Slow pressing makes a good, strong cup of coffee
Pros
Comes with a reusable pod
Microwaveable water reservoir
Cons
Pressing too quickly results in weak coffee
No mug included
The CONQUECO is the ultimate portable coffee maker for travel for barista quality Nespresso coffee.
Get instant aromatic coffee when used with hot water or heat cold water in the unit for coffee when you're out and about. The unit fits into most standard cup holders, and backpack water bottle holders, so it is perfect for travel. The portable coffee maker also comes with a standard 12v car charger so you can charge or heat in the car or camper.
Features:
Weighs 880 grams

Makes one 45ml espresso per capsule

Only the cup needs cleaning – disposable capsule thrown away

Makes coffee in 5 seconds with hot water (takes 8 – 12 minutes to heat cold water)

Uses only Nespresso and L'OR capsules
Pros
Wall and car chargers included.
Travel cup included.
Quality espresso style coffee in a convenient unit.
Cons
Unlike filter or press style makers, it won't work if not charged.
On the heavier side.
Only uses original Nespresso & L'OR capsules
Coffee snob? We get it – why have coffee unless you're having good coffee, right? Which is what makes Bialetti an essential item on many packing lists.
Best for camping, or vacations where you have access to a stovetop, this travel coffee maker promises a gorgeous cup of Italian quality coffee every morning. As we said, we travelled the world for six years with one of these in our bag and were grateful for it every day. We add hot milk for a cafe quality latte.
Features:
Weighs 476 grams

Makes 2 espresso cups

Easy to wash

Less than 5 minutes to brew coffee

Makes robust, velvety espresso coffee
Pros
Light weight & robust
Easy to use
Perfect camping travel coffee pot
Cons
Need a stove top to use.
Meet your new travel coffee pal – the Brew Buddy. This compact mesh filter allows you to whip out your mug and boiling water and instantly make a great cup of coffee – anywhere, anytime. It doesn't get much more compact and straightforward than this.
Features:
Weighs 45 grams

Makes a single cup of coffee

Dump coffee grounds and hand wash or put in a dishwasher to clean

Just 30 seconds to a delicious cup of coffee

Customize the strength of your coffee to your preferences
Pros
Small enough to slip into a purse
Fits over most standard coffee mugs
Super lightweight
Cons
Dumping coffee grounds can be messy on the go
If you enjoy bean-to-cup coffee, you're going to love the Cafflano. This all-in-one portable drip coffee maker has a bean-grinder, a drip kettle, a travel coffee filter, and an insulated mug. All you need is beans and hot water and you've got a cup of great-tasting coffee in minutes.
Features:
Weighs 470 grams

Makes one cup of coffee (250ml)

Dishwasher safe – easy cleaning

Excellent brew in 3 – 4 minutes

Slow-drip your way to a rich coffee taste
Pros
All-in-one coffee maker.
Fits together in a compact design.
Cons
Lots of removable parts which may be tricky to travel with.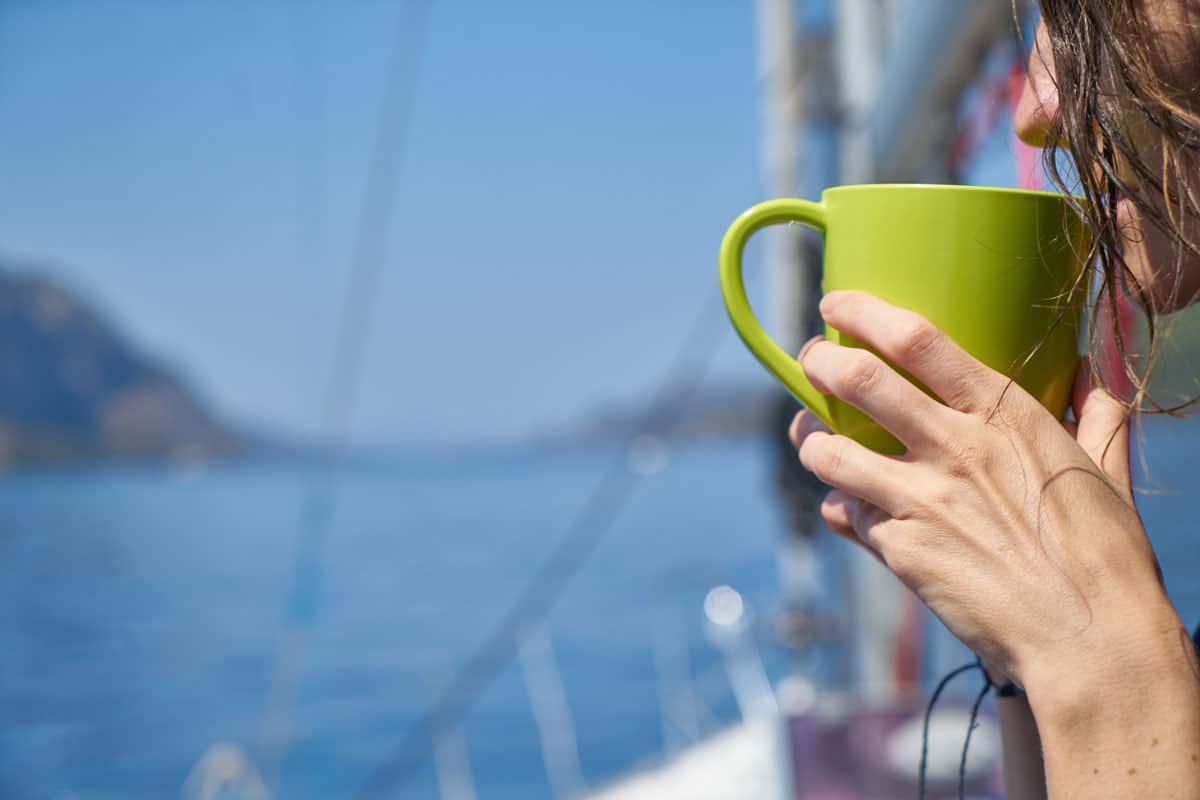 Find Your Perfect Travel Coffee Maker
Being away from home doesn't mean you have to give up all home comforts. A travel espresso maker means you can enjoy your favourite brew wherever you find yourself.
Finding the best portable coffee maker for you will depend on the kind of coffee you prefer, how much time and effort you're willing to put into the perfect cup and your style of travel. You may even have two, for the different types of travel you do.
The great thing is we are spoilt for choice and can pick between pods, machines, pour-overs, and even a full travel coffee pot for the perfect espresso. Once you find it, a good travel coffee maker will be a welcome addition to any packing list for every kind of adventure.