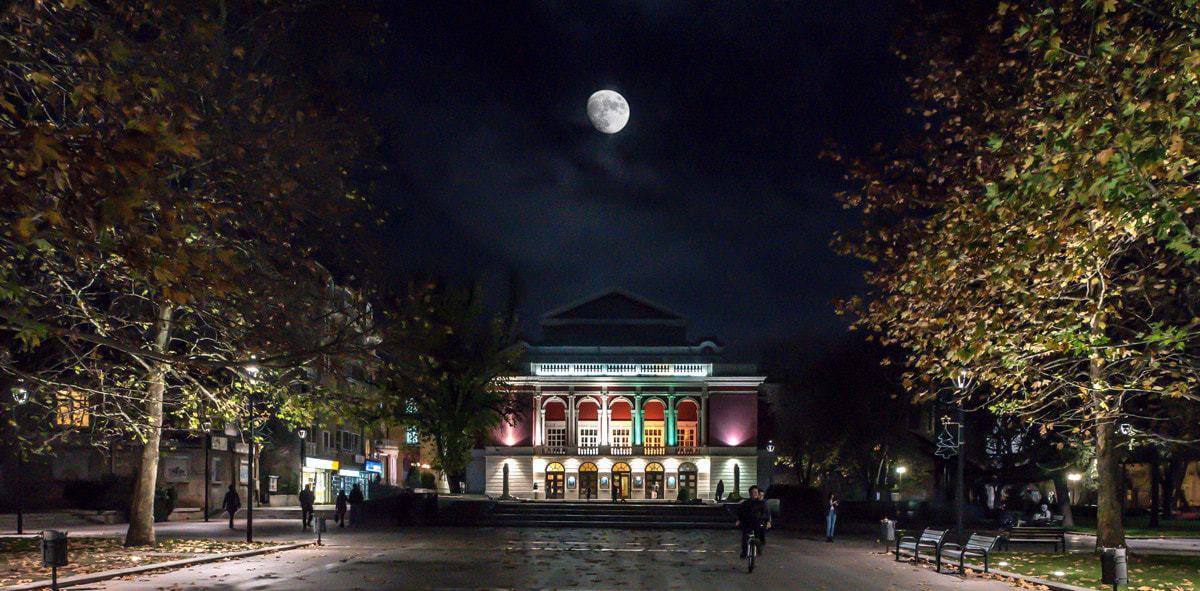 ---
Looking for things to do in Bulgaria?
We have hand picked six lovely towns and cities, all within three or so hours of the nation's capital, Sofia. Each has something different to offer, but all have one thing in common- they are great destinations in any season.
Whether you're looking for a quick getaway from the capital or planning a big holiday in Bulgaria, these cities and towns offer a diverse and wonderful insight into this charming country.
1. Ruse
Ruse is Bulgaria's fifth largest city. Roughly 300km north-east of Sofia on the banks of the Danube River, just 75 km's south of Bucharest, Romania.
Often referred to as Little Vienna, this is one of Bulgaria's most elegant cities. Imposing 19th and 20th century Neo Baroque or belle époque architecture gives Ruse a sense of grandeur unlike any other city in Bulgaria. Leafy streets, promenades and squares play second fiddle to the cities grand centre, Plaza Svoboda. The striking central feature, an enormous Monument to Freedom is set against the backdrop of the glorious Viennese designed building known as The Profit Yeilding Building.
Around 18 streets radiate from the central square which is where you will find all of Ruse's points of interest making this city very easy to explore.
Being so cosmopolitan, you will find an abundance of good quality hotels and restaurants.  Some have been awarded the best in the country and like the rest of Bulgaria, are very reasonably priced.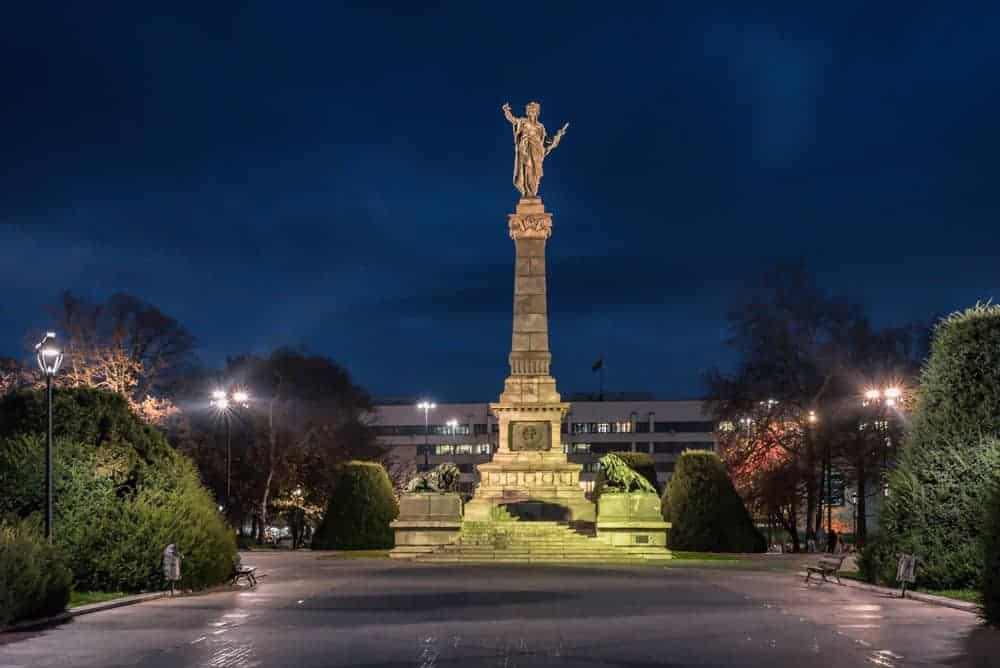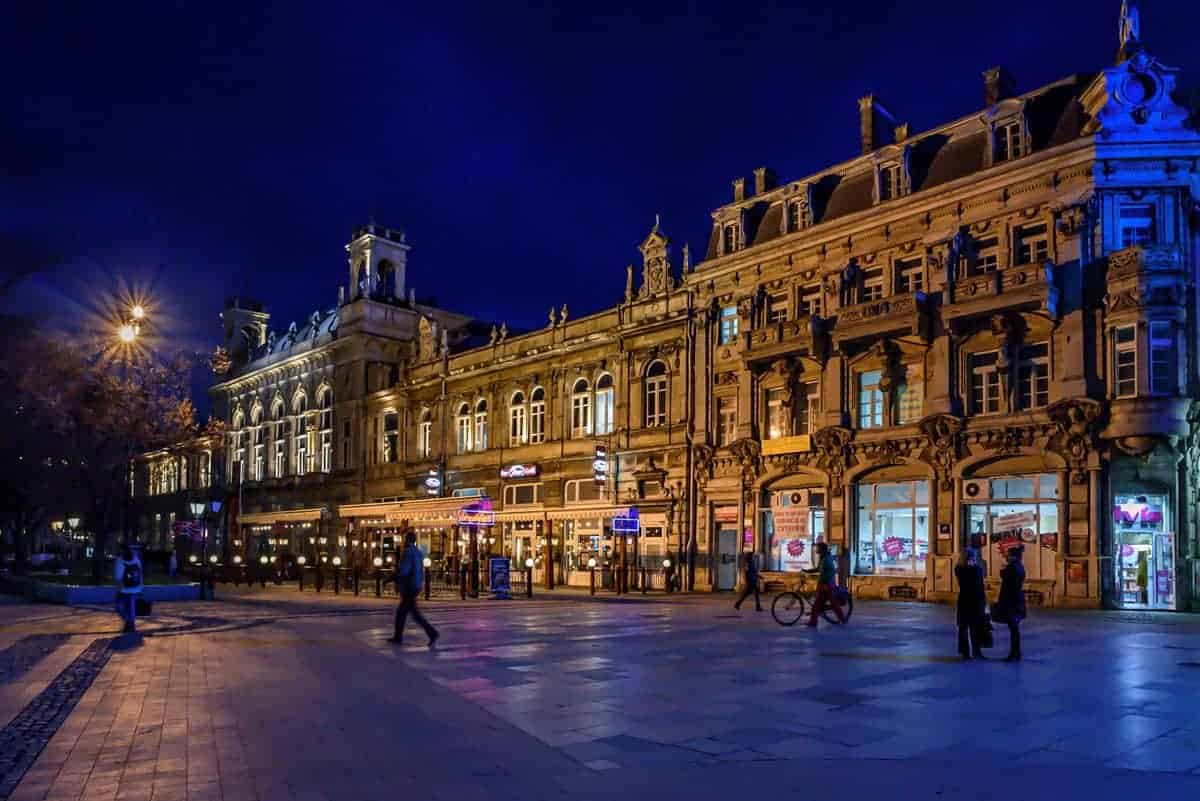 The Danube bridge crosses in Ruse making this an easy transit point for those wishing to visit Romania, even for a day trip.  If you wish to cross by car via the bridge expect ~ 4 Bulgarian Lev (~€2) from Ruse and 13 Romanian Lei (~€3) from Giurgiu on the Romanian side. The bridge can get very busy with trucks, especially from the Romanian side so anticipate delays.
Ruse's other big draw card is less than a half hour drive from the city centre. The UNESCO listed rock hewn churches of Ivanovo and the Basarbova Rock Monastery.  These incredible 13th-century churches are carved into rock faces and cliffs with some of the most impressive frescoes we have seen anywhere in the world.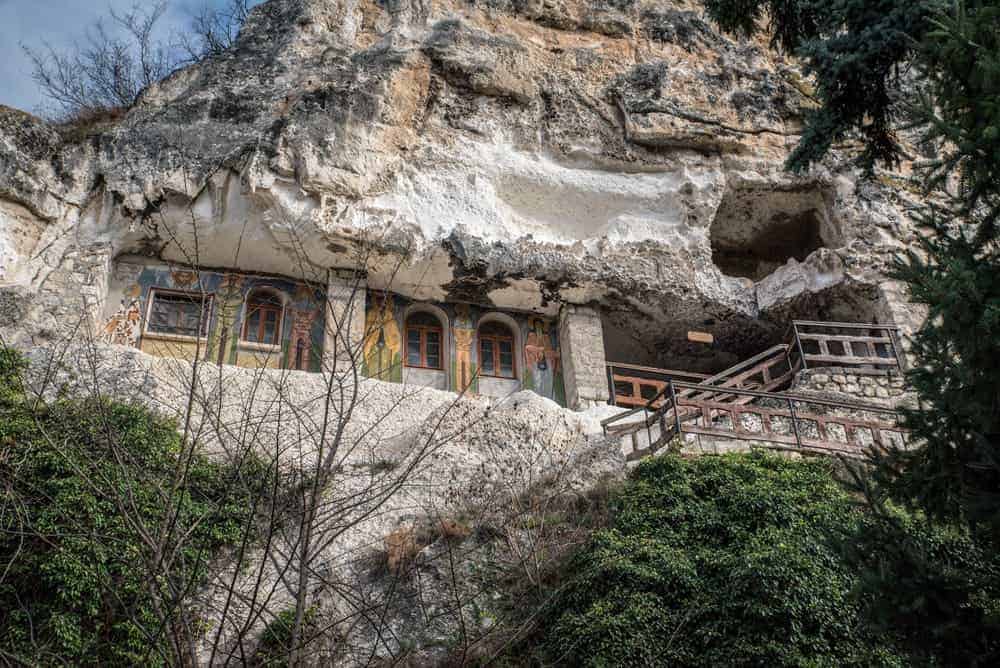 ---
#2 Veliko Tarnovo
200km's to the east of Sofia, known as the historical capital of the second Bulgarian Empire, Veliko Tarnovo is Bulgaria's oldest city. The approach to this medieval town is a sight you will not soon forget when you first glimpse the medieval fortress, Tsarevets.  Surrounded on three sides by the winding Yantra River, with the Patriarchal Cathedral perched high on the hill, your first impression is of a lone castle on an island. Within the walled city was where nobility and the Patriarchate resided. It will take a good few hours to work your way around.
Wind your way into town to the Varosha quarter and more importantly, Gurko Street. Traditional Bulgarian homes cascade down the hillside towards the river. Winding cobblestone streets and narrow stairways leading up and down the hill, the old town is exactly what you expect of a quaint city like this. Terracotta roofs, potted geraniums and little hotels and taverns tucked away in quiet corners.
Retaining its original facade, Gurko street is the oldest and most picturesque street in town. This is the street you want to stay in to soak up the atmosphere of this gorgeous town.
But don't think for a minute Veliko Tarnovo is just ancient walled cities and history. Home to one of Bulgaria's most prestigious universities and as a major stop on the Bucharest – Istanbul train route, Veliko Tarnovo has a youthful vibrancy and is a favourite stop with the backpacking scene.
It is also a popular romantic getaway for Bulgarian's. So expect a mix of lively nightlife to rival the bigger cities and a good offering of chic boutiques, classy hotels, cafes and restaurants.
This little town is an all round crowd pleaser and a "must do" on any Bulgarian itinerary.
---
#3 Plovdiv

Less than 150kms south of Sofia, Bulgaria's future European Capital For Culture is an easy day trip or weekend away from the capital.
We fell in love with Plovdiv and its lively and infectious atmosphere of creativity mixed with a laid back, youthful confidence. So much so we dedicated an entire post to the Bulgaria's second biggest city.
You can read all about Plovdiv Here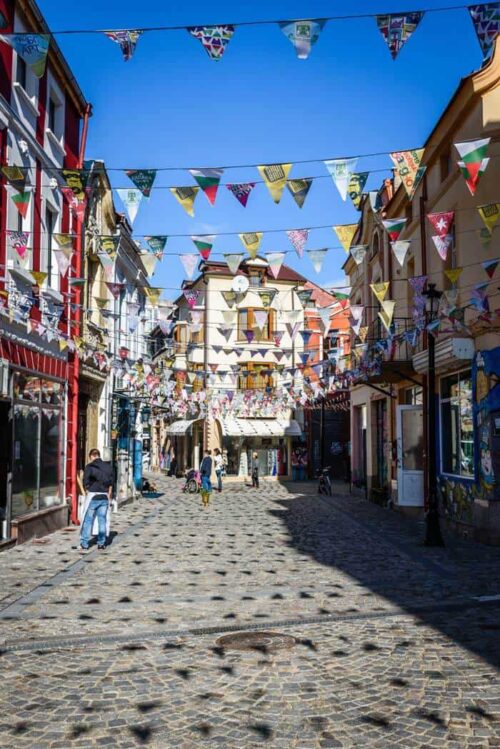 ---
 #
4 Smolyan
Close to the border of Greece, 240kms south of Sofia is the town of Smolyan. Nestled in the Rhodope mountains it is the highest in Bulgaria. Smolyan is where Bulgarians come to escape, summer or winter. An amalgamation of four villages, there is nothing overly endearing about the town of Smolyan itself, but what surrounds the town is well worth coming for.
15 km's from the centre is the village of Pamporovo, Bulgaria's premium ski resort, one of the best known in Southeastern Europe. The mountains surrounding the town offer pristine hiking trails, small villages, lakes, caves and an endless vista of unspoilt woodlands. When you say to Bulgarians you are going to Smolyan, more often than not they will whisper "ahh, paradise".  This is the perfect all season getaway.
Smolyan is also the perfect gateway for exploring surrounding villages such as the very pretty Shiroka Laka en route to our next town, Devin.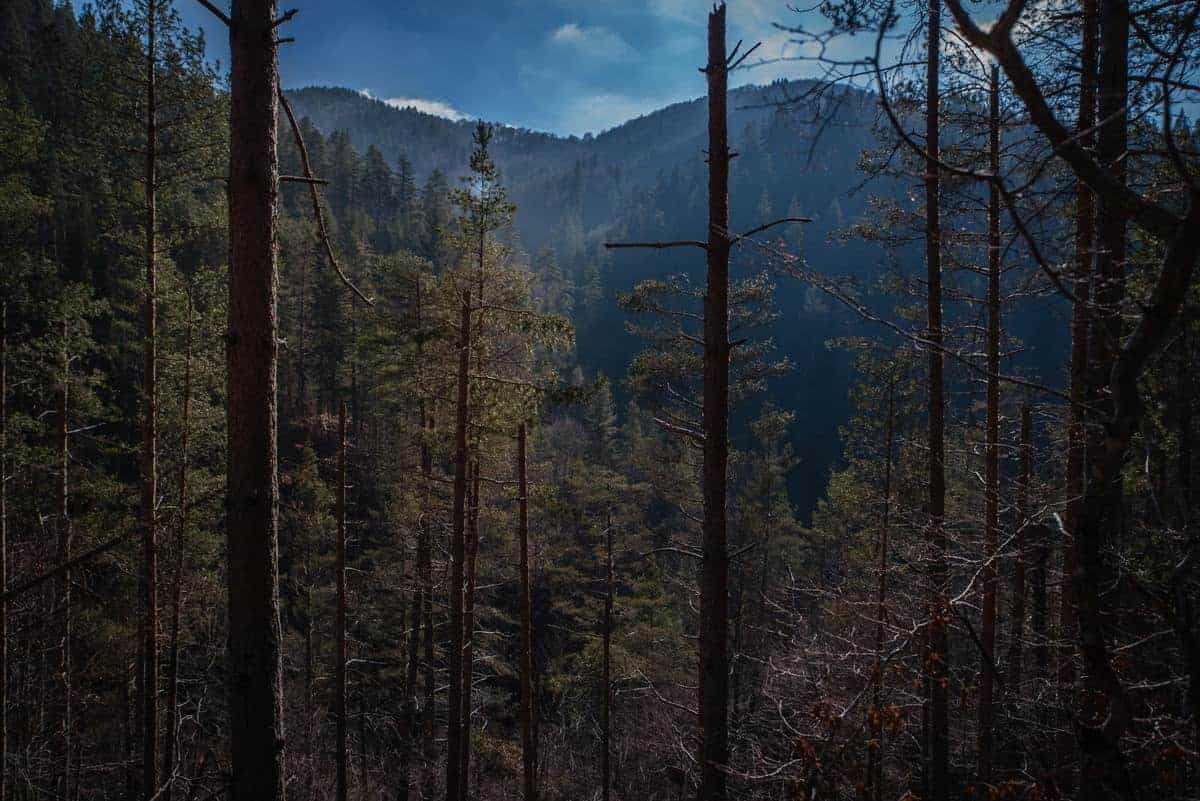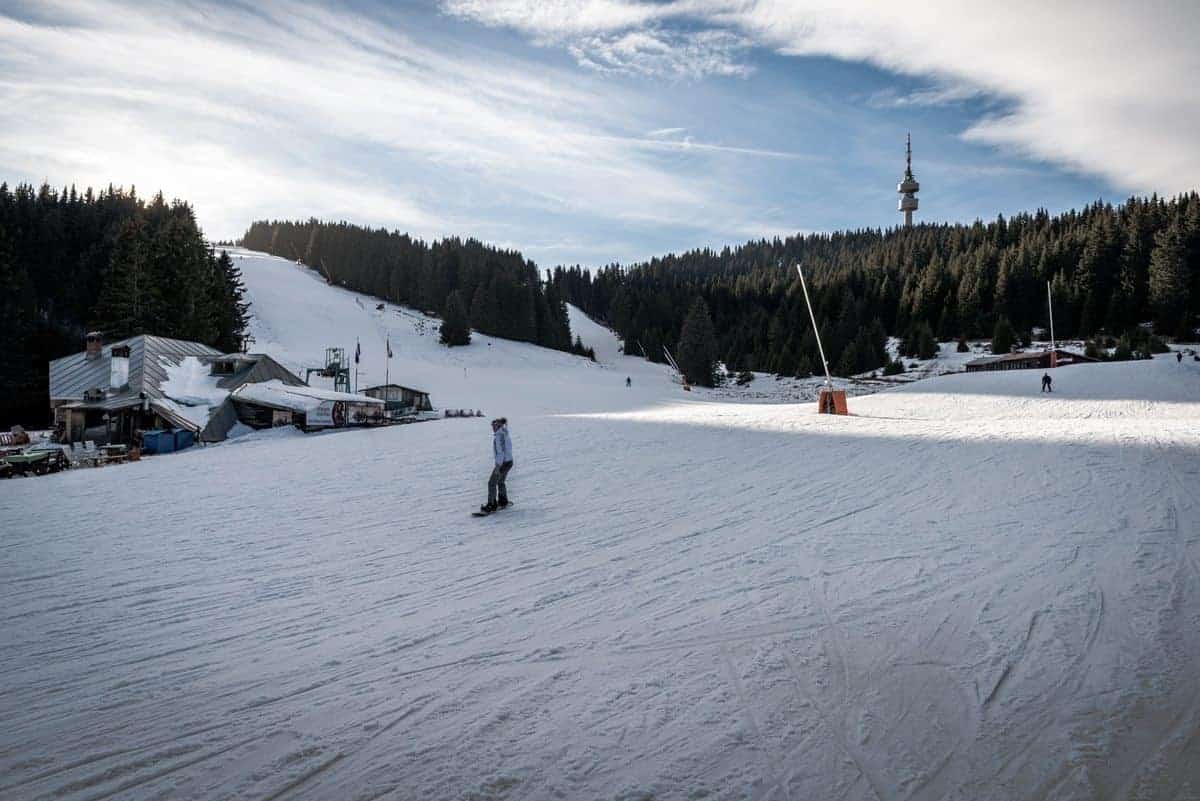 ---
#5 Devin
Still within the Smolyan Province, only just over an hour from the centre or 200kms from Sofia, is Bulgaria's best spa town, Devin. Set against the beautiful Rhodope mountains, Devin has several mineral water springs with temperatures around 44 °c and higher. Devin is where the upper echelon of Sofia come to take the waters in luxury five star spa resorts, but you can also enjoy these mineral thermal springs inexpensively at outdoor establishments.
Devin is not just known for its spa qualities, it is also a base for some of Bulgaria's best hiking and exploring. Just on the outskirts of town, next to the thermal pools, is the Devin Eco Walk, a beautiful 7 km trail running along the river past waterfalls and through gorges. The Trigrad Gorge, Devils Throat Cave, the Haramiyska Cave and the rock formation called The Elephant are just some of things bringing outdoor enthusiasts from all over the world to this region.
There are a number of tour operators in Devin offering guided hikes, fishing tours and even bear watching from designated hides.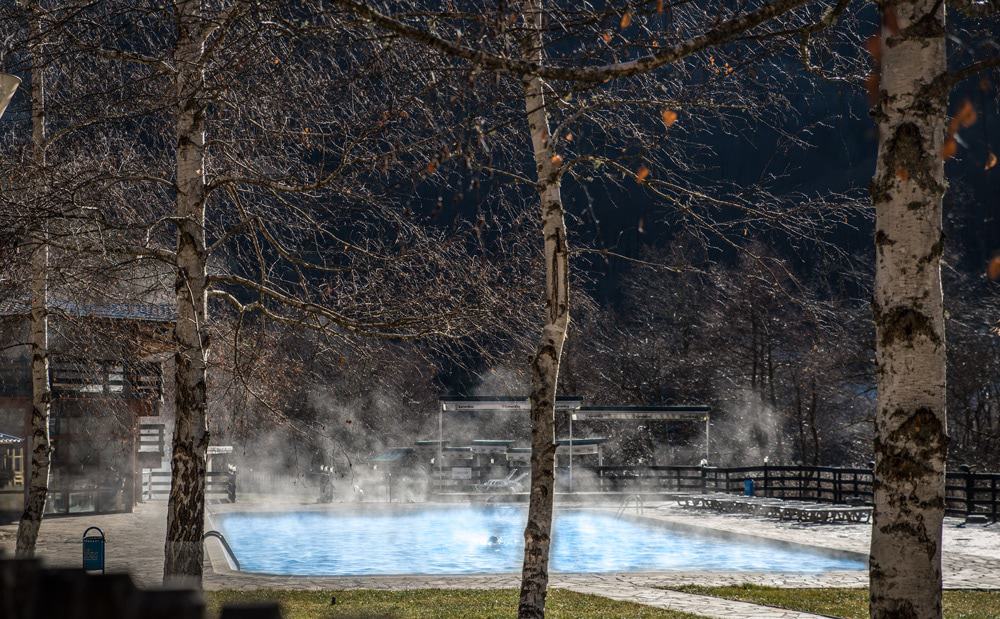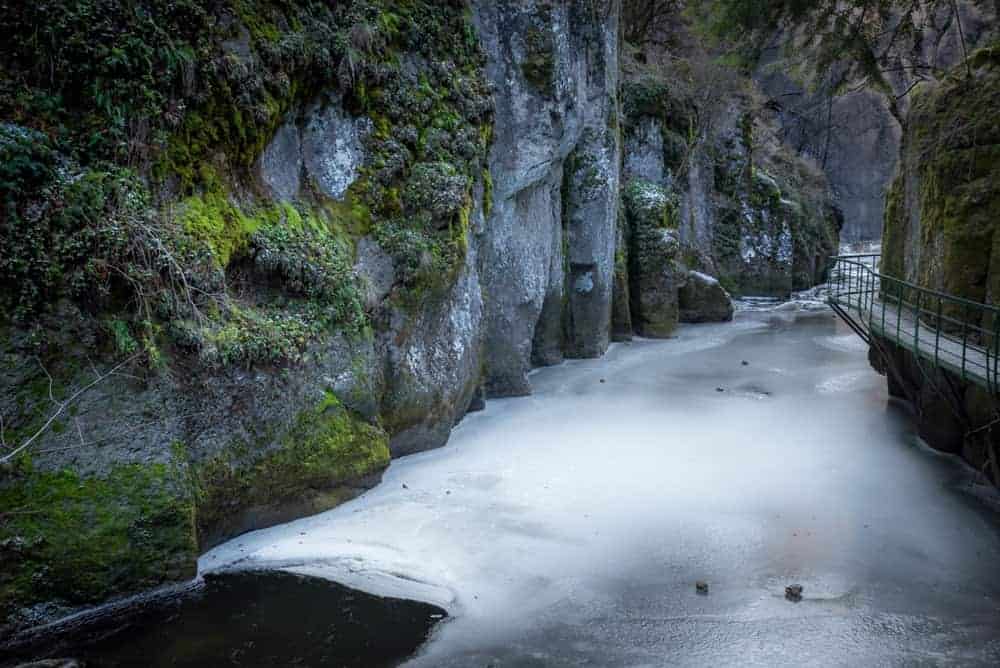 ---
#6 Lovech
Only 150kms northeast of Sofia is the town of Lovech. The Lovech region has a lot to offer but none more than the town itself. The most prominent feature of Lovech is its famous covered wooden bridge across the Osam river. Originally built in 1874 and rebuilt three times, the Lovech bridge is one of only a handful of bridges in the world to have shops across its full span on both sides.
This charmingly restored town has so much to offer for a full day. Explore the Varosha quarter, visit the Hisarya fortress overlooking the town, the historical museum or the interestingly restored old Turkish bath house, Bulgarians love a light show. Once you have walked the town, settle down for lunch in one of the lovely restaurants that occupy the gorgeous candy coloured buildings with views over the river and central square of the old town.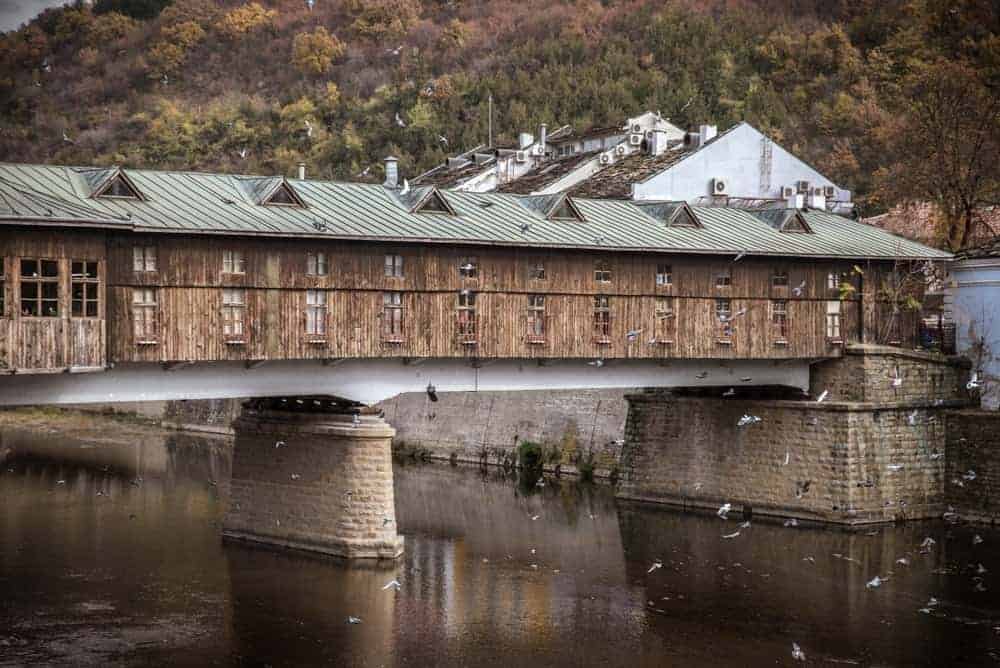 Another reason to head to the Lovech region, other than some notable waterfalls and caves is the Troyan Monastery. Only a half hour south of Lovech the Troyan Monastery is one of those truly peaceful places.
Said to be founded in 1600, this beautiful monastery also offers accommodation to tourists, but book in advance as this beautiful place of pilgrimage is very popular.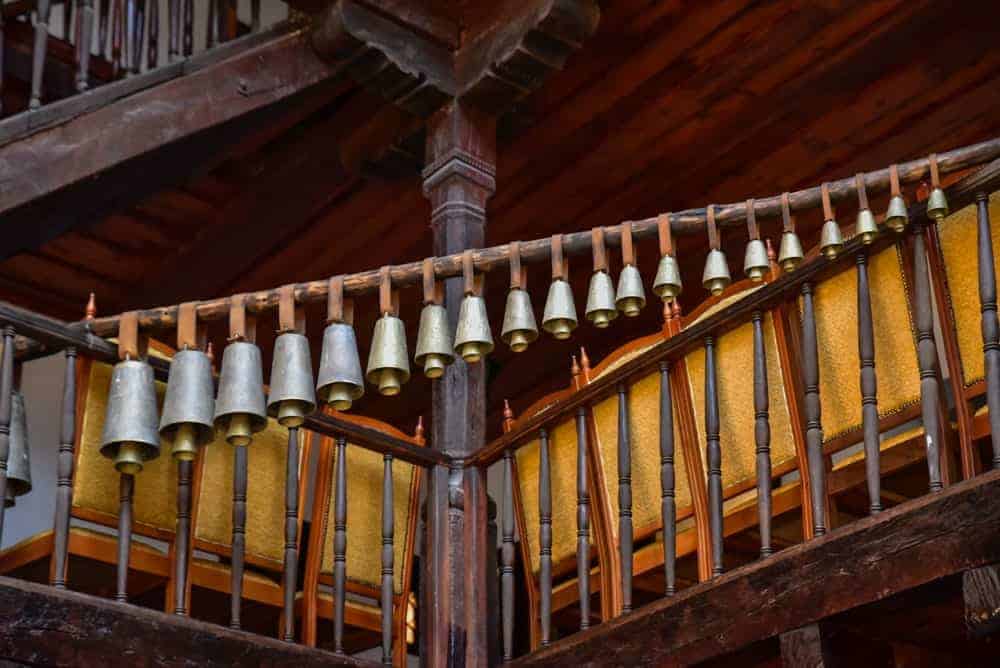 ---
This collection of towns and cities is by no means the be all and end all of what Bulgaria has to offer.  If you are looking for things to do in Bulgaria, then this is a great selection of all season places to visit. And all within 2 to 4 hours of Sofia.