More than city beautification, after a massive city facelift, Skopje has reinvented itself.
The controversial "Project 2014" has been widely criticised as an overpriced frivolous display of nationalistic kitsch, some even labelling it a mini Vegas.
New museums, government buildings, bridges and countless monuments (preferably with a water feature) laying claim to historical Macedonian figures have been constructed and erected. The aim; to give the city a more classical feel.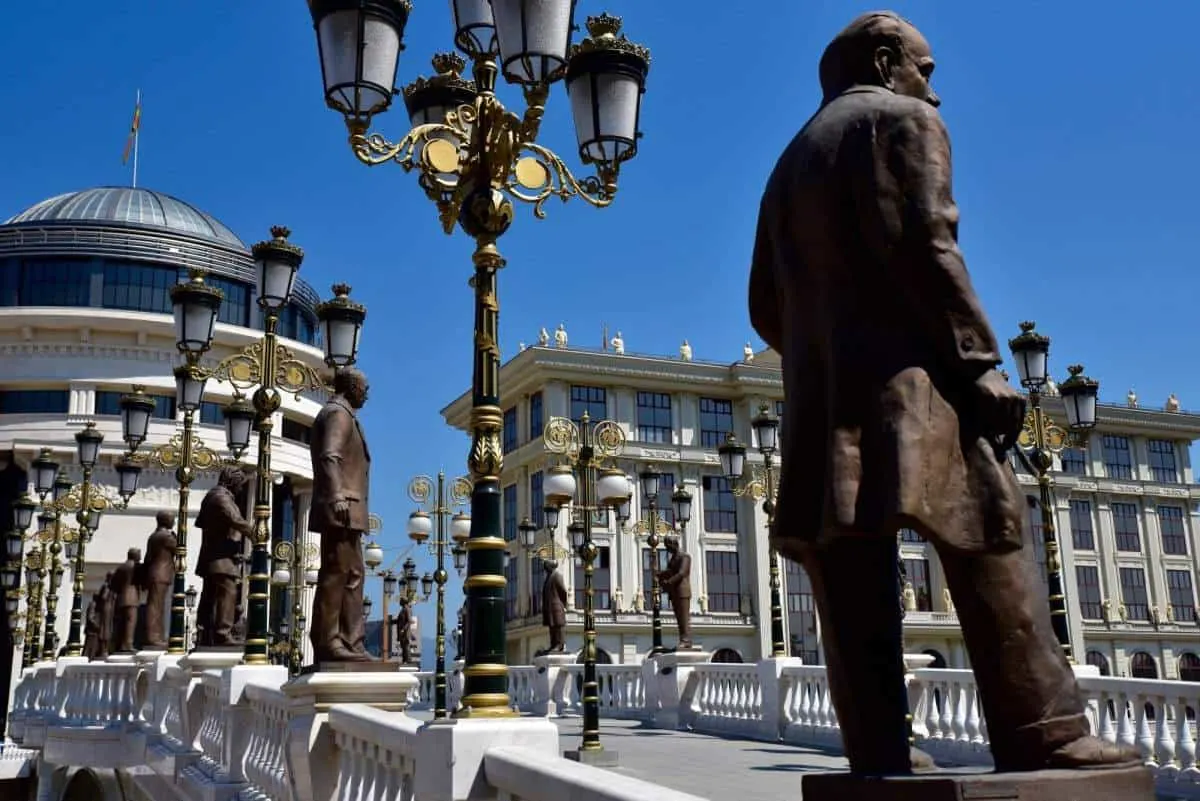 The number of statues is really quite mind-boggling. They are literally everywhere you look, including on the roofs of buildings. Statues and monuments are not the only over the top installations in the city.
Four replica Galleon style warships are being constructed on the Vardar River in the city. Pegged for use as cafes and restaurants, the theme park-style boats, have been described as "the height of bad taste" leaving most locals outraged.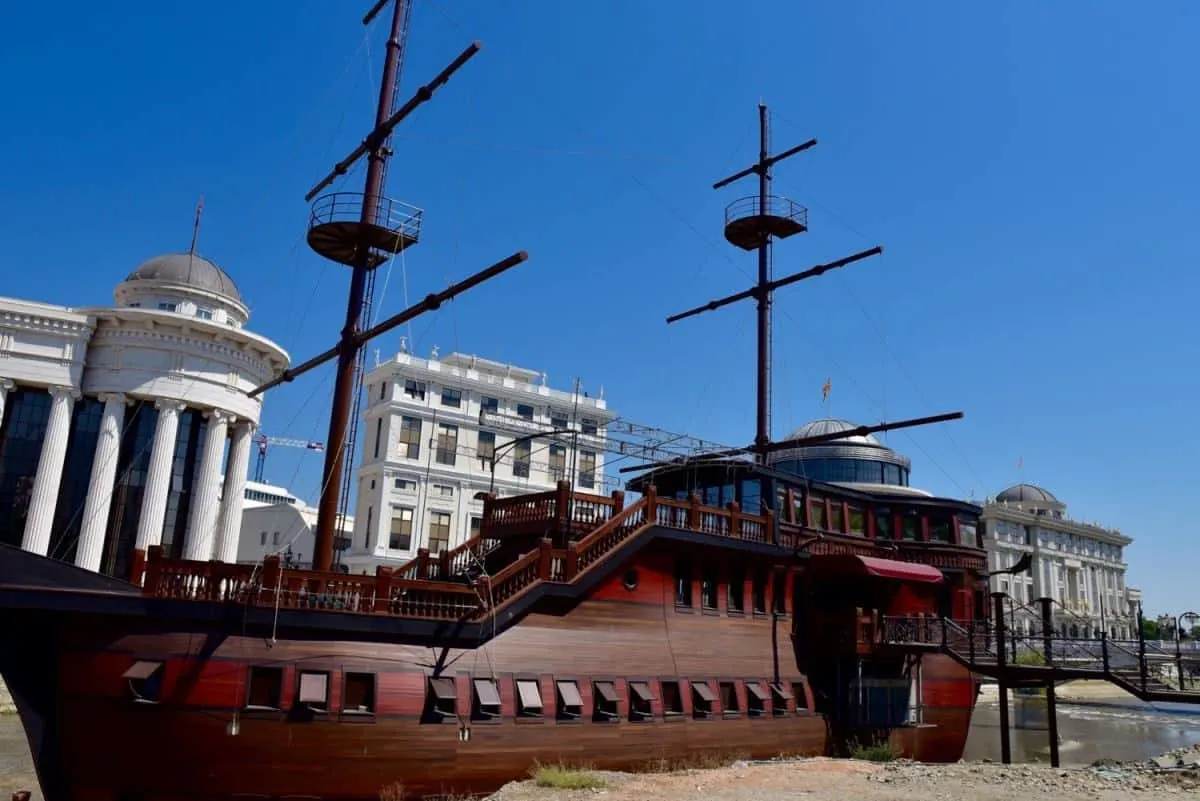 Perhaps the artificial islands in the middle of the river, home to giant potted willow trees, were the tipping point for angry locals.
While public discontent reverberates through the country at the government's frivolous spending, some looking in, claim the city-wide facelift is a way for the Republic of Macedonia to rewrite its history.
Others claim it as a direct F.U. to Greece during a continued stalemate over naming rights, which resulted in the country's non-invitation to NATO.
---
Recommended Travel Gear for Macedonia
---
New Look Skopje
Politics and opinion aside, we loved the camped-up vibe of the new look Skopje Macedonia. Set against a grey urban canvas of conformist communist architecture at its finest, or bleakest depending on how you look at it. Perhaps this is what post-communist kitsch with a neoclassical twist should look like.
How Long to Spend in Skopje
Macedonia is a small country and Skopje is a relatively small city, so a very walkable city. A few days in the capital should be sufficient to marvel at the cities changing storyline and to enjoy some of the cities original features such as the cities Old Bazaar and Kale Fortress.
Maybe add an additional day or two for a day trip to outlying Matka Canyon or Mavrovo National Park. If not already on your Macedonia itinerary, a day trip to Lake Ohrid is also possible. You can read more about Lake Ohrid here.
We spent a week in Skopje which was more than enough to explore the city and outlying highlights. If you like national parks and or skiing, there is enough to keep you more than happy for longer.
Check Latest Deals for Hotels in Skopje
---
Things to do In Skopje Macedonia
Enjoy the Nightlife in Skopje – Macedonia Square
Come night time, all of these enormous statues and fountains become a Vegas-esque light show, set to classical music pumped out through the central square.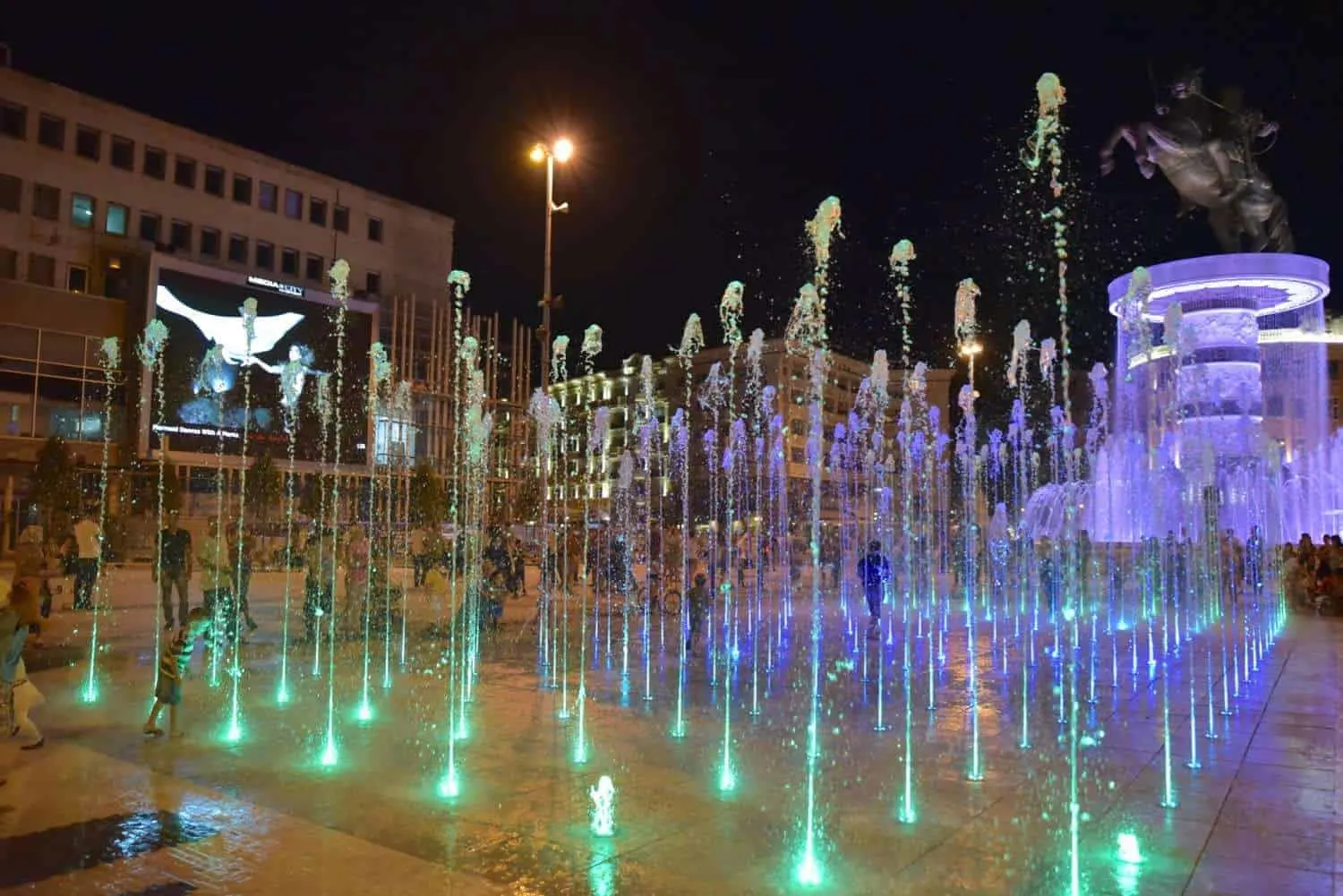 Locals come to Macedonia Square in the summer evenings to cool off by challenging the choreographed water show in a run of faith through the centre.
For some, the challenge is to stay dry, for others their main mission is to get soaked. There is a lovely atmosphere in Skopje at night as locals come to the city centre to enjoy their new city.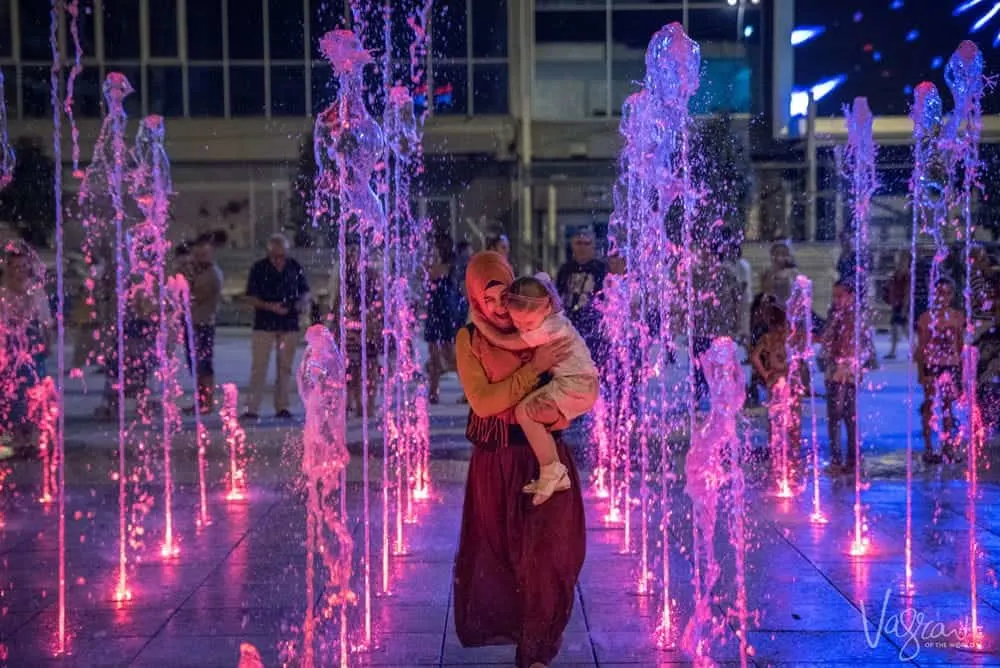 Take the Cable Car up Mount Vodno to the Millennium Cross
Near Skopje, on top of Vodno Mountain is the Millennium Cross. The 66-metre high celebration of Christianity is visible from almost anywhere in Skopje and much like the city, is illuminated each night to shine down on the city.
Built-in 2002 to commemorate 2,000 years of Christianity, the Millenium Cross one of the biggest Christian Crosses in the world.
Aside from the view at the top, the restaurant for a coffee and a whirl through the gift shop, getting to the Millennium Cross is probably the most exciting part of the massive installation. Although, it does look quite spectacular at night from the city.
Getting to The Millenium Cross
By Bus:
Buses depart every 30 minutes from the central bus station to the cable car station half way up Vodno Mountain between 08:20 and 15:20
A one-way ticket is 35 Denar.
Drive:
It is a 15-minute drive from the centre of Skopje.
Expect around 250-500 Denar (€4 – €8) for a taxi.
Cable Car:
At the cable car station, tickets cost 120 Denar for a return journey.
The ride takes 8 minutes each way.
Hike:
A hike from the city centre to the top of Vondo will take 2-3 hours.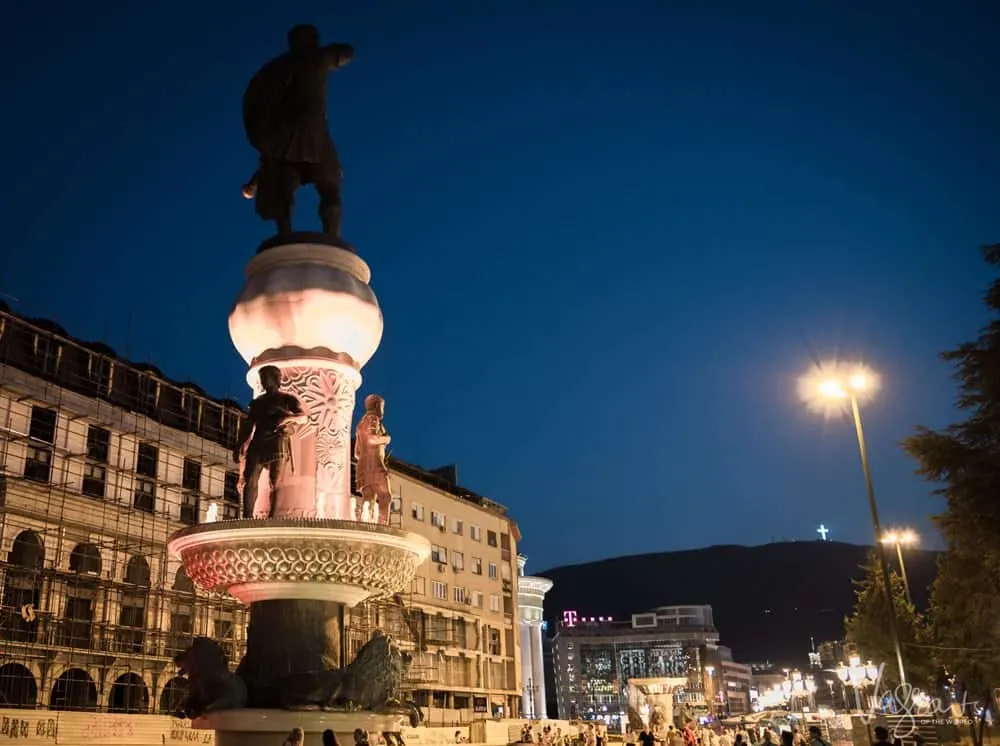 Walk the Walls at Kale Fortress
Situated on the highest point in the city overlooking the Vardar River is The Kale Fortress. Depicted on the coat of arms of Skopje, Kale Fortress has stood watch over Skopje since the 6th century during the rule of Roman Emperor Justinian I.
Kale Fortress was partially destroyed during Ottoman occupation, today only three watch towers and around 120 meters of the wall remain intact. Inside you can see several historical findings from archaeological excavations done over the years.
Today, inside the remaining fortress walls, you will find a public park which offers a public space for picnics and recreation.
However, it is really the views that attract visitors to the fortress. Thanks to its elevated position, a walk along the top of the fortress wall offers excellent views of the Vardar River and Skopje.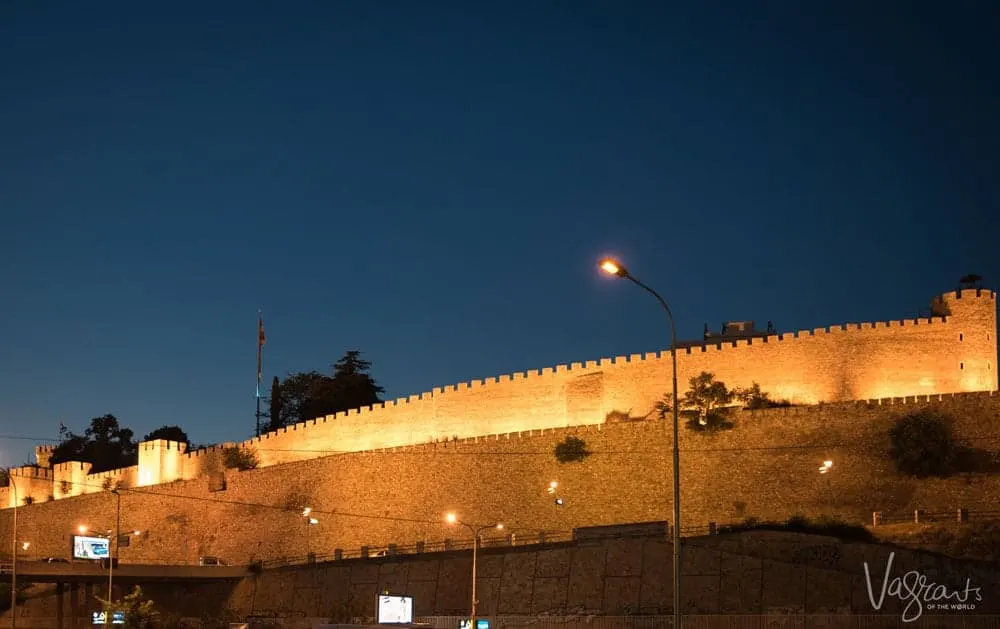 The Old Bazaar
The Old Bazaar is probably the best part of Skopje. More than just a relic of the Ottoman Empire, Skopje's Bazaar is the largest in the Balkans outside of Istanbul.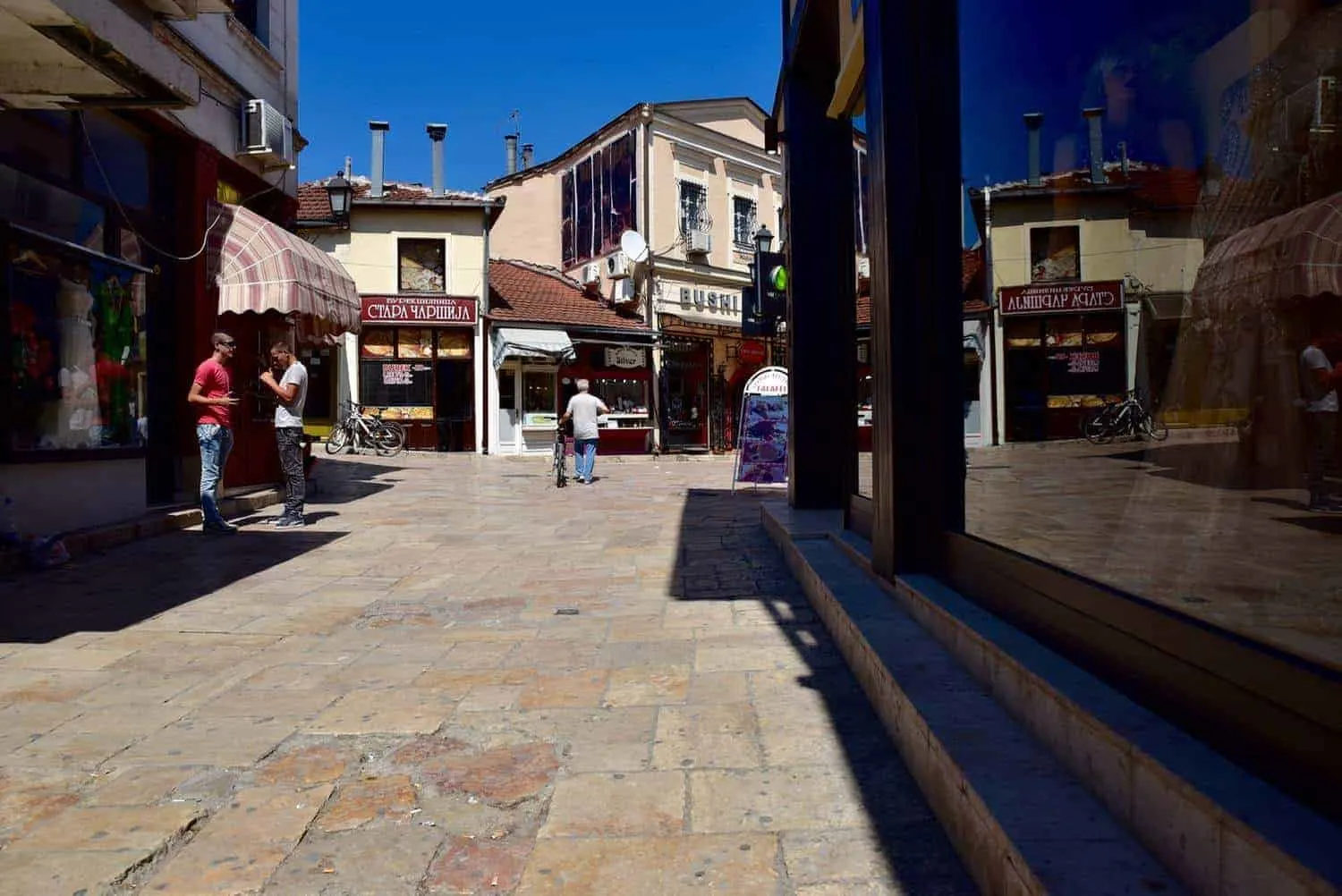 Perhaps this is why it brought back memories of Turkey's capital. While it does not in any way compare to Istanbul's Grand Bazaar and its maze of stalls and intensity, Turkish culture is very apparent in this cobblestone labyrinth of commerce.
Men sit at small street-side cafes sipping tea from the traditional Turkish tulip glass. Hammans and mosques sit amongst barbershops and clothing stores.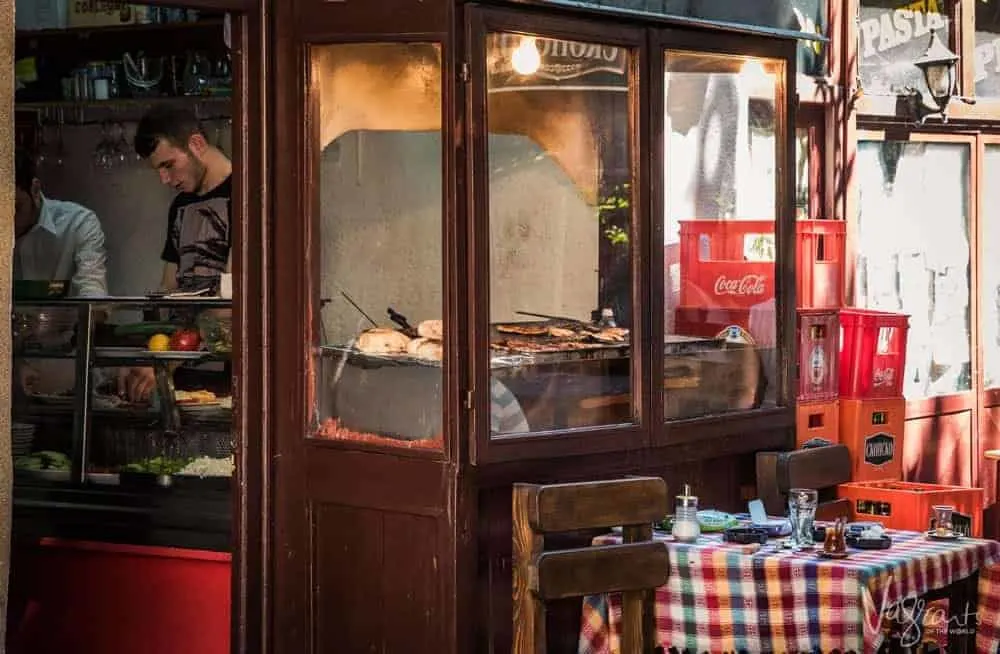 Small streets will be blocked during the call to prayer as local shopkeepers, prayer mats in hand discard their shoes and vie for space outside old mosques that have clearly been outgrown by their flock.
Stretching from the Stone Bridge to the Bit-Pazar and the Kale Fortress, this is the commercial hub of Skopje for so many, as it has been since the 16th century.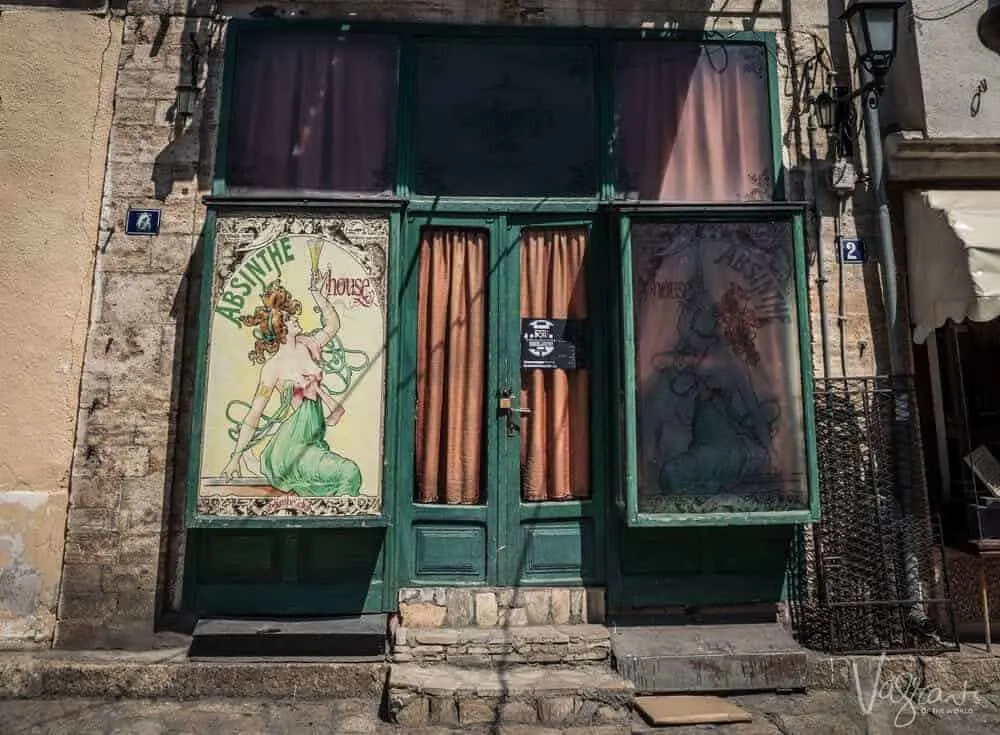 Indulge in Macedonian Food
The Old Bazaar is also a hub for some of the best traditional food you will find in Skopje. Macedonian food, much like Turkish, can be quite simple yet very rewarding.
Alfresco cafes and restaurants with tiny window shop grills churn out freshly grilled meats served with Turkish pide style bread, salads with sheep's cheese, Macedonian baked beans – Tavče gravče and traditional Balkan Ajvar. So similar to meals we had eaten in Turkey and the Mediterranean but with a flavour distinctively Macedonian.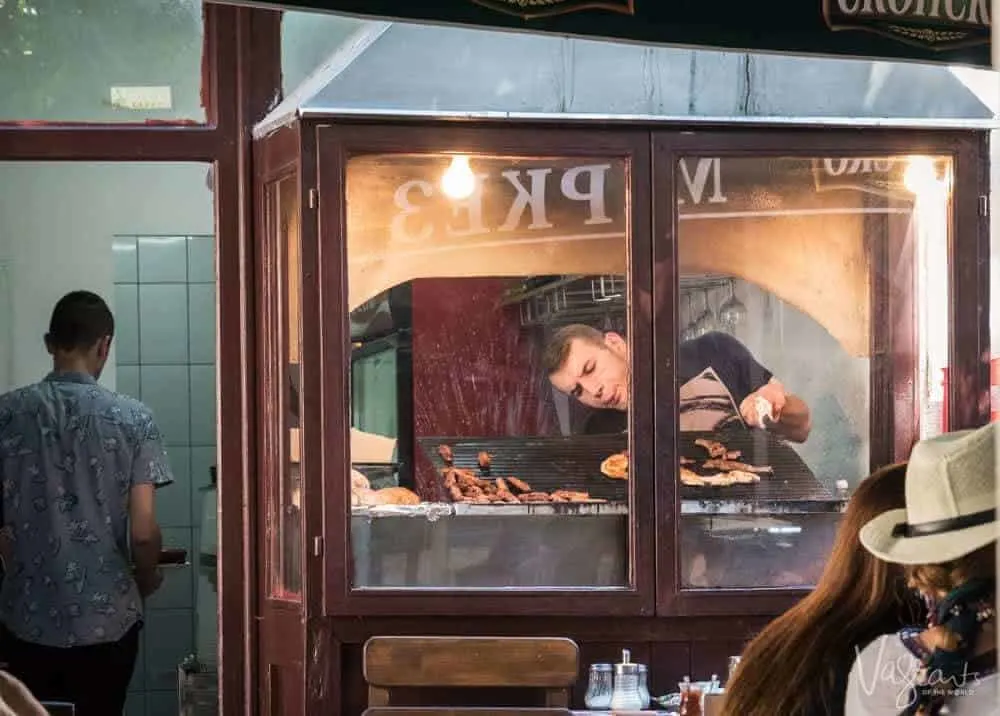 Best of all, food in the Old Bazaar is cheap. We would average around €12.00 for a meal for two with a beer (maybe two) with no room for sweets. Macedonia is incredibly good value.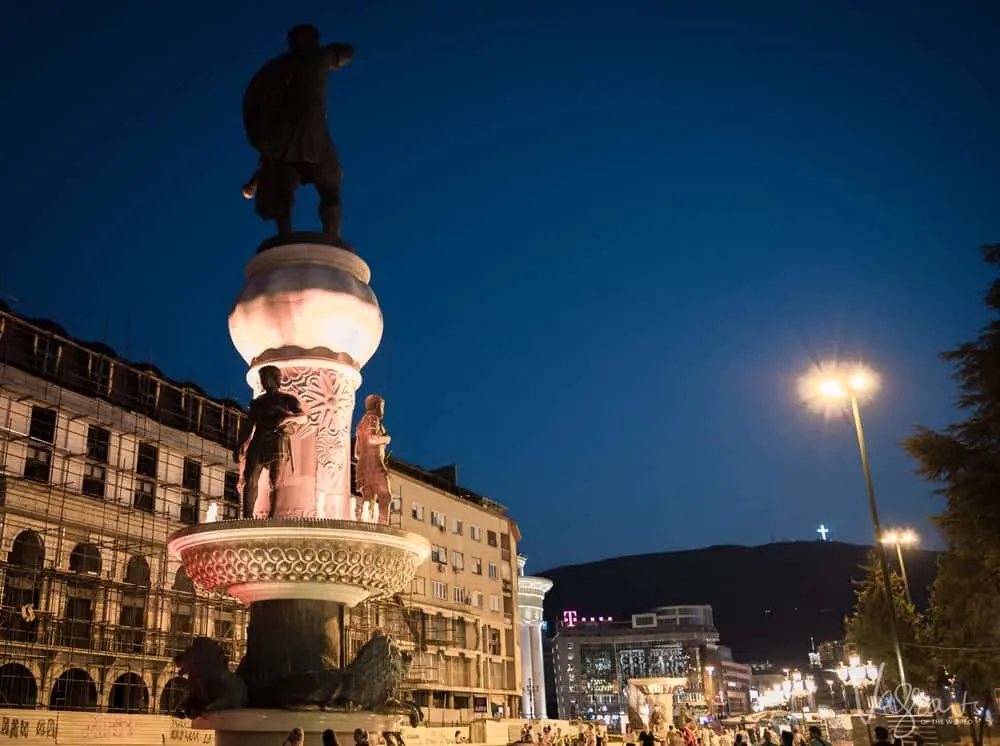 Visit The Mother Theresa Memorial House
Many would not know, Mother Teresa was born in Skopje Macedonia. In 2009, two years after her death, the Mother Teresa Memorial House was built at the place of the church where she was baptised.
The museum has photos and memorabilia documenting the life and religious work of Mother Theresa. On the lower level, a has a multimedia centre plays films related to Mother Teresa's humanitarian work and above the museum, a small chapel.
Opening Hours:
Monday – Friday 9 .00 am to 20.00 pm
Saturday and Sunday 9.00 am to 14.00 pm
Admission is free.
---
Canyon Matka
The beauty of a small country is; if you want to get out of town, you don't have to go too far out of town. Only 15km west of the city is Canyon Matka.
One of Macedonia's most popular outdoor destinations, the gorge boasts dozens of caves, several ancient monasteries and some quaint restaurants and a hotel.
Go for a hike, take a boat ride down the gorge and explore some caves or just enjoy a relaxing lunch by the water.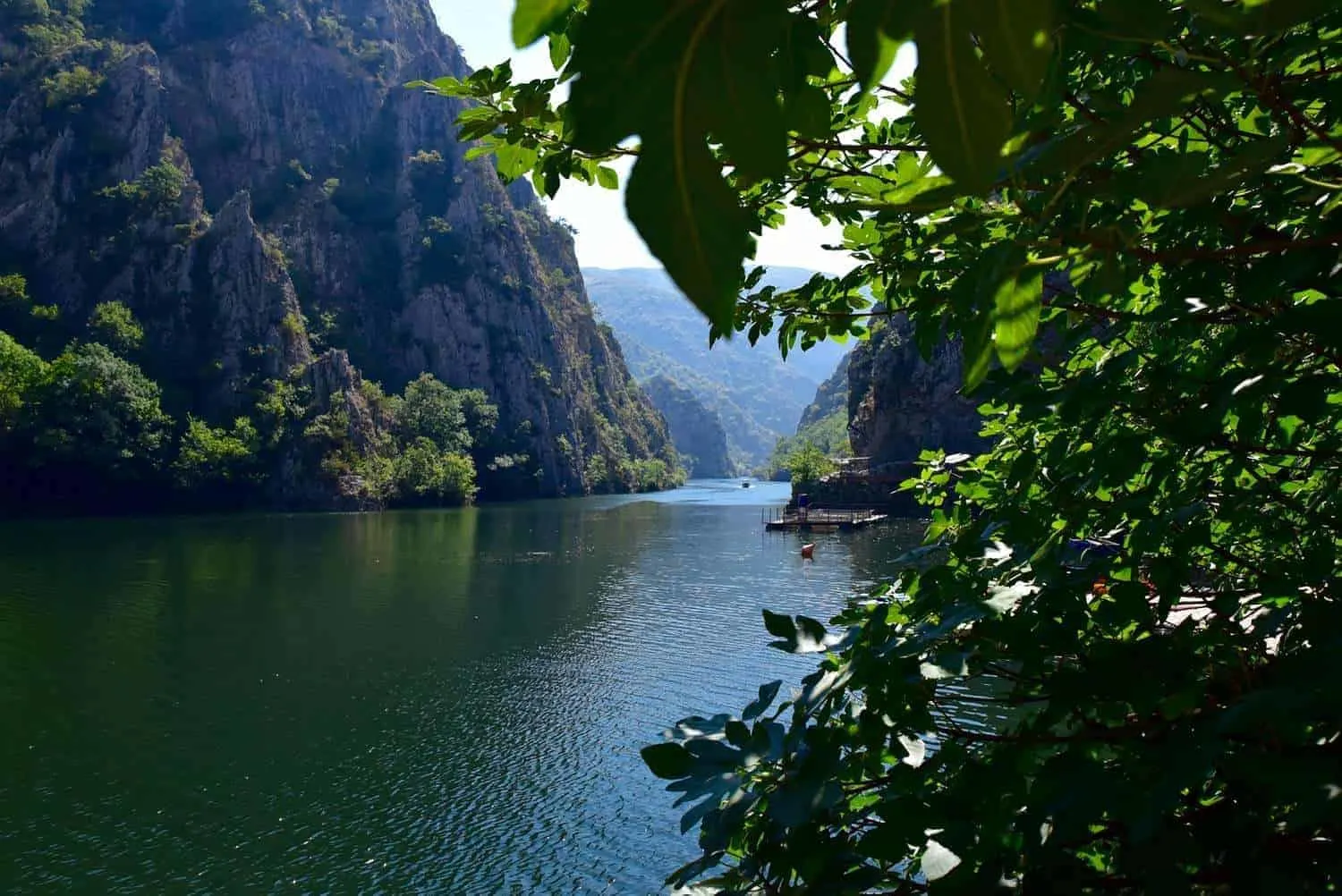 Getting to The Canyon Matka
By Bus:
You can get to Matka by taking the number 60 bus from the main bus terminal in the city
By Taxi:
A one-way taxi should cost approx 500 Denars (€8.00).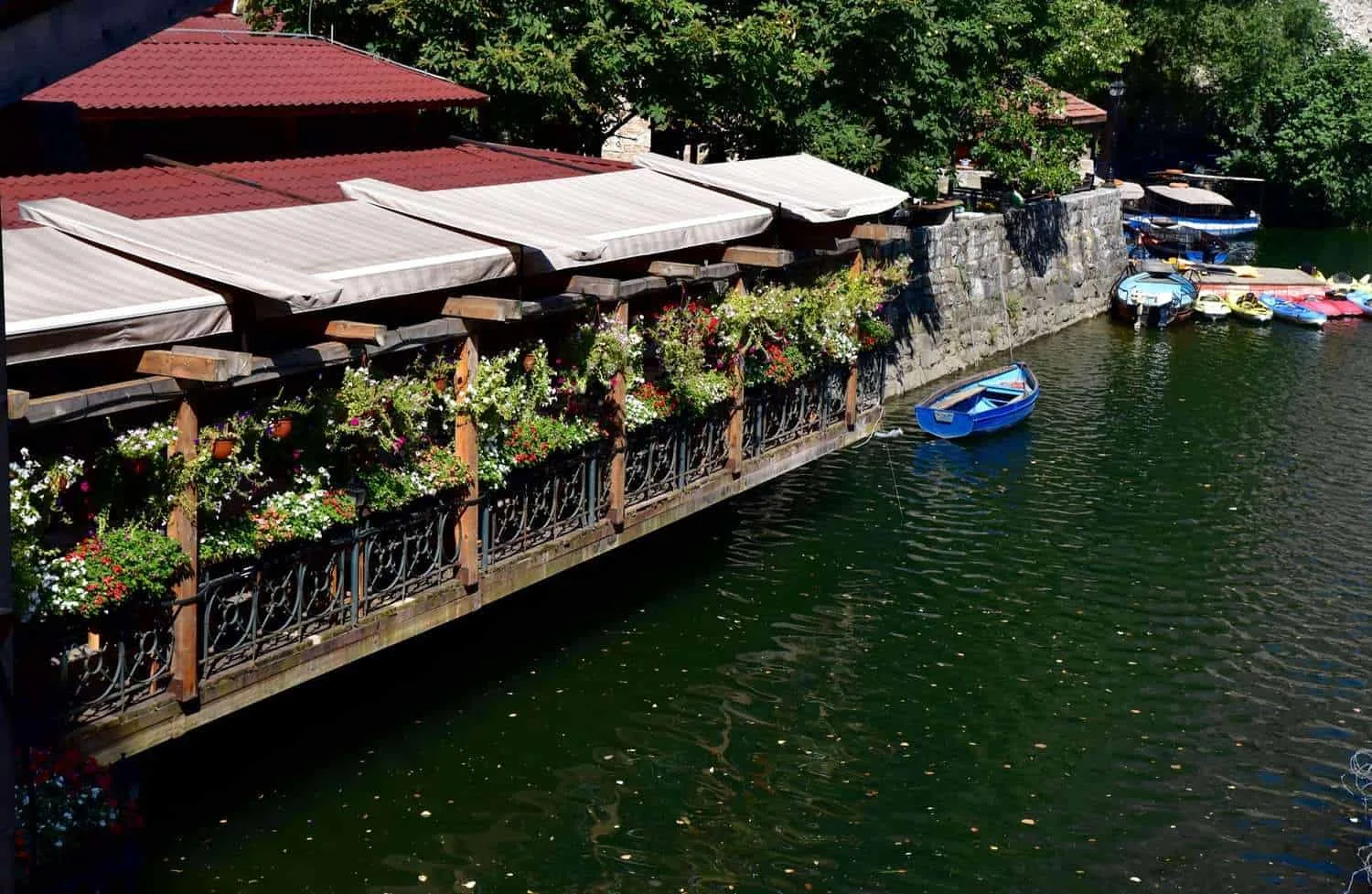 Mavrovo National Park
Want to get a little further out of town? Mavrovo National Park is a popular getaway all year round. Only around an hours drive west of Skopje near the Albanian border this region also makes for a great day trip.
The highest mountain peaks in Macedonia, Mavrovo is also the Balkans biggest ski resort. In summer, you will find a nature lovers paradise; 730 sq km comprising of gorges, birch and pine forests and waterfalls.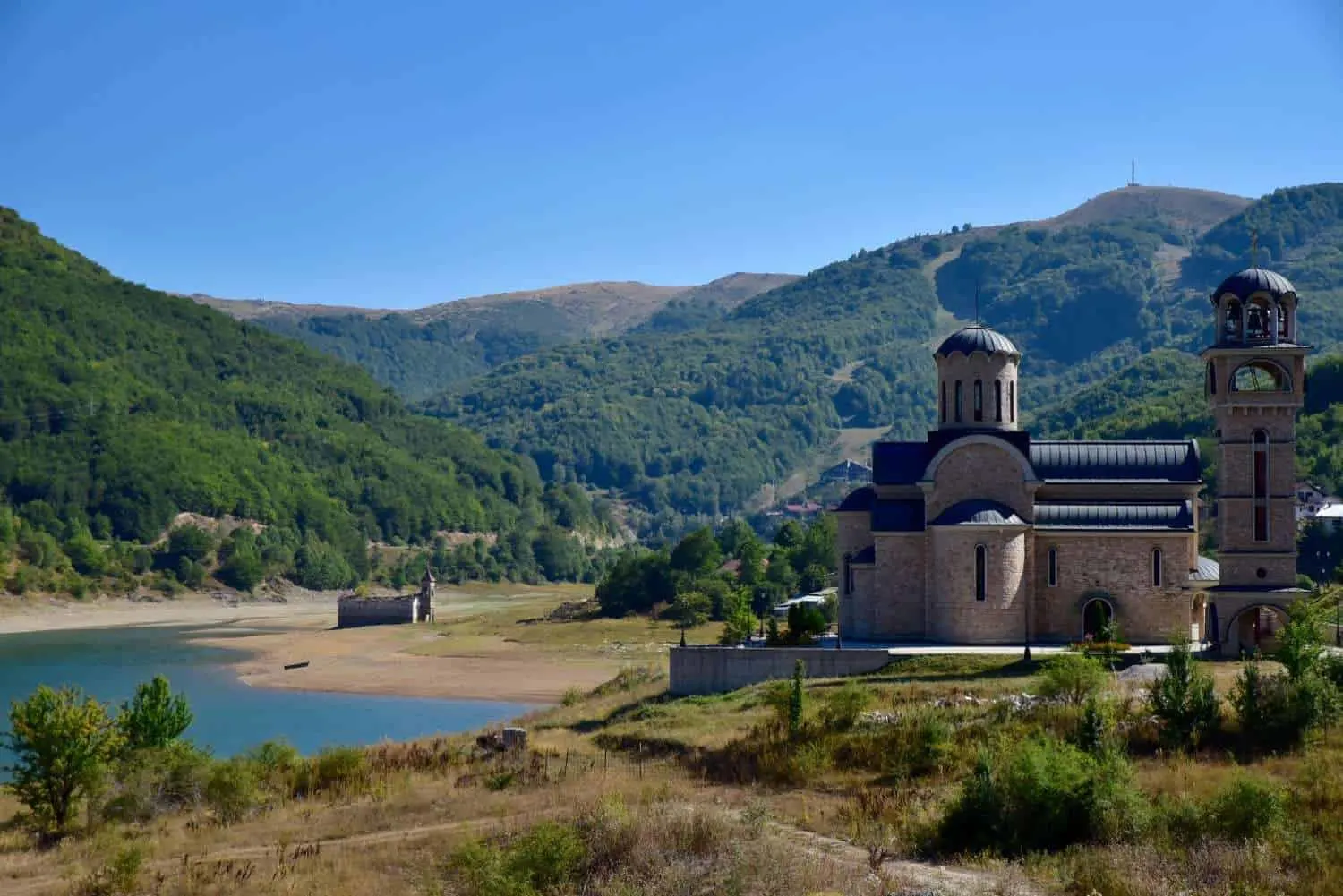 Fantastic for hiking and camping. Lake Mavrovo provides a scenic place for picnics, swimming and boating. It also has some points of interest, such as the little church that spends part of the year partially submerged in the lake.
The air is clean, the vistas breathtaking and the mountain villages serene. Mavrovo is certainly worth a visit.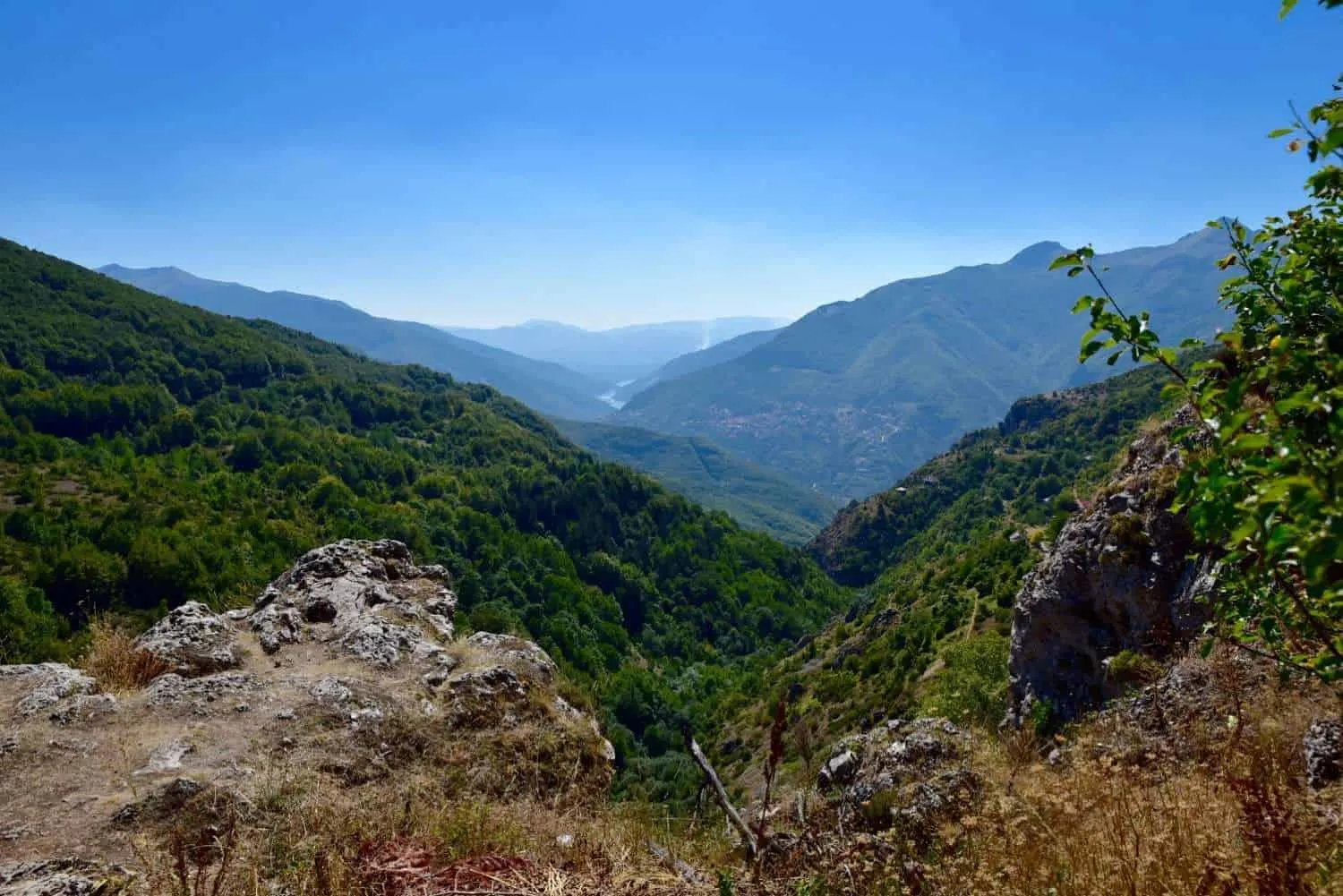 Tips for Visiting Skopje
In Skopje, the people are friendly, the food is delightful, the countryside beautiful and Macedonia is small enough to allow you to experience so much in a short amount of time.
Tourist Information
While the Macedonian government is spending up big on improving the country's image, as we found in Ohrid, it certainly isn't sparing any cash on tourism resources.
The only tourist information centre in the city appeared to have been closed for some time. Finding out basic tourist information such as how to get to Matka Canyon or even a city map was near impossible. So be prepared to either do some research or as we often do – just wing it.
Costs in Skopje
On the bright side, Macedonia as a whole is very cheap on all fronts.
Expect around €12 for a mid-range restaurant meal for two.
We got an excellent, modern self-contained Airbnb 10 min walk from the city centre for €18 / night.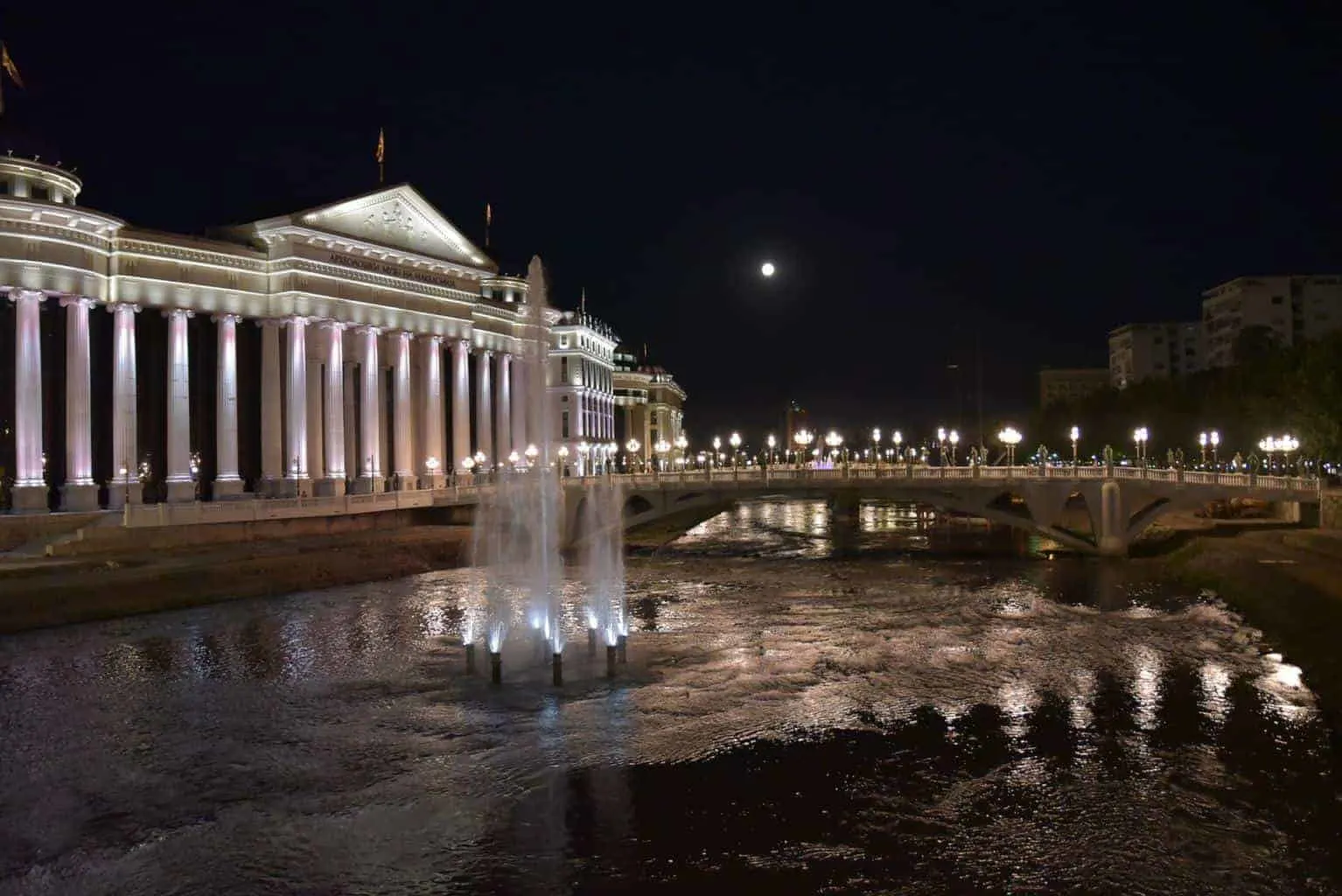 Getting to Skopje Macedonia
By Air:
Skopje is serviced by The Alexander the Great International Airport which has flights from many major ports around Europe although, as with many Balkan countries, you may find the connections may not be that great.
By Train:
The Skopje train station is next to the bus station, 2km southeast of the city centre or 15-minute walk from Macedonia Square.
Daily trains run between Skopje and Belgrade, Serbia and Thessaloniki, Greece and Ljubljana Slovenia
By Bus:
Bus services within Macedonia run every 1-2 hours. International bus services can be once or twice daily, depending.
Buses between Skopje and Ohrid – 3 hrs | approx €7
Direct Buses from Sofia Bulgaria to Skopje – 6 hrs | approx €15
There are regular buses to Albania via Ohrid – 8-10hrs | Approx €20 – €25
Buses from Skopje to Thessaloniki Greece – 4 hours | approx €15
There are also services running to Kosovo, Serbia, Istanbul, Croatia and Montenegro.
---