South Africa is a country with a rich history and culture, and is home to some of the most iconic landmarks in the world. Each one shares its own facet of a beautiful country.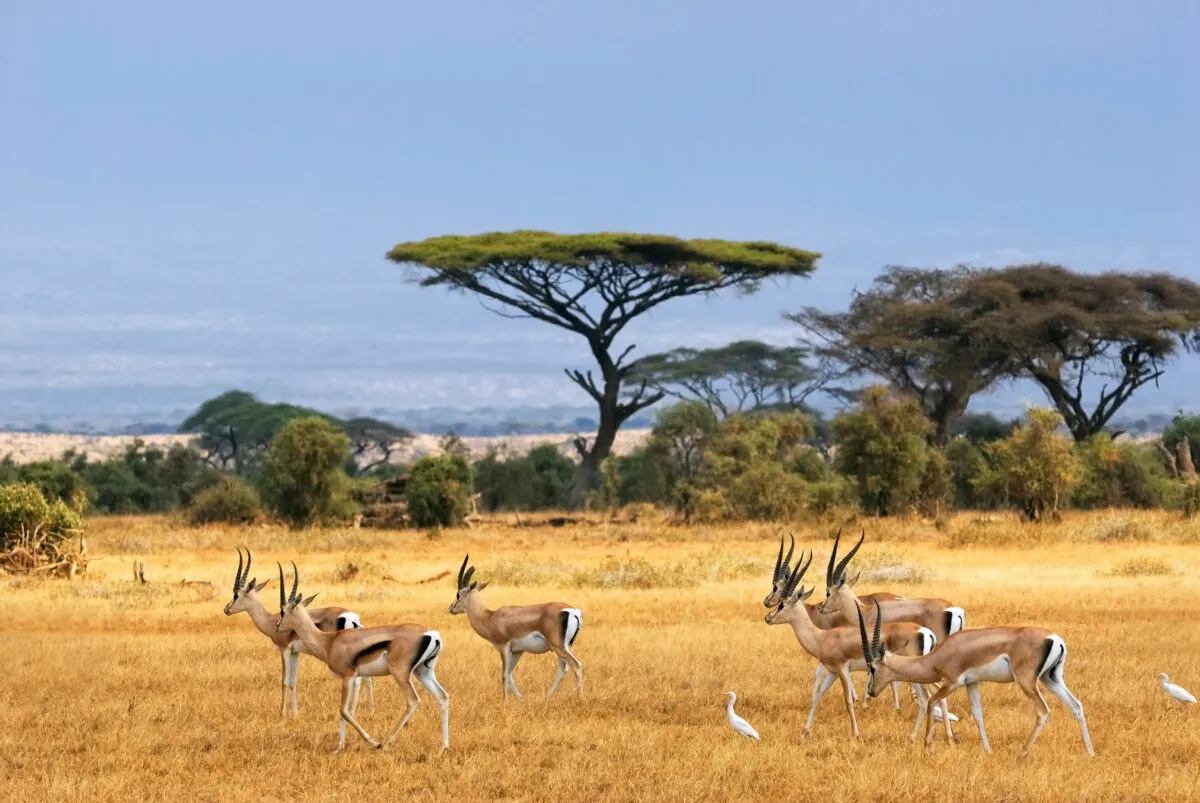 A tour of the landmarks in South Africa is an interesting and immersive journey into the heart of the Rainbow Nation.
Exploring them will give you a deeper understanding of South Africa. You'll get a new perspective on its evolution, its diverse communities, and the many challenges it has overcome. You'll have some fun, too!
Below we'll let you in on the most impressive, don't-miss landmarks in South Africa. It's highly recommended that you try to hit as many as possible!
Landmarks in South Africa
1. Table Mountain
One of the New Seven Wonders of the World, Table Mountain is the most well-known and visited landmark in South Africa. It overlooks the spectacular city of Cape Town, with panoramic views of the Atlantic and Indian Oceans, as well.
You'll find several hiking trails of varying difficulty on the mountain, from leisurely walks to more challenging climbs. Take a trail to the top, or one to just enjoy the mountain. Each trail will lead you through the area's unique flora and fauna, along with providing stunning vistas.
For the adventurer, there are small guided tours that will take you to less known routes up the mountain and walk you along the Rim of Table Mountain.
Or, if you'd rather be able to just sit back and take it all in, the cable car is another popular way to get to the top. Enjoy a scenic ride with an incredible 360-degree view of Cape Town.
Once you reach the summit, have a bite to eat at the restaurant, and then browse the gift shop. The jewelry and other trinkets make great souvenirs.
Hike or take the cable car back down. One trip up may not be enough!
2. Kruger National Park
One of Africa's largest game reserves, Kruger is home to epic wildlife, including the Big Five (lion, elephant, buffalo, leopard, and rhinoceros).
If you're a safari enthusiast, you'll find unbeatable opportunities to observe the animals in their natural habitat. You can find it near the eastern border with Mozambique.
Kruger National Park is a window into South Africa's natural world. It's the perfect place for a traveler's first African national park experience. This huge reserve lets you experience the nation's beauty with its wide range of terrains and dense wildlife populations.
The park allows for outstanding self-drive safaris, guided game drives, and even a sunset safari. There are accommodations throughout the park, and even restaurants, pools, and shops for your enjoyment and convenience.
3. Robben Island
Robben Island is located just off the coast of Cape Town, and is an important and historic landmark. Originally a political prison, it was then used as a leper colony.
More recently it served as a maximum security prison for political dissidents during the apartheid. One of these was activist Nelson Mandela. The island is now a UNESCO World Heritage Site and museum.
This landmark will provide you with a glimpse into South Africa's struggle against apartheid. You'll find sobering insights into the country's past, making it a must-visit site for understanding the fabric of South Africa.
4. Blyde River Canyon
The canyon is a perfect example of South Africa's unique natural landmarks. The chasm is the third largest canyon in the world. Trek on your own or opt for a day-tour to take in the views and get the most of this spectaular landmark's beauty and history.
Known for its breathtaking landscapes, this Blyde River Canyon offers unforgettable views of towering cliffs and rich plant life. It's considered one of the 'greenest' canyons on Earth due to its lush subtropical foliage.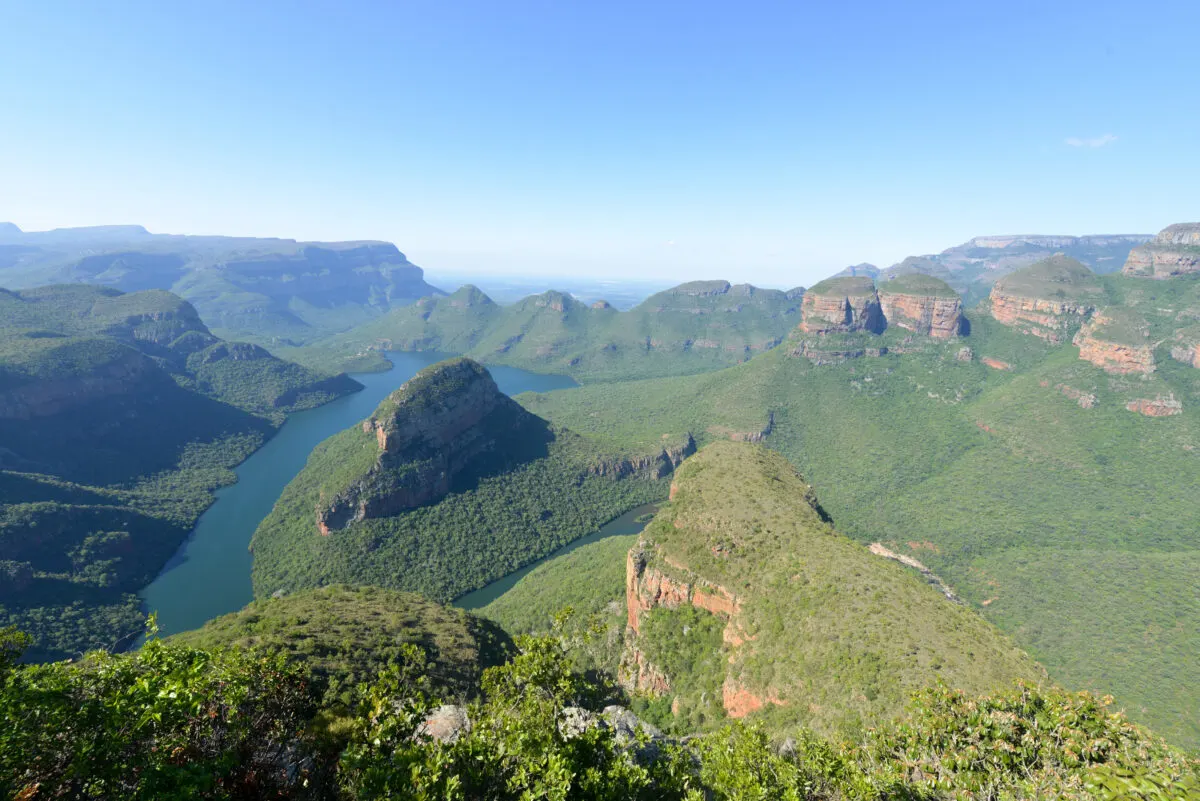 Located on the Panoramic Route in northeastern South Africa, a highlight of the area is the Three Rondavels. The quirky, three-part rock formation was named for the traditional African houses they resemble.
The canyon is a paradise for both hikers and birders. Hundreds of bird species can be spotted here, along with primates, hippos, and crocodiles. Exploring Blyde River Canyon will put you in touch with South Africa's natural wonders.
5. Apartheid Museum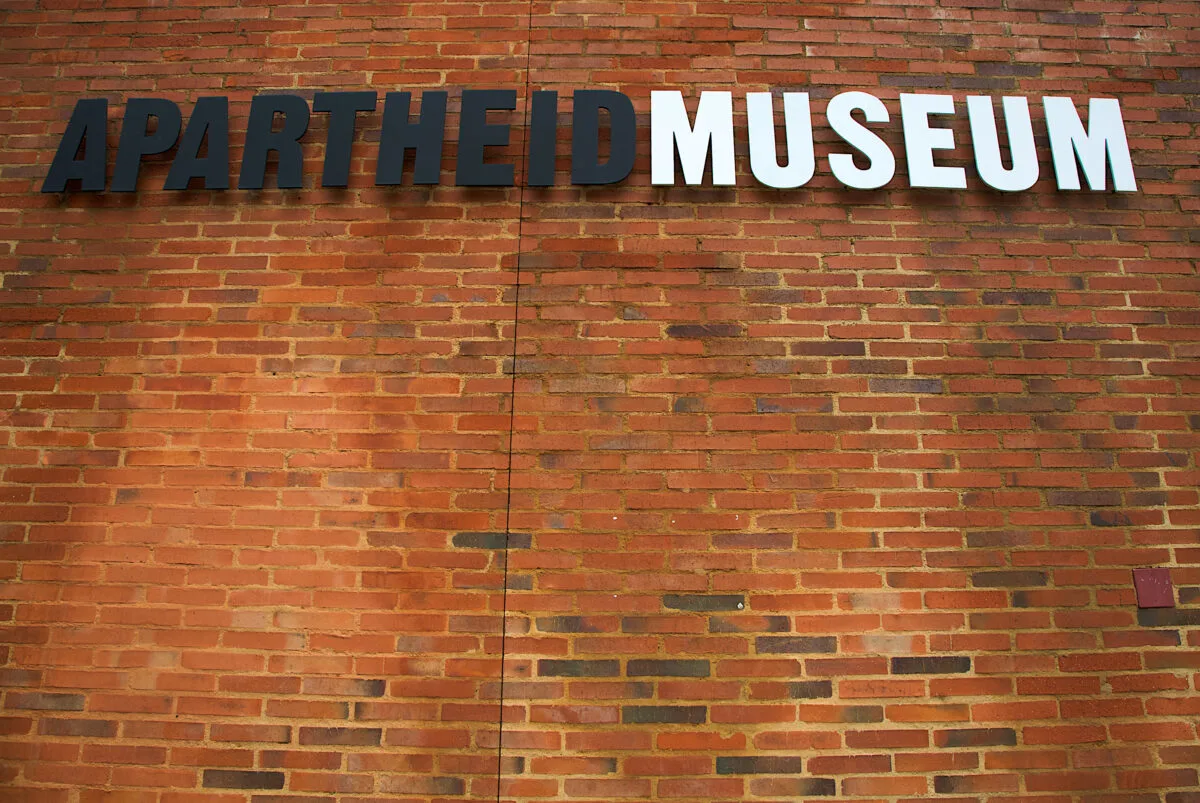 This museum is not just a landmark, but an important part of South African history. It chronicles the journey of apartheid in the nation.
If you'd like a true understanding of the country's past, the triumph of democracy, and its ongoing journey towards unity, make it a point to stop here while you're in Johannesburg.
The impressive exhibits dive deep into the harsh realities of apartheid. They cast a light on the era's injustice, but they also celebrate the resilience of those who fought for freedom.
The museum is a living monument to human endurance, strength, and the enduring pursuit of freedom. It serves as a testament to the importance of remembering the past as a means of shaping a more equitable and compassionate future.
You'll find yourself a bit changed when you leave the Apartheid Museum, in the best way.
6. Victoria & Alfred Waterfront
This world-famous landmark in Cape Town is a busy hub of shopping, dining, and entertainment. It overlooks the ocean and has Table Mountain as its backdrop. It's a great place to experience local culture and the energy that defines the city.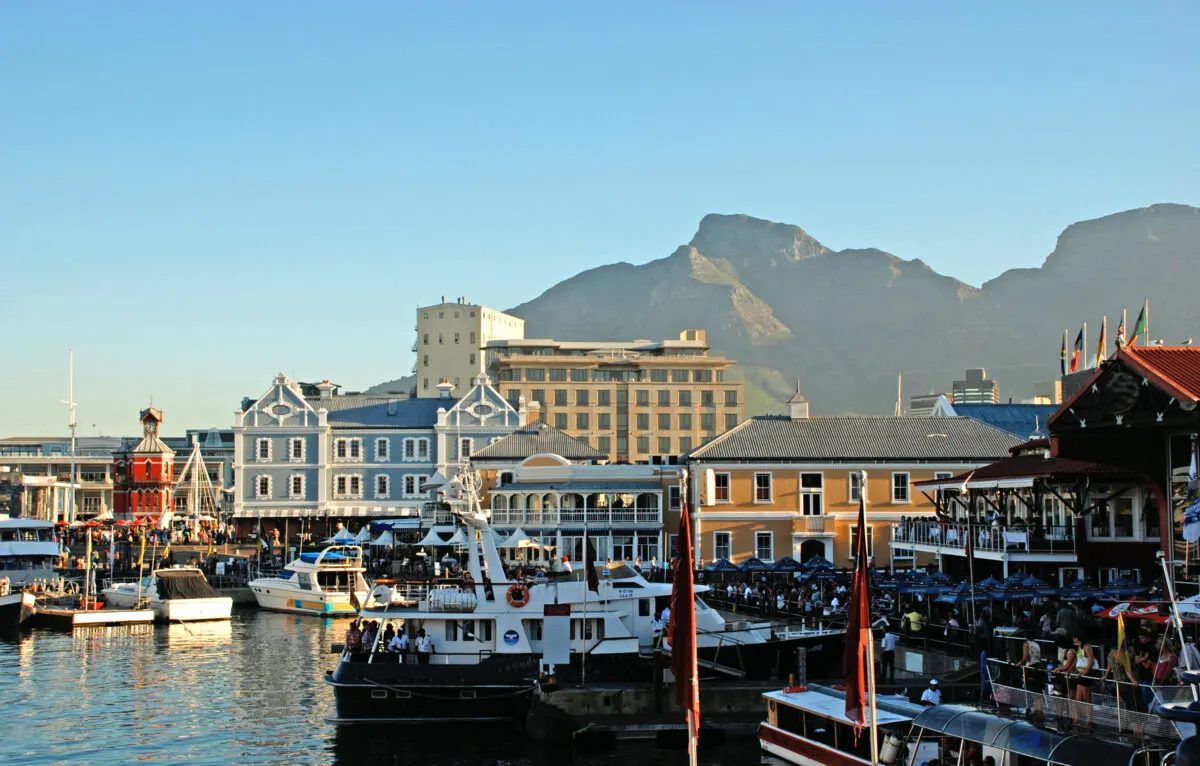 The V&A Waterfront is a spot where locals and visitors mingle. You get to experience shared moments and interactions. It's a genuine way to connect with the heart of South African community.
There are fun tourist activities as well, including harbor cruises and a Ripley's Believe It Or Not. The waterfront has sites and activities for any age group. A sunset cruise is a great addition to your day in Cape Town.
In addition, the variety and quality of the food you'll find on the waterfront is indescribable. With everything from fresh seafood and local cuisine to your favorite Japanese and Italian dishes, you're sure to leave sated and happy.
7. Drakensberg Mountains
This UNESCO-listed range is a landmark known for its dramatic landscapes. A visit to the Drakensberg Mountains, or 'Dragon Mountains', is a perfect way to learn the country's story through its natural attributes.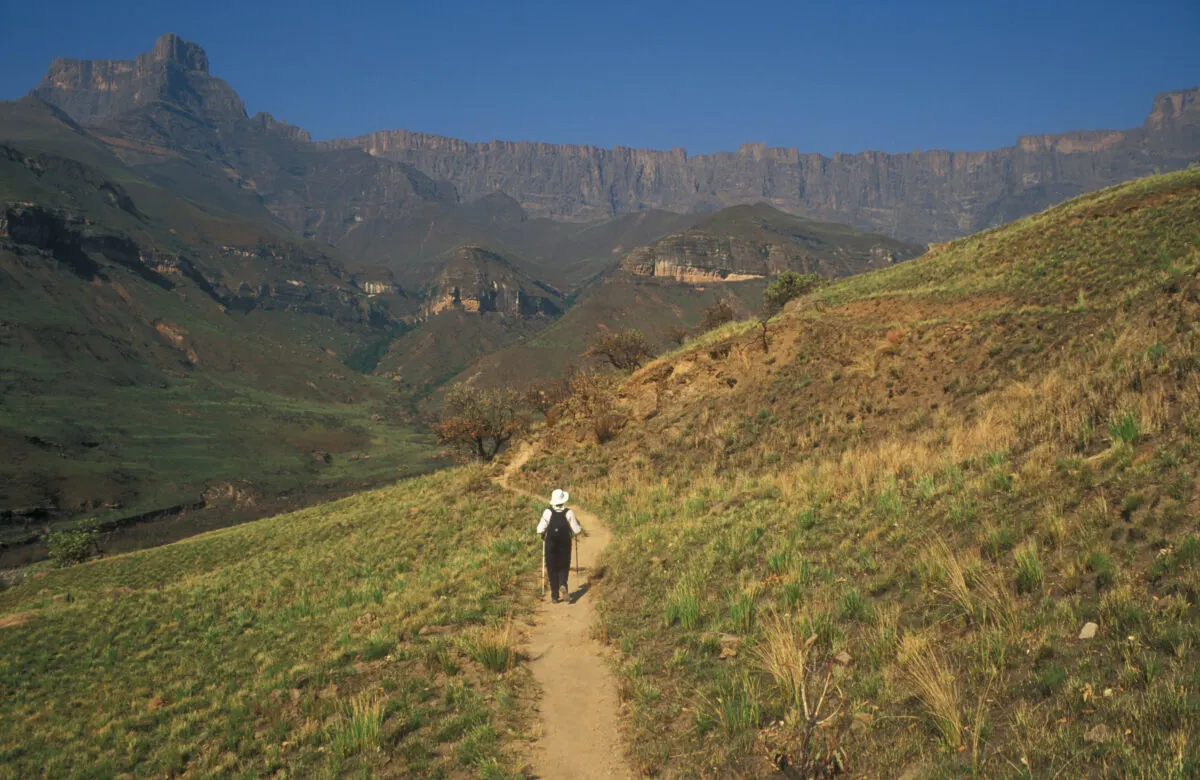 The Drakensbergs, shared with Lesotho in the eastern part of the country, are the highest mountains in South Africa. With their rugged peaks, broad valleys, and ancient rock art, they're a link to South Africa's geological past.
Walking the trails, you can lose yourself in the ancient rhythm of the land and gain some insight into its past and its present. You may encounter some wildlifes while you're here – eland, oribi, and civets, for example.
It's an amazing place to surround yourself with South Africa's scenic beauty, as well as the enduring link between the environment and its people. Camping through the area is an ideal way to go, though lodges are available if you prefer.
8. Cradle of Humankind
Here is another World Heritage Site, containing a complex of sites where many early hominid fossils have been found. It has been one of the most important sites in the world for understanding our human origins.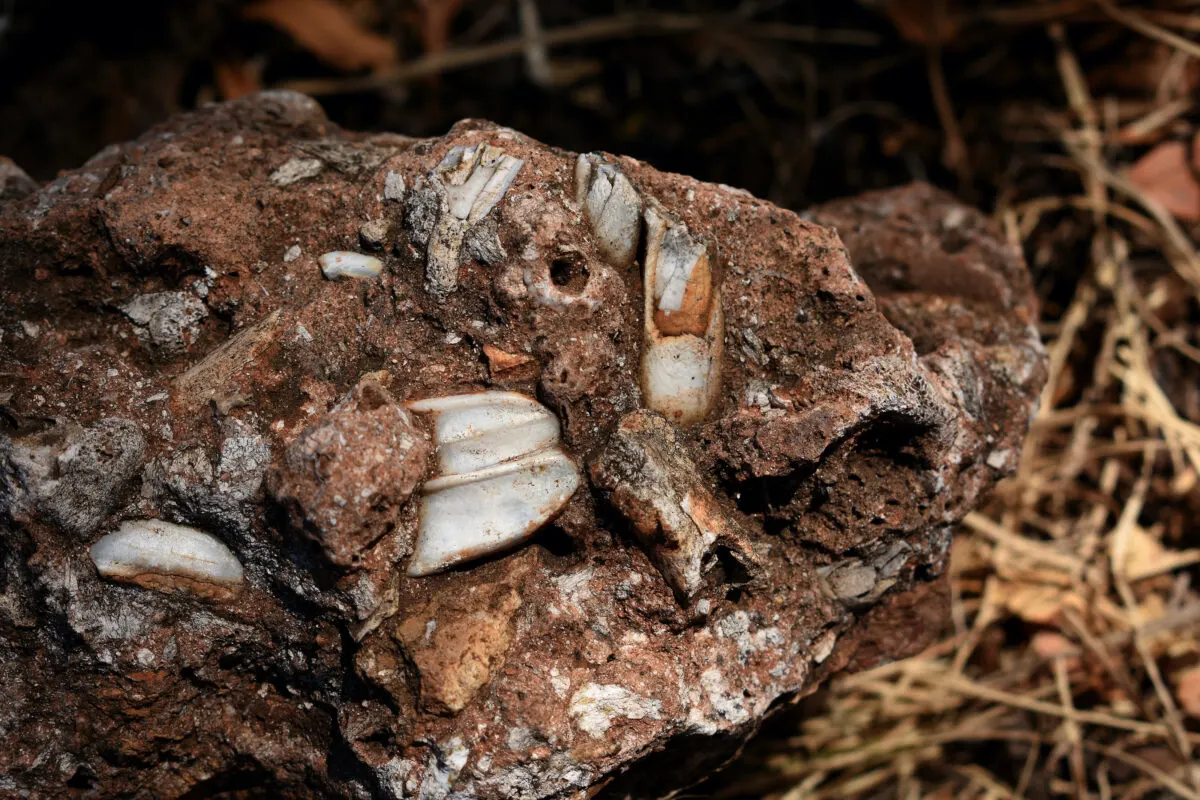 This is where some of our earliest human ancestors have come from. Visiting the Cradle of Humankind is like journeying into the past, tracing the steps of our distant relatives.
This landmark will provide you with a real connection to South Africa's role in human history. It's not even just about the fascinating fossils and artifacts – it's about understanding the roots of humanity.
This landmark offers a unique perspective on South Africa's place in the story of life on Earth. And if that doesn't warrant a visit, I don't know what does.
9. Addo Elephant National Park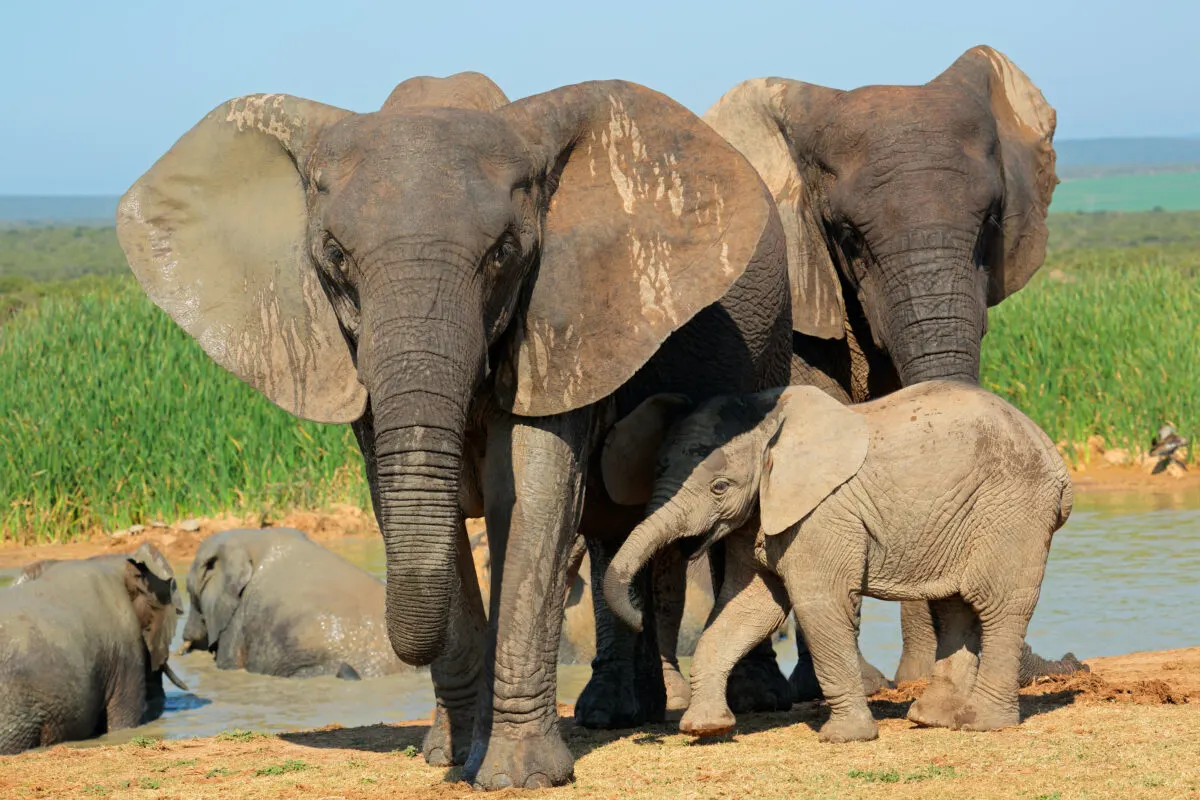 This conservation area is in the Eastern Cape province, and is home to a variety of Africa's iconic animals. Its highlight, though, is its dense elephant population. More than 600 elephants call this 633 mile² (1640 km²) park home.
The major significance of this landmark is its representation of South Africa's commitment to conservation and protecting its unique ecosystems. It's also a great place for a self-drive or guided safari.
Exploring the park will give you a chance to see a fantastic selection of Africa's quintessential wildlife. It's home to antelopes such as the red hartebeest, eland and kudu. And of course predators like lions and leopards are lurking in the shadows.
And don't forget about the smaller ones – South African hedgehogs, aardwolves and bat-eared foxes are always exciting to spot.
Make it truly memorable by experiencing one of the guided safari tours, from an all-inclusive safari that includes transport, park fees, and lunch, to a full-day tour with an experienced local guide or even a small group half-day safari in search of the big five.
10. Golden Gate Highlands National Park
Golden Gate Highlands National Park, the sole national park in South Africa's Free State province, gives you a unique opportunity to explore.
Its landscape of golden sandstone cliffs and open grasslands provides a beautiful backdrop. The park is host to wildlife such as wildebeest and zebra, as well as ancient San cave paintings.
The park doesn't play host to anything that can eat you, so feel free to enjoy the different multi-day hikes available to visitors. They'll give you a chance to enjoy everything that this beautiful landmark has to offer.
11. Soweto
In the words of the late Nelson Mandela, "The history of South Africa is in large part the history of Soweto."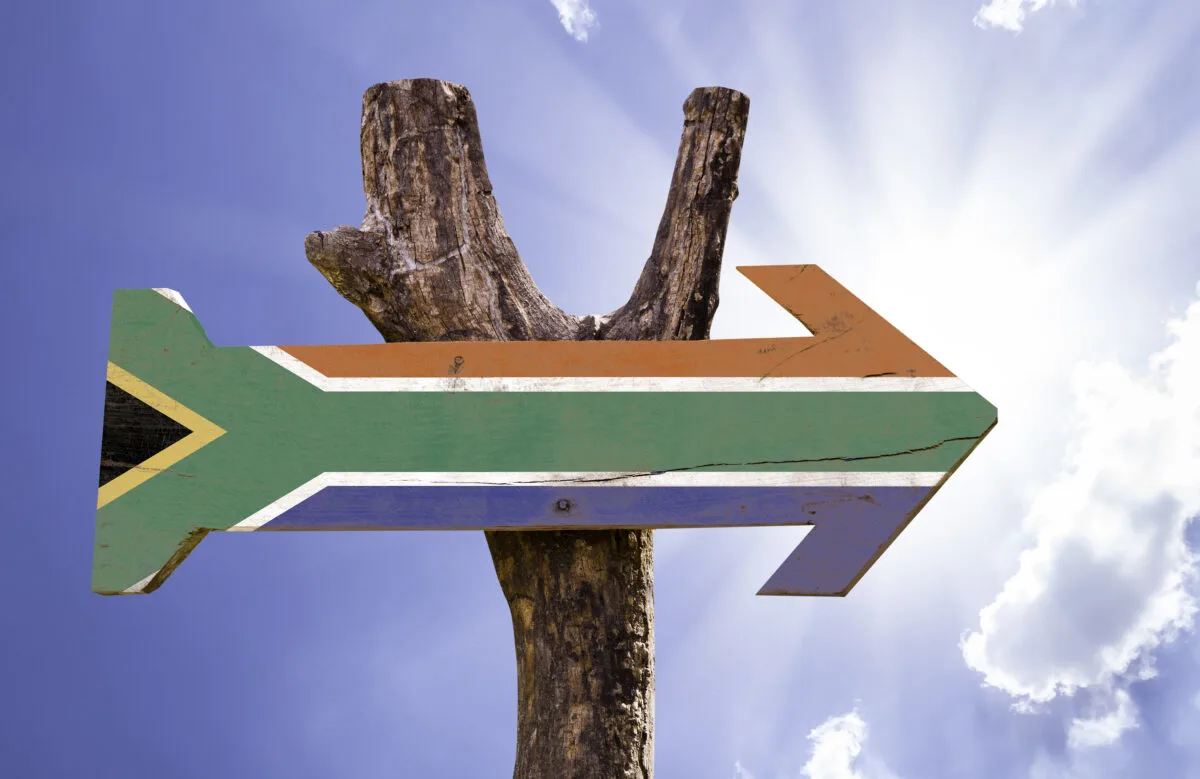 Located on the outskirts of Johannesburg, this landmark is a must-see destination for anyone who'd like a deeper understanding of South Africa.
Soweto is an urban area in Johannesburg with a rich history, particularly related to the struggle against apartheid.
When whites-only neighborhoods emerged in Johannesburg, this region became a destination for relocated black residents. Soweto is like walking through the pages of South Africa's history.
The scars of apartheid are still visible, but the signs of the resilience, spirit, and vibrancy of the South African people are too.
Soweto guided tours are one of the best ways to gain insight and understanding into the rich history of South Africa. The tours are told through stories and a local's unique and experienced views. There's even an option for a bike tour!
12. The Afrikaans Language Monument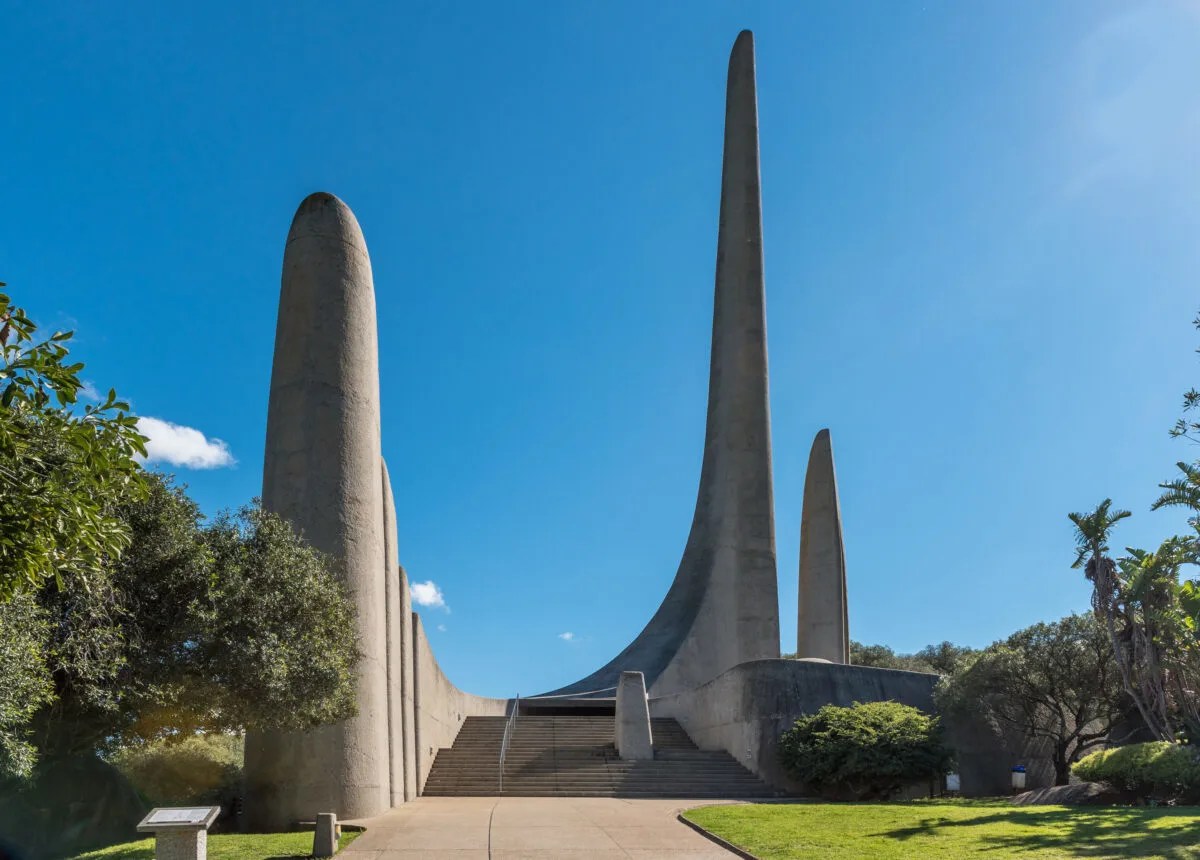 The Afrikaans Language Monument in the town of Paarl, near Cape Town, is a tribute to the Afrikaans language and its cultural significance.
It was built to celebrate the language of Afrikaans being declared an official language of South Africa, separate from the Dutch it was built on.
The landmark also recognizes the 100th anniversary of the founding of the group The Real Afrikaners. Afrikaners are descendents of European colonists who came to the area in the 1600s.
Visiting the Afrikaans Language Monument offers you a chance to delve into the linguistic and cultural heritage of the country. The monument's design incorporates structures that symbolize the journey of Afrikaans from its origins to its modern form.
Plus, Doctor Who Fans will enjoy the fact that the landmark was used as a filming site in the twelfth season of the series.
13. Film Site of Avengers: Age of Ultron in Johannesburg
This is a landmark that Marvelites, or fans of the Marvel Cinematic Universe, will appreciate. Parts of the blockbuster movie Avengers: Age of Ultron were filmed in Johannesburg.
The city's landscape is featured prominently in the opening battle sequence where the Avengers fight against Ultron's army.
As well, Johannesburg's city center is the backdrop for the destructive battle in the epic 'Hulk vs. Iron Man' scene. Visit the areas of Soweto, Yeoville Hill, and the central business district, too, and see if you recognize them from the film.
Get adventurous with a hot air balloon ride, take part in a African food tour or embark on tour of the city center to embrace the full Johannesburg experience.
Conclusion: Landmarks in South Africa
South Africa is home to an astounding variety of landmarks. Visitors from any walk of life can find a few that will resonate with them. They cater to the interests of travelers looking for a glimpse at the country's history, its natural wonders, and even its ties to modern culture.
Not to mention, they're part of a fascinating, fun – and delicious – trip through this beautiful country. Your impressions of these landmarks will stay with you long after you've returned home.
Author's Bio:
Deb Hendricks
Deb's been traveling for years, and has never found a place that didn't fascinate her. But Africa is the only place she returns to over and over again. Nowhere else has more to offer a traveler than this amazing continent. She hopes that by writing about it she will inspire you to experience Africa for yourself. It'll be the trip of a lifetime!