Switzerland is a beautiful country with a lot to offer visitors. From the Swiss Alps' snow-capped mountains to Lake Geneva's sparkling lakes, there is something for everyone. Our 3-Day Ultimate Switzerland Itinerary will take you to some of the most popular destinations in Geneva, Grindelwald, and Interlaken.
We'll guide you to Chocolate tours in Geneva, paragliding in Interlaken, and climbing the summit of Harder Klum with unforgettable experiences and ample opportunity for low-key moments to enjoy Switzerland's breathtaking beauty.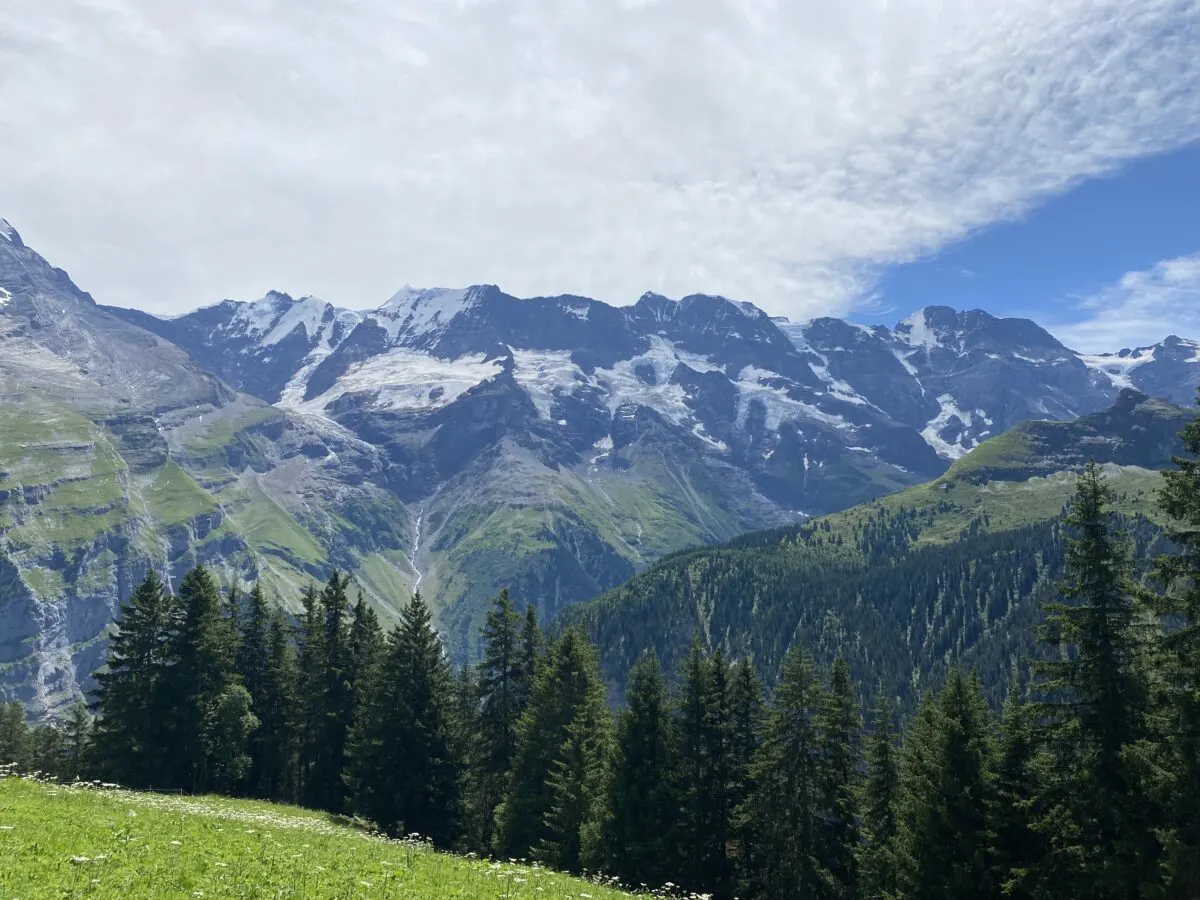 Switzerland is relatively small, and the key places of interest are well connected, making it easy to travel to multiple cities efficiently. With three days in Switzerland (allowing three nights), you can embark on an incredible adventure you will cherish forever.
Traveling to Geneva
Our adventure starts in Geneva where train is the fastest mode of transportation to get from the airport to Geneva's City Center. After arriving in Geneva, you'll have plenty of time to take in a nice meal, set your accommodations for the evening, and maybe even stroll around Lake Geneva.
You can also fly into Zurich, Switzerland, and take the train from Zurich Airport (ZRH) to Geneva. The train to Geneva is a beautiful ride that allows you to soak up the majestic scenery of the small towns, ice-capped mountains, and glorious lakes in just over 3 hours. Thirty-seven trains run from Zurich to Geneva daily, so it's an alternative to consider and gives a glimpse of what to look forward to!
Transportation in Geneva
Geneva is a small city and easy to get around on foot. The city center is pedestrian-friendly, and there are many interesting things to see and do within walking distance. Everything listed on our itinerary for the following day is within walking distance from the city center and also where you will stay the first night on your itinerary.
If you choose to venture outside the city when you arrive for your first night or prefer not to walk for the itinerary planned, Geneva has a well-developed public transportation system with trams, buses, and a funicular. Public transportation is the most popular way around Geneva—a single ticket costs 2 CHF.
We used the Swiss Travel Pass throughout our stay and found it was the most convenient way to book tickets and also save a considerable amount of money on travel and experiences.
Swiss Travel Pass: Traveling Switzerland
Traveling through Switzerland can get expensive. A Swiss Travel Pass allows free travel on all public transport – Trains, trams, buses, and boats (not most tours). The pass also gives free and discounted entry to attractions, over 500 museums, and exhibits. You can purchase the Swiss Travel Pass in 3, 4, 8, and 15-day passes. This is an excellent option if you are planning to use public transportation throughout Switzerland during your trip.
A 2nd class 3-day Swiss Travel Pass (2023) will cost: Adult: CHF 232 (267 USD), Youth (Ages 16-24) CHF 164 (187 USD)
A First-class 3-day Swiss Travel Pass (2023) will cost: Adult: CHF 369 (424 USD), Youth (Ages 16-24) CHF 260 (296 USD)
TIP: With only three days in Switzerland, the Swiss Half Fare card is a good option if you want to budget a little more and know your itinerary well. The Swiss Half Fare Card gives a 50% discount on all travel within Switzerland, including most mountain scenic railways.
Day 1. Geneva, Switzerland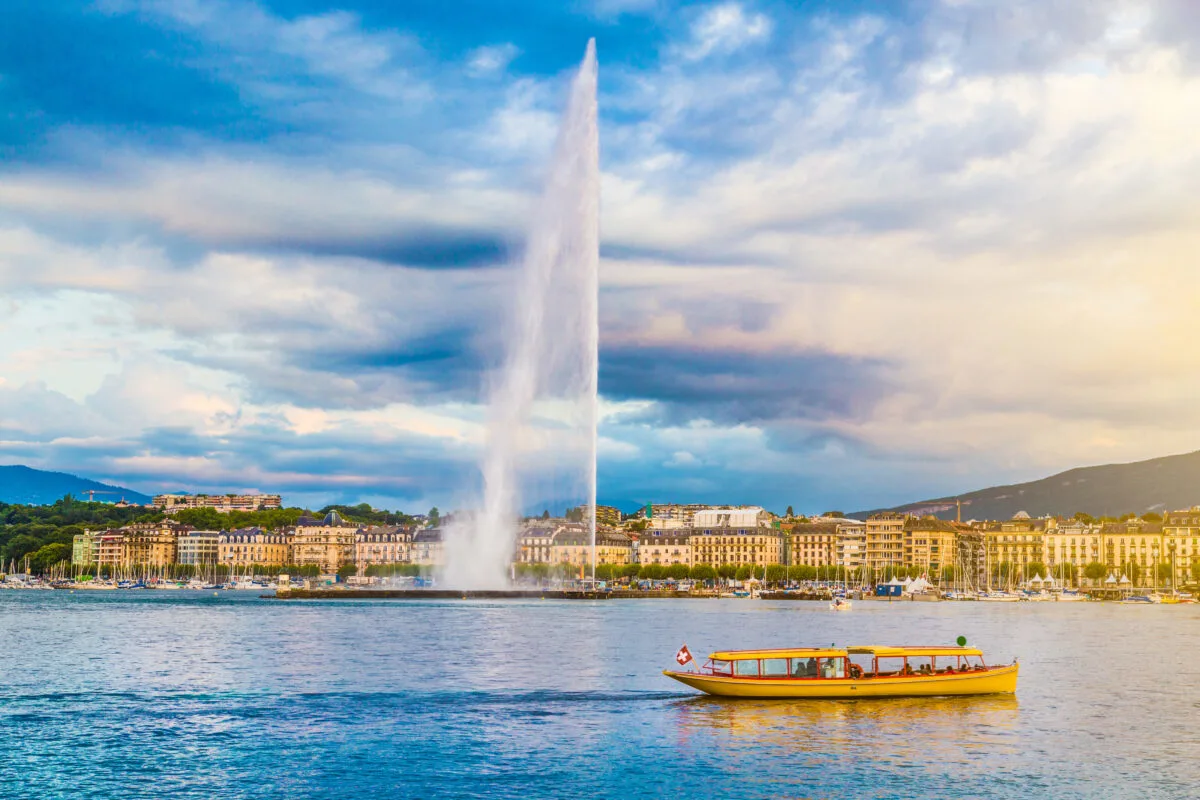 The first day of your itinerary will be spent in Geneva learning about local history, taking in the natural beauty and landmarks, and of course, we won't leave out the chocolate tour!
Where to stay in Geneva
You will stay in Geneva on the first evening and either Interlaken or Grindelwald on the other two nights. Geneva has many hotels conveniently located in the city center.
A favorite stay for couples in Geneva is Beau-Rivage Genève. The Beau-Rivage Genève is located right on the shores of Lake Geneva. This gives stunning views of the lake and the Alps. The hotel has a variety of amenities that are perfect for couples. The hotel has a variety of romantic activities and packages available, such as couples' massages and private dinners, and their staff and service are excellent.
The Geneva Marriott Hotel is a good hotel for families in Geneva, Switzerland. It is in a great location, close to many of the city's top attractions. It also has a variety of family-friendly amenities, including a kids' club, a swimming pool, and a playground.
Hôtel des Tourelles is a good option if you are on a budget. It has clean rooms, a great location, and a complimentary breakfast buffet.
For upscale accommodation, Geneva is home to several 5-star hotels with Michelin-starred restaurants. Two favorites are Hotel d'Angleterre, which also boasts a rooftop terrace with fantastic city views, and Four Seasons Hotel des Bergues Geneva, located on the shores of Lake Geneva, offering a beautiful view of the Alps.
Touring Geneva
Your first morning in Geneva starts with a casual stroll through the historic district of the Old Town of Geneva. You'll walk among beautiful buildings and see historic landmarks, including the Cathedral of Saint-Pierre, the Reformation Wall, and the Maison Tavel. There are ample shops to explore and many charming cafes to visit.
TIP: One of the best-hidden breakfast gems in the Old Town of Geneva is L'Oranger Tea Room. It is a small, cozy tea room located on a side street off the Place du Bourg-de-Four. The decor is warm and inviting, with comfortable seating and fresh flowers. The menu features a variety of breakfast dishes, including pancakes, waffles, eggs, and pastries. The tea room also has a wide selection of teas and coffees.
After a bite to eat, we recommend a short walk from the Old Town to the Jardin Anglais (English Garden). This is a great place to relax and enjoy the views of Lake Geneva. You can also visit the flower clock, the rose garden, or the Japanese garden.
Afternoon in Geneva
Taking in all these sites will take approximately 1.5 to 2 hours, but you can go at your own pace and enjoy lunch at one of the many restaurants in the Jardin Anglais. There are options to suit all budgets and tastes.
Two lunch favorites to try are Le Jardin Anglais, a casual restaurant that offers a variety of international dishes, such as pizza, pasta, and burgers, and is perfect for enjoying a meal outdoors on the terrace or Le Café du Lac for a lighter bite. They offer a variety of coffee drinks, pastries, and light meals. The café has a beautiful view of the lake and is a great place to relax and enjoy coffee or a light snack.
Chocolate Tour in Geneva
Switzerland has a rich history of chocolate, and there's no better way to experience it than a Geneva chocolate tour. This is a great way to learn about the history of Switzerland and the history of chocolate in Switzerland.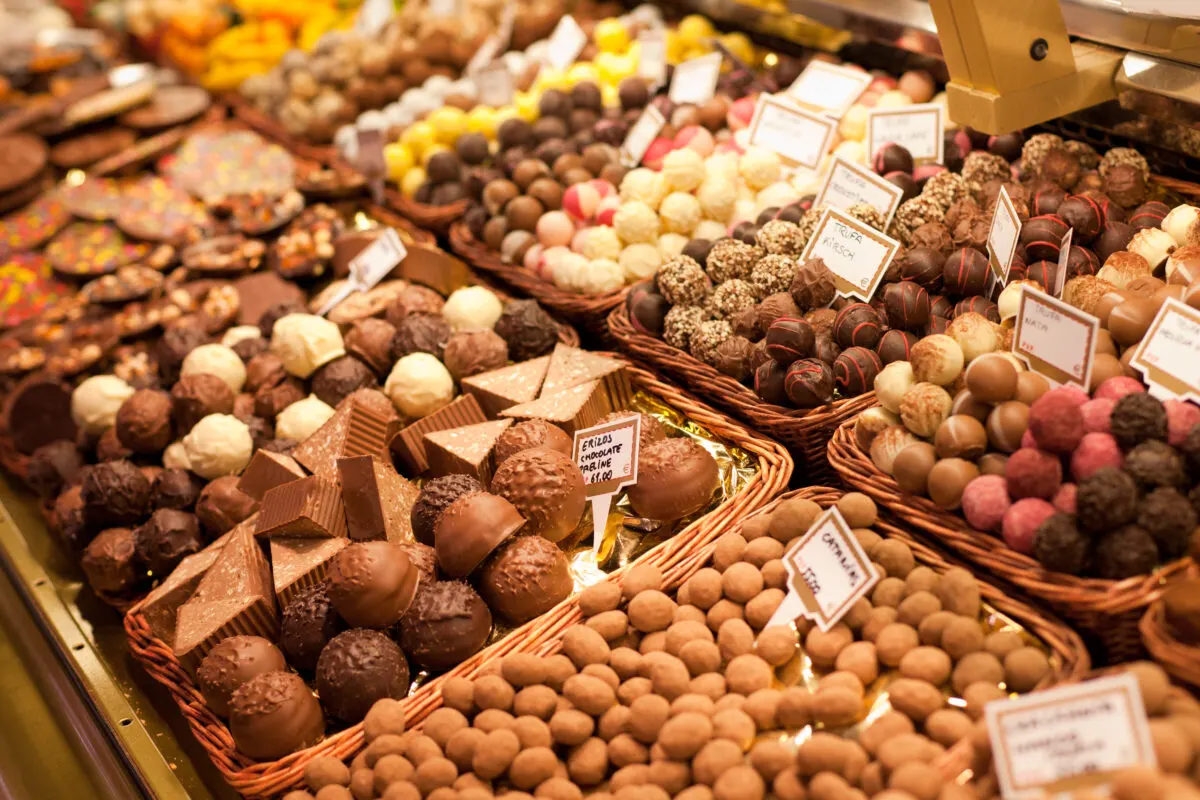 Our favorite is the Local Flavors Geneva Chocolate Tour. You'll be told stories about the city's history and hidden treasures of local chocolatiers on this 3-hour walking tour. The cost of the tour includes chocolate samplings from local chocolate shops, and the guides make the experience incredible. The Local Flavors tour sells out quickly!
River Cruise in Geneva
It's time to kick up your feet on a boat tour of Lake Geneva after a morning of exploration. The Geneva Cruise Tour is a one-hour cruise and is great way to enjoy the breathtaking views of Lake Geneva and Mount Blanc. You'll see Mount Blanc, the United Nations, and delightful, picturesque villas and gardens.
Adult (16+ yrs): CHF 18 (USD 20)
Child (6-15 yrs): CHF 9 (USD 10)
Child (5 and under): Free
Geneva City Pass Discount: Free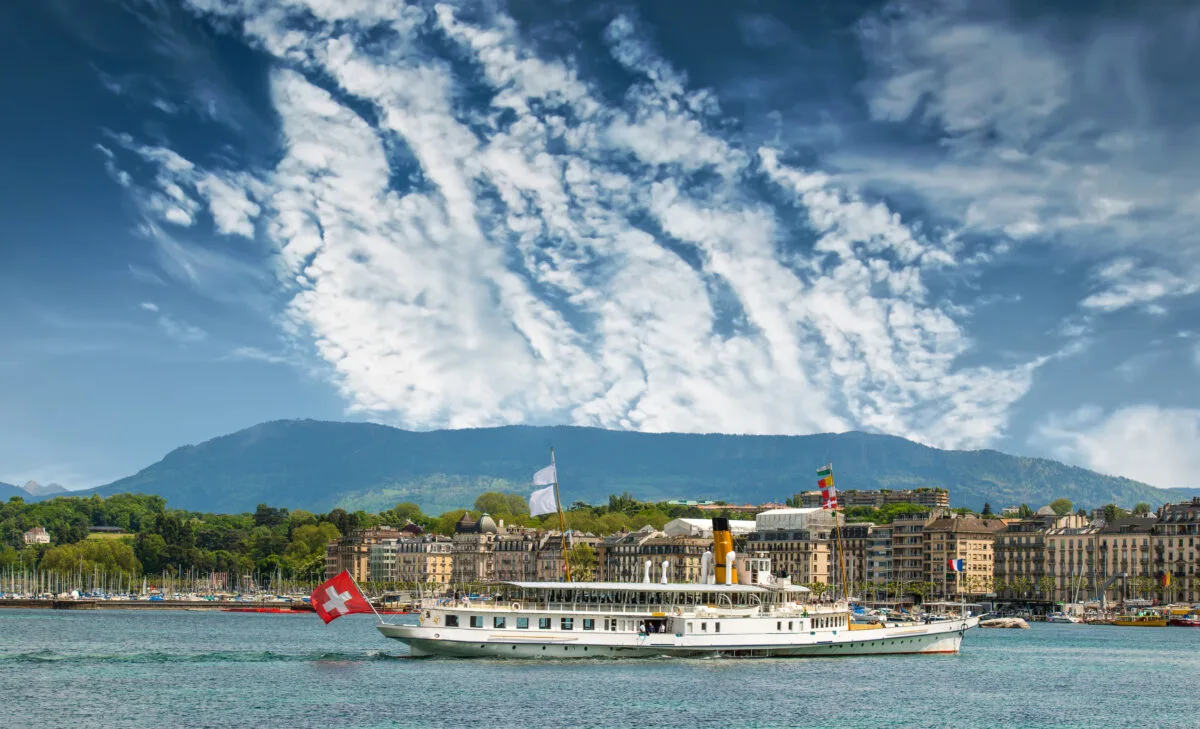 This is a great way to see the city from a different perspective and to get some fresh air. Several companies offer boat tours in Geneva, each with its unique features and benefits.
The Sightseeing Cruise in Geneva with Wine and Aperitif is another favorite. If you enjoy river cruises, read our article on Europe's Most Scenic River Cruises to get some great tips.
If walking will be difficult for anyone in your group, consider one of these Geneva guided tours. Both have morning tour options and are a great alternative to the itinerary listed. Be sure to book these early.
Dining in Geneva
After a full day of seeing what Geneva has to offer and taking in the sights and stories of this historic city, end your day with a delectable meal at one of the many restaurants in Geneva. There are options to suit all budgets and tastes.
Some favorites to consider are Chez le Père Ravet for a traditional Swiss-style meal. The menu features classics like fondue, raclette, and veal sausages. Les Armures is another good choice and is a French restaurant set in a 16th-century mansion. The menu features classic favorites such as Coq au vin, Bavette, and Tarte Tatin.
TIP: If you're not quite ready to call it a night, you can enjoy a nightcap at one of Geneva's bars or clubs. See a list of the Best Bars and Clubs in Geneva.
Alternative Itinerary:
If you would rather stay in one accommodation throughout the 3-day Switzerland itinerary and still explore the cities of Geneva, Interlaken, and Grindelwald, several day tours run from Geneva to Interlaken and Grindelwald.
Geneva Day Tours
The Jungfrau and Interlaken Small Group Tour is a great day-tour substitution. This tour transports you to Europe's highest station at Jungfraujoch and walks you through the heart of a glacier. You'll get spectacular views, walk through an ice tunnel, and learn about the history of Jungfrau.
Another day trip we recommend is the Interlaken Day Trip & Visit to Harder Kulm Viewpoint. This is a great leisure tour that allows you to explore the small towns and includes a trip to the top of Harder Kulm.
Day 2. Interlaken, Switzerland
Traveling to Interlaken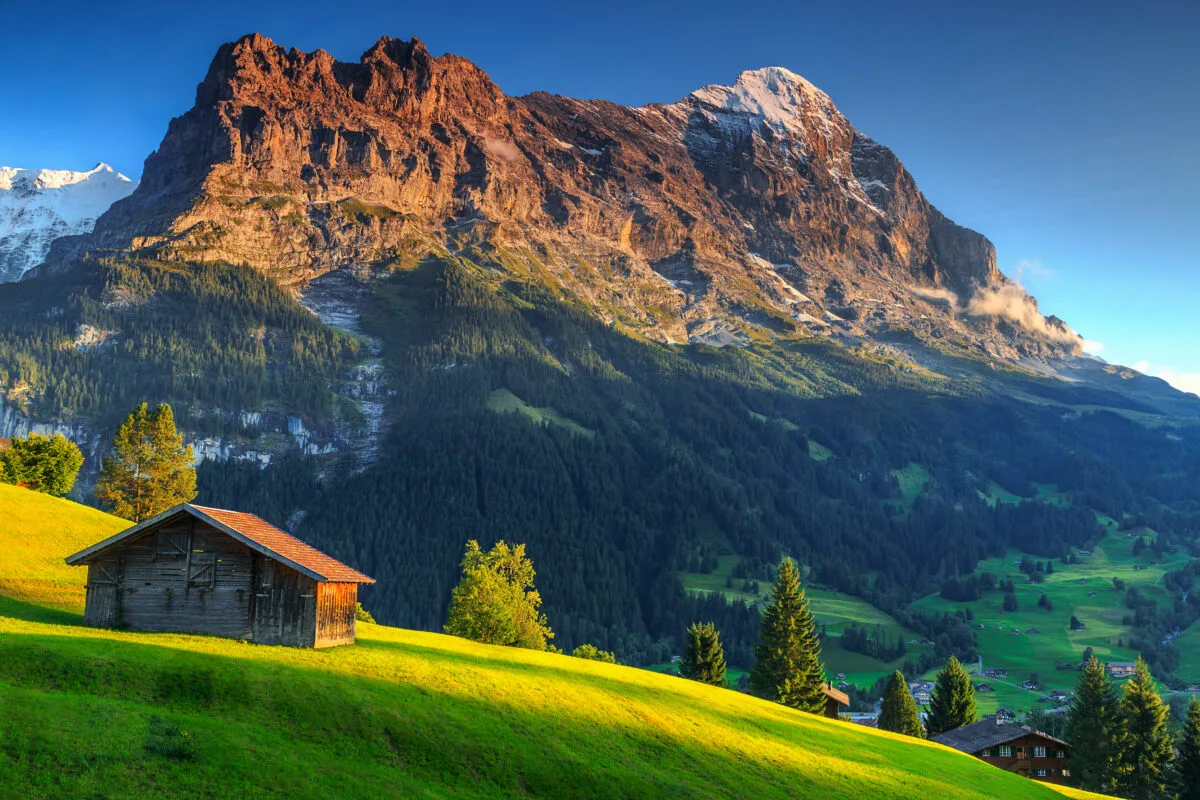 This morning, you will travel from Geneva to Interlaken, Switzerland. Interlaken is located at the foot of the Alps between Lake Thun and Lake Brienz in the Bernese Oberland region.
The distance between Grindelwald and Interlaken is 15 kilometers (9.3 miles), so you need only to choose one accommodation for both evenings as travel between the cities is easy.
Train. This is our recommendation. The ride itself is beautiful, no matter what time of year you visit. You'll pass the Jura Mountains, which runs along the border between France and Switzerland. You'll enjoy incredible views of the Alps, Lake Thun, and Lake Brienz along the way. The train ride is under 3 hours, and an opportunity to use the Swiss Travel Pass if you've purchased one.
Bus. The bus is less expensive unless you use your Swiss Travel Pass, which includes the cost, but the travel time is almost 5 hours.
Car. Hiring a car is a good alternative if you'd like more control of your timing for today and want to make a stop on your journey. The trip by car will take just over 2 hours.
Train Travel to Interlaken
The earliest train from Geneva to Interlaken leaves at 05:13 AM from Genève-Aéroport train station. It is an InterCity (IC) train, and it takes 2 hours and 45 minutes to reach Interlaken Ost train station. The ticket costs CHF 52.30 for a second-class seat and CHF 79.30 for a first-class seat, or you can use your Swiss travel pass.
On average, about 39 trains per day travel between Geneva and Interlaken. They leave approximately every 15 minutes. You can check the latest train schedules and fares on the Swiss Federal Railways website.
Where to stay in Interlaken
There are many good lodging options near the train station. Besides cost savings, another perk of the Swiss Pass Card is you can use it to drop off your luggage at any luggage storage facility in Switzerland, store your belongings securely, and begin your adventure quickly once you arrive in Interlaken.
We recommend staying the next two nights in Interlaken as Grindelwald is just 9 miles away, so an easy commute. While Grindelwald is beautiful, Interlaken has more amenities and is also the better option for visiting more towns and lakes in the region.
For Couples. For couples traveling, we love the Hotel Interlaken. The hotel is located in the heart of Interlaken and is just steps from the lake and the mountains. They have suites with fireplaces, balconies, and amenities such as a spa, fitness center, and rooftop bar with incredible views.
For Families. A good choice for families is Hotel Metropole. It is still within walking distance of the lake and town center but in a quieter part of town. It has a swimming pool, playground, and game room, making it an excellent place for families. The hotel also has a restaurant with a kids' menu.
For Budget-Travelers. Hostel Alplodge Interlaken is a good choice if you're on a budget. This hostel offers simple rooms and shared dorms but has a complimentary breakfast and terrace. It is located in the center of Interlaken, making it a convenient option for exploring the town.
Hiking Harder Kulm
One of the most popular hikes in Interlaken is Harder Kulm. It's a short hike, but parts of the trail are steep, making it challenging. The summit of Harder Kulm is 1,321 meters (4,334 feet) above sea level and has a viewing platform with 360-degree views of the Alps, including the Eiger, Mönch, and Jungfrau.
You have two options to get to the summit: a quick funicular car ride (cable car) and then a 30-minute walk to the summit, or trek the entire trail.
We recommend going all in and trekking the entire Harder Kulm hiking trail. You are in Switzerland, after all! You can reach the trailhead to start your hike with a short walk from the train station. The climb of Harder Kulm is a steep, 2-hour journey uphill and is a challenge but well worth it. Bring your water!
Harder Kulm Panorama Restaurant is located at the top of Harder Kulm and where you treat yourself to a well-earned stout and bite to eat! A special reward for doing the climb is the earned right to ring the bell at the top of the mountain to signal a successful mission.
It's a fun time as you listen to the tales of those who ventured to walk and you take in the one-of-a-kind views of Switzerland's natural beauty from the outdoor deck. Delicious food and drink choices and live folk music make it a meal to remember.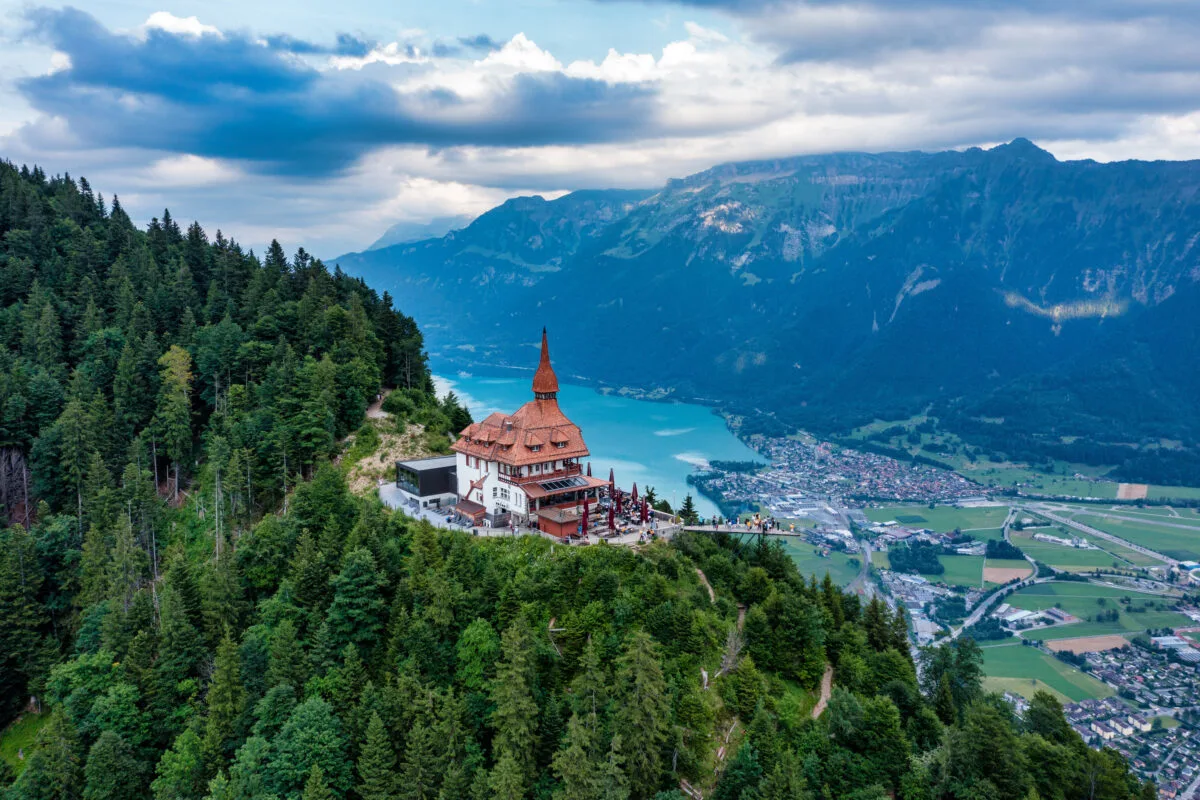 Cable Car to Harder Kulm
The much easier and more leisurely path to the top of Harden Kulm is a ride on the funicular (cable car), open from April to Late November. The views of Interlaken are spectacular while you cruise for ten minutes up the 64-degree railway to the top of Harder Kulm.
A regular ticket for the funicular costs around 34 CHF and is half price for Swiss Pass holders and Swiss Half Fare Card holders.
After a good meal at the Panorama Restaurant, taking in the scenery and ample recovery time, it's time to head back down. You can take the Harder Kulm railway back down the mountain. Once back, you have two interchangeable options.
You can take some time to explore the town of Interlaken or travel to Trummelbach Falls. This itinerary allows for both.
Visit Trummelbach Falls
Trummelbach Falls is a true natural wonder. The falls are a series of 16 waterfalls in a row that spill down the mountainside and are inside another mountain. The water from the falls comes from Trummelbach Glacier and is the only underground waterfall you can visit in Europe.
Entrance to the falls costs CHF 14.00 (USD 15.94) for adults and CHF 6.00 (USD 6.83) for children. Children 4 and under are not allowed entrance to the falls.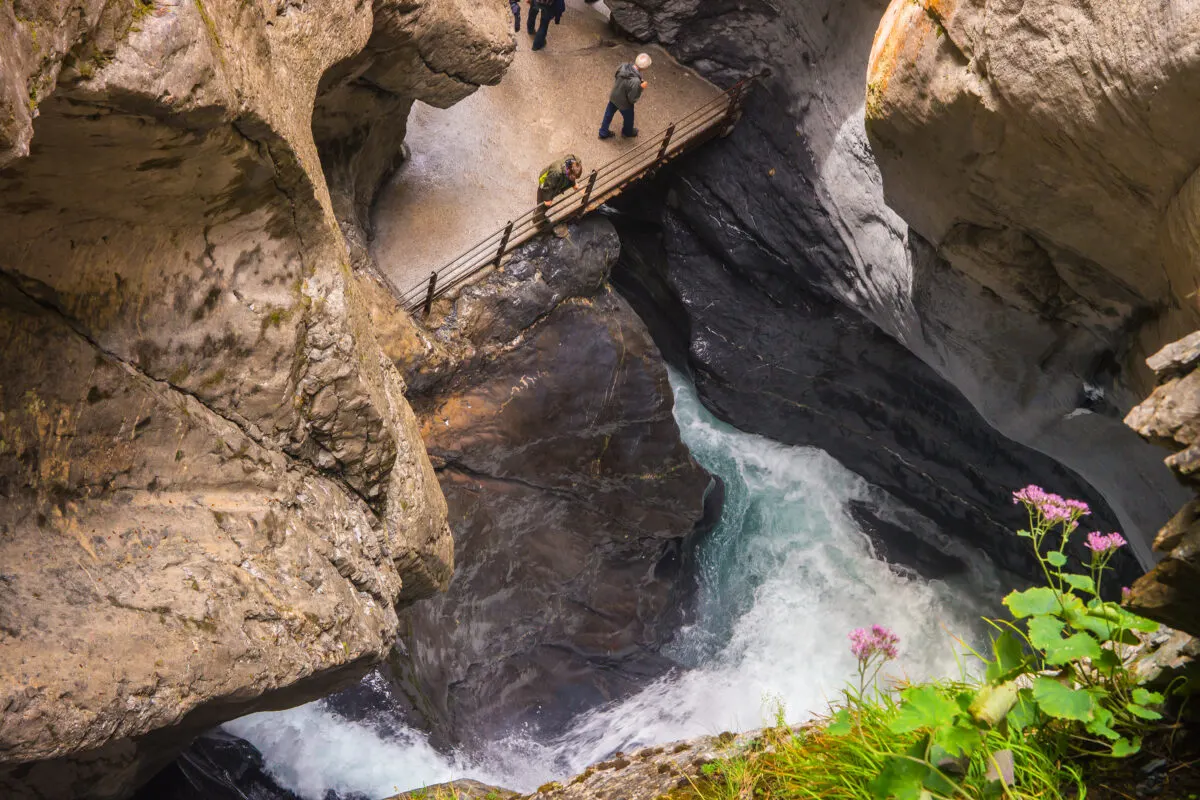 Traveling to Trummelbach Falls
To get to Lauterbrunnen Valley, you will take the train from Interlaken Ost train station to Stechelberg. The train departs every 30 minutes, and the journey takes about 15 minutes. The cost of the train from Interlaken Ost train station to Stechelberg and the Trummelbach Falls funicular depends on the type of ticket you purchase. You can use your Swiss Travel Pass. Book your tickets ahead of time online.
Regular one-way ticket: CHF 15.60
Youth (6-16 years old) one-way ticket: CHF 9.80
Child (0-5 years old) one-way ticket: Free
Swiss Travel Pass: Free
TIP: Trummelbach Falls are open from April to October, and the best time of day to visit is the morning or early afternoon when the crowds are smaller. An hour and a half is a reasonable amount of time to plan for. Wear good walking shoes and bring a camera.
Children under four years old are not allowed * Wear appropriate footwear * Sandles and flip-flops are not allowed.
Alternative Interlaken Itinerary:
If you opted to head to Trummelbach Falls for your early afternoon activity, now is the time to head back and explore the town of Interlaken, and depending on the time of year, go for a swim in Lake Thun or Lake Brienz!
Shopping in Interlaken
Interlaken has a wide variety of shops to explore, and this is a great time to grab souvenirs, some legendary Swiss chocolate and take in the local scene. The main shopping street in Interlaken is Höheweg.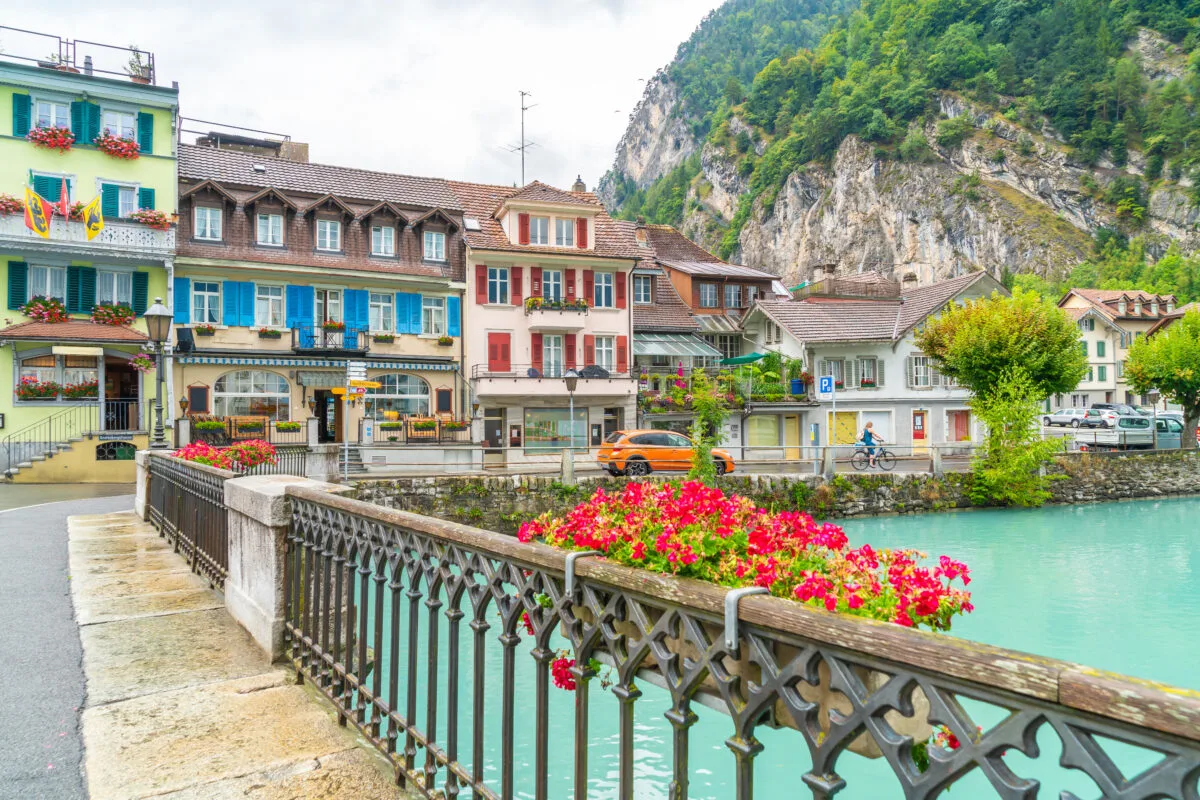 The shops at Interlaken offer anything you can imagine, from stores that sell only Swiss Army knives or handmade cuckoo clocks to traditional Swiss clothing shops and shops that exclusively sell high-end watches and jewelry. You will not go home empty-handed!
Boat cruise on Lake Brienz
After a full day of adventure and exploration in Interlaken, a boat cruise on Lake Brienz is the perfect way to wind down.
A small group boat tour gives you enough time to capture more of Switzerland's beautiful landscapes and gets you back in time to enjoy a nice dinner.
Another option is purchasing a Boat Day Pass. This gives boat access to Lake Brienz and Lake Thurn for the entire day. It's a great bargain if you think you'll be doing more exploring.
TIP: The boat cruises seem to get booked months in advance, so we suggest getting your tickets as soon as possible. Many are refundable if canceled within 24 hours of the cruise time, so book early to save your spot.
Dining in Interlaken
Interlaken has excellent choices for good local fare food. Here are some of our favorites.
Laterne. Laterne is a local favorite known for its creative dishes and offers a seasonal menu made with fresh, local ingredients. The prices are reasonable, and it's located in a quiet neighborhood, away from the hustle and bustle of the city center. You can try traditional Swiss dishes like Älplermagronen, Bernerplatte, and Zürcher Geschnetzeltes here.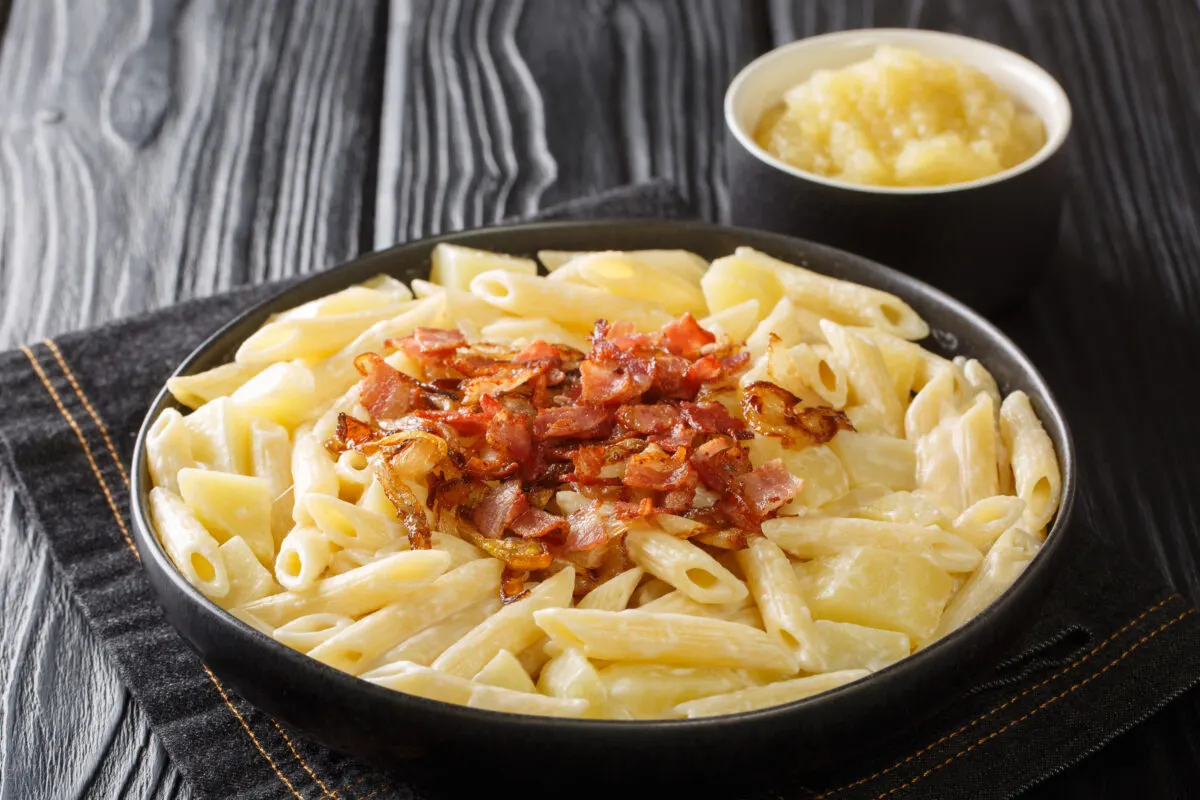 Husi Bierhaus in the heart of Interlaken. Husi Bierhaus is a traditional Swiss restaurant where you can enjoy favorites like fondue, sausages, and raclette. It's a great place to grab a cold beer, and if you are visiting on the weekend, you'll be entertained by the onsite live music.
Ristorante Pizzeria Arcobaleno. Ristorante Pizzeria Arcobaleno is an Italian restaurant serving delicious pizzas, pasta, and other Italian dishes. The restaurant has a large outdoor patio, perfect for families with children or larger groups. The menu includes several kid-friendly dishes, including chicken nuggets and spaghetti with meatballs.
Day 3. Grindelwald, Switzerland
The fastest way to travel between Interlaken and Grindelwald is by train, which takes about 34 minutes. There is also a bus service that runs between Grindelwald and Interlaken, which takes about 45 minutes. If you drive, it will take about 28 minutes to get from Grindelwald to Interlaken.
The First Cliff Walk
The First Cliff Walk is something you must experience in Grindelwald. The cliff walk is a winding metal walkway, 300 meters long, made up of a single-rope hanging bridge that winds around First Mountain and ends in a viewing platform (photo op!) hanging over the mountain's edge. This is where you get the most stunning views of the mountains, glaciers, and valleys. It is spectacular.
There is no entrance fee to walk the Cliff Walk, but you will need to pay for the gondola ride up to First Mountain. You can choose to take the gondola the entire way or only half if you wish to take your time and get some hiking in.
They also have an excellent little restaurant and shop on the mountain. It's a great place to get a bite and grab some last-minute souvenirs before you head back down.
The Descent from First Mountain
Your trip back down First Mountain is another experience! They've made it an adventure of its own with several options to take in the incredible views on your descent. Note that you have to decide your travel down when you purchase your Gondola ticket up the mountain. You can opt to take the gondola back down, but you should consider the other thrilling options.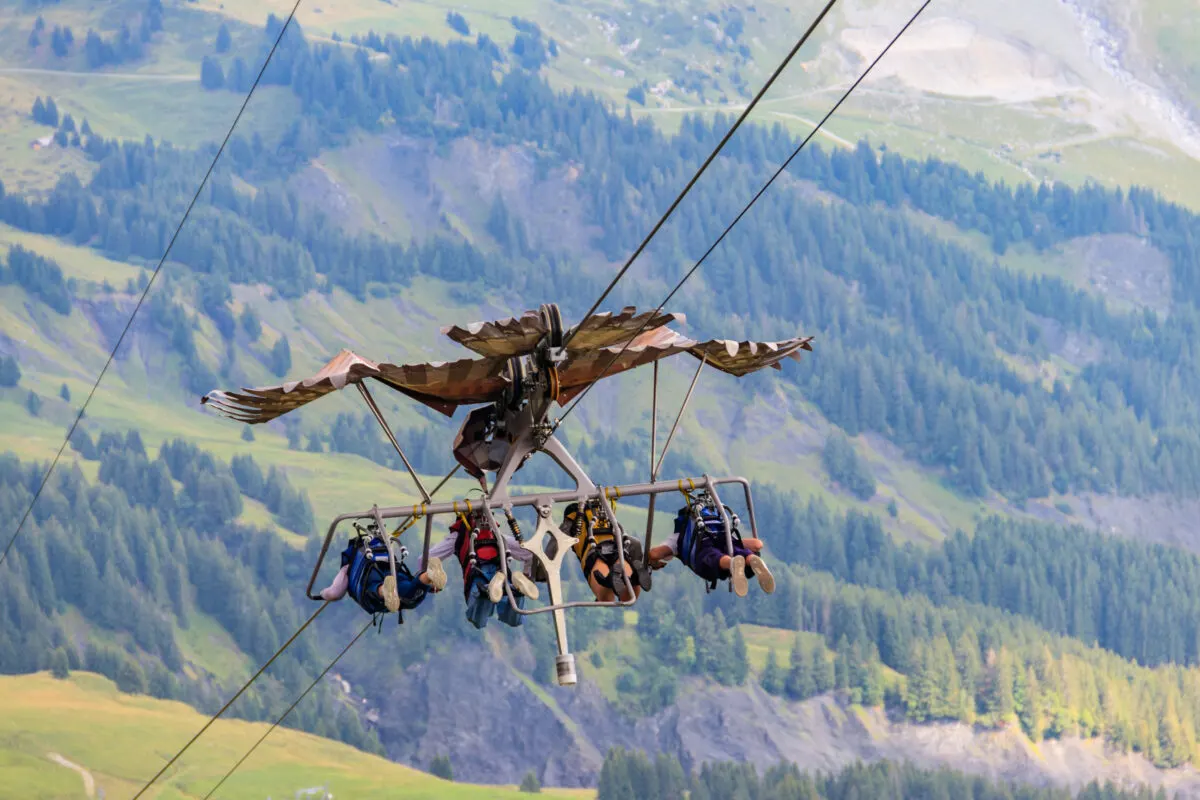 First Glider. If you choose to descend the mountain with the First Glider, they strap you in what looks like a giant bird of prey, belly down, and you coast down the mountain face first.
First Flyer. This is like a zipline option for descending.
Mountain Carts. We believed this to be a little more intimidating than the First Glider as the mountain is steep and curvy.
Trotti Bikes. These are like scooters and go fast as you wind down the mountain at a descent. Our timing worked when we happened to go down when the locals were bringing their cows in for the evening, so we had some up-and-close encounters!
TIP: Get your tickets early, as they only sell limited options each way down the mountain. We wanted to take the First Glider down, but it was sold out, so we opted for the Trotti Bikes (scooter), and it was a blast! I think we would choose the Trotti bikes again.
Paragliding Experience
Paragliding is one of the best ways to take in Switzerland's beauty and could be the once-in-a-lifetime experience you've been looking for. The Bernese Oberland region of Switzerland is home to some of the best paragliding sites in the world.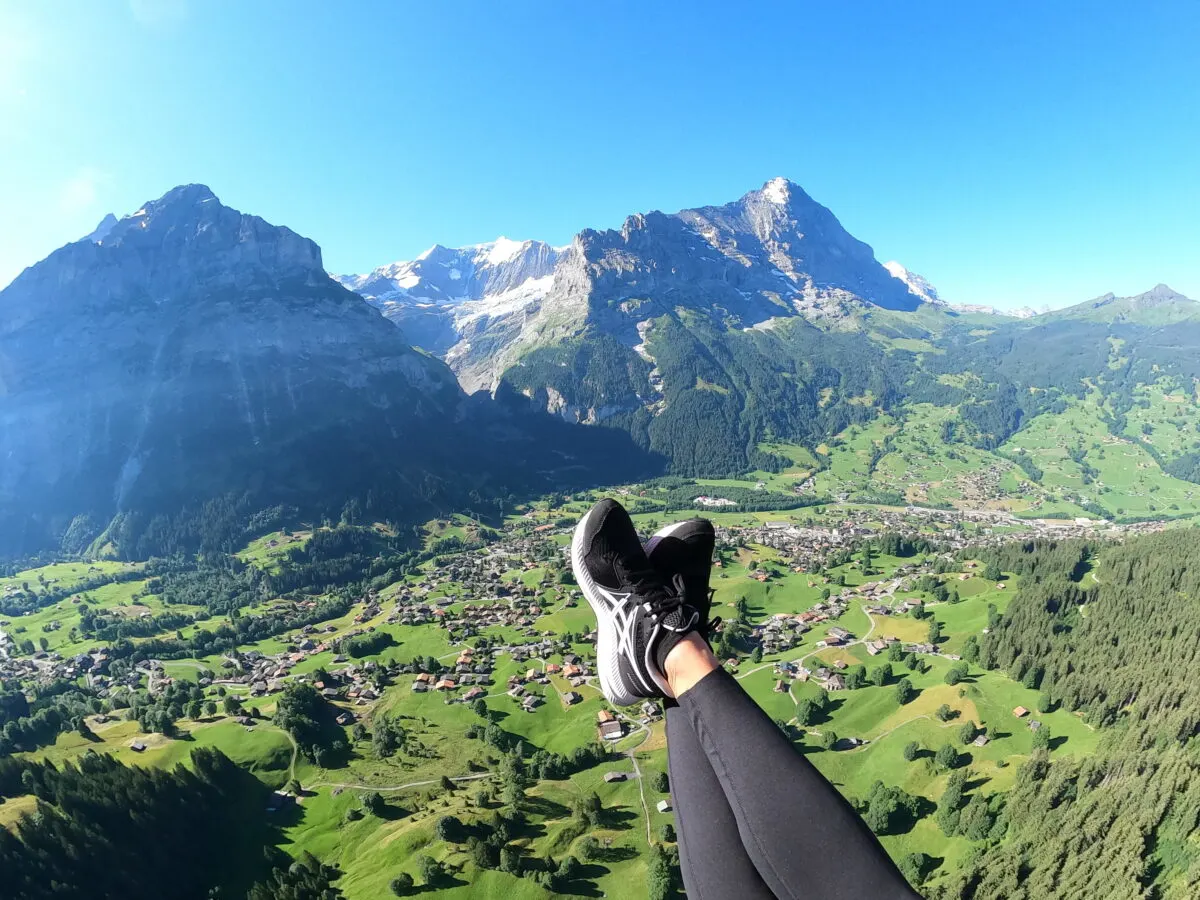 You need no prior experience paragliding because this is done in tandem with an experienced guide. The experience itself is a total of two hours, with the tandem flight lasting about 30 minutes, taking you up to 3,000 meters (10,000 feet) above sea level.
During your flight, you'll see the magical peaks of the Eiger, Mönch, and Jungfrau mountains and the Lauterbrunnen Valley. If you are looking for an unforgettable adventure, you won't find a more beautiful place to experience paragliding. We recommend Tandem Paragliding Experience. The guides are incredible, and they offer pickup from your hotel.
Cost: Tandem paragliding flights in Grindelwald typically cost between USD 215/pp and USD 275/pp.
Season: Paragliding is possible in Grindelwald from spring to autumn. The best time to go is during the summer months when the weather is warm and sunny.
Safety: Paragliding is a safe activity, but it is essential to choose a reputable company with experienced pilots.
Canyoning Experience
Canyoning is a thrilling adventure that intertwines rappelling down mountains, hiking, swimming, and jumping off cliffs (all with well-trained and experienced guides, of course). It's an incredible way to experience the Swiss Alps and is not for the faint of heart.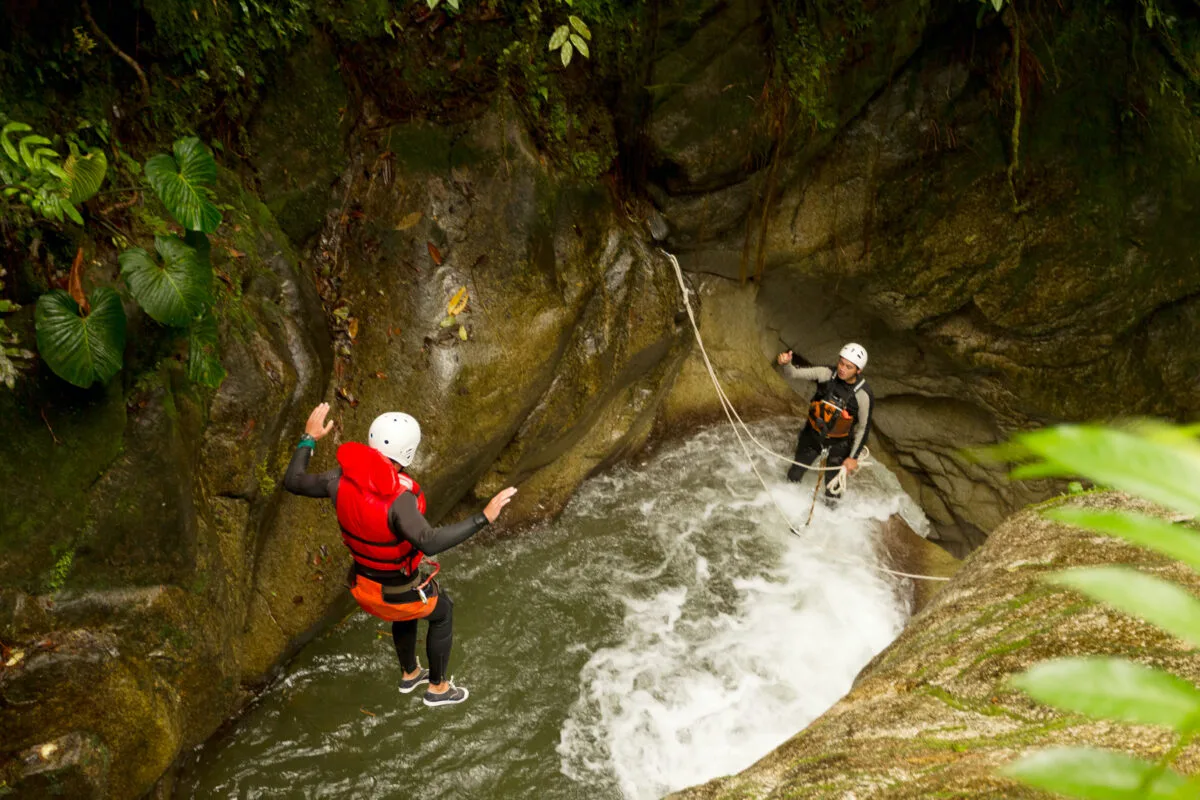 A typical canyoning tour lasts for about 3 hours, and it takes you through a series of waterfalls, gorges, and swimming holes. Our guides were terrific. We highly recommend the Local Canyoning Trip.
TIP: Some guide companies will pick you up from your hotel at no additional cost and transport you to and from the starting location, so be sure to ask.
Cost: Canyoning tours in Grindelwald typically cost between CHF 150 and CHF 250.
Season: Canyoning is possible in Grindelwald from spring to autumn. The best time to go is during the summer months when the weather is warm and sunny.
Safety: Canyoning is a safe activity, but it is essential to choose a reputable company with experienced guides.
Dining in Grindelwald
After a monumental day of incredible adventures, we have a few local dining favorites worth checking out.
Restaurant Belvedere. For a fine dining experience, Restaurant Belvedere will awe you with stunning views of the surrounding mountains and delicious dishes made with fresh local ingredients, such as the seared scallops with black truffle risotto. Fun fact: The restaurant is on the top floor of the Hotel Belvedere, built in 1893.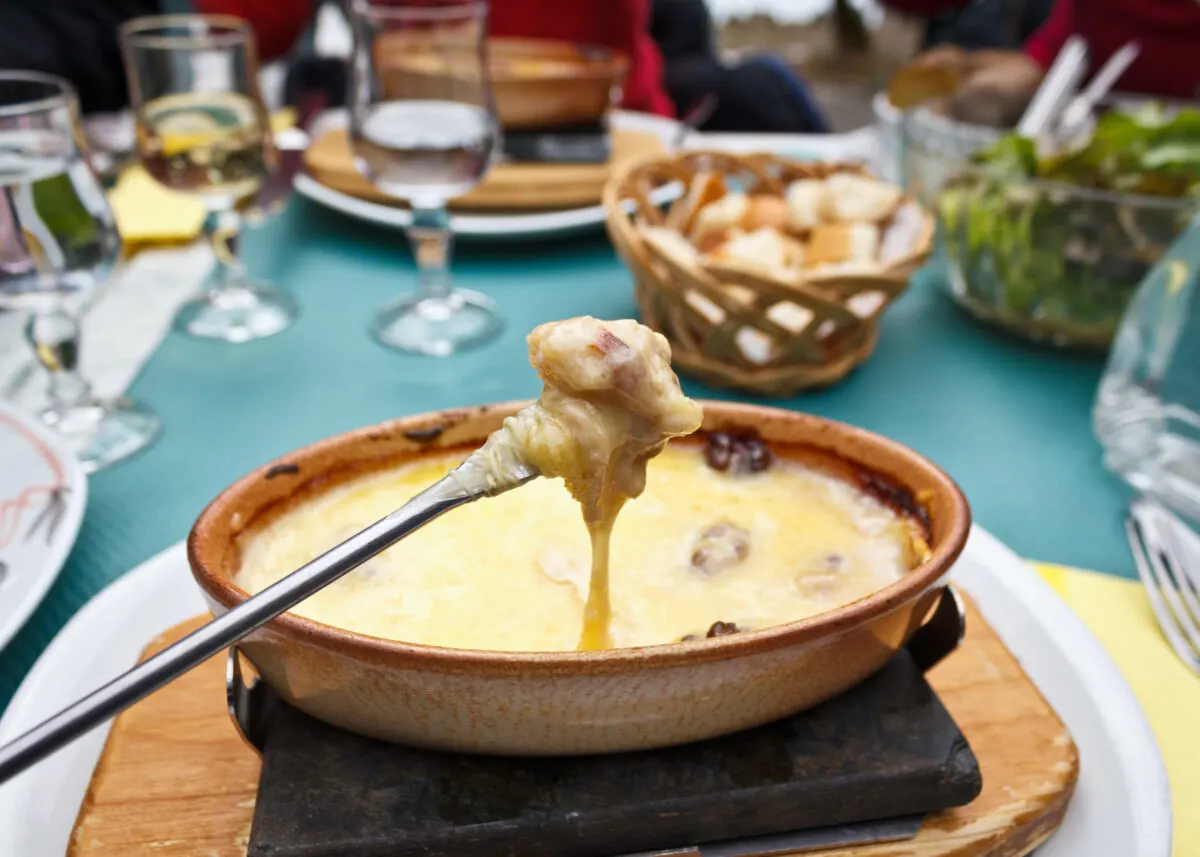 Restaurant Föhrenstube + Derbystube. For a casual and cozy atmosphere, Restaurant Föhrenstube + Derbystube is a great place to try traditional Swiss dishes. Fun fact: The restaurant is located inside the Derby Hotel, which was built in 1863.
Restaurant Alte Post. For a piece of history and a beautiful meal, Restaurant Alte Post is a family-owned restaurant that has been serving guests for over 100 years. You'll have your choice of classic Swiss dishes and a more modern fare selection. Fun fact: The restaurant is located in a traditional Swiss chalet.
Conclusion
There are endless possibilities for things to see and do in Switzerland, and you could easily spend a week or more exploring this beautiful country. This 3-Day Ultimate Switzerland Itinerary will give you a taste of the best that Switzerland has to offer. With the activities we outlined, the best time to visit Switzerland will be between April-May and September-October. The weather is still warm and sunny, but the crowds are smaller.
If you're looking for a shorter stay, we have a 2-day Switzerland Itinerary where we take you to Zurich and Lucerne for some unforgettable experiences!
TIP: Be sure to plan and book your tours ahead of arrival. Consider the Swiss Travel Pass. Depending on the time of year, if you plan on hiking or skiing, be sure to pack accordingly. It's always good to have a jacket, even in the summer months, and comfortable walking shoes. The weather in Switzerland can change quickly, so be prepared.
Are you looking for more to do in Switzerland? We have 6 Breathtaking Places to Visit in the Swiss Alps!
Ich hoffe, du hast viel Spaß in der Schweiz! "Enjoy your adventures in Switzerland!"