With so much spectacular scenery, it makes sense that there are some incredible hiking trails on the Amalfi Coast.
While there are plenty of beautiful towns to visit on the Amalfi Coast, hiking the Amalfi lets you explore the area's rich culture and natural diversity.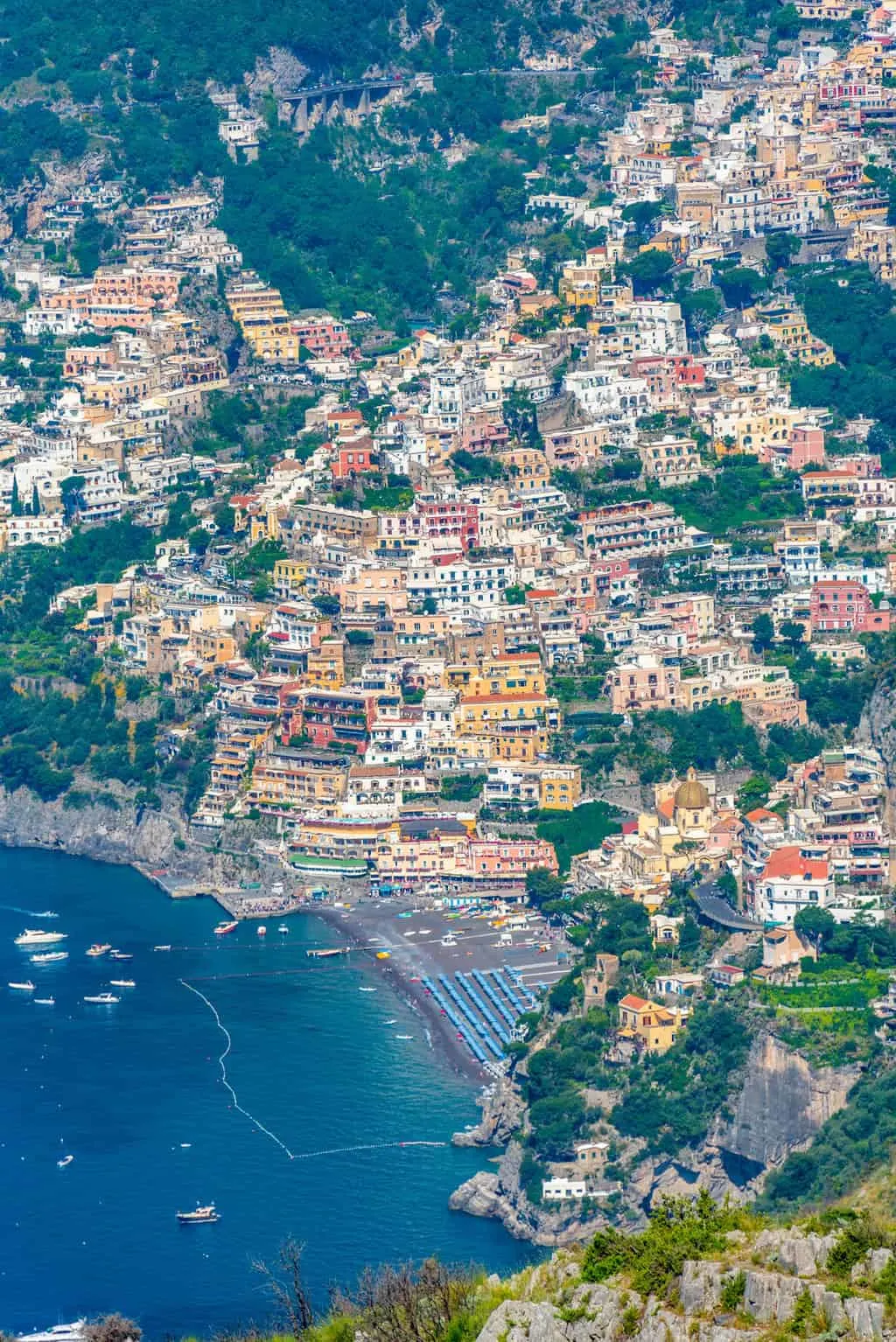 Hiking takes the number two spot on the U.S. News' list of things to do on the Amalfi Coast right after visiting one of the most romantic towns in Italy, Positano.
The trick is knowing which Amalfi hiking trail is for you – the hikes vary dramatically in distance, ranging from easy walks to challenging multi-day hikes.
To help you plan your ultimate Amalfi Coast hike, we've rounded up 10 of the most beautiful trails for hiking in the area, covering their difficulty levels and distances.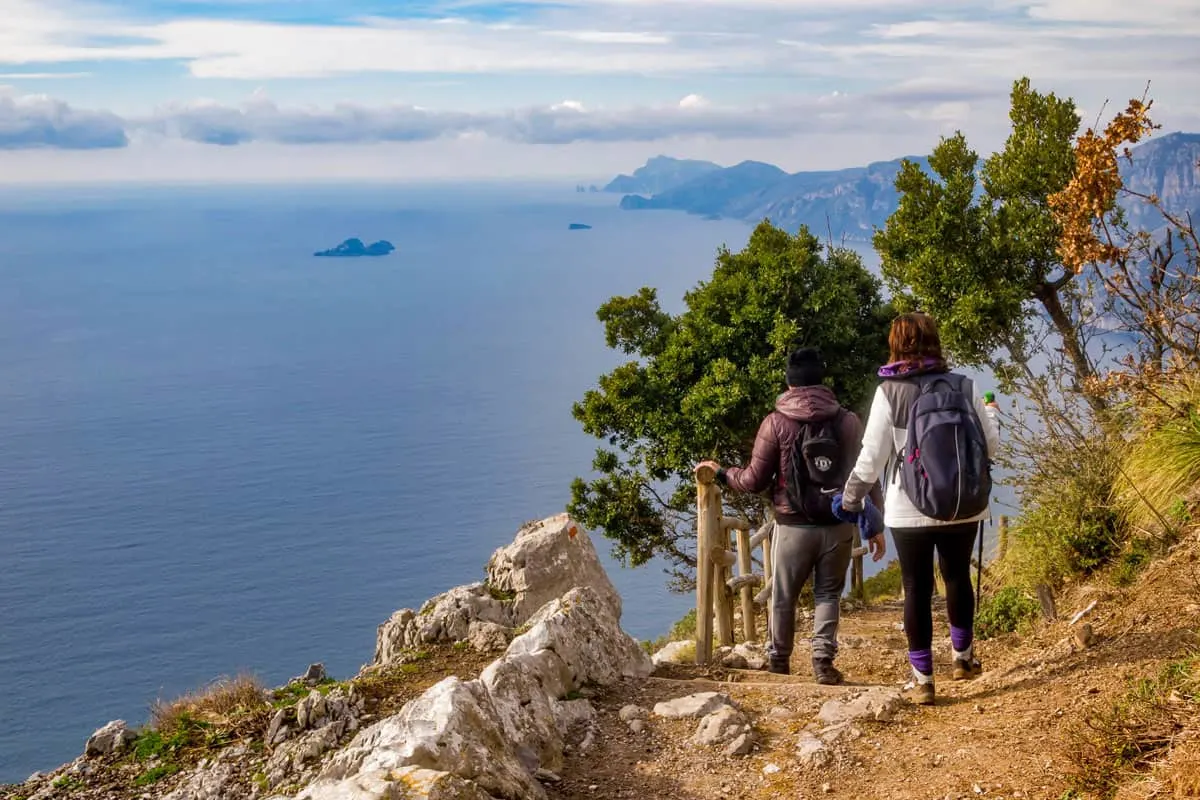 We also share information about alternative routes where longer or shorter hikes are available on any of the routes.
If you want to visit the Amalfi Coast on a day trip, we have all the information on how to visit on a day trip from Naples here. You'll also find information on how to get from Sorrento to the Amalfi Coast.
10 Scenic Hiking Trails on the Amalfi Coast
The Path of Gods hike is the most popular Amalfi hike with tourists, but you can still find easier, shorter, and less crowded options without compromising on the dazzling Amalfi views.
There are also a few more demanding trails at the end of the list for serious hikers if you're up for a challenging hike. We even have a multiple-day hike.
Guided Amalfi Hikes
If you prefer to take a guided hike on the Amalfi Coast, you can find a wide assortment of guided hikes here to suit every interest. Most hikes include transfers, trekking poles if required, and optional add-ons such as lunch.
Here are our top picks for hikes on the Amalfi Coast sorted by distance:
Sentiero dei Limoni (Path of Lemons)
Distance: 3.9 km
Difficulty: Easy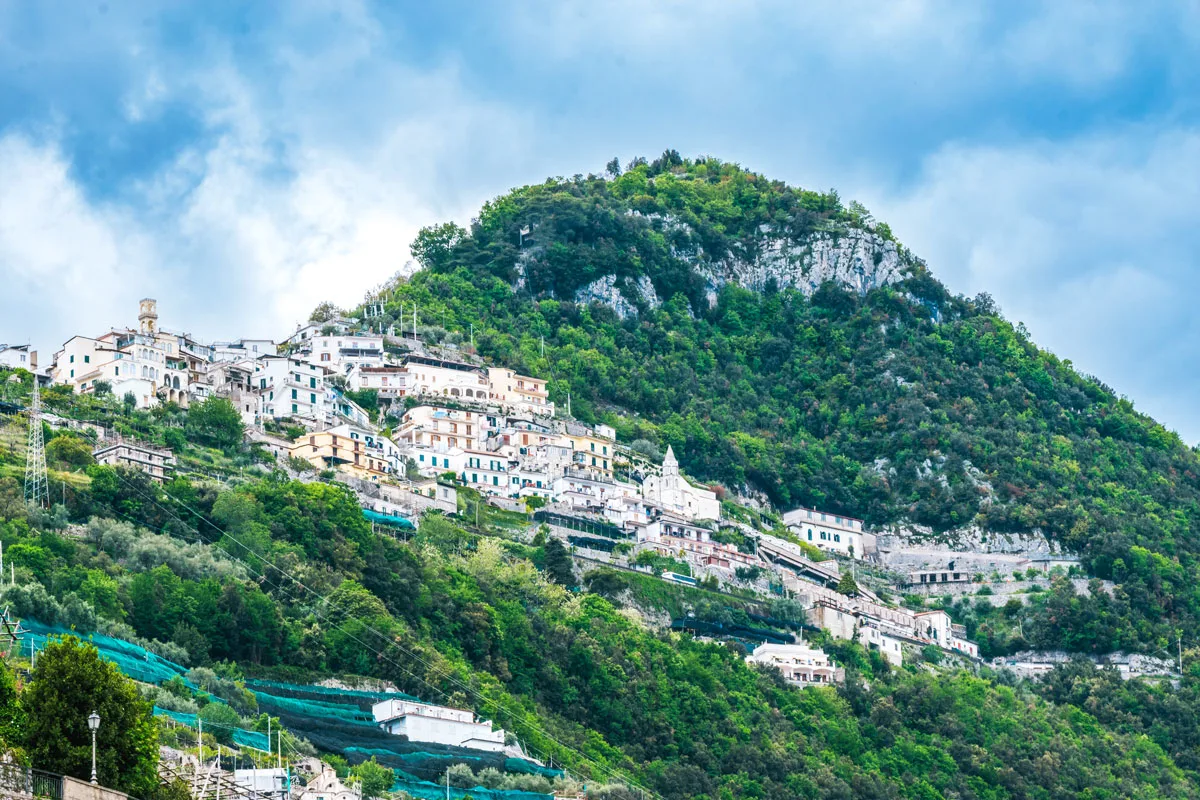 The out-and-back Path of Lemons trail is a lovely hike and one of the most popular options on the Amalfi Coast. This short hike connects the sister cities of Minori and Maiori through the coast's iconic lemon groves.
It's a perfect choice if you want something beginner-friendly and don't mind a bit of sun—the route isn't shaded. Keep in mind that there are a few steep stairs to climb along the way, but the rest of the road is easy.
On the plus side, you might find a vendor and stop for a glass of the Amalfi-famous lemonade.
Termini–Punta Campanella
Distance: 4 km
Difficult: Moderate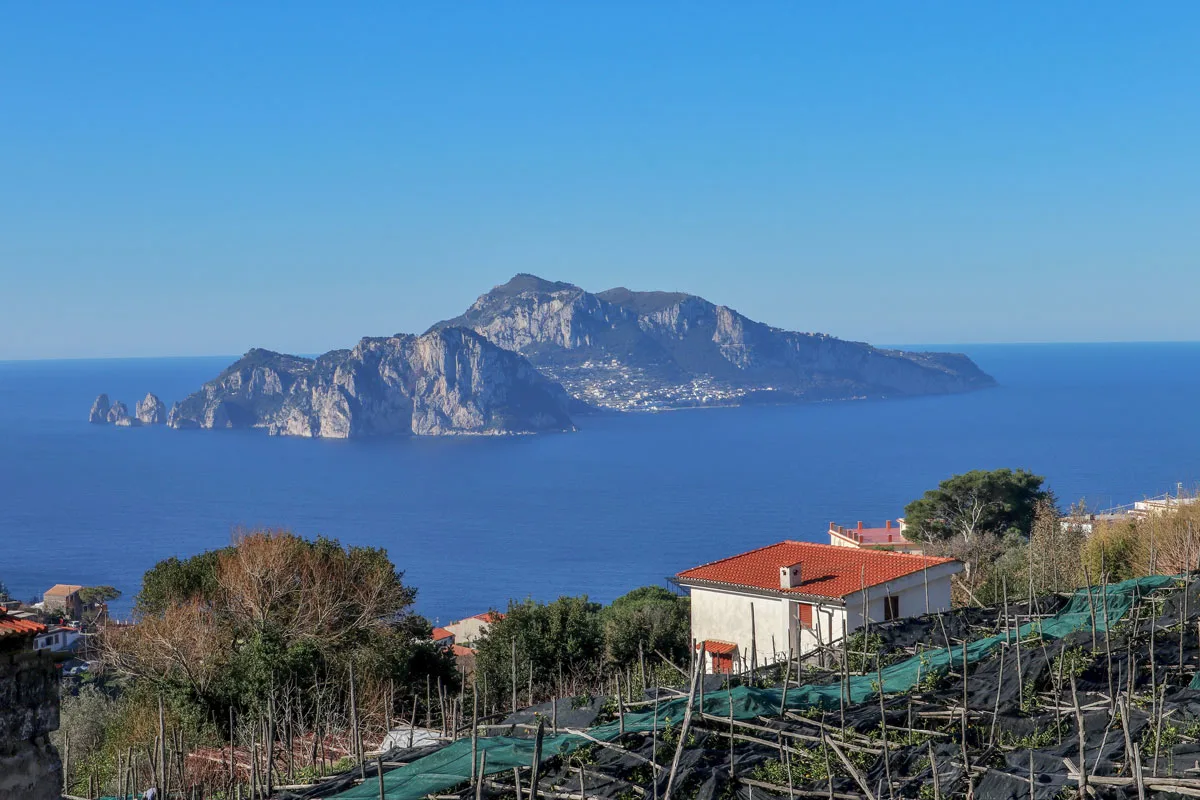 Starting from Termini (near Massa Lubrense), this one way loop hike will take you to Monte San Costanzo.
The vegetation-riddled paths mean you'll probably need trekking shoes, but it's worth it. Monte San Costanzo is the highest hill in the area, with a breathtaking view of Massa Lubrense and the Gulf of Salerno.
If you want a longer version of the hike, do the full Athena Trail, which is 7–8 km long. There's a template dedicated to Athena-Minerva on the trail, hence the name.
Ravello–Amalfi
Distance: 4.7 km
Difficulty: Easy
It's possible to take the 5110 SITA bus from Ravello to Amalfi, but why not just walk there instead?
This out-and-back trail takes over two hours and passes through the tiny coastal town of Atrani—a lovely place to stop for lunch.
This trail has many stairs, but a large portion of the route trail is downhill. We'd call this a fairly easy trail, but it can be more challenging on the way back. People like me, with dodgy knees, may consider hiking poles.
Don't forget to take advantage of the freshwater fountains along the way for a drink, especially in summer.
La Torre dello Ziro (Tower of Ziro)
Distance: 4–5 km
Difficulty: Easy to Moderate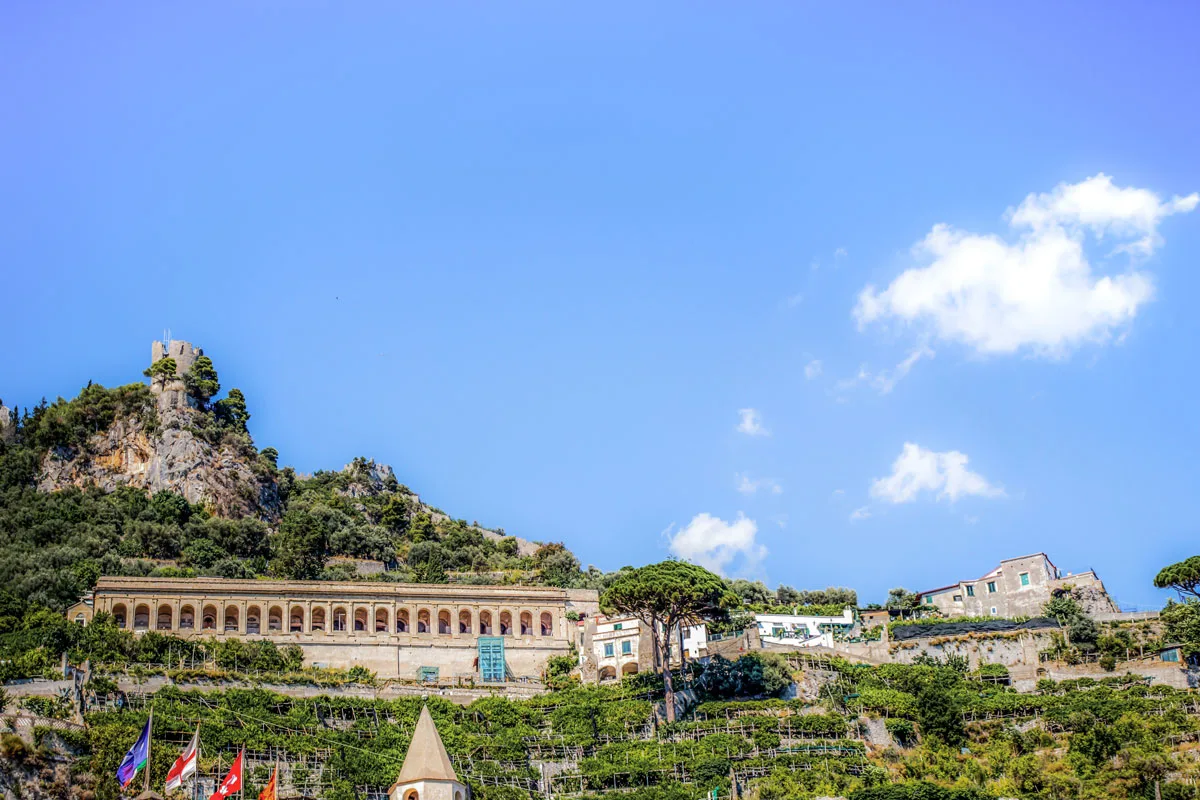 La Torre dello Ziro is an easy but long walk from Pontone to the seaside town of Atrani.
As the name implies, the highlight of this hike is spotting the Tower of Ziro, a 15th-century outpost with a rather dark story—it's even rumored to be haunted.
The tower isn't the only attraction along the way. It's also a very scenic route. At the ancient ruins, you'll also get panoramic views of Amalfi and Atrani.
If you want something shorter, consider taking the alternative route directly from Pontone to the tower without going through Atrani.
In this case, the entire hike will only be 1.1 km.
Sentiero degli Dei (Path of the Gods)
Distance: 5–7 km
Difficulty: Moderate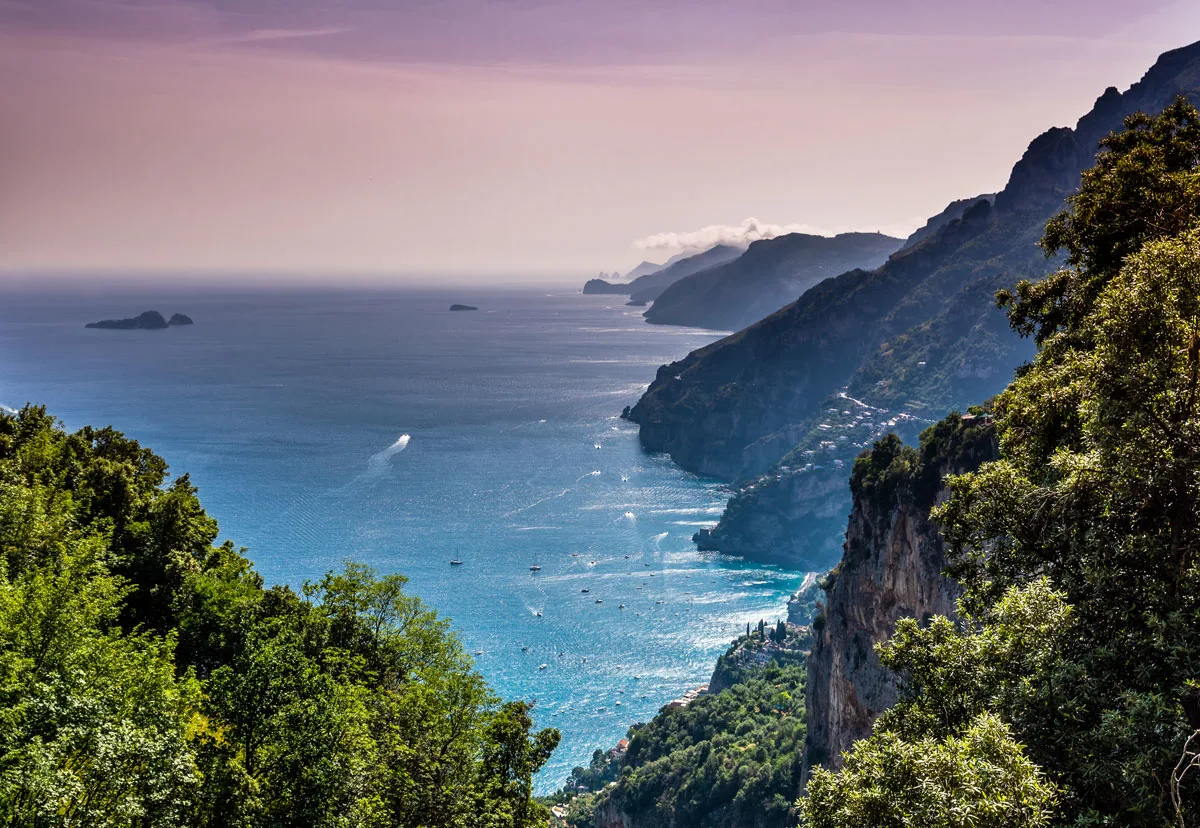 Sentiero degli Dei is, hands down, one of the most popular hiking trails on the Amalfi Coast, and it's for a good reason.
The Path of the Gods trail has it all. From the stunning sea views to the thrilling (but admittedly leg-shaking) challenge of walking down nearly 1,800 steps.
The official trail goes from the Agerola region (Bomerano's main square) to the hamlet of Nocelle (a quiet little village above Positano), but there are a ton of variations for the Path of the Gods hike.
If it's your first time, we'd recommend sticking to the official route, then taking the famous stairs down to Positano once you're at Nocelle.
You can even opt for a private Sentiero degli Dei tour if you prefer to hike with a guide.
Whether on a guided tour or solo, wear sturdy hiking shoes because the rocky path can be slippery when it rains.
Path of Gods Guided Hiking Tours
Valle delle Ferriere e dei Mulini
Distance: 5 km
Difficulty: Moderate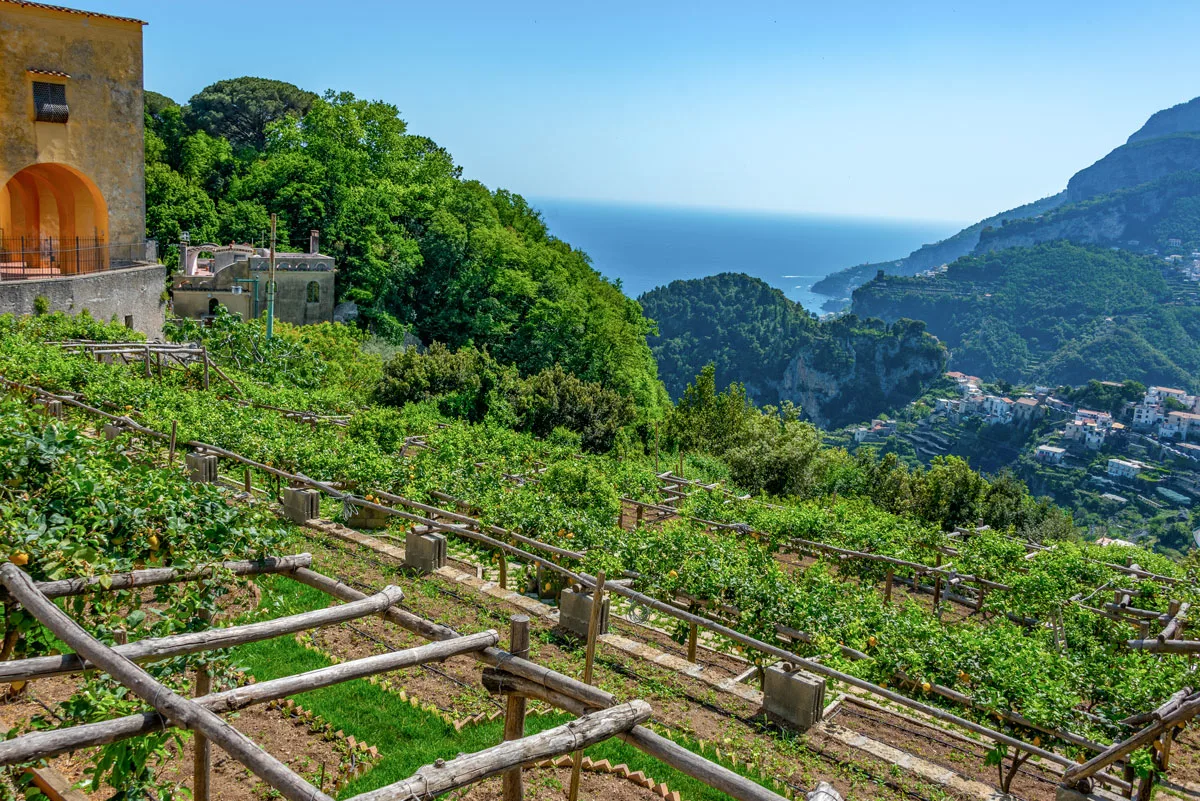 You can finish this one way hike near Amalfi town through Via Paradiso in a couple of hours. Although a landslide affected the area, working your way across is still possible.
The highlight of the trip is the spectacular view of Amalfi from Potone. You'll also get to see waterfalls around the Valle delle Ferrier.
On the way back, stop at San Giovanni Restaurant for a well-deserved Mediterranean meal.
Baia di Ieranto–Spiaggia di Capitiello
Distance: 5.8 km
Difficulty: Moderate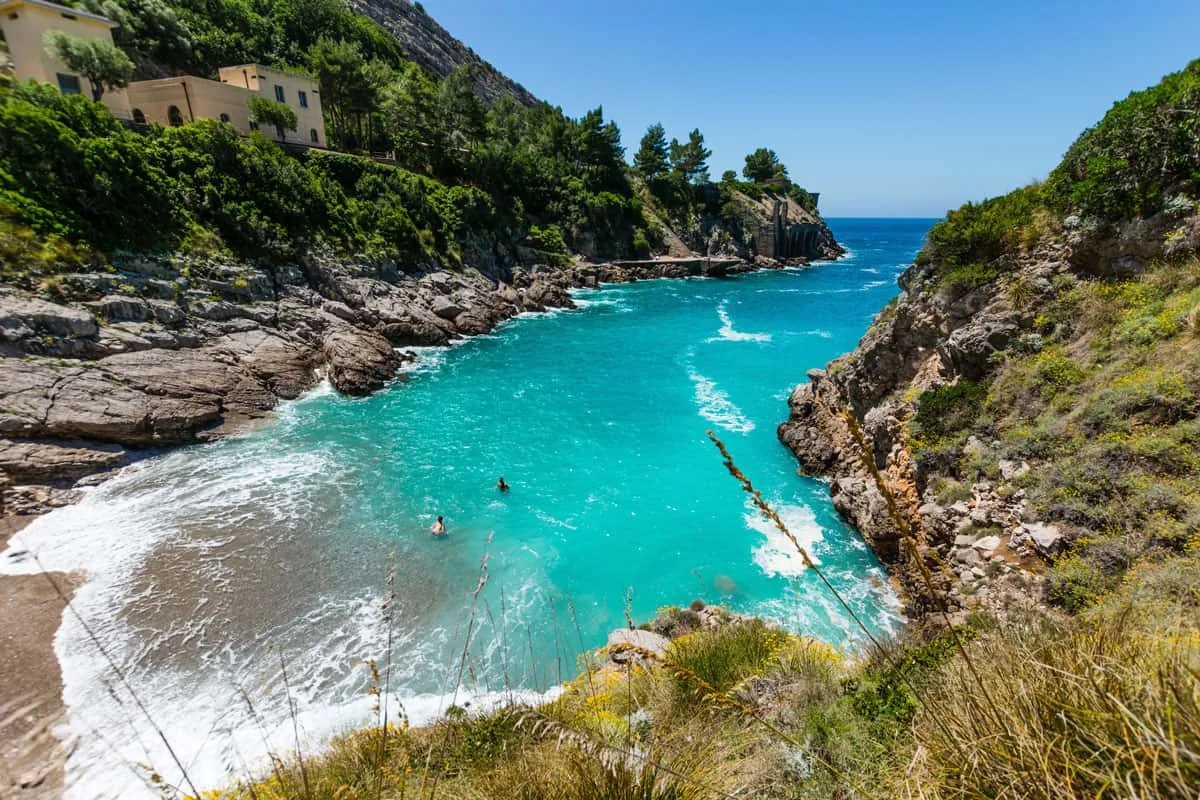 The Athena Path isn't the only option near Massa Lubrense; you also have this off-road rocky loop hike.
We recommend adding a bathing suit and a beach towel to your hiking packing list for this trail.
You'll start from Nerano and make your way to Capitiello Beach. The trip isn't done yet, but that's arguably the best part of the hike. The catch with this hike is that you'll want to allow some time to get the full experience.
The water is so tempting at Capitiello Beach that you'll want a quick dip – a welcome summer reprieve. Even if you're not in the mood to swim, you can sit back and enjoy views of beautiful Capri Island from the beach.
After enjoying Capitiello, head back on the trail to visit Torre di Montalto. It's quite a spectacular medieval watchtower.
We think the watchtower is well worth it, but an alternative 4.7-km scenic route that skips the tower for those in a rush to get back to Nerano.
Santa Maria del Castello
Distance: 7.1 km
Difficulty: Moderate
Santa Maria del Castello is around 670 m above sea level, a beautiful little hamlet that takes you away from the hectic vibe of the popular coastal Amalfi Coast towns. In short: it's a perfect little escape.
You'll need to follow a partially paved out-and-back trail uphill from the Piazza dei Mulini in Postino to get there.
If you're looking for a shorter hike to Santa Maria del Castello, consider the "Le Tese" di Positano 333 path instead.
Circuit of Tre Calli
Distance: 9–10 km
Difficulty: Moderate to Hard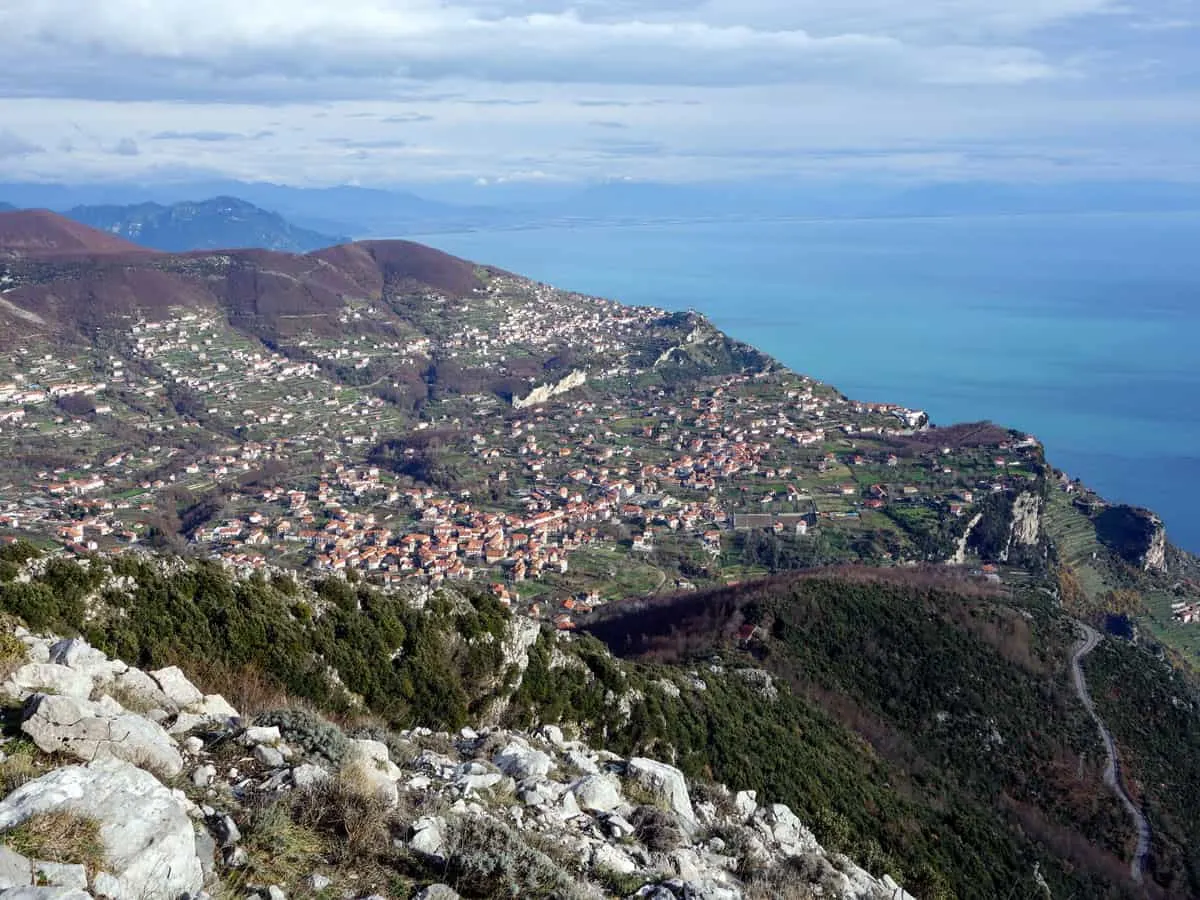 Much like the Path of the Gods hike, the Circuit of Tre Calli begins at Bomerano's central square, but this one takes you 1,122 m above sea level to Mount Tre Calli.
As you're making your way up, you'll find a panoramic spot perfect for taking pictures of the Amalfi Coast, but you won't have much time to waste.
The trail is long, and you'll want to cross the mountain to head to Capo Muro to see the famous "fungus" rock.
Those who prefer shorter hikes can hit the alternative 4.8-km loop. Even then, it's still a two-hour trip.
Alternatively, you can try CAI's path 329c from Bomerano to Capo Muro without crossing the Tri Calli chain. It's only 3.4 km.
Alta Via dei Monti Lattari (Upper Trail of the Chain of Monti Lattari)
Distance: 70+ km
Difficulty: Hard
If you're really up for a challenge, the Monri Lattari might be the Amalfi hike for you.
The trail is extremely long and physically demanding but offers an unmatchable hiking experience. You'll get to explore the Amalfi Coast all the way from the Corpo di Cava district to Termini.
To give you an idea of how long the route is, the CAI 300 path is chopped into two parts. The first route is 24.4 km long, while the second route is 47 km.
You won't cover all this distance in vain, though. There's plenty to see on the route, including the Sanctuary of Avvocata, Santa Maria del Castello, Punta Campanella, and many other hot spots.
Tips for the Alta Via dei Monti Lattari Hike
The itinerary is flexible. You can always adjust the route to include other historic landmarks you want to see. For instance, a slightly different trail that doesn't go through Avvocata is 24–25 hours of hiking.
You don't have to do it solo. Opt for a 5-day guided trekking tour if the whole thing feels too intimidating to tackle alone.
Hiking Tour Recommendation
5-Day Amalfi Coast Hike from Cava to Punta Campanella
Hike the entire Amalfi Coast in five days with an experienced guide. Sleep under the stars in Avvocata and stop for a swim in the Bay of Leranto. These are some of the highlights of the five days that will take you through 90 km of the stunning Amalfi Coast. Your guide will help you arrange all other accommodations and supplies along the route.
Final Thoughts
No matter where you are on the Amalfi Coast and your hiking experience, you can find a trail for you nearby.
That said, many of the popular ones are around the towns of Amalfi and Positano. So, remember this when you're picking a base for your trip.