Whether you are a passionate foodie or just looking for an interesting way to explore Rome, we've got you covered when it comes to the best Roman food tours.
Food tours are one of our favorite tours in any destination. Food helps you connect with the destination, its culture, and history in a way few other experiences can.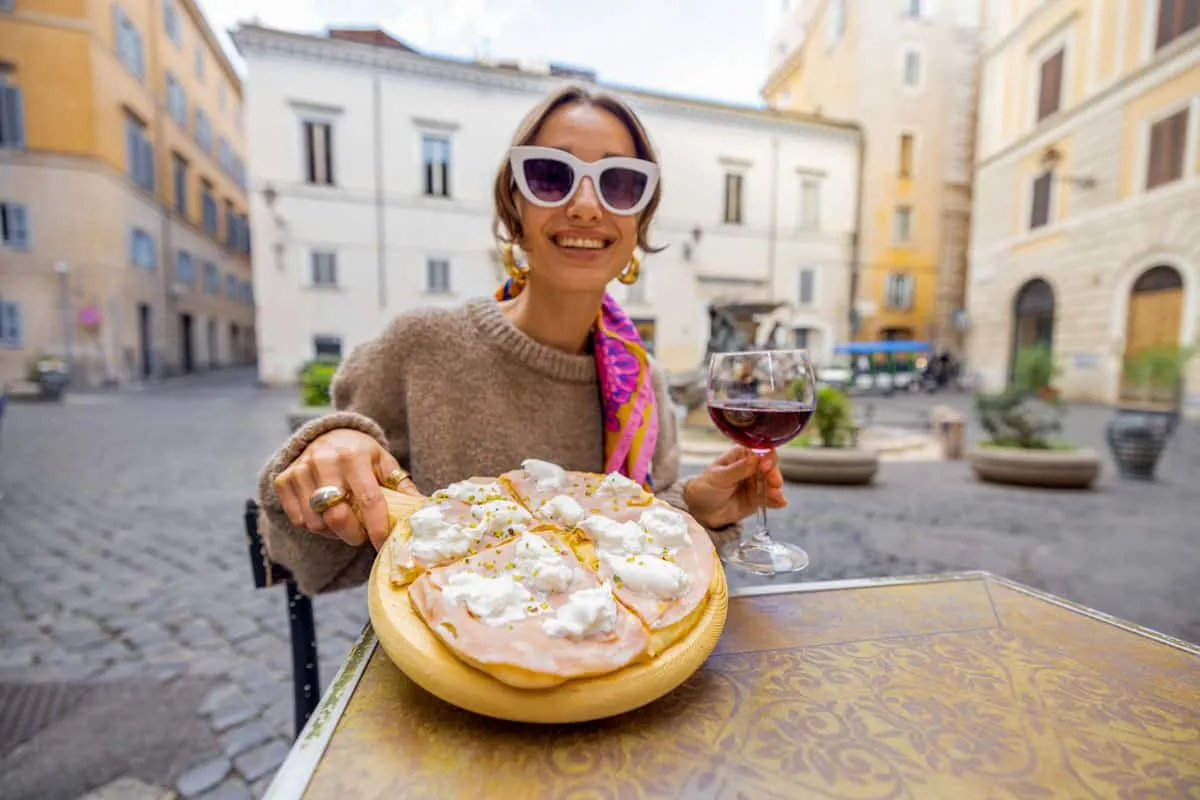 From private tours and tastings of artisanal Roman delicacies, vegan food tours, private chef dinners, discovering specialty food shops in vibrant neighborhoods, and sipping on Italy's finest wines – these experiences provide a unique culinary journey that will leave lasting memories. After all, eating is one of the best things to do in Rome.
If you're ready to get your gastronomic bearings in one of the world's most renowned cities, book one of these incredible foodie tours in Rome today. You may even take some authentic Italian recipes home as a souvenir.
If you want more than a food tour (or both), you can see our selection of fantastic Cooking Classes in Rome here.
The Best Food Tours in Rome
Rome Street Food Tour
3 Hr Food Walking Tour
The most popular Rome food tours are street food tours. They are relatively short and incorporate sightseeing with culinary exploration.
Explore the streets of Rome and discover its delicious street food while learning about ancient Roman food trucks and the role of street food in Italian history.
Pass famous sites such as the Pantheon, Piazza Navona, and Campo dei Fiori and eat at historical and contemporary eateries.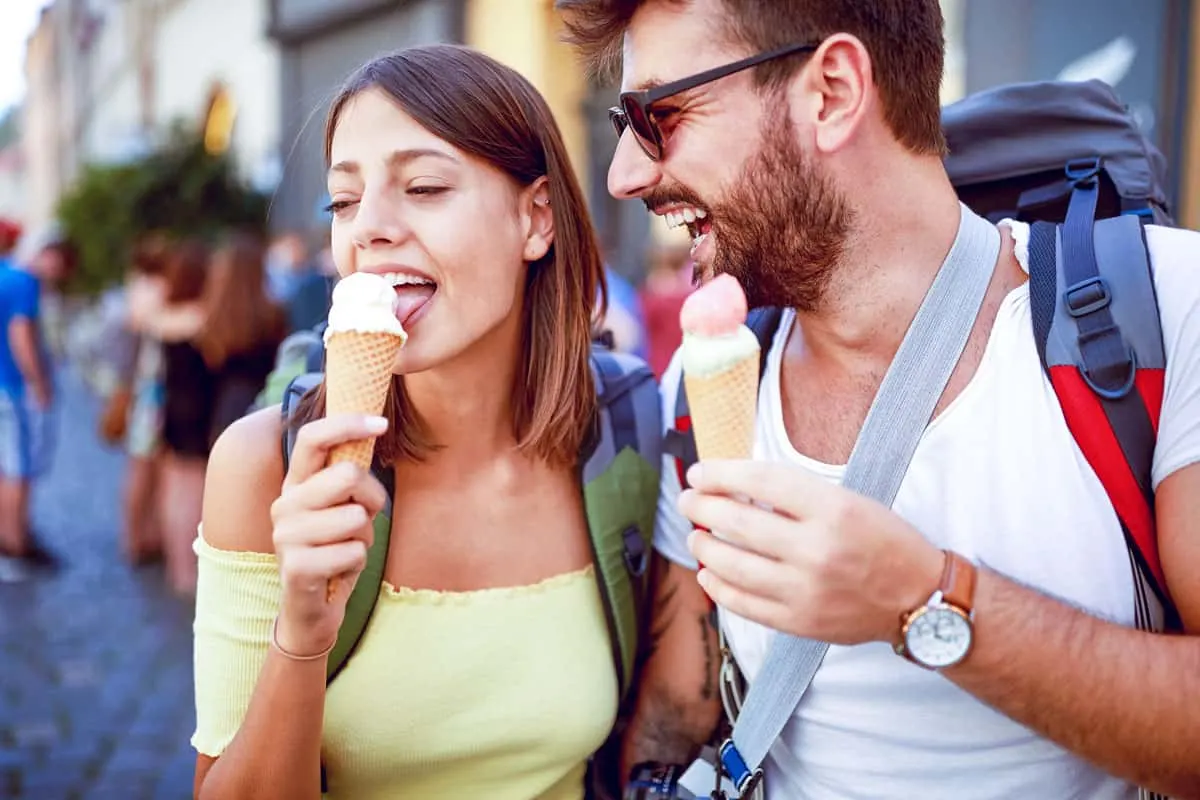 Looking for More Tours in Rome? We've rounded up the Best Vatican Tours to make the most of your day in the Holy City.
A 3 hr guided Rome Street Food Tour will take you off the beaten track and introduce you to Romans' love affair with street food.
Meet local sellers and hear their stories while enjoying some of Italy's iconic dishes like pizza, cured meats, cheese, wine, ice cream, and espresso.
This walking food tour offers a unique opportunity for foodies to embark on an unforgettable Italian culinary tour in one of Europe's oldest cities.
---
Rome Street Food Tour with Local Guide of the Jewish Quarter or Trastevere
2.5 hr Walking Food Tour
A walking food tour is a great way to visit famous sites and discover delicious food. Choose between a guided Rome Street Food Tour through the Jewish Quarter or Trastevere to experience the flavors of Rome's most vibrant neighborhoods.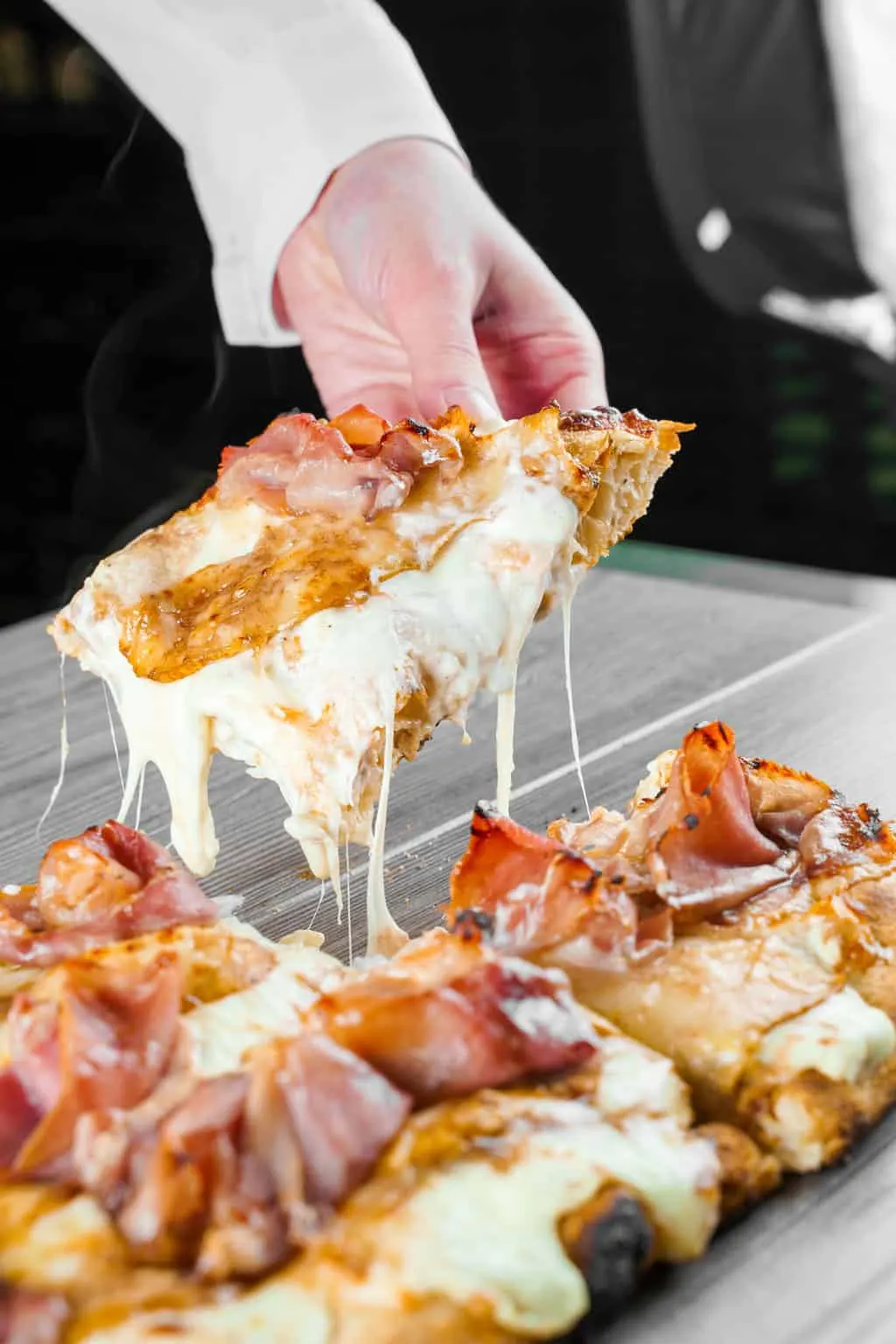 This 2.5-hour top-rated walking food tour will take you on a delicious journey to indulge in five street food tastings, from cheesy supplì to delicious cannoli.
On this unique culinary adventure, you can discover Rome's most picturesque districts – Trastevere or the Jewish Quarter – full of beautiful squares, charming shops, and plenty of tasty treats.
You'll get to try five different street delicacies, such as supplì (fried rice balls), cannoli (pastry shells filled with ricotta cream), paired with wine and beer, and finish your foodie adventure on a sweet note with the perfect Roman gelato.
Unfortunately, this tour is not suitable for vegans or those who are gluten intolerant. Vegetarian options are available with prior notice.
---
Taste of Testaccio Rome Food Tour
4 hrs
Discover Testaccio, the original food district of Rome, where Roman cuisine was born on this Taste of Testaccio Rome Food Tour.
The first authentic local food tour in Rome, this food tour has been running since 2011. You'll get to try 15 samples of delicious Roman food at five different tasting locations, including wine, craft beer, and water.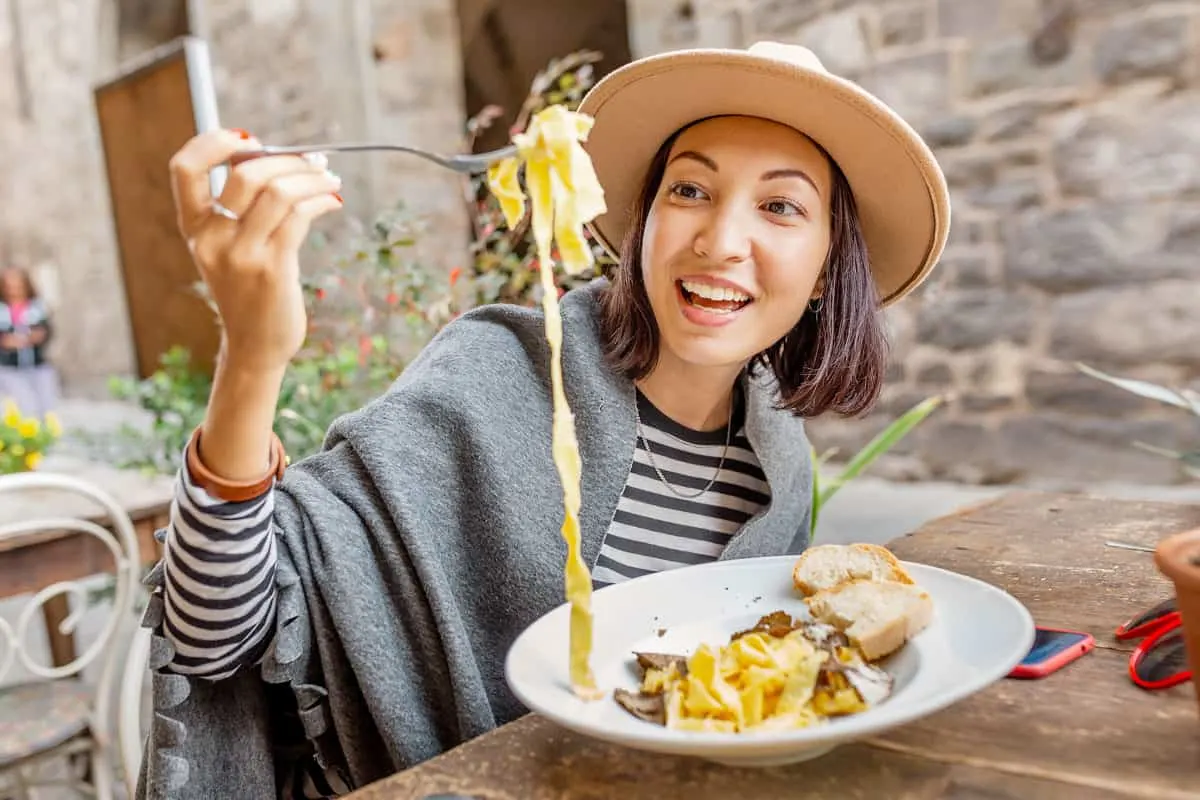 Try traditional dishes like supplì at Trappizino, and visit one of the neighborhood's best restaurants where you'll enjoy fresh pasta and wine.
Explore the local Testaccio Market, where you can sample authentic, fresh buffalo mozzarella and craft your own bruschetta. Here, you'll have the chance to chat with the local vendors who have worked in the market for generations.
Visit iconic stores such as the Barberini pastry shop to try the baked treats that have been made there for more than 50 years, Giolitti Caffe and Gelateria, where they have been making artisan gelato for more than 100 years (and learn how to spot real from fake gelato), and the Volpetti Cheese Shop, where you'll discover 150 kinds of cheese.
This is an incredible local food experience dotted with an intriguing insight into some of Rome's lesser-known history and loaded with delicious highlights.
---
Farm to Table Dinner-A Trip Through Italy in Trastevere
2.5 hrs from 8.00 PM
Experience the best Italian cuisine right in Rome. Enjoy an unforgettable 2.5-hour Farm to Table Dinner-A Trip Through Italy in Trastevere. The meal takes you on a 5-course food journey of Italy, highlighting seasonal produce and homemade pasta paired with local wine selection.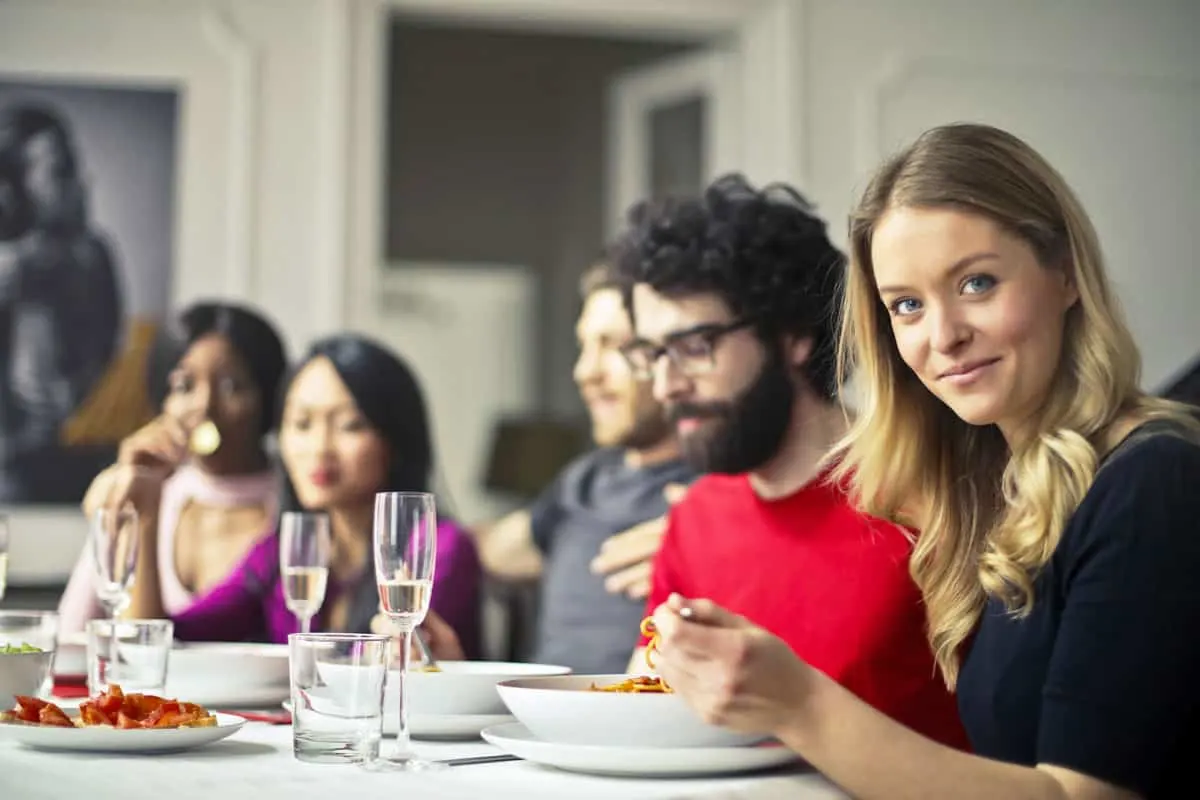 This unique communal dining experience for 4 to 30 people was named "the Best Home Restaurant in Rome" according to the star chef celebrity Alessandro Borghese, Italian TV Show "4 Ristoranti".
The multi-course meal takes you on a culinary experience – "a cultural and sensory journey to discover the rich regional cuisine from Italy." All dishes are prepared with traditional Italian fresh ingredients that support local micro-farms
One of the top-rated food tours in Rome, guests described their evening as the best food tour experience and the best thing they did in Rome.
This is a popular food tour experience with groups traveling together – Imagine a private chef experience in Rome where you can taste and understand the different flavors and ingredients to appreciate an array of typical Italian dishes, including the chef's family recipes.
All dietary restrictions can be accommodated upon request.
---
Vegan Food Tour Experience in Rome
3 hrs
The Vegan Food Tour Experience in Rome is a wonderful way for vegans to explore Rome's unique flavors and culture. On this 3-hour food excursion, you'll be guided through the buzzing Monti neighborhood near the Colosseum, sampling some of Rome's finest plant-based cuisine while taking in local sights.
You'll visit four restaurants, enjoying alcoholic and non-alcoholic drinks and small bites of vegan dishes crafted by local chefs.
Your knowledgeable guide will share insider knowledge about the best vegan-friendly spots around Rome and help you find your way around the area for more vegan culinary discoveries.
With a limit of eight people per tour, it's an intimate journey filled with delicious food.
---
Sunset Rome Food & Wine Tour around Prati District
4 hrs
Experience the best of Rome at night with a local guide on this 4-hour Sunset Food & Wine Tour around Prati District.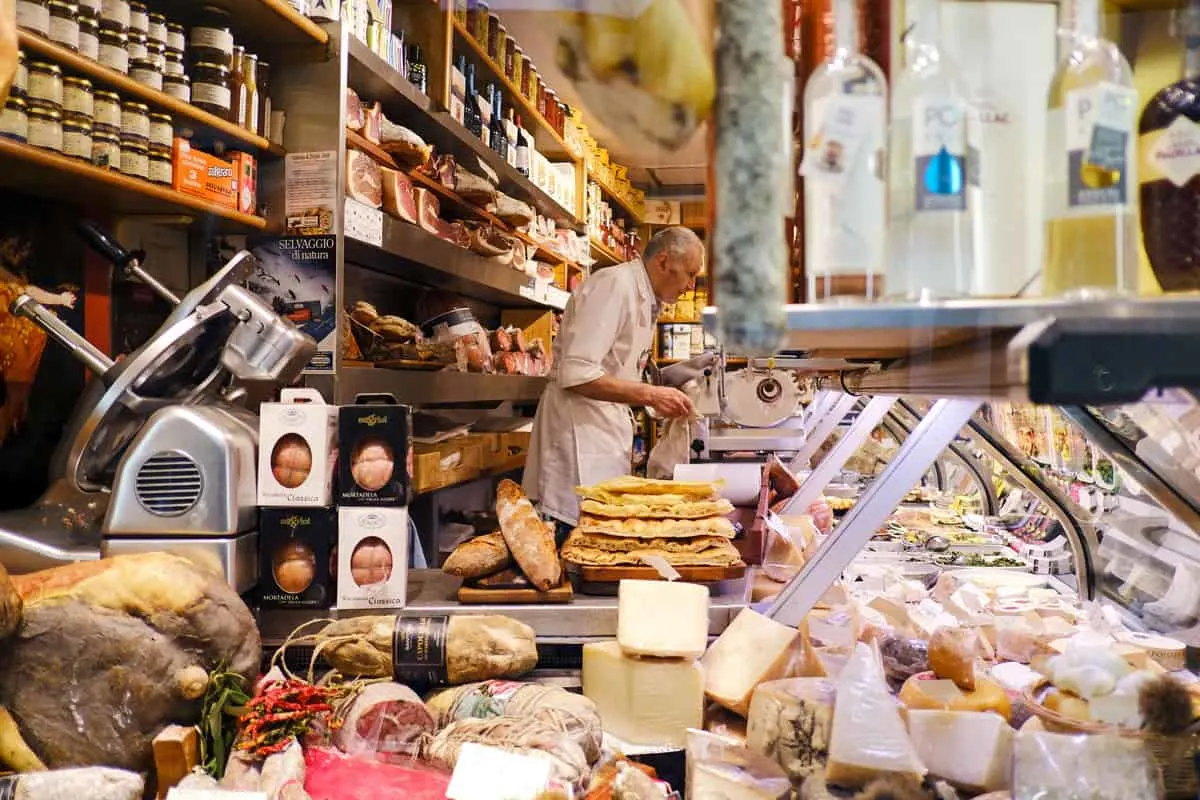 This Roman food tour offers an exclusive and unique experience to explore the culinary side of the Prati district, a neighborhood relatively free of tourists—sample gourmet foods from artisanal food makers who will share recipes and Italian food tips.
With samplings of more than 20 foods, highlights of this food tour are tastings of 30-year-old balsamic vinegar, Genovese pesto, truffles, and pizza from Pizzarium – Rome's number-one pizzeria.
An unforgettable Roman food experience, this small group tour is limited to 13 people, so you can get the most out of your tour.
---
Sunset Trastevere Food Tour with Guide
4 hrs
Experience a unique evening food tour in the charming Roman district of Trastevere while indulging in 20 delicious tastings with an experienced guide.
During this 4-hour twilight Trastevere Rome Food Tour, you'll visit four venues favored by locals to sample some of Rome's finest culinary delights.
Visit an award-winning salumeria and sample 30-year-aged balsamic vinegar, truffles, sweet Gorgonzola, and Pecorino Romano.
Dine at a local favorite neighborhood restaurant, where you will enjoy fresh handmade pasta and wood-fired pizza from the oldest wood-fired oven in the area.
You'll also create your own Trapizzino, a famous street food sandwich from Rome, taste artisanal gelato, and learn how to spot authentic gelato.
This one-of-a-kind food tour is perfect for anyone interested in exploring Roman cuisine and discovering the hidden gems of Rome's most vibrant neighborhood.
---
Rome Private Food Tour with 10 Tastings
3 hrs
Some of the best food tours in Rome are private tours. Discover the unique flavors of the Eternal City on this private 3-hour Rome food tour.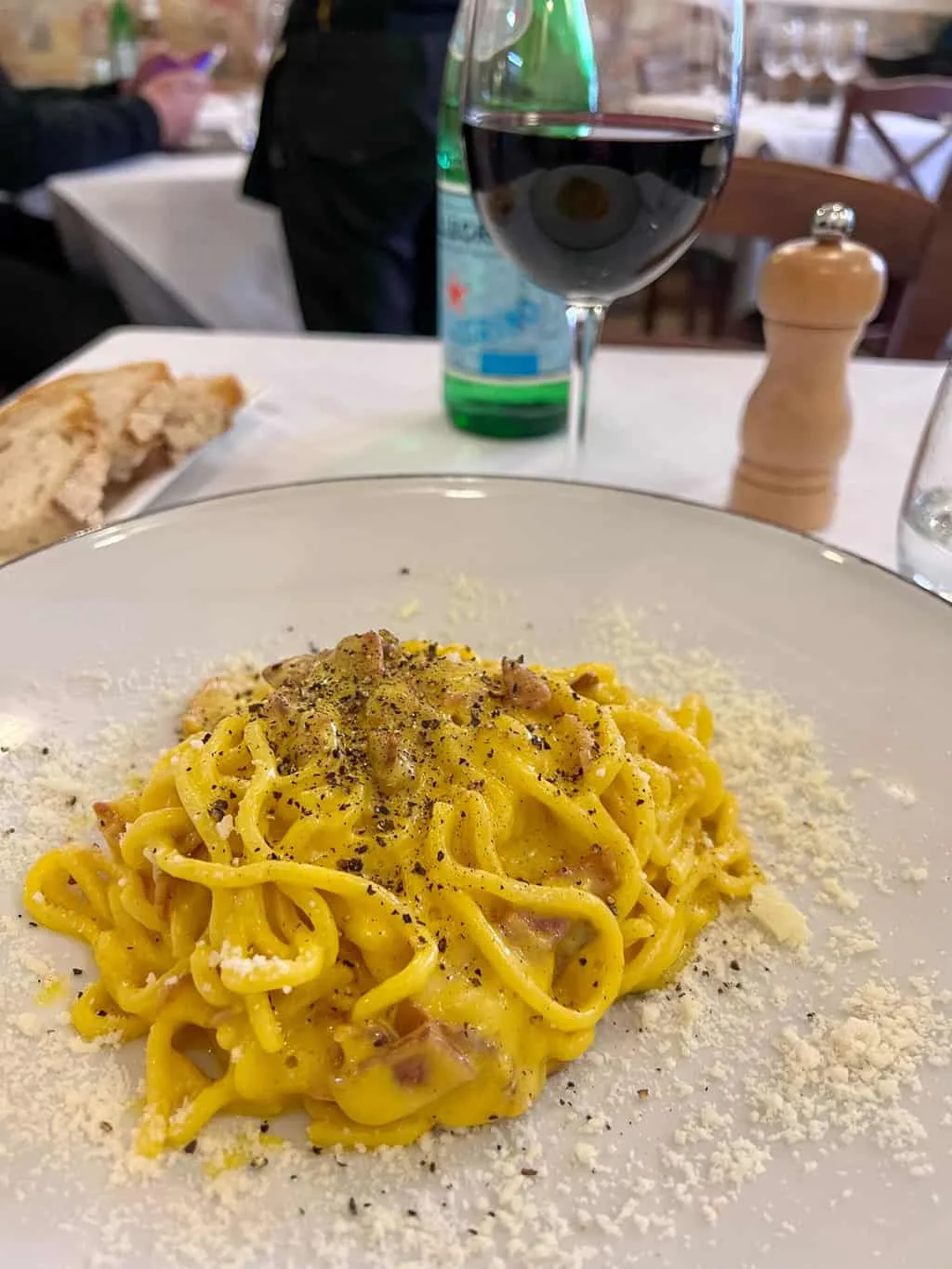 Experience the culinary attractions of Rome on a private food tour focusing solely on Roman delicacies. Embark with an experienced local guide through Campo de Fiori and the old Jewish quarter for ten indulgent tastings.
Learn about the history behind each dish as you discover a plethora of specialty local shops and eateries to appreciate why Rome's cuisine is celebrated around the globe.
Whether it's your first time or a returning visitor, this food tour offers an authentic gastronomic experience – perfect for any foodie looking to get their culinary bearings in Rome, as guides will give you great tips on what and where to eat during your stay.
Being a private tour, you can customize the experience if you have special interests or dietary requests.
---
Tuscany Day Trip from Rome including 3-Course Lunch and Wine Tasting
12 Hrs
If you prefer to take a day trip from Rome, this Tuscany Day Trip from Rome, including 3-Course Lunch and Wine Tasting at a Tuscan vineyard, is a fantastic experience for food travelers looking for more than just a food tour of Rome.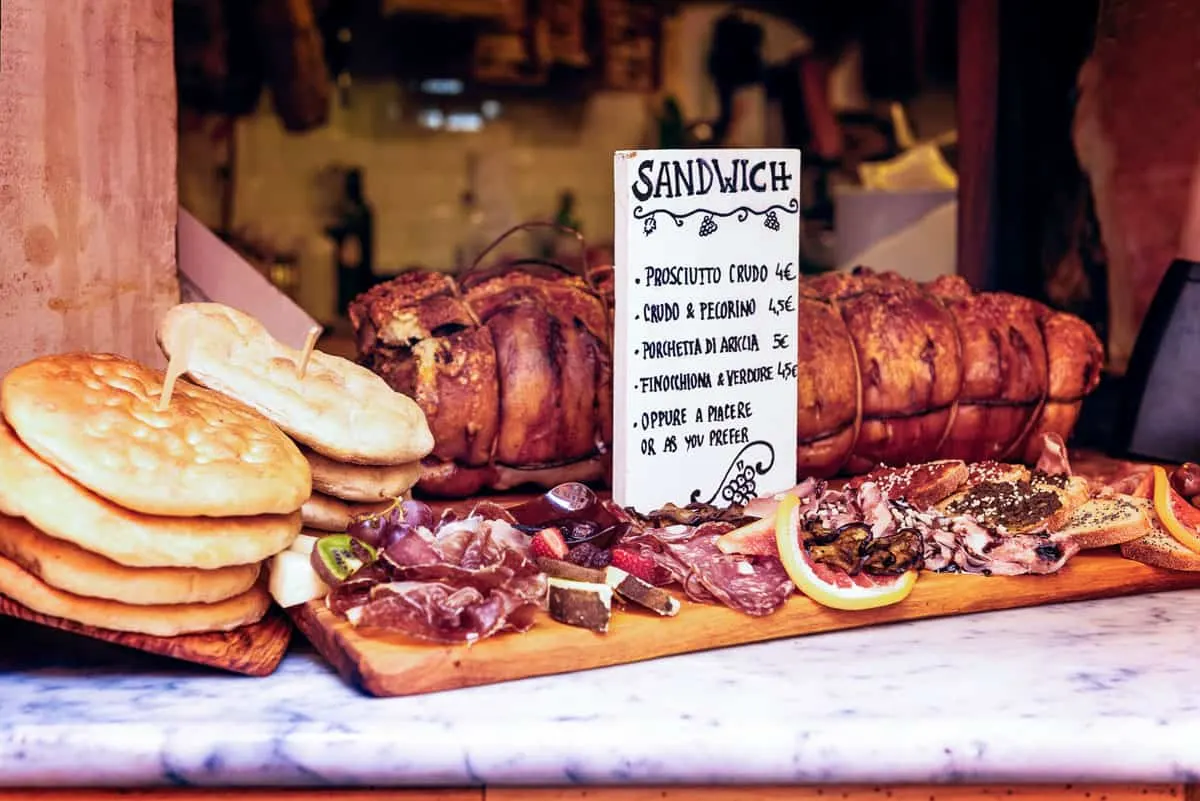 You'll board a luxury coach at 7.30 in the morning and travel through the captivating rolling hills of Tuscany to Val d'Orcia. You can expect to sample some of the region's finest wines, including the celebrated Brunello di Montepulciano, produced in Montepulciano since the 14th century.
You can taste local Tuscan produce during a locally sourced three-course lunch accompanied by carefully selected wines at an authentic Tuscan winery as you explore this iconic area.
Your day will include a guided tour of Montepulciano, home to several Romanesque buildings, churches, and palaces, before winding down with some leisure time in Pienza – UNESCO World Heritage Site.
This is an opportunity to truly immerse yourself in all that Tuscany has to offer while enjoying stunning views, delicious food, and delectable wine.
While this tour is a long day, it is a fantastic day offering a wealth of experiences.
---
FAQs About Food Tours in Rome
What kind of food can I expect to try on a food tour in Rome?
Depending on the type of Roman food tour, you'll have the chance to sample a variety of traditional Roman dishes like Pasta alla Carbonara, Tonnarelli Cacio e Pepe, Roman-style pizza, Pizza al taglio, Porchetta (deboned, slow-roasted pig), supplì (fried rice balls), trapizzino (street food style pita sandwich), fresh mozzarella, local cheeses, and cured meats, cannoli (pastry shells filled with ricotta cream) and of course gelato. Street food tours and traditional food tours may vary in the type of dish you try.
How long do food tours in Rome usually last?
Food tours in Rome can range from half-day to full-day experiences and typically last 2.5 hrs for a street food walking tour to 4 hours for a neighborhood or an evening food tour, or, up to 12 hours for a full-day tour with winery visits.
Is it possible to customize a food tour if I have dietary restrictions?
Depending on the tour style, if they have prior notice, most food tour operators can tailor the experience to accommodate different dietary requirements, such as vegetarian or vegan diets, allergies, or religious beliefs.
However, many street food tours cannot cater to certain restrictions, such as vegan, due to the nature of the cuisine and tour. Most will specify this in the tour information.
Are drinks included with food tours in Rome?
Most food tours will include water and a glass of wine or beer, whereas others may offer the option of alcoholic drinks for an additional fee. Check the tour details or contact the operator directly for more information about this.
Whether you are on a foodie tour of Italy or simply interested in experiencing local delicacies, you can learn about traditional dishes and modern interpretations while exploring some of Rome's most iconic locations while sampling delicious Italian flavors.
Prepare to embark on an unforgettable culinary journey through one of Europe's oldest cities – your taste buds will thank you later.