Whether you like the mountains, the coast, majestic forests, or beautiful wildfile, there is so much to do in Northern california. And if you're traveling with the family, we have compiled the best free things to do with kids on your California adventure!
There are so many things to do and see in Northern California. However, travel in California, can be a little on the pricey side.
Even locals are always on the lookout for inexpensive or free things to do around Northern California. Thankfully, there are plenty of free things to do in Northern California for a budget-friendly getaway.
In this guide, I share some of the best free activities for kids and travel destinations Northern California has to offer.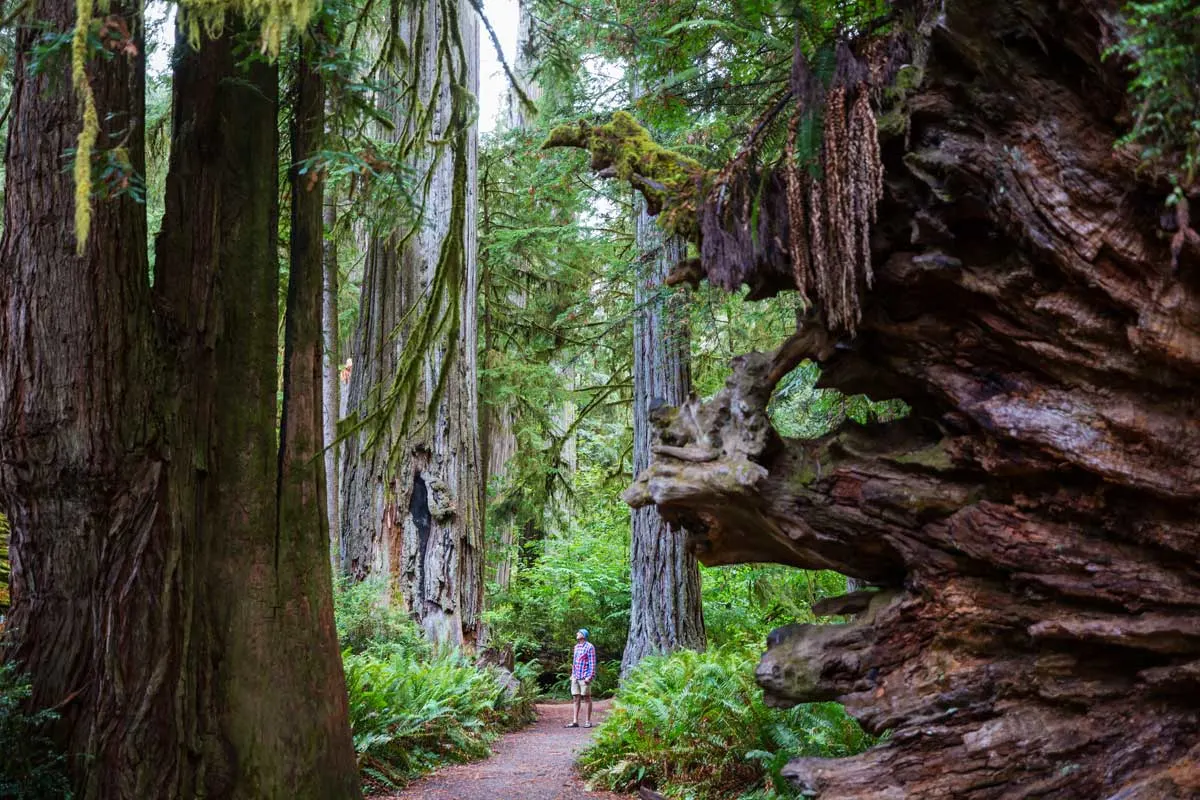 Get ready to plan your next family vacation or family weekend to Northern California. Kids will especially enjoy all of these destinations and activities. A fun itinerary of Northern California's most popular sites does not have to break the bank.
Fun and Free Kid Things to Do in the California Bay Area
Golden Gate Park
The iconic Golden Gate Park has something for everyone. Made up of over 1,000 acres of stunning parkland, a fantastic place to enjoy nature or enjoy a picnic. You will also find fun recreation and activity destinations, and exciting points of interest. Here are a few examples of what you can enjoy for free in the Golden Gate Park.
Conservatory of Flowers
Every first Tuesday, the Conservatory is free to all visitors. The Conservatory of Flowers offers the opportunity for an up close look at rare and endangered plants. There are over 1,700 species of plants, including a beautiful collection of rare orchids. Public Tours are available most days at 10:30 am, 12:30 pm, and 3:30 pm. Get more information and tips for visiting the Conservatory of Flowers here.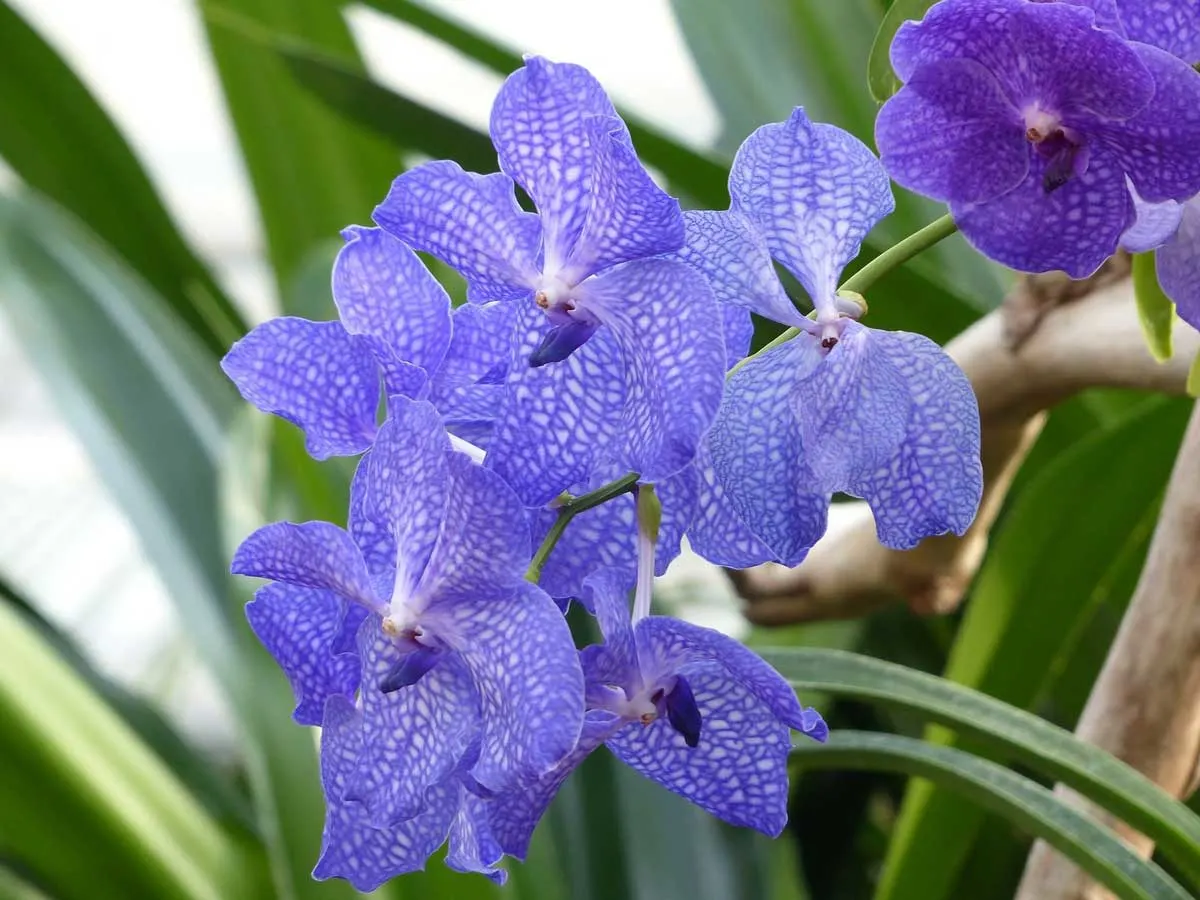 de Young Museum
de Young Museum is free every first Tuesday for all visitors. The landmark art museum showcases American art from the 17th to the 20th century as well as many different textile arts. You can also find artworks from Africa and Oceania.
Hours: 9:30 am-5:15 pm, Closed Mondays.
Koret Children's Quarter
Originally called the Sharon Quarters for Children, the playground has an iconic carousel and a concrete slide. The famous attraction is fun for any age.
Location: 320 Bowling Green Drive
Hours: Weekends, the Carousel is open 10:00 am-6:00 pm, Monday through Friday, the carousel is open 10:30 am-5:00 pm.
Stow Lake
Golden Gate Park's largest lake – Stow Lake is not just a great photographic opportunity, there are also lots of activities around the lake for outdoor enthusiasts.
Take a leisurely hike on one of the many walking trails or go boating around Strawberry Hill in the centre of the lake. Take a hike to the Strawberry Hill summit, the highest point of the park for breathtaking 360-degree views.
Located: Stow Lake Drive and JFK Drive
Ruins of Sutro Baths
Once the world's largest public saltwater indoor swimming complex, the eerie concrete ruins of Sutro Baths are a must-see.
Built-in 1896, the once magnificent tide fed bathing house was filled with amusement facilities such as slides and trampolines as well as curios from the builders travels. The famous complex burned down in 1966, the ruins saved by the National Parks Service in the 80's thanks to public sentiment.
Read more about the fascinating Sutro Baths here.
Located: USS San Francisco Memorial, 1004 Point Lobos Ave.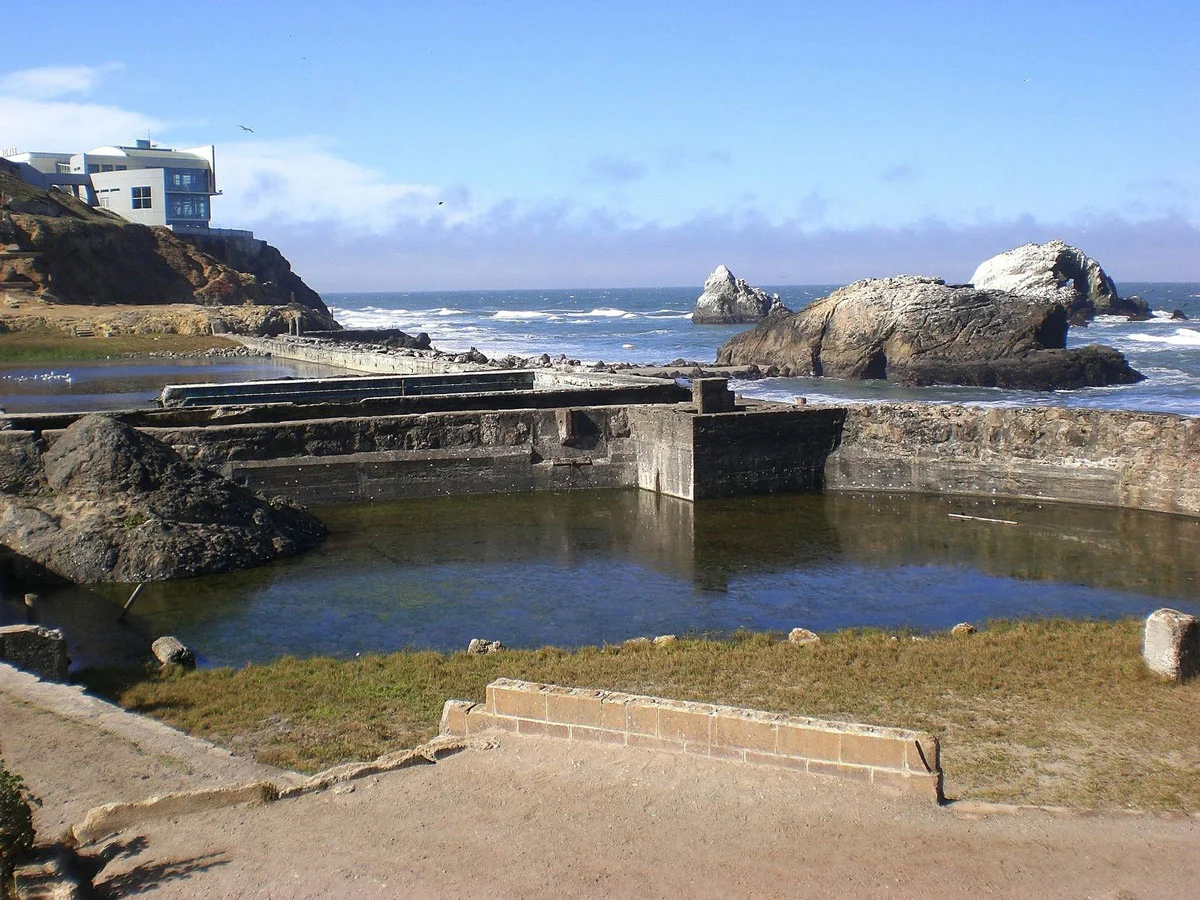 Trails in Presidio National Park
The Presidio National Park has an extensive hiking trail network with over 24 miles of trails ranging from easy to difficult. Each trail offers different scenic overlooks. There is also a visitors centre and various historical sites worth visiting.
Cable Car Museum
Free admission to all visitors, the Cable Car Museum is a nonprofit organization dedicated to sharing the history of San Francisco's iconic cable cars.
There is a collection of historic cable cars, photographs, and fascinating mechanical displays.
Location: 1201 Mason Street
Point Bonita Lighthouse
Built-in 1855, the Point Bonita Lighthouse, often called "the secret jewel of the Bay Area" is still active and maintained by the U.S. Coast Guard.
Along the Battery Wallace trail to the lighthouse is one of the parklands most scenic picnic spots in the Bay Area. The lighthouse is located at the southwest tip of the Marin Headlands.
Hours: Sundays and Mondays from 12:30-3:30 pm
Bay Area Discovery Museum
Free admission on the first Wednesday of every other month. The Discovery Museum has a wonderful collection of exhibits that are fun for all ages. Exhibits include STEM and Art experiences that encourage children to engage and learn.
Located: The foot of the Golden Gate Bridge in Sausalito.
---
Heading to Southern California? Visit the iconic Joshua Tree National Park on a Fabulous Joshua Tree Day Trip from Los Angeles.
---
Free Family Destinations Along the Northern Coast
Glass Beach in Fort Bragg
Northern California has some incredible beach destinations for families like Glass Beach, a great place to take kids who love to explore. Kids will love the beaches amazing tide pools. The beautifully unique beach gets its name from the smooth colorful glass pieces found all along the beach.
While most areas prohibit you from taking any of the glass from Glass Beach, there are certain areas where you can collect some sea glass to take home.
Location: MacKerricher State Park, W Elm St and Glass Beach Dr.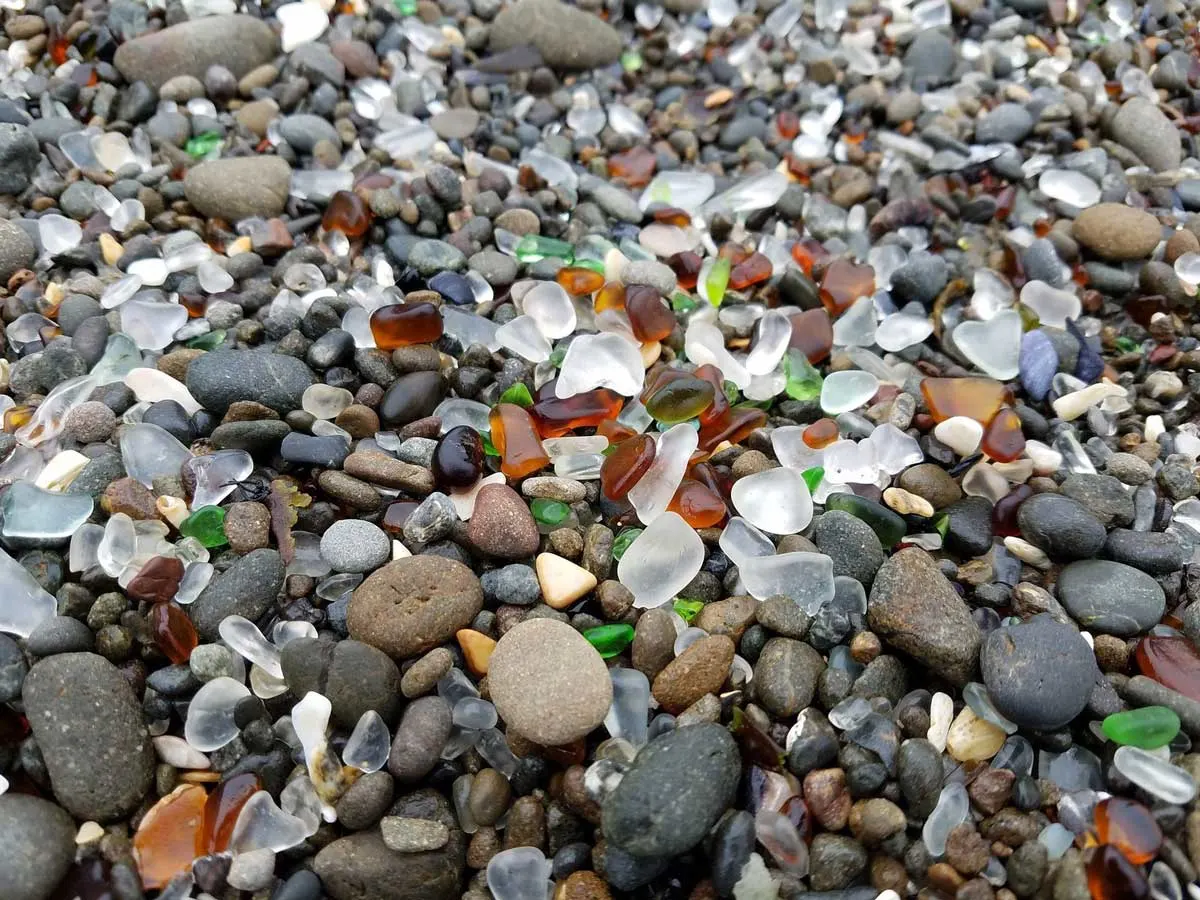 Redwoods off Highway 128
Along Highway 128 you can find Navarro River Redwoods. Before getting to the 11-mile long redwood tunnel, Highway 128 takes you through wine country with some wonderful kid-friendly places to eat. A perfect day trip for foodies.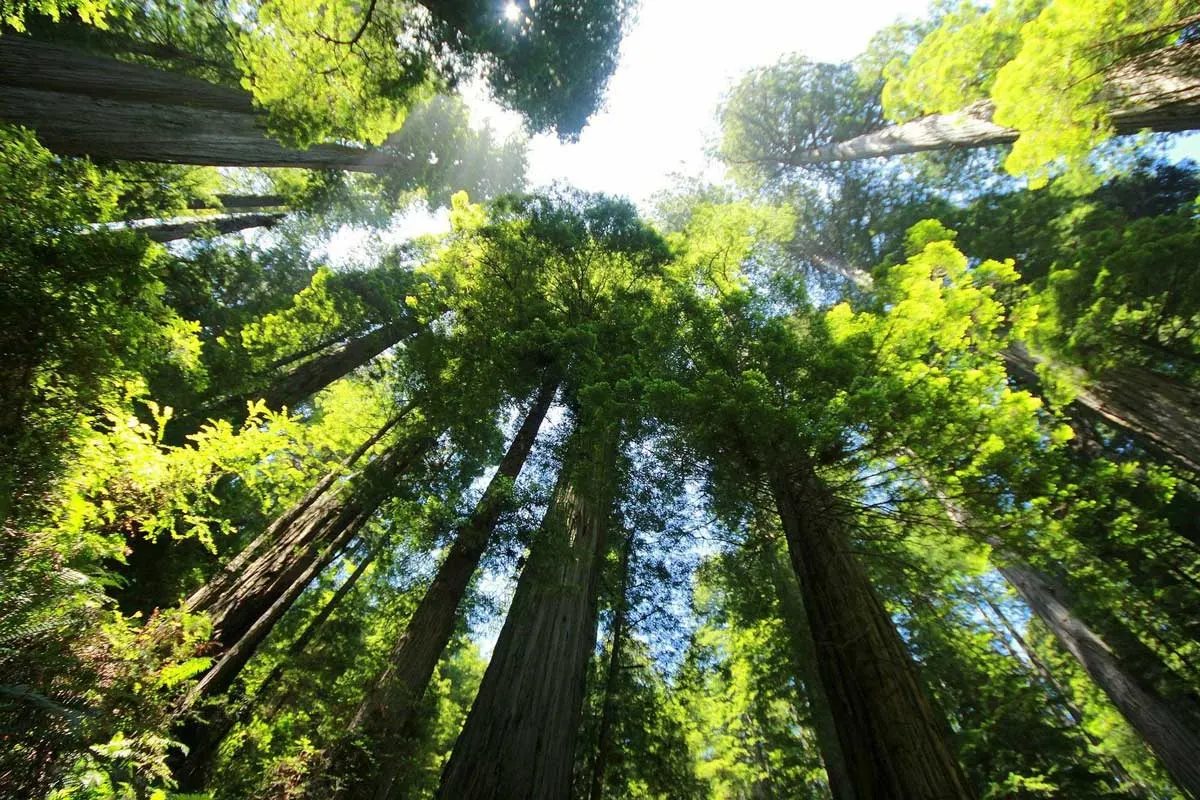 Things to Do in Northeastern California with Kids
Gardens at Lake Merritt
Free Admission to 7 acres of fascinating themed gardens. Themed gardens include an edible garden, the Japanese garden, sensory garden, bonsai garden, and more. These beautiful and unique gardens are sure to appeal to any age.
Hours: Winter- Daily 8am-4pm, Summer- Daily 8am-5pm
Location: 666 Bellevue Ave, Oakland, CA 94610
Jelly Belly Factory
Ever wanted to see Jelly Beans being made? Check out the free factory tour of the Jelly Belly Factory. You get a bird's eye view of the whole process on the ¼ mile-long tour. Best of all, there are free samples.
Location: 1 Jelly Belly Lane, Fairfield, CA, halfway between San Francisco and Sacramento.
Nimbus Fish Hatchery in Sacramento
The Nimbus Fish Hatchery raises salmon and steelhead that are then released in the American River. The visitors center offers lots of fun and education activities kids and adults will love.
Location: 2001 Nimbus Road, Gold River, CA 95670
Hours: 8am-3pm
King's Beach in Tahoe
Located on the North Shore of Lake Tahoe, King's Beach has a large sandy beach and numerous picnic tables. It is known as the warmest swimming area on the Lake and a favorite in the North Tahoe area. There is also a playground for the kids to enjoy that overlooks the water.
Location: 8318 North Lake Blvd
Hours: Dawn to Dusk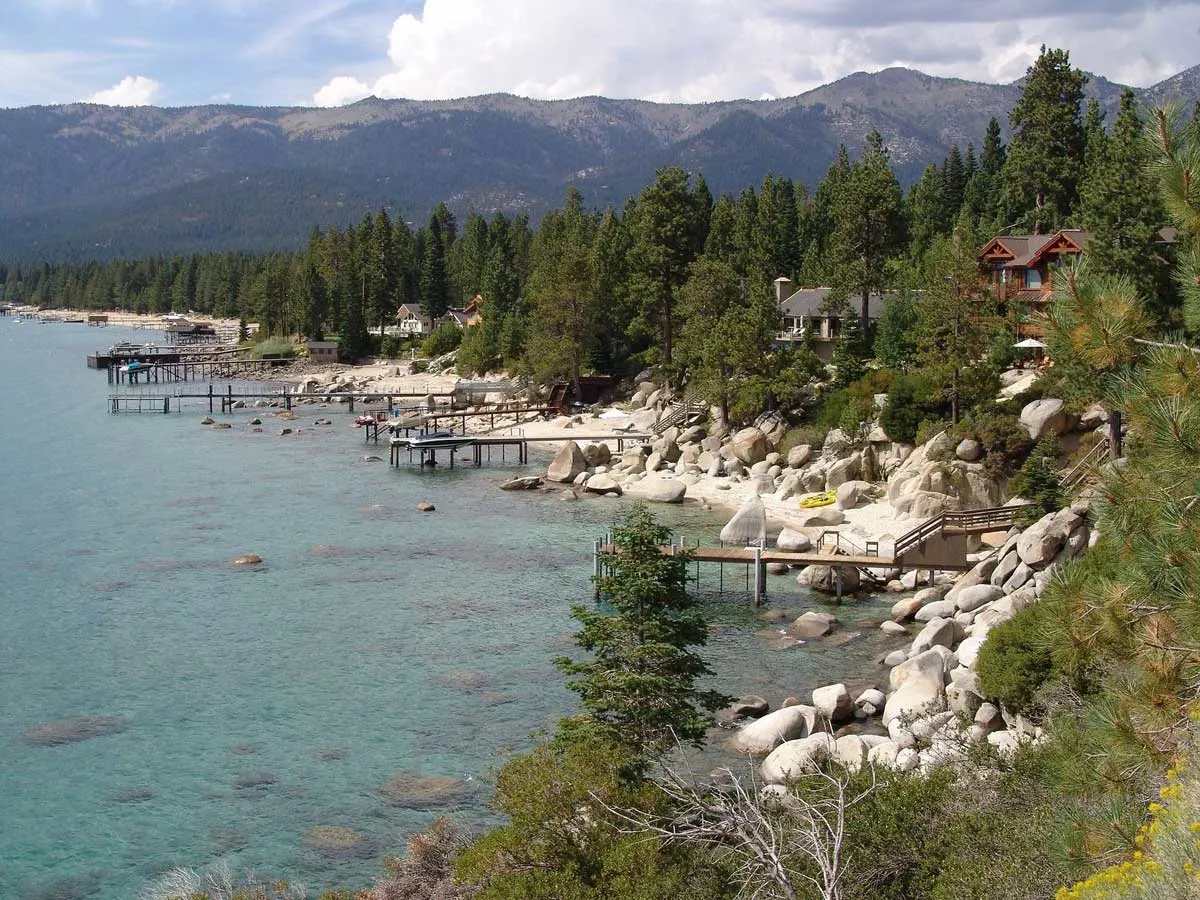 These are just some of the many amazing free things to do in Northern California. No matter your age, a Northern California getaway doesn't need to break the bank or leave you disappointed.
About the Author
Heather Hoke
The creator of Embracing Chaos with Love, Heather helps readers enjoy the chaos of motherhood. Heather inspires new moms to not just "make it through" but to thrive and make the most out of every moment. She does this by creating useful and informative content for new and first-time moms.