Long after Sinatra and his Rat Pack pals put their mark on the Magic City, Miami continues to lure visitors looking for fun in the sun. But can you visit Miami on a budget?
Florida's most glamorous city dishes up equal parts suave sophistication and a party atmosphere to rival the best of them.
A famous cruise port, gorgeous beaches, no shortage of beautiful people, and a vibrant nightlife are just a few reasons people flock to Miami.
But buyer beware, the glitz and glamour of Miami come at a cost. Miami is an expensive city. This a point of contention voiced by locals as well.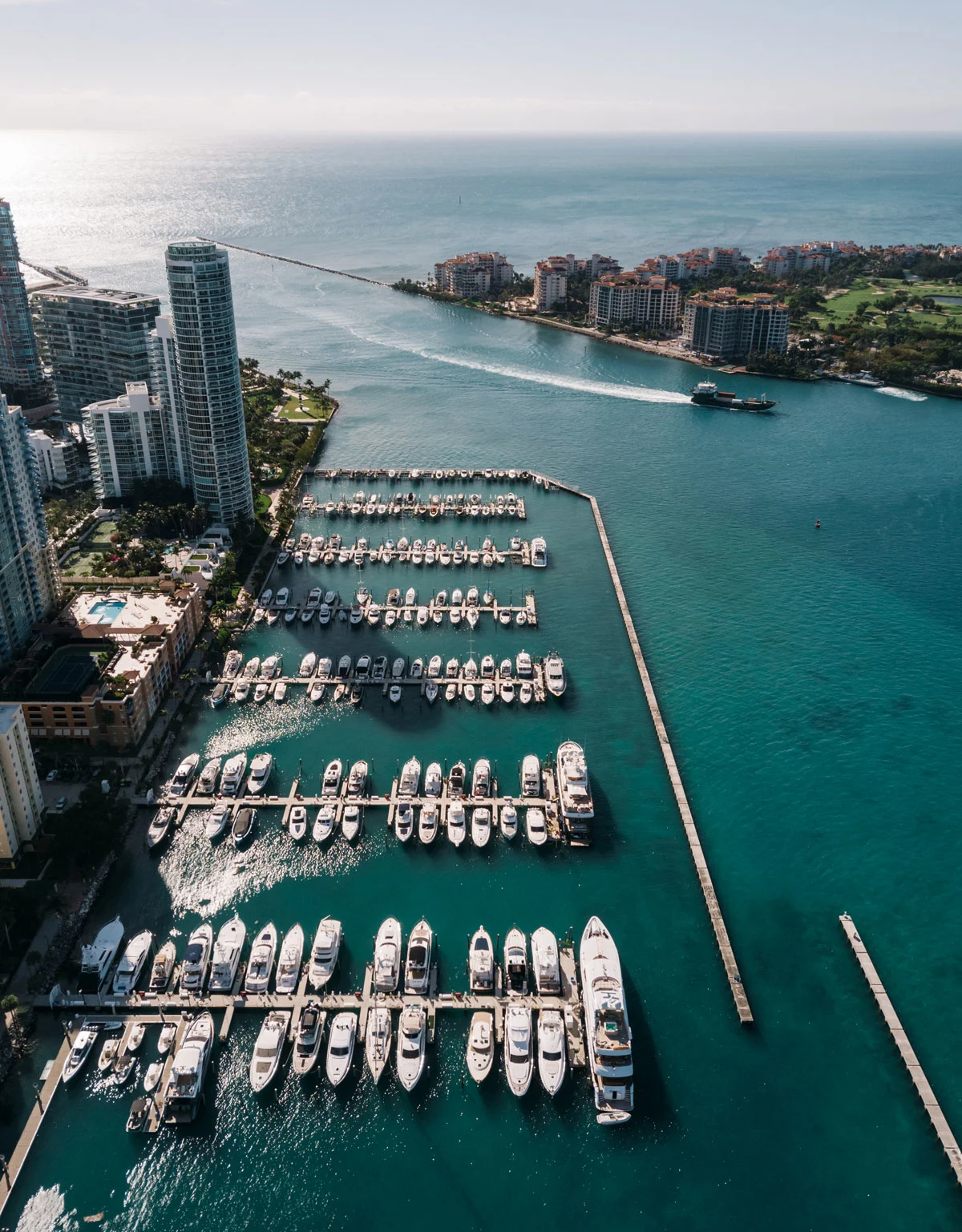 Budget Miami Tips
While many will say Miami is worth the expense, locals will happily give tips on beating the system and getting the best bang for your buck around town.
So, whether Miami is the destination or you are making a quick stop en route to somewhere else, there are still plenty of affordable things to do in Miami. If you're on a really tight budget (or even if you're not), we've wrapped up a surprising amount of cool things to do for free in Miami here.
Find the Best Value Accommodation in Miami
Miami has some of the best hotels in the world, which come at a premium. But, it is still possible to find good accommodation in Miami on a budget.
You don't have to completely sacrifice on the Miami dream vacation when it comes to accommodation. Avoid looking directly at the Miami Beach or South Beach areas. Stray a little from the popular and high end areas, and you'll find budget accommodation with the dream vacation vibe without blowing your entire vacation budget.
When planning a trip to Miami, look to areas like North Beach, where you are still on the beach but in a less touristy, more residential area. The free Miami Beach Trolley has four loops around the city, including North Beach, to help you get around.
Explore holiday rentals by owners through platforms such as VRBO or Booking.com. These can often be cheaper than hotels, and self-contained accommodation gives you the option of meals at home. Just eating breakfast at home can save you a lot of money.
Search Accommodation Deals in and around Miami Beach
Cheapest Time to Visit Miami
Miami is blessed with beautiful weather for most of the year, so seasonality shouldn't factor in your time to visit. But Miami is more popular at certain times of the year when prices will be sky-high.
It is best to avoid Miami during the peak summer vacation period and spring break. One of the most popular destinations in the States in summer, expect limited availability and premium rates.
Visiting during the off-peak season between May and November (avoiding the peak summer vacations months of July and August) is a surefire way to get an excellent deal.
These months are the official "hurricane season" although historical data shows hurricanes affect the Miami area every 1.97 years, they directly hit the Miami area on average about every 5 years, with major hurricanes averaging around every 12 years.
Most people are deterred by the hurricane season as it is hotter and more humid during these months, and you can expect rain for at least an hour or two each day. However, this is the best time to visit Miami on a budget as everything will be dramatically cheaper, from airfares to accommodation, tours, and activities.
Miami also loves a festival, so keep an eye on the events calendar to avoid times when a festival is in town.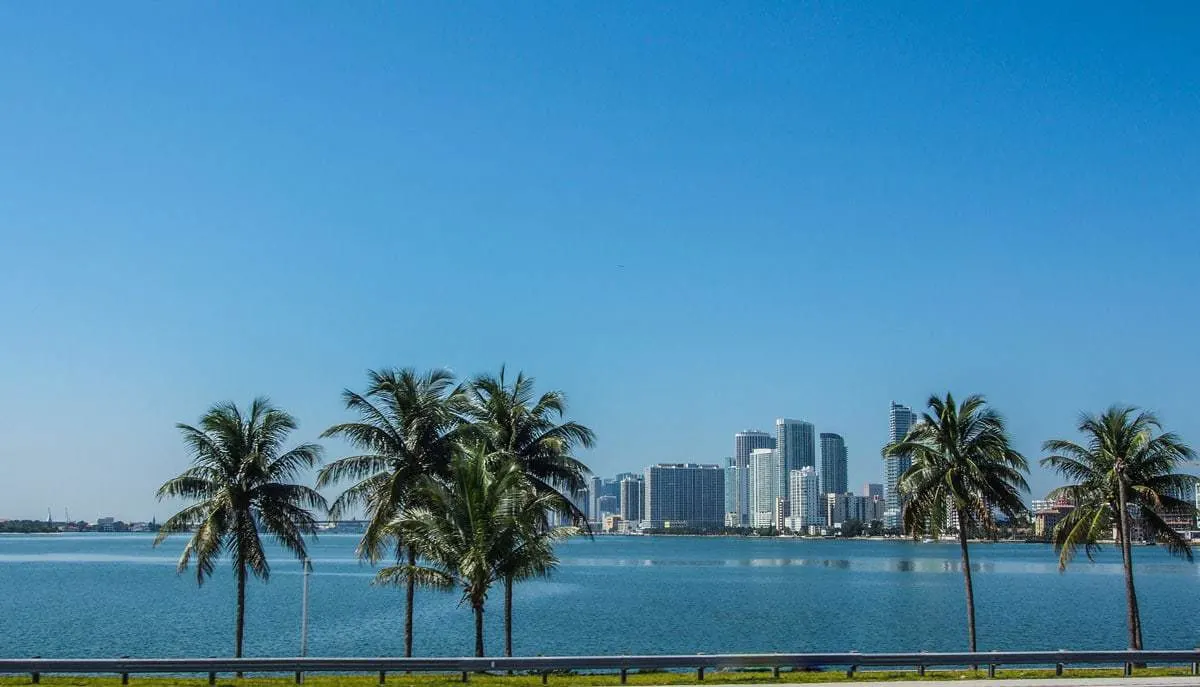 Get a Miami Go City Pass for Discounted Tickets
It is possible to experience the best things to do in Miami on a budget. A Miami Go City Pass includes loads of activities and Miami's best attractions at one single pre-paid price. You can save up to 50% compared to buying individual tickets.
Go City Explorer Pass allows you to choose 2, 3, 4, or 5 attractions or tours in Miami, Ft. Lauderdale, and Key West. Once activated, your pass will be valid for 60 days.
Go City All-Inclusive Pass gives you admission to over 25 of the Miami area's best activities, attractions, and tours. Passes are available for 3, 4, or 5 calendar days, and you can take up to 2 weeks from the first use of the pass to use the remaining days.
Discover the Best Things to do in Miami on a Budget
Hit Miami Beach
One of the best budget friendly things to do in Miami is take a stroll down the Miami Beach boardwalk in the famous South Beach district. For a main beach boardwalk, this one is great.
Contrary to what you might expect of a city beach destination, the beach is not lined with shops and restaurants, just occasional, discreet hotel access paths. Flanked by the dune vegetation, the walk has a lovely natural feel—a fantastic four-mile scenic stretch for joggers and walkers.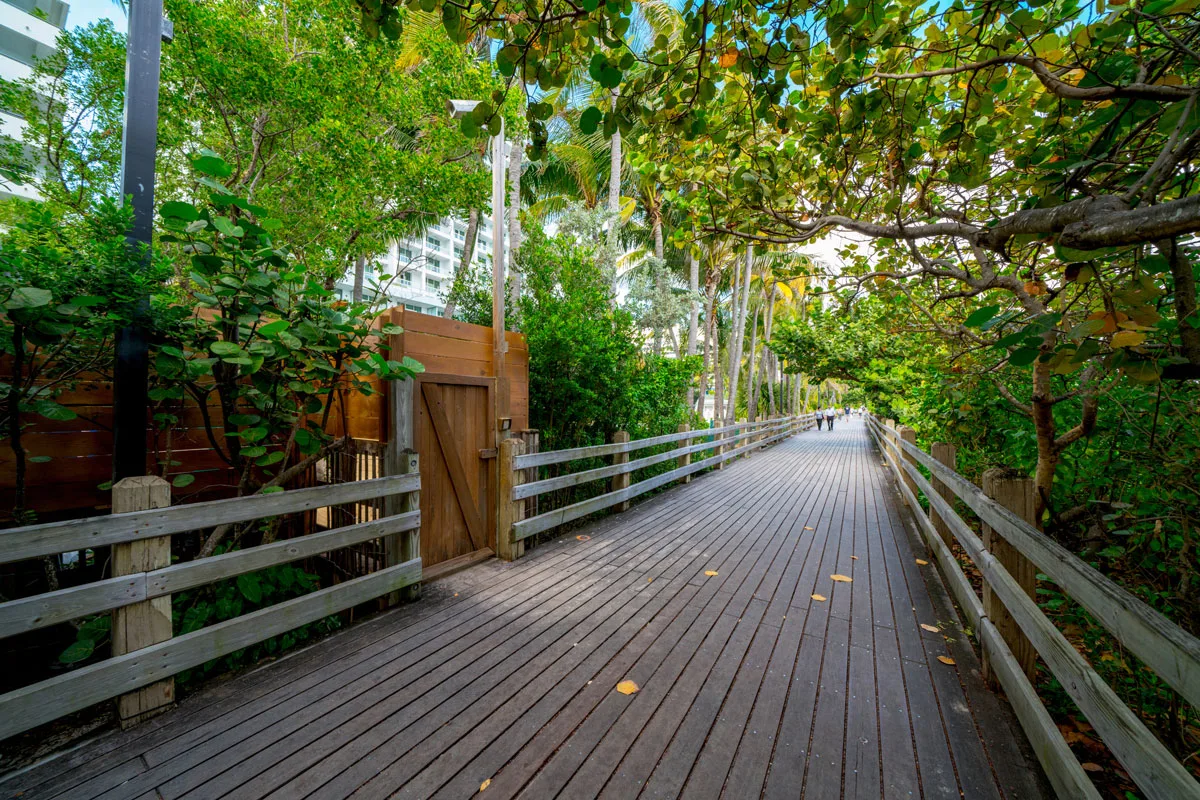 The beaches and water are picture-postcard clean, and if you stick to the northern end, you will find it far less crowded than the tourist-dense south end of the beach.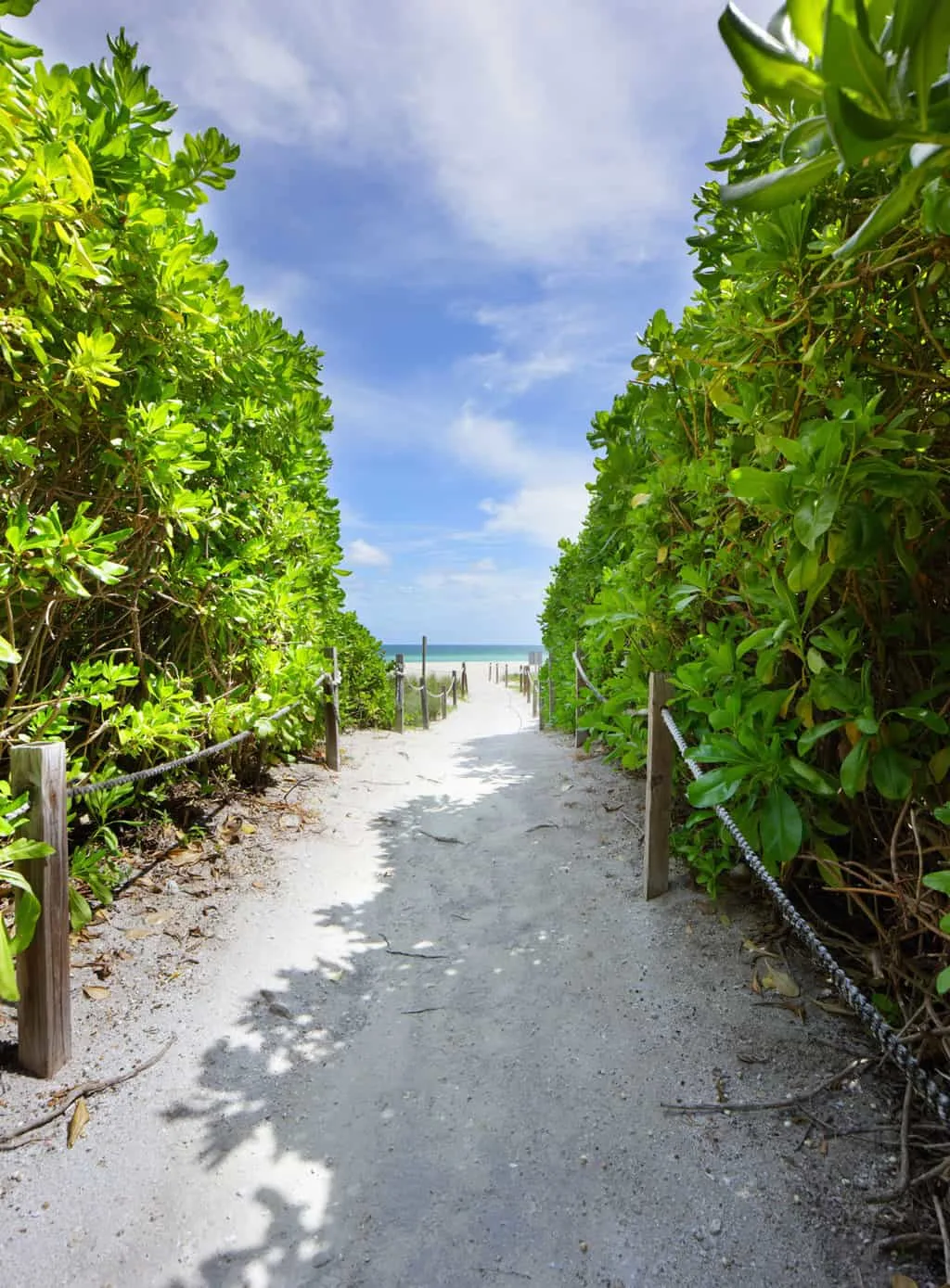 ---
Keep Your Gear Safe on the Beach: We've found the Best Beach Safety Gear to keep Your valuables safe on the beach or by the pool.
---
Take a Self Guided Art Deco Tour
Take a self-guided Art Deco tour. Along Collins Street, you can indulge in the Miami Beach Architectural District, also known as the Art Deco District.
Declared a historic district in 1979, this area is so chic even Italian fashion designer Gianni Versace resided in a mansion on Ocean Drive. The area has 960 landmark buildings, enough to keep even the novice Deco lover busy.
Tip for a Self Guided Art Deco Tour: You can pop into the Art Deco Welcome Center for information before you set off, or you can download their Self Guided Audio Tour App for background on the famous buildings and architecture.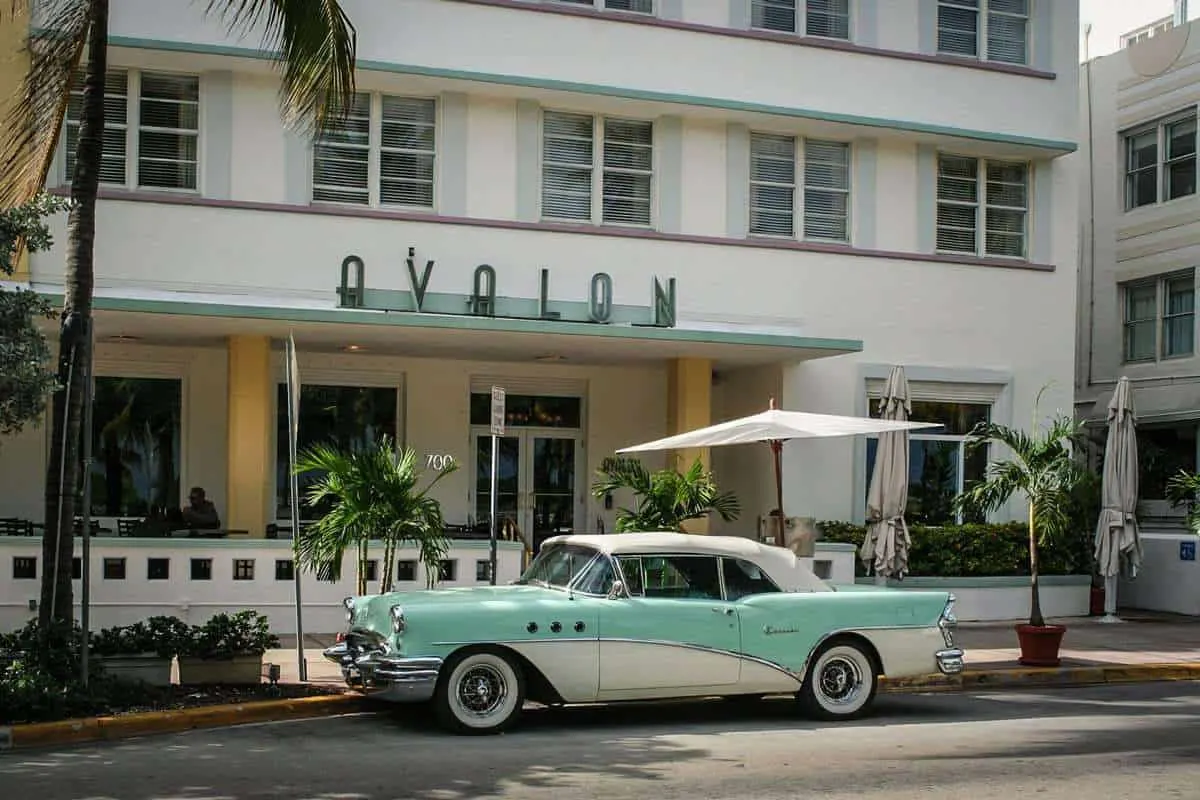 ---
Add Fort Lauderdale to Your Miami Itinerary. Miami is one of the Popular Day Trips from Fort Lauderdale for a good reason. Add Fort Lauderdale to your Miami itinerary. It's less than 45 minutes away and easy to get to without breaking the bank.
---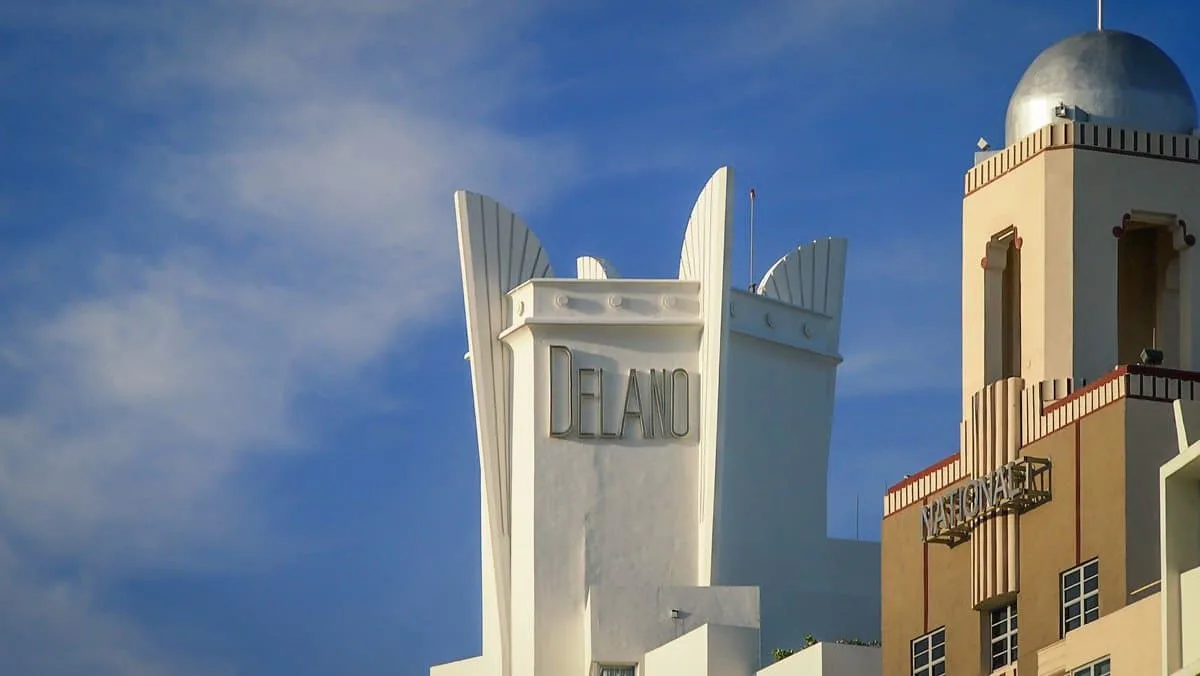 Beautifully restored hotels and boutique hotels take you back to a golden age. Pop into one of the grand old art deco hotels for the happy hour. The lobby and poolside bars in the hotels are just so gorgeous. They transport you back to a time when sophistication and style were a matter of course.

Use the Hop on Hop Off Bus
While the famous South Beach area is very walkable, you will need transport to explore other parts of Miami. Hire a car or even a scooter, or you can jump on and off the bus. The Big Bus is one of the more inexpensive things to do in Miami.
People don't realize that the Big Bus can be a very cheap method of transport and a great way to get your bearings in the city.
You can opt for a 24hr or 48hr ticket and hop on and off at various famous attractions around the city, including South Beach, Downtown Miami, Coral Gables, and Little Havana.
See iconic buildings and monuments like the Freedom Tower, the Versace Mansion Villa Casa Casuarina and the Miami Beach Architectural District.
See here for full details of the Big Bus tickets and inclusions.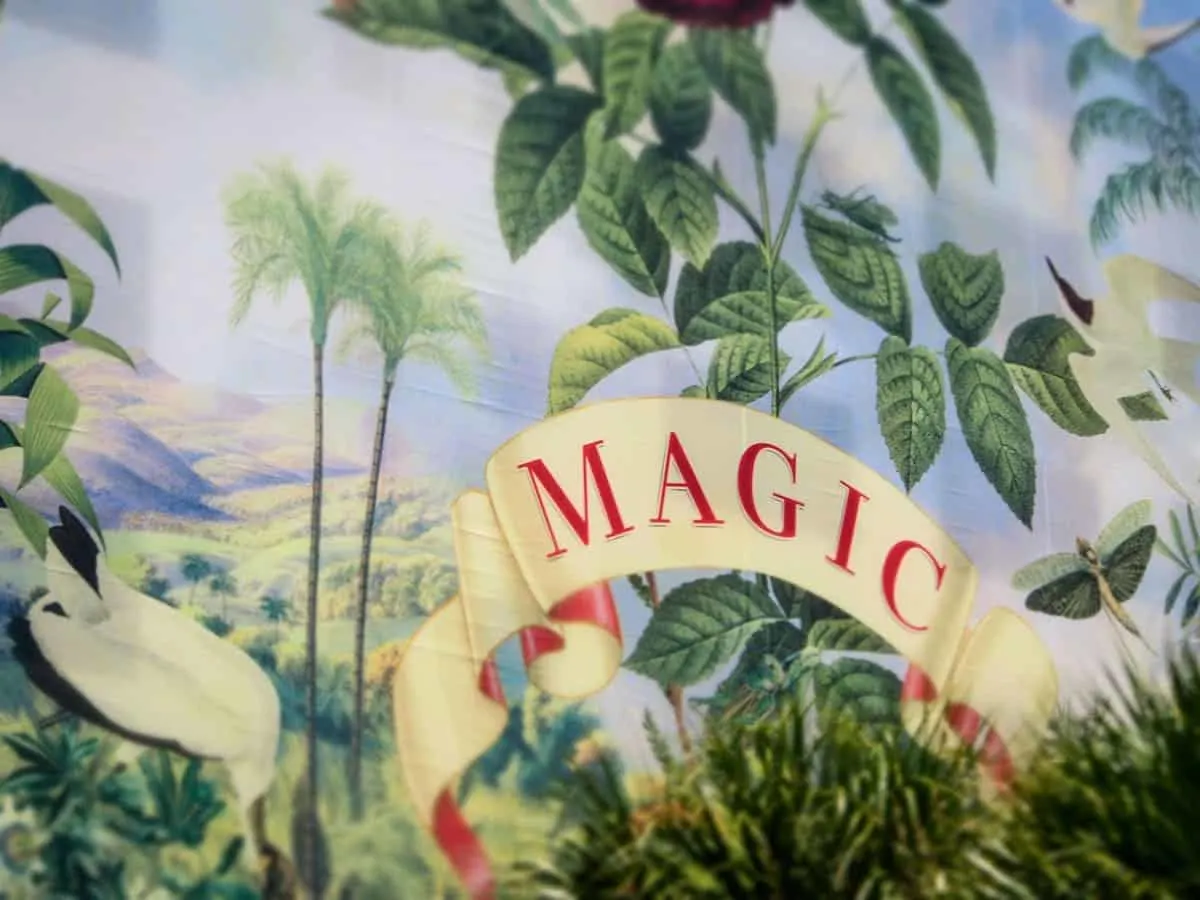 Celebrity Spotting on A Bus or Boat Cruise
Miami has set the scene for countless TV shows and movies. Many celebrities have also fallen under the magic city's spell and call Miami home. Use the Big Bus to see where Gloria Estefan lives, right next door to Ricky Martin. Where Al Capone lived and where scenes from Miami Vice were filmed.
Boat tours can also take you along a stretch of waterfront mansions belonging to the rich, famous and infamous, including where Dexter lives.
Tip: You can upgrade your Big Bus Ticket to include additional boat tours.
Try the Open-Top Bus and 90-Minute Boat Tour. Add a 90-minute cruise of Biscayne Bay, where you can see some of Miami's best sights. This includes the famous Venetian Islands and the mansions of Miami's celebrity residents.
Get three tours in one with the Big Bus Combo–Everglades, City Tour, and Bay Cruise.
Discover the Everglades and Florida's exotic wildlife with a wildlife show and airboat ride.
Visit the hotspots in Miami City like Wynwood and Miami Beach
Take a cruise around Biscayne Bay and see "Millionaire's Row."
Explore each experience at your own pace across multiple days
Self Guided Street Art Tour of the Wynwood Walls
Miami's premier art district is loaded with colourful street art, street performers, cafes, breweries, galleries and boutiques.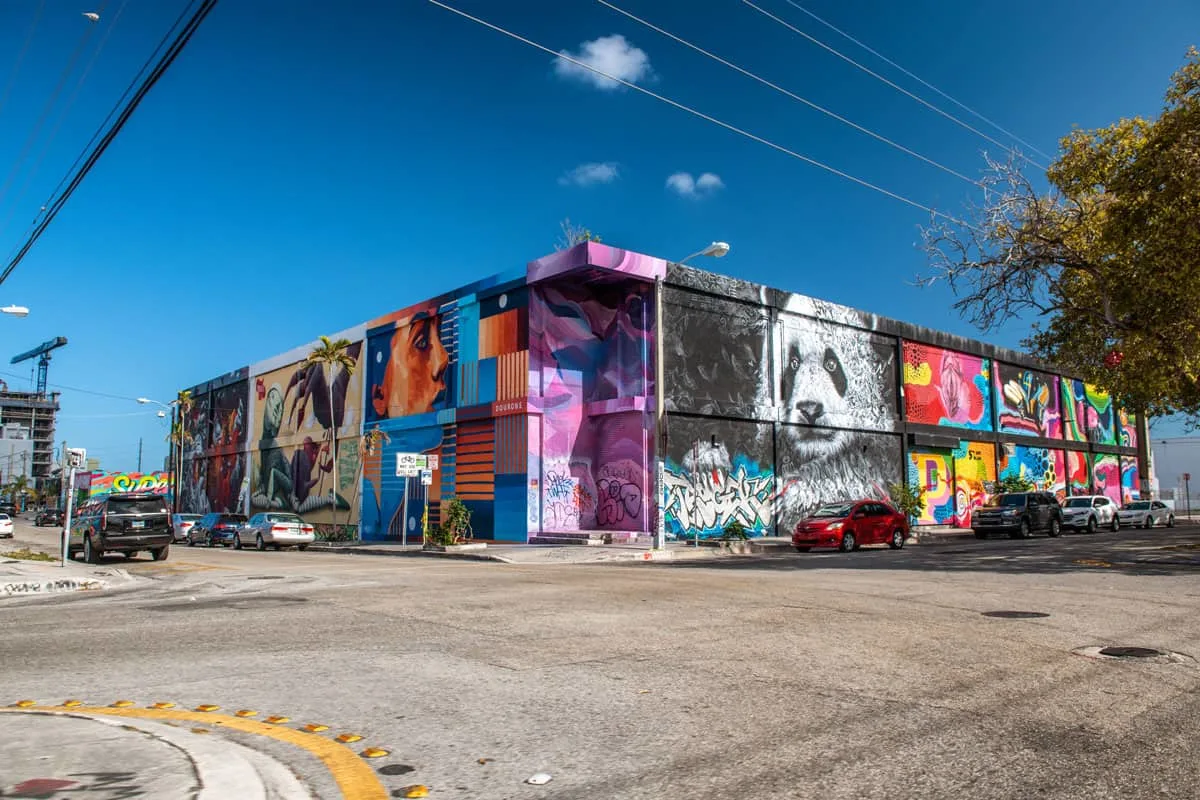 The former manufacturing district has a great vibe and is much cheaper than the South Beach area. Take a self-guided walking tour of the Wynwood Walls. It is an incredible collection of murals by more than 50 of the world's best graffiti and street artists.
This self-guided walking tour of the Wynwood mural district guides you through each mural.
Visit Little Havana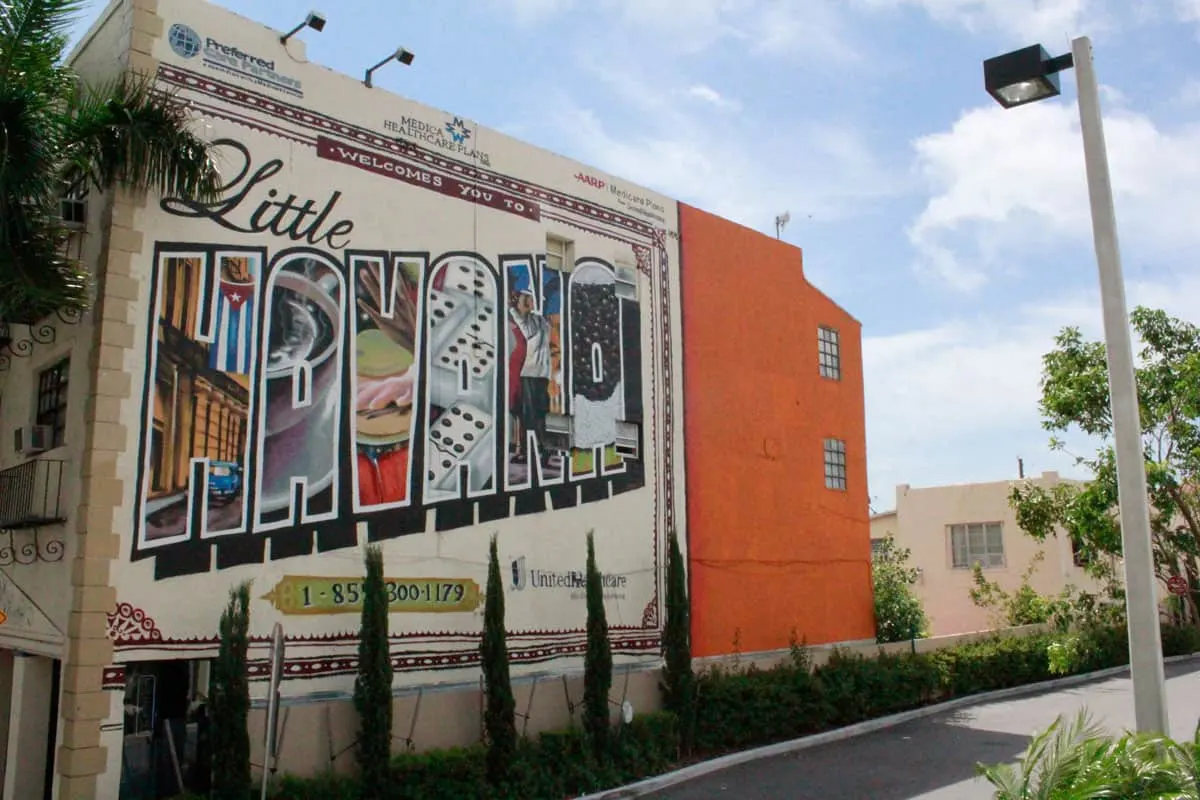 If the Cuban influence throughout Miami is not enough for you, you will find it in concentration in Little Havana. Calle Ocho, the main street, is where it all happens. Cigar stores abound, Cuban sandwiches are in plentiful supply, and a game of dominoes is always available.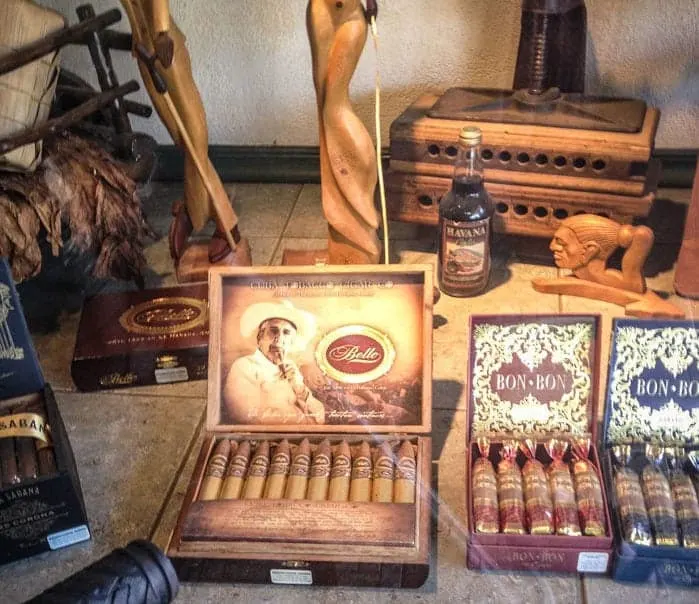 Maximo Gomez Park, or Domino Park, is where local Cubans gather daily for some serious dominoes. No gambling is allowed, but by the serious nature of the games played and spectators' reactions, one could wonder if a pension or two isn't being supplemented.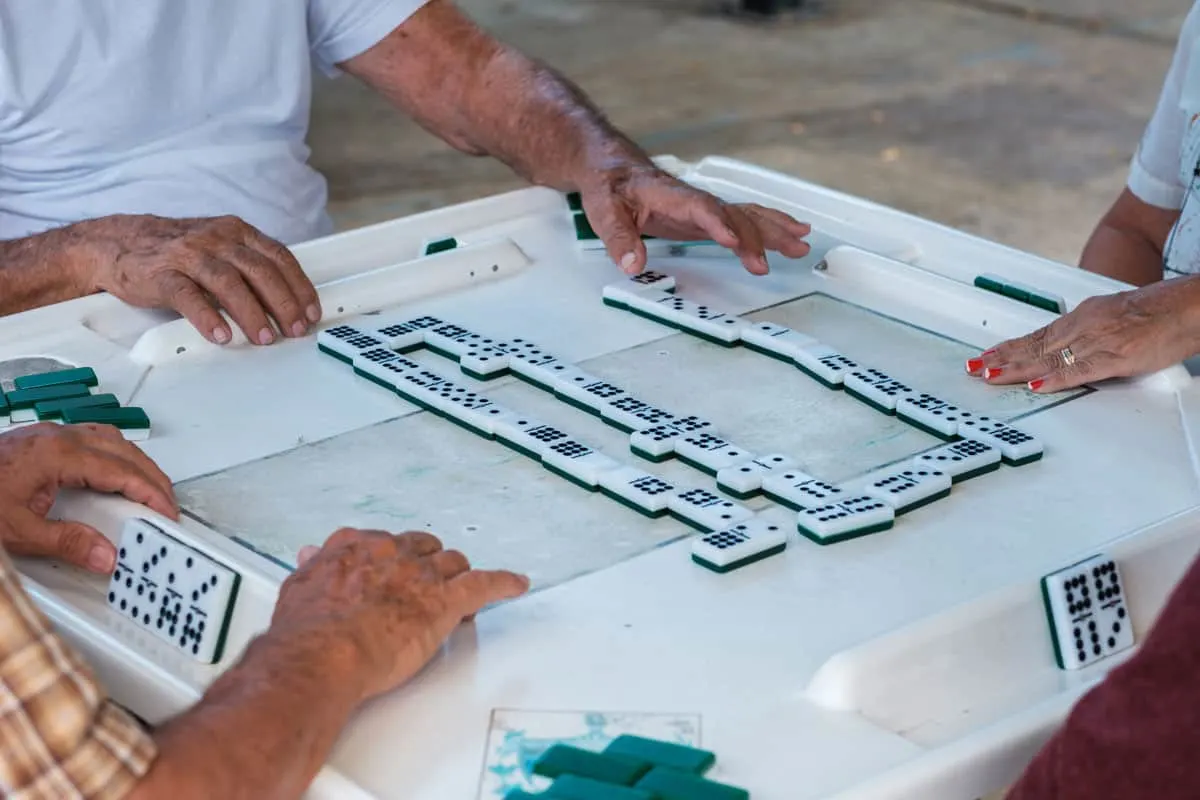 If you're on the scout for cheap activities in Miami, Little Havana holds Cultural Friday on the last Friday of the month. The main street, Calle Ocho, comes alive with food stalls, street markets, and music. This was also where the Guinness Book Of Records was set for the world's longest Conga line.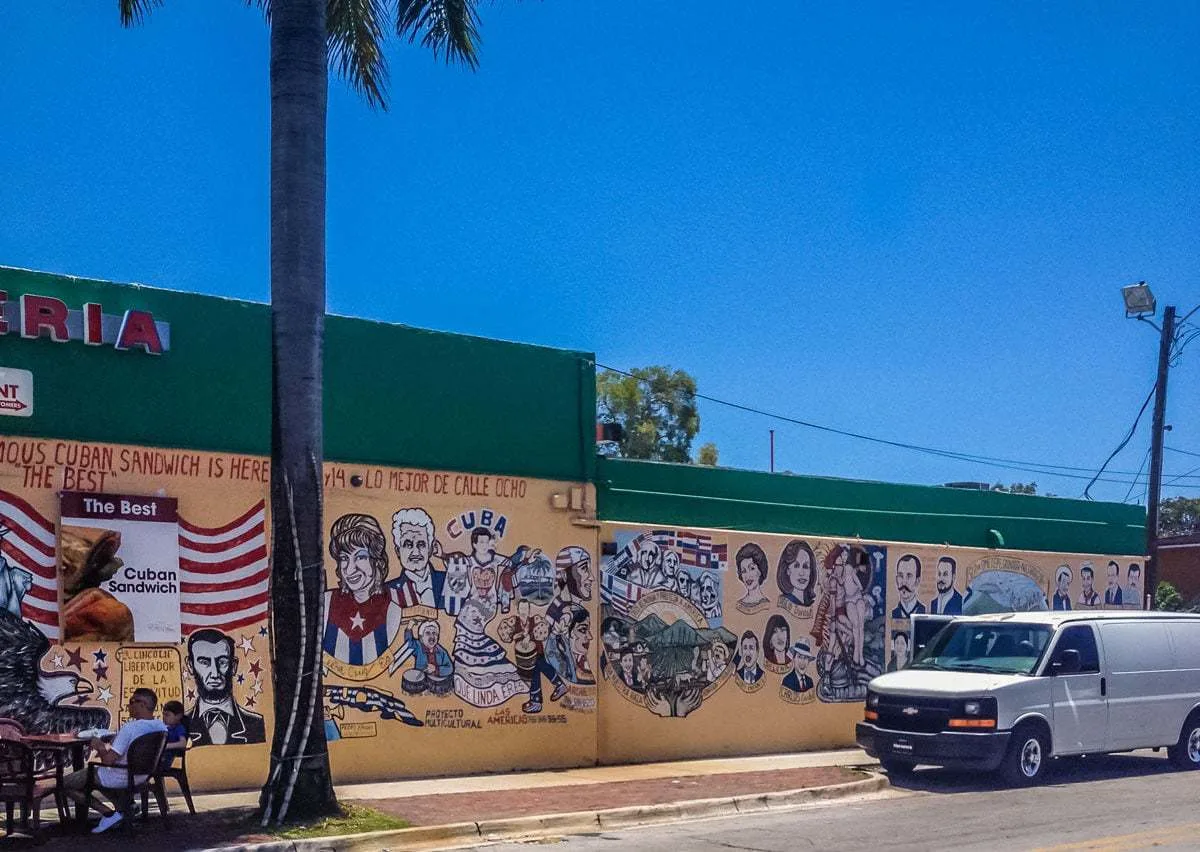 Discover Miami's Mediterranean

Side

Head to Espanola Way. This little Mediterranean influenced street is famous for its mix of outdoor dining, cool boutiques, and cafes.

In contrast to the art deco surrounds of South Beach, the historic Spanish village has a reputation as the bohemian corner of Miami. Once intended for high society, Espanola Way has a chequered past.

Espanola Way was a regular gambling haunt for Al Capone, other gangsters, and a popular backdrop for Miami Vice (1980s).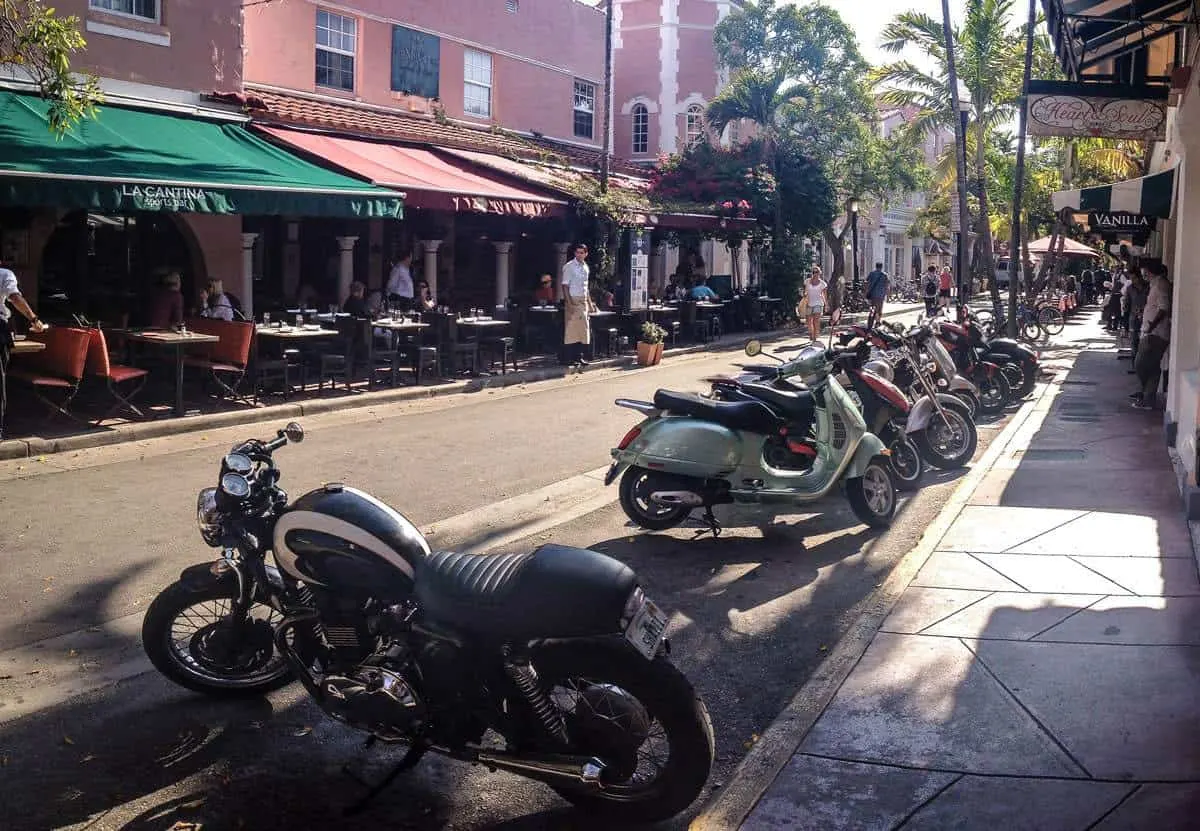 Work The Happy Hour
As we said, Miami is expensive, especially in tourist areas. But you can get a deal if you know where to look. Follow the local's lead and work the happy hours.
From around 4-8 pm, you will find many restaurants vying for your business, offering great Happy Hour deals on everything from beers and cocktails to pizza and oysters. Lincoln Road, the largest open-air mall in Miami, is a Happy Hour hot spot in the afternoons where you will find every caliber of restaurant and bar imaginable.
Drinks are either 2 for 1 or heavily discounted by Miami standards, and there is usually a good selection of happy hour menus on offer. It's a great way to enjoy some really nice restaurants at a reasonable price. You can find a comprehensive guide here to some of the best happy hour specials in Miami.
Eat Where the Locals Eat.
For great local food at reasonable prices, everyone heads to Bella Cuba, or Puerto Sagua. These local haunts serve great Cuban-style fare for less than you will pay on the main road. Expect to pay about the same at Bella Cuba for a 3-course meal, beer, and wine as for a burger and a beer on the main road. You decide.
If you are looking for a good breakfast deal, most hotel restaurants along Collins Street are vying for the breakfast trade, with all-inclusive breakfasts ranging between $8 – $15. In true American style, they are generous in size so a pretty good deal.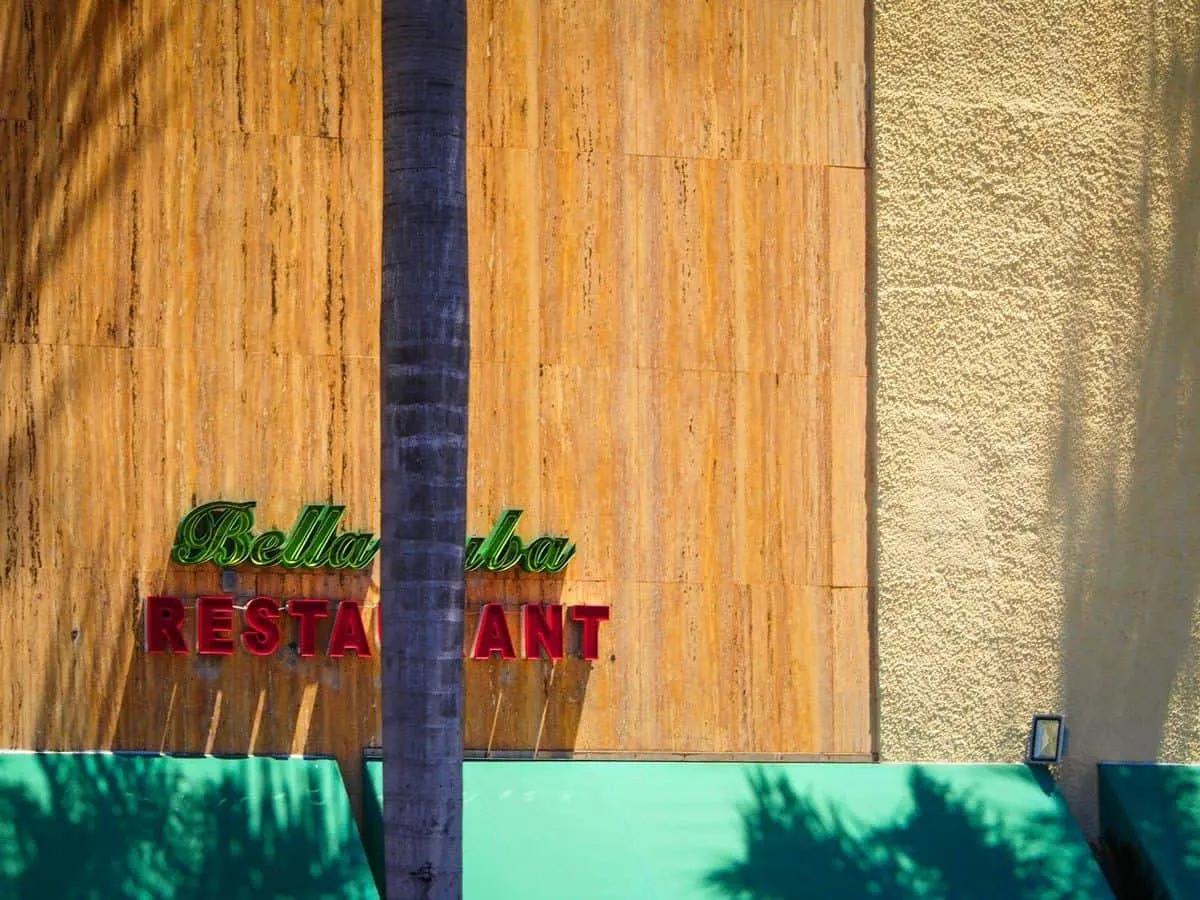 If you want to indulge in a city/beach getaway, Miami may be for you. Lounge by the beach during the day, shop in the afternoon and dine and dance by night. But for all her glitz and glamour, Miami doesn't have to leave you entirely broke. There is plenty to do in the magic city without paying the earth.