We have talked before about iconic and scenic train routes in Europe. Switzerland lays claim to some of the most scenic train routes, not just in Europe, but the world.
One of the most picturesque and popular of those routes is the Golden Pass Line from Lucerne to Montreux.
The Golden Pass Line
The Golden Pass Train takes you along one the most spectacular routes in Switzerland passing some of the countries most iconic vistas.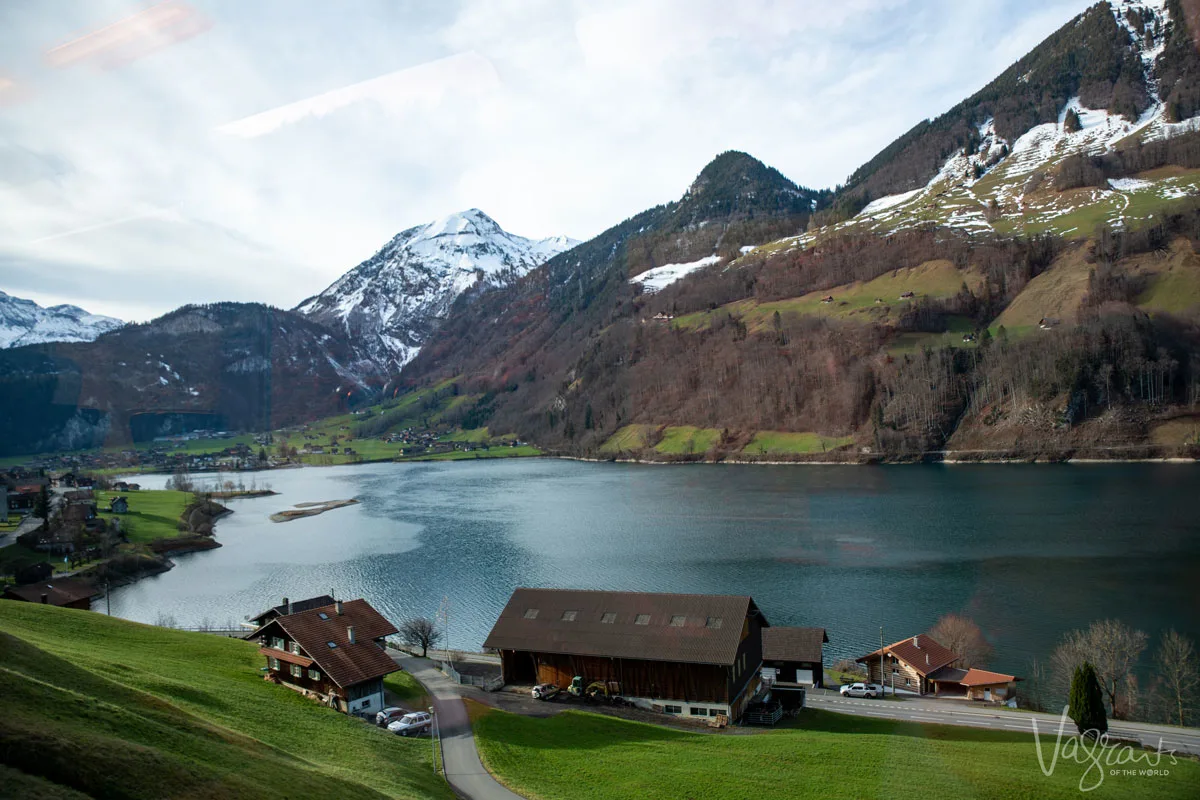 Trace the shorelines of Switzerland's most beautiful lakes, including Lake Thun, Lake Brienz, and Lake Geneva. You will see the spectacular Brünig Pass and travel through lush green meadows dotted with charming Swiss villages as you climb into the magnificent Swiss Alps.
The Golden Pass route bundles Switzerland's most beautiful landscapes into one journey.
---
Plan Your Trip to Europe: Discover the best time to visit Europe based on where you want to visit and what you want to experience.
---
Train Travel in Switzerland
Train travel in Switzerland is efficient, clean, comfortable, easy to navigate and undeniably the best way to travel around the country. The national train company is SBB.
Bookings for all Swiss train travel can be made on the SBB website, or in person at any of the Swiss rail stations.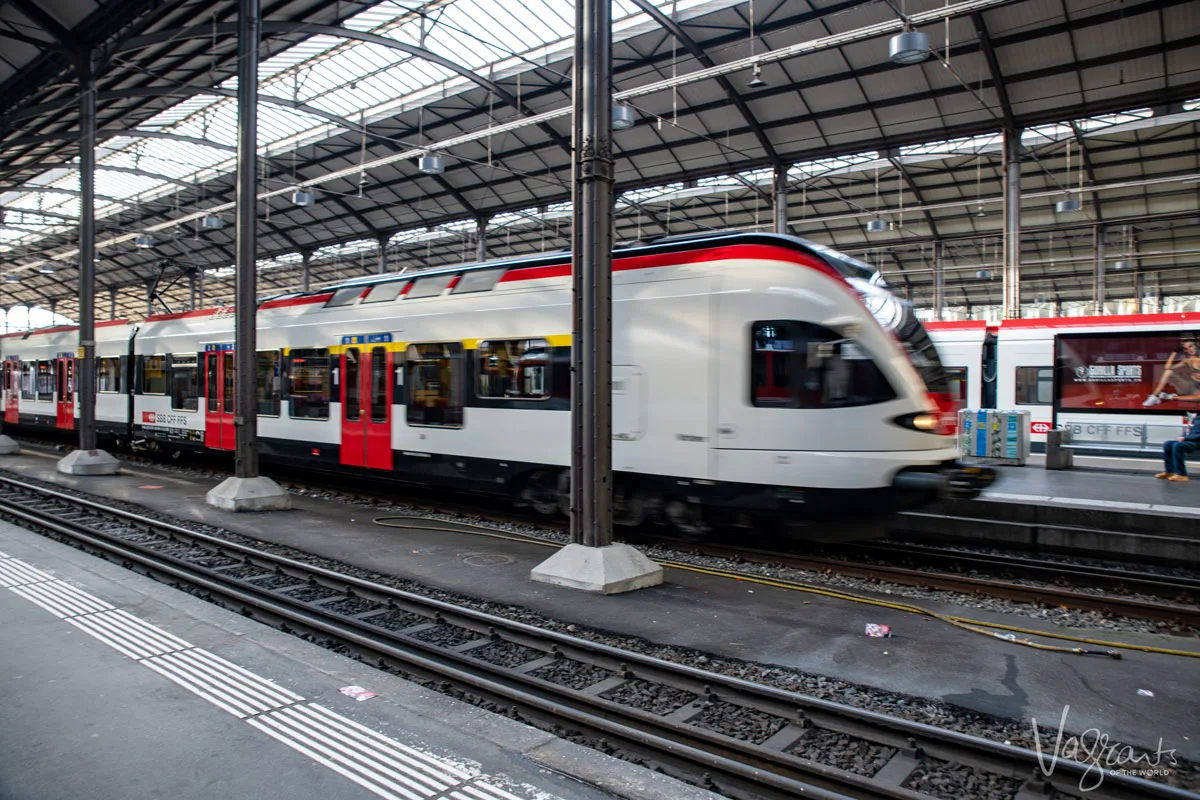 Golden Pass Line Guide
Considering how good train travel in Switzerland is, it is surprisingly difficult to understand the Golden Pass Train Line booking system. Different companies run different trains, and travel tickets and seat reservations must be booked and paid for separately for each leg of the journey.
It is highly recommended you book your journey on the Golden Pass Train in advance, especially in the peak spring, summer, and autumn months. During these months it is not unusual for the train to be fully booked and the best seats reserved.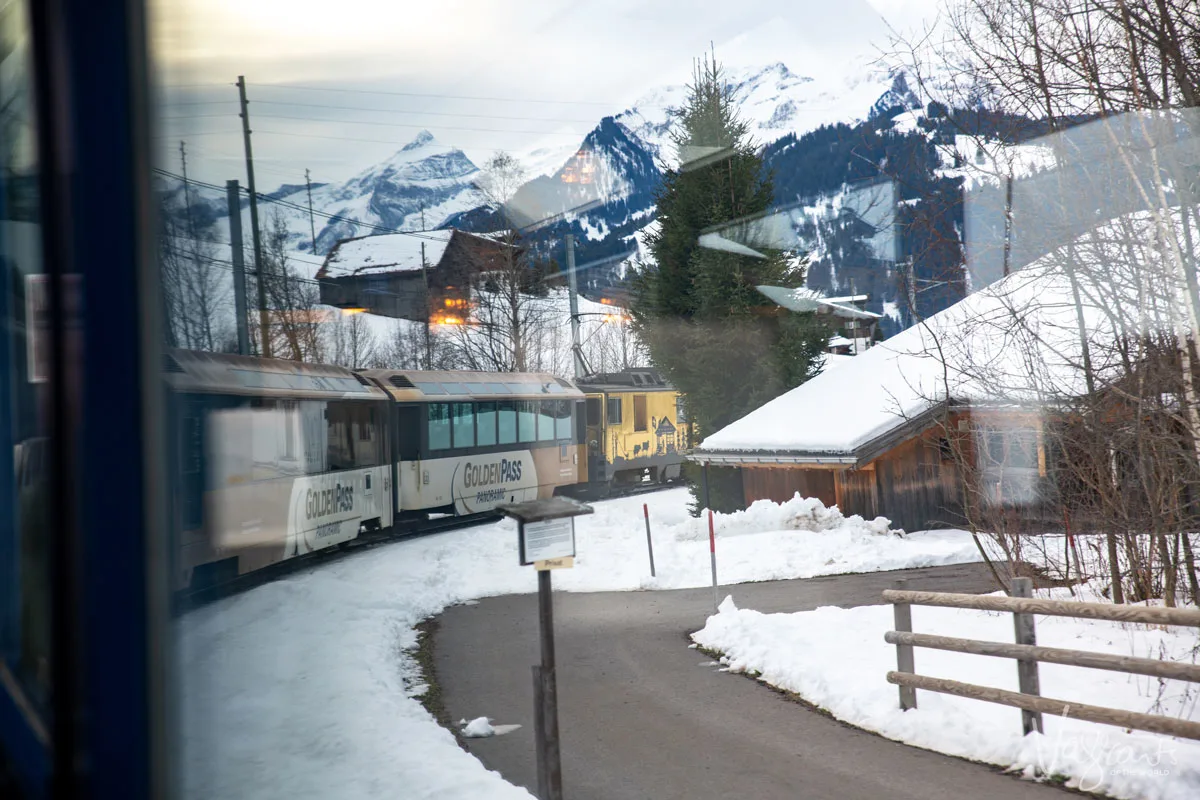 Don't be surprised if some schedules are booked months in advance during these peak months.
We have put together some useful tips on how to book the Golden Pass Train and what to expect to help you plan your train travel through Switzerland.
The Golden Pass Train Route
The Golden Pass Train Route is not one train journey but made up of three separate train legs:
Lucerne to Interlaken

Interlaken to Zweisimmen

Zweisimmen to Montreux
You can, of course, choose to take one route, or, book all three for a continuing journey from Lucerne to Montreux.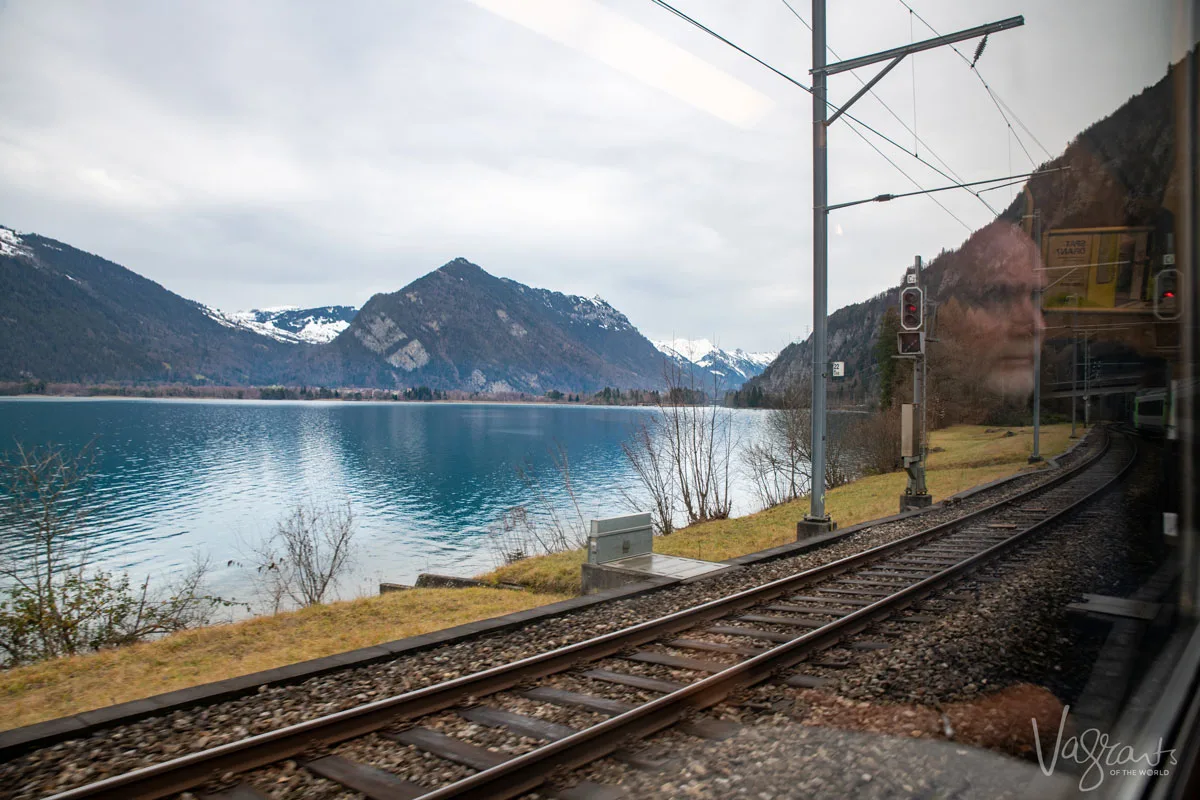 Types of Golden Pass Line Trains
Zweisimmen and Montreux
Between Zweisimmen and Montreux, which is the leg operated by Golden Pass, you have a choice of Panoramic or Classic cars. The Panoramic cars are modern, comfortable and better suited to sightseeing.
Whereas, the Classic trains are all about the old world charm with lots of polished timber and belle époque style finishes. These trains are much more popular with tour groups, so more crowded and have limited luggage space.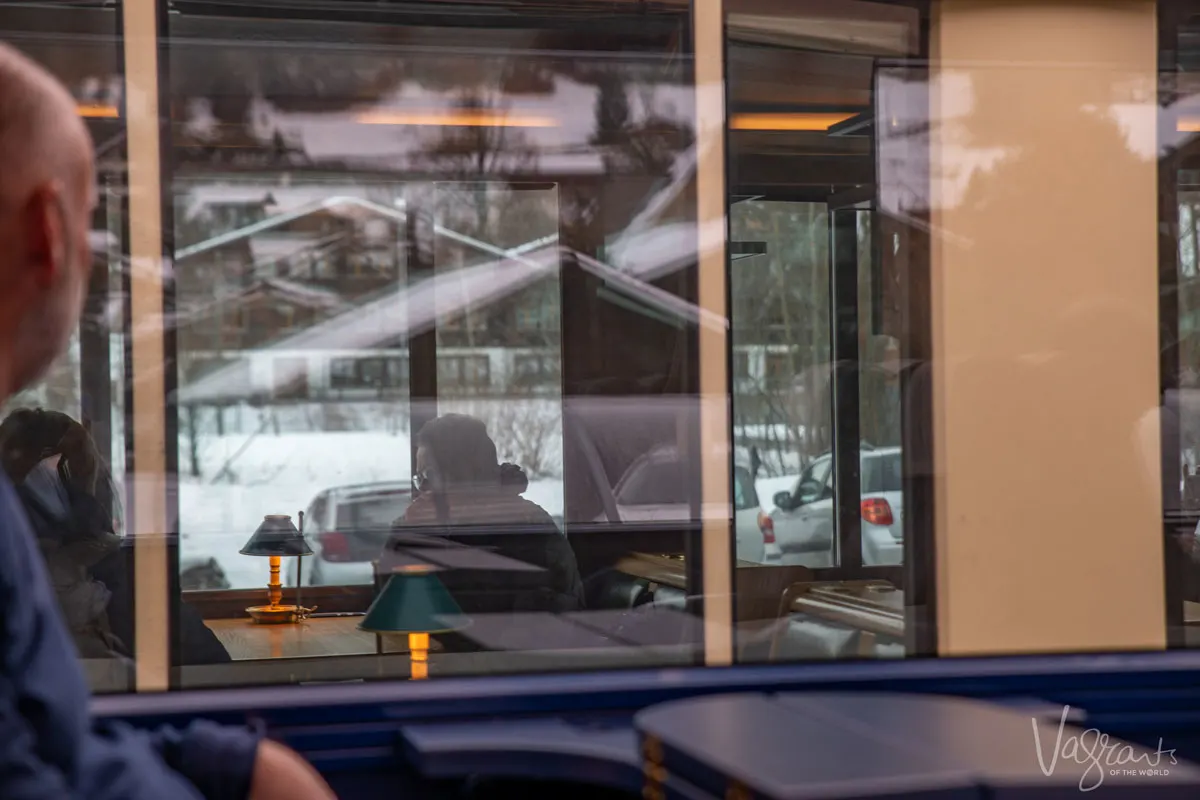 There is also a VIP section on two services each day between Zweisimmen and Montreux on the Panoramic Train.
The area offers a full front and side window view for up to 12 passengers. The seats are not as spacious as in first-class, but you do have an absolute front-row scenic view. These seats attract an additional CHF 15 (~USD $15.00) supplement charge.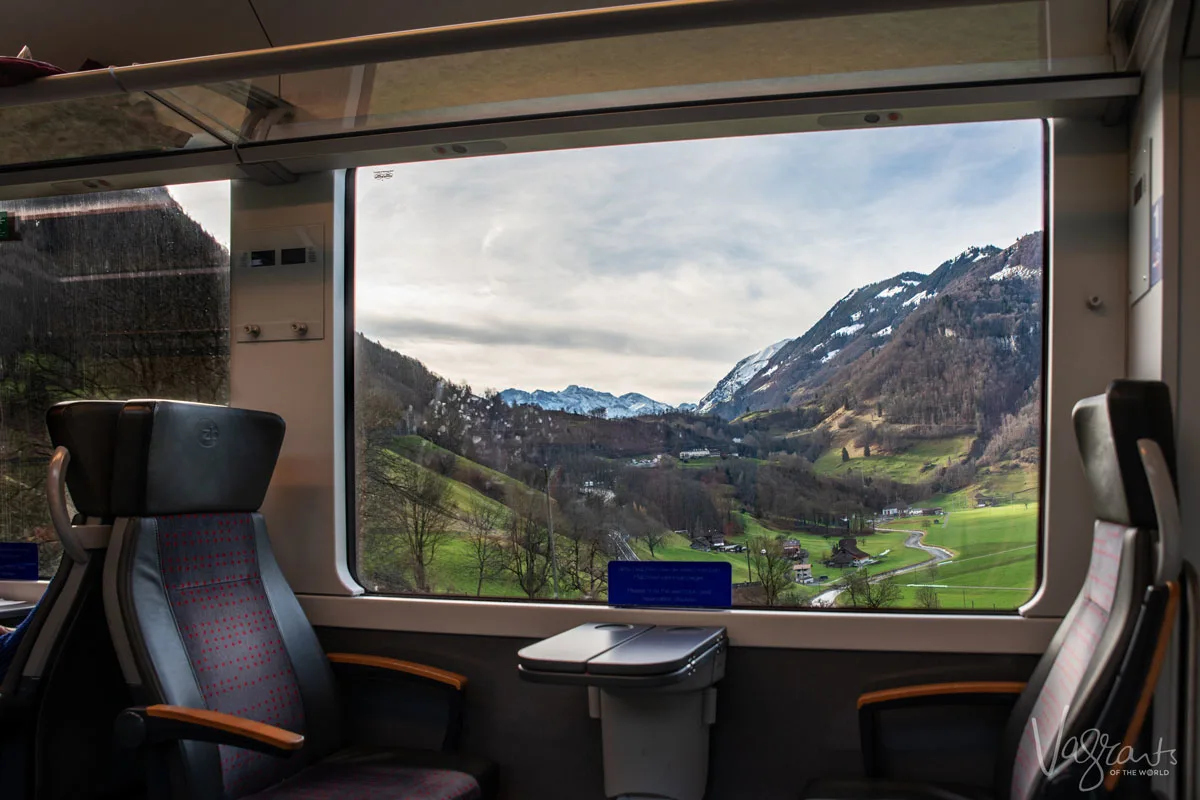 Lucerne to Interlaken Ost
The Lucerne to Interlaken Ost service is on the brand new panoramic Interlaken Express.
Interlaken Ost to Zweisimmen
The Interlaken Ost to Zweisimmen is on the BLS RegioExpress.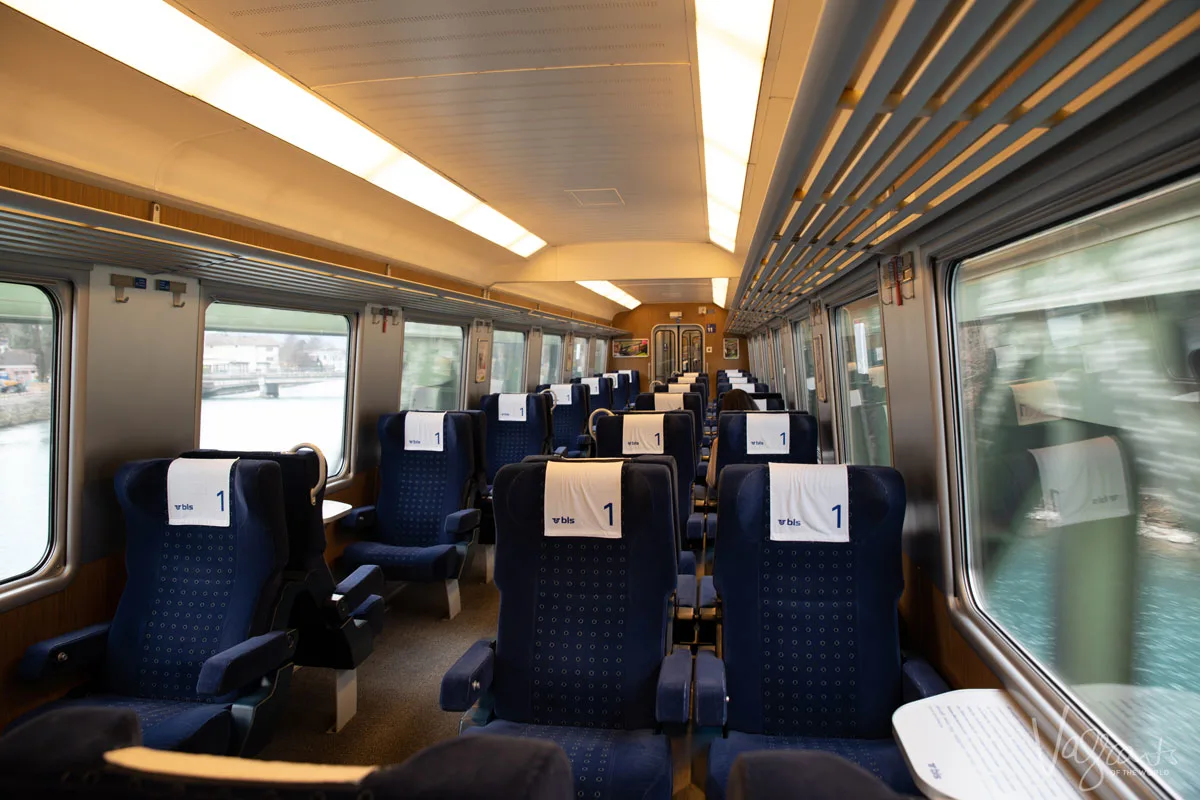 Golden Pass Theme Trains Chocolate Train and Cheese Train
Take a Golden Pass themed train journey with MOB and discover the secrets of Switzerland's most famous culinary traditions – chocolate and cheese. Take the scenic train rides and learn the history of these culinary traditions, see live demonstrations and of course, try some of the most beautiful Swiss products from the source.
See here for details on the Chocolate Train and here for more information on the Cheese Train.
---
Add a River Cruise to Your Swiss Itinerary: A river cruise down the Rhine and Moselle between Paris and Zurich is a great addition to your Swiss itinerary.
---
How Long is the Golden Pass Train Ride
If you decide to travel the full length of the Golden Pass from Lucerne to Montreux (or vice versa) on all three trains, the entire journey will take a little less than five and a half hours.
Travel time for each train leg is approx:
Lucerne to Interlaken – A little under 2 hrs
Interlaken to Zweisimmen – less than 1.5hrs
Zweisimmen to Montreux – 2 hrs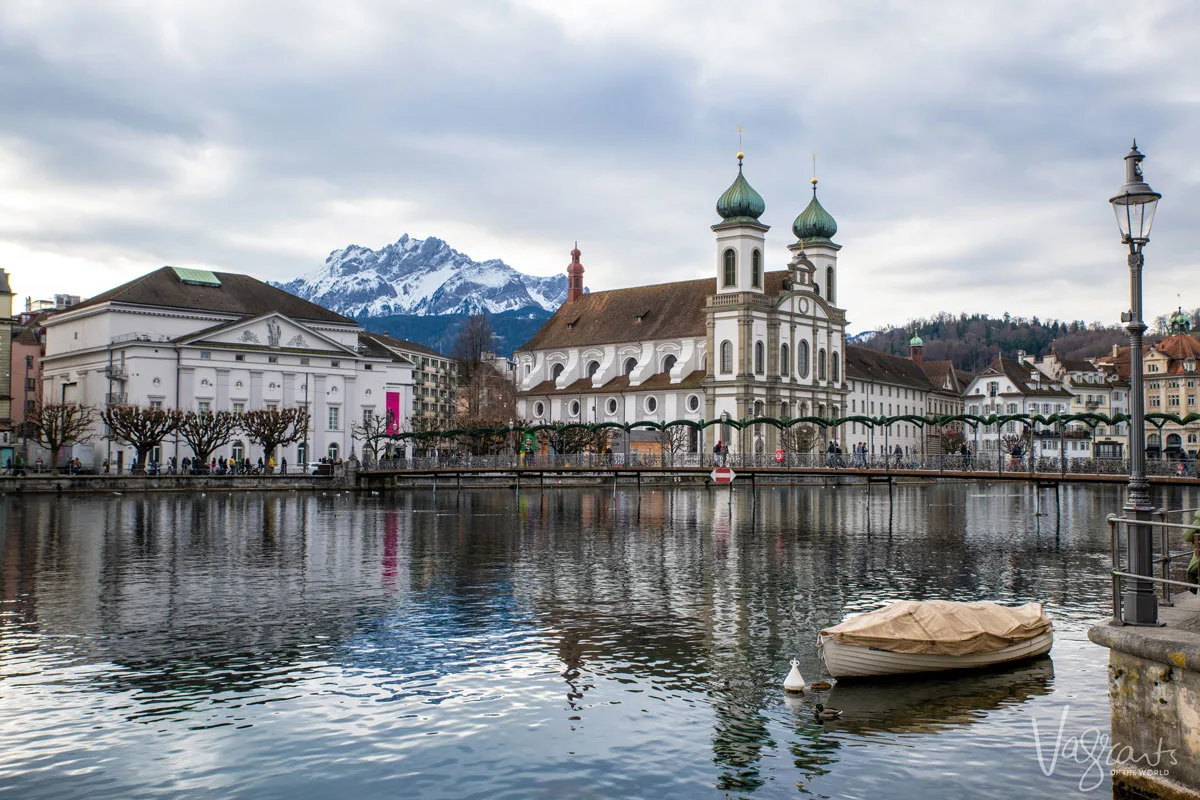 Train Connections
Connection times have been set to be achievable. Each train connects seamlessly with the next with enough time to transfer yet not having to wait around (between 6-15 minutes depending on which service).
The trains all connect from small stations, so you don't have to rush. At most, the connecting train will be two platforms away, so it is easy to transfer in a short time, even with luggage.
Services on Board The Golden Pass
All train services along the Golden Pass Route offer food and drink service to your seat with quite an expansive menu of snacks, light meals, tea, coffee, wine and more. Prices are not expensive by Swiss standards, although, do expect things to be a little pricier than average.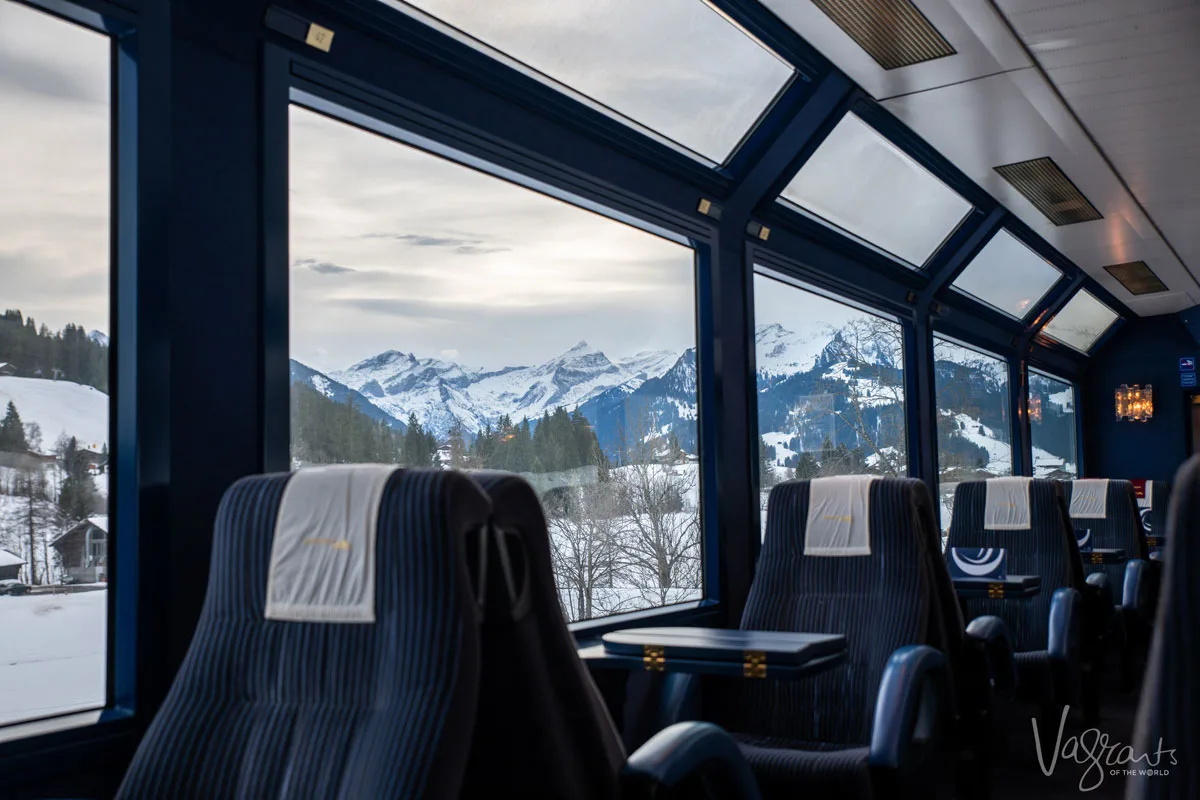 ---
Only Got a Few Days in Switzerland? If you are short on time in Switzerland, add a trip on the Golden Pass Line to our 2 day Switzerland itinerary for a fantastic all-around Swiss experience.
---
Travelling on the Golden Pass Train With Luggage
It is fine to go on the Golden Pass with luggage. All train services have space to store cases. Bear in mind, this may not necessarily be near you. We went with a large suitcase each and a carry on backpack. It was very manageable with both storage and connections.
Is the Golden Pass Line Included in the Swiss Travel Pass
Yes, it is. However, you still need to make a seat reservation for any of the Panoramic railways and pay the additional reservation supplement (see below).
Also, we would advise you to carefully weigh up the value of the Swiss Travel Pass in relation to the length of your time in Switzerland and how many train trips you plan to do. Sometimes, these so-called "value" travel passes are only valuable when you plan to do a lot in a particular country.
About the Swiss Travel Pass
The Swiss Travel Pass allows for unlimited access to the Swiss Travel System as well as free entry and discounts to attractions and over 480 museum and exhibitions.
You can buy passes for 3, 4, 8 and 15 days. You can find some excellent information here on the value of the Swiss Travel Pass or; you can buy a Swiss Travel Pass here.
Swiss Half Fare Card
A Swiss Half Fare Card may be better value for your travel through Switzerland. The Half Fare Card offers up to 50% off fares for train, bus, and boat services throughout the country and includes most mountain railways.
You may purchase an unlimited number of discounted tickets on all routes marked with a continuous or dotted line on this map.
The Swiss Half Fare card is valid for one month and costs ~ 120 CHF (125 USD).
We calculated, for the Swiss Half Fare card to be of value, your total transport expenses must exceed 240 CHF (250USD) per person for the month.
Does a Eurail Pass Include Golden Pass?
Yes, a Eurail Pass is valid on the Golden Pass. However, seat reservations are recommended, especially for groups and will also incur a reservation supplement as with the Swiss Travel Pass.
How to Buy Golden Pass Line Tickets
The easiest way to book an ordinary scenic Golden Pass ticket is on the SBB website.
Go to Timetable on the SBB website.
Select English if necessary.
Complete the following steps to ensure you are on the slower panoramic lines with the availability of a Panorama Coach.
---
In the search box, enter Luzern to Montreux.
Then click on 'Add Via.'
Enter – 'Interlaken Ost'
Then click on 'Advanced Search.'
Click on 'Add Via'
Enter – 'Zweisimmen'
Then enter date and departure time.
Choose the desired departure.
Look for the Panorama Coach symbol and 'R' for Reservation Possible.
When booking online, usually the first fare shown is the Half Fare Card fare. If you are not a holder of this card, then you must enter 'No Discount' after entering your details to see the full adult fare. The price of the ticket will typically double. You can see the difference in price between the previous view and the following. The following snapshots show the difference between 1st and 2nd class.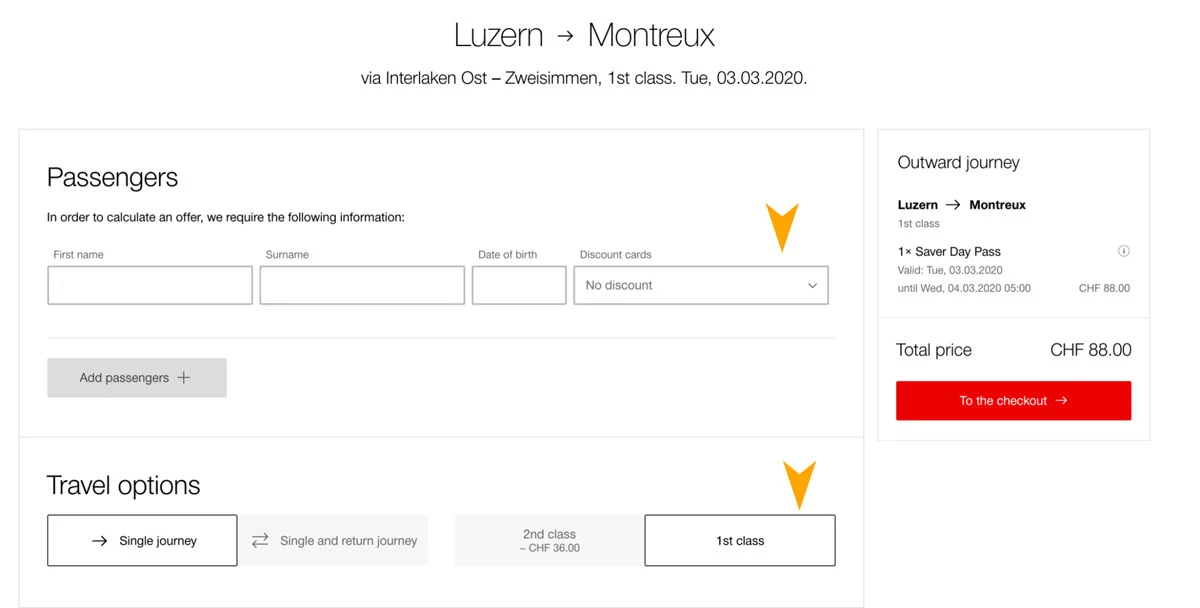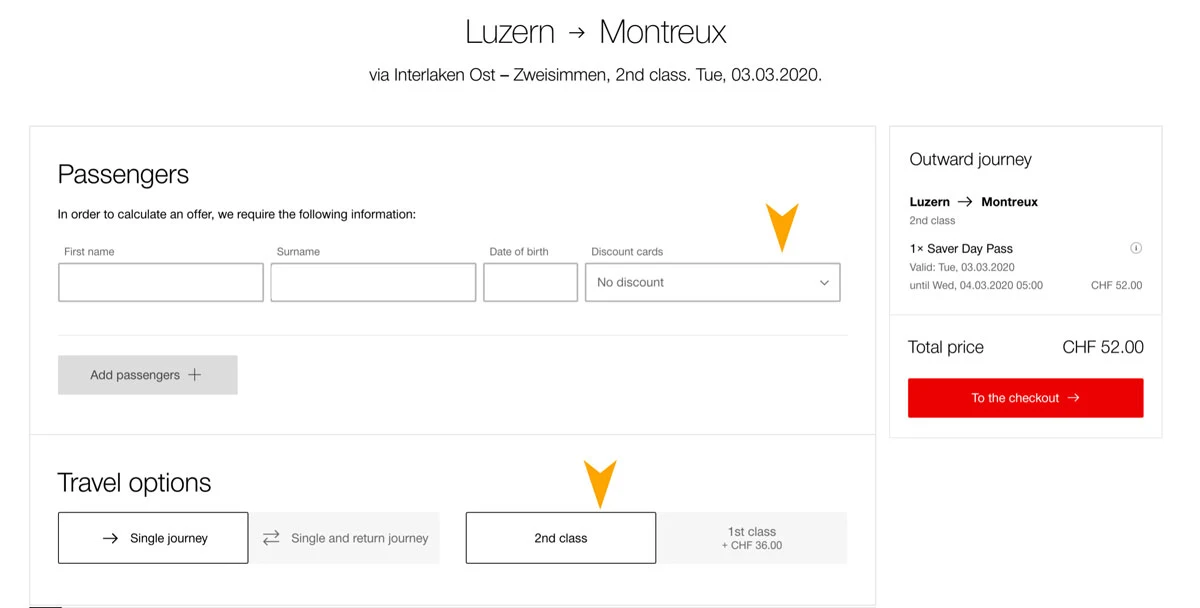 How Much Does the Golden Pass Railway Cost
As you can see from the booking example, if you want to book all three legs from Lucerne through to Montreux, the price will vary according to the fare type and class.
It can also vary depending on the time of year and the service chosen. We have seen first-class fares range from CHF 76.00 to CHF 133.00 depending on the day and time.
Children's Fares on the Golden Pass
Children under six travel free on Swiss trains which also applies to the Golden Pass Train. However, they still require a seat reservation if you want them to have a seat of their own, and this will incur the reservation fee which comparatively, is minimal.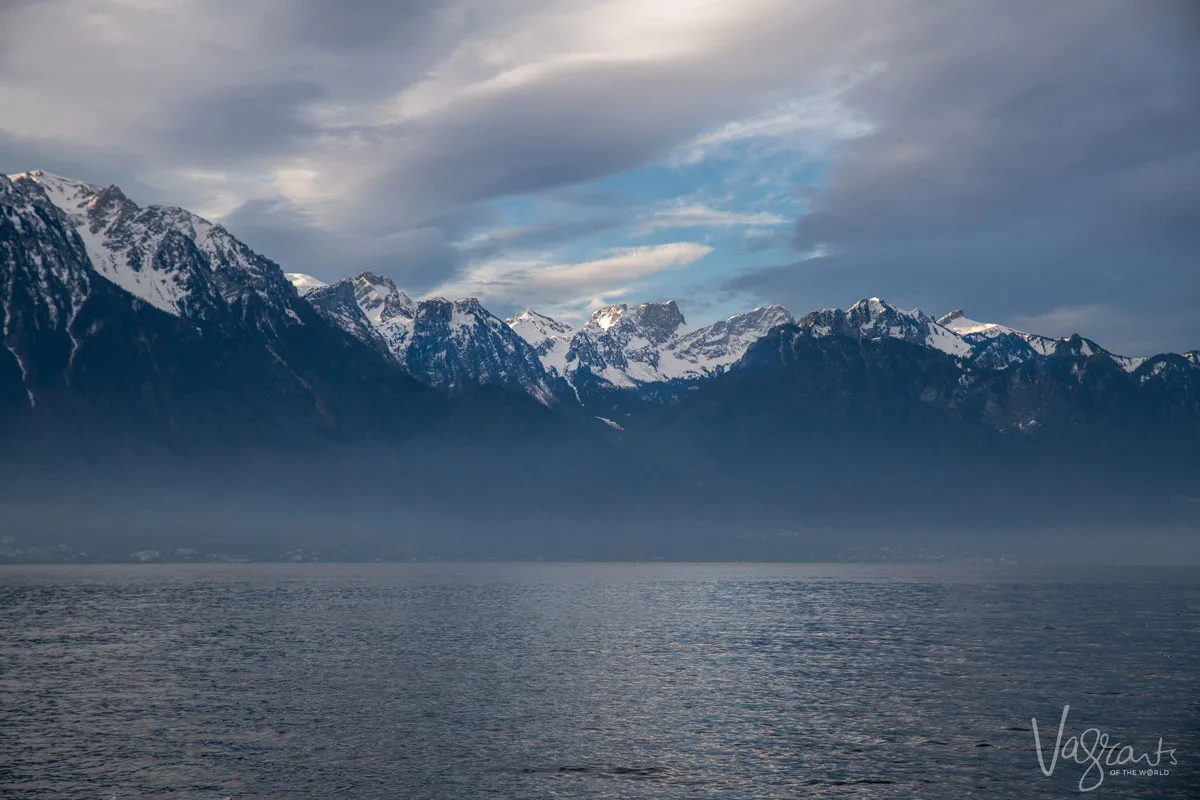 Golden Pass Seat Reservation
Once you have purchased your tickets, it is wise to make your seat reservations. Especially for Zweisimmen to Montreux in a Panoramic Coach as this is the most scenic leg of the journey.
You can make your seat reservations here on the Golden pass website. You can also reserve your seats by visiting an SBB ticket office once you are in Switzerland. We would recommend reserving seats as far in advance as the reservation system will allow.
Ensure to check your seat reservation matches the train tickets purchased, train number, class and time. Note that some trains will not allow reservations.
Seat Reservation Costs:
Each of the three train legs requires a separate seat reservation. Seat reservation charges are the same for both 1st and 2nd class tickets. Expect to pay 9 CHF (~10 USD) for each reservation.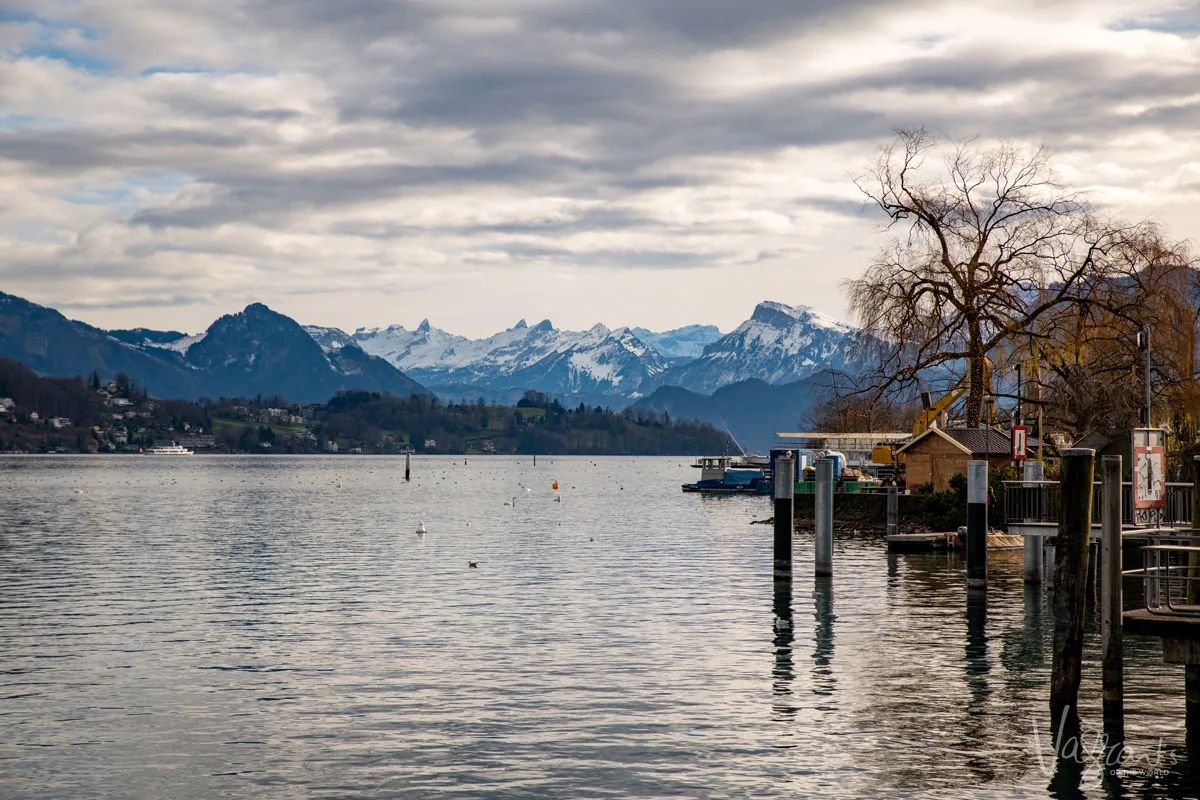 Which Side Should you Sit on The Golden Pass Train?
One of the most popular questions for avid train travellers. Especially on a scenic route such as the Golden Pass.
From Lucerne to Interlaken Ost and Interlaken to Zweisimmen, the right side in the direction of travel offers beautiful views of Lake Thun and Lake Brienz.
From Zweisimmen to Montreux, I don't think it matters which side you sit as both sides have stunning views and the panoramic windows make it possible to see each side unobstructed.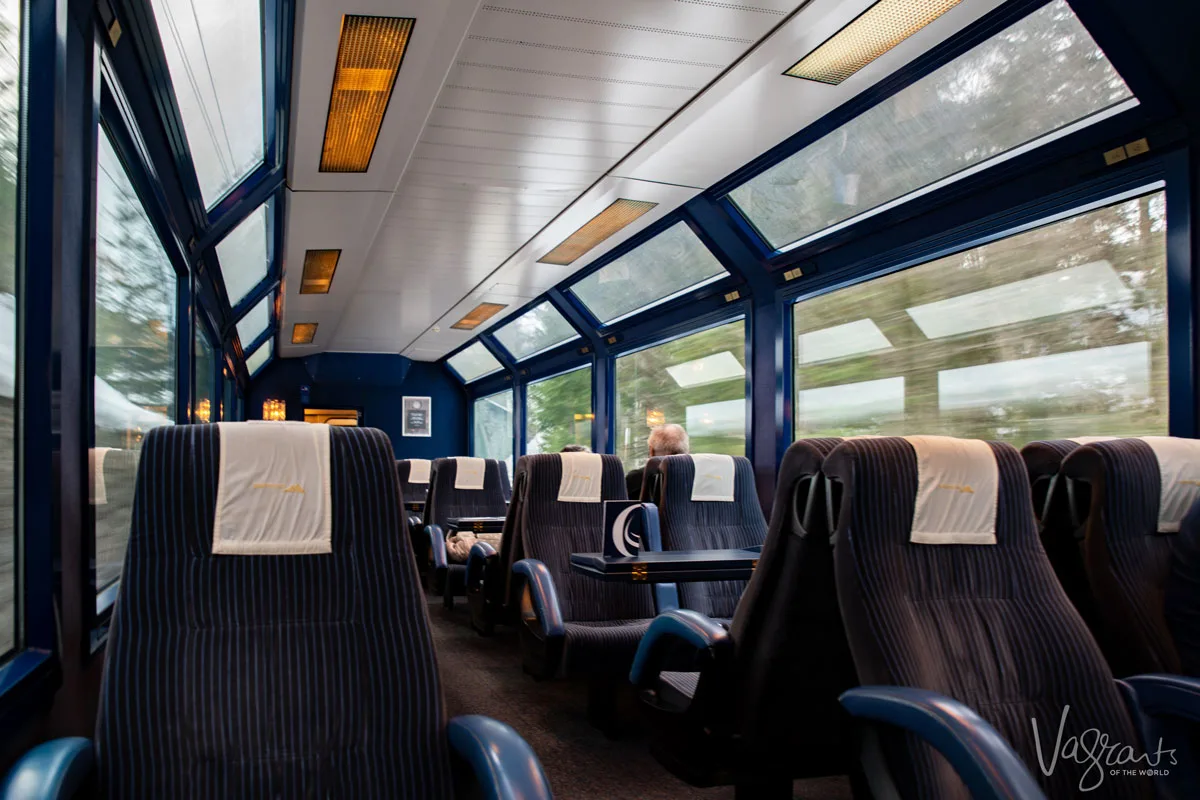 That said, I would avoid the seat at the end of the carriage opposite the luggage storage area. The person facing the front of the carriage does have some view obstructed. Choose seats towards the middle for the best all-round views – either side.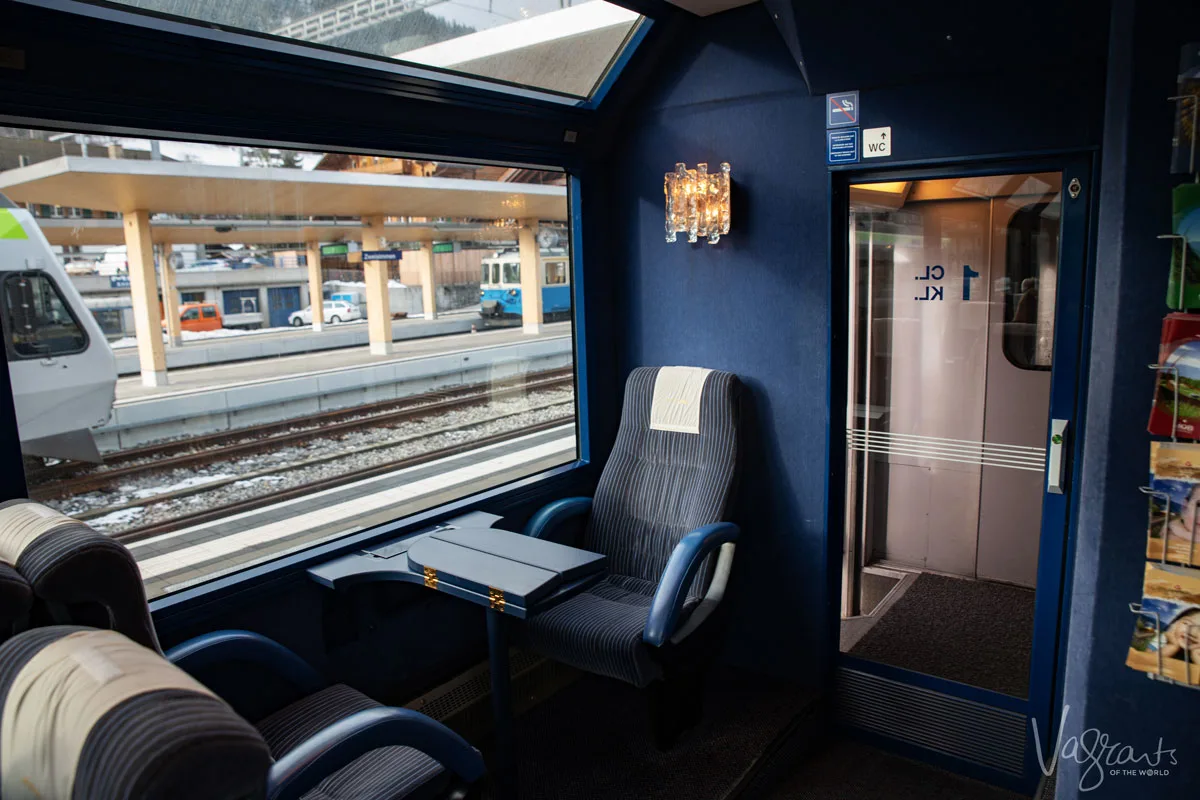 Travel To and From the Golden Pass Line
The Golden Pass starts and finishes in Lucerne and Montreux. Depending on where you are coming from, you will need to connect with either of these cities. Most people will be connecting from either Geneva or Zurich.
Use the regular rail system from either city to connect with the Golden Pass Line. Routes and prices are as follows. Bookings or seat reservations are not necessary for these routes.
Zurich – Luzern
Trains run on average at least every half hour.
The journey takes 45 – 60 minutes.
Full price tickets from 30 CHF (31USD)
Montreux to Geneva
Trains run on average every half hour.
The Journey takes 60-75 minutes.
Full price tickets from 31 CHF (33USD)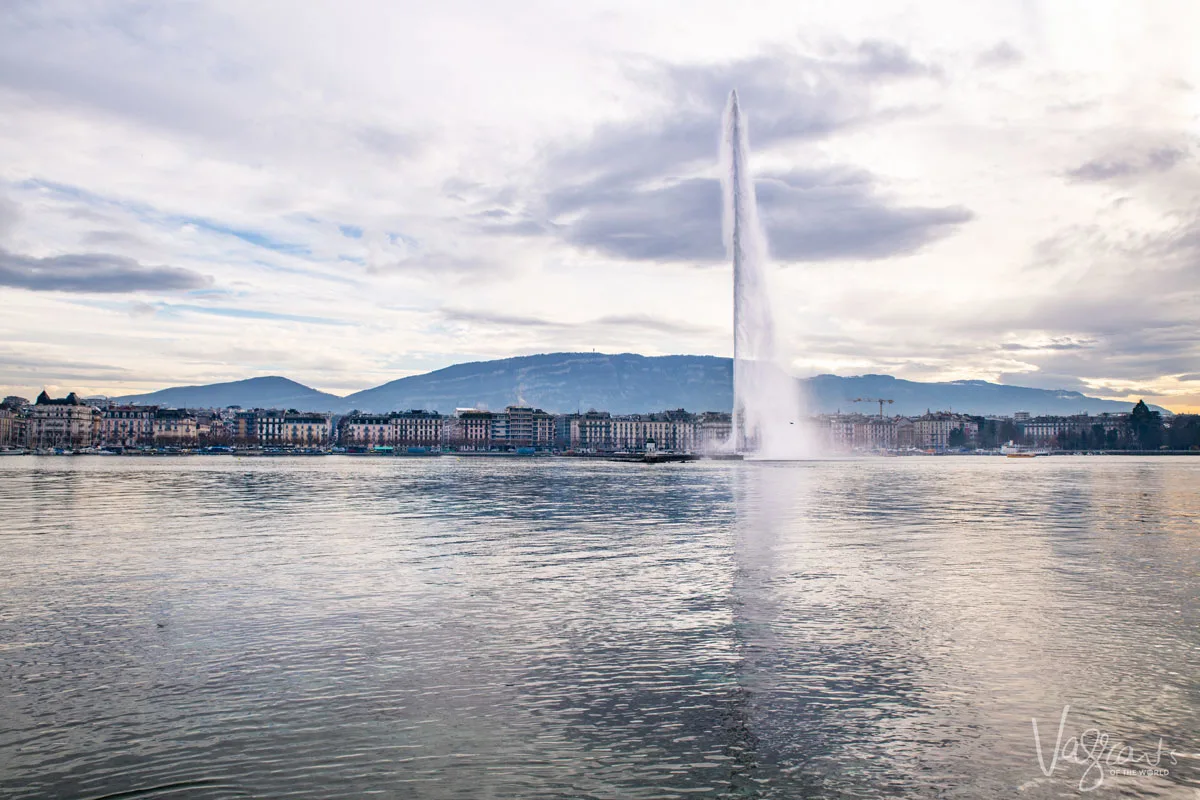 Finally, Is the Golden Pass Line Worth It?
Absolutely. It is not all hype when people say it is one of the most scenic train routes in the world. Also, it wouldn't matter what time of year you travelled on the Golden Pass; the scenery will always be spectacular.
We recommend a night or two in Lucerne and again in Montreux. Both cities are very beautiful.
We travelled on the Golden Pass in December, and the train was relatively quiet even with the ski crowd commuting.
In summer, expect the trains to be much busier, especially with tour groups, so book your seats in advance.