Thailand is a beautiful country to visit, and as December is the dry season, Christmas is one of the best times of year to visit Thailand.
You might wonder about Christmas in Thailand, how you can incorporate it into your trip, or how it might affect your trip.
This article covers all the questions about visiting Thailand at Christmas, from Christmas traditions in Thailand to the best place to spend Christmas.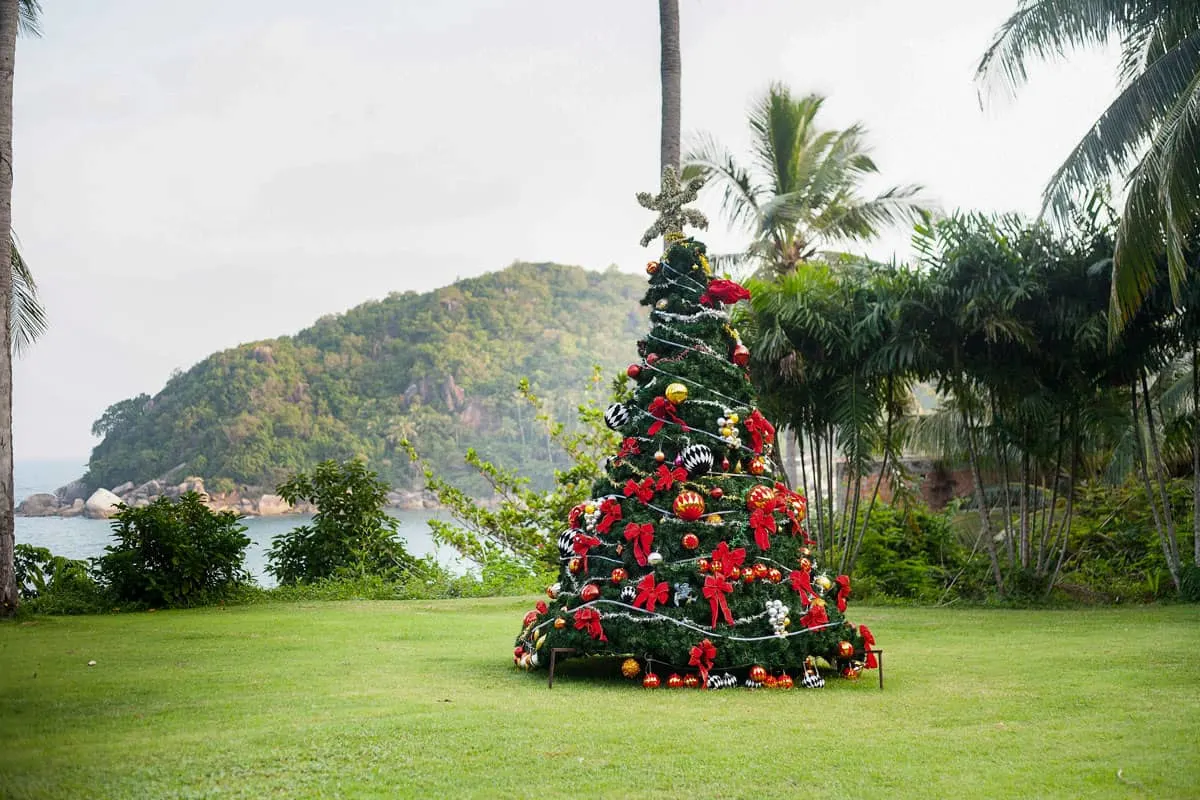 You Might Also Like: The Best Books to Read Before Visiting Thailand
Do They Celebrate Christmas in Thailand?
First, it's important to know if they celebrate Christmas in Thailand. The answer, for the most part, is no. Christmas is not widely celebrated amongst Thais.
The reason for this is that between 85-90% of the population of Thailand are Buddhist, meaning they do not celebrate Christmas, as this is a Christian holiday. Buddhists celebrate different holidays, such as Songkran Day, which is extremely popular in Thailand.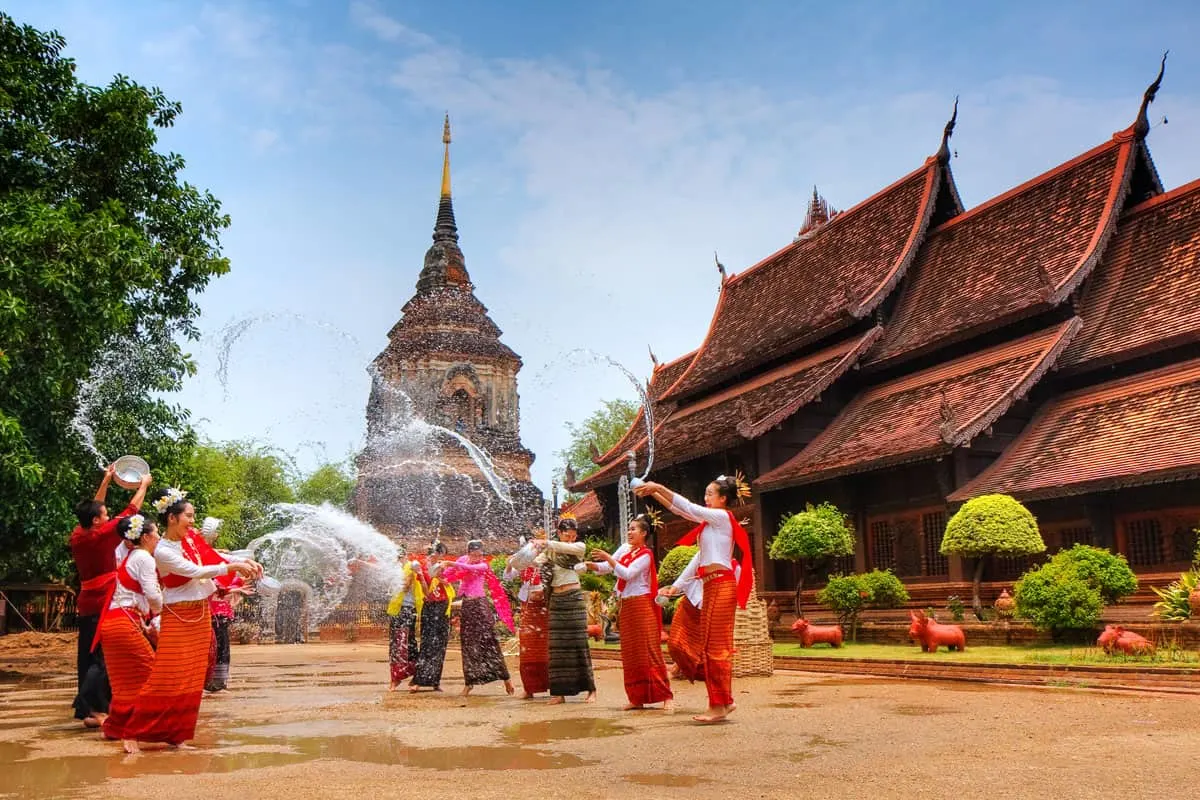 However, Christmas is still somewhat celebrated in the most touristy parts of Thailand. More so in the decorations than in the actual traditions of the day. So Christmas in Thailand still exists, just not on the scale of countries such as the US, UK or Australia.
How is Christmas Celebrated in Thailand?
Unfortunately, it's unlikely you will find snow in Thailand, so snowmen and snow angels will be off the agenda. Christmas is also a typical working day in Thailand because it is not widely celebrated.
Despite this, Santa still stops his sleigh over Thailand. Christmas activities still occur in school for educational purposes. Santa also delivers presents even though Christmas is not a big thing in Thailand.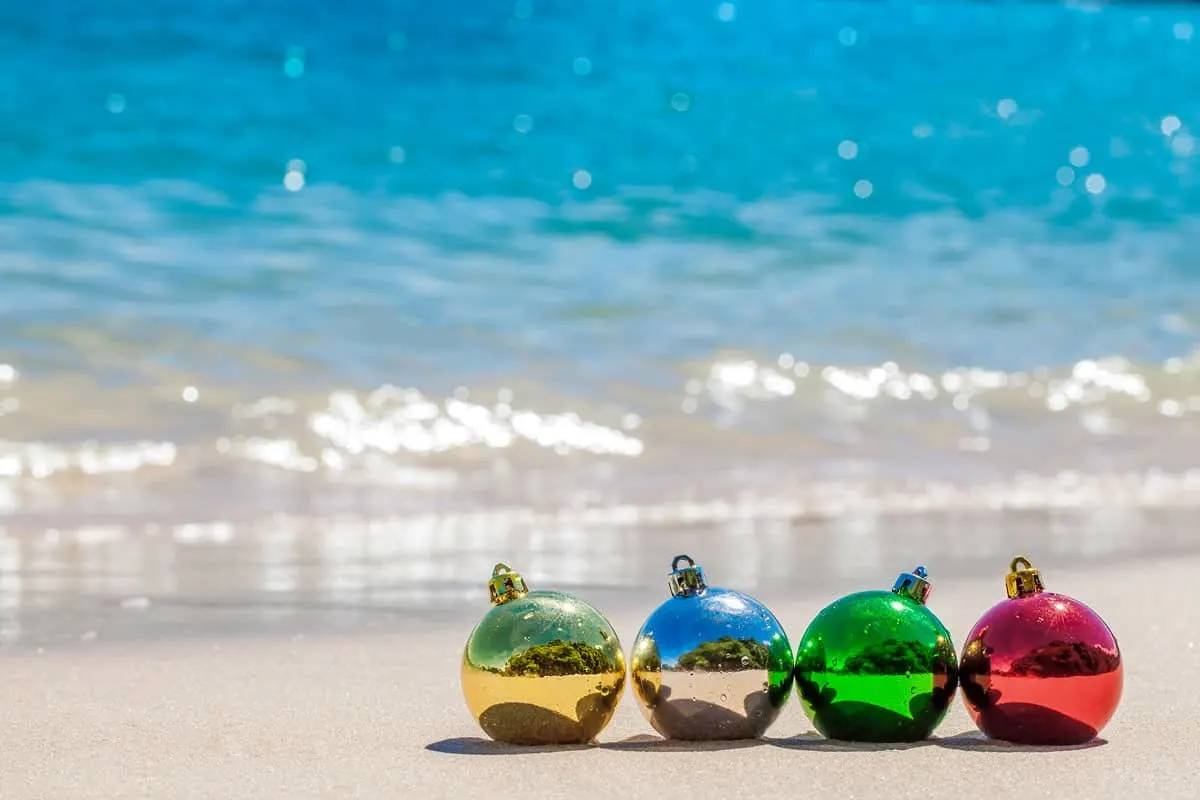 As said before, Christmas still exists, especially in touristy areas. You can expect Christmas decorations in shop windows – especially in department stores and Christmas lights in bars. Don't expect a Christmas Tree around every corner, but it's better than nothing if you do celebrate Christmas. Despite not celebrating Christmas in Thailand, the bigger cities make an effort to splash some festive cheer.
What is Thailand like at Christmas?
The weather in Thailand in December is pretty warm compared to most countries, averaging around 28°C / 83°F. It's warm enough to sunbathe and swim in the sea. It does depend on where you are in Thailand, though, as the south experiences a bit of rain as Thailand transitions from monsoon to dry season. Nonetheless, spending Christmas in Thailand is definitely a warm one.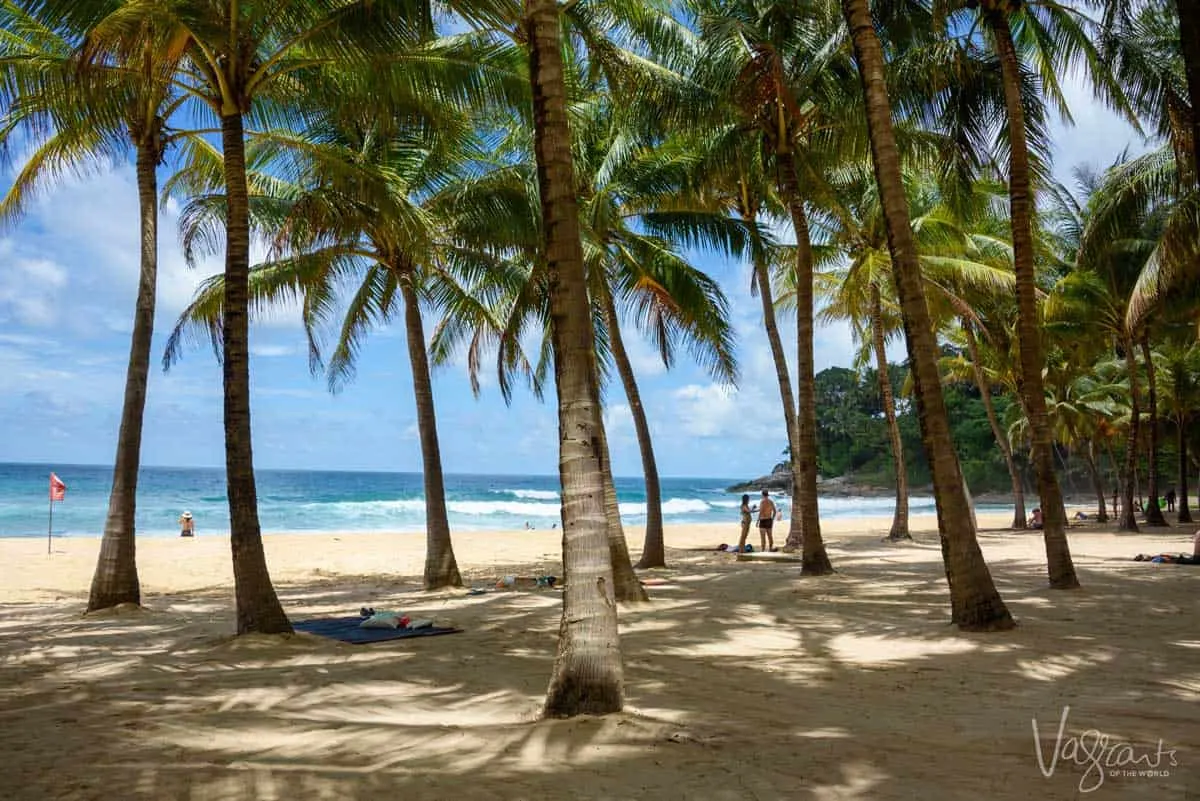 Best Places to Spend Christmas in Thailand
Finding somewhere to spend Christmas in Thailand can be tricky, particularly if you are after the full of Christmas spirit. Some places are more Christmassy than others, thanks to ex-pats and tourists, but even so, it's not as festive as you may be accustomed to.
Here is a list of Five best places to spend Christmas in Thailand. In no particular order,
Bangkok
Being the capital city, Bangkok is the city in Thailand most accustomed to foreign traditions and tourists, so Christmas in Bangkok is a good bet.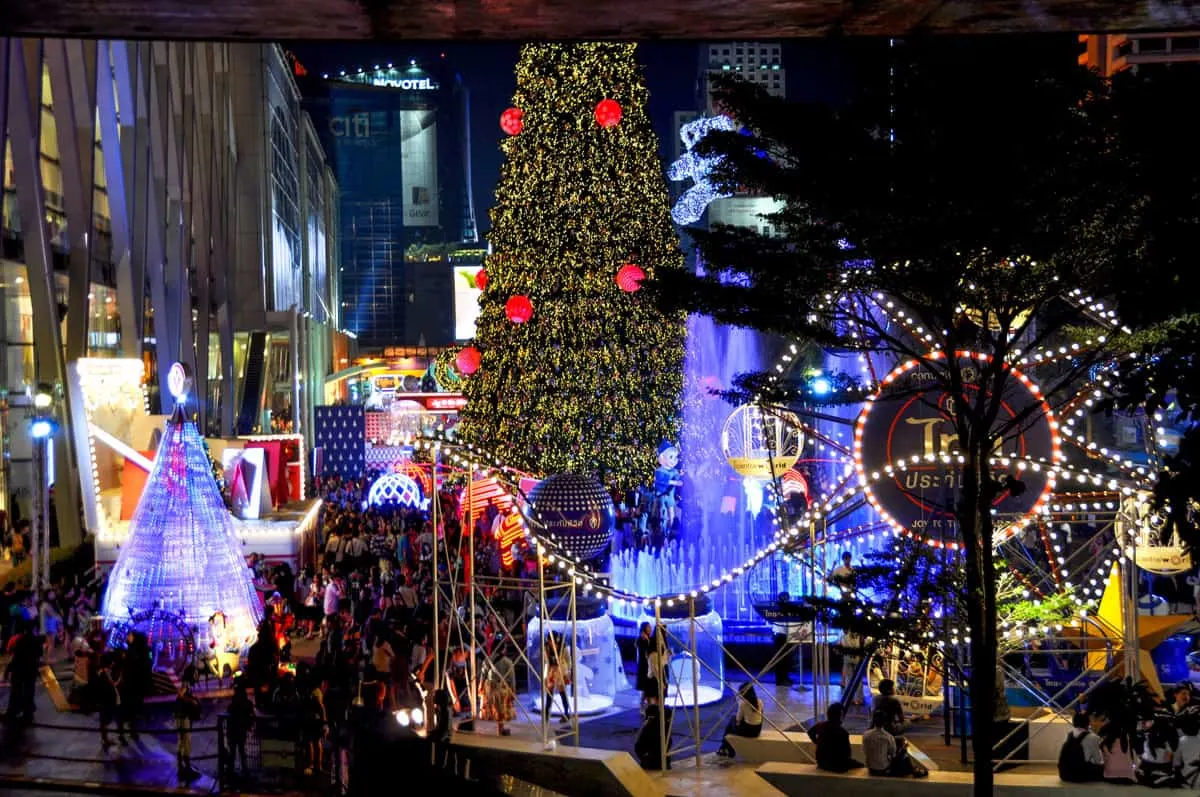 It is one of the places with the most significant Christmas influence, with lights and decorations, especially in the city centre and department stores. It's enough to allow you to feel the Christmas spirit and a tiny bit of home with you on your travels. Aside from the Christmas factor, a visit to Bangkok is always fantastic. It's an incredible city with endless things to do.
Chiang Mai
Adding beautiful Chiang Mai to your itinerary is worthwhile regardless of any Christmas appeal. Arguably the second most touristy place in Thailand, Chiang Mai is full of bars and clubs geared towards tourists, meaning you're more likely to experience some festive cheer and decorations in the week leading up to the 25th of December. Again, a slight feeling of home while travelling can never go a miss.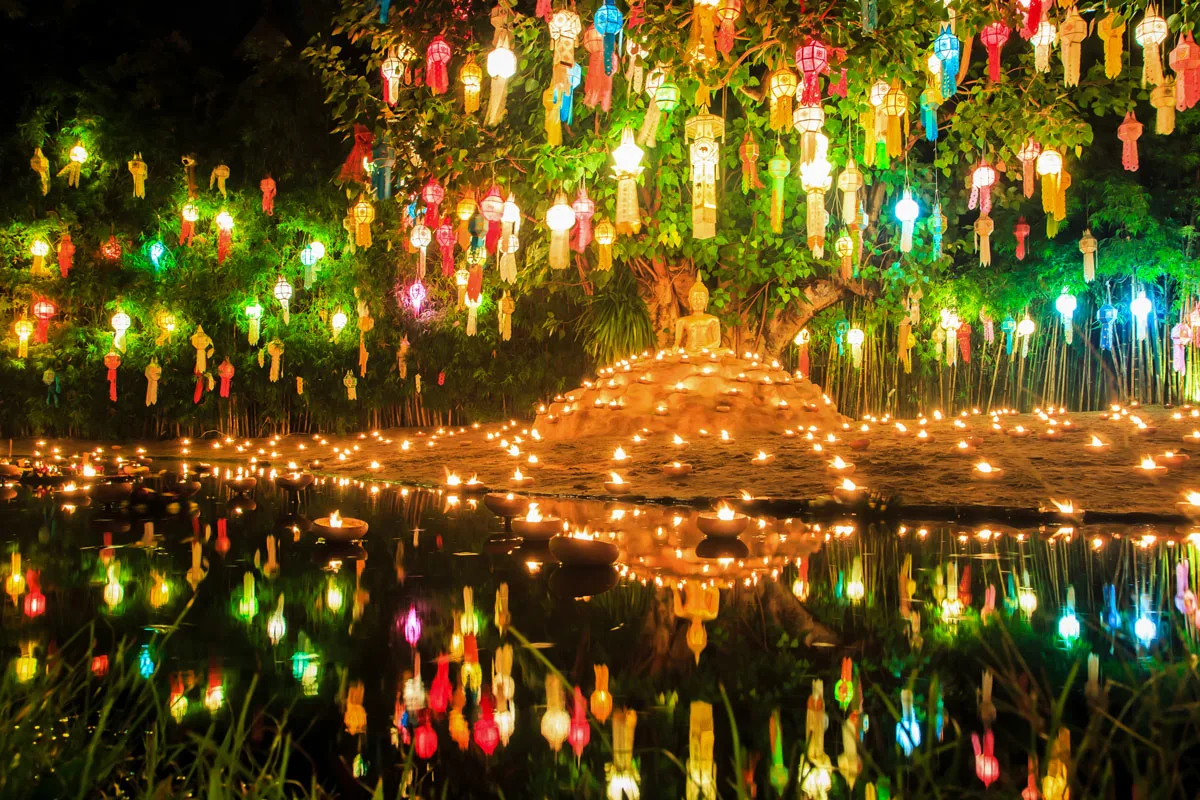 Koh Pha Ngan
Koh Pha Ngan is a great place to relax. Have you ever pictured spending Christmas lying on the beach? There are few places better than Koh Pha Ngan. It's a tropical paradise, a beautiful and relaxing part of Thailand that makes for a great visit. Koh Pha Ngan is popular amongst tourists, too, so you can find a little bit of Christmas here. At least, you'll find others who celebrate it.
Koh Tao
Christmas Eve is the biggest night on Koh Tao, a beautiful island in the south of Thailand. There are great options for Christmas dinners (at a much higher price than local Thai food) and fireworks and beach parties on Christmas Eve. Again, despite not celebrating Christmas in Thailand, the Thais are very accommodating.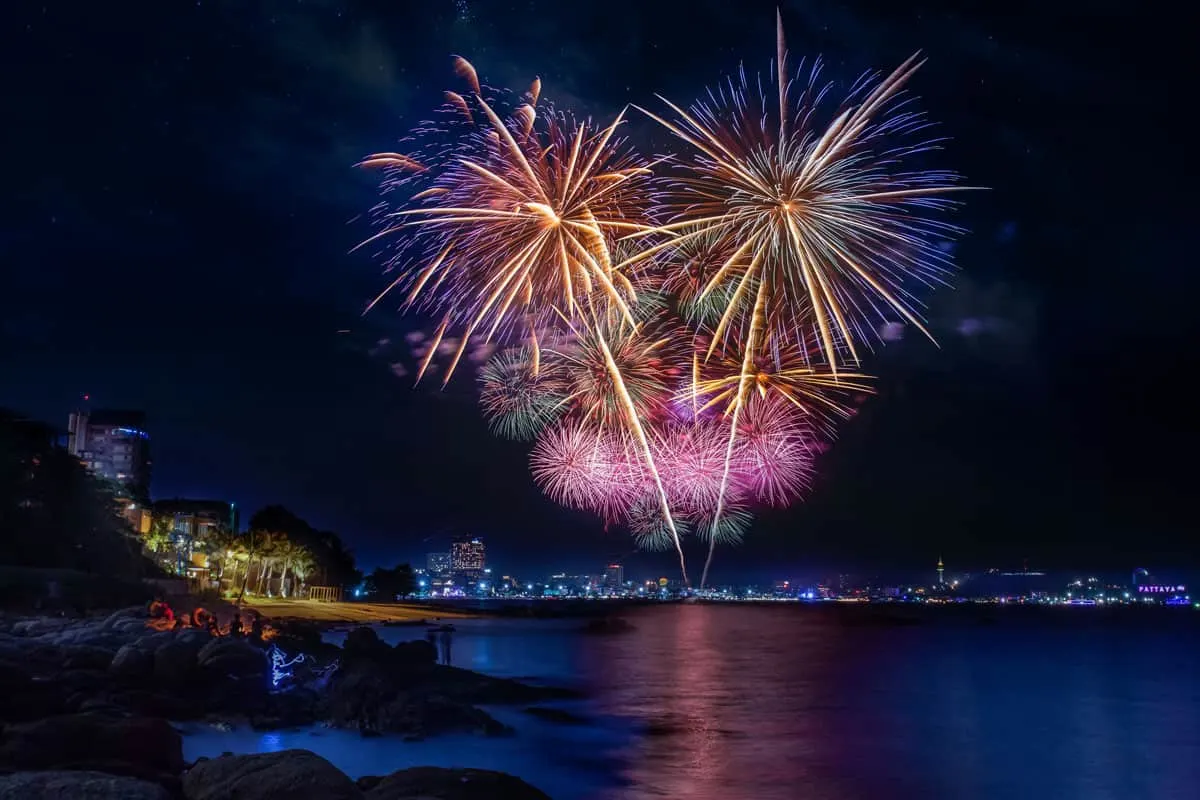 Phuket
Again, as one of the most touristy parts of Thailand, Phuket offers a small slice of Christmas. It's the same as any of the five options. They hint at Christmas with subtle decorations and the like, and the opportunity to have a Christmas Dinner, which is cheap compared to your home country but expensive compared to other meals in Thailand. Phuket makes for a great choice at Christmas, particularly if you want to occupy your time, as there is an abundance of things to do in Phuket.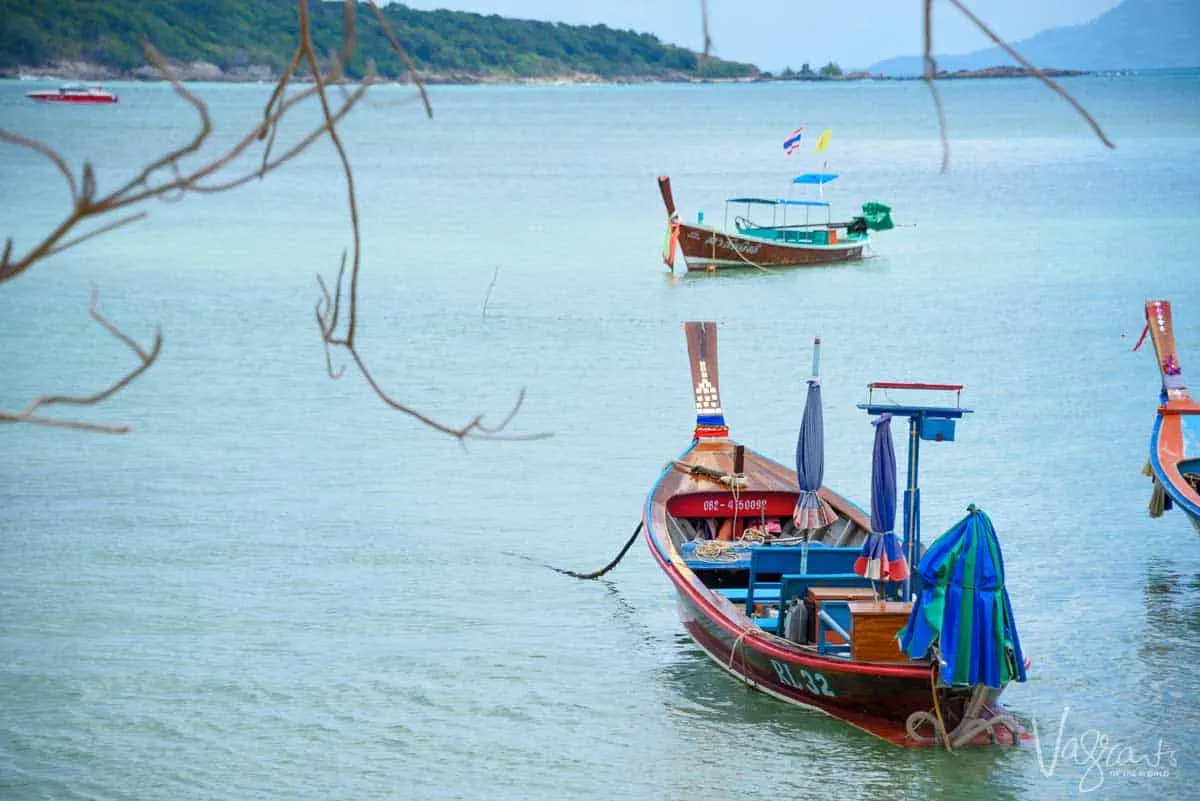 Christmas in Thailand: Conclusion
And there you have it, a complete guide to Christmas in Thailand. Despite not being entirely celebrated, spending Christmas in Thailand is a great experience. The Thai people are so welcoming and accepting of all religions. As such, they are very accommodating at Christmas and try to make it as festive for visitors as possible. Christmas away from home can feel unusual, but Thailand is a great place to spend it. Christmas in Thailand lying on a beach: what can beat it?
---
About the Author
Josh Band
The creator of A Backpacker's World, Josh, loves to write about the Banana Pancake Trail and other popular backpacking routes around the world. Who doesn't love budget travelling, right?