Cape Cod, Massachusetts is the perfect summertime destination. The Massachusetts cape offers wildlife, adventure, and entertainment for both kids and adults. The best things to do in Cape Cod include the Cape Cod National Seashore, Pilgrim history, and the JFK Museum. There are also some incredible hiking and walking trails in Cape Cod, but these are just a few reasons to visit this charming east coast destination.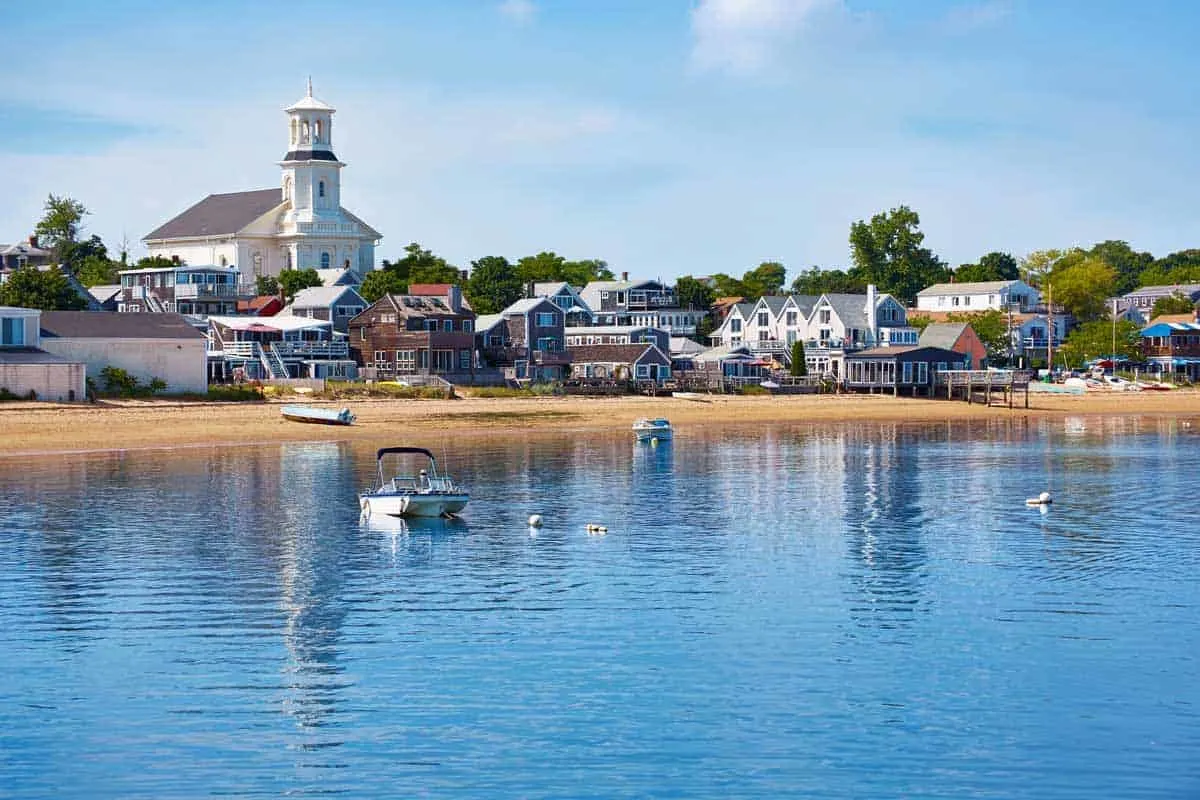 Getting to Cape Cod
The easiest way to get to Cape Cod is to drive in from Boston. It's a 1-2 hour drive to The Cape from Boston's International airport.
There are no airports on Cape Cod. However, it's an easy drive from many other New England cities.
You can get to Cape Cod in 1-2 hours driving from Providence in Rhode Island, or 1-2 hours from Hartford Connecticut.
You can also drive to Cape Cod in under 4 hours from New York City.
Best Time to Visit Cape Cod
The best time to visit Cape Cod is summertime, generally May through October. You'll find the hottest temperatures are in July and August when you can also expect peak crowds.
May, September, and October are less busy but expect the Atlantic Ocean to be quite chilly. It is not recommended to visit November through April, as many shops and restaurants will be closed in the off-season.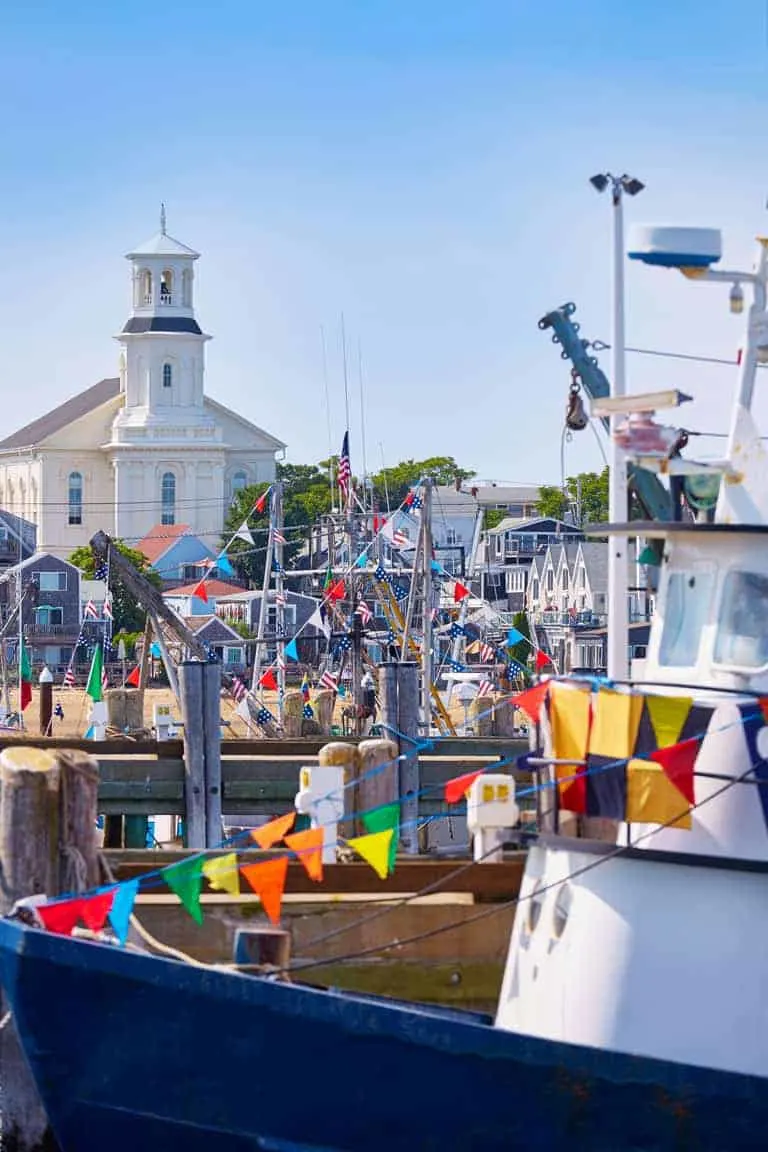 Plan Your Stay in Cape Cod
Cape Cod isn't a city; it's a relatively large peninsula with a collection of towns. To give you an idea, it will take almost 2 hours to drive from Falmouth on one side of the Cape to Provincetown on the Cape's other side (without traffic).
It's important to think carefully about where you'll want to stay in Cape Cod, so you can minimize driving. Each town has a unique charm and a different set of attractions. Most towns will offer plenty of beaches, and you'll be sure to find some of the picture postcard lighthouses nearby.
Find Accommodation & Tour Experiences in Cape Cod
Falmouth and Hyannis are the only two towns with ferry services. Ferries take Cape Cod visitors to the surrounding islands of Nantucket and Martha's Vineyard.
10 Best Things to do in Cape Cod
Besides beaches and lighthouses, Cape Cod offers an assortment of interesting museums, gardens, parks, shops, and restaurants – you'll find no shortage of fun things to do in Cape Cod.
Learn about Pilgrim History
Provincetown, located on the cape's outermost tip, is the best place in Cape Cod to learn about Pilgrim history. It is the site where the Mayflower pilgrims first landed in 1620.
At Provincetown, climb to the top of the Pilgrim Monument which was commemorated in 1892 for fabulous panoramic views of the Cape. The site is significant because it was a safe harbor for the pilgrims before they set out for Plymouth. It was also the place where the Mayflower Compact was signed.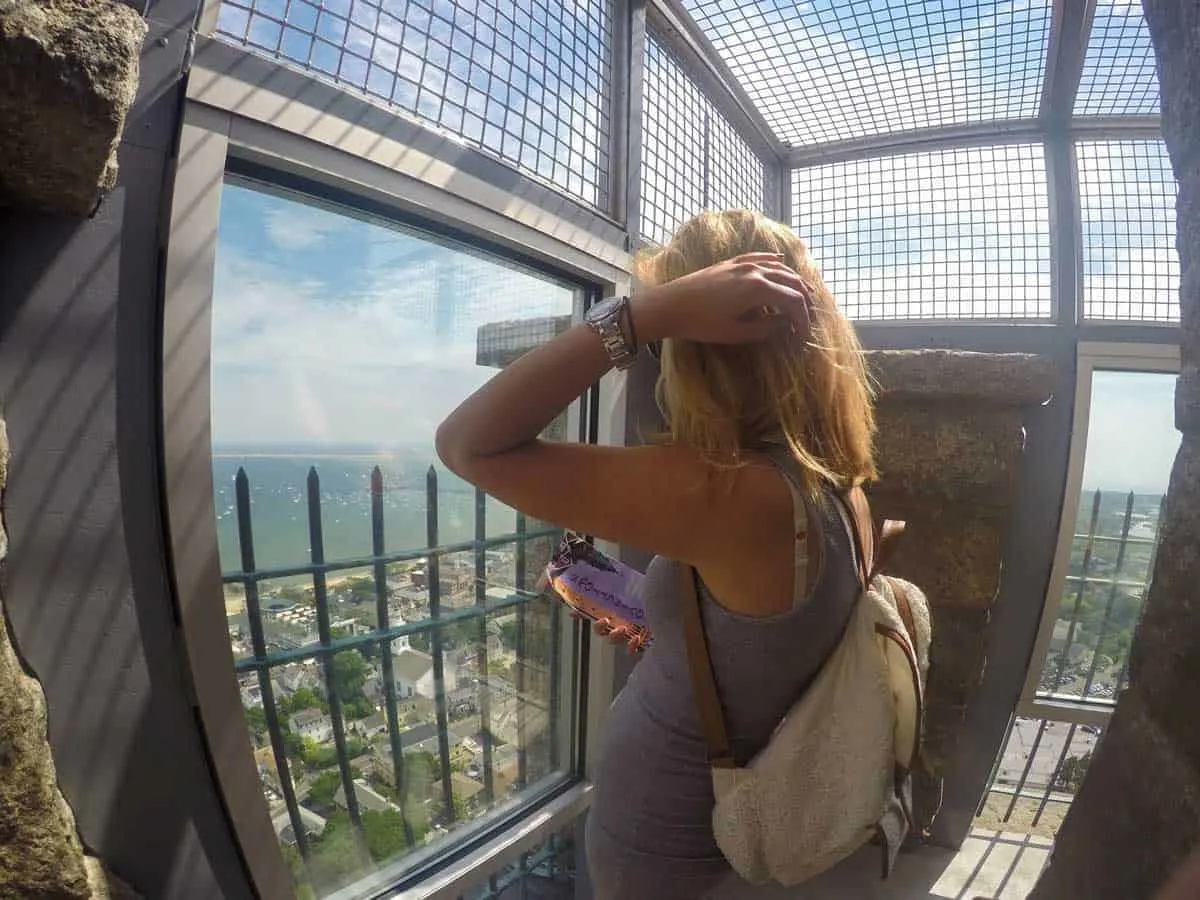 The Mayflower Compact was an agreed-upon set of rules for their new world. The Provincetown Museum at the Pilgrim Monument base is a great place to learn more about the Cape's early visitors. It's also a great place to learn about the Cape's rich maritime history.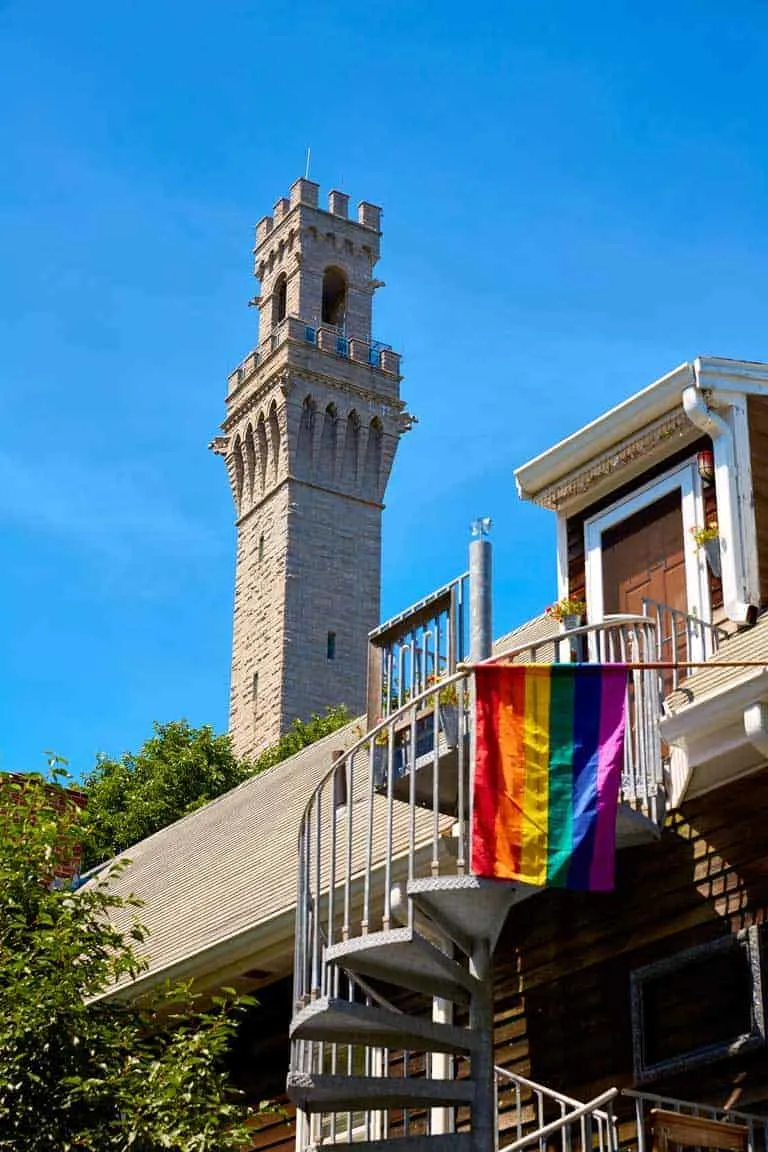 Provincetown is a fun place to visit. A small town with a notable LGBTQ+ friendly culture, there are many fascinating art galleries, and, of course, plenty of shopping, dining, and entertainment.
Wine Tasting
Wine tasting and vineyard tours are some of the most popular activities in Cape Cod. The sand-rich soil and windswept climate give regional grapes an intense flavor and a unique varietal character.
One of the best places to do a wine tasting is the Cape Cod Winery in East Falmouth. The cutesy outdoor tasting venue surrounded by the winery's vineyards provides a very popular Instagram backdrop for visitors. Be sure to try their refreshing Sovereign Blanc, and grab a bottle of Rose Mermaid Water.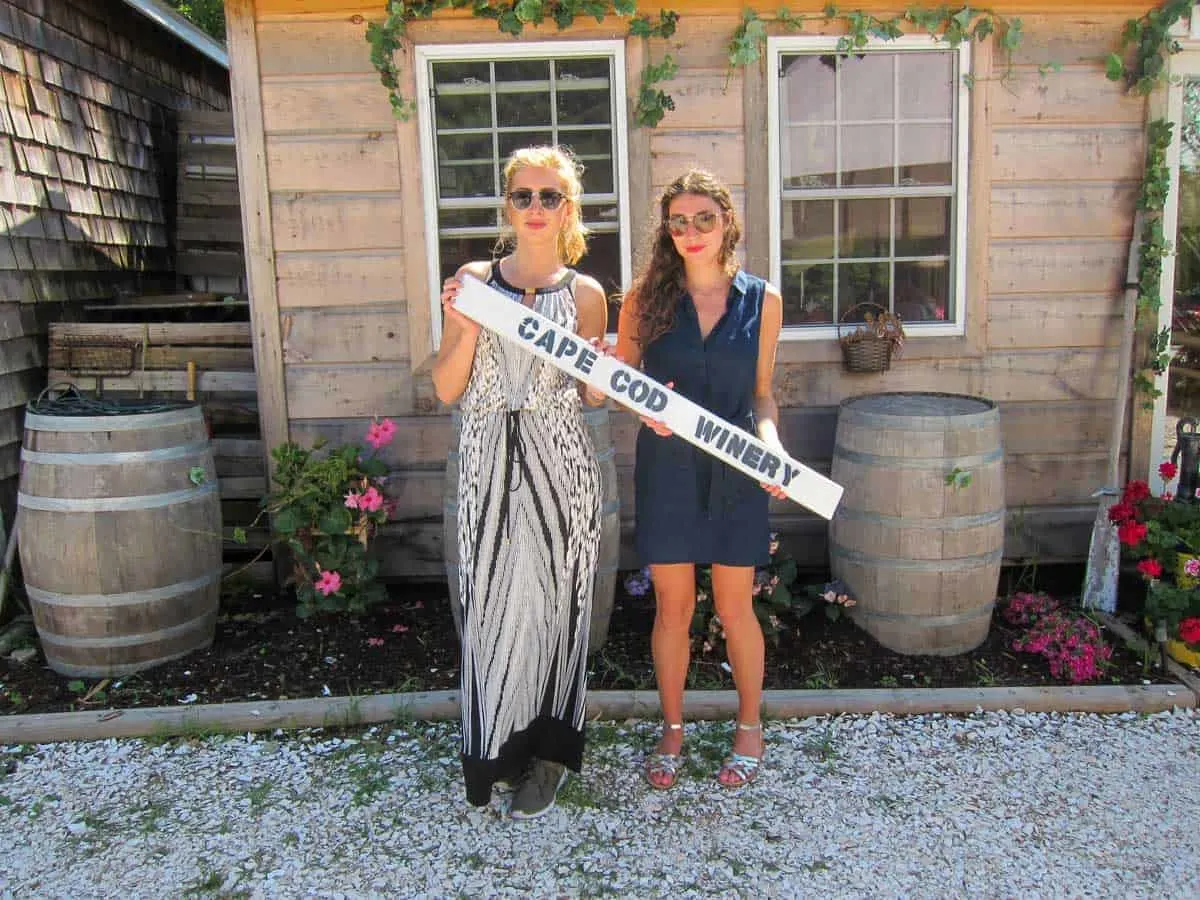 Truro Vineyards is the only winery in Cape Cod to grow the vinifera varietal, of Mediterranean descent. At Truro Vineyards, winery tours run every 30 minutes on business days. After a tour, sit down on the beautiful terrace and enjoy a tasting of their top-rated wines.
Truro Vineyards shares a property with South Hollow Spirits. Add a tour of their distillery to your day and sample artisan rum, gin, & liquor. A fabulous place to spend an afternoon with plenty of food trucks parked nearby, picnic tables, and games like cornhole.
Explore Lighthouses
A significant part of Cape Cod's maritime history, lighthouses are one of the top tourist attractions on Cape Cod, and you can find them tucked away in almost every corner of the island.
One of the best lighthouses to visit on the cape is the Nauset Light. If you've ever eaten from a bag of Cape Cod Potato Chips, then you've likely seen the Nauset Light with its signature white body and red top.
The Nauset Lighthouse is located on the Cape Cod National Seashore on Nauset Beach. When visiting this area, you may also want to check out the Three Sisters Lighthouse nearby. The Nauset Lighthouse is free to visit, and you can climb to the top for a peek from the lookout room over Cape Cod Bay.
Another beautiful lighthouse on the Cape is the Truro Lighthouse in North Truro. Built in 1857, the Truro lighthouse, which is still in operation, replaced lighthouses erected in the early 18th Century.
Catch a Movie at the Wellfleet Drive-in Theater
Dating back to 1957, the Wellfleet Drive-in is the last remaining drive-in theatre in Cape Cod and one of only 300 left in the United States.
While technology may have advanced, the simple pleasure of watching a movie under the stars in your own car remains. There's a full snack bar and even an on-site mini-golf course that dates back to the 60s.
You can pre-purchase tickets online up to 5 days in advance to secure your spot. See the Wellfleet site for screening times and tickets.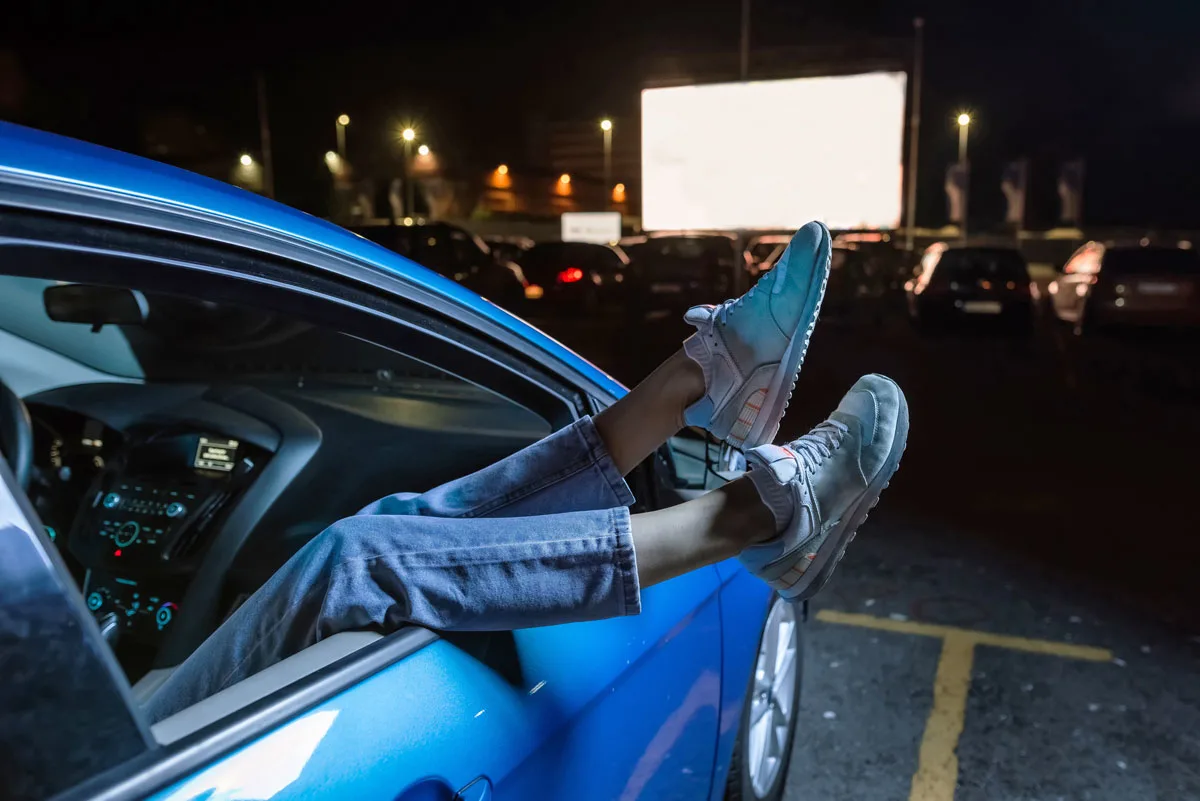 Whale Watching
Off the coast of Cape Cod Bay, you'll find some of the most opportune locations for whale watching in America. The best times to see whales in these waters are late spring, summer, or early fall. Several tour companies promise an unforgettable experience, and you're guaranteed to see whales.
In the seasonally warm Atlantic waters, you'll find various species of whales including Humpbacks, Finbacks, and Minkes as well as several species of shark and dolphins.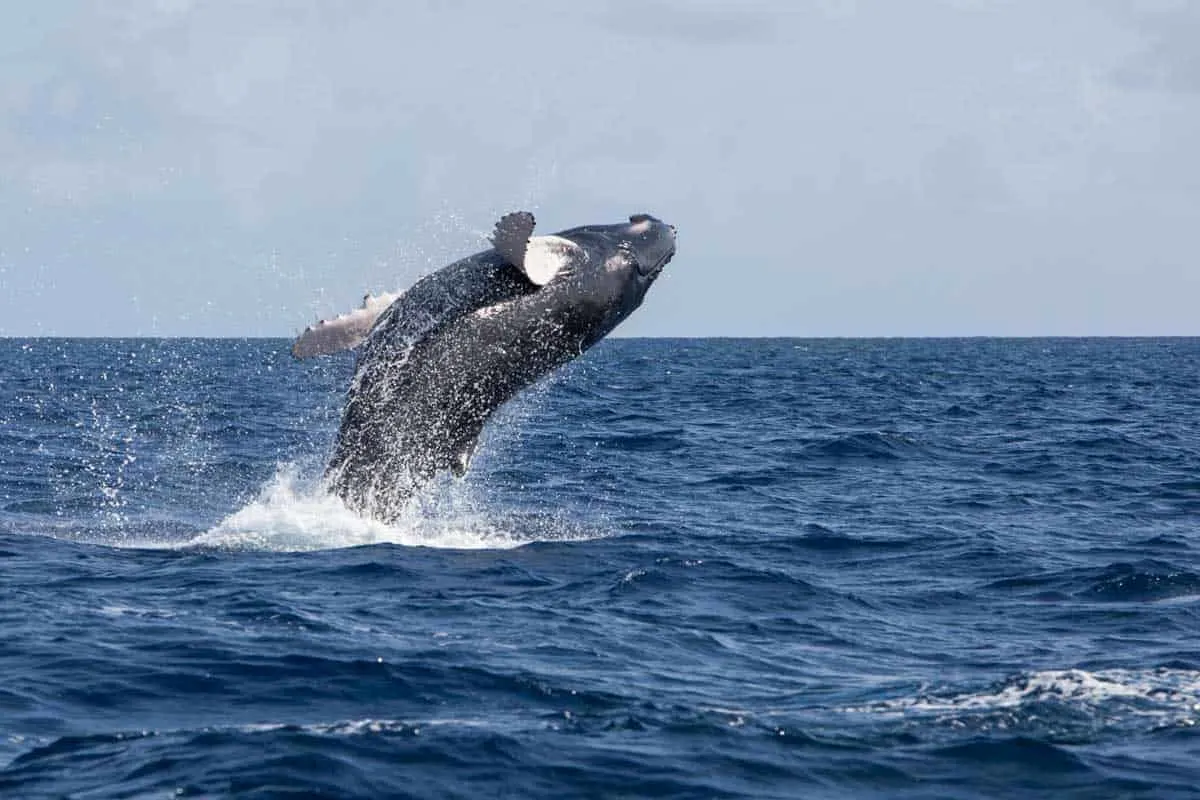 If you're lucky, you'll get to experience the joy of seeing a humpback whale launch itself out of the water or slapping their powerful tails and fins. Observing whale behavior in a natural habitat, especially endangered species such as the humpback is a joy for any age group and a once in a lifetime experience for many.
The shores of Cape Cod are rich with wildlife besides whales, sharks, and dolphins. Researchers estimate the cape is home to over 450 species of animals including seals, turtles, and waterbirds – so keep your eyes peeled for more than whales during your tour.
Island Hopping
No visit to Cape Cod is complete without getting off the mainland. Visiting one of the islands off the coast of Massachusetts is a must. The islands are quite easy to get to by ferry – during summer; ferries run from the Hyannis Harbor and Falmouth nearly every hour.
You don't need a lot of planning for a day of island hopping, simply jump on the ferry for a pleasant day excursion. The last ferry of the day usually runs around 9 PM, so be sure not to miss your return to the mainland.
The ferry ride between the mainland and the islands usually lasts around 1 hour. The two most popular islands to visit off Cape Cod's coast are Nantucket and Martha's Vineyard.
Nantucket
Nantucket is known for fine-dining, shopping, and boutique hotels. As you disembark at the harbor, you'll spot glamorous yachts moored nearby.
Within walking distance from Nantucket's downtown, you'll be able to explore the Brant Point Lighthouse as well as the Whaling Museum. Stroll down the quaint cobblestoned streets, or grab a sweet treat at Aunt Leah's Fudge.
Martha's Vineyard
Martha's Vineyard is known for the luxury brand Vineyard Vines. It is also where famous families, like the Kennedys, vacationed. The most noteworthy architectural attraction on the island is the street of Gingerbread Houses. Also, be sure to grab an ice cream cone at Mad Martha's Ice Cream.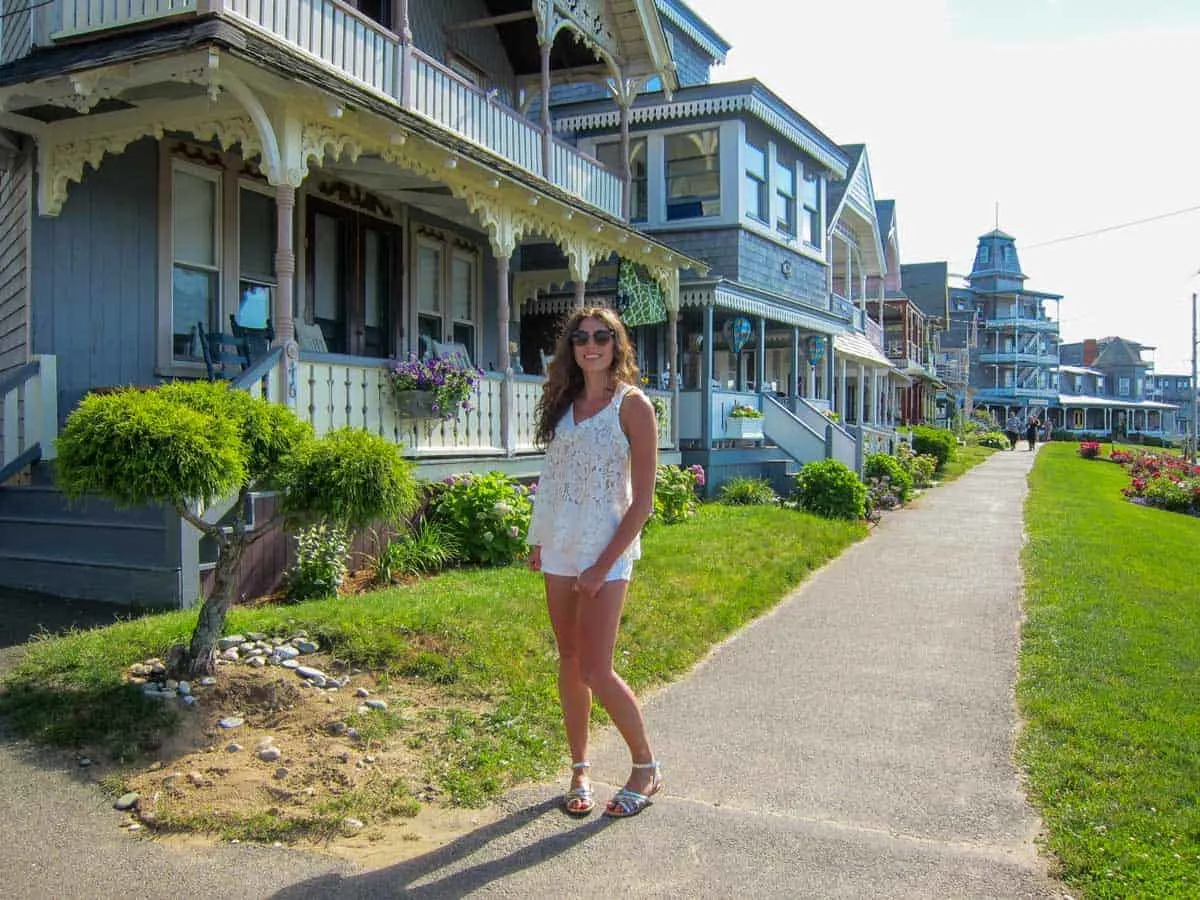 Explore Fascinating Cape Cod Museums
Cape Cod is known for wondrous wildlife and adventurous outdoor activities, but Cape Cod also has an assortment of fascinating museums. Be sure to visit one of the top heritage museums in Cape Cod during a rainy or chilly day.
Besides the Provincetown Museum already discussed, there are several other interesting museums along the Cape. The most noteworthy ones include the JFK Museum, the Crosby Mansion, the Edward Gorey House, and the Sandwich Glass Museum.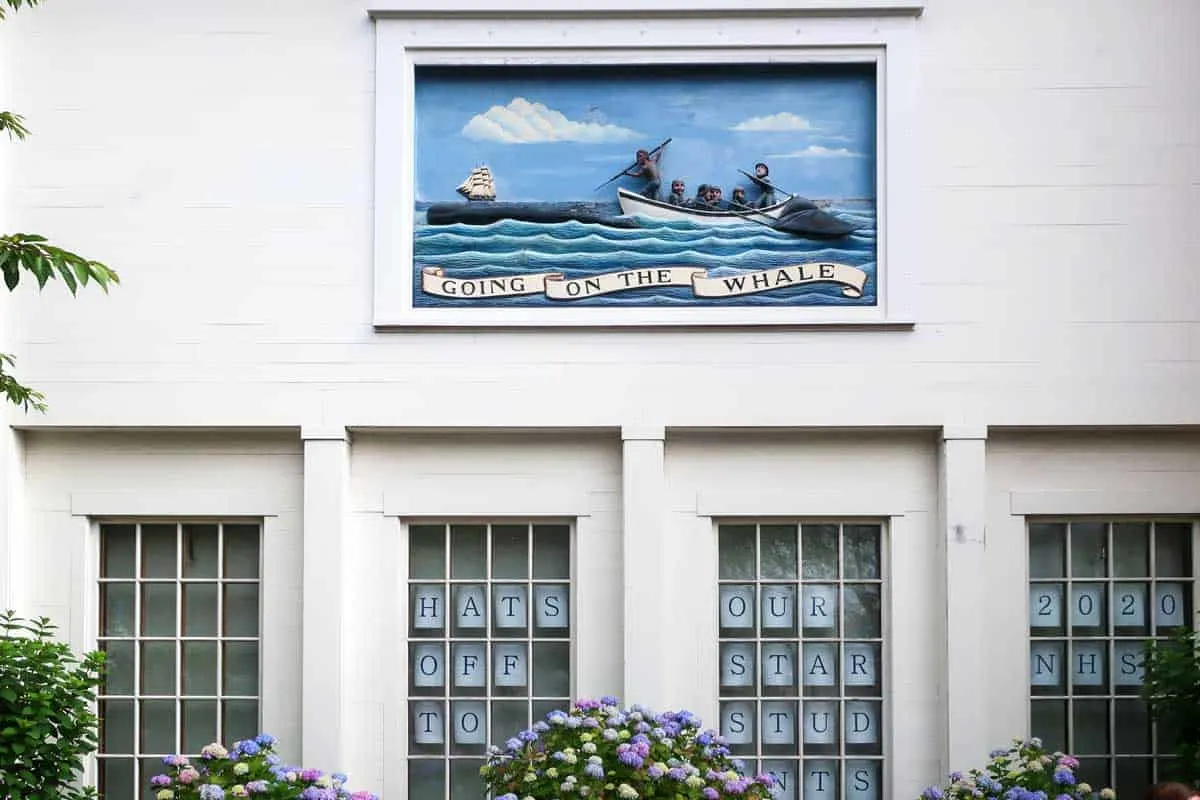 The JFK Museum
The JFK Museum is a modern museum with plenty of interactive and engaging exhibits. It chronicles the life of JFK and his wife Jackie through pictures, stories, and film. JFK was an important U.S. president, credited for his temperance and diplomacy. He and Jackie played an important role in preventing nuclear war with Russia. They were also one of Cape Cod's most famous families.
The Crosby Mansion
The Crosby Mansion is located in the town of Brewster. It is the 19th Century home of a wealthy merchant. When built, it was one of the most opulent homes on the East Coast.
The Edward Gorey House
The Edward Gorey House is a museum dedicated to preserving Edward Gorey's life – an American artist, writer, and philanthropist. The charming cottage in Yarmouth is on a stunning property, well worth visiting.
The Sandwich Glass Museum
The Sandwich Glass Museum is another treasure. They offer glass blowing demonstrations, and many of their innovative works are on sale. This is a great place to learn more about glass art.
Indulge in Fresh Seafood
Cape Cod is well-known as one of the best places to eat lobster and other delicious seafood. Locally caught fish include haddock, striped bass, and blue tuna. You can also find lots of fresh crustaceans.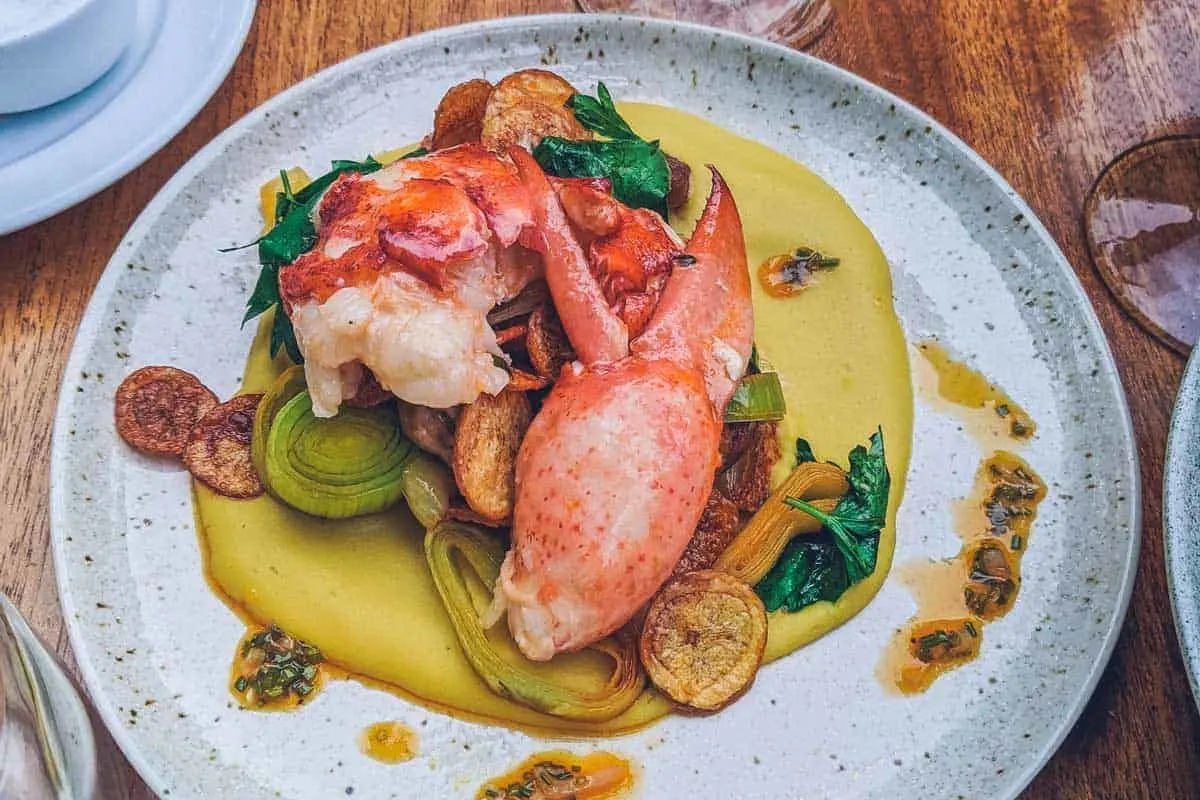 One of the most iconic foods to try is the lobster roll. Lobster meat, which is often seasoned with butter and lemon, served on a soft brioche roll. The Cape Cod classic usually comes with chips or fries. You'll find good Lobster joints are all over the cape.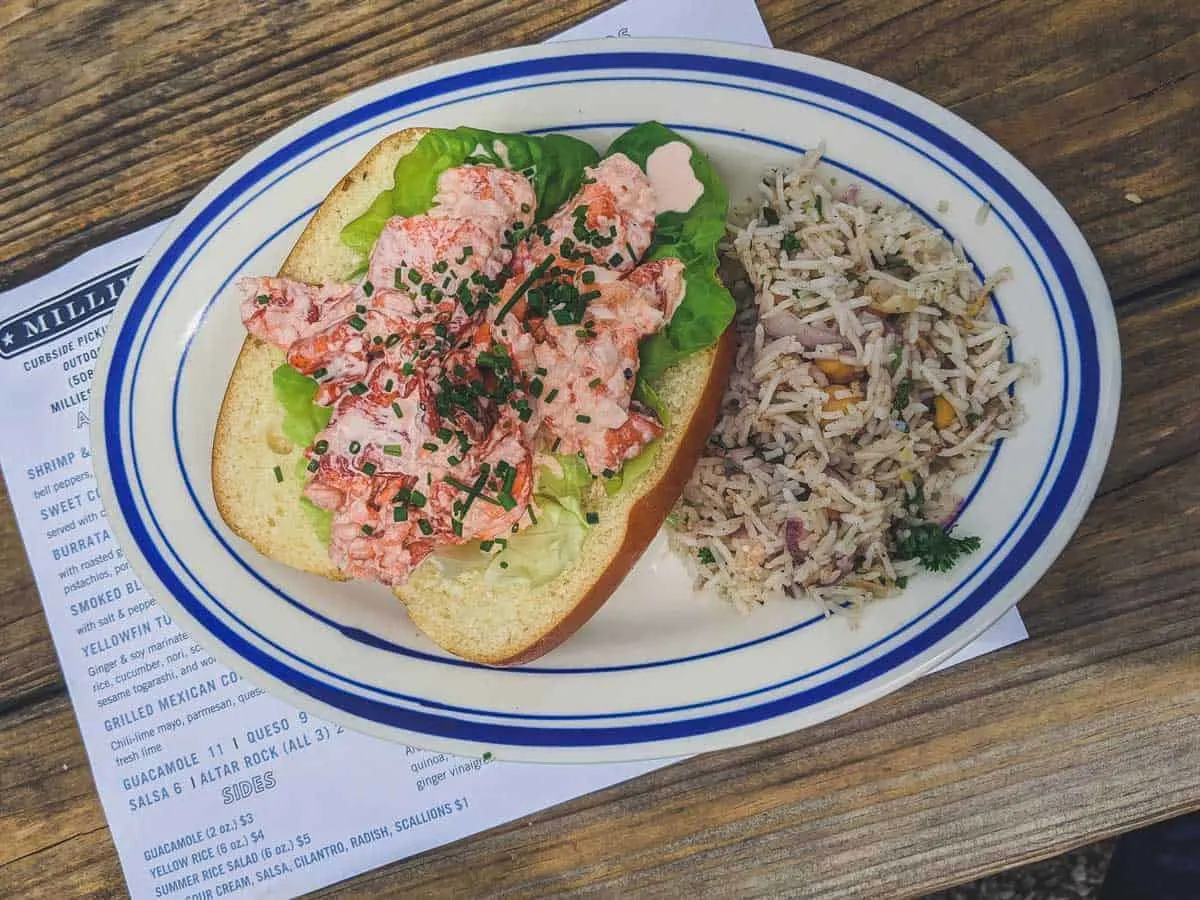 If you want a more refined seafood experience, reserve a table at the Ocean House Restaurant. It's one of the top restaurants on the cape known for excellent service, romantic ambiance, and delicious fresh seafood. Another local favorite in an unpretentious setting is Arnold's Lobster and Clam.
Nickerson State Park
Care to experience Cape Cod's other natural wonders away from Cape Cod Bay? Head to Nickerson State Park, situated on over 1900 acres of tranquil wooded land between Brewster and Namskaket.
Nickerson State Park offers loads of outdoor activities in a gorgeous natural setting. You will find a series of very picturesque kettle ponds within the park and hiking trails for all abilities. Hike the easy 3-mile Cliff Pond Loop Trail to see the beautiful and varied landscapes within the park.
You can choose to visit the park for the day and explore on foot. Or, there are more than 400 campsites within the park for overnight camping.
Go for a Bike Ride Along the Cape Cod Rail Trail
Biking along the Cape Cod Rail Trail is one of the most popular things to do on Cape Cod. The trail is a 25-mile long trail that passes through Yarmouth, Dennis, Brewster, Eastham, and more.
There are plenty of parking options and bicycle rental shops along the trail. You certainly don't need to bike the whole 25 miles of the Cape Cod Rail Trail to enjoy the experience. The path is paved and relatively flat for mostly the entire way, so it's suited to all ages and biking abilities.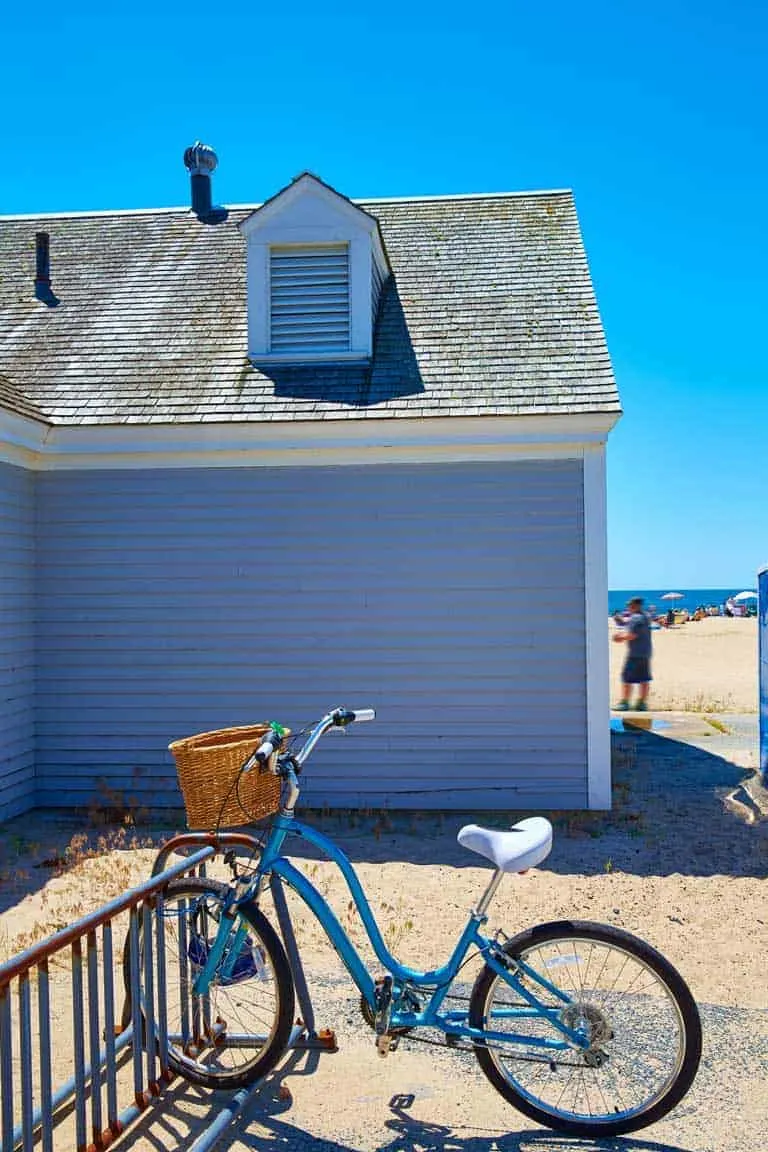 Golf
Many visitors don't realize that Cape Cod has a reputation among golfers. Sprawling courses are dotting all along the cape. Due to the relatively mild climate along the cape, it is technically possible to golf here year-round.
Bayberry Hills is a particularly famous course in Yarmouth. The course layout includes 27 holes and championship-grade options. The Bass River course is also located in Yarmouth, and this is a historic site first opened in 1900.
Enjoy the Seashore
There are over 500 miles of beaches lining Cape Cod's shores, so there's no shortage of beaches to choose from. Some of the best beaches are along the Cape Cod National Seashore. Some of the most beautiful and popular beaches are Head of Meadow Beach, Race Point Beach, and Highland Beach.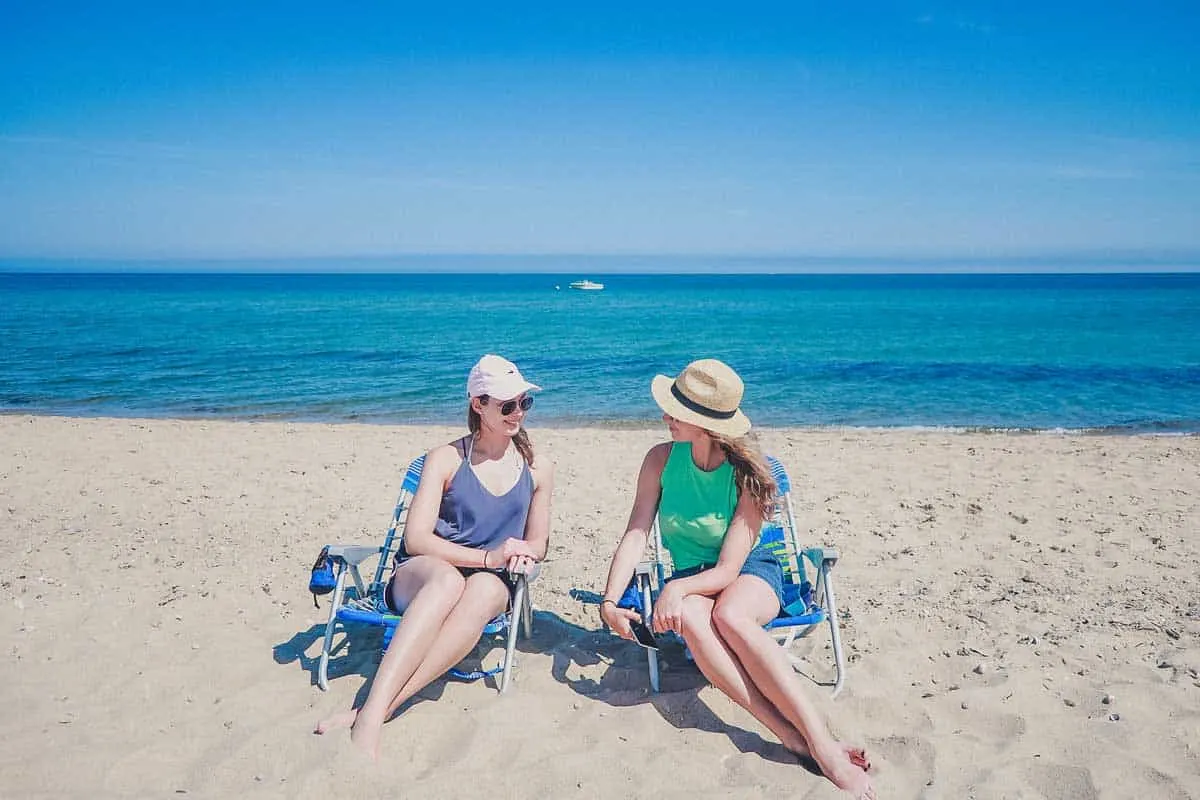 The perfect beach for you depends on the type of experience you want to have. Do you want privacy or a lively atmosphere? Would you prefer a lifeguard stationed? Are you interested in calmer waters or waves?
Herring Cove Beach in Provincetown is known for romantic sunsets and lighthouse views. Coast Guard Beach in Eastham offers excellent amenities, lively crowds, and big waves. South Cape Beach in Mashpee is a local favorite known for good swimming and views of Martha's Vineyard – take your pick.
---
Best Beach Safety Gear: Relax on the beach without worrying about your valuables. We have found the Best Beach Safe Solutions for a stress-free day by the pool or at the beach.
---
Author Bio
Valentina Djordjevic
Valentina has always been obsessed with researching, organizing, and planning her vacations. She knows many people don't have the time and energy to do this, but they still want to get the most out of their travels. Valentina's Destination allows her to help other busy professionals maximize their travel experiences. Valentina, originally from Serbia, grew up in Chicago. She loves hunting down local restaurants, unique experiences, and hidden gems.