Considering Taking a Guided Tour of Israel?
Small group tours of Israel are a fantastic way to experience this beautiful and complex country.
Questions about Israel are invariably met with; "It's complicated".
About Visiting Israel
There is no doubt, Israel is a complex country, a land of extremes. There are so many places to see in Israel, from ancient and modern cities to desert landscapes of incredible beauty. A melting pot of religion and ethnic diversity and an often tricky political situation. Israel never fails to stir passion, to challenge and surprise.
A young country with tremendous history and breathtaking beauty conflicted but full of hope. It is these extremes of daily life that make Israel such a fascinating destination.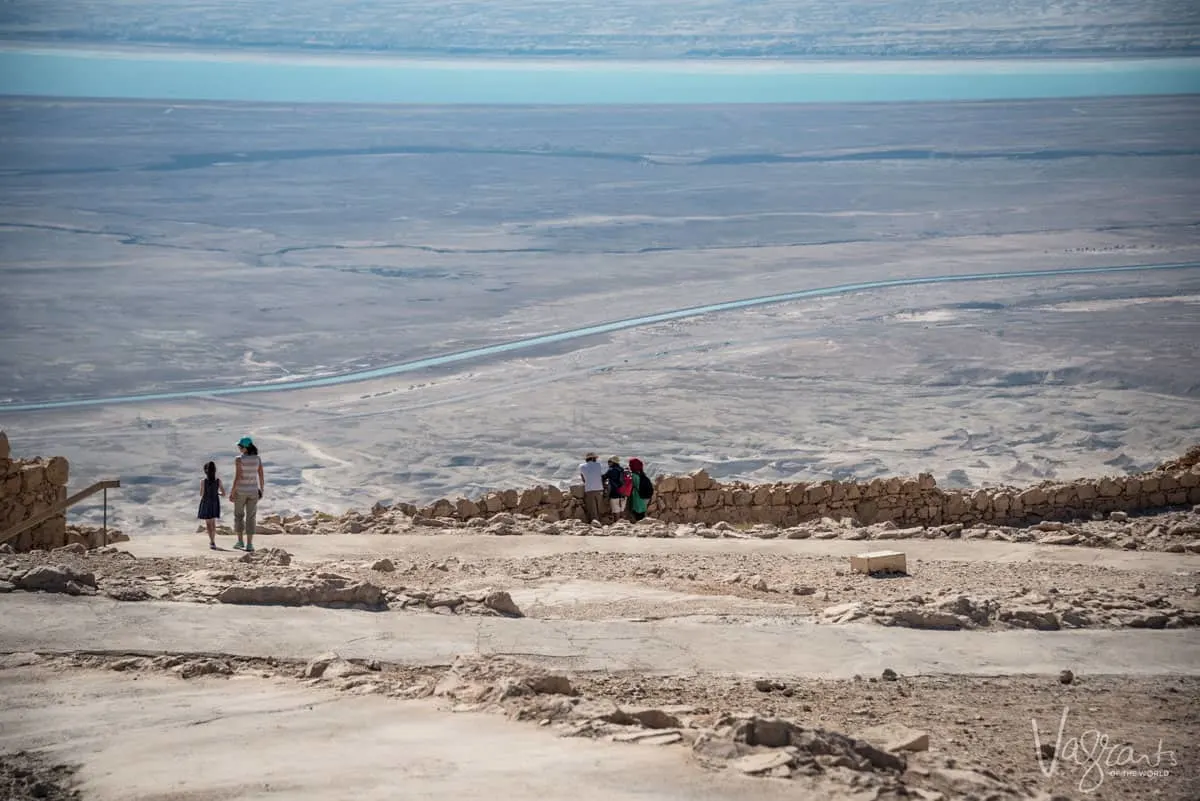 Is it Safe to Travel to Israel?
Understandably, travellers want to know; is it safe to travel to Israel. Despite the complexity of the political situation, there is just so much to see and do in Israel; people aren't shying away from this fascinating destination just yet.
A Guide Will Keep You Informed and Know Where to Go – And Where Not to Go
You can stay up to date with any current situations of unrest to help decide which would be the best places for you to visit in Isreal.
Another option is to choose a guided tour of Israel which have the added safety feature of a tour manager or guide. Someone who knows the current situation and can make informed decisions and dispel some of the media myth around specific destinations.
Tourism in Israel is on the Rise
Tourism in Israel is continually on the rise despite any enduring conflict in the region and is showing no signs of slowing down. While one should always remain aware of possible safety issues in any country they visit, it is possible to have a safe and very rewarding trip to Israel.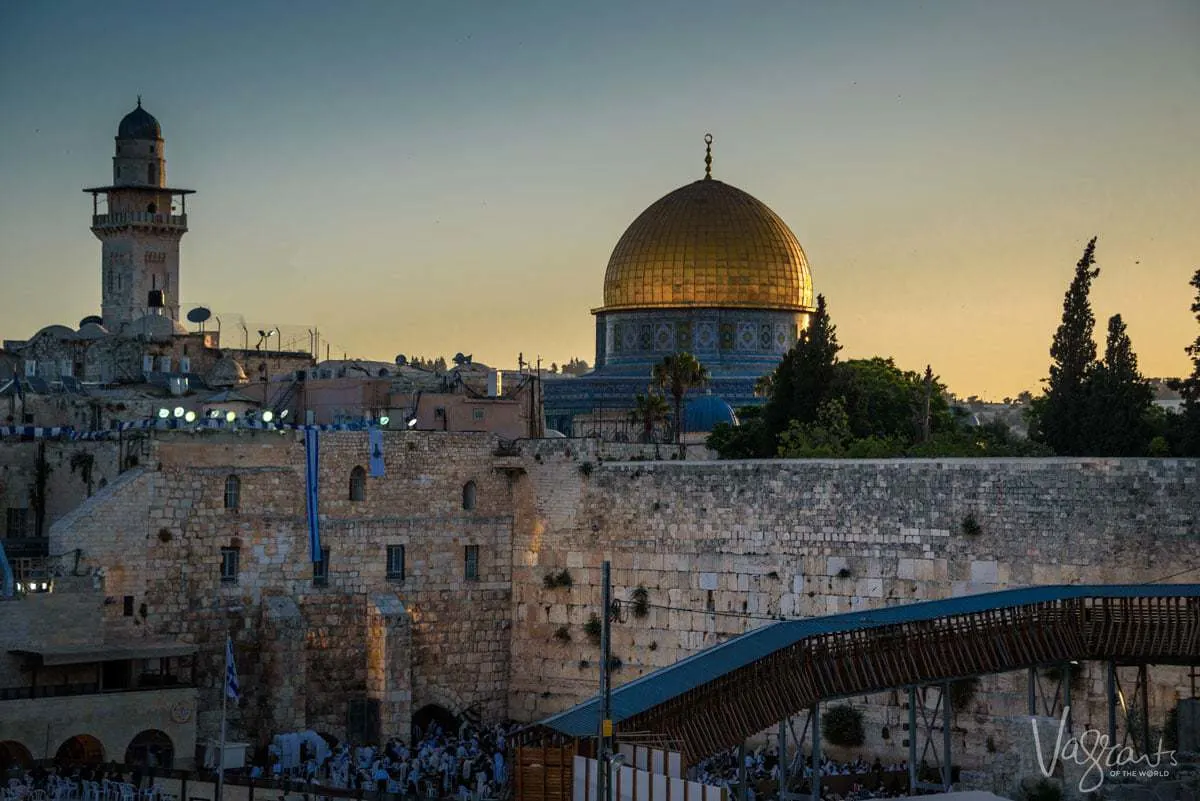 Planning A Trip To Israel
Explore ancient cities and follow in the footsteps of Jesus. Hike Masada then, luxuriate in the Dead Sea. Head to the cosmopolitan city of Tel Aviv for beach and nightlife or the Golan Heights to discover Israel's wine region. These are just a few of the unique experiences and best places to visit in Israel.
When planning a trip to Israel, many people already have an idea of the sights they want to see and the experiences they want to have. They quickly discover, that while Israel is not a big country, so many of the "must see" sights can be difficult to reach as they are scattered throughout the country.
How Long to Spend in Israel
There are so many "must see" things to do in Israel. So much so, allowing ten days to two weeks will be just enough time for an essential Israel experience.
The Best Time To Travel To Israel
The Shoulder Seasons
Generally, spring, April through May, and autumn, October through November, are the best time to visit Israel, when temperatures are pleasantly mild throughout the country.
The best time to travel to Jerusalem is also spring and autumn. The weather is mild and while there will be plenty of tourists all year round in Jerusalem, there will be fewer in the shoulder seasons.
Be Sure to Check Dates for Holy Holidays When Planning Travel in Israel
Also ensure to check the dates of major Jewish celebrations such as the High Holy Days, Sukkot, and Passover.
If the Dead Sea or Negev Desert are on your Israel must-see list, be sure to pack sunscreen and a hat. This applies all year round.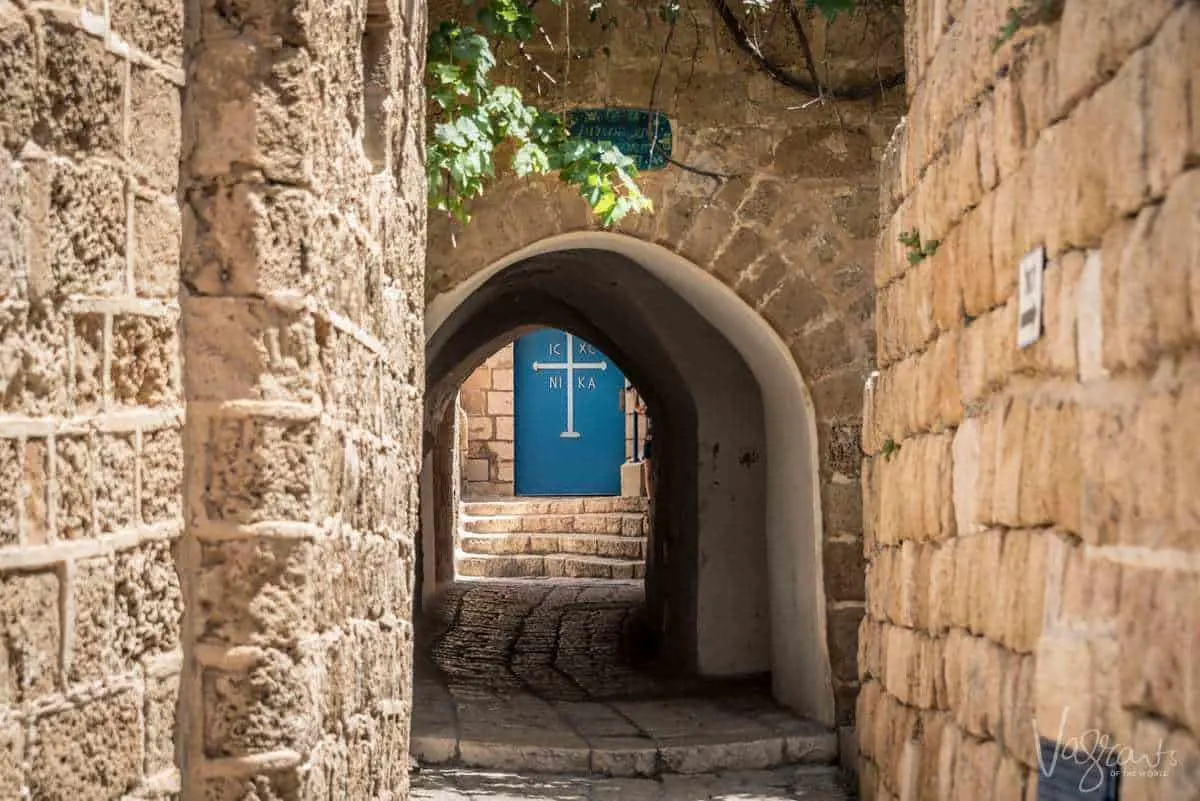 Guided or Independent Travel in Israel.
While independent travel in Israel is certainly doable, a guided tour has many advantages.
A guided tour of Israel is a very cost-effective way to maximise your experience and minimise the need to navigate transportation around the country. Also, Israel has such a complicated story, a guided tour will only serve to enhance your perception and experience.
A guided tour may also put some people's mind at ease when it comes to questions about safe travel in Israel. When it comes to things to see in Israel and understanding the history behind what you are looking at, then a group tour is hard to beat.
That said, we would certainly not forego our independent experience for a large, regimented tour group moving so fast it offers no personal or separate experiences along the way.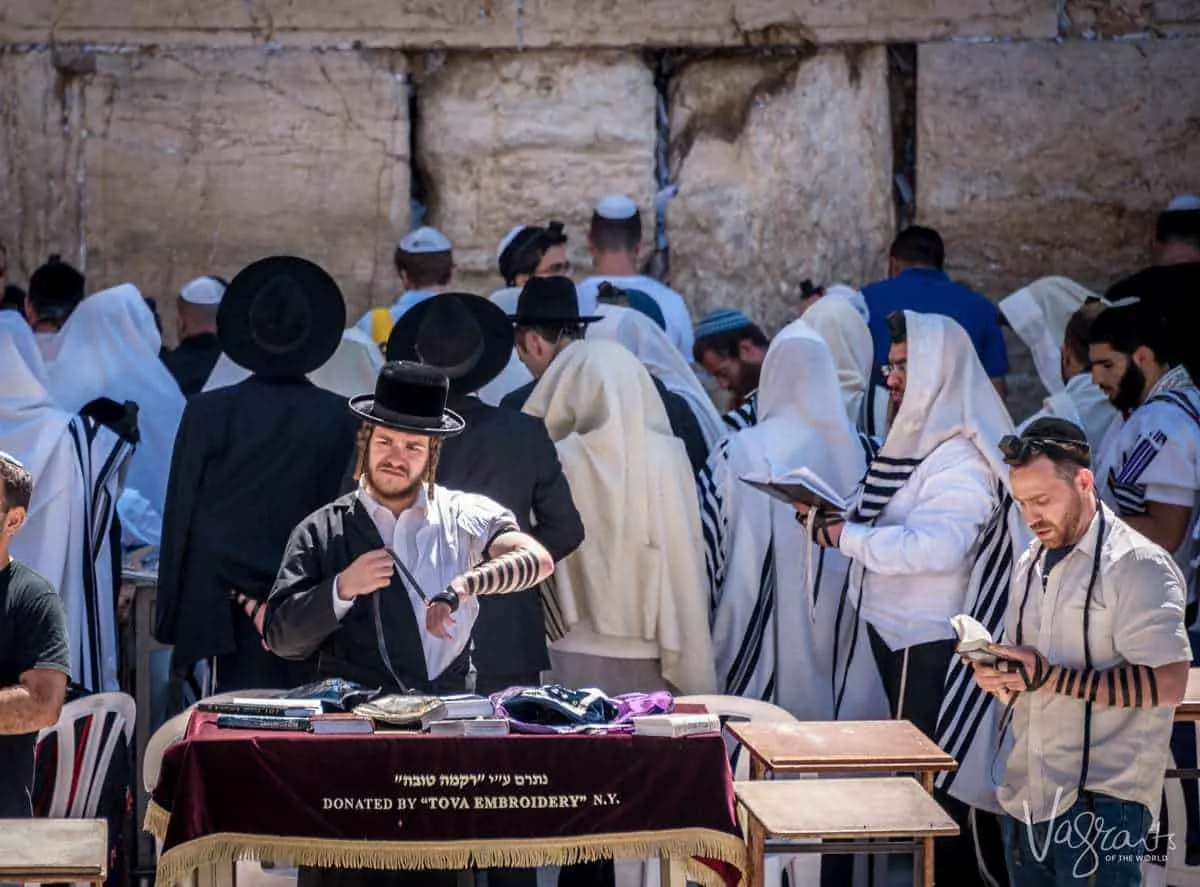 The Merits of Small Group Guided Tours of Israel
After having done a small group tour with Discovery Tours by Gate 1 last year through Croatia and Slovenia, we knew the merits of small group travel and that Gate 1 would provide one of the best small group tours of Israel.
With so many places to visit in Israel, and, with all its complexities this would be a trip best done with a small group, and knowledgeable guide. We opted for the 12 Day Israel, Ancient & Modern Culture small group Discovery Tour and were not disappointed.
An all-inclusive tour package with a small group tour means a dedicated tour manager arranges all travel and tours. A dedicated driver provides high quality transport throughout the trip, and a full porter service means you never have to move your bags, which we love.
Travelling through an entire country becomes manageable, cost-effective and very rewarding without compromising on personal experience.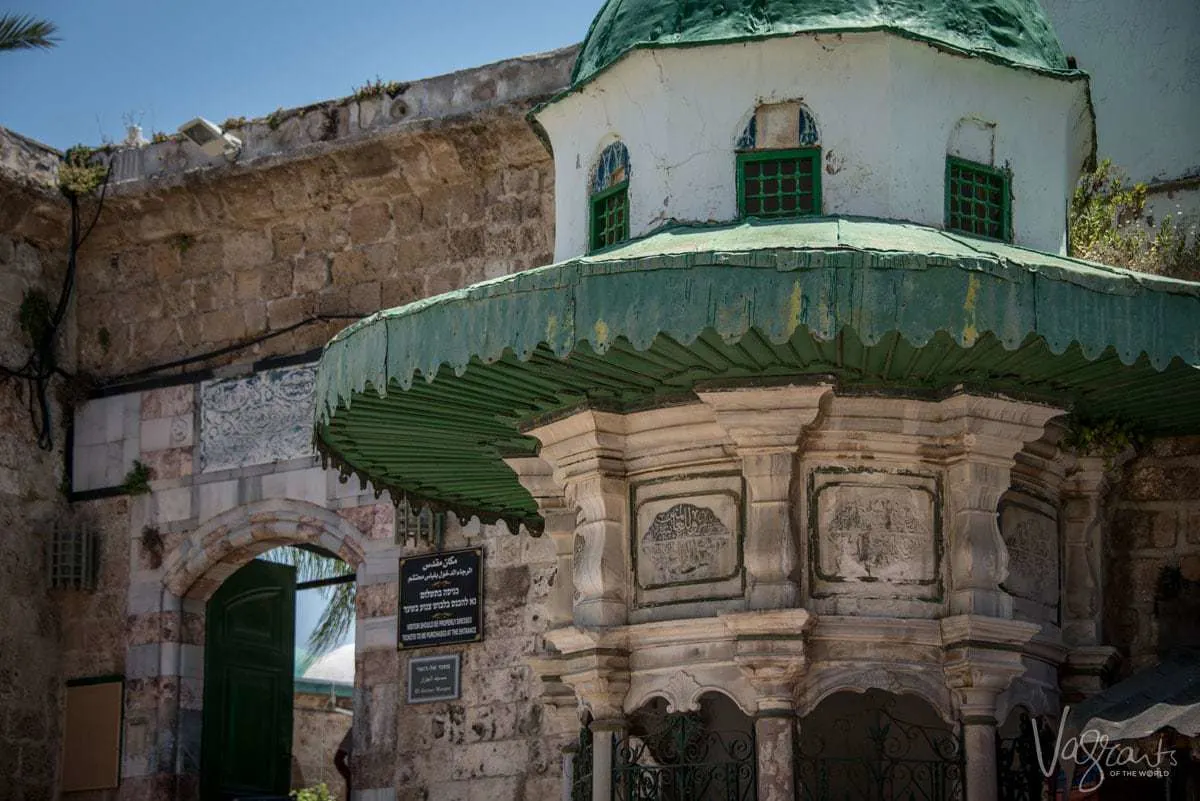 Add a Few Days for Independent Travel
Not being ones to forego an independent experience altogether; we did take the opportunity to arrive a few days before the tour. We used this time to explore on our own in Jerusalem.
Adding a few days on our own to the 12-day guided tour was a perfect combination. When we did finally join the tour, we realised how little we understood about the intricacies of Israel's history, religions and politics. We had many questions.
Cost Effective Travel
The Cost of Travel in Israel
Israel is not considered a budget destination. While certain things like local food are quite cheap, transport and accommodation can be on the high side. Considering the cost of travel in Israel, we would not have achieved half of the included itinerary nor stayed at the same level of accommodation for what the tour cost.
Israel tour guides alone start at $250+ per day without a car and anywhere as high as $800 – $900 per day with a car for 1-4 people. It will of course vary depending on where you want to go. Meals, admission costs and accommodation, would be in addition to this.
With a small, guided group tour, all accommodation, admission fees, transport and many meals are included. We have had the experience on other trips where we realised in hindsight; a guided tour would have been far more cost-effective than our independent explorations. Costs quickly add up when you are covering an entire country, no matter how small.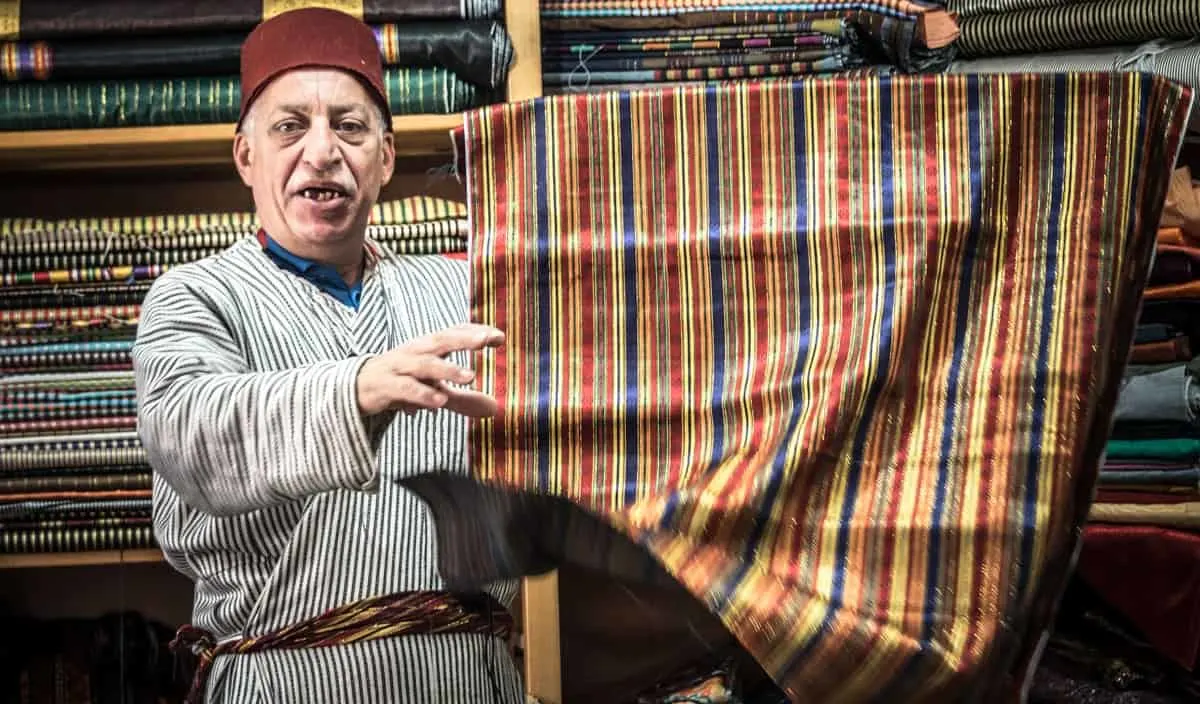 Authentic and Quality Experiences
We had a group of 16 on our 12-day tour. The small size of the group means access to the best boutique hotels and restaurants in each area. You don't get jammed into large, budget hotels and production line restaurants.
Easier access to popular sights affords you more time to enjoy and the ability to explore a little on your own. A small group can sometimes mean a bit more flexibility with the itinerary as well.
You are also guaranteed more authentic experiences. We were able to slip into small, local restaurants and enjoy meals in private homes. A highlight was joining a local family in their home in Jerusalem for Friday evening Shabbat dinner. Having already spent a week with our small group; it was like being invited to a dinner party with friends.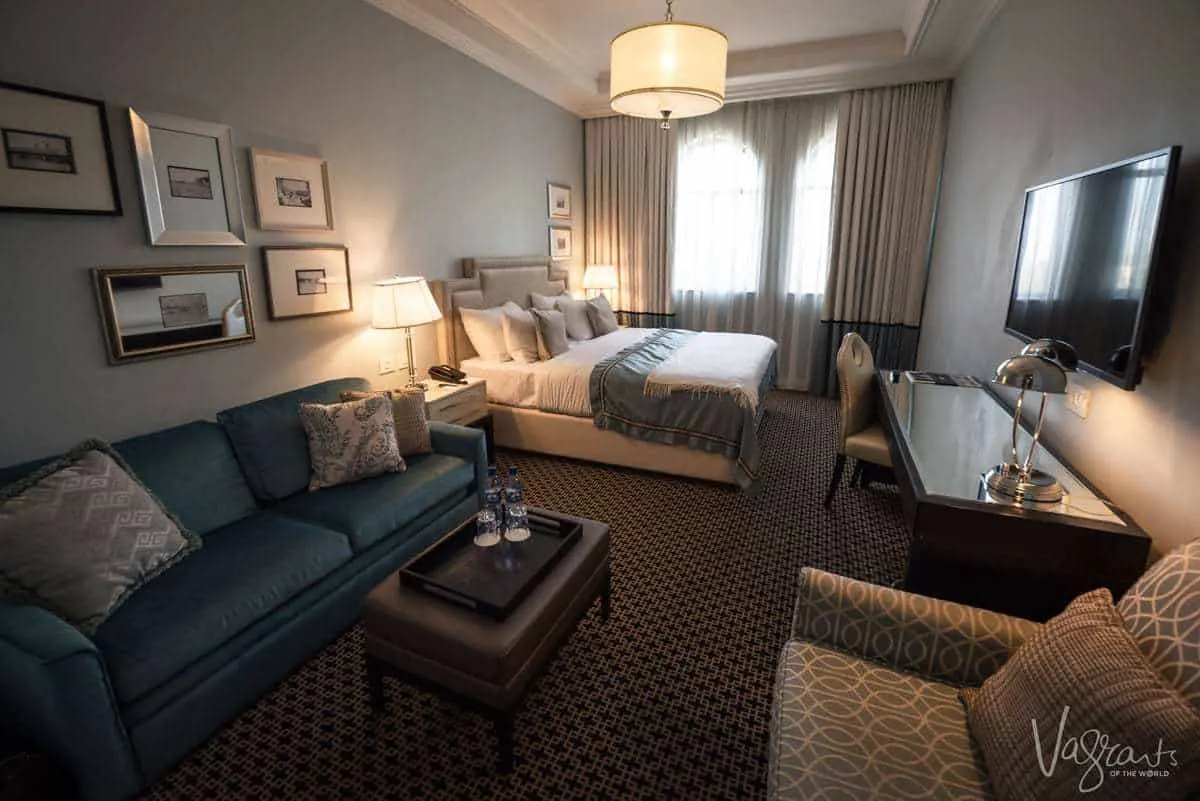 Access to an Expert Tour Guide
A small group tour of Israel means you have a dedicated local guide with you throughout the trip. While we joked about the guide needing to be one part tour manager, one part theologian and one part historian, it actually couldn't have been more accurate.
We keep referring to Israel as a complex country for a good reason. For every question asked another ten would come to the surface. A complicated layer cake is how our guide explained Israel.
Visiting Israel is not just about seeing the sights, it is about unravelling the story. Having context at each site to put the pieces together. The knowledge of an expert local guide is invaluable in enhancing your experience of this ancient holy land.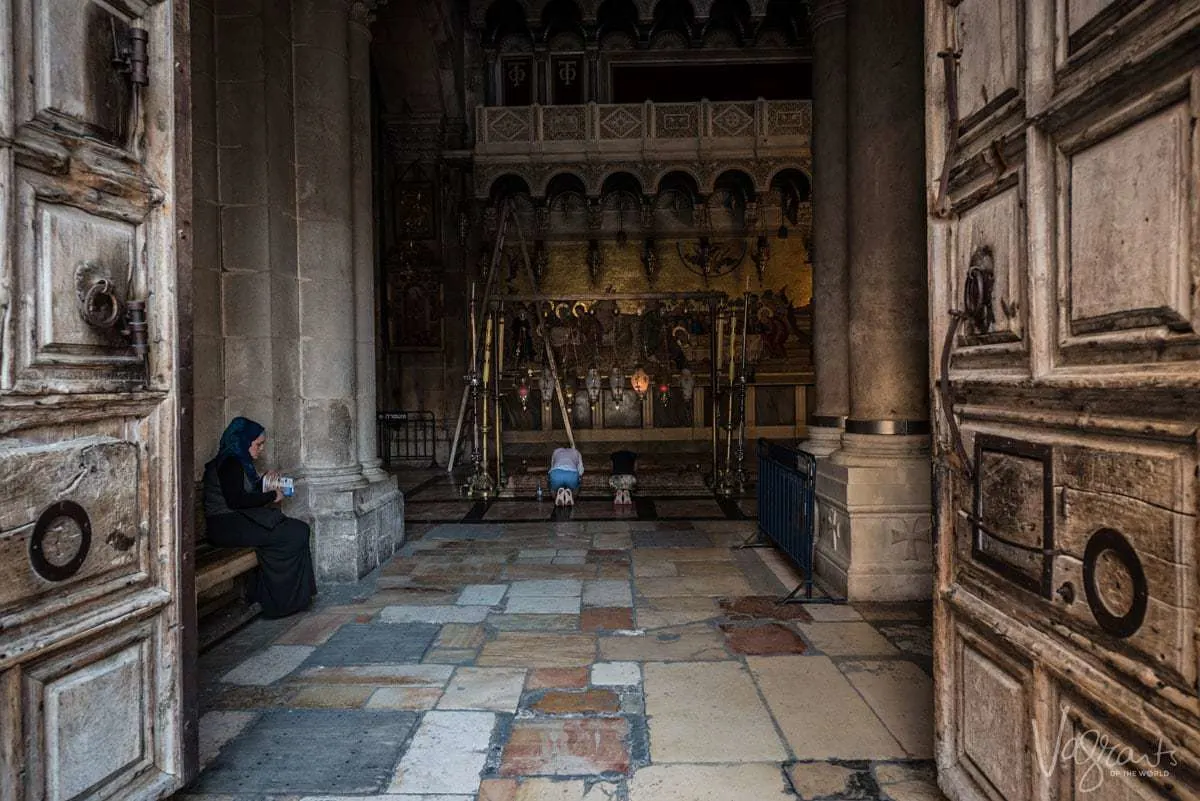 Guaranteed Expert Guides
Tour guides in Israel must undergo very intensive study and training to obtain a licence. Only around half of the aspiring guides will pass the required examinations.
With a small group tour of Israel, rarely will you be placed in the hands of other guides. In addition to the required studies, our small group tour had an incredible guide who had also studied history and politics extensively as well as many of the major religions in Israel.
She also had university majors in particular topics so had the knowledge to guide us through the majority of the sites visited with authority.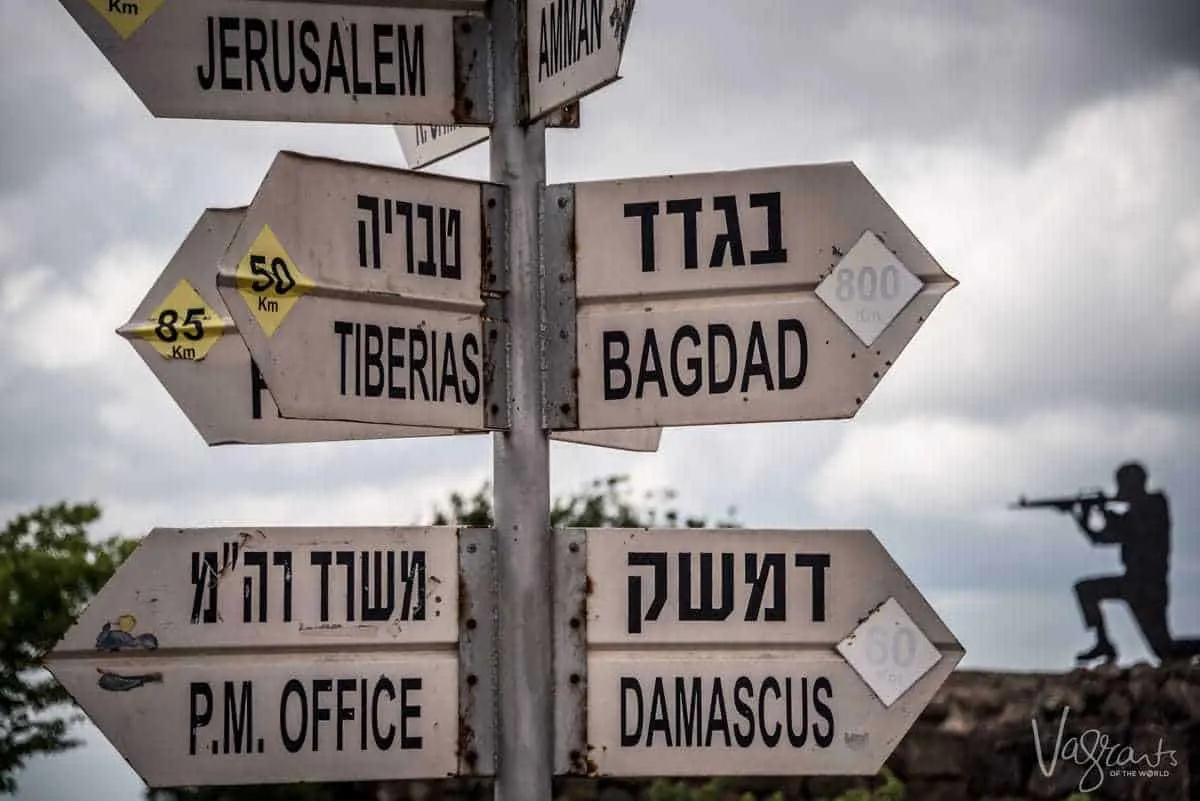 We have been on tours where information overload can sometimes lead to tour fatigue. There's no doubt, trying to grasp Israel's history, and politics alone could be exhausting. With a small group, tour information can lead to robust and interesting conversation. As the complicated layer cake unfolded throughout the trip, our interest increased, as did our questions. There were many lengthy and fascinating group discussions throughout the tour.
Local Knowledge
Best Places to Eat in Israel
Food in Israel is an activity in itself. There are so many exciting dishes and local produce to sample. While many of the meals were included or organised throughout the tour, there were plenty of opportunities to explore local restaurants on our own. Our guide gave us great advice on the best restaurants in the area or local street food we should try.
Knowing Where to Shop
For many, a trip to Israel is not just about visiting the country; it is a personal or spiritual trip. Some will have a particular piece in mind they want to purchase in Israel whether it be art, jewellery or antiquities.
There were many opportunities for those wishing to make specific purchases to do so knowing they had good advice and local knowledge on the best stores and galleries with good reputations and quality products.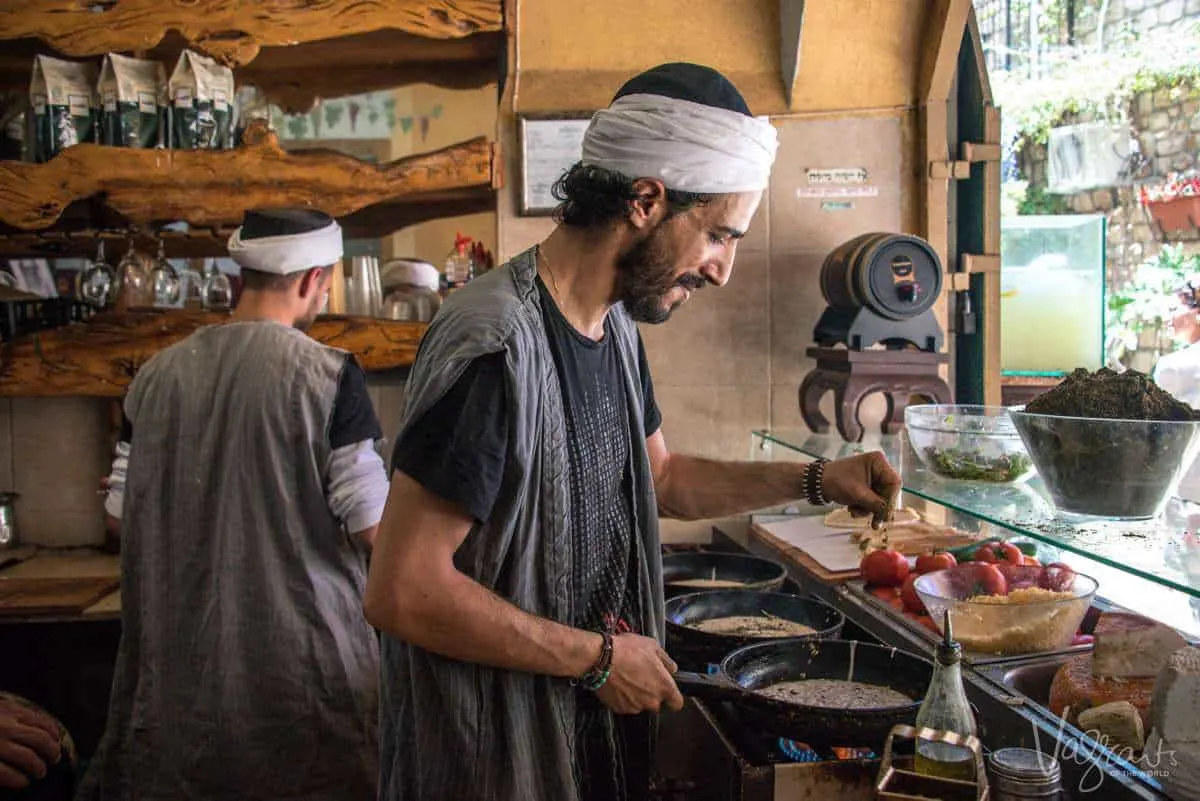 Final – Should you Take a Guided Tour of Israel?
As first-timers to Israel and having the experience of combining a small group tour with four nights independent travel in Jerusalem, we would highly recommend a small group tour of Israel. For the most part, we opt for independent travel where we can but know from experience; some countries are far better enjoyed with a tour.
If your concern is logistics, cost, or even the safety of travel in Israel but you still value a personal experience; we would recommend a small group tour as a fabulous way to experience Israel.
For us, the value was in the cost-effectiveness of the trip. But mostly, the value of having such an incredible guide to help unravel the story of Israel and give us context as we travelled through the country.
Facts
We travelled on the Discovery Tours by Gate 1 Travel on the 12 Day Israel, Ancient & Modern Culture Tour.
Small group of maximum 22 travellers guaranteed.
Early Bird prices start at $2349 for land only packages and $3319 for land and air if travelling to Israel from the US.
The tour includes –
Accommodation – hotel porterage – some meals.
All transfers in high quality vehicles.
Comprehensive guided sightseeing and entrance fees.
Bottled water during excursions.
A local, English-speaking tour manager throughout.
An additional optional tour to Bethlehem can be purchased for $33
Check Discovery Tours by Gate 1 Travel Israel, for a more comprehensive list of pricing and inclusions.
We would like to thank Discovery Tours by Gate 1 Travel for hosting us on the 12 Day Israel, Ancient & Modern Culture Tour. As always, all opinions expressed are our own and have not been influenced in any way.