Granada, Nicaragua has more to offer than just the beautiful colonial city people come to see. Head a little out of town and you will find some stunning sights and maybe just a little adventure!
Tierra Tours in Granada offer a great day trip to Mombacho Volcano, just 10km from central Granada. Situated in the Mombacho Volcano Reserve, Mombacho is an extinct volcano that sits at 1344 meters high. After our adventure climbing Conceptión Volcano Ometepe Island we were happy this mountain had a road nearly all the way to the top!
The incredibly steep ride to the top, around 45º (again, happy to be in a comfortable 4×4!) offers incredible views as you move through the different landscapes and eco systems of the mountain, eventually arriving at the cloud forests in the highest regions. Here you find flora and fauna endemic to the Mombacho Volcano.
Our first stop was at the Las Flores coffee plantation in the lower regions of the mountain. A Rainforest Alliance plantation, here you can learn about the cultivation, harvesting and processing of Nicaragua's finest organic coffee.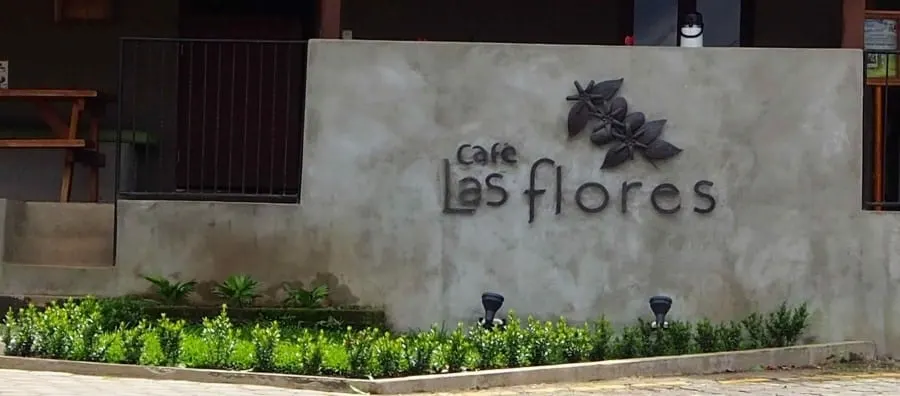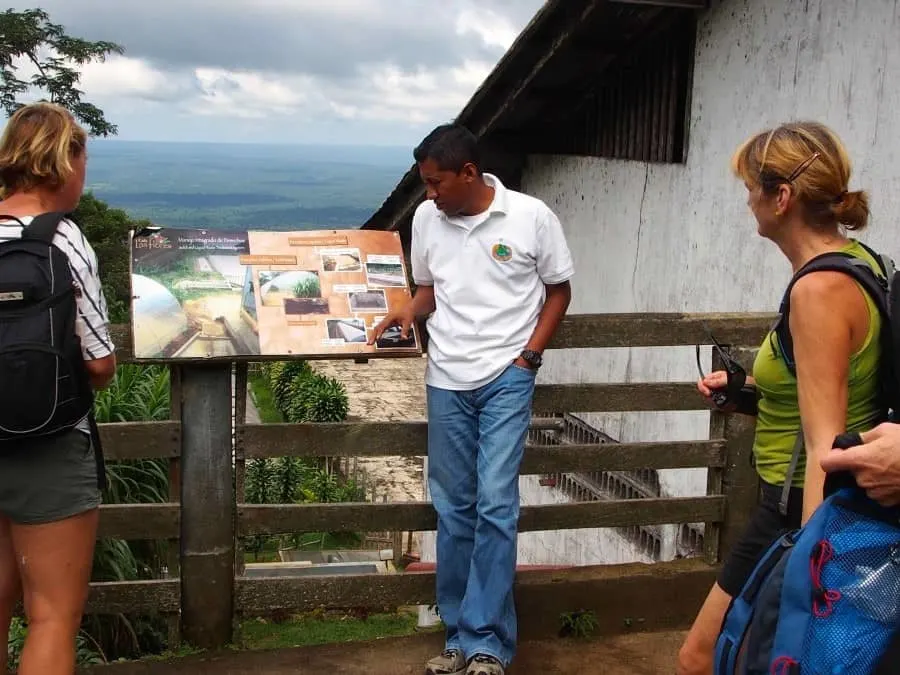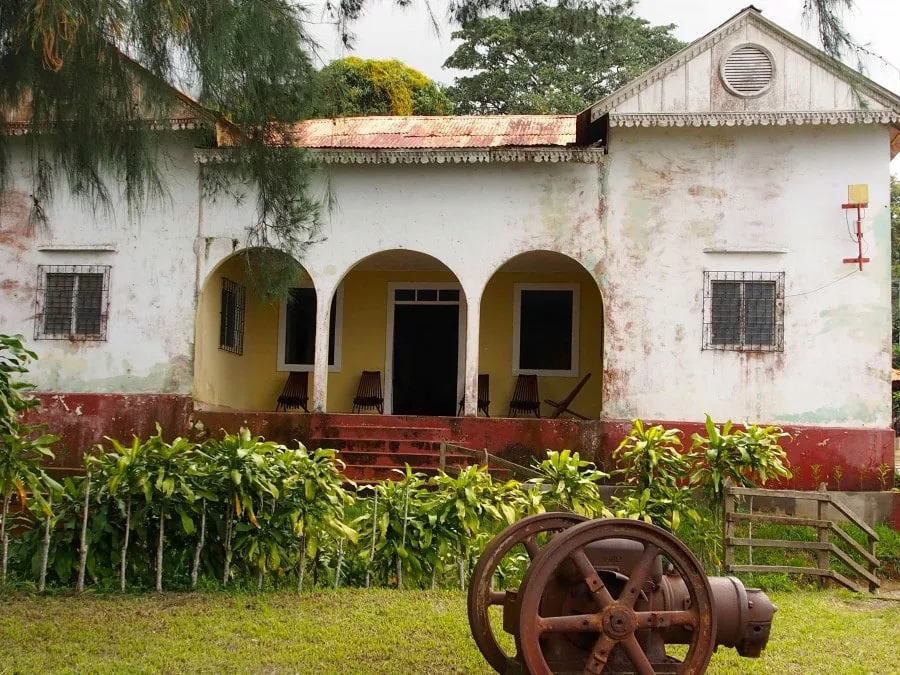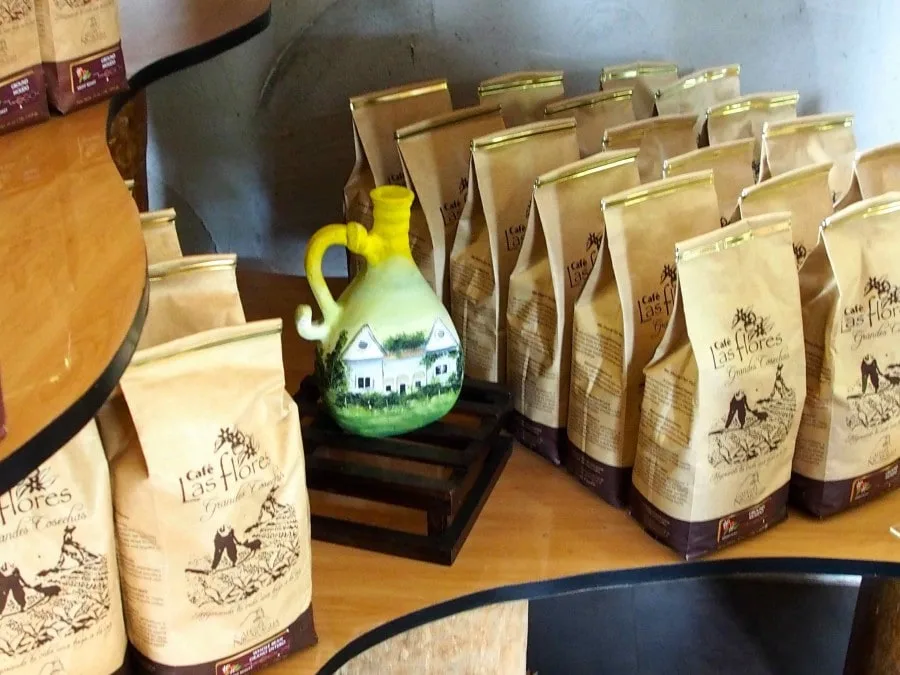 Back in the comfort of our 4×4 we head further up the mountain to 1200 meters where the road ends and you will find a visitor center and that the temperature has dropped dramatically. From here we take off on foot. Momacho has 4 craters with 2 main craters, all covered with cloud forest. The 2 main hiking trails, a moderate one circling the main crater, which we completed and the more difficult El Puma trail that must be led by a guide.
As we hike through the cloud forest, our guide Alex shares his in depth knowledge of the different eco systems of the volcano. It is really so beautiful in the cloud environment you can hardly believe you are at the top of a volcano.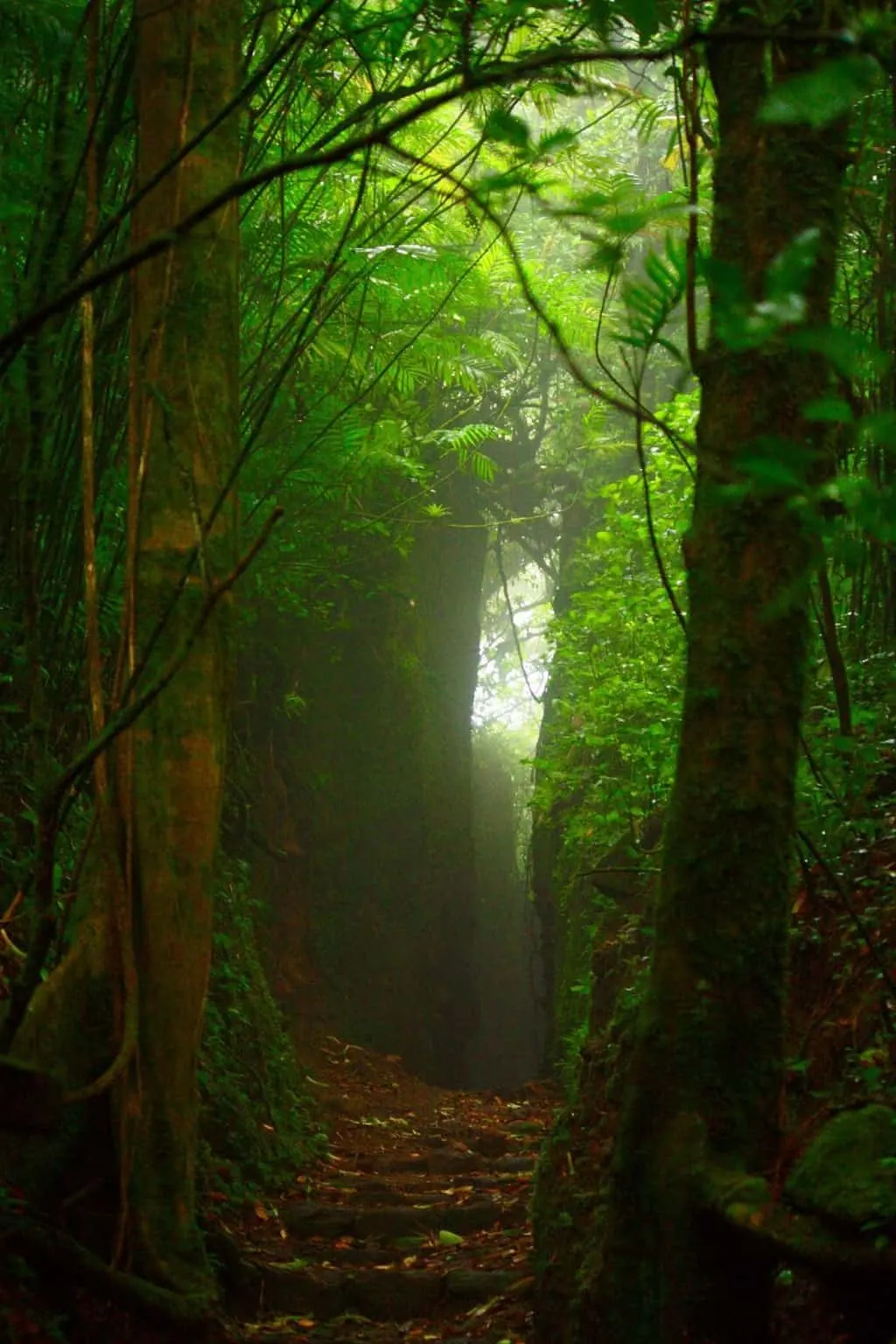 The cloud swirls around, sometimes clearing enough to get a glimpse into the forested crater.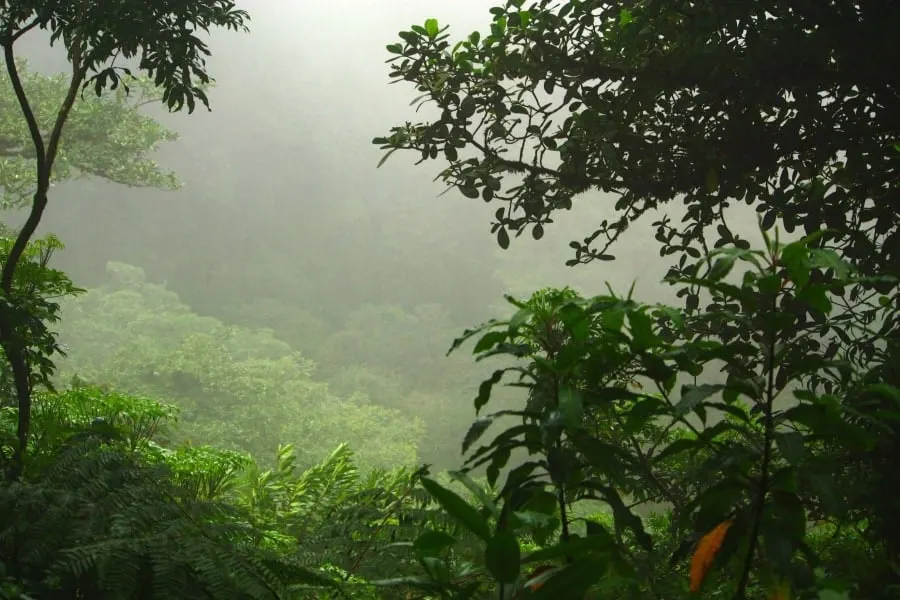 As you emerge at the top from cloud forest into dry forest, you have fantastic views (if the cloud allows) of lake Nicaragua, Lagoon de Apoya and of course, the city of Granada. It makes you realise how big the Granada Cathedral really is!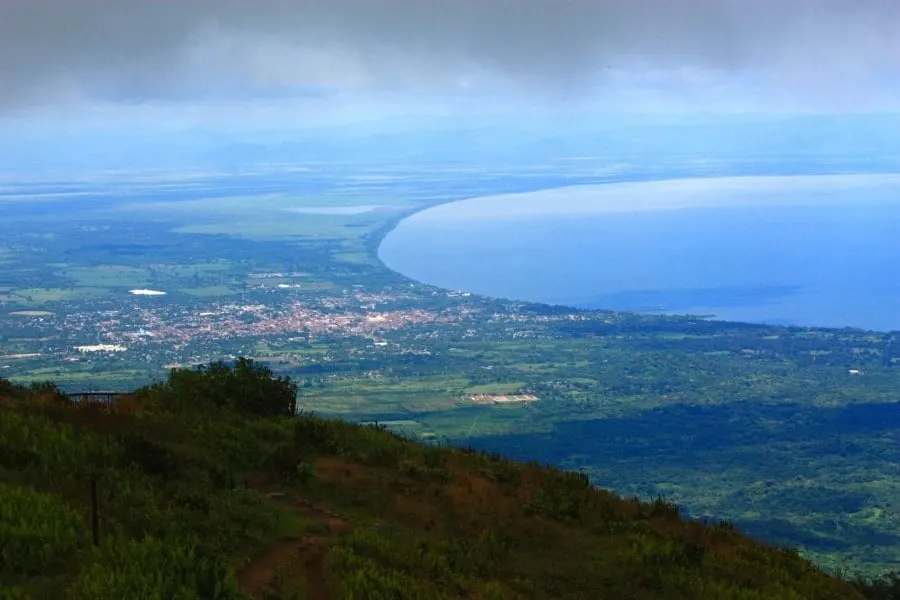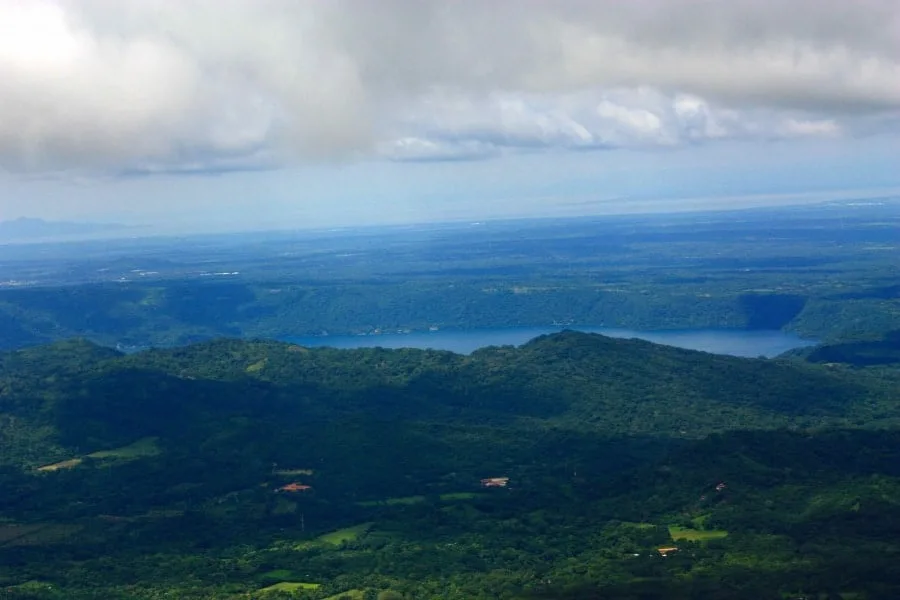 If you are quiet, you might be lucky enough to sight any number of bird species, howler monkeys and maybe even sloth. Believe it or not, this ball of fur is a photo of a sleeping juvenile sloth taken at the end of the track. This shows how hard they are to spot, they disguise themselves by blending with the branches and sleep with their faces covered so you can barely distinguish them. They are usually very high in the trees so this was a lucky sighting. This was our third sloth sighting in Nicaragua and we are yet to get a decent photo – fingers crossed!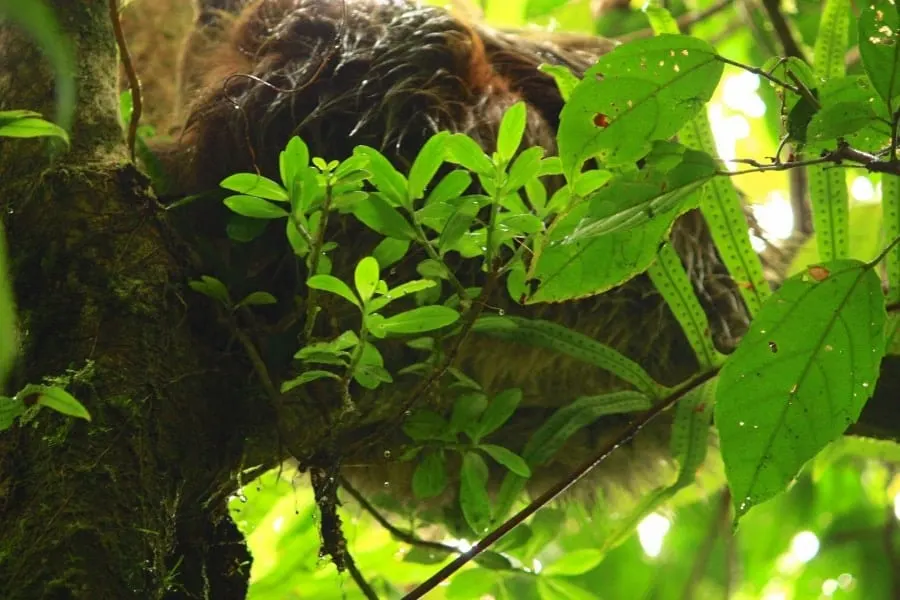 If you did choose to go Mombacho alone, you can walk to the top (1344 meters) with an entry fee to the park of approx $5 USD per Adult or for $20 USD you can catch the park truck to the top. Guide services will cost you an additional $10 – $20 USD. Transport from Granada to the park can be arranged by taxi, estimate at least a minimum of $25USD. We recommend saving the hassle and going with a tour from Granada for around the same cost or maybe less.
The hike we did was classed as moderate while there were some steep areas and stairs, the tracks are well maintained and easy to negotiate. It is a nice leisurely hike suitable for most fitness levels.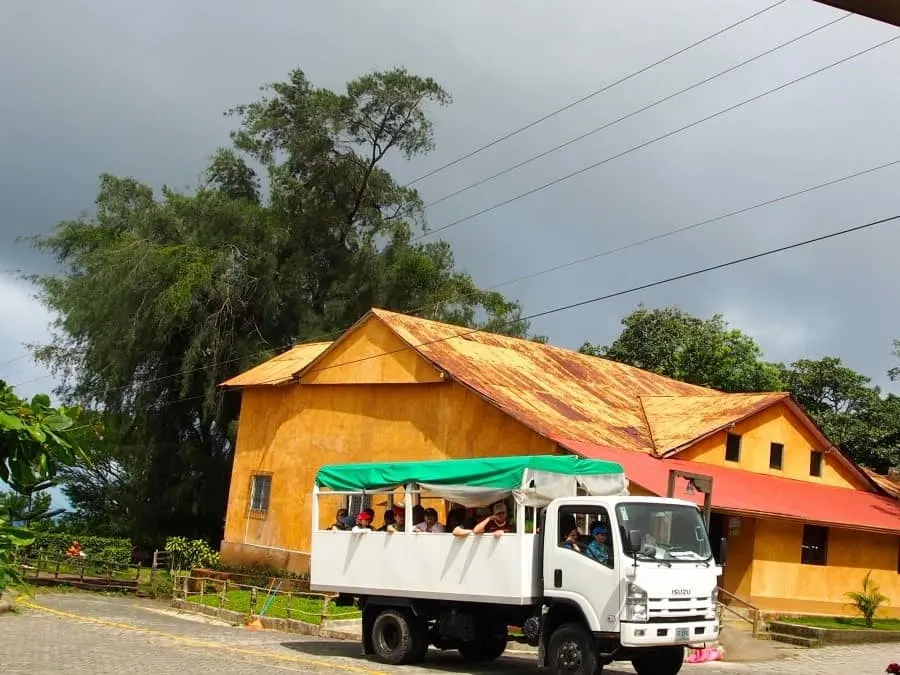 ---
Now For Some Adventure!
Once you come down the mountain if you feel like a little excitement, why not take advantage of the canopy tour located at the bottom of the mountain. Fly through a circuit of wires, high in the canopy of the dry rainforest, 11 double wires, 17 platforms and 3 hanging bridges allow you the same exhilarating experience the monkeys might feel swinging through the trees. This is some serious fun and you may even see some monkeys!
First:
Meet your team of professional zip liners who will teach you to zip line like a pro. Meet Francisco, Carlos and Jose. These guys are like the superstars of the high wire and know how to A: make you feel confident & safe and B: how to have fun!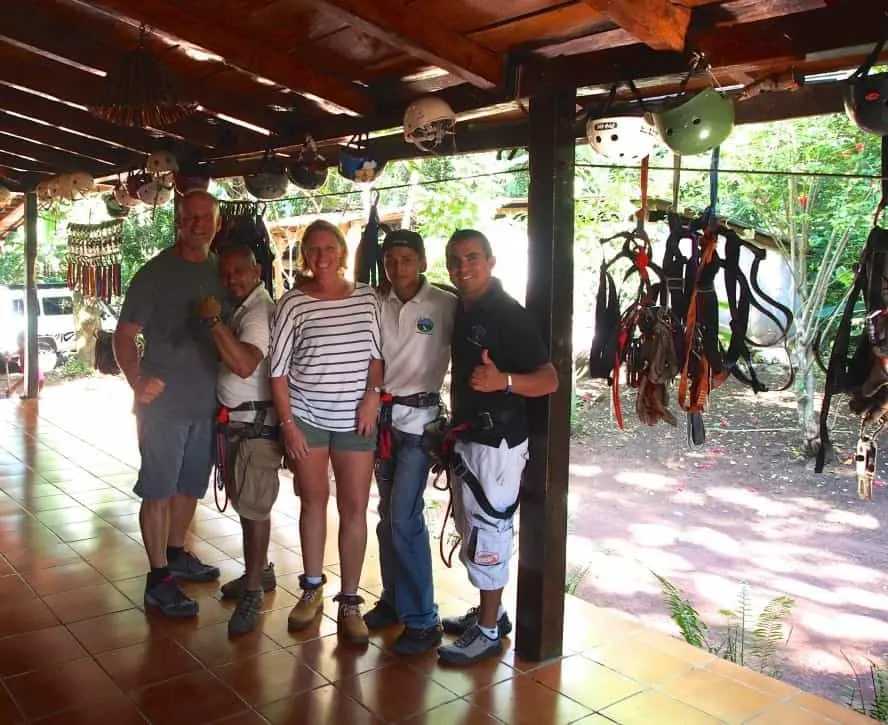 Next:
Get kitted out like the pro's. The boys will fit you out with all the harnesses and safety gear you need to fly through the canopy. (We are trying to look professional here, not nervous…)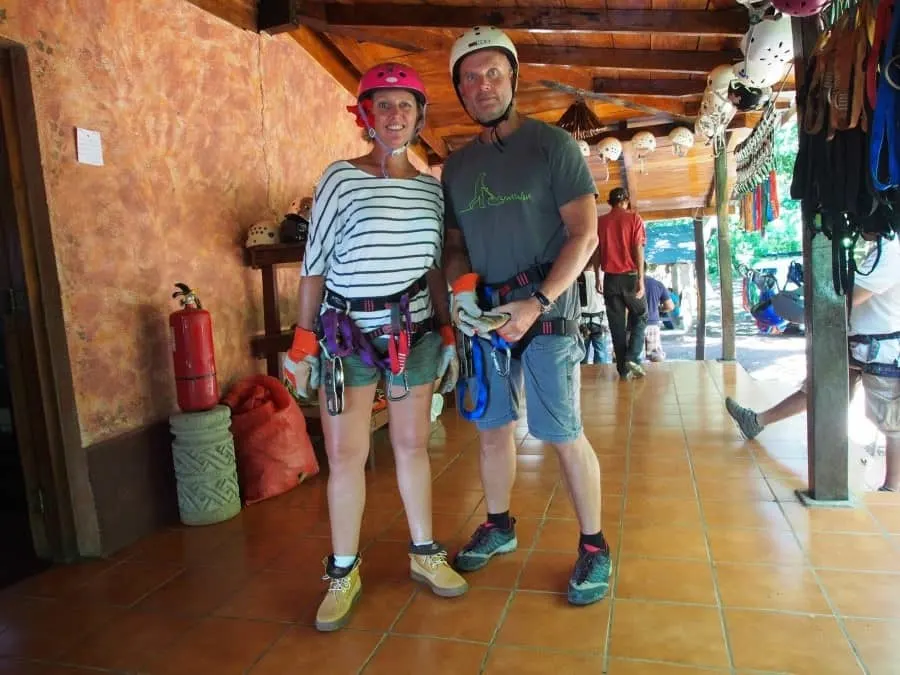 Then:
Follow the boys lead, take a leap of faith and fly like superman through the rainforest canopy.
Through the 11 cables, the boys will show you all different ways you can zip line like a pro –
Together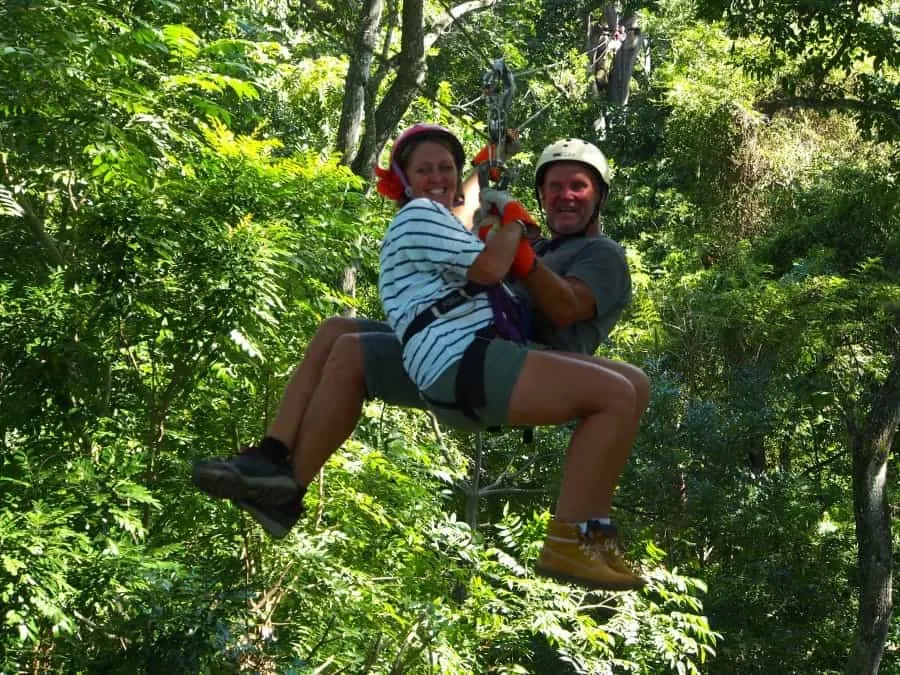 Solo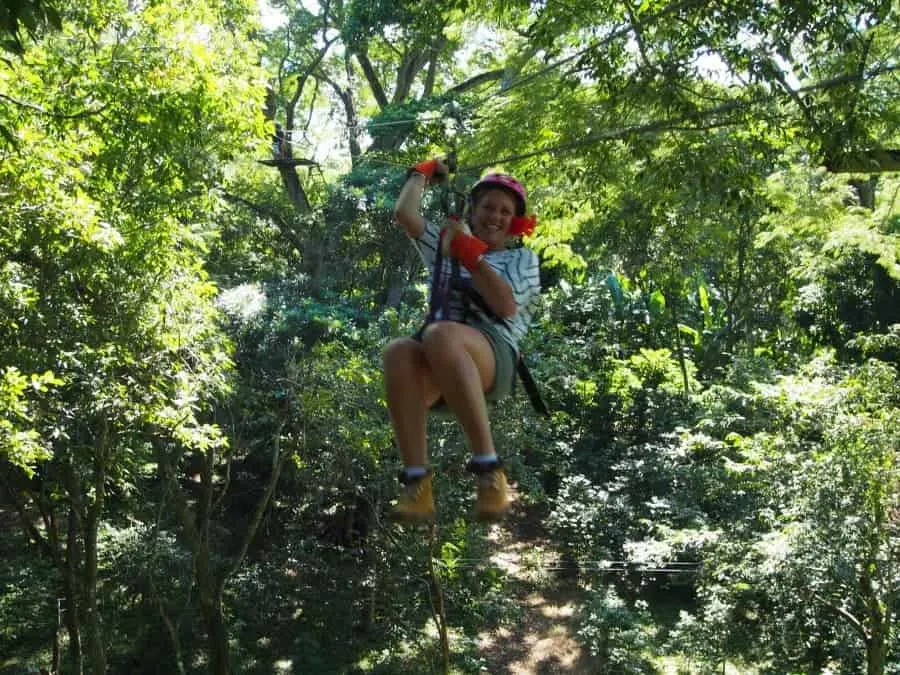 Upside Down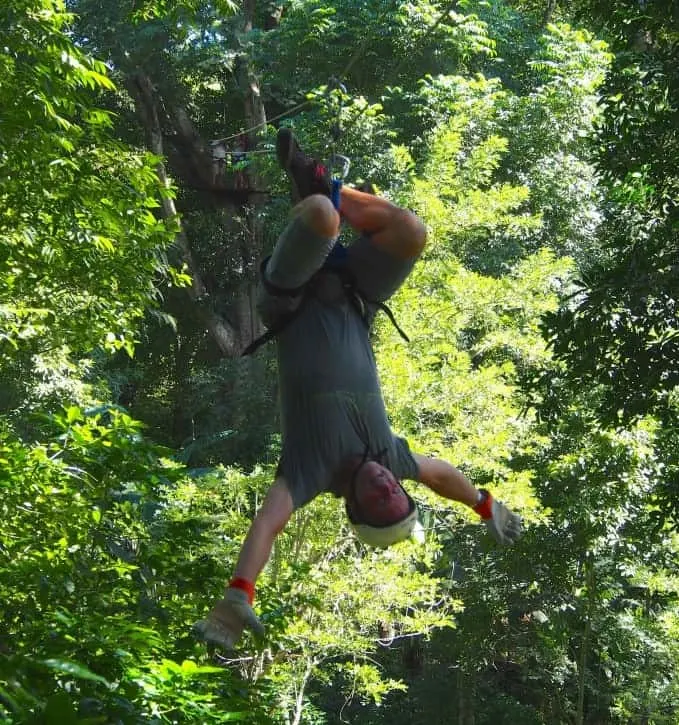 Or even like a big squealing girl. (Yep, I did squeal all the way down on that one…..No Shame either!)
We had an absolute ball doing this canopy tour even though we were not sure what we were in for at first, full of adrenalin and all smiles we probably could have gone another round. (Kate spent the next hour just saying "Wow" every 10 minutes!)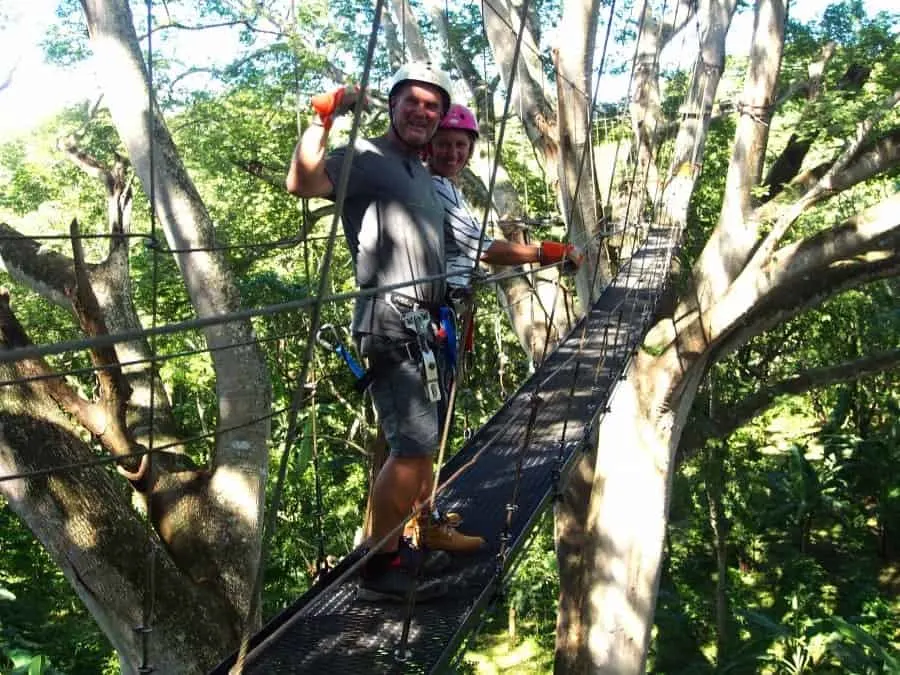 ---
How To Get There
Mombacho Hike & Canopy tours run daily from Granada daily, the cost is approx $60 USD pp depending on numbers. Duration approx 5 hrs.
Mombacho Volcano Cloud Forest Half-Day 4WD Tours start at approx $40 USD pp depending on numbers.
Both tours include transportation, entrance fees, and bilingual guide.