20 Fun Facts About Croatia
Croatia is a fabulous country to visit in the Balkans. The country has so much history, and the traditional culture is admirable. There is something about Croatia that leaves travelers always wanting to return for more. But how much do you really know about the country? We've compiled the best fun and interesting facts about Croatia. You'll be sure to ace the next trivia night!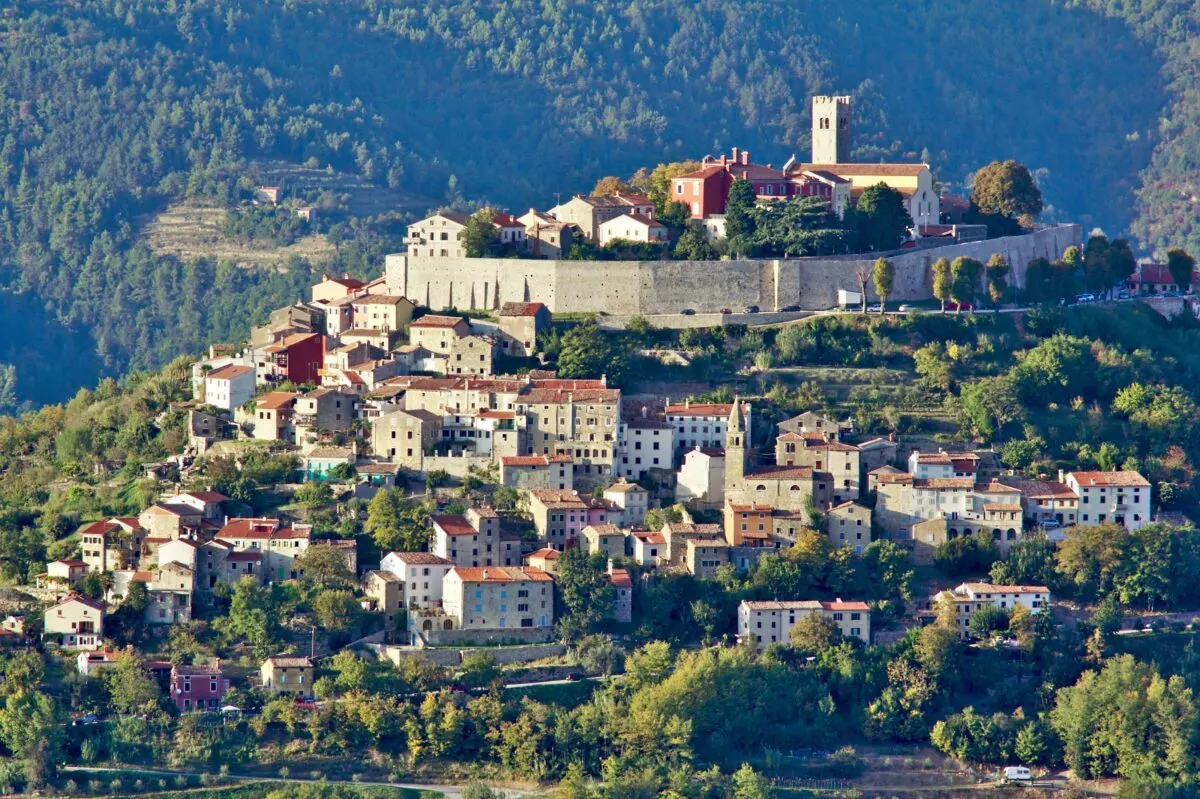 Croatia is well known for many things, such as being the filming location for much of Game of Thrones, having beautiful architecture, and being home to some of the best beaches in the Mediterranean. The country is at the top of many people's bucket lists, but many people don't know much about the country beyond having seen some amazing photographs.
Did you know you can tour some iconic Game of Thrones filming locations? Super fans can walk in the footsteps of Daenerys, visit the Lovrijenac Fortress, and immerse themselves in the city of 'King's Landing'!
This article will give you 20 fun facts about Croatia that you might not have known, allowing you to brush up on your general knowledge about the country before you visit. The tour guides you meet will be very impressed with how much you know of Croatian history!
20 Interesting Facts About Croatia
1. Croatia has 10 UNESCO World Heritage Sites
Croatia boasts so much natural beauty, fascinating landforms, and thriving cultural heritage, earning it the honor of hosting not one UNESCO World Heritage site but 10.
The ancient walls of Dubrovnik and Plitvice Lakes National Park are just two sites that showcase Croatia's rich history, stunning landscapes, and architectural wonders—every year, sites such as these draw in thousands of visitors from around the globe.
Bonus: Dubrovnik is known as the Pearl of the Adriatic. Not only is it home to a UNESCO World Heritage Site, it is one of the most prominent tourist resorts of the Mediterranean.
2. Neckties originate in Croatia
The necktie, also known as the 'cravat,' comes from Croatia. The necktie has become a smart and fashionable accessory, often worn by businessmen and on formal occasions. Ties date back to the 17th century and were initially worn by Croatian soldiers in the French army. The French word "cravate" derives from "Croat," celebrating Croatia's contribution to modern men's fashion.
3. Croatia has been inhabited for over 100,000 years
Croatia has archaeological evidence that dates back over 100,000 years, placing humans in the country. The country has been continuously shaped generation after generation, with the Croats finally arriving in the 6th century. Since then, Croatia has built a long-lasting and thriving cultural heritage.
4. The capital of Croatia might not be what you think it is
Many people assume that the capital of Croatia is Dubrovnik since it receives so many visitors every year and has the most outstanding Old Town and medieval architecture. There is so much to see and do and even though not the capital, you can Make the Most of One Day in Dubrovnik.
The capital of Croatia is actually in the far north of the country and is Zagreb. Travelers often skip the city as they don't know much about it, but you should consider if Zagreb is worth visiting when in Croatia. The city was declared Croatia's capital in 1941 and is home to around a ⅕ of the country's total population.
5. Croatia owns an authentic Egyptian sphinx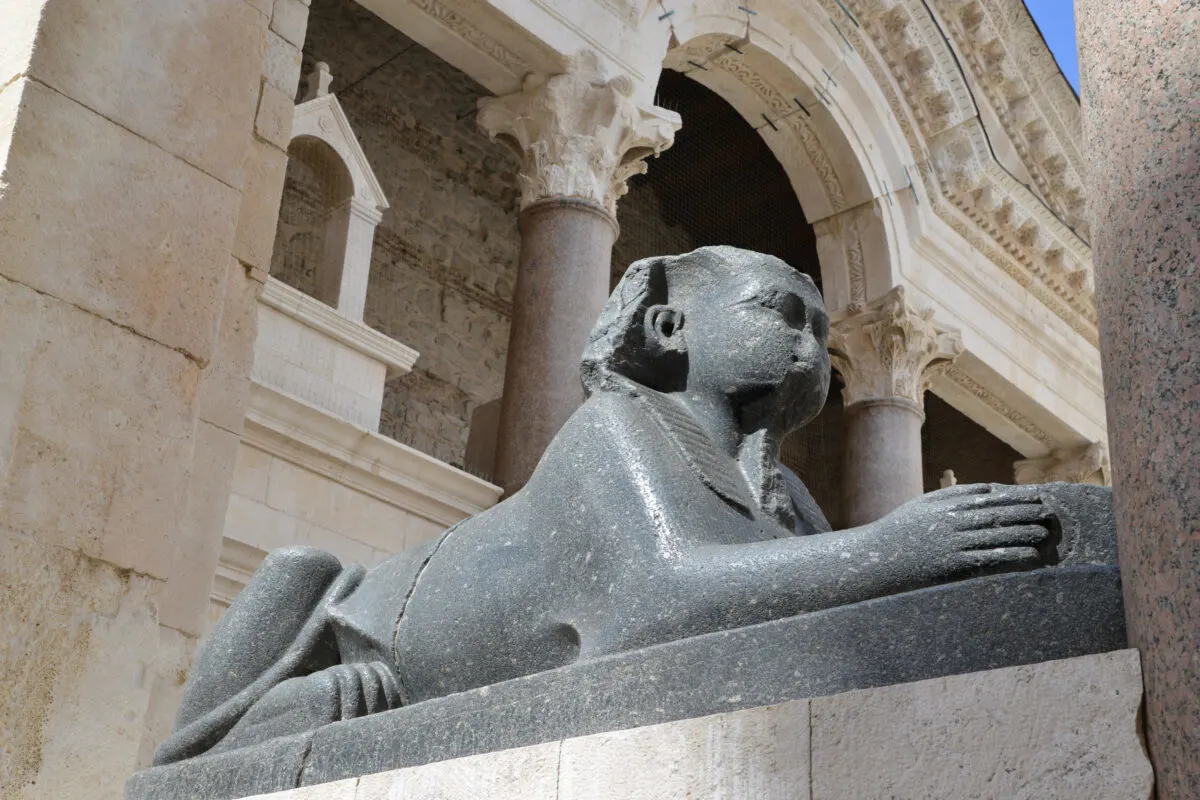 Croatia is home to an unexpected relic of ancient Egypt—a genuine Egyptian sphinx. Found in the historic city of Split, the mythical figure sits guarding the entrance to the Cathedral of Saint Dominus. The statue represents a unique fusion of Croatian and Egyptian history and is a fascinating sight for visitors, if not a bit odd.
6. Croatia has over 1000 islands
Croatia is home to over 1200 beautiful islands, but a very small number have residents. Two of the most populated islands, Hvar and Krk (Krk is also the largest island of Croatia) are most well-visited by tourists. Only 49 of Croatia's islands are inhabited, which consist mainly of the islands closest to the Adriatic coastline of the country.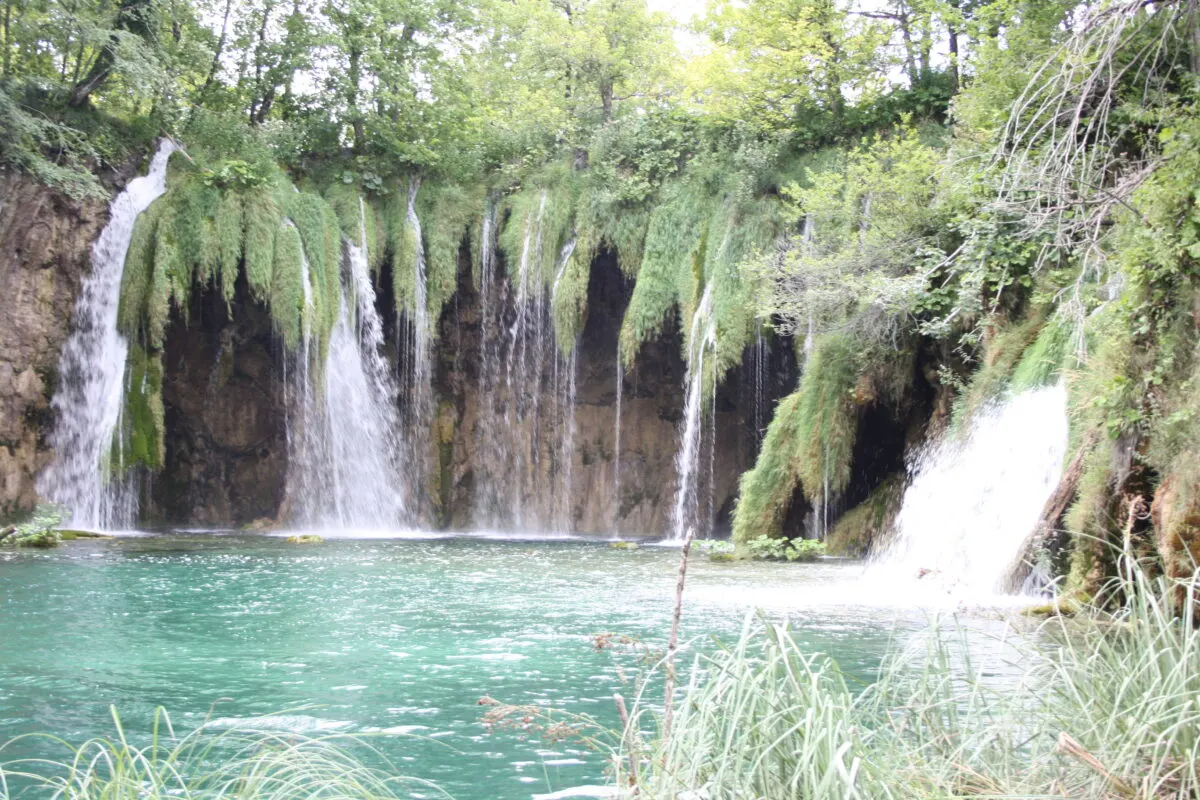 7. The smallest town in Croatia has less than 20 residents
Croatia is home to the world's smallest town. Hum, Croatia has 30 inhabitants (2022), a Guinness world record. While a small town, Hum has all the features it needs to be classified as a town. The town has a church, two roads, and three rows of houses. Hum is the perfect place to escape if you're sick and tired of being sociable!
8. Croatia is home to a very popular dog breed
Croatia is speculated to be the birthplace of a very popular dog breed. The Dalmatian dog is believed to have been originally bred in Dalmatia, dating back as far as 3700 BC.
While their names certainly would make you believe that the dogs originate in the region of Dalmatia, there is a lot of debate as to whether they were initially bred elsewhere and brought to the region. Either way, Dalmatia was the first established home for the breed.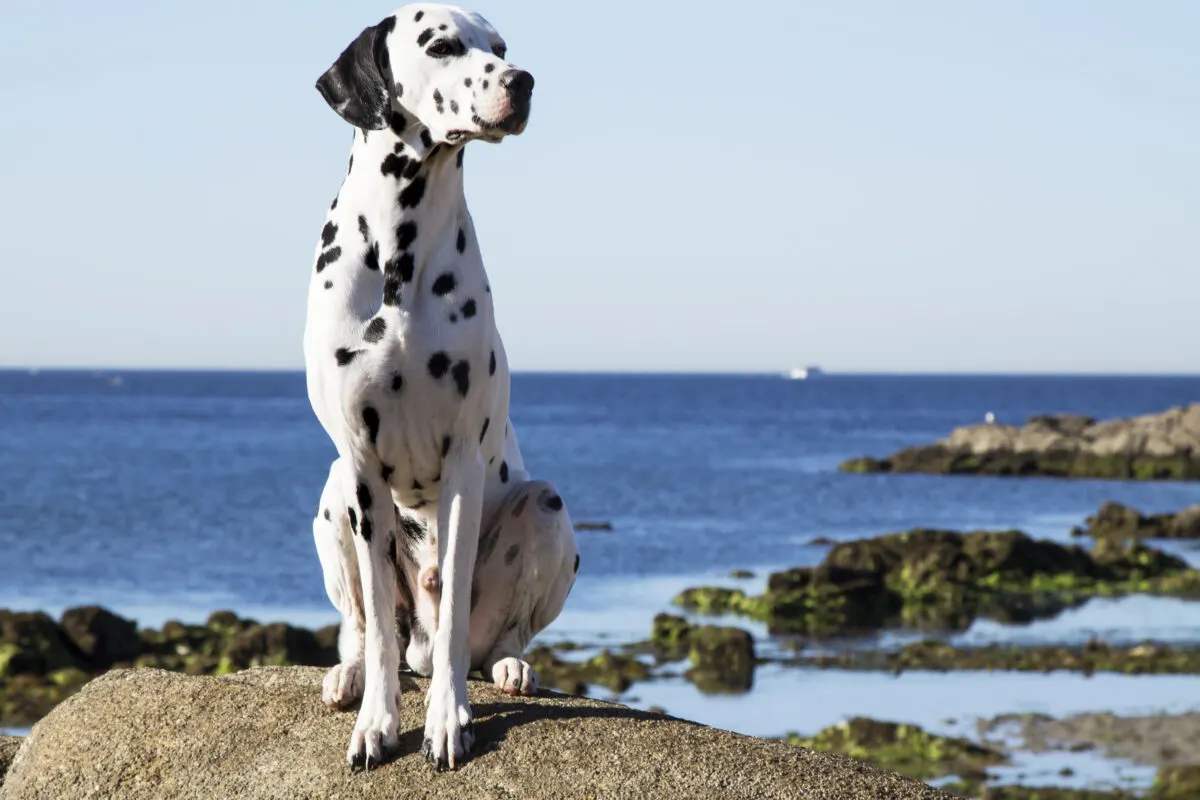 The Dalmatian Coast is off-shore Croatia's portion of the Adriatic Sea which is the larger body of water that separates the Italian peninsula from the Balkans. The coast is known for its breath-taking natural beauty.
Bonus Points: Dalmatia Tower is the tallest building in Croatia.
9. The islands of Croatia are the filming location for a very popular movie
While Mamma Mia is well known to be about a young girl living "the life" on a Greek island, the shooting location of "Mamma Mia! Here We Go Again" was not in Greece! Mamma Mia 2 had all of its filming exclusively done on Croatian islands! You can even take boat tours of the locations used to make the movie.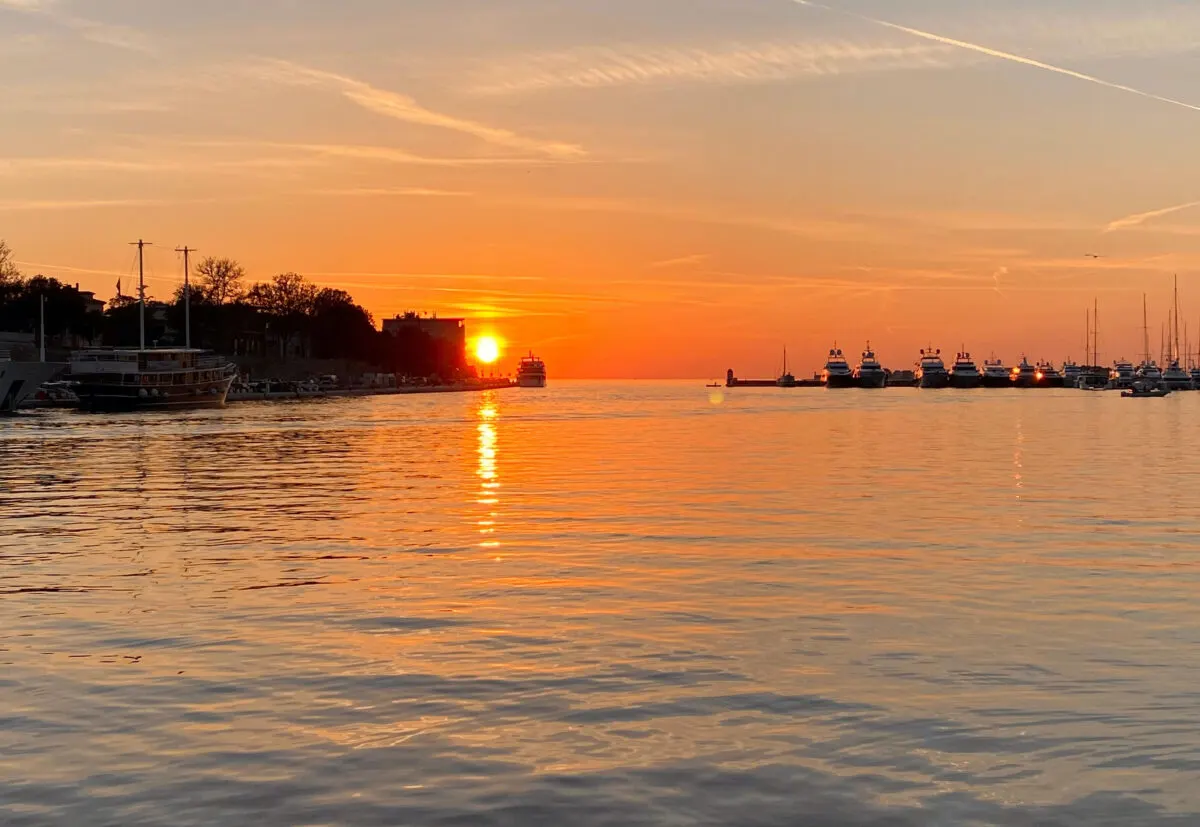 Bonus Film Fact: In 1964, famed director Alfred Hitchcock visited Zadar (the oldest continuously inhabited city in Croatia) for a night and declared from the view from his hotel room, "Zadar has the most beautiful sunset in the world, more beautiful than the one in Key West, in Florida, applauded at every evening."
10. The Croatian language uses the Latin alphabet
The Croatian language is tricky to learn, but even more so when there are letters that many aren't familiar with. Croats used the Glagolitic alphabet until the 16th Century. Today, Croats exclusively use the Latin alphabet, meaning 30 letters in total make up the language. The additional letters are č, ć, dž, đ, lj, nj, š.
11. 10% of Croatia has a protective status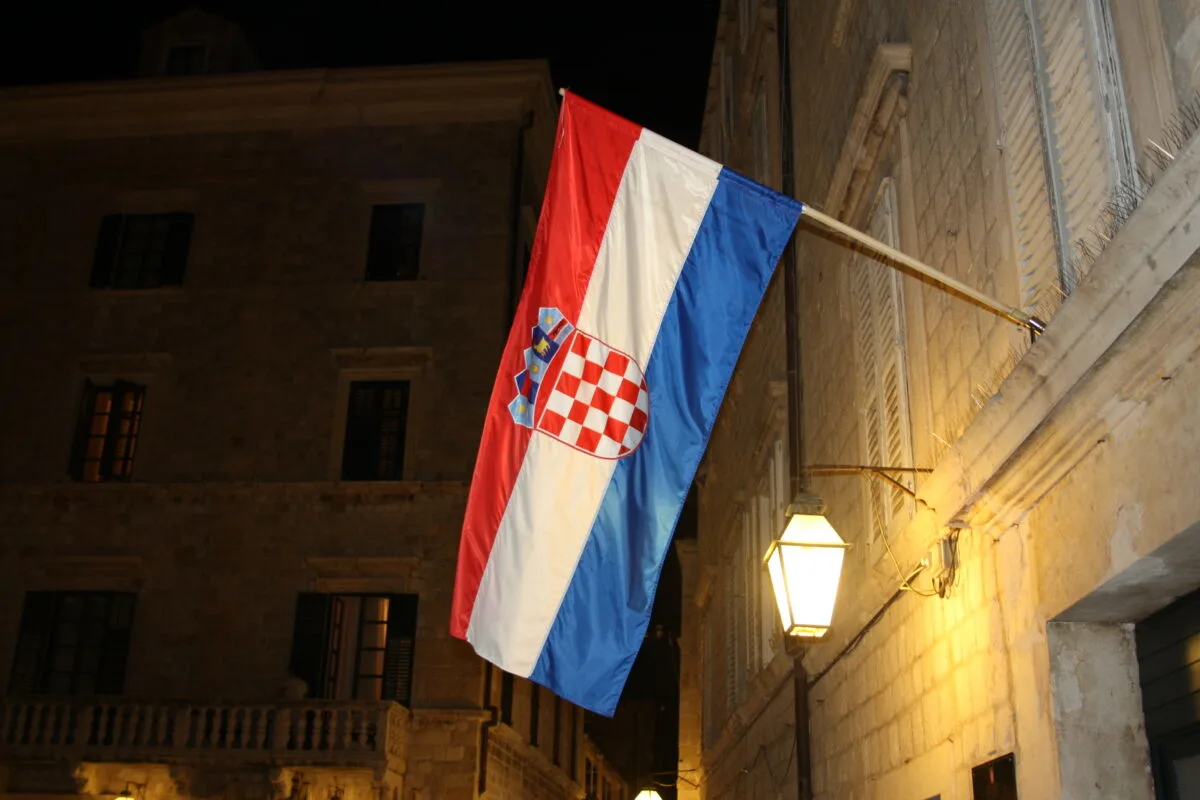 It's no secret that Croatia is home to some of Europe's most fascinating national parks, but did you know that 10% of the country has some special classification? Whether it be national park status, areas of natural beauty, or protected UNESCO World Heritage sites, much of the country is protected.
12. Croatia loves lavender
Croatia is obsessed with the lilac and purple flowers of lavender. The plant is used in hundreds of different products, and the plant often finds its way back to travelers' home countries in souvenir form. The country is home to some of the world's most beautiful lavender fields, and the best place to see them in abundance is on the island of Hvar Island.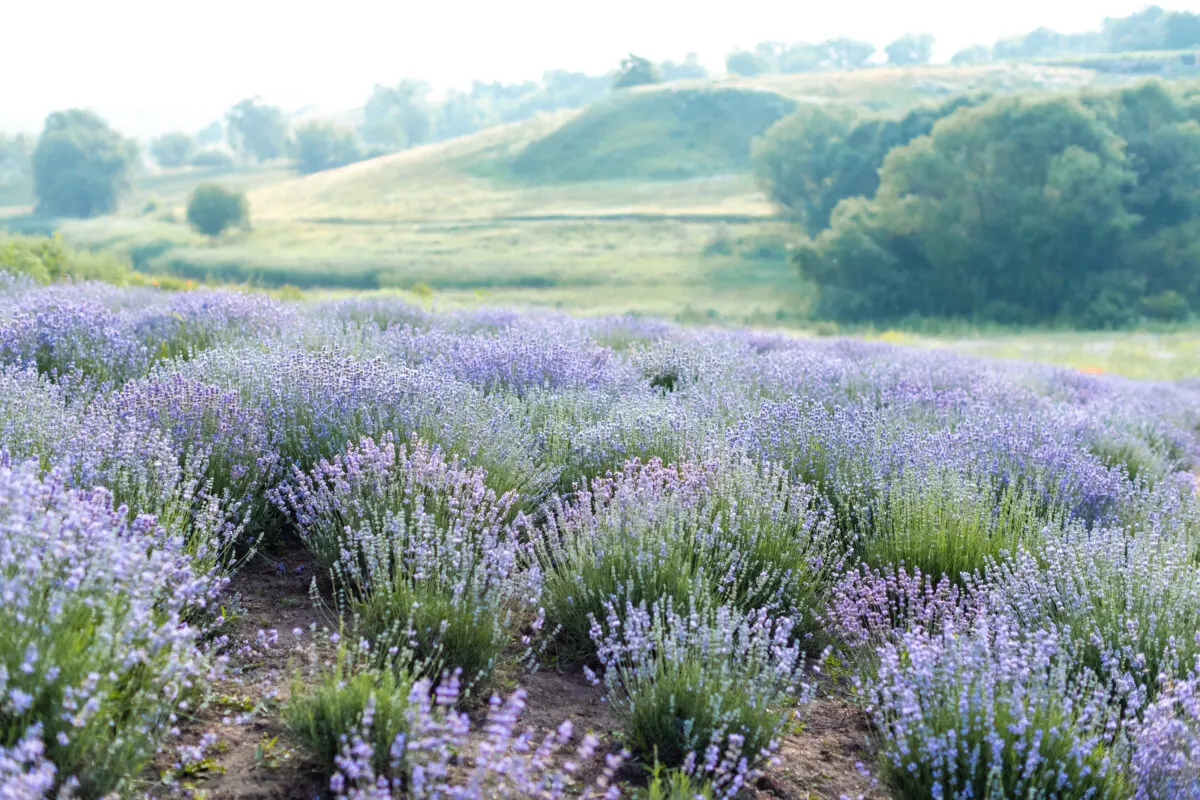 Bonus Points: Hvar is The sunniest island in the Adriatic, with an annual average of 7.7 hours of sunshine per day and as many as 2843 hours of sun per year.
13. The country loves collecting bones
Croatia is a treasure trove for archaeologists with its ancient ruins, and the country has uncovered some pretty huge finds over the past decades. Croatia is home to one of the biggest Neanderthal sites ever discovered, with up to 80 bodies uncovered and 900 bones removed and taken to be analyzed.
14. There are nearly as many Croatians living outside of the country as in it
Croatia has a massive flow of emigration. There are nearly as many Croatians living outside of the country as in it. With a population of nearly 4 million living in Croatia, a whopping 2 million Croatian migrants live in North and South America alone.
15. Croatia was home to gladiator fights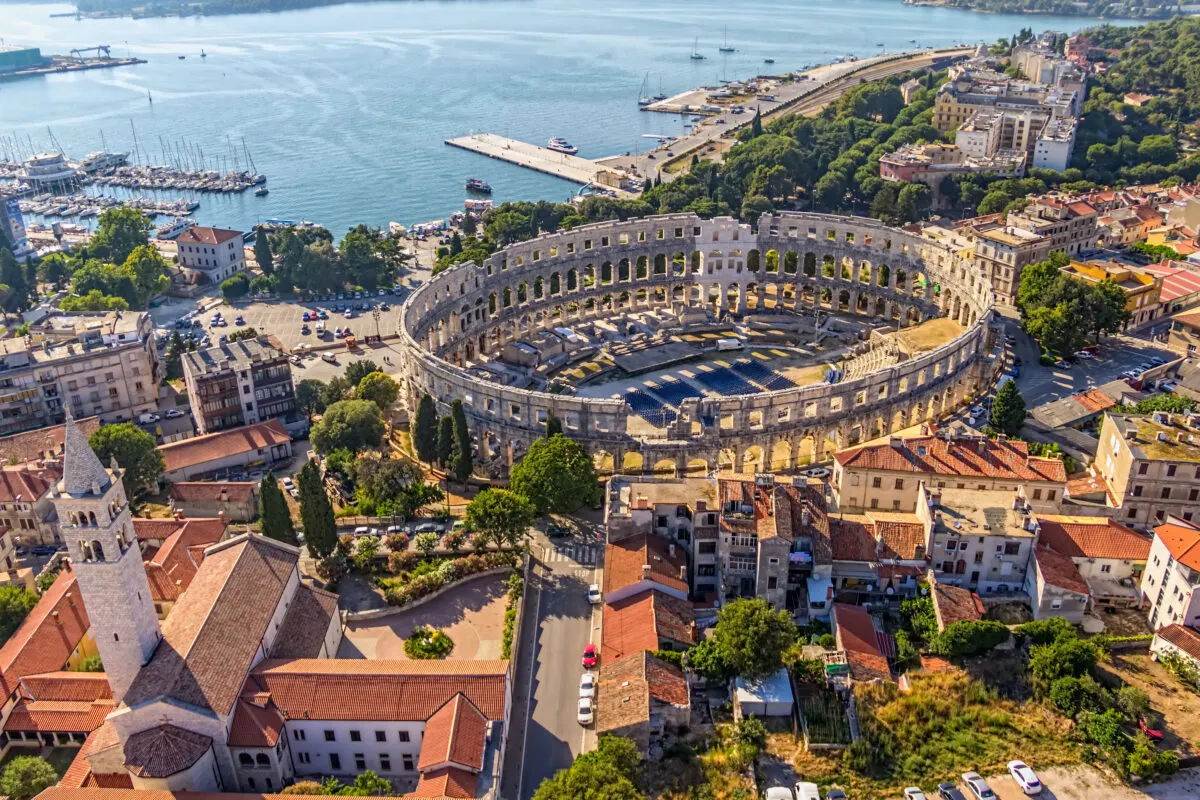 In ancient times, the city of Pula, among others, witnessed spectacular gladiator fights in its well-preserved Roman amphitheater. This arena once hosted fierce battles and grand spectacles showcasing the region's fascination with the tradition of gladiator-style battles. Recreations still take place in an event known as Spectacvla Antiqva.
16. The national flower of Croatia is a bit confusing!
While Croatia has a massive obsession with lavender and uses the plant for multiple different products, the national flower of the country is the Iris. At least they're a similar color!
17. Croatia's official currency was named after something very strange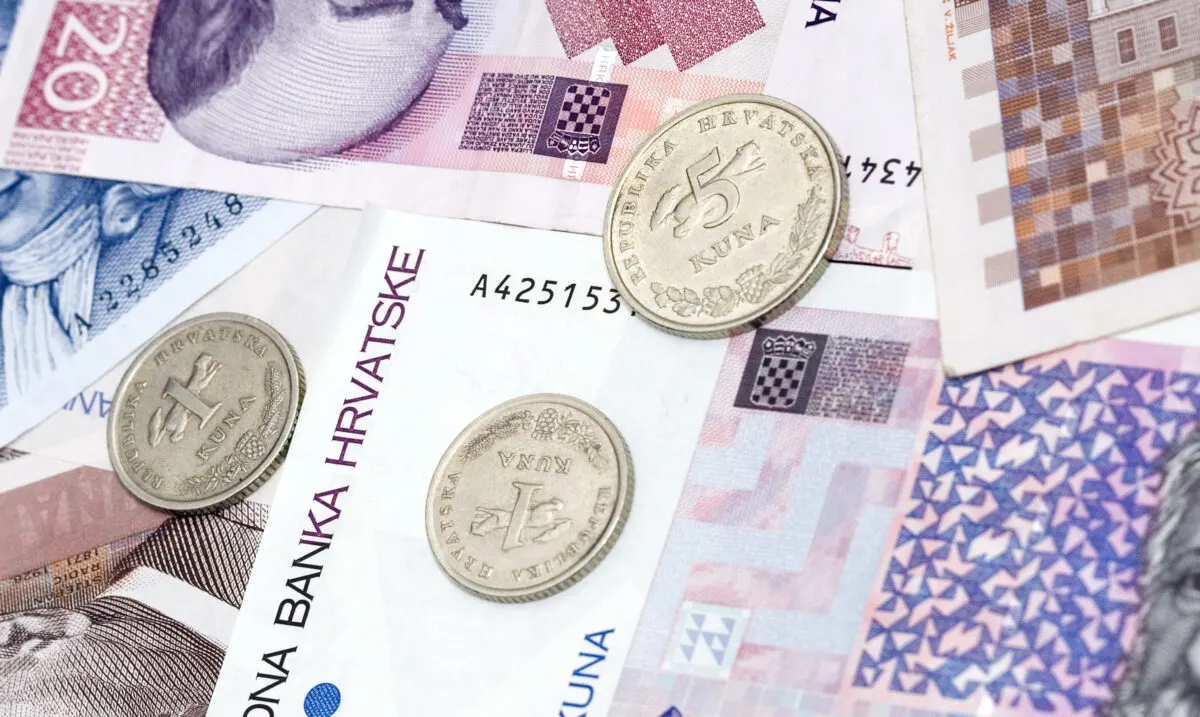 Croatia has only very recently begun to use the 'euro,' now the local currency. Beforehand, the country had a Croatian currency, the 'kuna.' The word 'kuna' directly translates to 'Marten,' a weasel-like native animal whose fur was once used as a form of currency many centuries ago!
18. Nikola Tesla was born in Croatia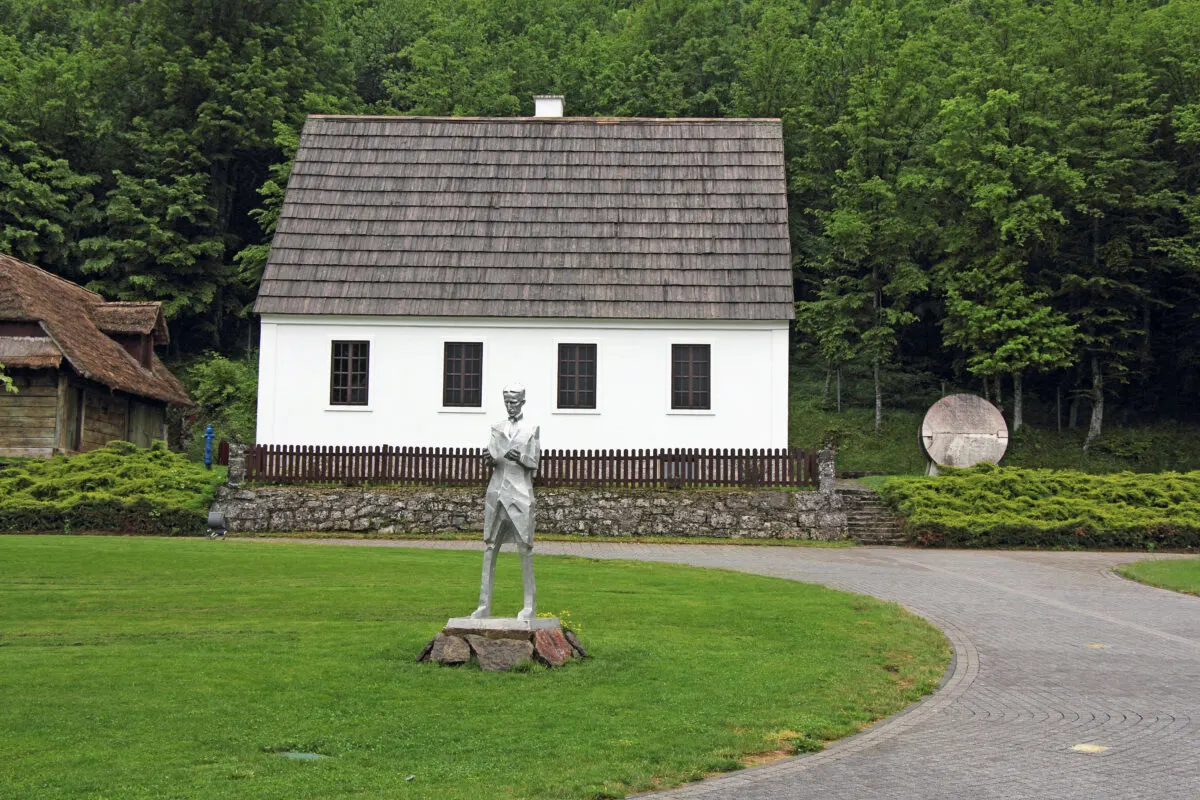 Famous inventor Nikola Tesla was of Serbian descent but was born in Smiljan, Croatia. The engineer moved to America in 1884 to pursue his passions in science. Nikola Tesla is remembered for a famous electric car brand that has skyrocketed in popularity in recent years.
19. Blondes have blue hair to Croatians
The Croatian language is beautiful, but some things sound odd when translated into English. Croats describe blonde hair as being blue! How strange!
20. There is a language barrier… between Croatians
Croatian is the official language of Croatia but Croatia's diverse regional accents and dialects can be so distinct that some Croats struggle to understand each other! Historical, geographical, and cultural factors have contributed to variations in vocabulary, pronunciation, and tone, which can cause some miscommunication between Croats
Conclusion: Interesting Facts About Croatia
This beautiful country definitely has some interesting facts, and some are pretty amusing. Now that we've armed you with some of the best fun and interesting facts about Croatia, along with some bonus trivia points, it's time to plan your visit!
If you're planning a more extended trip with Croatia as a place of interest among some other fabulous European countries, Dubrovnik, Croatia, is one of our favorite places to visit and made our list of 25 Best Places to Visit in Europe in December. Hopefully, you have learned something new and will consider visiting the beautiful country soon!
Vagrants of the World Travel Writer: