The Danube will pass through 10 countries and 4 continents before it empties into the Black Sea creating the second largest, most well preserved river delta in Europe –
The Danube Delta
A few days cruising the Danube Delta is one of the most welcome reprieves from "the world" one could ask for. We had no idea we even needed some time out until we arrived. A tranquil stillness washes over you and the relaxed, nothing is a problem attitude of the locals is infectious.
We felt ourselves exhale and allowed ourselves be led by a man who spoke less English than we Romanian. Regardless of the language barrier, for 3 days he and his wife shared the delta with us in a way, we could have never hope for on an organised tour. This was one of those unexpected encounters that will stay with us.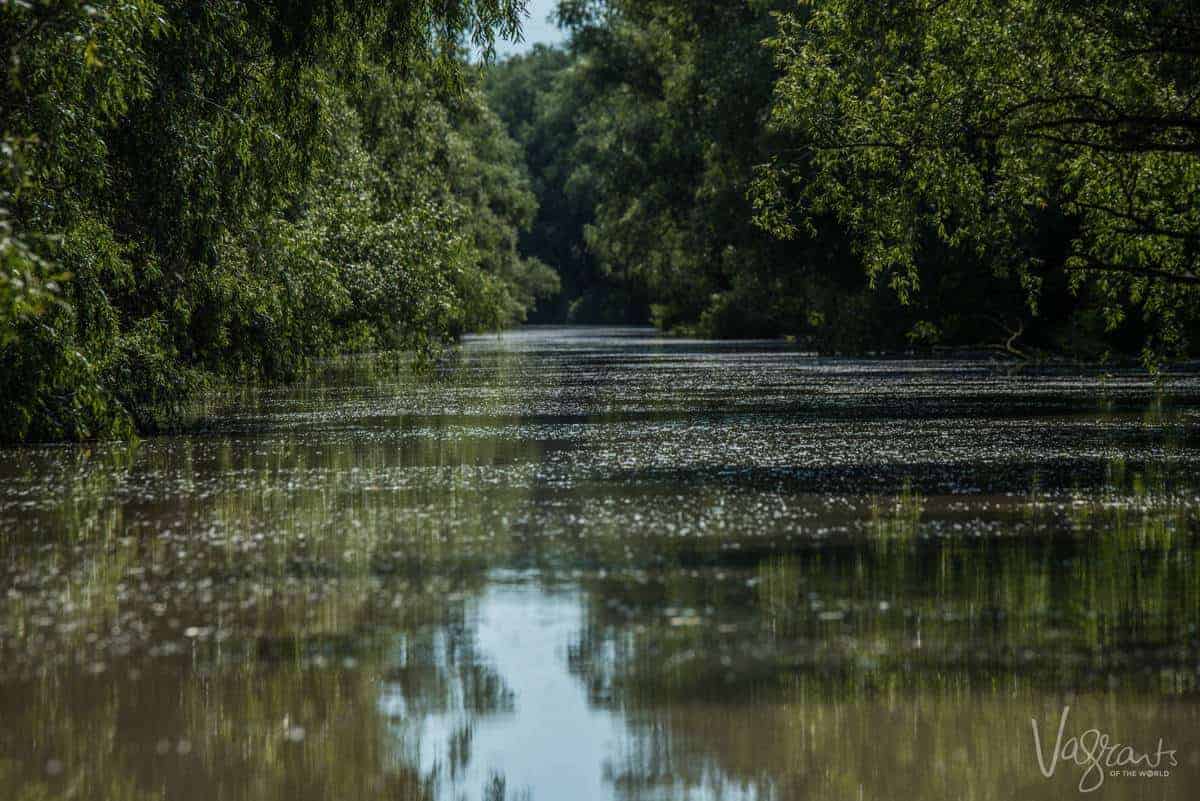 There is an easy calm on the Danube Delta. Time seems to slow to suit the surroundings, a pace that allows you to fully appreciate this unique wilderness. Included in UNESCO's World Heritage list, the Danube Delta Biosphere Reserve is one of Romania's biggest tourist attractions yet, comparatively, very few seem to visit.
Only around 20,000 people live in the delta region and even so, they are mostly grouped in 27 or so small towns and the larger city of Sulina. With an average of 2 inhabitants per km², the delta is still considered a "wild" place.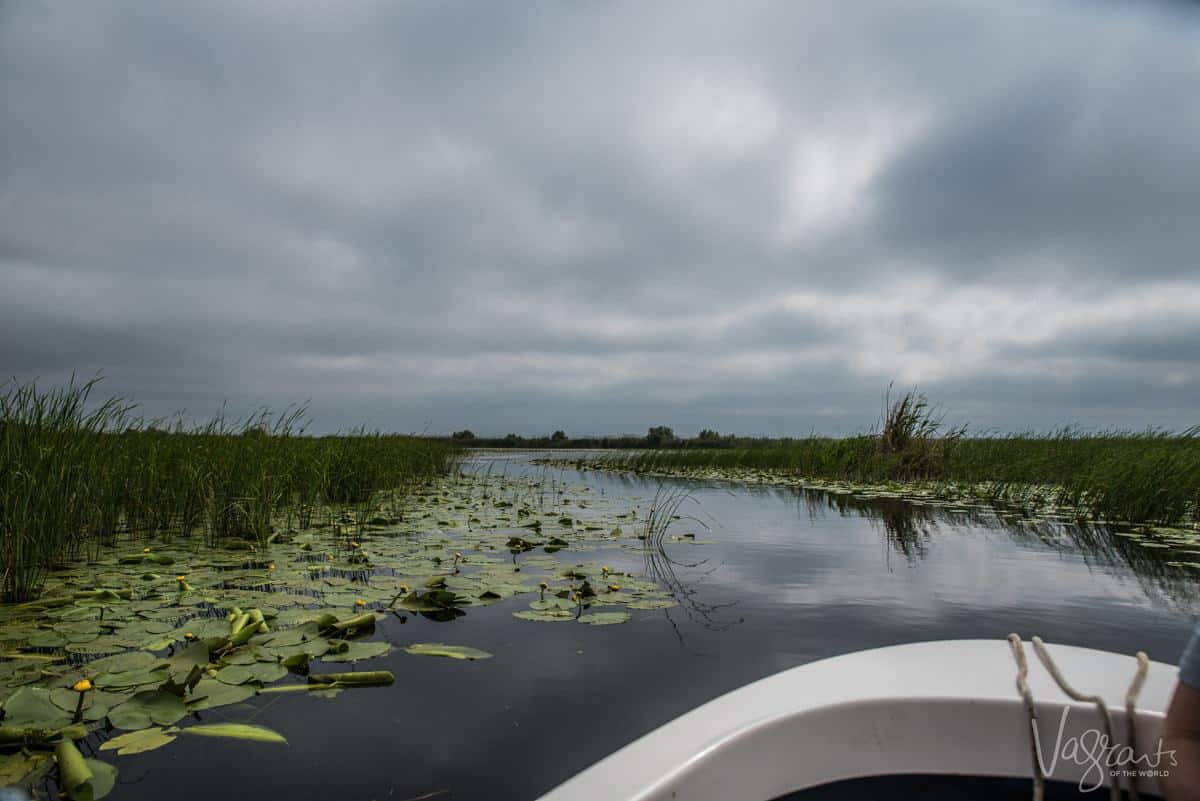 Thanks to millions of tonnes of river deposits, the delta grows over 40 meters each year. A landscape that will forever be forming, the Danube Delta is described as Europe's newest land. Over 2,200 square miles of constantly evolving rivers, canals, wetland marshes, reed islands and tree lined lakes. This unique setting, where nature still takes its course, is a naturalist's paradise. This is an untouched land.
Recognised as being in the top 3 most diverse delta ecosystems in the world, the Danube Delta is a sanctuary to over 300 species of bird and 160 fish species. Altogether, nearly 3,500 species of animal and 1,700 species of plant can be found in the Biosphere Reserve.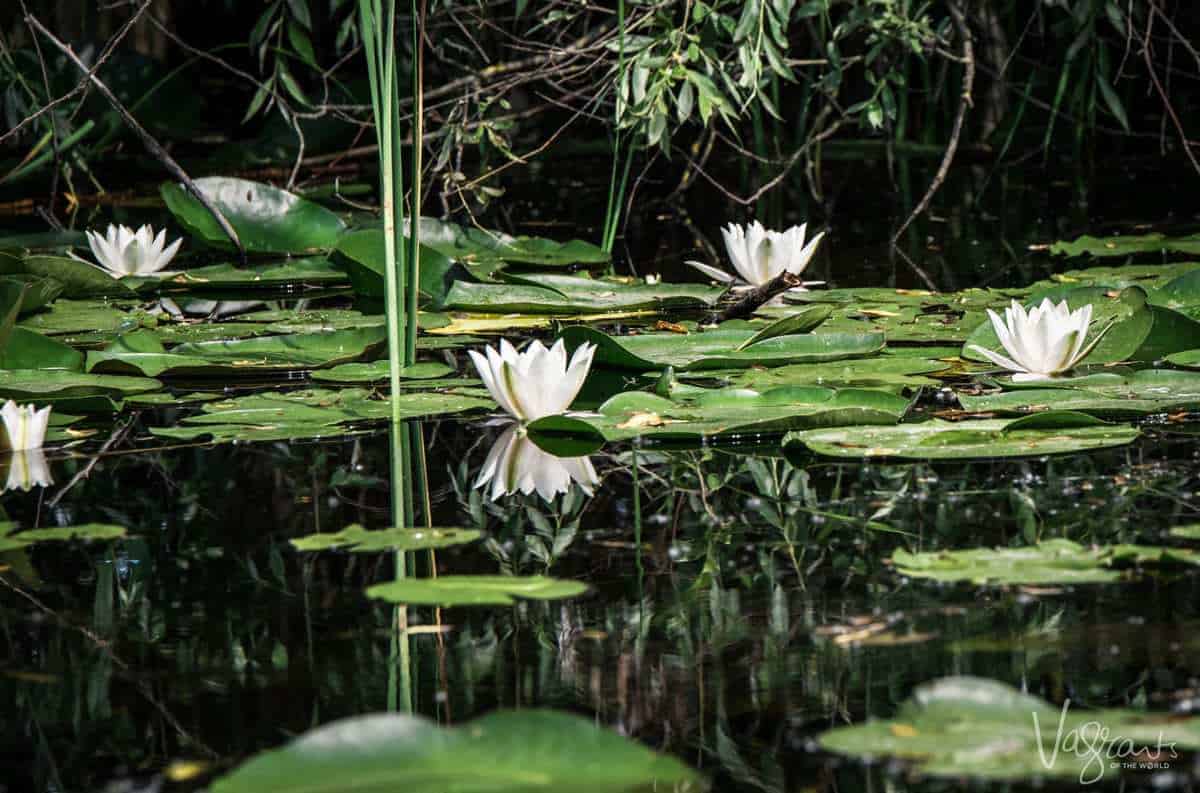 Even the most novice of twitchers will delight in the variety of birdlife. Millions of Egyptian white pelicans arrive each spring to breed and raise their young. Large numbers of Arctic Geese come to escape the northern European winters as well as a huge variety of migratory birds from all over the world. Some come from as far away as Africa and China. This is one of the highest concentration of bird colonies in Europe, a rare and beautiful sight.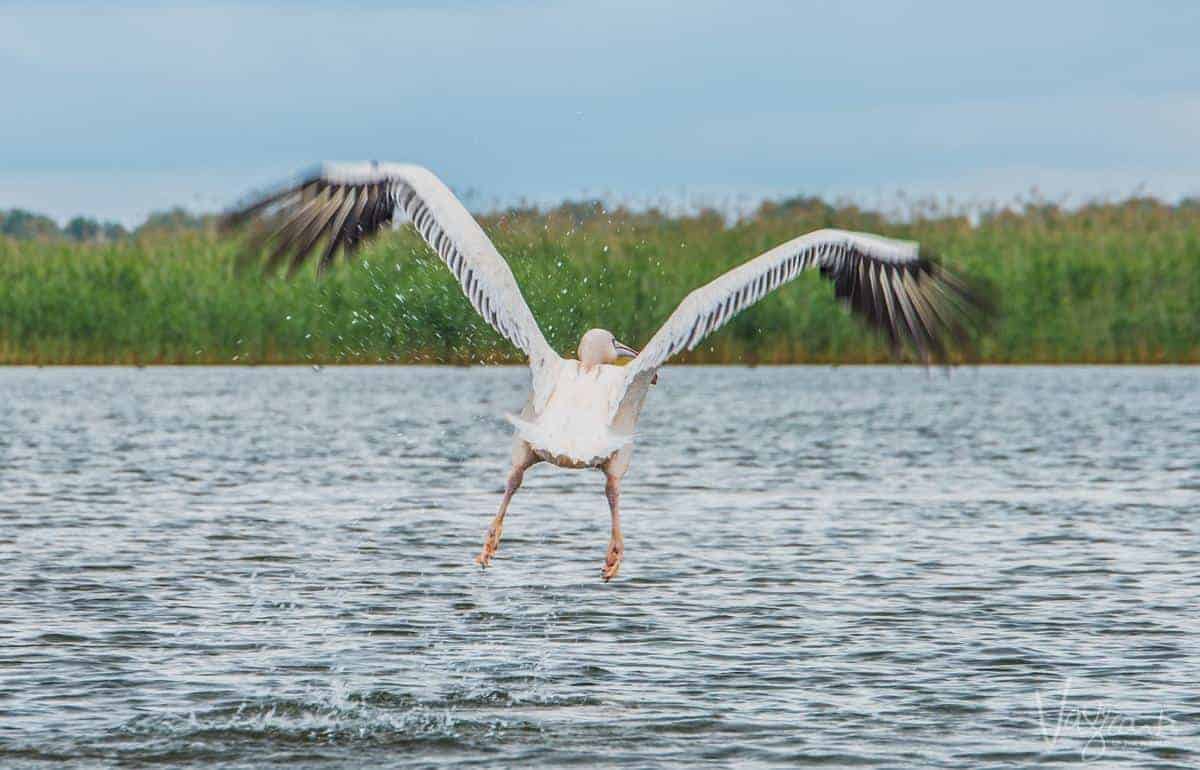 This is the ideal place to get away from it all for a few days and truly appreciate nature. Cruise the river systems surrounded by a sea of lush green, followed by the constant call of the cuckoo. Fishing shacks hidden behind trees and up the tiniest of streams reveal a quiet world of industry. Fisherman see to their daily chores without the sense of urgency of the modern world. Nature sets the pace here.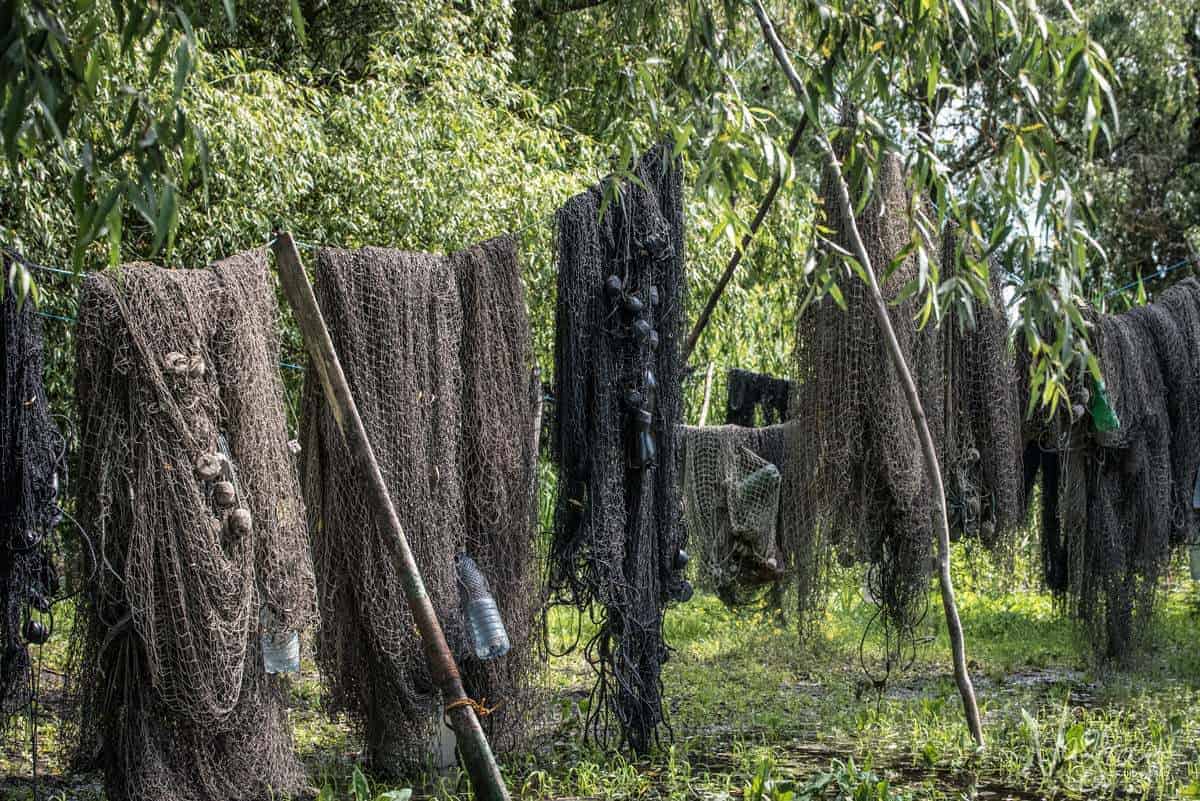 Depending on what you enjoy, whether it's fishing, photography or twitching, you could spend a few days on the delta, or even a couple of weeks. On the river, you will find guest houses and even the occasional floating hotel giving you easy access to the Bio Reserve. We chose to stay in the small town of Murighiol which was the perfect base for us to spend two days exploring the delta.
On the western edge of the reserve is the city of Tulcea, the gateway to the delta. With a population of 92,000, it is a comparatively large tourist city. Unless you need the services of a large city, a stay on the delta or in one of the small towns within the delta reserve is much more conducive to the Danube Delta experience.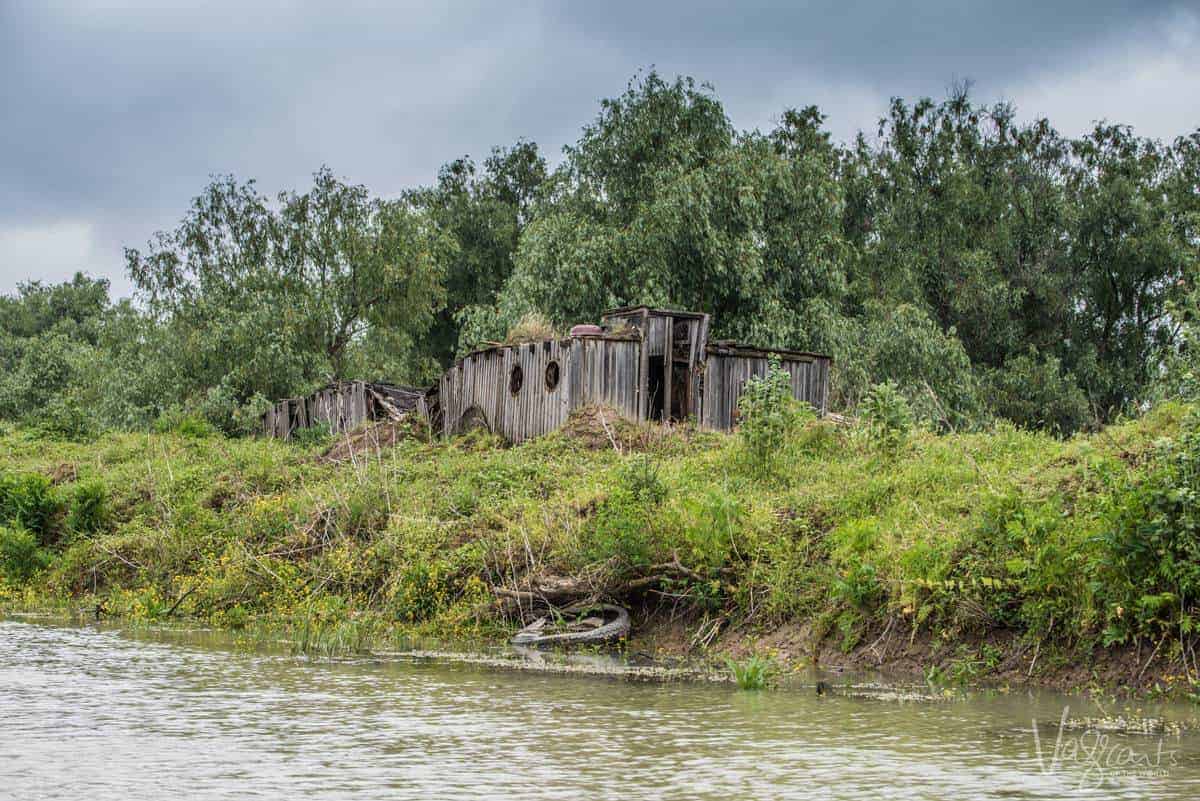 Facts
Getting There
Tulcea is 174 miles south of Bucharest. Trains and buses run daily. Expect travel times of up to 6 hours. Check Tourism Romania for up to date information on transport.
From Tulcea, you will find ferry and regional bus services.
Accommodation


Tulcea has many large hotels and resorts to suit any price range. If you want to venture beyond Tulcea and into the delta area, you will find many guesthouses, small resorts and various hotels such as the floating hotels. We chose to stay in a guesthouse in Murighiol via Airbnb, a nice ensuite room in a lovely property cost €30/night. You will find prices starting as low as €15/night in a basic villa. Expect as high as €65+/night for boutique resorts on the delta waterfront.

Tours 
There are many types of tour available on the delta catering to all interests. Cruises catering specifically to photography, bird watching or fishing.  Or, just to explore the delta and visit secluded beaches or villages. There are also options for boat hire.
Be aware, visitors to the delta require a permit to enter the Biosphere Reserve. If you are on a tour, these will be included in your tour price. If you are visiting the reserve independently, they can be purchased at travel agencies and hotels or from the Danube Delta Biosphere Reserve Administration. The current fee is 10 RON (~€2.20)
There are many tour operators leaving from Tulcea. Expect ~250 RON per person (~€55 pp) for a full day tour from Tulcea, on a shared charter of approx 12 people.
We opted to go with the tours offered by our accommodation house. 320RON (~€70) for a private charter of 4 hours. We took two 4 hours cruises over two days.
While this cost us, as a couple 140 RON (~€30) more than the same time cruising as the Tulcea option, we had the boat to ourselves, were not limited by a preset itinerary and were able to split our time on the delta over two, less tiring days. This would also be a much cheaper option for groups or families. So depending on the experience you are looking for, it would be wise to shop around.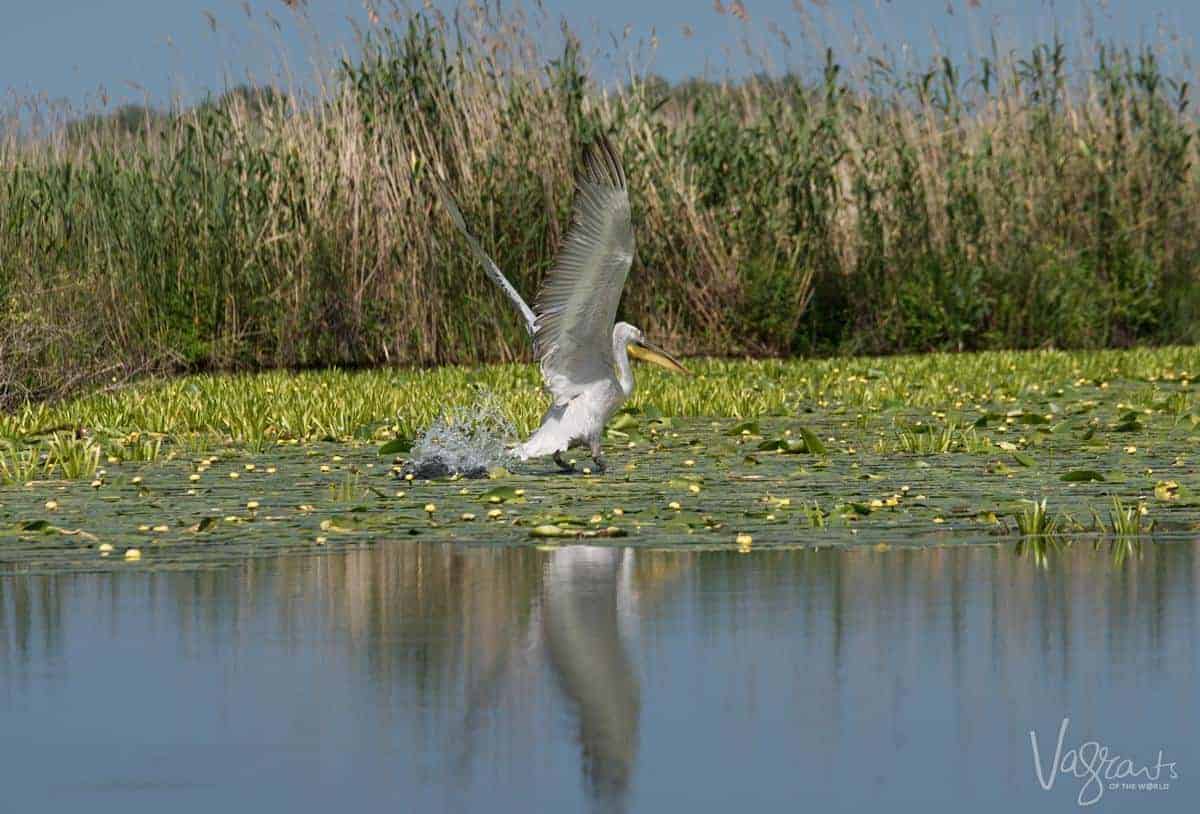 ---