REVIEW AthensWas Hotel.
Athens is a city where ancient history lies side by side with modern society. At every turn, ancient ruins form part of the urban landscape.
Whether dining in the shadow of the Acropolis or looking at ruins of the ancient city partially excavated next to the main road. Whichever way you look at it, Athens has always been a modern city.
Now we can appreciate the landscape of ancient Greece and the modern city of Athens, at a beautifully appointed inner-city boutique hotel.
AthensWas is perfectly located for visitors to the ancient city, especially those on a short Athens itinerary who want to make the most of their time.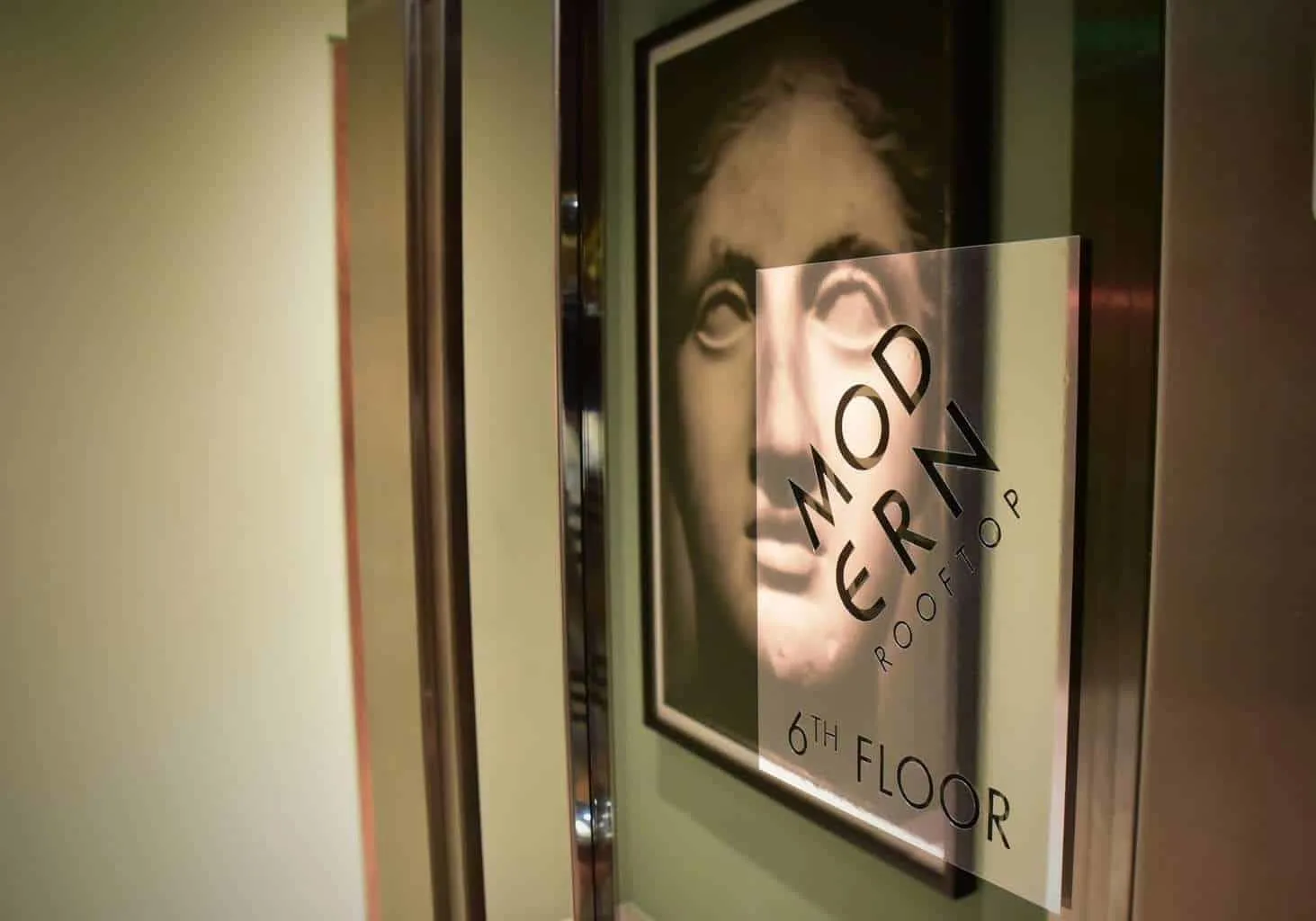 A member of the Design Hotels group, AthenWas is a boutique Luxury Design Hotel
AthensWas Hotel appears to have taken its cue from the city that surrounds it. A design philosophy of classical modernism immerses guests in clean contemporary design. Greece's heritage remains an important visual throughout with a permanent exhibition featuring photographs from the Archeological Museum.
---
Arrival
In stark contrast to the bustling city of Athens in the peak of the summer tourist season, arrival was like retreating to a quiet, cool oasis of calm.
The bright, airy almost atrium feel begins in the foyer and resonates throughout the hotel. And while the hotel is located on a pedestrian strip, it is only a short distance from a cab rank so there is no awkward navigation of cobble stoned strips with luggage.
The reception staff set the tone for what is a truly modern hotel experience. There are no outdated doormen in white gloves or reception staff squeezed into business suits. The mood here is modern casual chic – effortless. Staff are dressed in classic understated designer outfits in hues of navy that is representative of the entire hotels design philosophy; classical modernism.
Even though it was busy upon our arrival we were swiftly checked in and settled into our room without too much delay.
Service
The service was charming, I say charming because the staff move about the hotel with a similar air of confidence which comes with being comfortable in your own skin. They are confident in the product they are delivering and so in turn, service comes with a personality that is often lost in larger hotels. The service being offered here is not traditional but in tune with a modern customer with an understanding of the modern luxury market.
Rooms
There are six room types to choose from ranging from Classic Rooms up to the Hellenic Grande Suite. Regardless of the size, all rooms feature spacious, beautifully finished verandas, some with uninterrupted views of the Acropolis.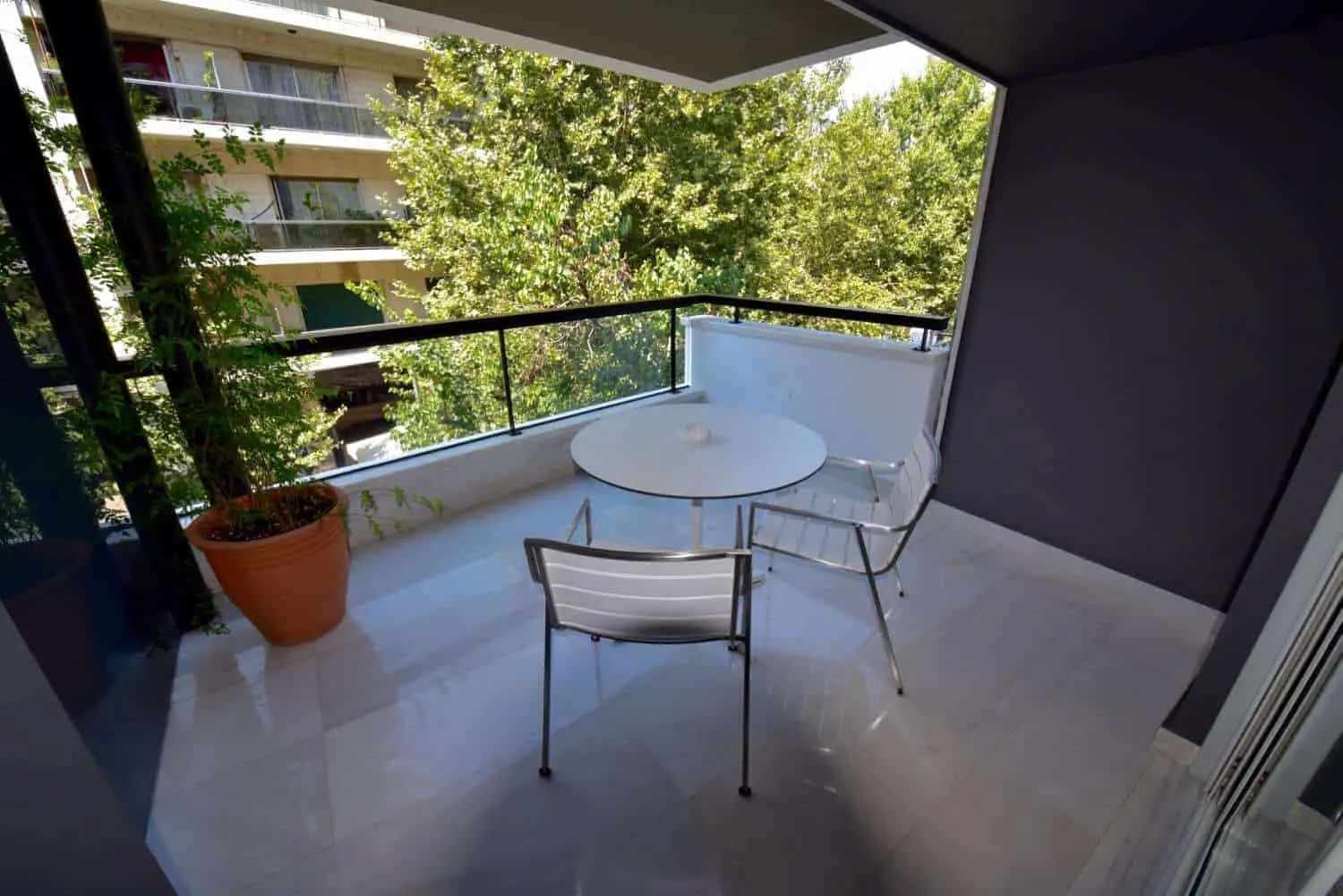 While it is not a big hotel at only twenty rooms, the rooms are still spacious, bright and airy, especially the deluxe rooms and up. Elegantly furnished with carefully considered touches such as statement furniture pieces showcasing some of Greece's finest interior design and art by Stephanos Samios.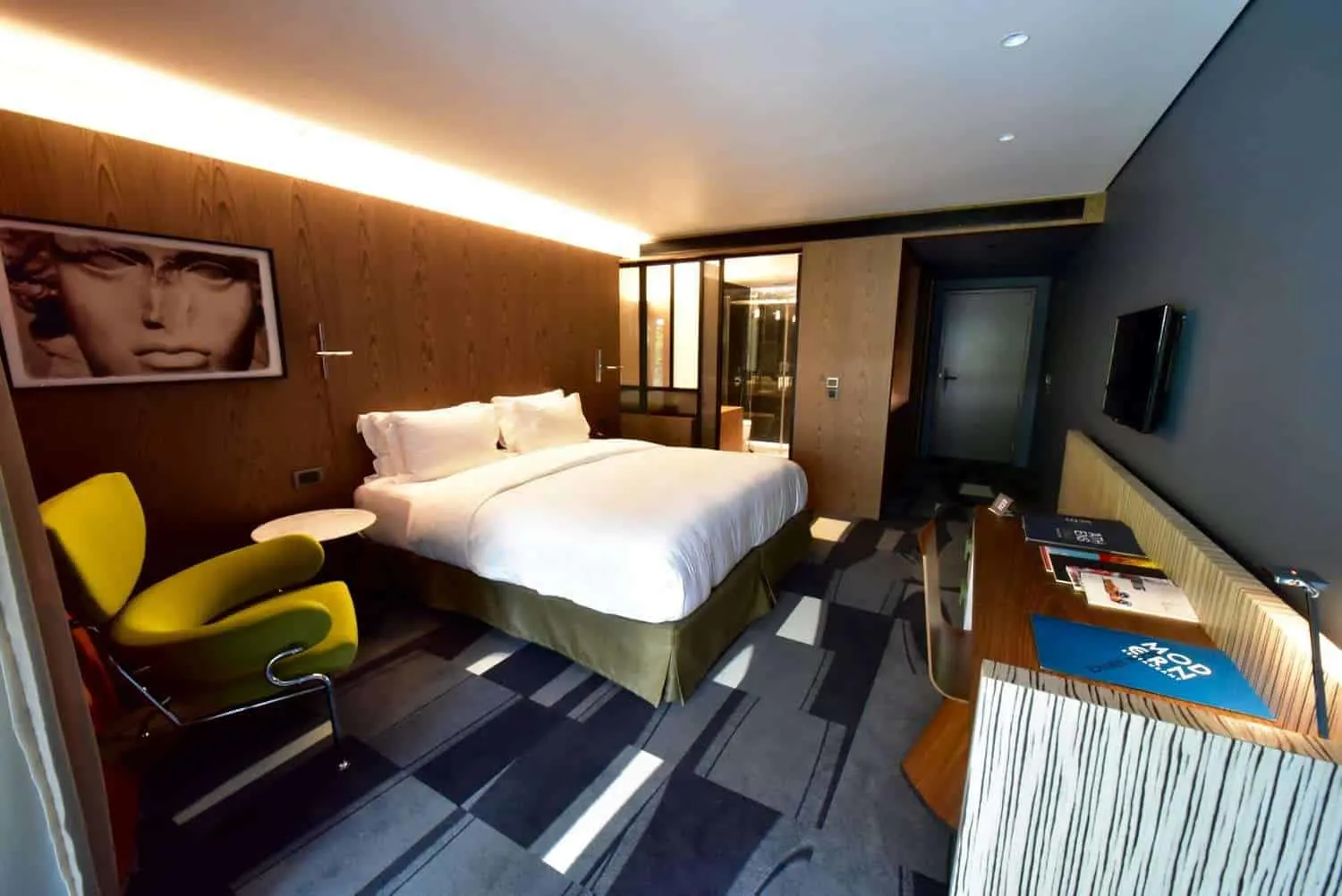 All rooms are fitted with state of the art technology including sleek electronic "do not disturb" and "service my room" signs. No more hanging fly away pieces of cardboard from the door knob.
A favourite with us is a Pillow Menu. We love a hotel that understands everyone is different. Contact reception and they will give you a menu of the different pillow types available, including hypoallergenic. In this instance, the pillows provided more than stacked up with a good selection of both firm and soft already in the room so a pillow menu was not required.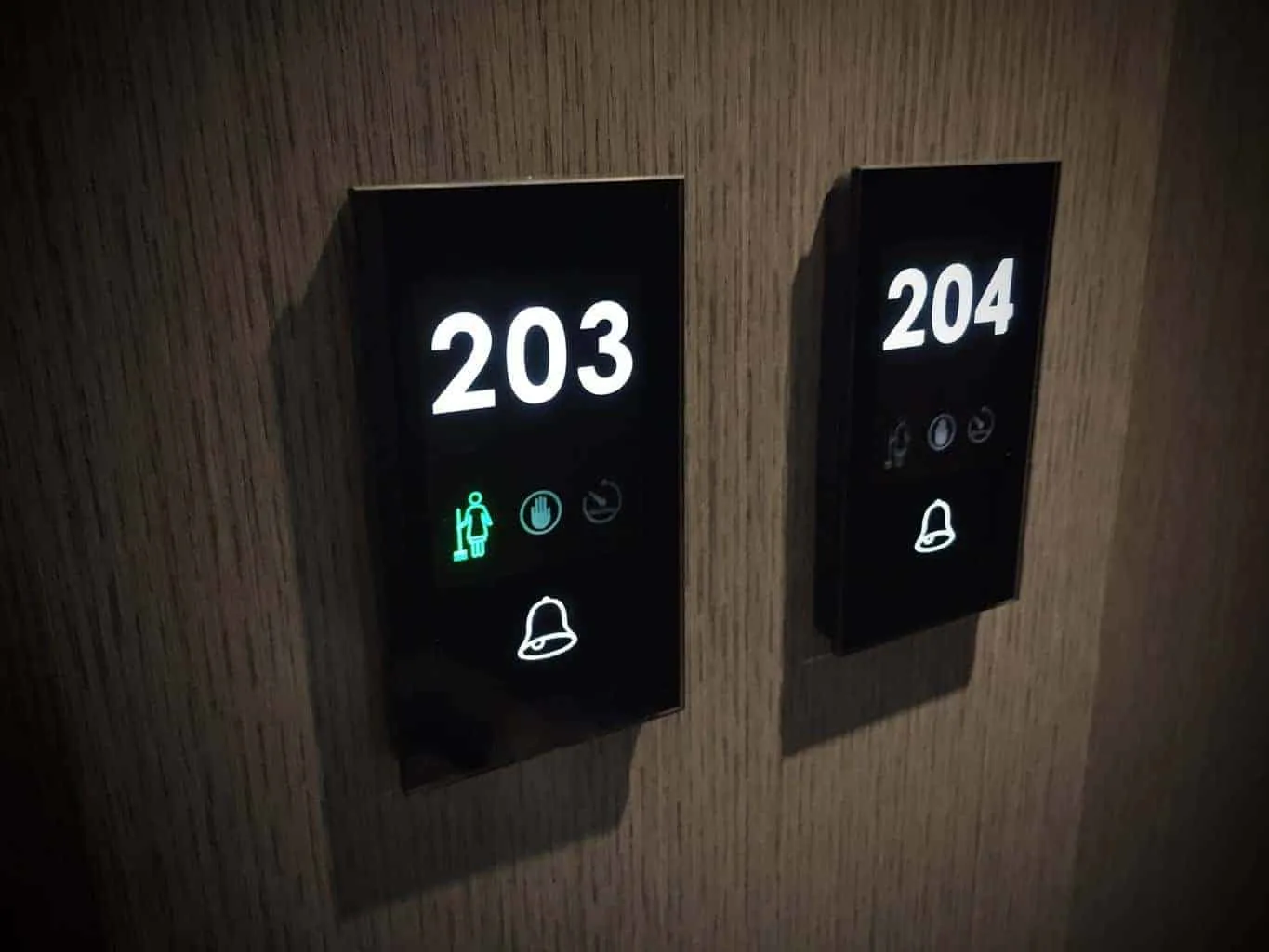 Greece's finest marbles and timbers have been sourced for a final luxurious finish to very elegant and comfortable rooms.


Facilities / Services
Restaurant
Modern Restaurant, a central feature of the hotel's atrium space also extends all the way to the shining star of the hotel, the roof terrace. Drawing inspiration from famed 1950's Italian designer Franco Albini, dining spaces have been created to complement menus that take the simplicity of traditional Greek cuisine and redefine it to create a unique and refined dining experience.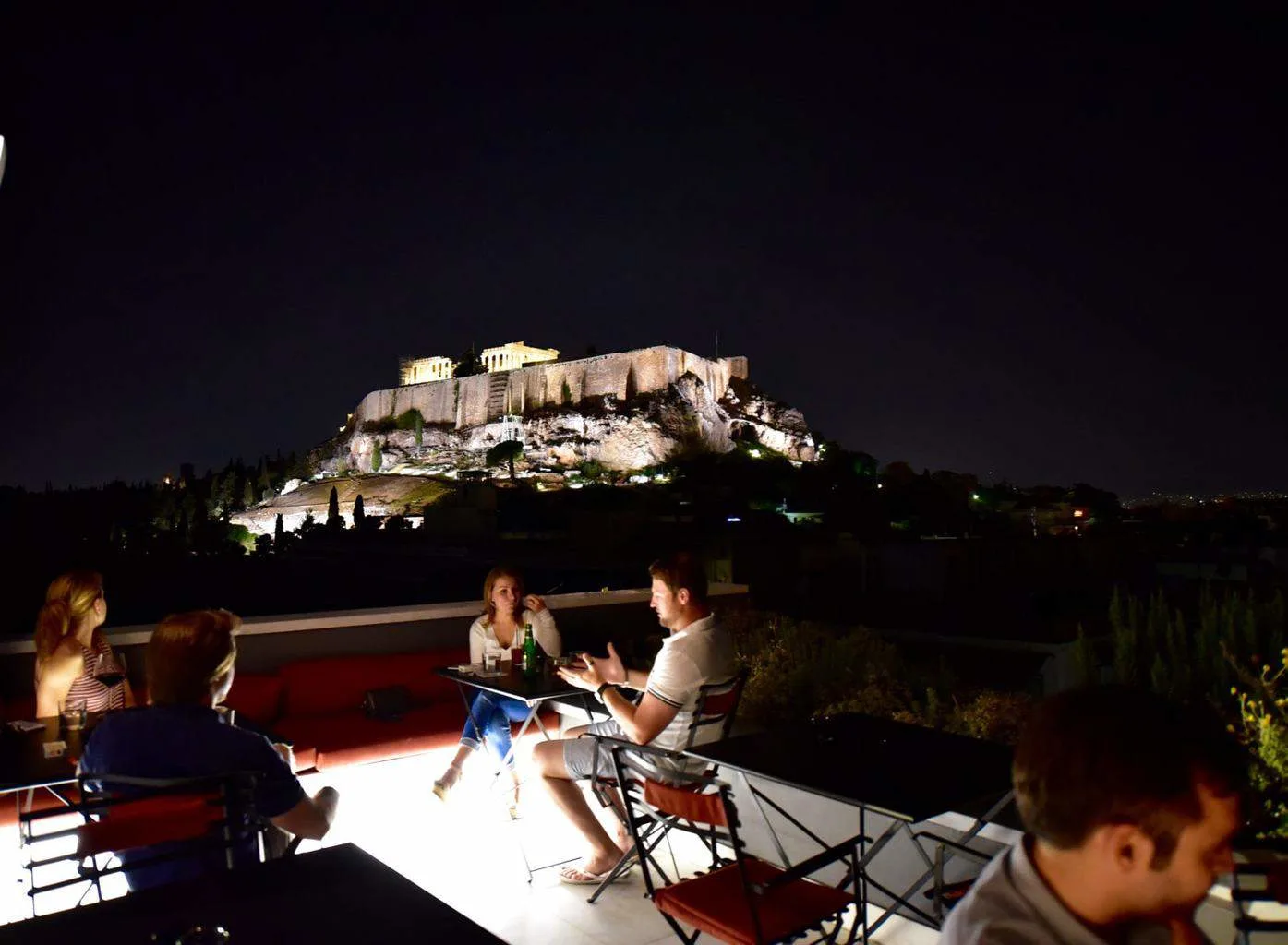 Bar
The bar continues the theme with signature Greek-inspired cocktails, the ingredients of which remain a guarded secret. And if it's a good brew you are after, you will find the highly prized Kopi Luwak coffee from the island of Sumatra in Indonesia.
---
Breakfast is served in the Modern Restaurants ground floor dining area and is one of the best hotel breakfasts we have come across. As we have come to appreciate, better boutique hotels are moving away from the buffet and are offering restaurant quality a la carte menus.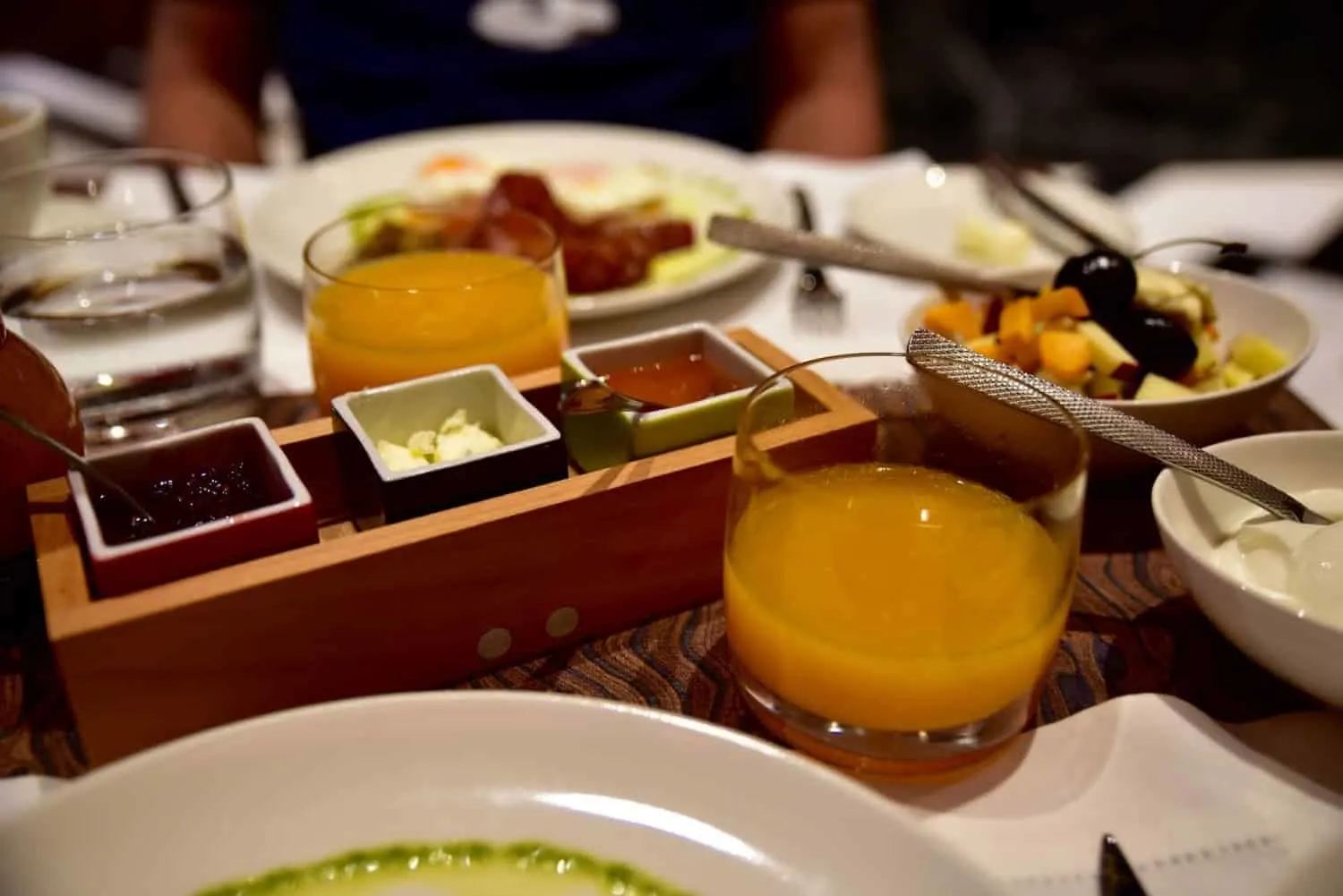 You will find an extensive menu offering everything from the usual suspects of bacon and eggs, traditional Greek breakfast specialities to wonderful set menus such as the Healthy Breakfast. And feel free to mix and match as much as you like, it's encouraged. All breakfasts are accompanied by fresh bakery style toasts and delightful homemade jams.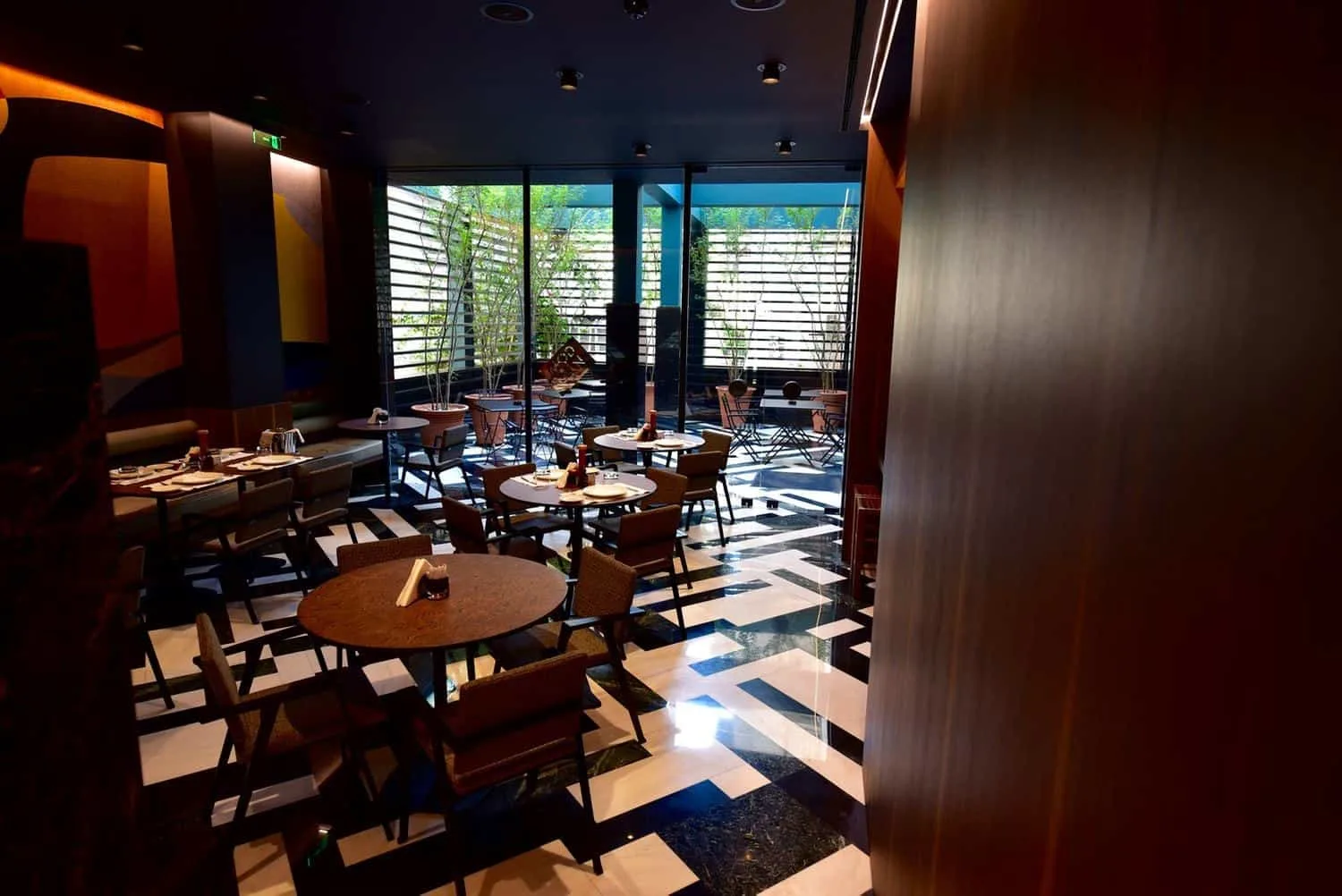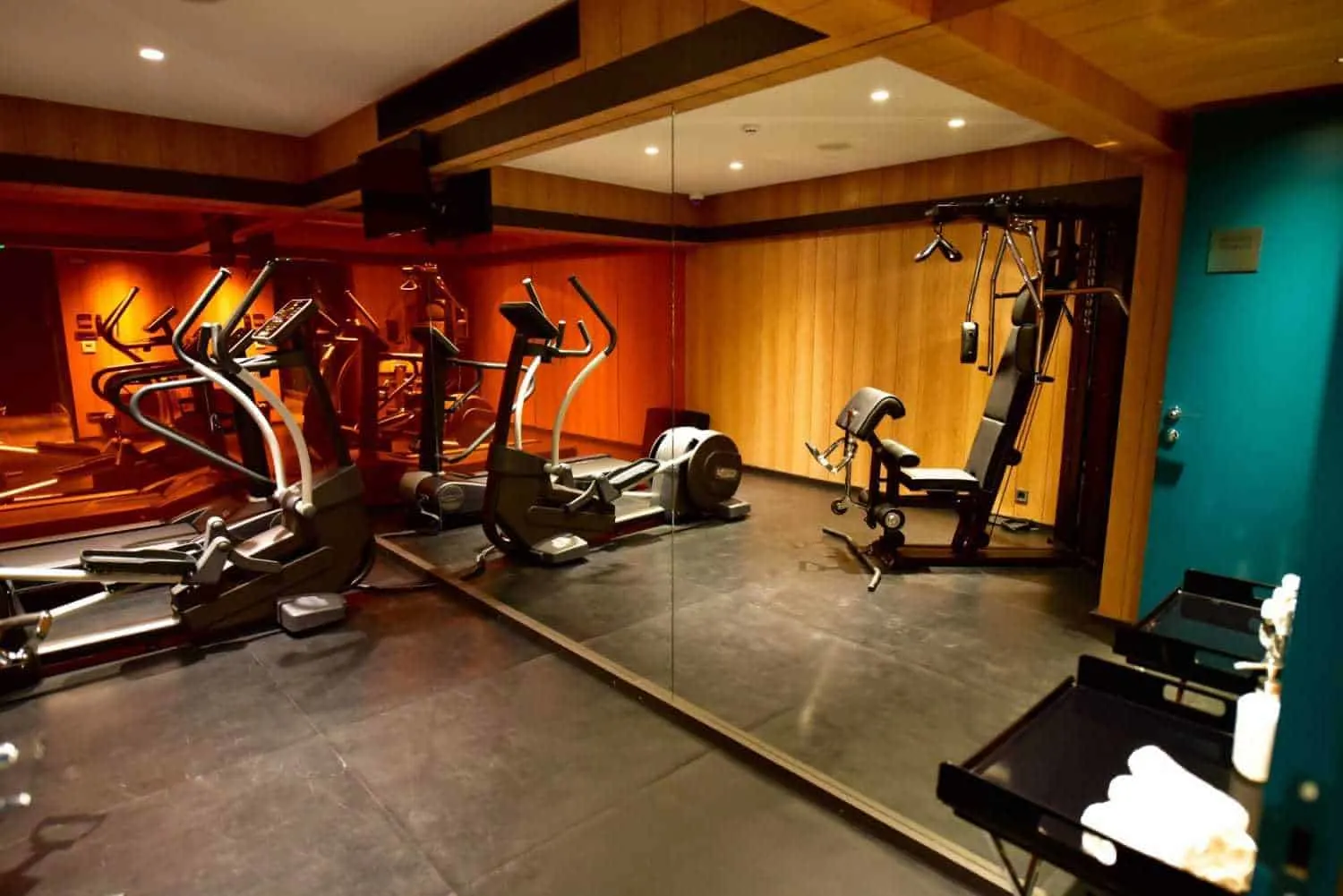 Gym
There is a "mini" gym available free of charge for guests. While it is not large and has a fairly limited choice of equipment, there would be enough for the gym enthusiast to get by with for a short hotel stay.
---
M eeting Space & Business Centre
Up to 25 people can be catered for with either individual work spaces or as a single group conference space.
The facility is equipped with high-speed internet connections, HD TV screens, and presentation boards. Office support and secretarial services can also be arranged as well as in-house catering.
---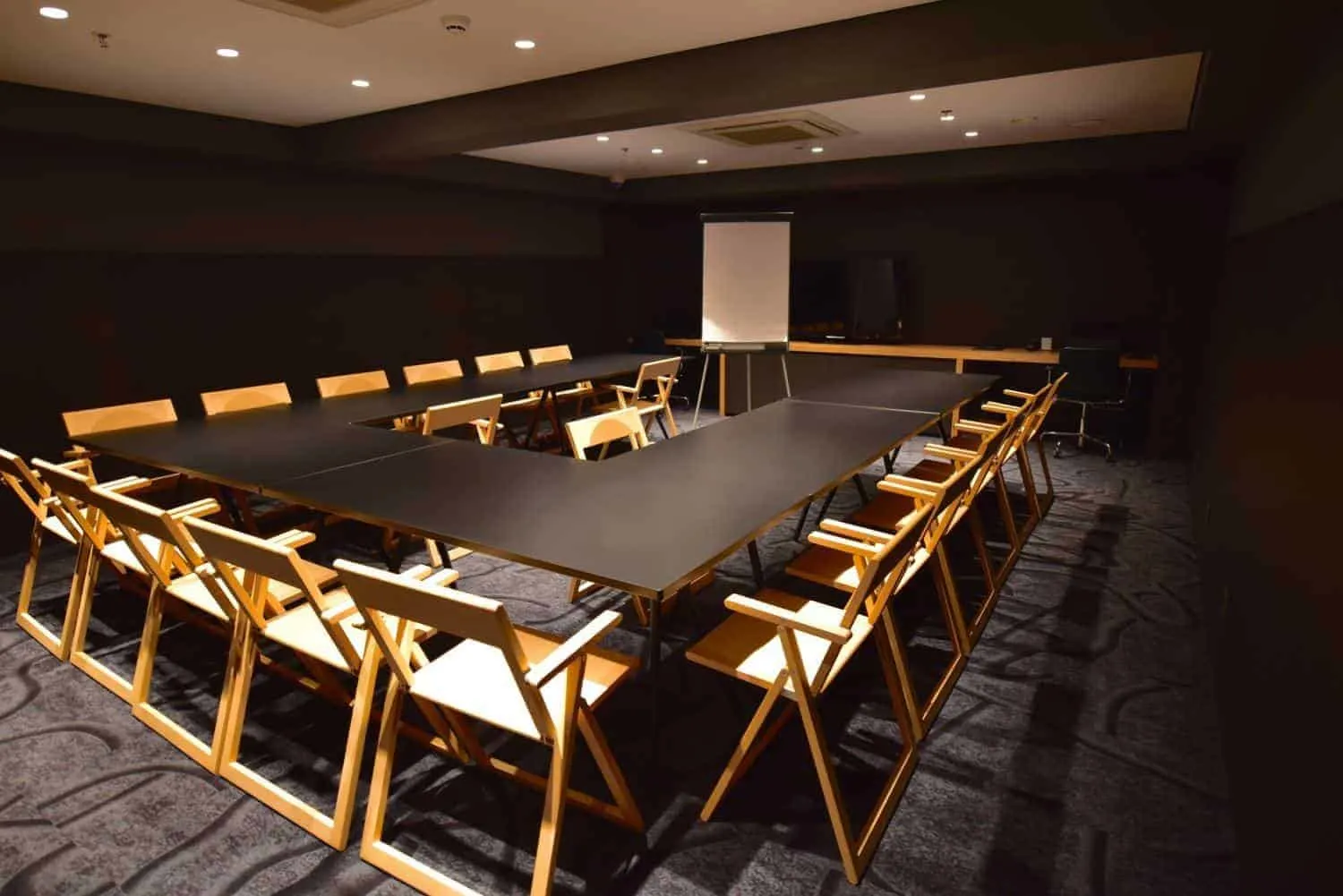 Transfer Services
Luxury limousine or taxi services are available under prior arrangement to and from Athens Airport. A VIP reception is also available at the arrivals terminal of the airport.
Location
On the popular tree lined pedestrian strip of Dionysiou Areopagitou, you couldn't ask for a better location in Athens. Charming side streets buzzing with boutiques and local tavernas give this area a traditional neighbourhood feel. Dine by the light of the Acropolis at night and stroll a short distance up the road in the morning to the site itself. Walking distance to a Metro station, the Acropolis museum and all of Athens' most important archaeological sites and tourist areas.
Negatives
We don't like to highlight negatives readily unless we feel it is constructive. While we believe ultimately this hotel is a 5 out of 5 we felt some of the finer detail of a luxury boutique hotel had been overlooked. Most of which could be attributed to the usual teething problems of a new hotel.
Some of the advertised featured amenities of the rooms were not actually in the room nor did we receive daily newspapers as listed. Not a big deal for us but room amenities can be a deciding factor for some people. Again, more than likely, a small matter of fine tuning.
It is small things that people appreciate in a hotel and a room. We found it odd there was not complimentary bottled water in the room, even small bottles delivered at turn down as is the norm in most luxury boutique hotels.
Would We Stay Here Again?
Yes! This is a fantastic hotel, it is well positioned, well appointed and a pleasure to stay in. We would highly recommend this property to anyone looking for a chic boutique city stay. We would come back for the fantastic breakfast menu alone! We love city boutique hotels, you get a more personal experience than you would from the larger chains you tend to find in city centres. AthensWas is offering a luxury experience of modern Greece at an international level.
Facts
Rooms start at ~€160/night for a Classic based on Advance Purchase rates and up to ~€790 for the Hellenic Grande Suite. Expect mid range rooms to start at ~€210 – €320/night. See the AthensWas website for up to date specials, rates and inclusions.
Discover More of Athens
Want more great central Athens hotels?
Want to know where to eat in Athens?
The Best Athens Restaurants, Cafes and Markets.
---
would like to thank the AthensWas Hotel for hosting us. As always, all opinions are our own and have not been influenced in any way.