Croatia is one of Europe's most popular travel destinations for a good reason.
The remarkable natural beauty and legendary historical sites. Arts, sports and a renown culinary and wine scene. No matter how old you are or what your interests, Croatia has something to offer every taste.
The beautiful country on the Adriatic Coast rarely disappoints. Especially if you have some local low down before you go.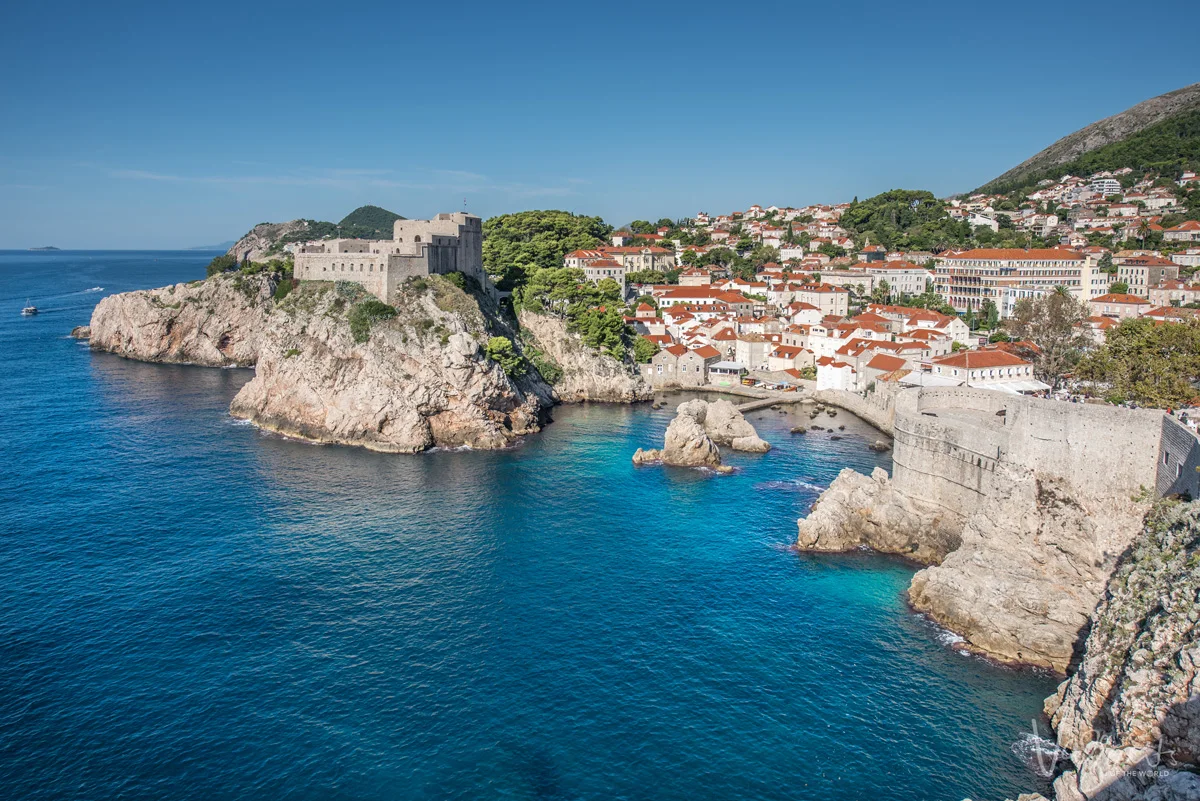 Here are some tips about travel in Croatia from a local that will help you plan the perfect Croatia itinerary.
Tip: While Croatia is part of the European Union, the official currency is the kuna, so prepare for money exchange. Always be aware of where you are changing. The best places for money exchange in Croatia are banks.

Best Time to Visit Croatia
There is no doubt, Croatia is a very touristic country. Croatia's location on the stunning Adriatic coast makes it a big drawcard for summer travellers from all over the world.
Summer is also when many festivals and events are held. Expect Croatia's cities, beaches and islands to be brimming with summer crowds.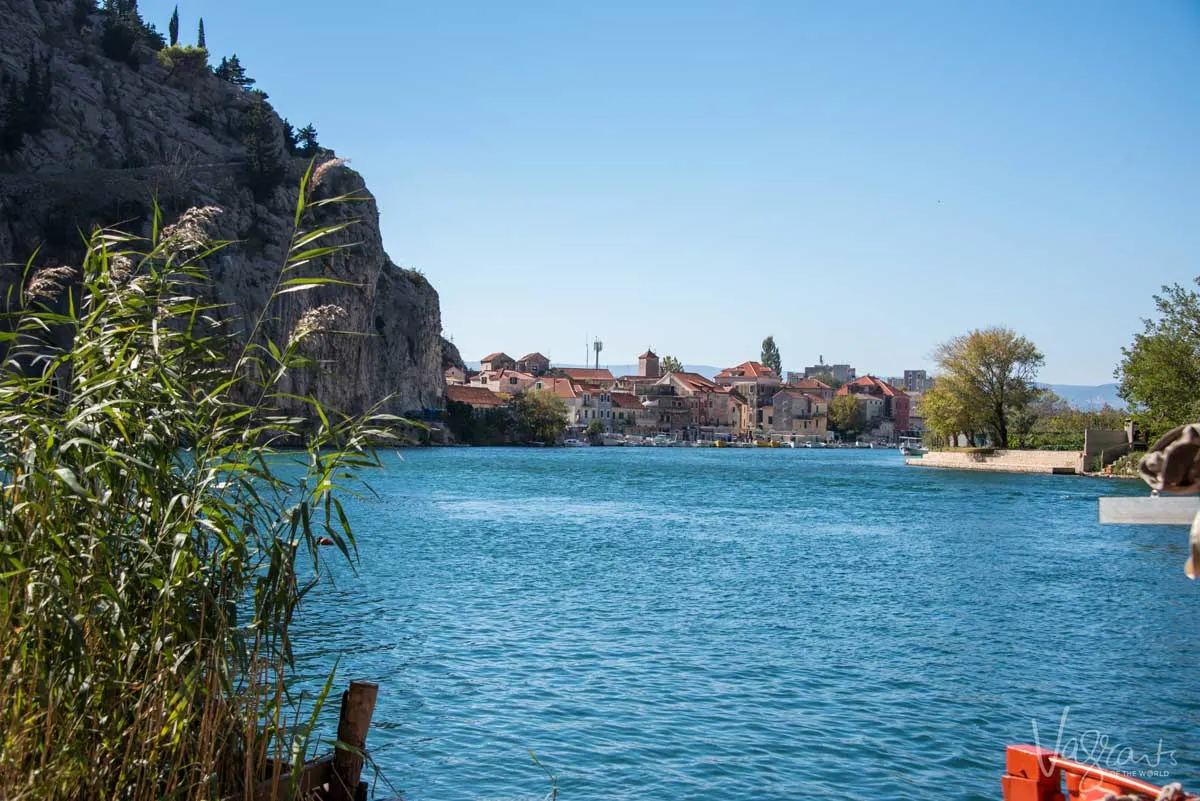 While the main attractions such as Dubrovnik and famous beaches will be crowded, there are still plenty of opportunities to escape the masses. If planning to visit in summer and spending more than a day in Dubrovnik, make sure you book accommodation well in advance.
While summer, albeit peak season, is a wonderful time to visit Croatia, there are also some great reasons to visit Croatia in winter. A quieter pace and cooler weather offer the opportunity to relax and enjoy the country without the hustle. There are also some unique sights worth visiting in winter.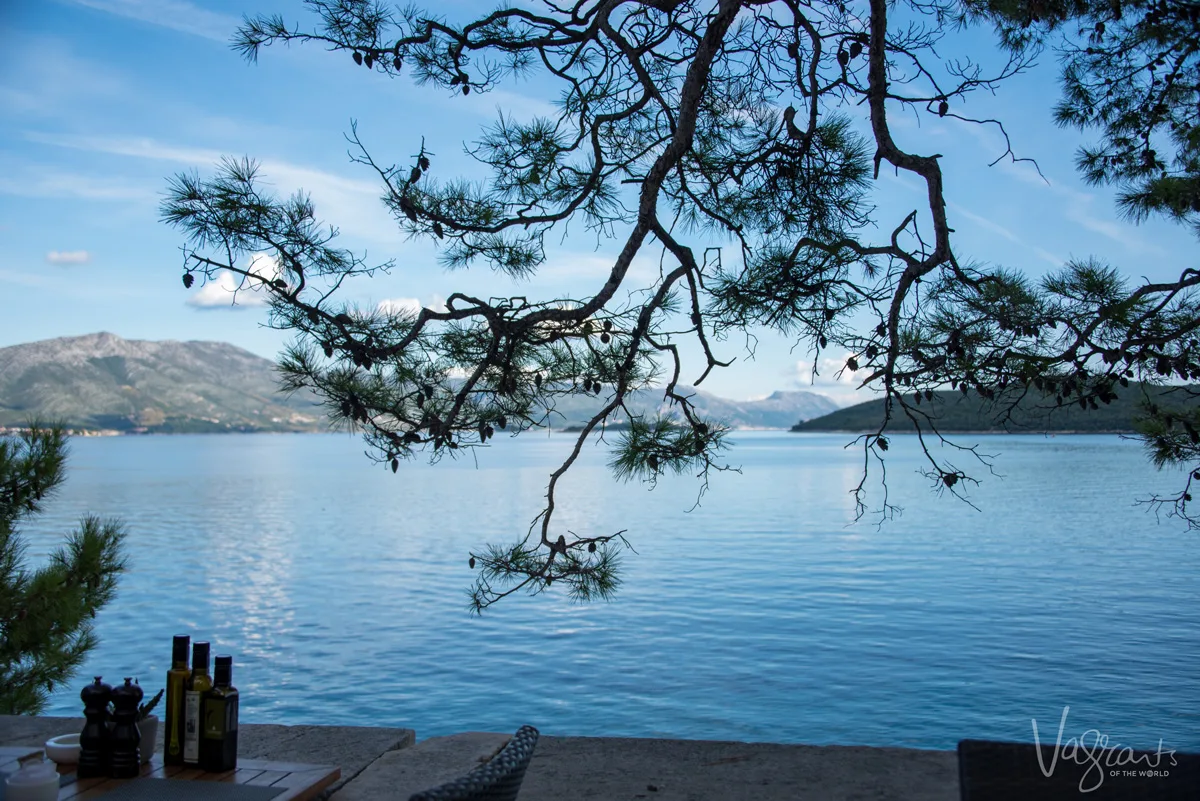 Plitvice Lakes National Park is spectacular in winter. The lakes and waterfalls freeze and the national park covered in the snow make a walk through the woods even more enchanting.
Winter also brings the opportunity to visit the capital Zagreb, well known for its Christmas market. The market was voted Europe's Best Christmas Markets three years in a row.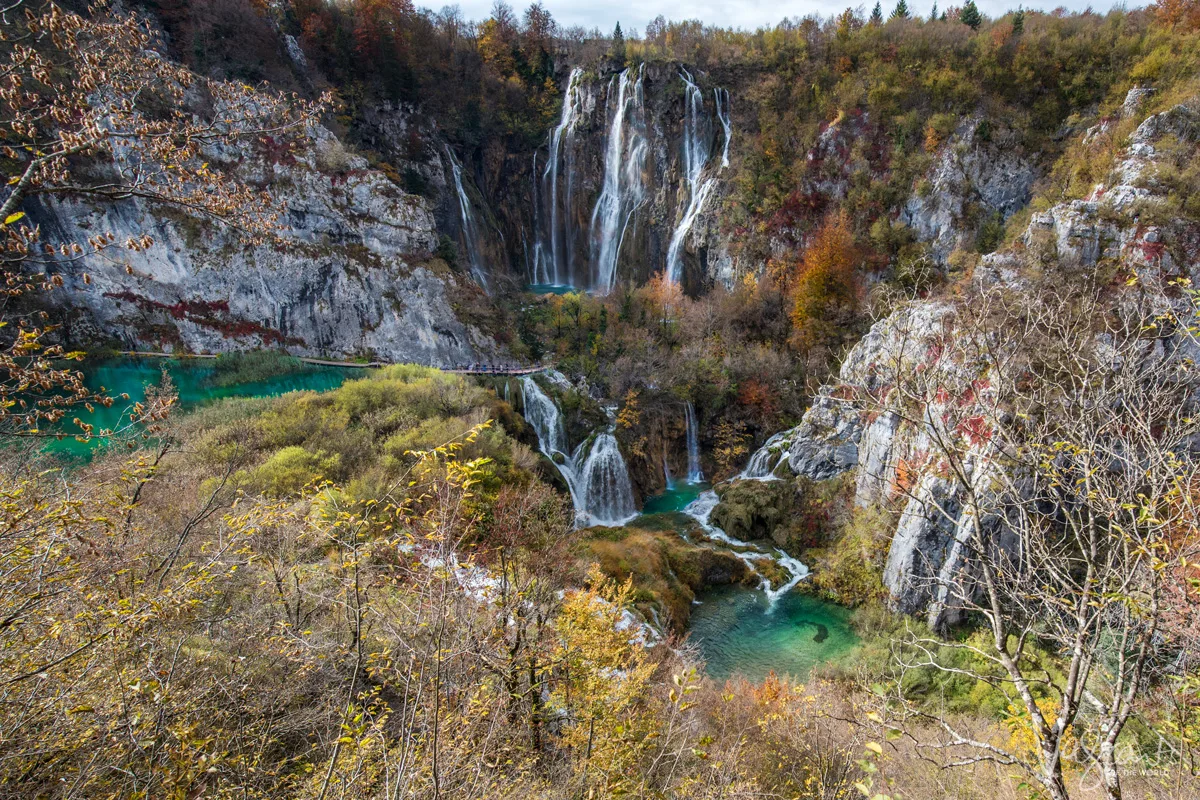 Visiting Croatia in the shoulder seasons of spring and fall is never going to disappoint. Overall, Croatia experiences relatively mild weather, so the shoulder seasons can be surprisingly warm. It's a favourite destination for fall travel in Europe.
Late spring/early summer brings the beauty of the lavender season on islands such as Hvar and fall colours in Croatia, especially in Plitvice Lakes National Park are stunning.
And let's not forget the lack of peak season crowds.
---
Want to Know the Best Time to Travel to Europe? We've got you covered whether it's the beach you crave, perfect hiking weather or exploring Europe's cities.
---
Best Way to Travel Croatia
Croatia is a relatively small country, and you can see a lot in a short amount of time. However, there is so much to enjoy and see in Croatia, don't be tempted to rush too much.
While Croatia is well connected by bus and train, the best way to explore Croatia is definitely by car. The roads in Croatia are very good, and if visiting the islands, it is also possible to take a vehicle on many of the ferries.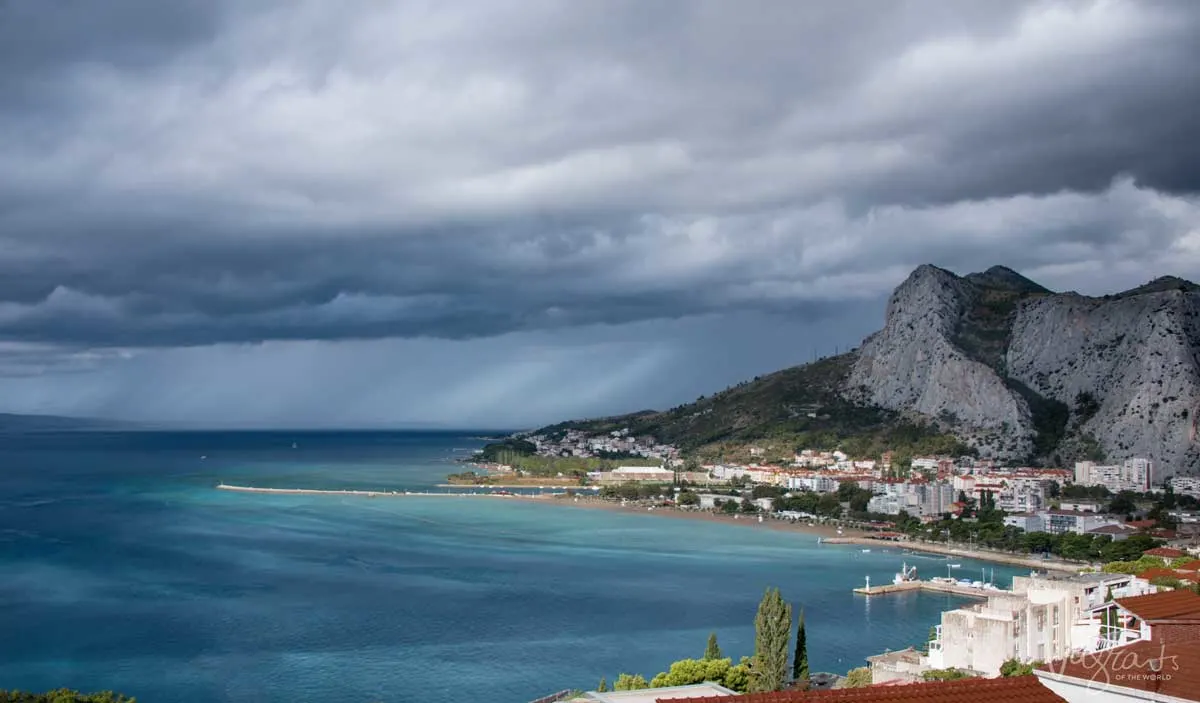 Car Rental in Croatia
Car rental in Croatia is very seasonal so, if you plan on visiting in the peak months of July and August, you MUST book well in advance. Also, expect car rental prices to be higher during these months.
Discover Cars are a very easy comparison site to find the best deals from local car rental companies with no fees and free cancellation.
How Long to Spend in Croatia
In one week or longer, you can comfortably travel from the north to the south of the country, stopping at various destinations, and exploring a wider area.
The most popular Croatia itinerary often includes a visit to Zagreb, Plitvice Lakes, Split, the island of Hvar and Dubrovnik. To experience all of these a week minimum would be advised. Longer is always better in Croatia.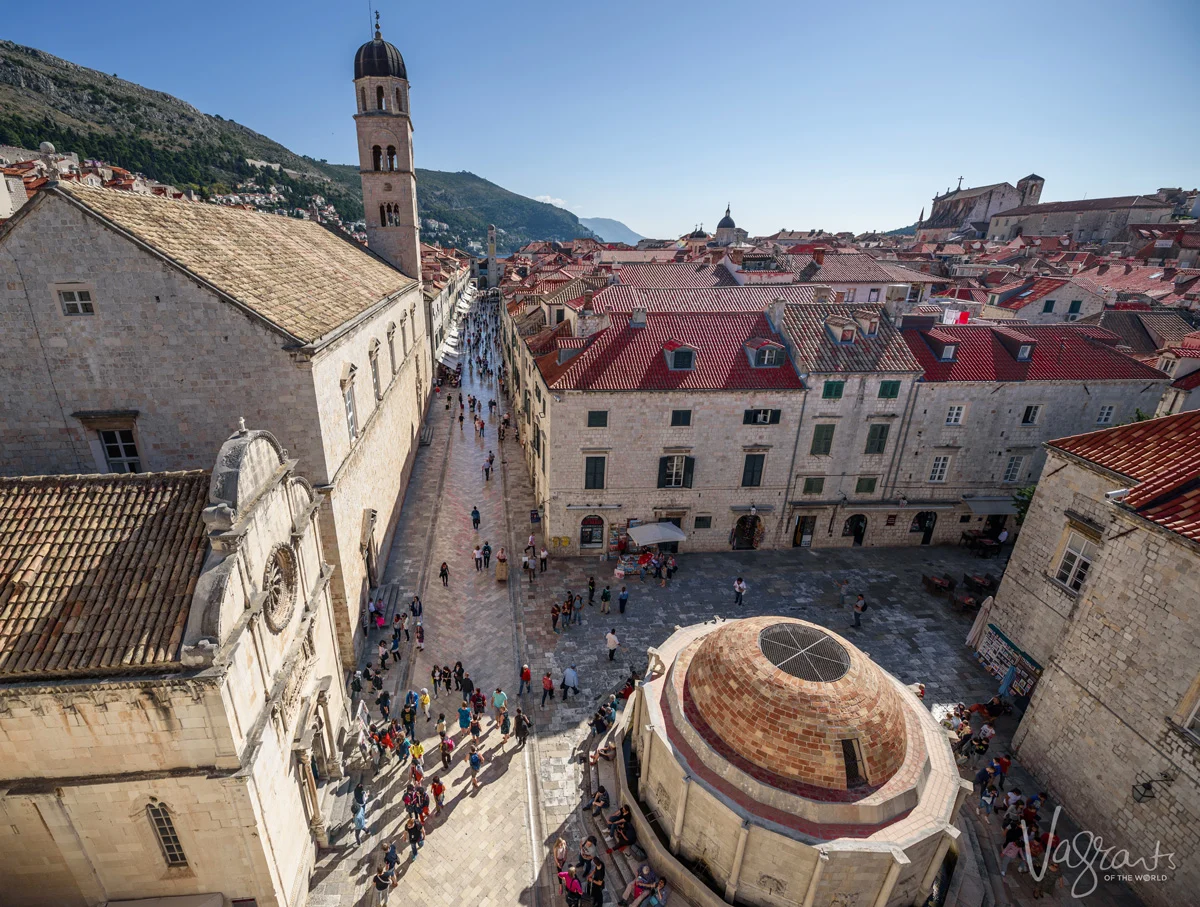 Popular Places to Visit in Croatia
With the above itinerary in mind; many visitors to Croatia already have planned to visit historic Dubrovnik and the capital, Zagreb. And, possibly set aside some time to indulge in Croatia's beautiful Adriatic beach scene.
However, there are so many beautiful places to visit in Croatia, all possible in a week or more.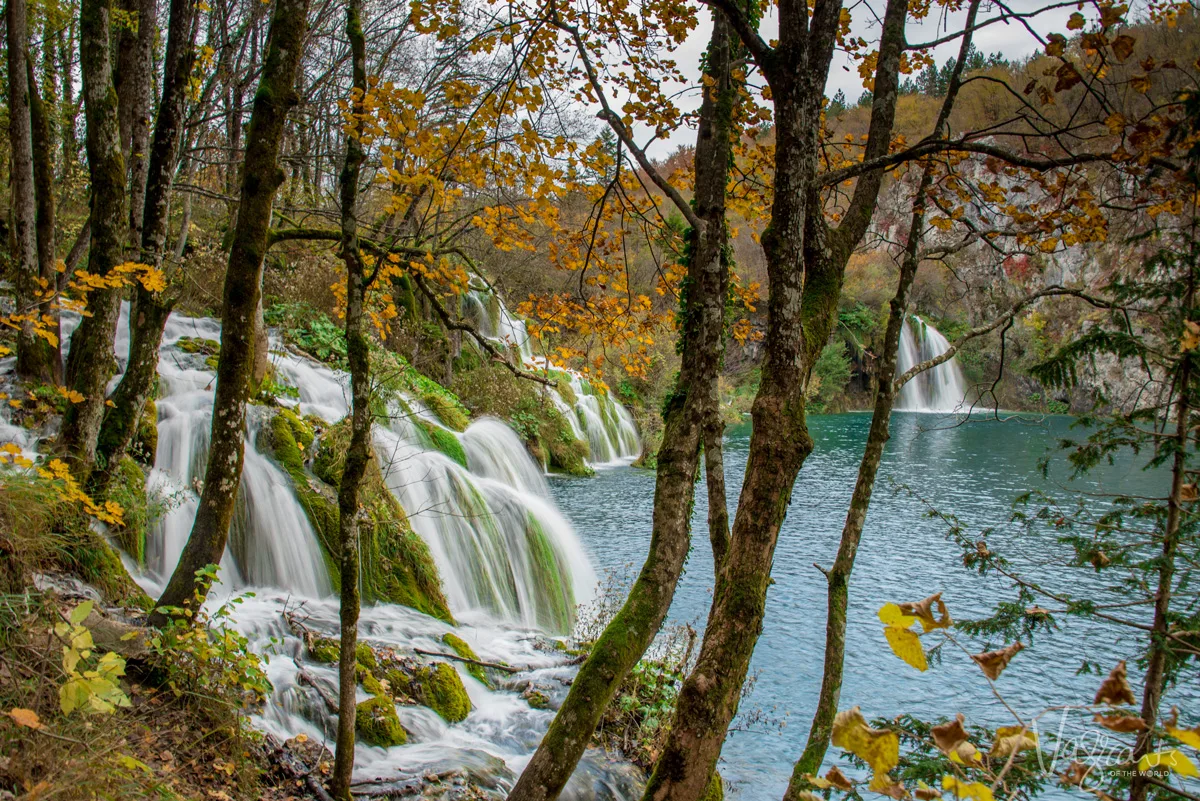 Istria
Beautiful Istria is THE region for family trips – campsites, aqua parks, zip lines and all of the fun stuff to do with your family. It also is famous for its great food and wine.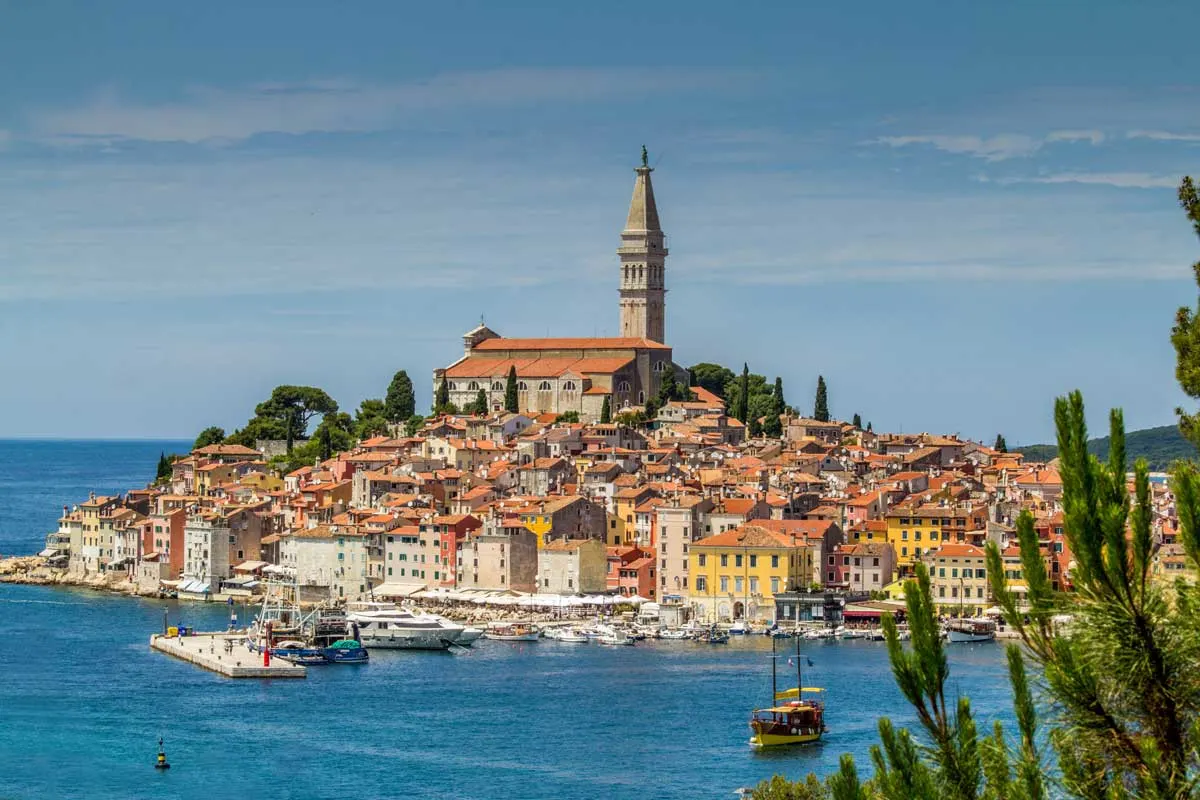 Along with some incredible local cuisine, food lovers can experience olive oil making and wine tasting in a local wine cellar. If you want to explore Istria, Porec, Rovinj, or Pula are all great places to stay.

Zadar
Zadar is perfectly positioned for those who would like to explore both the coastal and continental side.
Less than three hours from Zagreb, two hours from Plitvice National Park, minutes from Velebit and Paklenica National Parks, and a short boat ride from Kornati Islands (also a national park).
If all of that is not enough, 20 kilometres from Zadar, thrillseekers will find the Maslenica Bridge bungee jump station.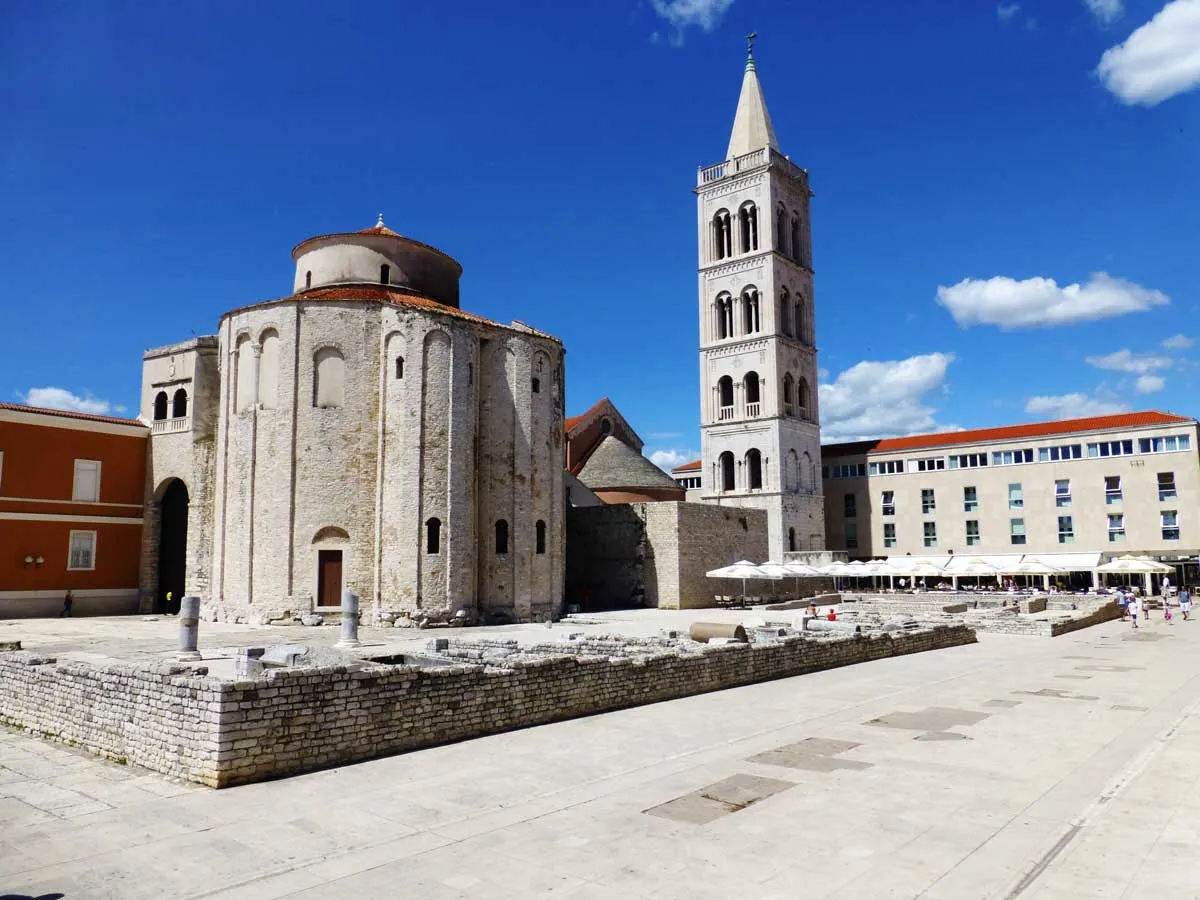 Spilt
Split is a great base to explore the highlights of Dalmatia. The islands of Brac, Hvar, Vis, and Solta. The small coastal towns Trogir, Sibenik, Omis, and Makarska. Or, natural sights like mountain Biokovo and Krka National Park.
Looking for adventure and nightlife Try skydiving over the Cetina river or party at the Ultra Europe Festival – three days of madness you don't want to miss in July.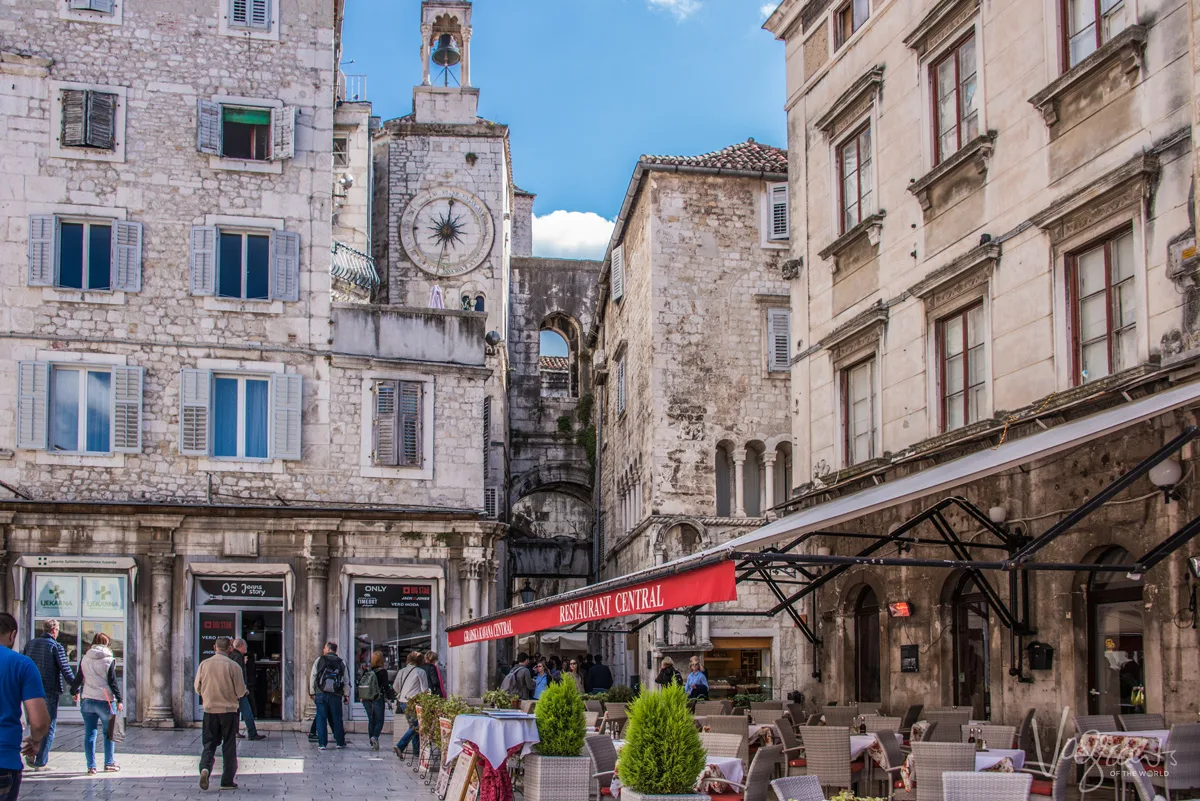 Hvar Island
The island of Hvar can't go without special mention. It is probably the most famous island in Croatia. Best known for its crystal clear sea, breathtaking lavender fields as well as a famed nightlife scene – Hvar ticks all the boxes.
It is also a renowned luxury destination – many celebrities have relaxed on the beaches of Hvar, explored the history of the island and fell in love with the culture.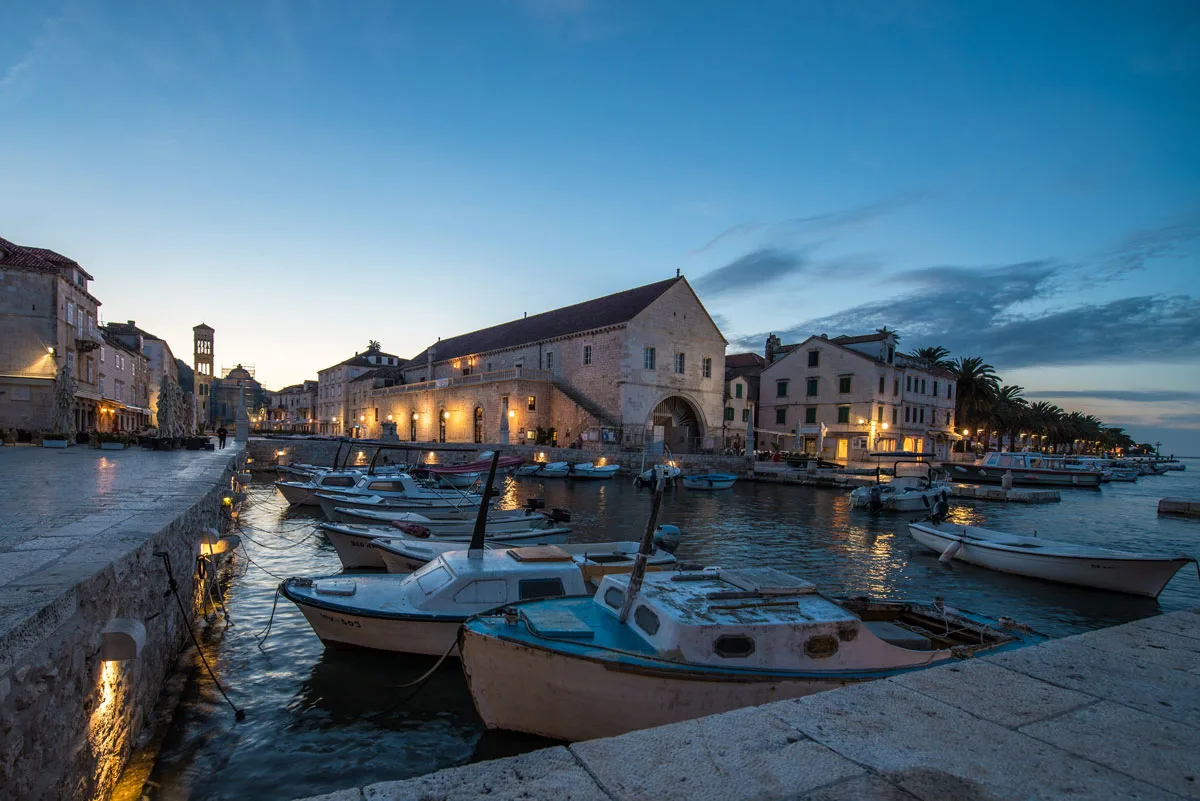 Southern Dalmatia
Southern Dalmatia is best explored from small villages along the Dubrovnik Riviera, such as Komarna – a small town located 70 km north of Dubrovnik.
It's a perfect place for day trips to Dubrovnik, Peljesac peninsula, Korcula Islands, and Mljet. You can even hop across the border for some impressive sights in Bosnia and Herzegovina such as old town Mostar, or Kravica Waterfalls for rafting.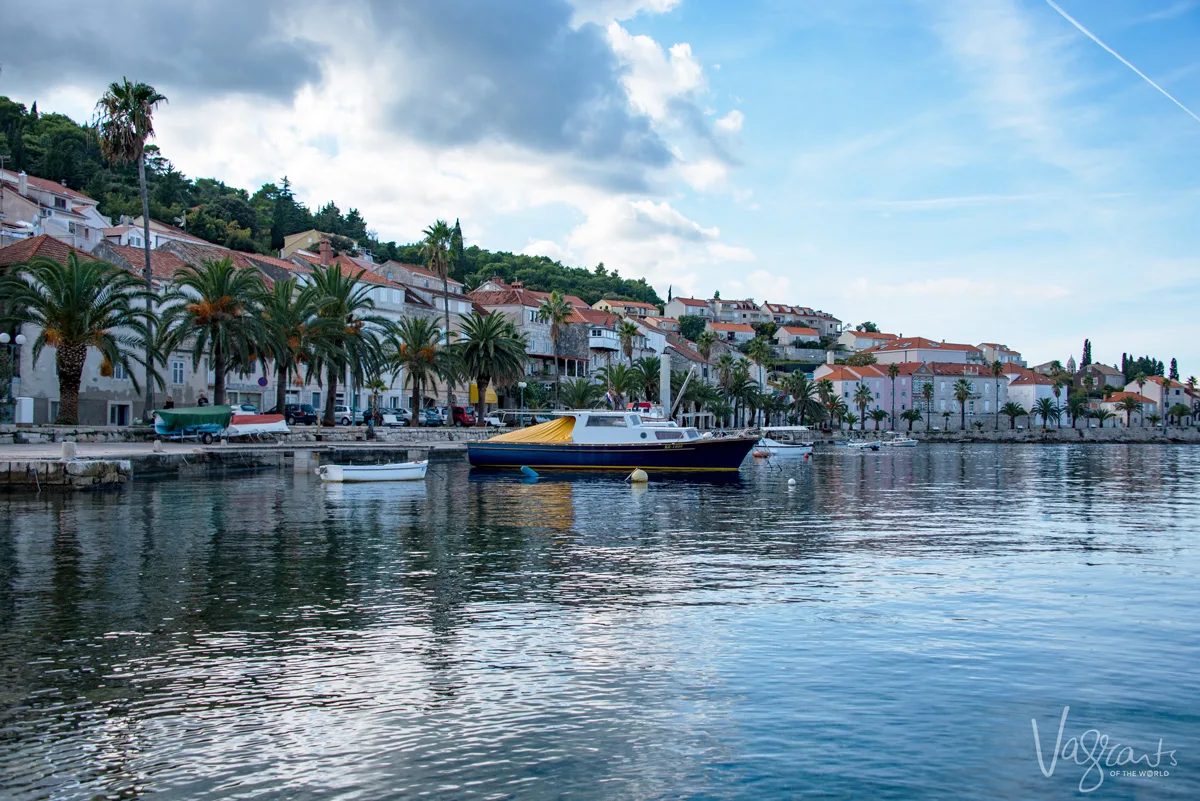 Accommodation in Croatia
Croatia offers a variety of accommodation to choose from: hotels, hostels, apartments, villas and campsites. Which one is right for you depends on your style of travel, and of course on your budget.
Croatia is mostly seen as a 4-star destination. However, some destinations are fancier than others which is particularly true for Dubrovnik, Hvar Town, and partially Rovinj.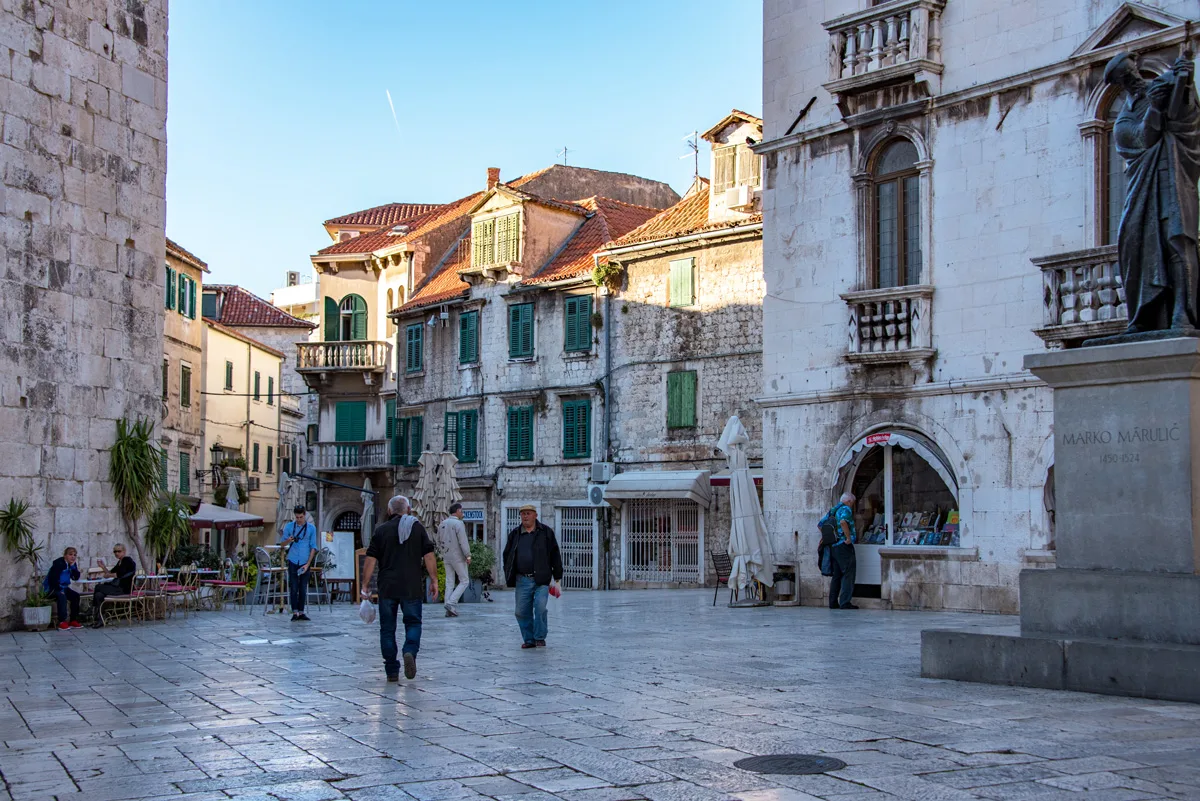 What Split lacks in large hotels, gains with many cool apartments and hostels to rent.

Porec, on the other hand, is full of 3 star and 4 star family-friendly hotels and campsites.
Some of the largest Croatian hotel companies are Valamar, Plava Laguna, and Maistra. All three companies are based in Istria but have hotels in various destinations in Croatia.
In Croatia, you will also often find one or two hotel companies run the majority of hotels and resorts within one destination.

Book Direct
While aggregate search sites such as Booking.com will often have the best deals, it is always worth checking the hotel's website for deals.
You can often find great deals not advertised on the main sites or value adds such as upgrades, complimentary transfers or service such as massage or dinner.
Book & Stay Local
As you head down the coast, you'll get the feeling everybody in Croatia has an apartment or villa to rent. And you know what, it's absolutely true.
Many Croatian people make a living or earn extra revenue with holiday or short term rentals. These holiday apartments are the most popular choice of accommodation in Croatia. It's also a nice way to meet local people, make friends and learn more about the country.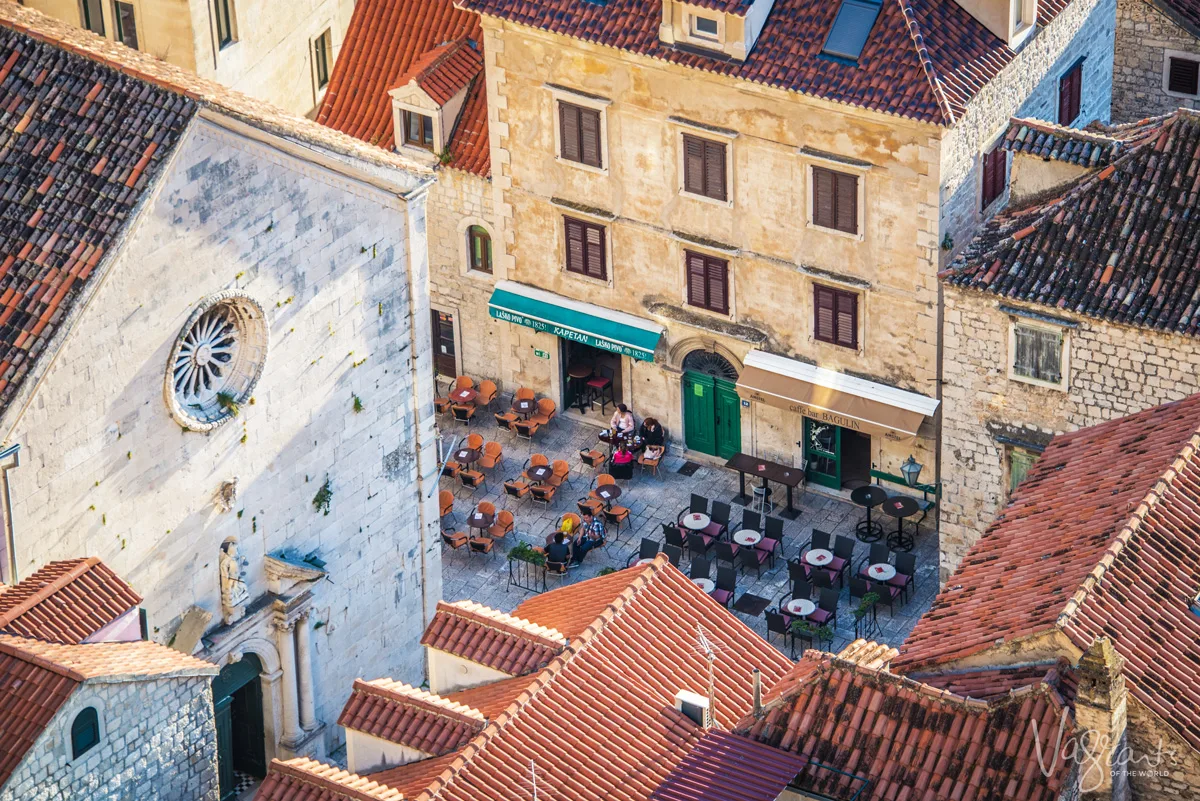 Croatian people are very friendly hosts and also the majority speak English, German or Italian.

Start Planning Your Croatia Itinerary
Hopefully, these tips will help you plan your Croatia itinerary. With so many beautiful places to visit, the hardest part will be deciding which ones.
About The Author
Monika Mandik
Monika lives and writes about Croatia at Frank about Croatia sharing travel tips and a passion for the country and its people.