Carry-on travel is on the rise, and there are some great carry-on travel hacks for travelling light you should consider before your next trip. Avid travellers are avoiding checking bags to minimise the risk of lost baggage, lugging heavy bags from place to place, and reducing their travel impact on the environment.
Jump onboard the hand luggage-only trend with these carry-on travel hacks!
Whether you're flying domestically or travelling abroad and want to save some money, travelling with carry-on luggage can save big bucks as well as time and stress.
I think we've all either experienced, witnessed or heard the stories of lost luggage and how it can really put a damper on your travel plans. Consider purchasing luggage trackers or smart tags. You can find a list of the best ones here.
Travel itineraries are often jam-packed, leaving little to no time to file a baggage claim, purchase new clothing and wait for your baggage to arrive.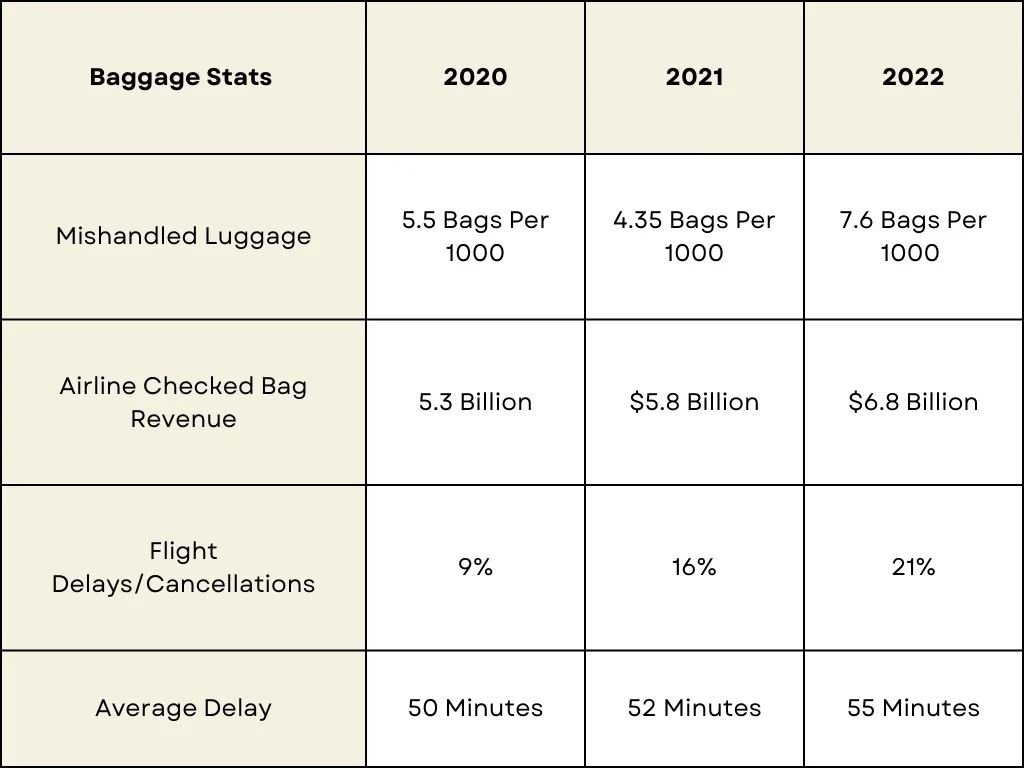 This year, lost luggage, travel delays, and cancellations have skyrocketed and will most likely continue as travel increases and there are worker shortages. The key to avoiding some of this chaos, carry-on travel!
Fortunately, I have many excellent carry-on travel hacks to help you pack lightly and strategically in your carry-on luggage. Whether you're a frequent flyer or it's your first time flying, in this post, you will pick up some new travel hacks.
But first, let's cover why carry-on travel is a great option for you and unpack the key benefits.
Should I travel with a carry-on?
Carry-on travel makes life so much easier on the road when on shorter trips, a lesson I learned in my twenties!
Most low-cost carriers or domestic/short-haul services, only include carry-on luggage in their basic or lite ticket prices. Checking in a bag will cost you extra on top of your plane seat.
Save yourself $30-$70AUD or possibly more by travelling light. You can fit what you need for your next trip into a carry-on if you know how to pack!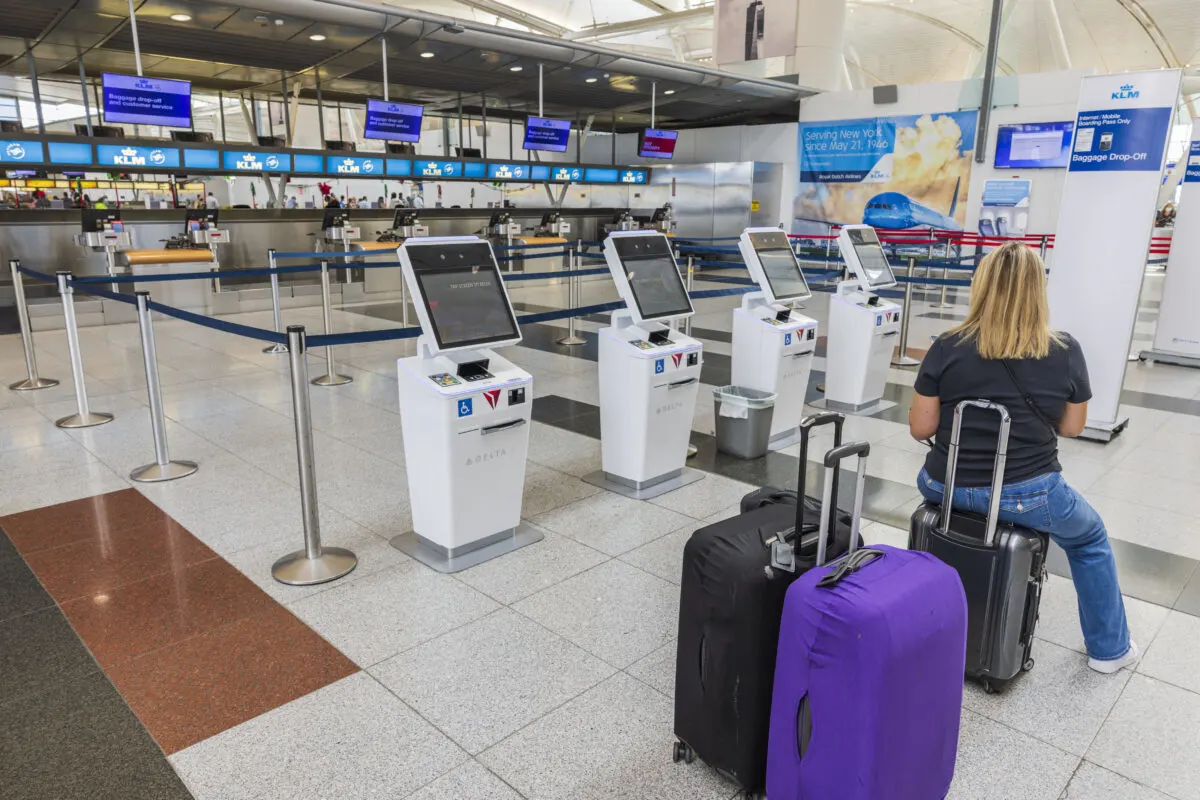 Now that you've saved yourself some money let's take a look at the time-saving of carry-on travel.
Most airlines have online check-in options, so skip the queues at the check-in desk and head straight through to security. You can get to your gate with plenty of time to grab a coffee or snacks or just sit back and unwind.
When arriving at your destination, skip the baggage carousel and the stress of dealing with delayed or lost luggage.
With just a carry-on, you can hop straight into a taxi or public transport and head up the many floor stairs at your AirBnB with ease. We've all been there, struggling up narrow stairways with 30kg of luggage; it's not fun!
Carry on Travel Hacks!
Here are 19 of my top carry-on travel hacks! Skip the hassle of lugging heavy baggage around, and the fear of lost luggage and spend more time enjoying your trip!
Preparation is key
Firstly, getting organised and planning ahead is essential for packing your carry-on luggage. Lucky for you, by reading this you are halfway there!
I'm a huge fan of making packing lists ahead of packing. I find it reduces my chances of leaving something behind.
Carry-on travel, means you have to be more strategic with the items you pack. Take the time to make a note on your phone or on a piece of paper with the essentials you need.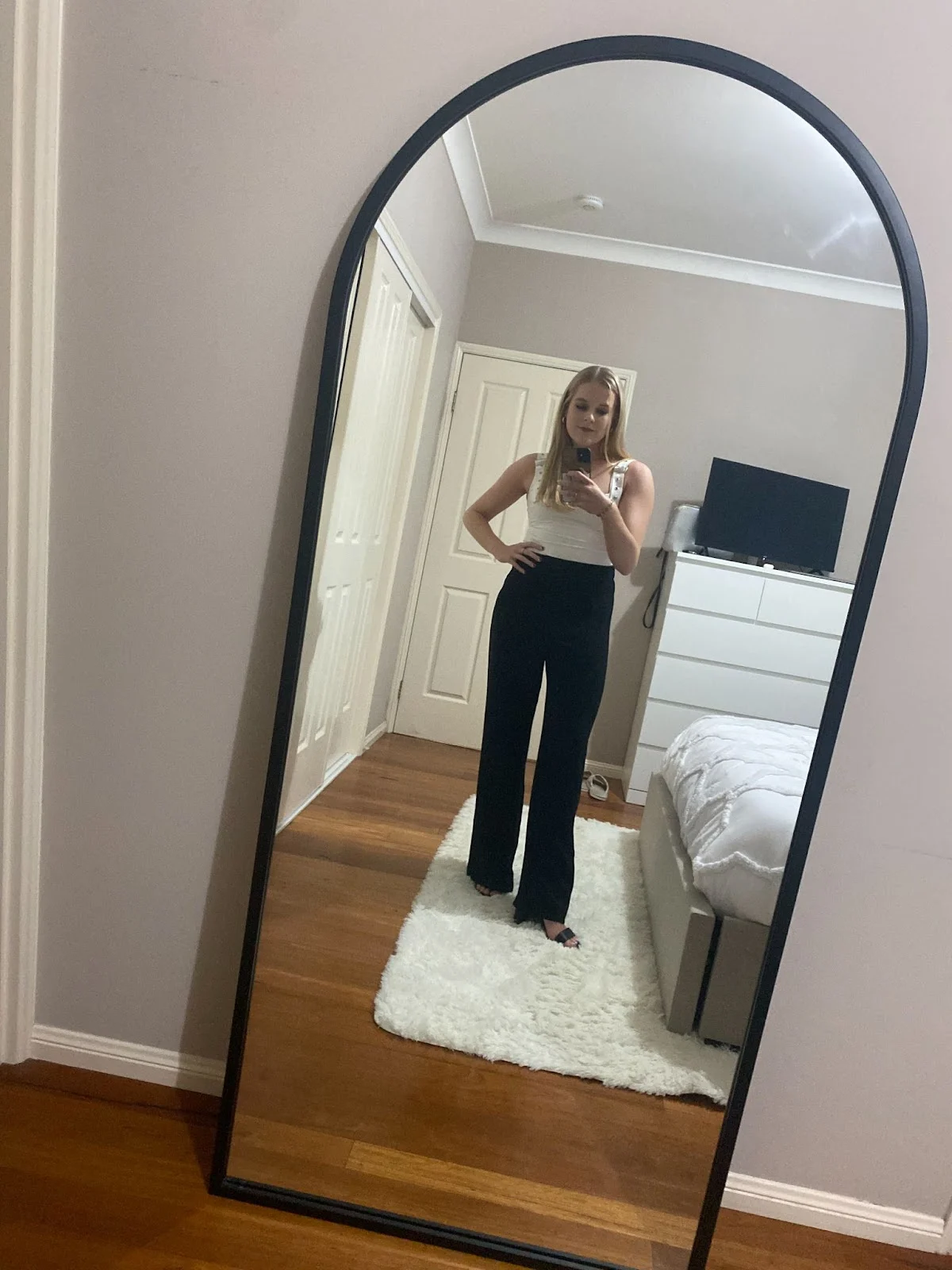 Take photos of your outfits
Go an extra step further and plan out your daily outfits so you only pack what you will wear.
Take photos of the outfits and pack them in the order you will be wearing them to avoid ruffling through your suitcase in the early morning.
Choose your carry-on luggage wisely
Set yourself up for carry-on travel success by choosing a lightweight bag that maximises your hand luggage allowance.
When shopping for new carry-on luggage consider the following factors:
Manoeuvrability and ease of travel
Security
Organisation such as pockets
Distinctiveness such as colour or personalisation
Weight
The Samsonite Ascella Carry-On Spinner Travel Bag is my go-to when travelling with hand luggage only. Weighing in at 2.95kg, this suitcase has plenty of room with zip compartments and an extendable section. It is also extremely high quality, has 4 wheels for ease of travelling and comes in a range of colours to suit your preferences.
Samsonite Ascella 3.0 Softside Expandable Luggage, Black, CO EXP Spinner
The Carry-On features Dual Spinner Wheels for effortless maneuverability and a smooth glide while a large pull handle provides a comfortable grip. Thoughtful organizational pockets give you the flexibility to pack your way, including a removable Wetpak(TM) pocket designed to hold toiletri
Another carry-on luggage favourite is the Rockland London Hardside Carry-On. This is a great option if you prefer hard-shell luggage and don't want to invest as much money. Weighing just over 3kg, fully lined zip enclosures, mesh pockets, and 4 wheels for maneuverability.
4. Check maximum carry-on baggage allowance
The next carry-on travel hack is maximising your baggage allowance. Choose an airline that allows up to 14kg in carry-on baggage, either as part of the airfare or through an additional carry-on allowance that can be purchased. Additional baggage fees purchased online will be lower than the fee applied at the airport.
Check the carry-on baggage weight requirements with your airline as they can differ from airline to airline. Generally, 14kg is the maximum carry-on allowance, sometimes it is only 7kg.
Additionally, most airlines allow one additional personal item that can fit under the seat in front, such as a backpack or handbag. Use this allowance to pack more essentials. Here is a comprehensive list of travel essentials for women.
If you are flying on several carriers, check all allowances. The last thing you want is to arrive at the airport and be struck with excess baggage fees.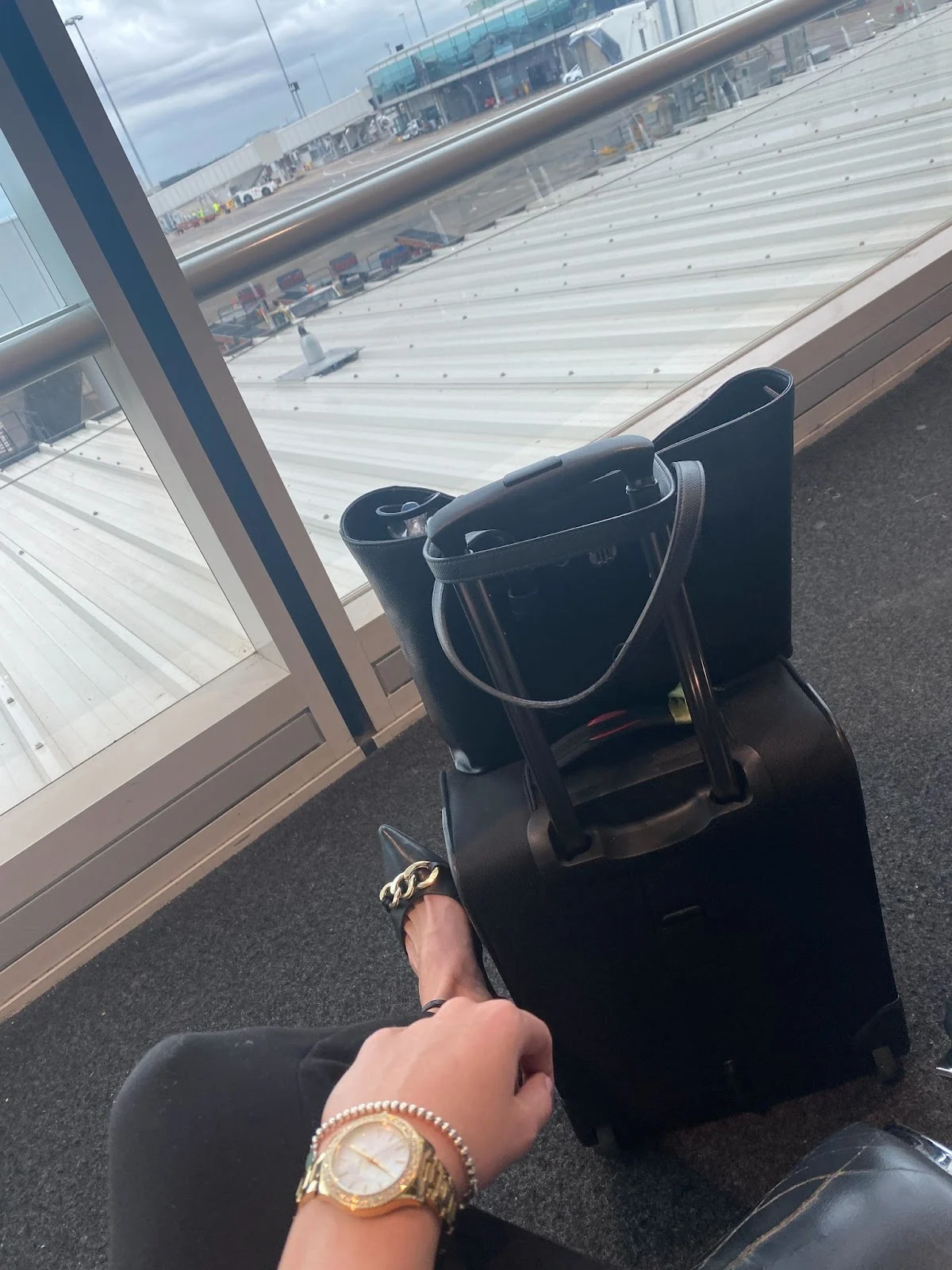 5. Bring a personal carry-on bag
As I just mentioned, carry-on allowances usually include one additional item that can fit under the seat in front.
Pack a backpack or large handbag to bring more essentials on the road. I also will carry bulky clothing items such as jackets or hoodies to save space and weight.
Usually, my personal carry-on bag contains the following items:
Laptop
Headphones
Earplugs & Eyemask (If you're an anxious flyer like me these are very helpful)
Chargers
Snacks
Water bottle
Gum
Essential medications for longer flights
Lip balm
Hand sanitiser
Wallet
Keys
Book
Phone
Small toiletry essentials
Roll on deodorant
Pen
Any important printed travel documents
Change of clothes for longer travels
Bonus tip!
Weight your bag after you've finished packing to ensure you aren't over the allowance. Target has a great baggage scale that is super affordable. If you are planning on doing some shopping make sure to leave some room!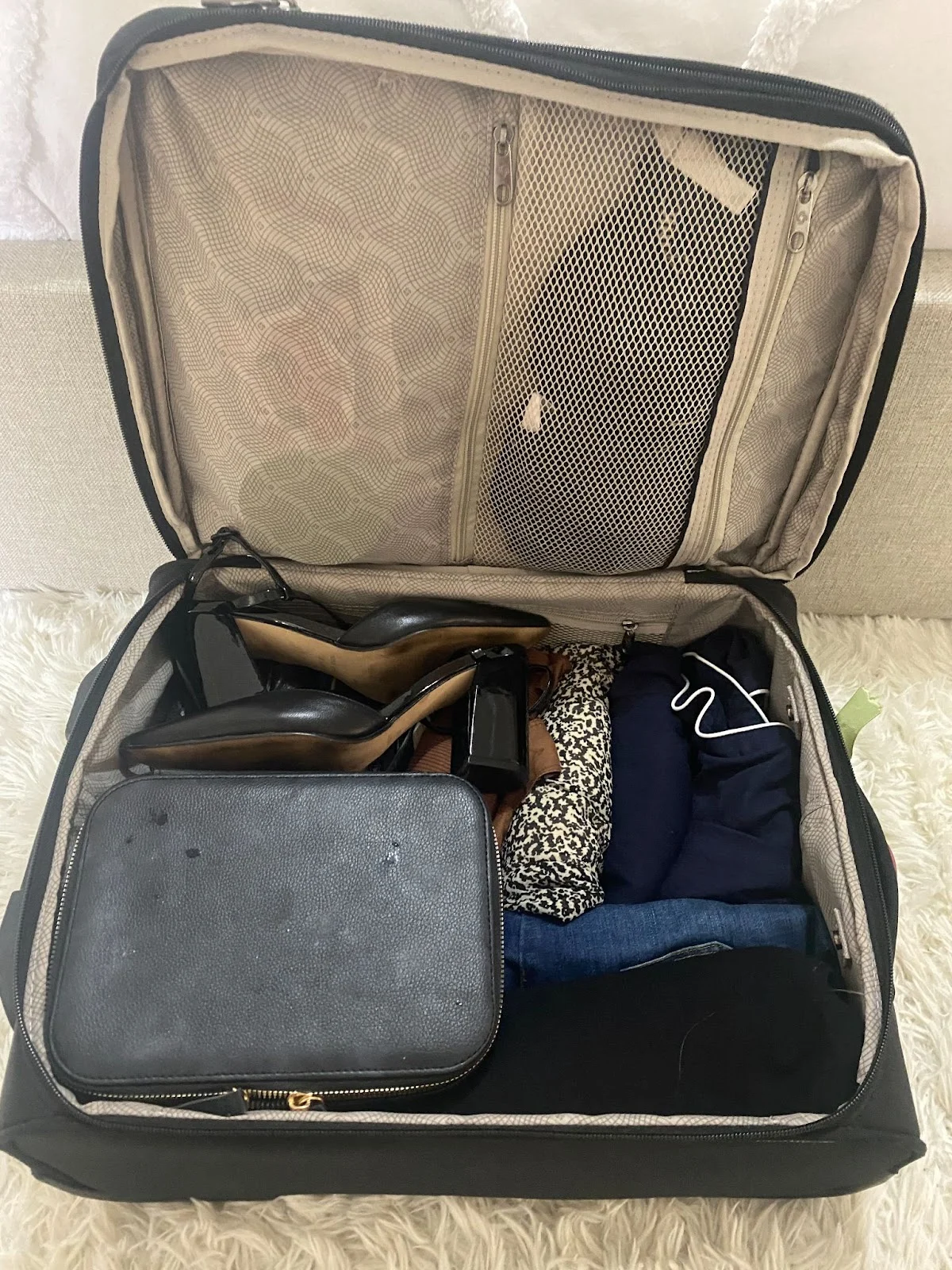 6. Roll, don't fold
If you've never rolled your clothes to fit more in your suitcase, you need to start!
Rolling your clothes squeezes the air out and can also prevent wrinkling.
Roll your jackets, coats, jeans, towels, activewear and shirts.
Another pro of rolling instead of folding is you can easily see more of your clothes. This is important if you are on the go and keen to stay organised.
The only items I won't roll are evening wear such as nice dresses or dressy tops or really bulky jackets that are best placed on top of your suitcase, particularly for added protection if opting for a soft shell suitcase.
7. Packing cubes to stay organised
Stay organised with packing cubes if you have a hard-shell suitcase with no pockets or want to categorise your items for quick access. They will seriously change the way you travel for good!
Packing cubes will also help you re-assess if you need to pack that extra T-shirt or dress.
Prices pulled from the Amazon Product Advertising API on:
Product prices and availability are accurate as of the date/time indicated and are subject to change. Any price and availability information displayed on [relevant Amazon Site(s), as applicable] at the time of purchase will apply to the purchase of this product.
8. Downsize toiletries, makeup and liquids
Toiletries such as shampoo, moisturiser, deodorant, dry shampoo and makeup are often the culprits for excess baggage weight or taking up too much room. Avoid taking anything that isn't essential, such as your collection of serums or hair care products.
Where possible downsize your shampoo, conditioner, cleanser, body wash, sunscreen and moisturiser into travel-sized containers. Pick up some reusable travel containers from Target, Amazon or your local pharmacy.
Prices pulled from the Amazon Product Advertising API on:
Product prices and availability are accurate as of the date/time indicated and are subject to change. Any price and availability information displayed on [relevant Amazon Site(s), as applicable] at the time of purchase will apply to the purchase of this product.
And don't forget a travel-sized dry shampoo, my favourite is Bastisse by far! If you are only going for a few nights skip the shampoo and conditioner and make do with dry shampoo!
Opt for a roll-on perfume over a full-sized bottle, choose a small roll-on deodorant over an aerosol and avoid value-sized toothpaste.
Leave your overloaded makeup bag at home and just bring your absolute essentials such as mascara, foundation, concealer, powder, brows, lips, bronzer and brushes.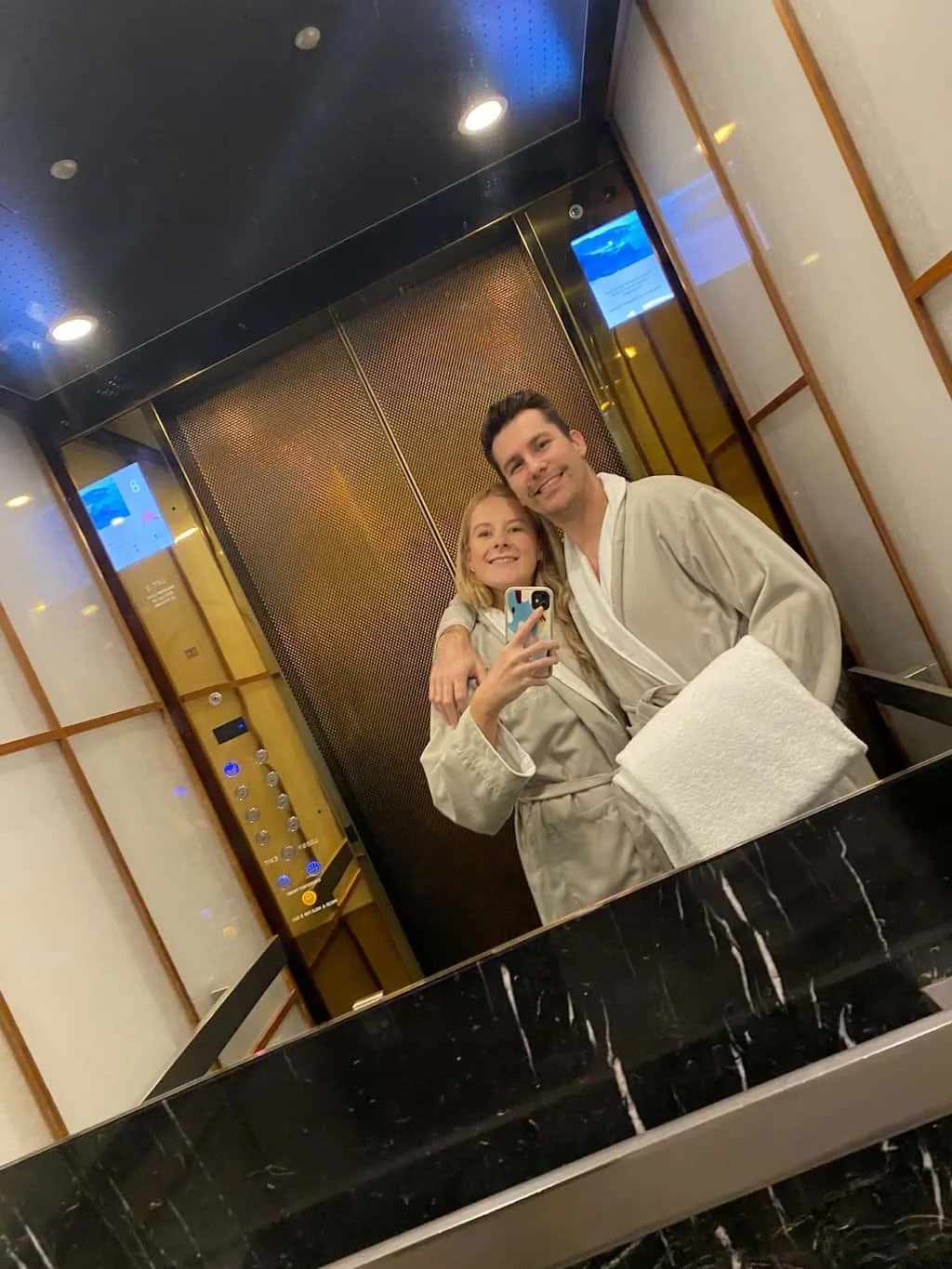 9. Book a hotel with a good range of amenities
If you have extra budget available and are booking a hotel over a hostel or Airbnb, reduce the need to pack all your essentials by choosing a hotel with premium toiletries.
Leave the hair tools, shower products and skincare behind and make do with the supplied products.
Pack any further essential toiletries in travel sizes, ensuring they adhere to airline guidelines on liquid items.
And take any leftover hotel travel products with you for your next trip!
10. Basics are key
Next up on my list of carry-on travel hacks is to travel with a minimalist-style capsule wardrobe.
If there's one thing I've learnt about travel packing it's basics are key. Select clothing pieces that are versatile and go with lots of different options. The aim is to create many different outfits from just a few pieces.
Basic colours such as black, white, nude and denim are luckily right up my alley. Avoid bright colours, crazy patterns or pieces that aren't easy to throw on.
Consider what pieces you can wear from day to night, to the beach, out for dinner, shopping, sightseeing and road-tripping. Comfort is also key on long travels. And don't forget to consider sun safety!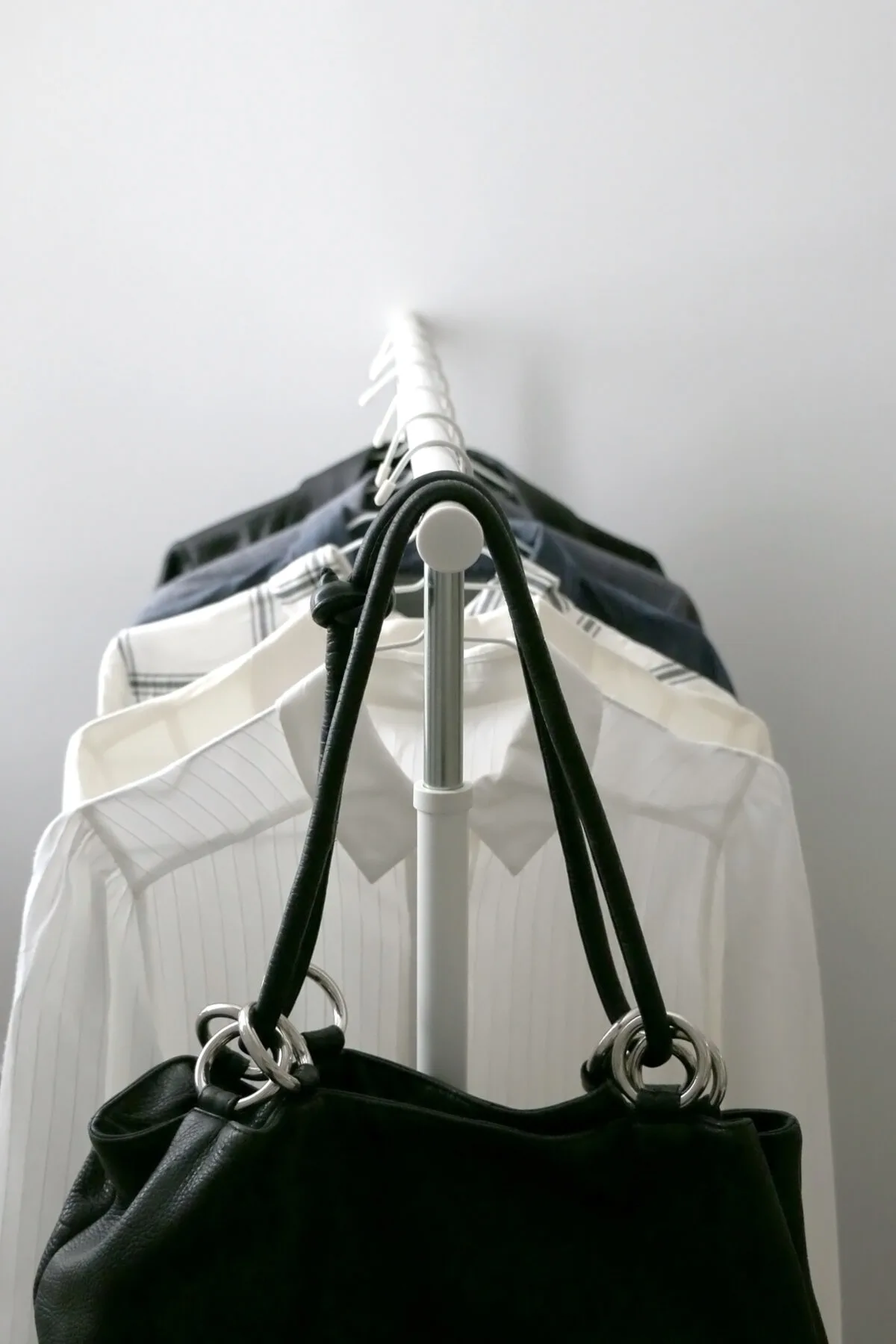 Consider what you will be doing on your travels when creating your capsule wardrobe. Below are some questions to ask yourself and points to consider when creating outfits.
What is the average temperature of the destination/s I am travelling to?
How many nights am I travelling for?
Will I be going out to nice dinners, parties or events?
Will I be out in the sun or water?
What will I be mostly doing during the day?
Will I have time to work out?
Am I visiting any countries or attractions where modest dress is required?
Is this outfit comfortable for a full day of walking?
What will I wear on travel days, to and from the destination?
11. Avoid items that wrinkle
Avoid items that wrinkle, point blank. Trust me you won't have the time or energy to be ironing your favourite shirt.
Whether you're travelling for work or leisure, save space and leave clothes that wrinkle behind.
Moving on to more carry-on travel hacks.
12. Don't forget insurance
Just because you are carrying light doesn't mean you're not still at risk. Yes, you have minimised or eliminated the risk of lost luggage but you are still at risk of sickness, injury, theft, travel cancellations and other unfortunate circumstances.
It's simple, if you can't afford travel insurance, you can't afford to travel.
Besides your passport, travel insurance is the most important thing to take with you, even if you're only travelling a short way. I've heard way too many horror stories from people who either needed it and didn't have it or had to use it, and it's just not worth the risk. And be sure to read your insurance policy carefully so you are aware of what you are and aren't covered for.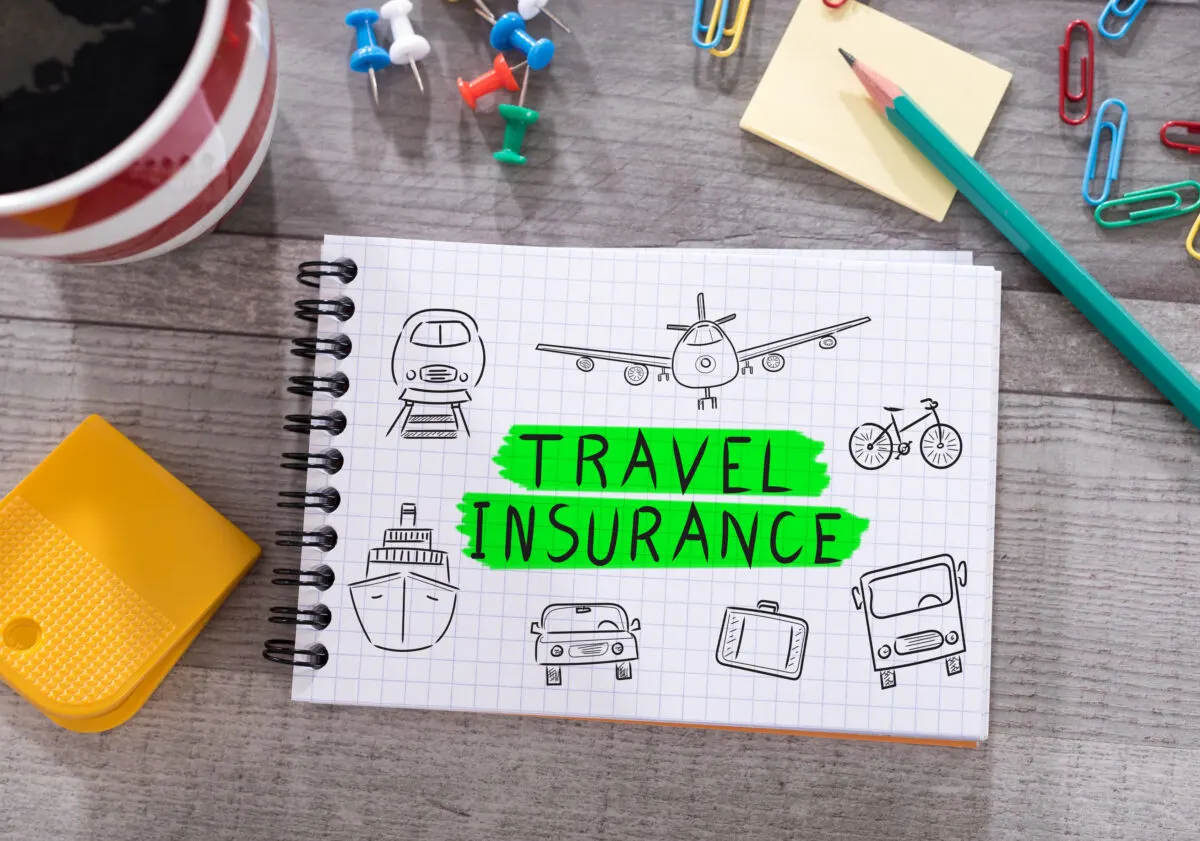 For example, riding a Vespa is not generally covered under a standard policy. If you fall off, injure yourself, damage the vehicle and need to book the first flight out for medical care, you won't receive any compensation.
Why do I know this, cause it, unfortunately, happened to my housemate. She was left with a huge bill that could have been avoided.
Plus travel insurance does not have to be an expensive bill. It's usually pretty cheap, especially for quick trips so there's literally no excuse not to get it!
Safety Wings, Nomad Insurance is a program worth checking out, but you should always speak to your travel agent or do your own research to find the right fit for you.
13. Consider your gadgets and entertainment
If you are travelling with tech, take an ultra-slim, lightweight laptop or even better a tablet.
For shorter trips consider what you really need. Are you actually going to spend any time on a laptop or can you make do with your phone? Can you make do with taking photos on your phone instead of bringing your camera?
Planning on reading several books on your trip by the beach? Trade the hardcopies for a lightweight Kindle or tablet.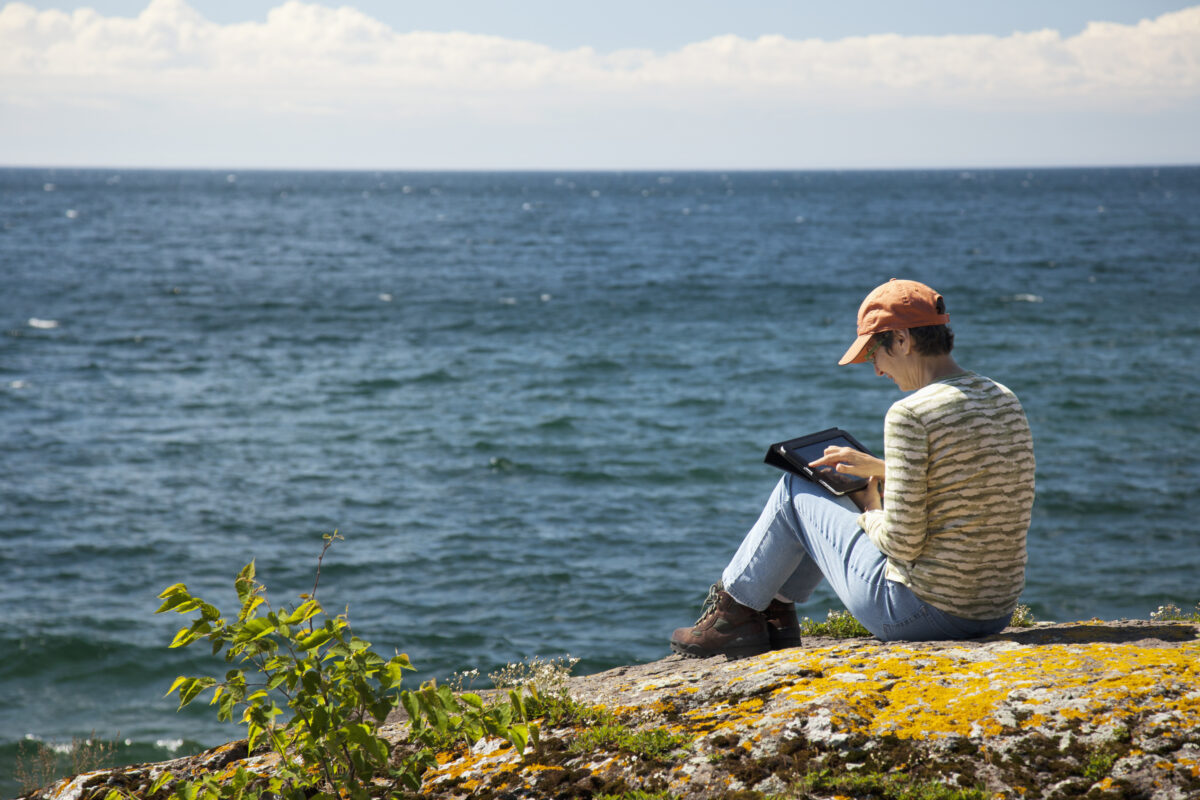 The more tech you travel with the more chargers and adapters you will need which will add weight to your luggage fast.
Speaking of adapters, don't forget your international travel adapters. If you are on the go for an extended period of time and need to charge your phone, pack a wireless portable charger.
Earphones are a non-negotiable and a must for my travels, especially if travelling via a plane. Pack your favourite earphones instead of your bulky headphones.
14. Layer your travel outfit
Wear your bulkiest jacket, your scarf, and bulky sneakers on the plane. If you get warm on the plane, simply un-layer. Doing so will save you from shoving even more items into your hand luggage and going over the weight restriction.
Even better, if you have a jacket with pockets, use that as storage! Pop additional items that you may need on the first day of your travels in the jacket such as your iPhone charger, wallet and a few toiletry necessities.
This is great if you are also over the baggage allowance after doing a bit too much shopping on your trip! We've all been guilty of that!
15. Utilise empty spaces in your luggage items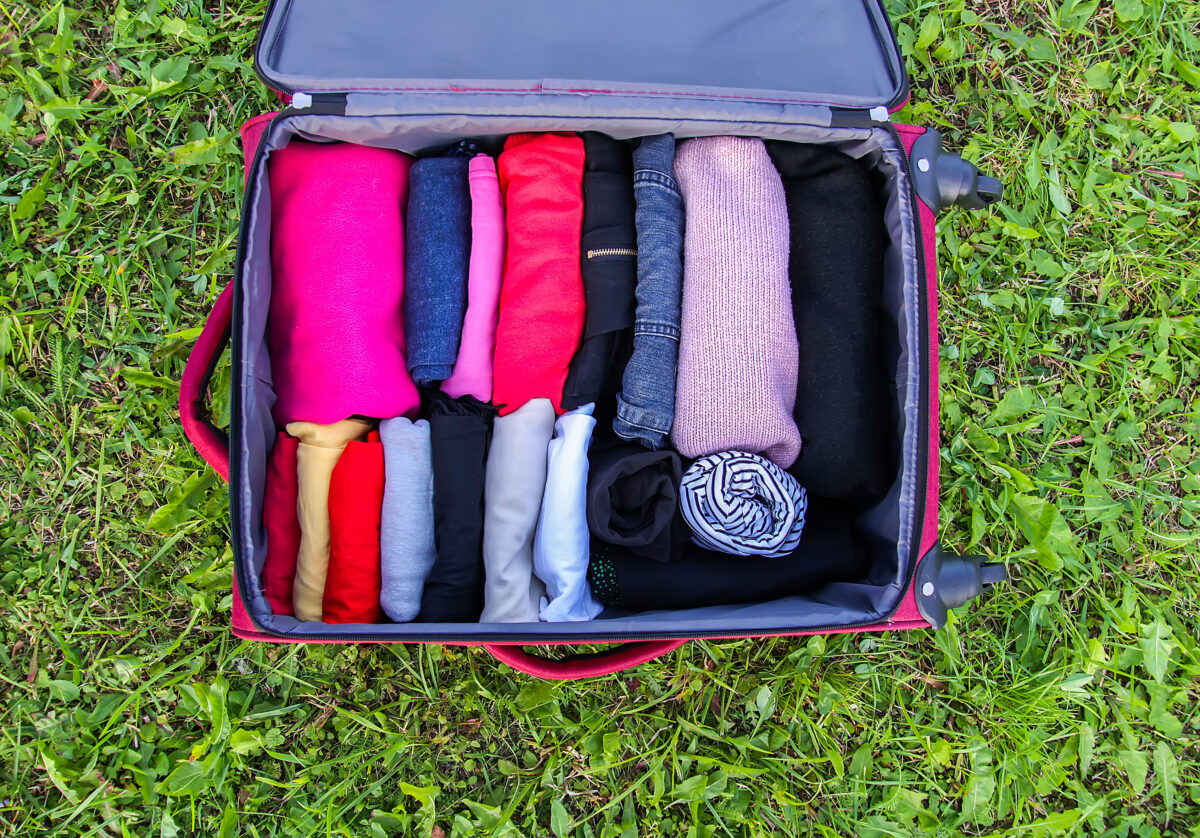 When packing, cleverly place smaller valuables inside other items.
Pop your jewellery or sunglasses inside your shoes or coat pockets. Roll up valuables in your clothes to protect them and make use of luggage pockets for extra storage and organisation.
16. Consider using a packing app
Free phone apps such as PackKing can create free packing checklists based on the travel destination, duration of stay and planned activities, plus information on nearby laundromats.
17. After you pack, try to reduce your luggage by another 20 per cent
Once you have finished packing, step back and re-assess whether your packed items are essential or can be left behind.
After all, you can purchase additional essentials at your destination if you change your mind and plan to visit a local laundromat or do a load of washing in your hotel. You won't be stuck wearing dirty clothes with unwashed hair.
18. Wash as you go
Do your research ahead of time to choose accommodation with laundry facilities. Or, check out where the closest laundromat is.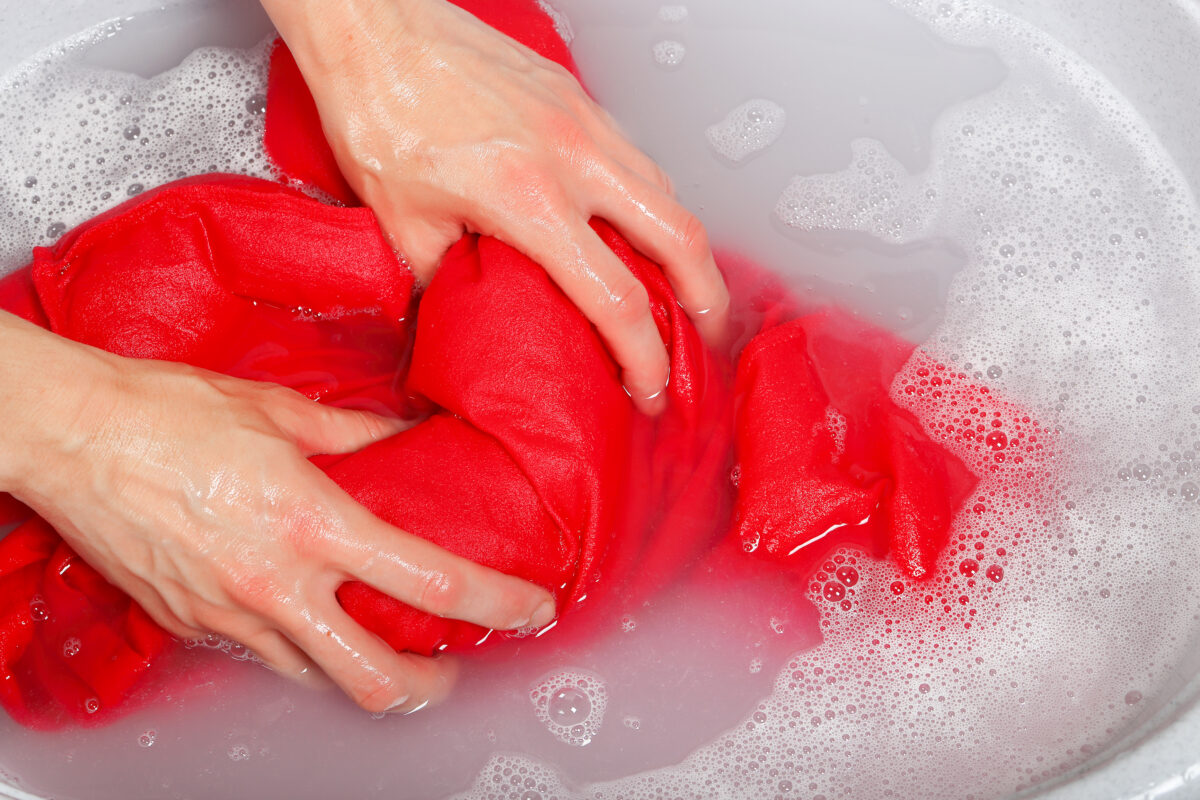 Luckily, if you're travelling on a budget, hostels generally have laundry facilities on site. If you're splurging on a luxury hotel, check out if they have washing services. Even some Airbnb hosts offer washing and folding for you for a small fee.
If not, as long as you have access to a sink or bathtub, you can wash clothes while you're travelling if you really have to. Or do what I've done in the past and bring your dirty clothes in the shower with you. I prefer to bring a laundry bar of soap to scrub the dirt away and avoid spillage.
Once you've washed your clothes, grab some coat hangers and find spots around the room to hang them dry.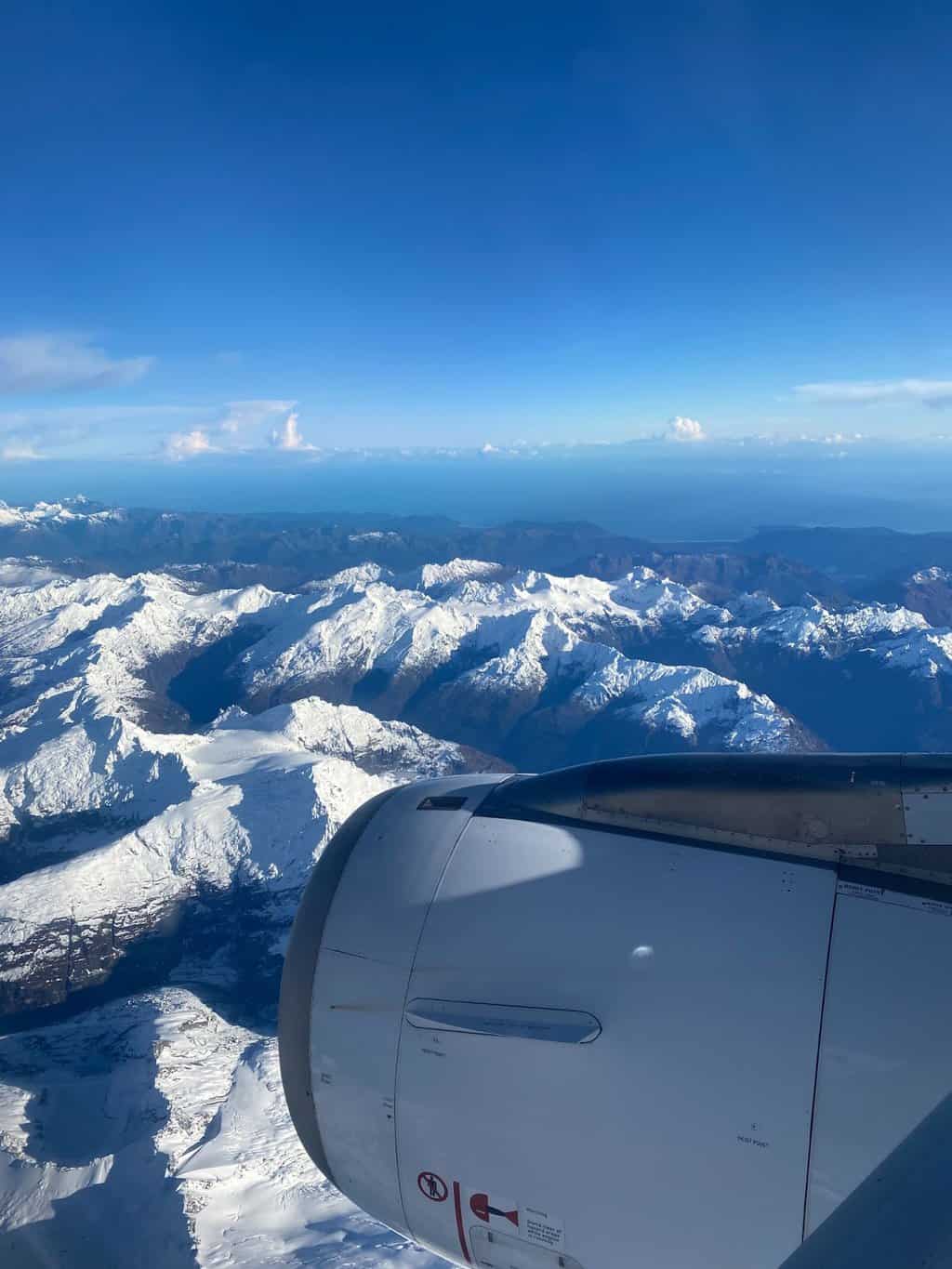 19. Keep calm and carry on!
Last on the list of my carry-on travel hacks is to act confident and no one will question you!
If you think your hand luggage is slightly over the limit, don't panic. Oftentimes times airlines won't weigh carry-on luggage unless it is visibly over-size. When lugging your bag around make it look easy.
If you make your bag look light as a feather you will likely not have any trouble. If you do run into trouble and can't place items in your person or in your personal bag, consider whether it's cheaper to pay the excess baggage charge, or to dispose of some items such as toiletries that you can buy at your destination.

And remember, if you do forget something, it's usually not a big deal. You can often make do without it or purchase it at your destination.
I hope these carry-on travel hacks have helped you plan what to take next time you're travelling with hand luggage only.
FAQs: Best Carry On Travel Hacks
How do I maximize my carry-on luggage?
To maximize your carry-on luggage, start by selecting versatile clothing items that can be mixed and matched to create multiple outfits.
Roll your clothes instead of folding them to save space and reduce wrinkles. Use packing cubes or compression bags to organize and compact your belongings efficiently.
I also suggest you invest in travel-sized toiletries or reusable containers to minimize liquid restrictions.
Wear your bulkiest items, like jackets or heavy shoes, on the plane to free up space in your carry-on. Lastly, be mindful of the airline's specific carry-on size and weight restrictions to avoid any surprise fees or issues during boarding.
What is the 123456 rule?
The "123456 rule" is a handy principle for efficient packing when travelling. This rule recommends packing one hat, two pairs of shoes (one for walking, one for dressing up), three bottoms (like pants or skirts), four tops (such as shirts or tanks), five pairs of socks, and six pairs of underwear.
Following this rule can help you ensure you have a variety of outfits for different occasions while still keeping your packing manageable and organized. It's a practical way to plan your travel wardrobe without overpacking.
What is the rule of 3 when packing?
Here's the lowdown on the 'Rule of 3' for packing. Instead of overloading your suitcase with outfits for every possible scenario, pack with the mindset that every item you bring should work for at least 3 different occasions.
Think of it as your clothing's triple duty – it should fit in at dressy events, professional settings, and casual outings. So, when you're putting together your travel wardrobe, choose pieces that can be mixed and matched to create versatile outfits for various occasions.
This way, you can pack light and still be prepared for whatever comes your way during your trip.
What can I pack with only a carry-on?
Packing with only a carry-on requires careful selection of versatile and essential items to maximize space while adhering to airline size and weight restrictions.
Here's a list of what I pack in my carry-on-only bag.
Clothing
1. Tops -Pack 3-4 tops that can mix and match with your bottoms.
2. Bottoms – Include 2-3 bottoms, like pants, skirts, or shorts.
3. Outerwear – One lightweight jacket or cardigan for layering.
4. Underwear and Socks – About a week's worth.
5. Pajamas – A comfortable set or just a sleep shirt if space is tight.
6. Swimwear – If needed for your destination.
7. Shoes – Three pairs max—comfortable walking shoes, casual shoes, and maybe a pair of dressier shoes if required.
8. Accessories – A versatile scarf, belt, and minimal jewellery.
Toiletries and Personal Items
9. Travel-sized Toiletries – Shampoo, conditioner, body wash, toothpaste, and a small razor.
10. Toothbrush and Floss – A compact toothbrush with a cover and a small roll of dental floss.
11. Medication – Prescription medications and basic first aid supplies.
12. Cosmetics – Essential makeup items in travel-sized containers.
13. Haircare – Minimal hair styling products and tools.
14. Travel Towel – A compact, quick-drying towel.
15. Personal Documents – Passport, ID, travel insurance, and copies of important documents.
Electronics
16. Laptop/Tablet – If necessary for work or entertainment.
17. Chargers – Chargers for your devices.
18. Adapter – If traveling internationally.
Miscellaneous
19. Travel Pillow -An inflatable or compressible travel pillow.
20. Reusable Water Bottle – Stay hydrated on your journey.
21. Entertainment – A book, e-reader, or tablet for entertainment.
21. Snacks – A few snacks for the journey.
Remember to wear your bulkiest clothing items and shoes on the plane to save space in your carry-on.
Thank you to our Guest Writer, Olivia!
Olivia is an accomplished Australian travel blogger in her 20s on a mission to seize every opportunity, one destination at a time. Defining Decade is here to be your trusty travel sidekick, your go-to for inspiration, and your roadmap for making the most of this pivotal chapter in your life.