Adventure travellers are always chasing that last great frontier.
We have noticed over the last few years, an increase in available tourism options for one of the great last frontiers – Antarctica.
Antarctica is becoming more accessible to any traveller keen or enterprising enough to make the journey.
In the spirit of inspiring others to travel and explore, we thought we might share some insight of what life on the ice is like after the tourists have passed through.
What is it Like Living and Working in Antarctica?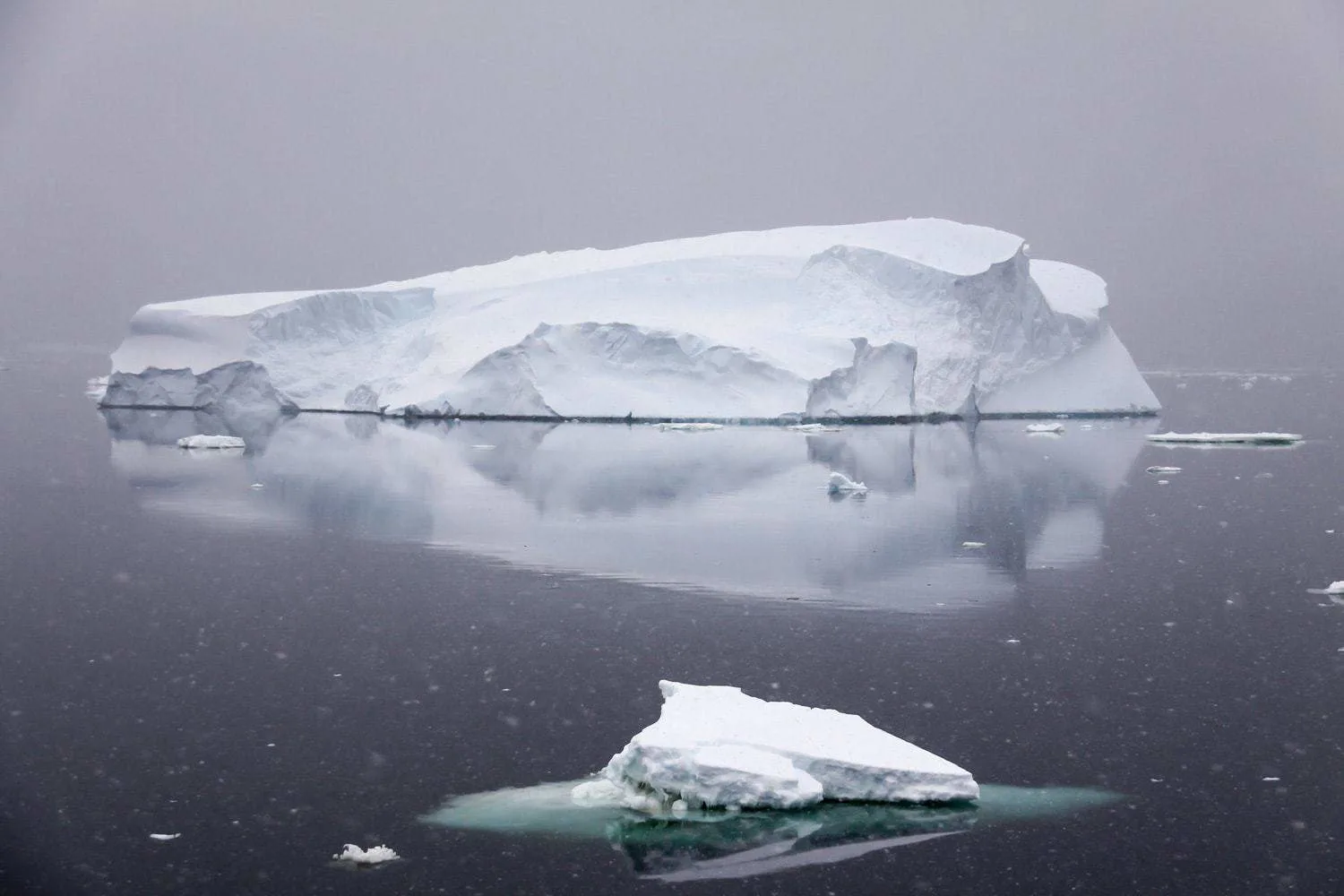 Not many people can say it was Antarctica that brought them together. We first met while going through the selection process to work in Antarctica and then again on the ship on the very, very long trip down from Australia.
While Kate spent a few months down south over the summer as part of the resupply team, Mark called Mawson Station his home for over a year.
So here is a snippet of Antarctica that inspires the avid adventurer and curious traveller to make the journey. If only for a glimpse of one of the most beautiful, hostile and remote places on earth.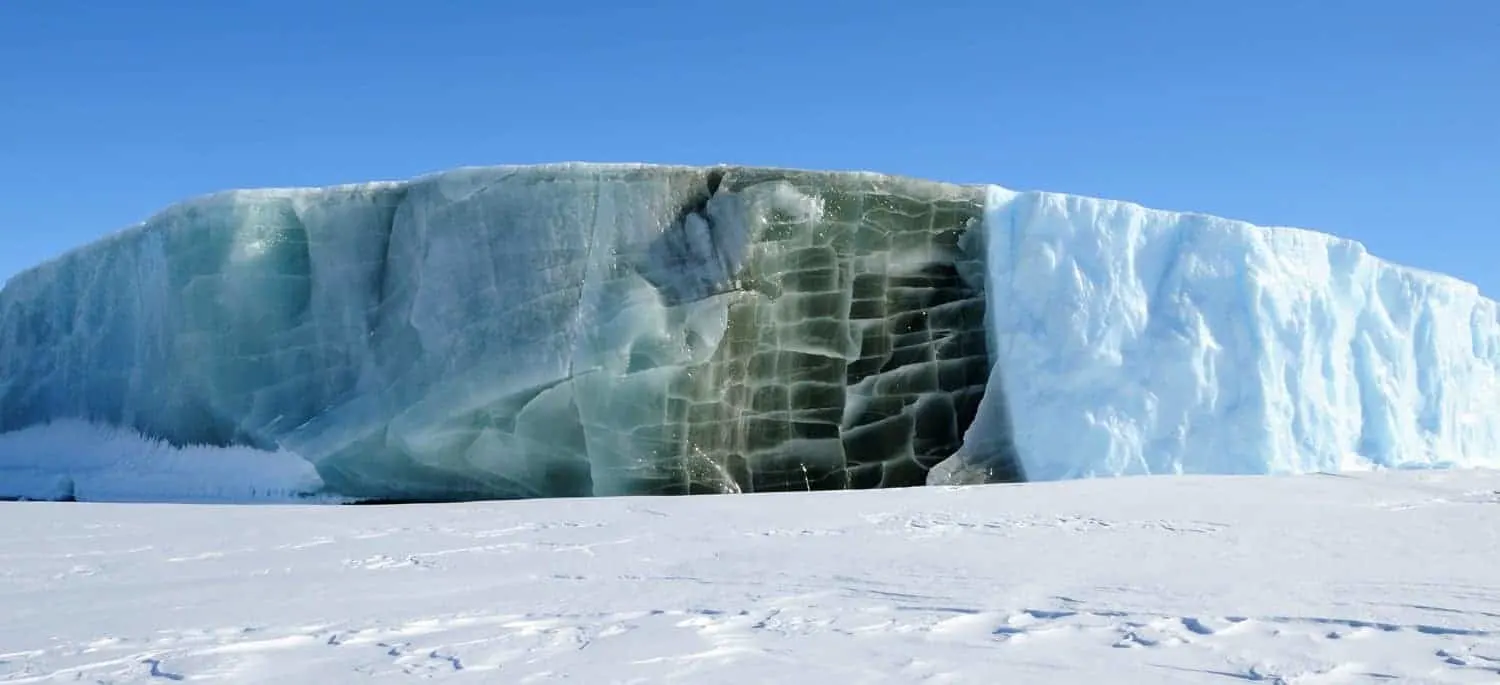 Getting To Antarctica Is Half The Fun
Mawson Station is situated on the coast directly south of Madagascar and approx. 5000 kilometres south-west of Australia.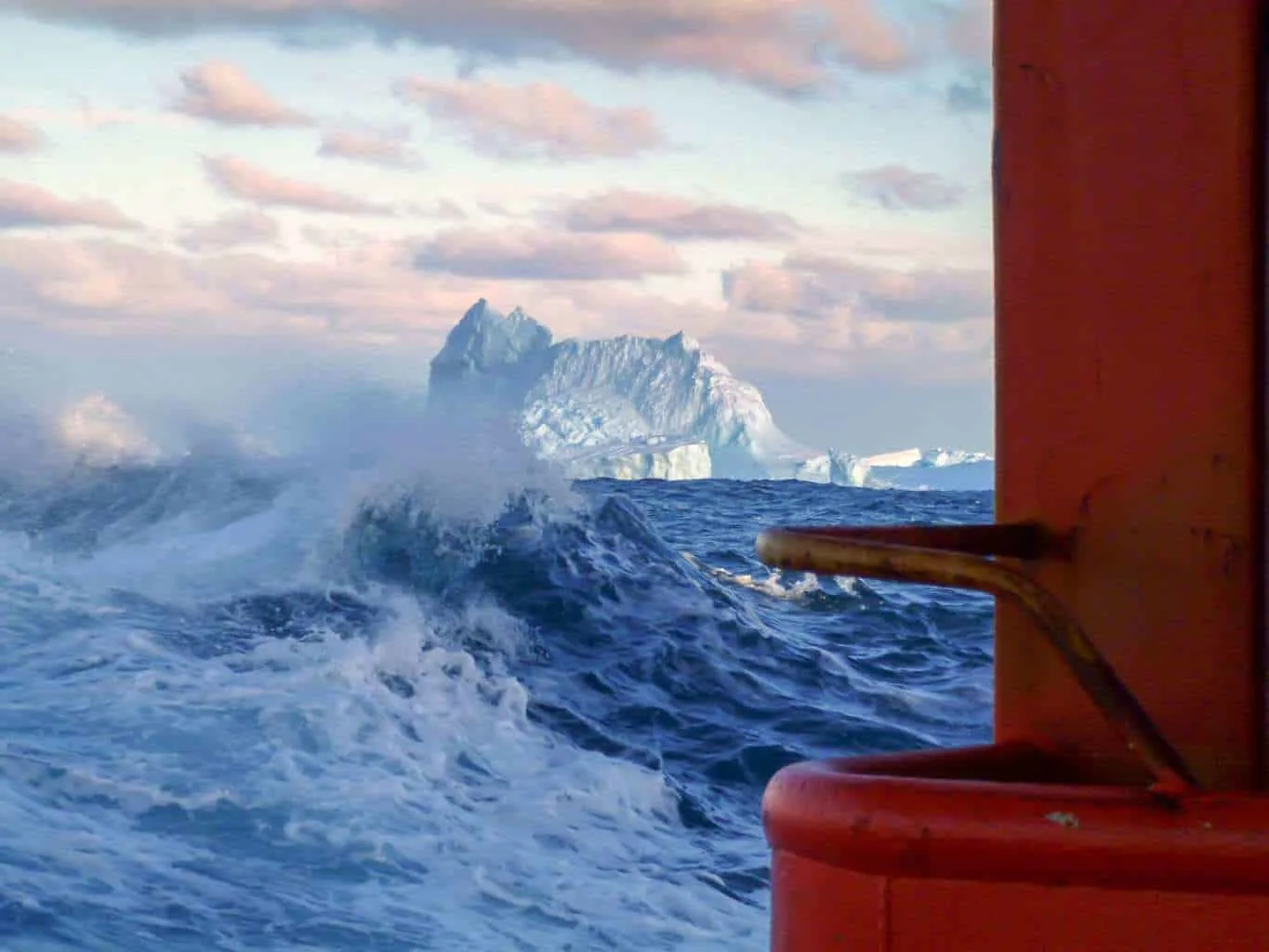 Cruising to Antarctica
Getting to Antarctica is not easy and there is only one ship a year. Yes, ONE a year. Depending on various factors the voyage south to Mawson Station can take up to three weeks all going well. These factors may include-
The weather.
Research requirements.
A possible stop at a Sub-Antarctic or other Antarctic station.
The thickness of the sea ice the ship needs to break through.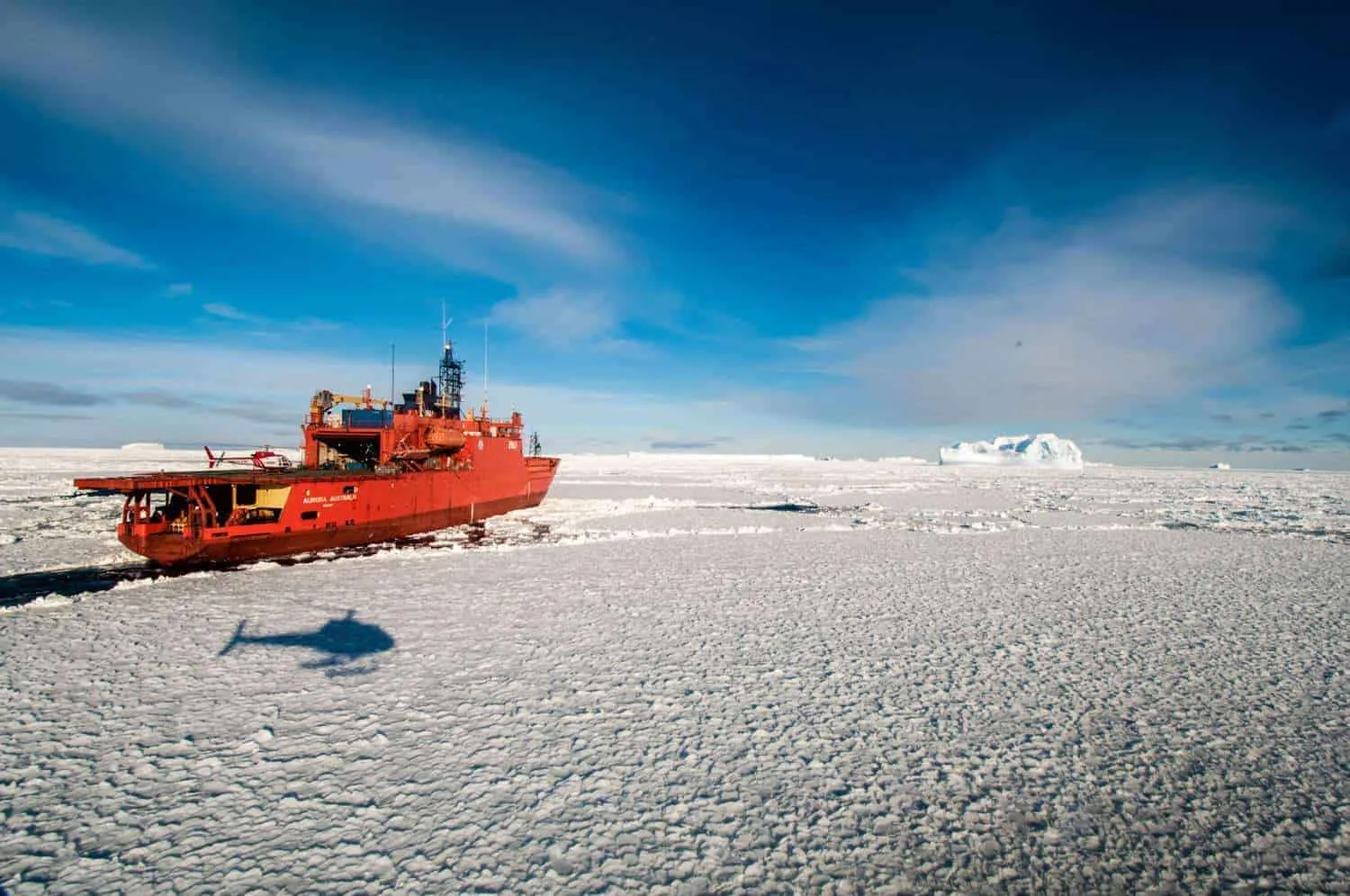 Flying to Antarctica
If you manage to get lucky with one of the few weather windows, you may be able to snare one of possibly a dozen flights in December to Casey station (we would hedge our bet on the ship!). Then, hopefully, hitch a flight from there to Davis and then onto Mawson (again, we would recommend the ship!).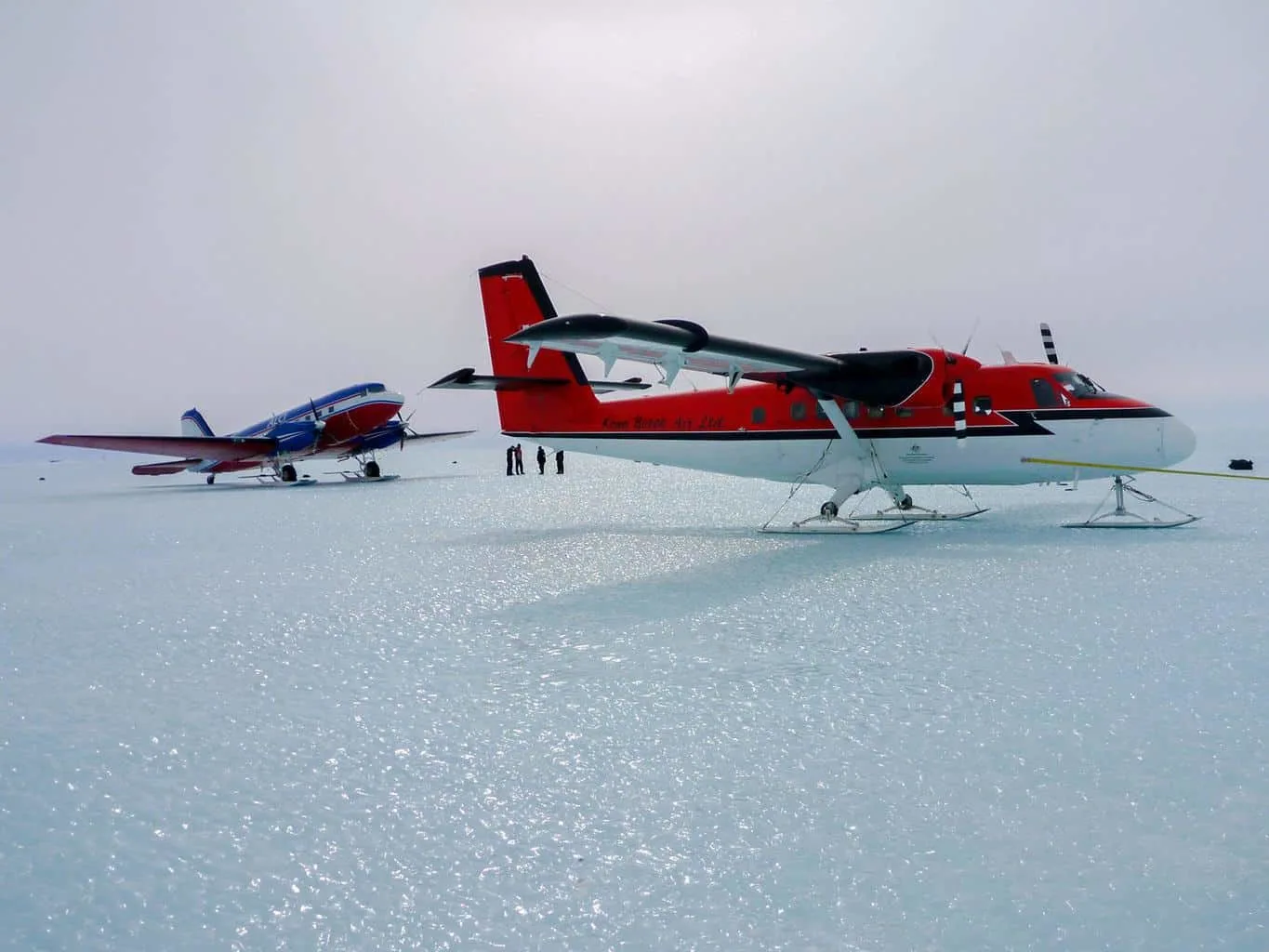 Once you do manage to secure your transport and you are on your way, there is no turning back. You are a long way from home.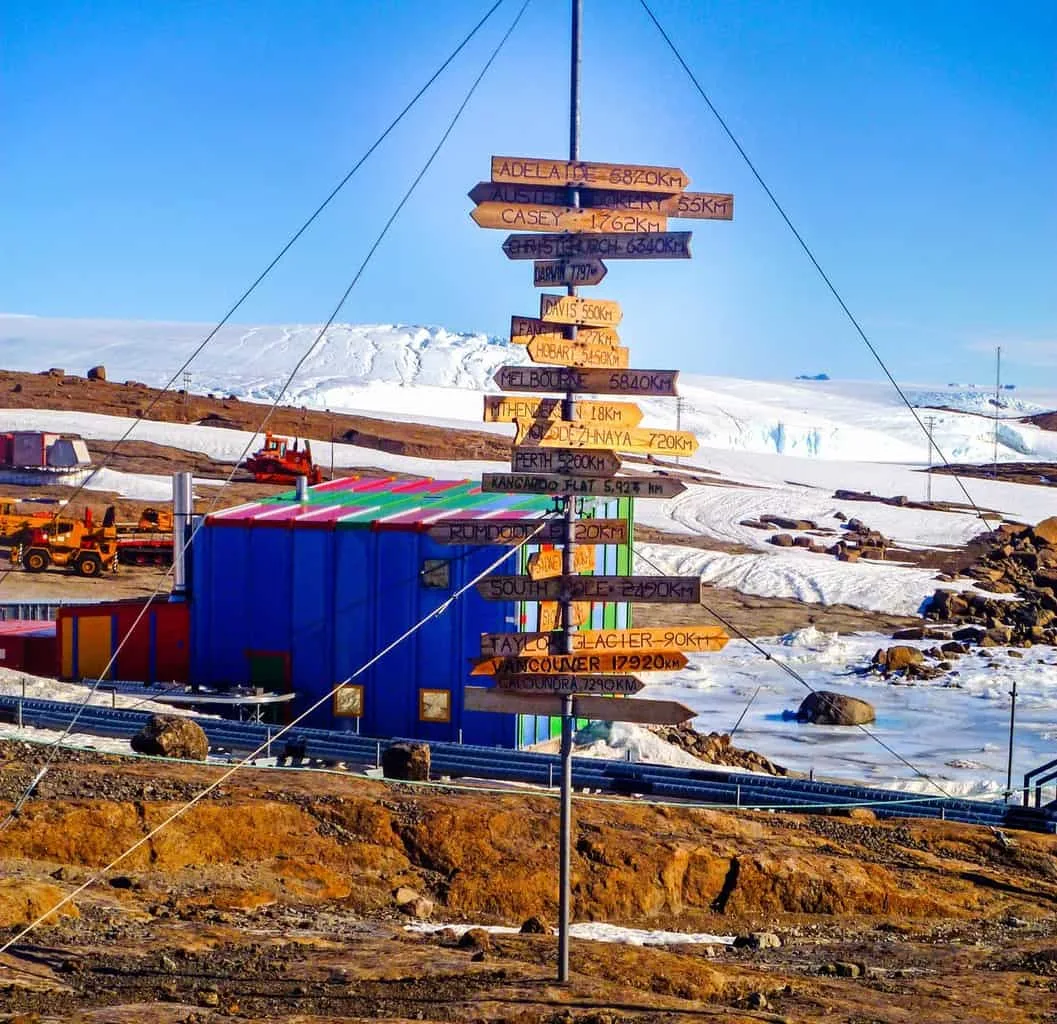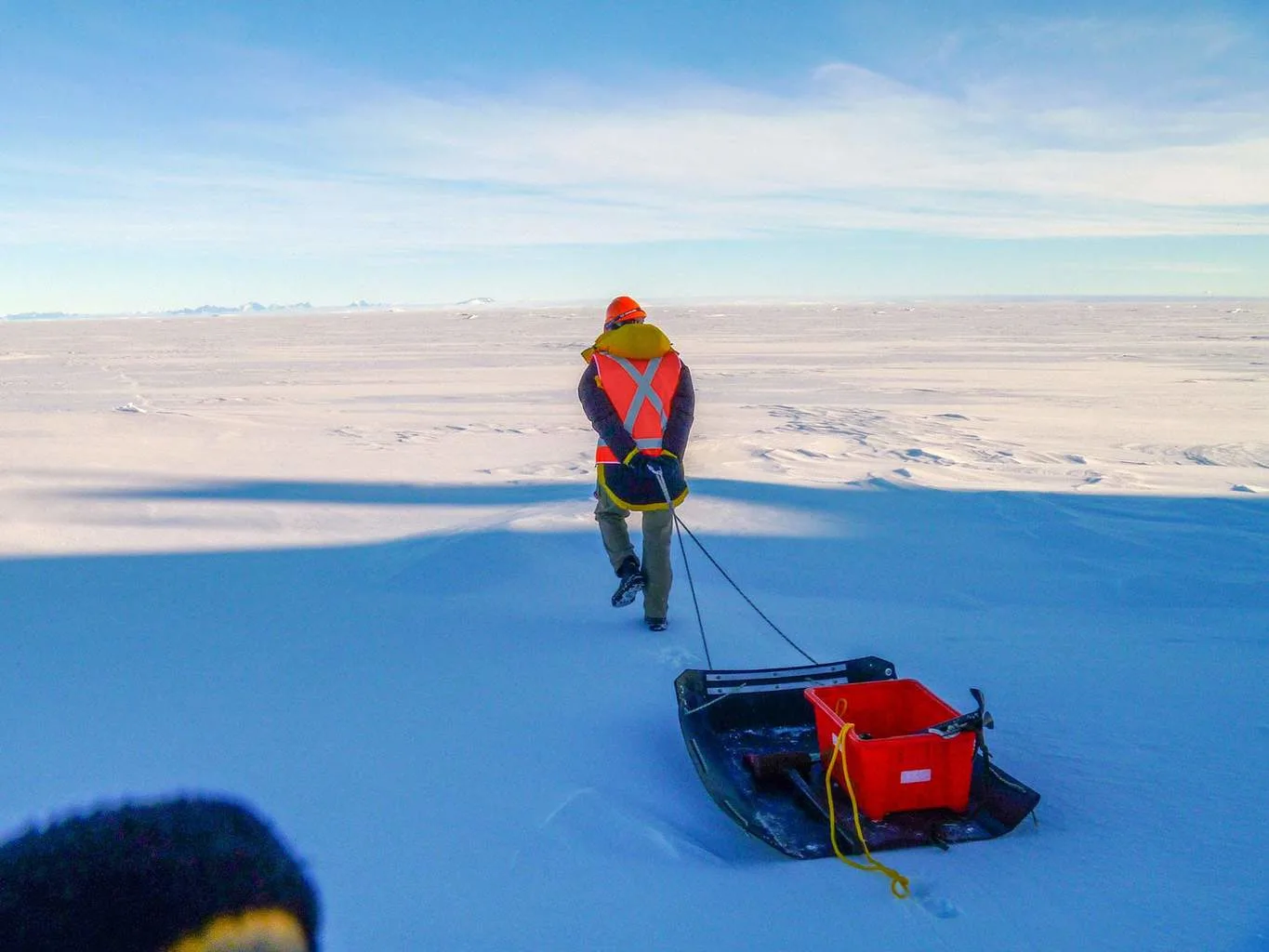 Get A Years Worth Of Supplies Ashore. (And A Years Worth of Used Stuff Back On Board!)
Each year the ship arrives at the stations. Sometimes, conditions permitting, it may dock at the station.
If you hit unseasonal sea ice thickness, you may have to sit up to 35 kilometres offshore and resupply the station from there. This is not an ideal situation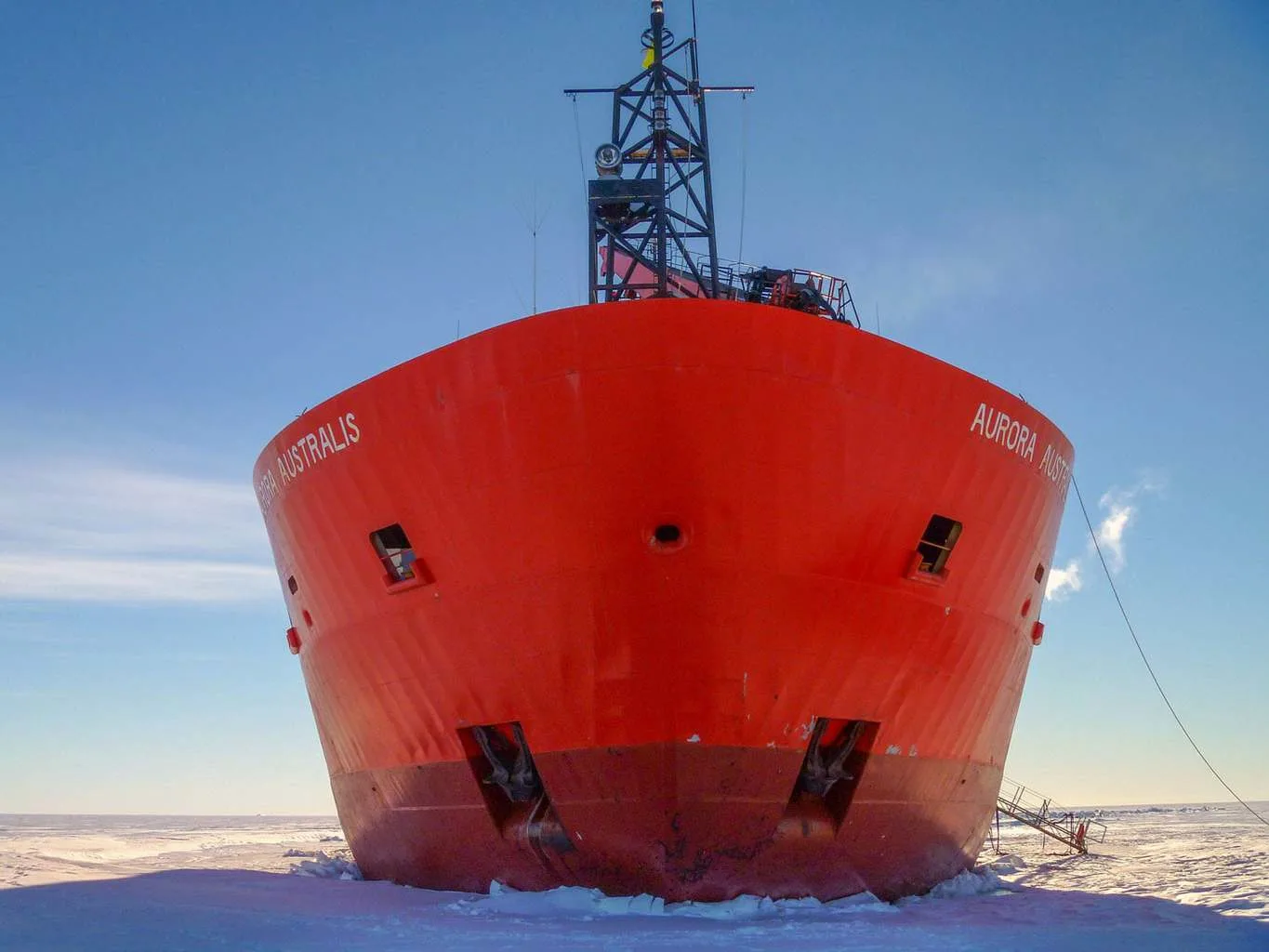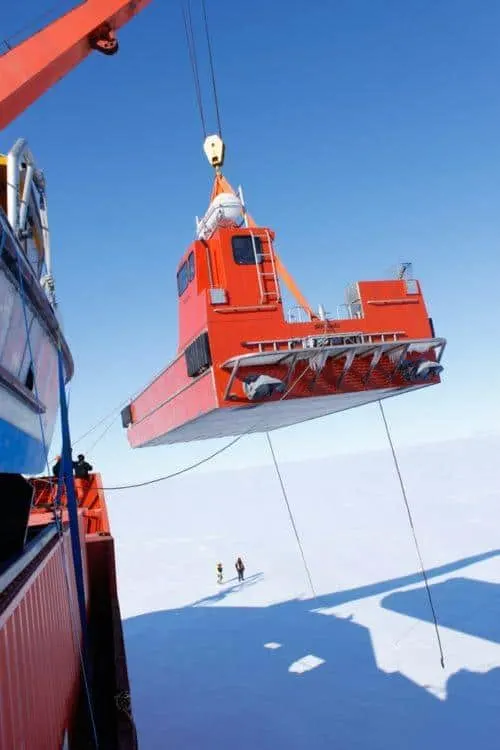 The latter means an Antarctic plan B. Put away the barges, everything and everyone must be delivered ashore via helicopter. Luckily there are three helicopters on board.
However, all the shipping containers must be opened and supplies repacked into rather small helicopters. As you can imagine, it's a lot of chopper rides to move over a year's worth of supplies.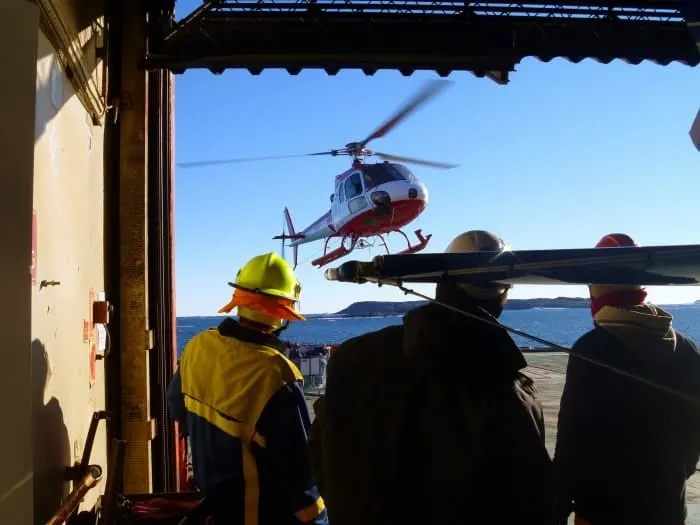 Time is Everything in Antarctica
Weather windows for flying become few and far between and the end of summer approaches quickly. With the threat of the ship getting stuck in winter ice, priority cargo is assessed and quickly.
Imagine shifting one year's worth of food, medical supplies, maintenance, building and scientific equipment and of course 19 hardy expeditioners and all their luggage (a year's worth of creature comforts!). All slung under a few small helicopters (the cargo, not the expeditioners!).
You get one shot at it in 12 months. Also, don't forget what goes to the station must come back, including last years rubbish- We mean everything!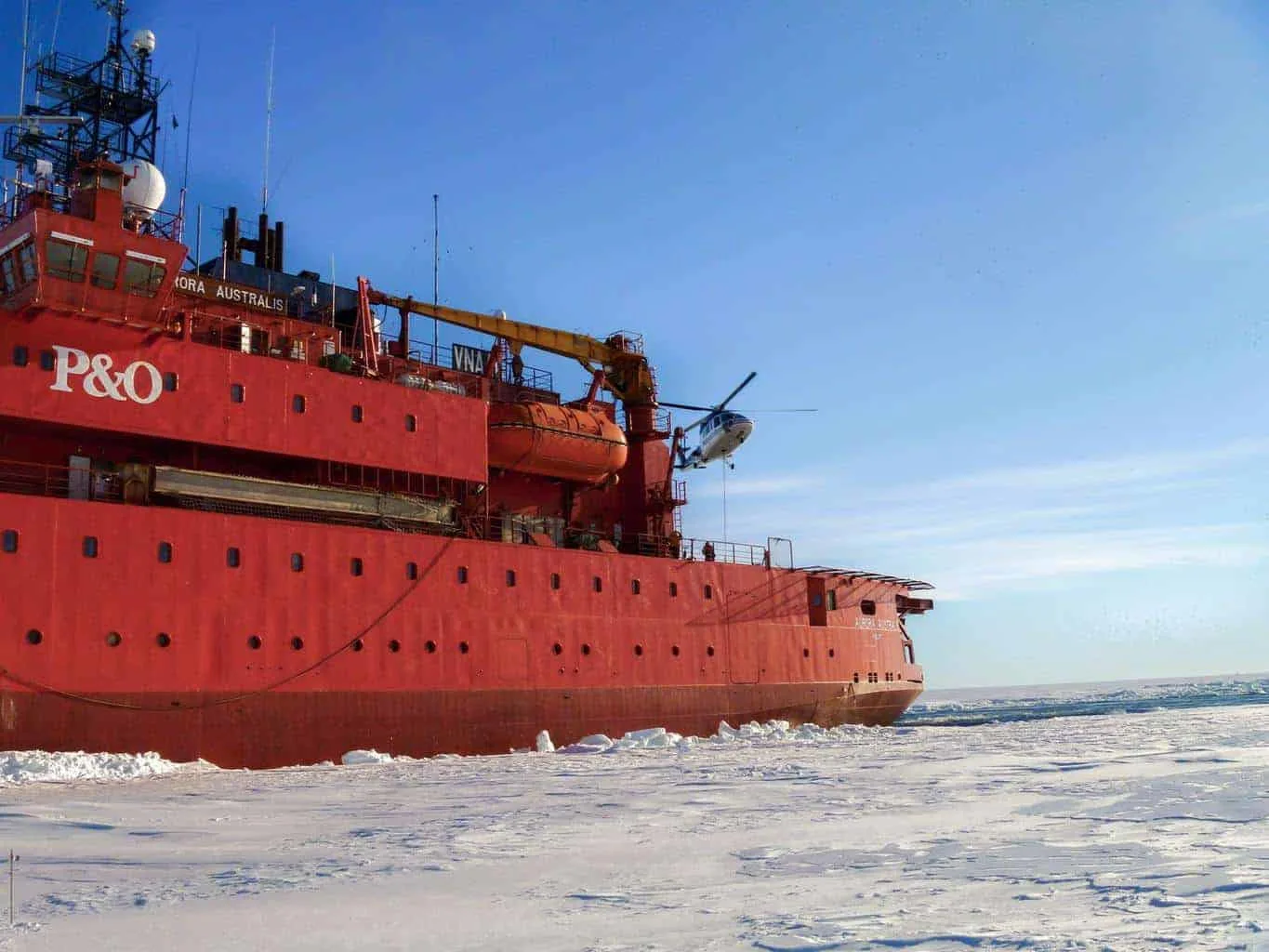 Accommodation in Antarctica
Finally, you made it, time to check in. Home at Mawson Station is made up of large centrally heated storm-proof buildings. Each one painted a bright cheery colour.
No, this is not for morale, or to break up the very few colours you will see for a year (we trust you like white). This is so you can identify the different buildings during blizzards.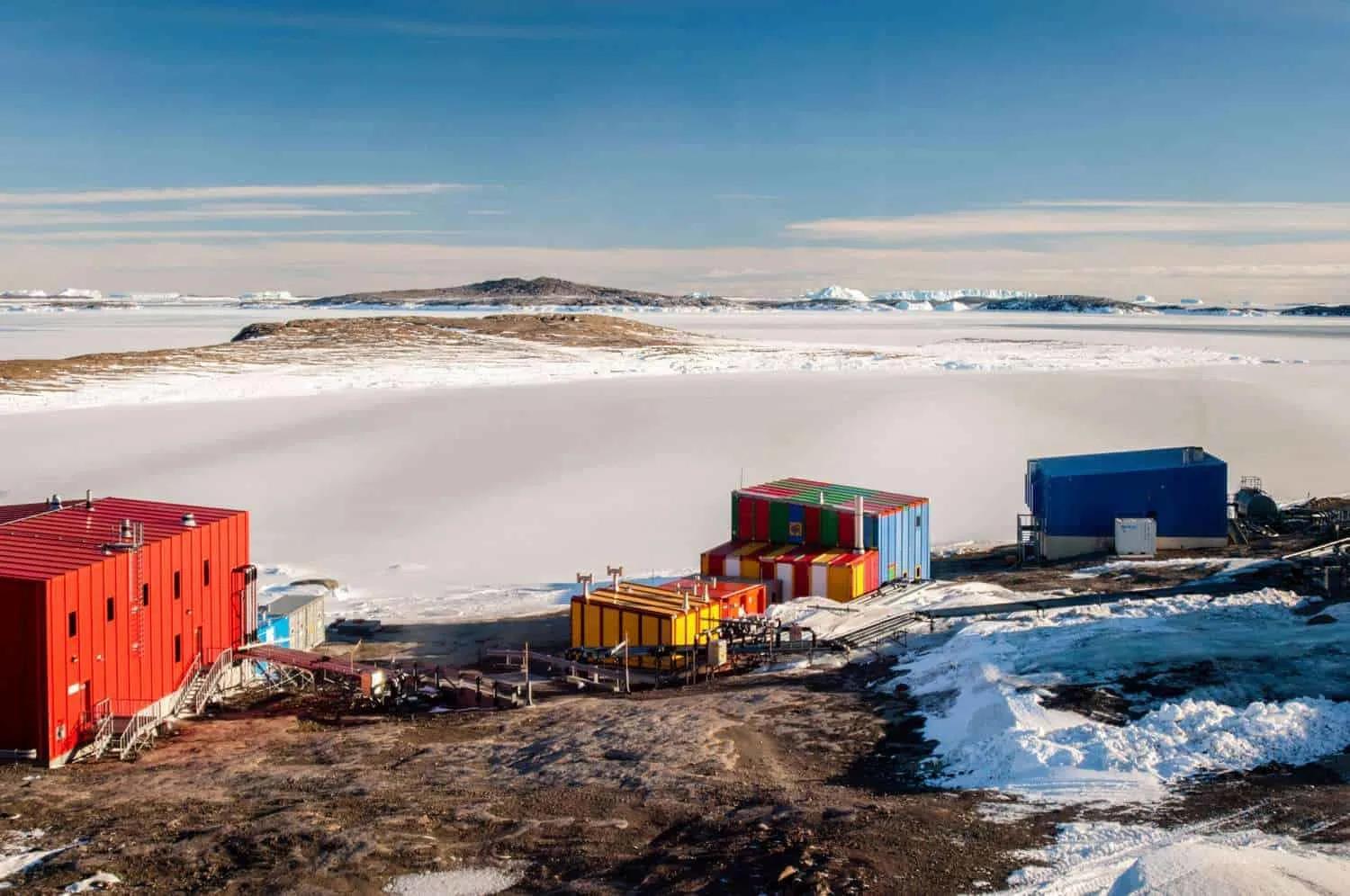 The Red Shed is the hub of the station. This is where you will find all of the living quarters, kitchen, dining, lounge, cinema, medical suite and most importantly the bar.
While the Red Shed boasts some pretty nice creature comforts, incredible views and a high occupancy rate, you will not find any reviews for this accommodation on Trip Advisor.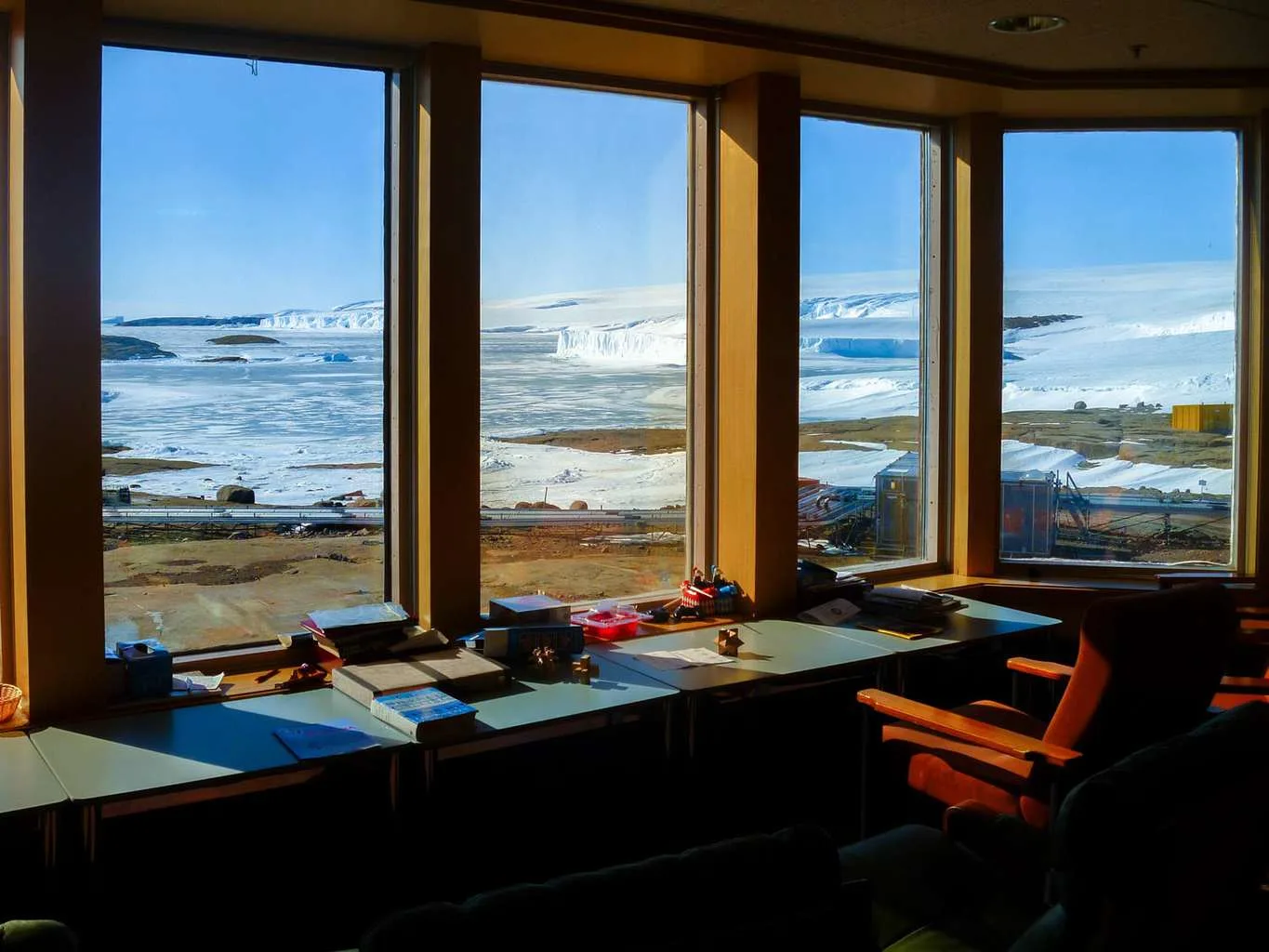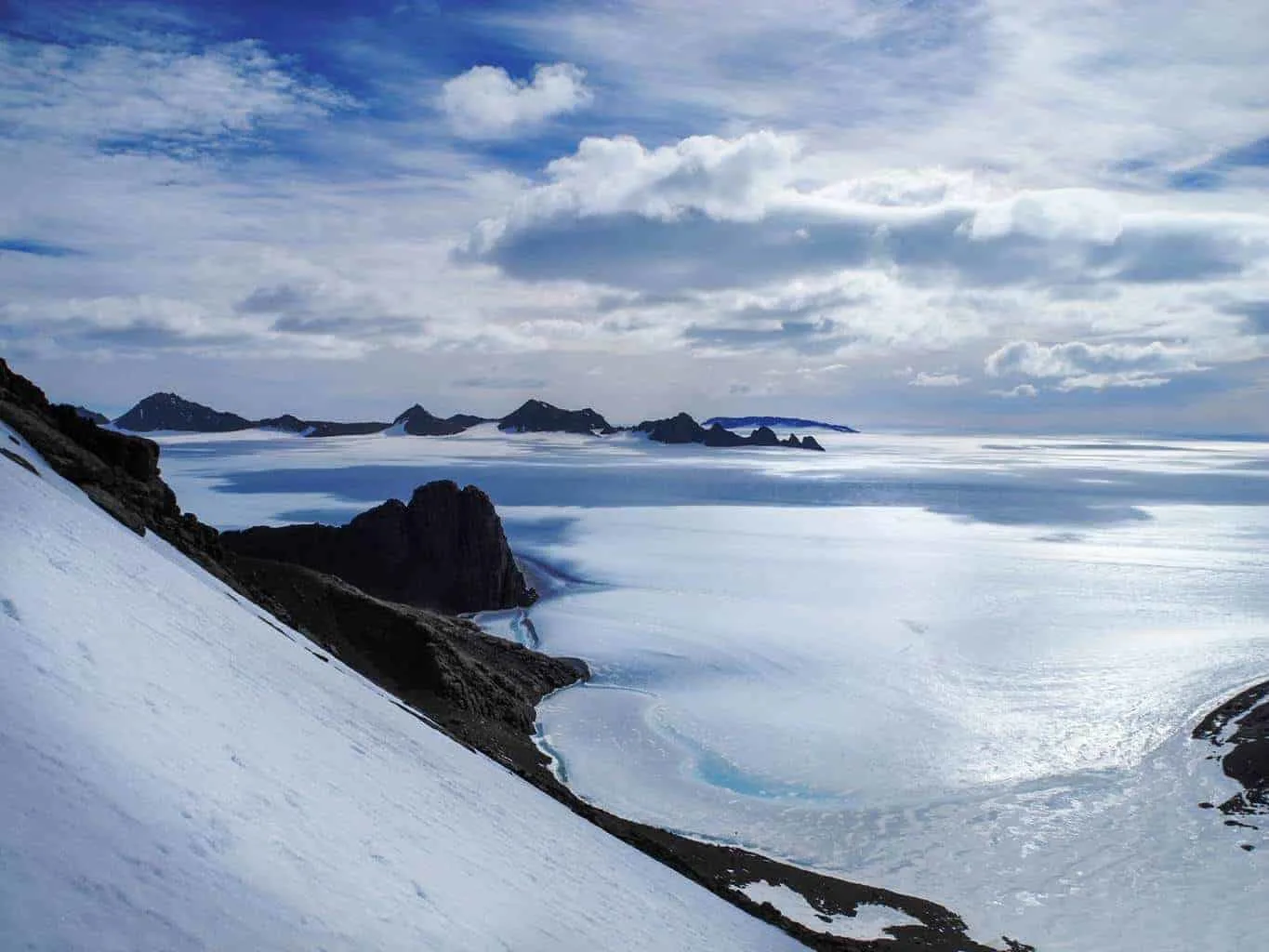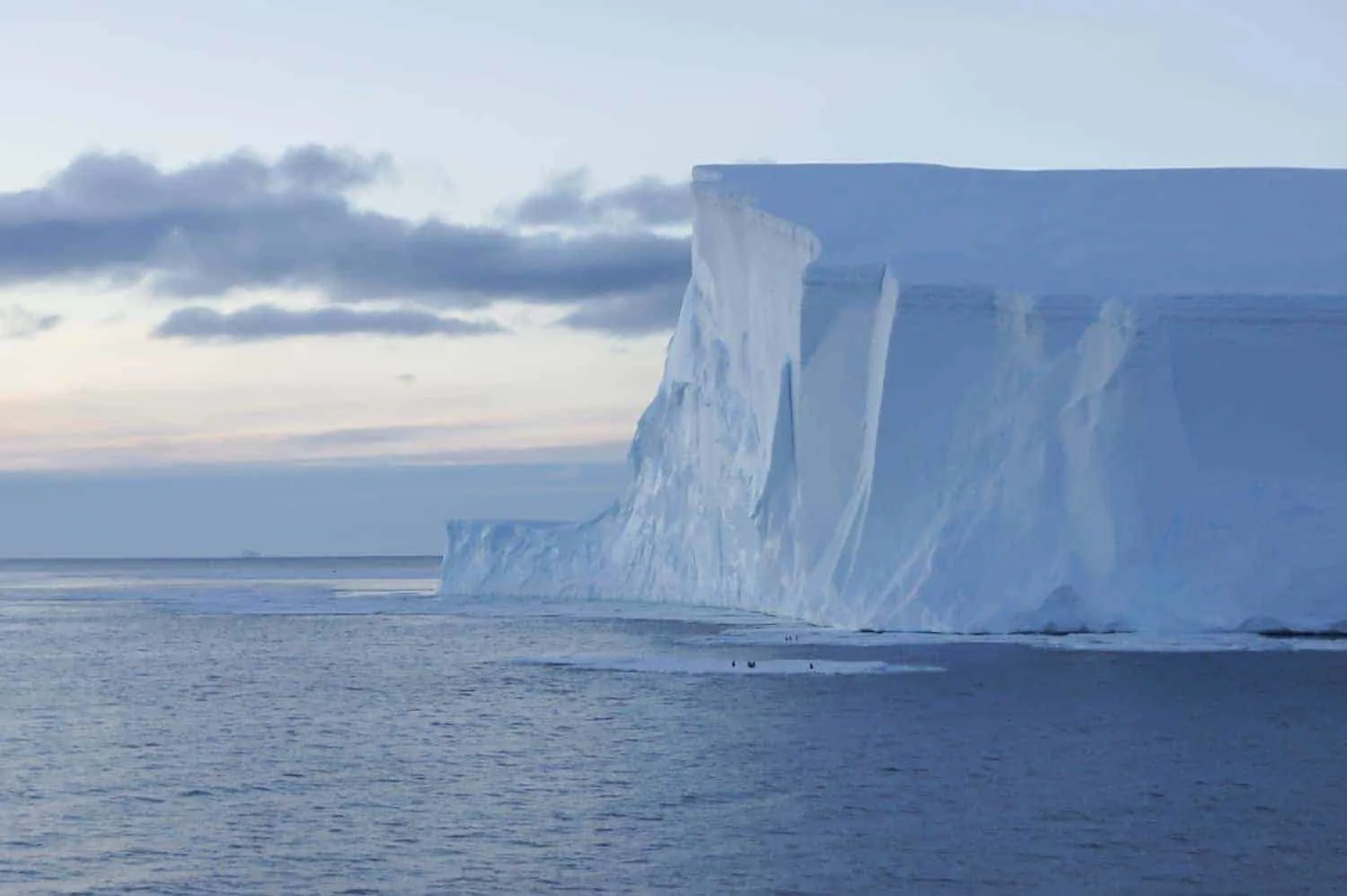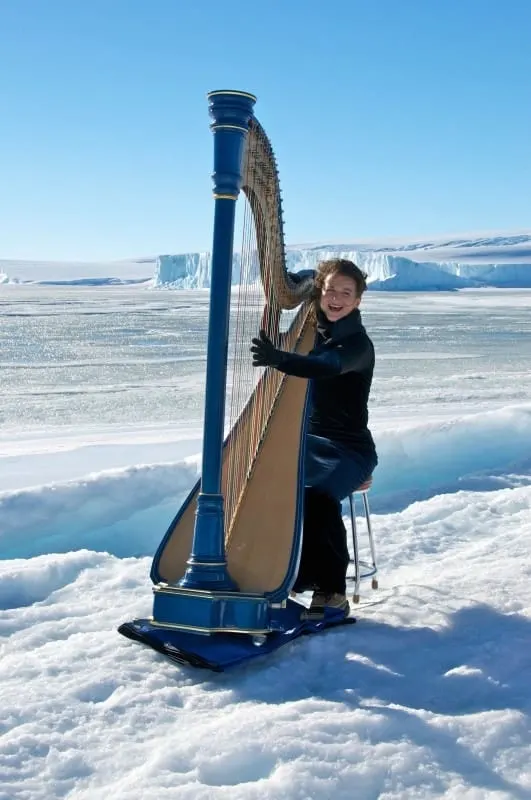 Summer Visitors to Antarctica
Although, over summer there will be some tourists, of sorts. Mostly scientists down to count penguins, musicians like Alice who came to play her harp on the ice (yes she did bring her ball gown & full-size harp) and a few extra workers to help with the summer projects.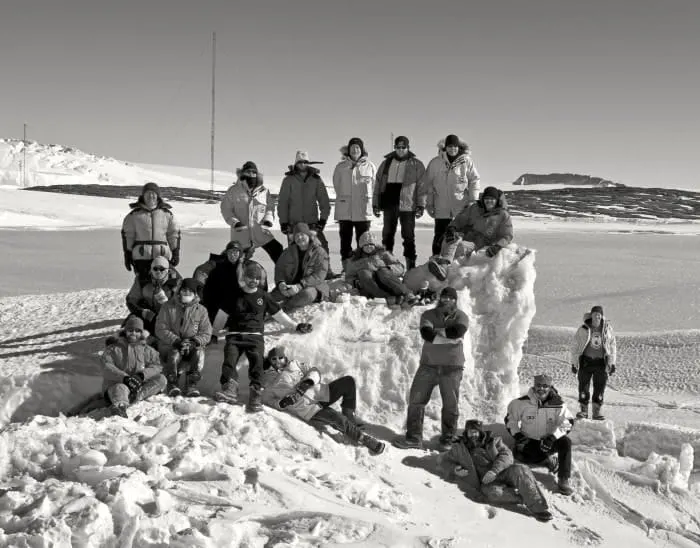 Winter in Antarctica
For the rest of the year, you will find the same 19 guests. We, however, had one unusual exception, three Korean documentary filmmakers filming the life cycle of the emperor penguin.
Filming penguins in their actual habitat on the sea ice under the shade of icebergs, 50 kilometres from the station and 5 kilometres offshore is no easy task.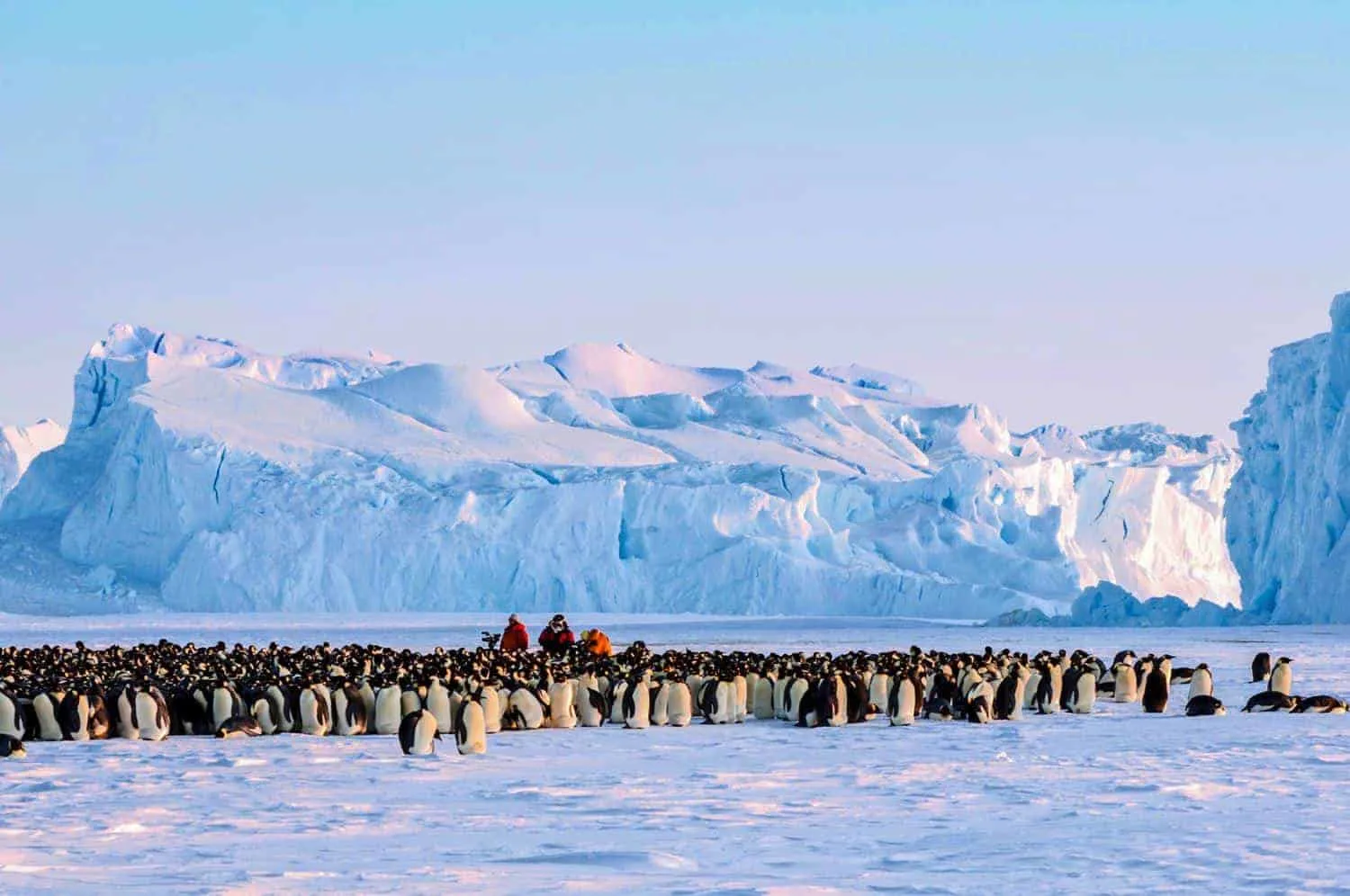 Monitoring The Emperor Penguins
1. Wait for the sea ice to form and be safe enough to traverse. The sea ice must be at least a metre thick before you could consider driving on it.
2. Work out how you are going to get there.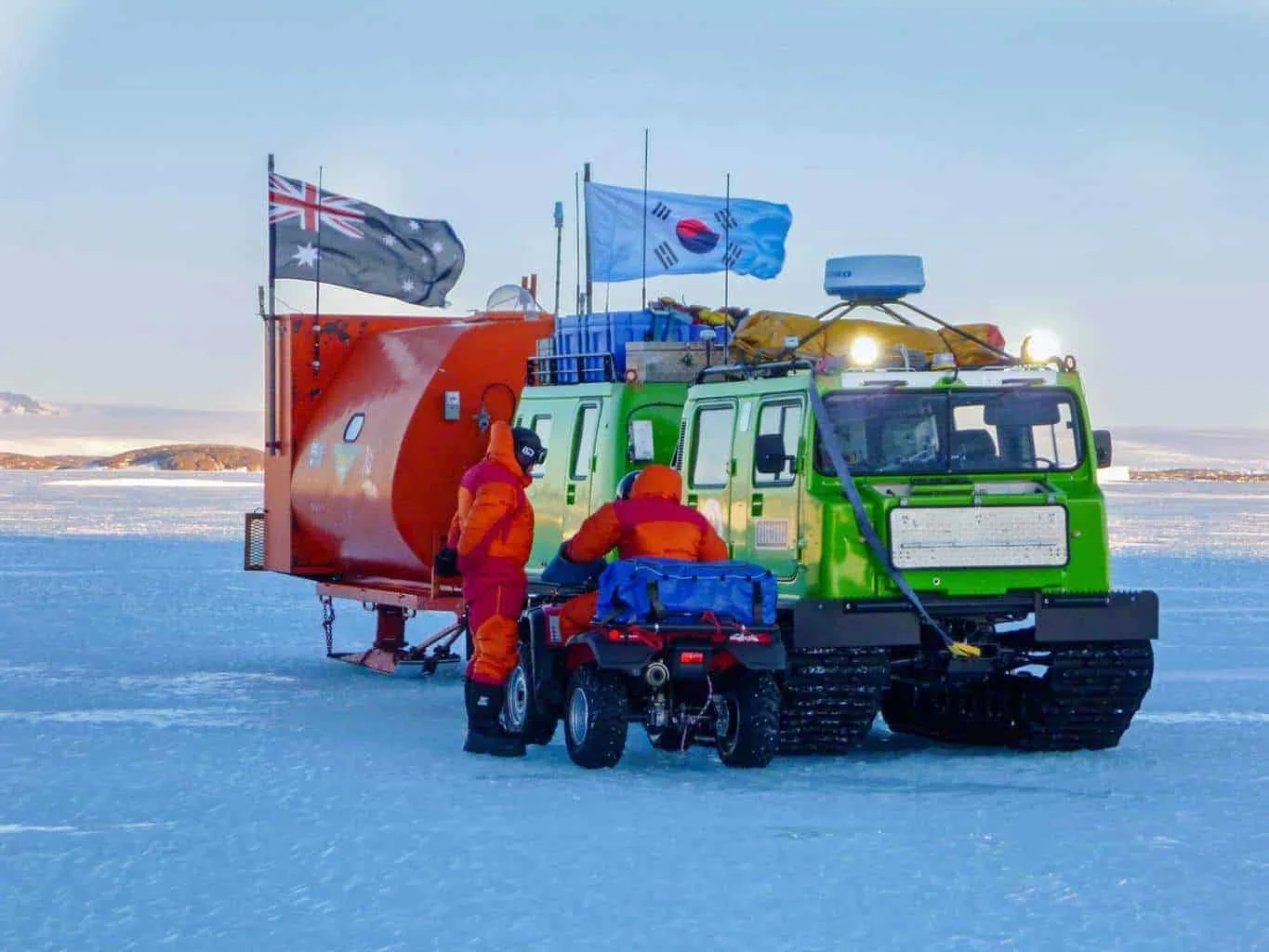 Transport in Antarctica
For the type of sightseeing you are going to do in Antarctica you are going to want some sturdy vehicles.
Let's look at the options:
Hagglunds
large, rubber tracked vehicles. These noisy machines lumber along at about 10km/hr and are extremely uncomfortable. If you do however suddenly plunge through the sea ice into the ocean, they float. Thankfully this feature comes as standard.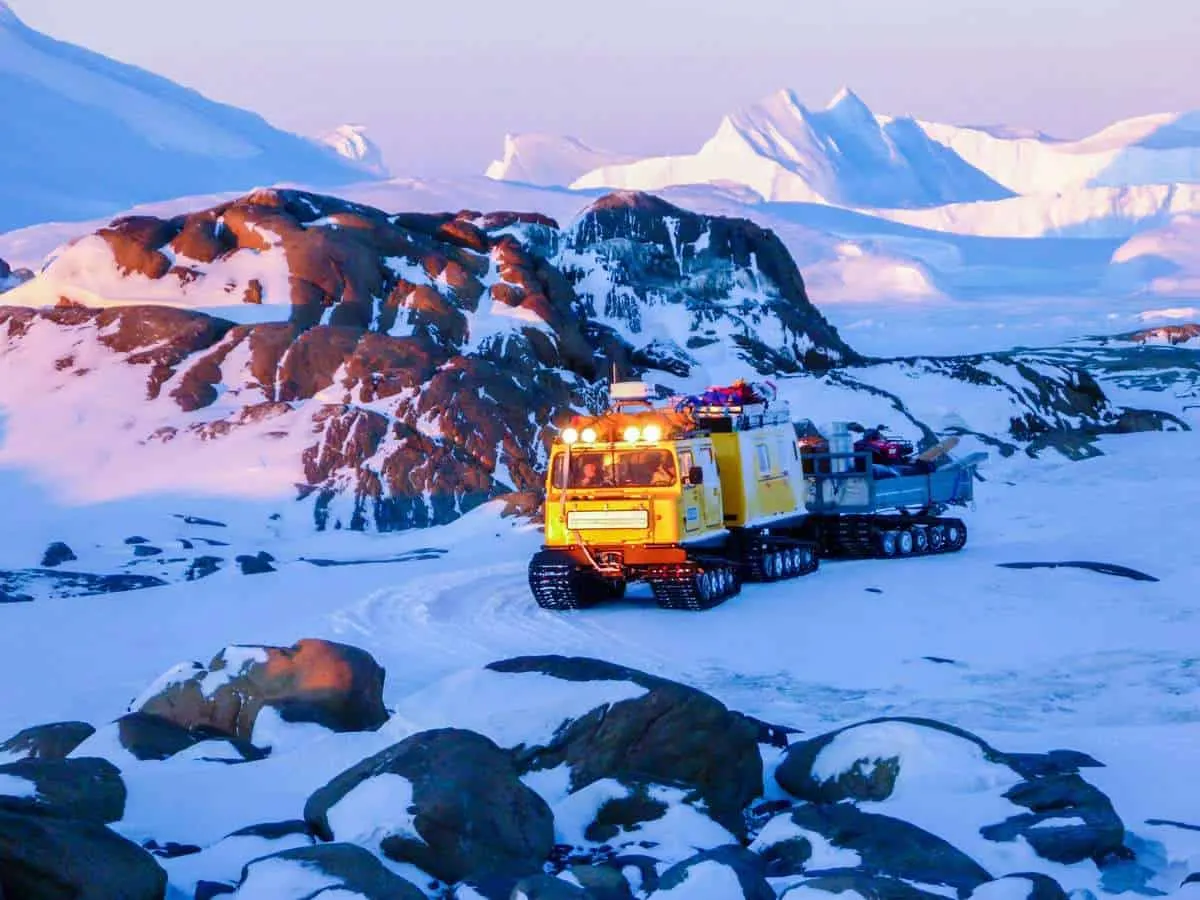 Quad Bikes
This mode of transport comes with heated everything, (also as standard) and studs in the tyres to grip the sea ice. Frostbite is an optional extra but almost guaranteed if you don't dress for the occasion.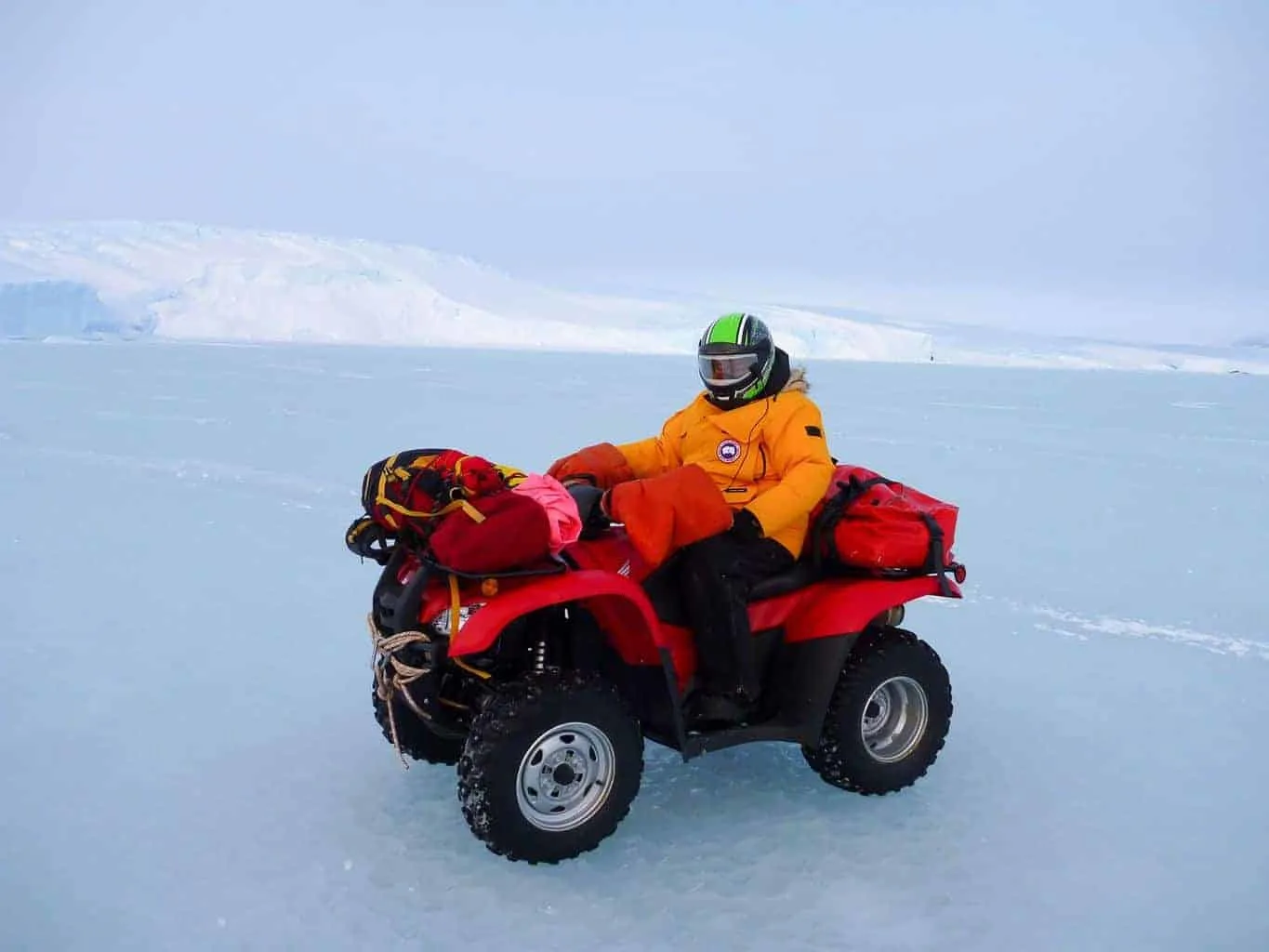 Antarctic Adventure and Danger
We know this is starting to sound exactly like the adventure trip you were looking for. However, zipping around on the sea ice in the dark, in a blizzard, dodging icebergs and hoping you don't suddenly fall into a tide crack can at times be more than a little scary.
As with everything you do on or off station, it is serious business. Remember, the ship is not due until next year, you are on our own.
What may be a minor incident on a normal trip can quickly become a tragedy in Antarctica. It is a dangerous place and must be treated as such all the time.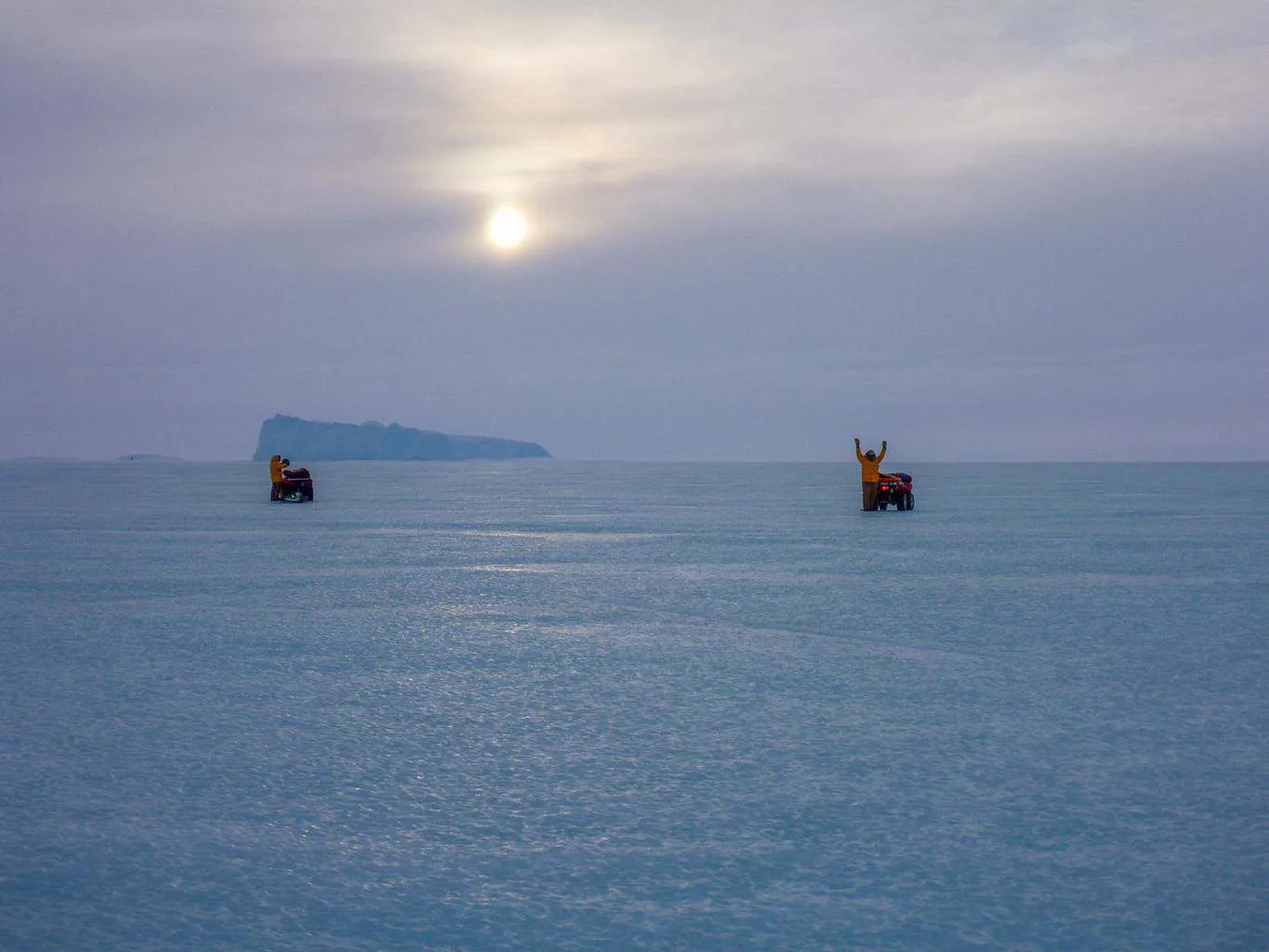 Check Out The Night Life – Antarctic Winter
Don't rush this one, it will be dark for a while. Darkness comes rapidly at the beginning of an Antarctic winter and then it stays, and it stays and feels like it just won't go away!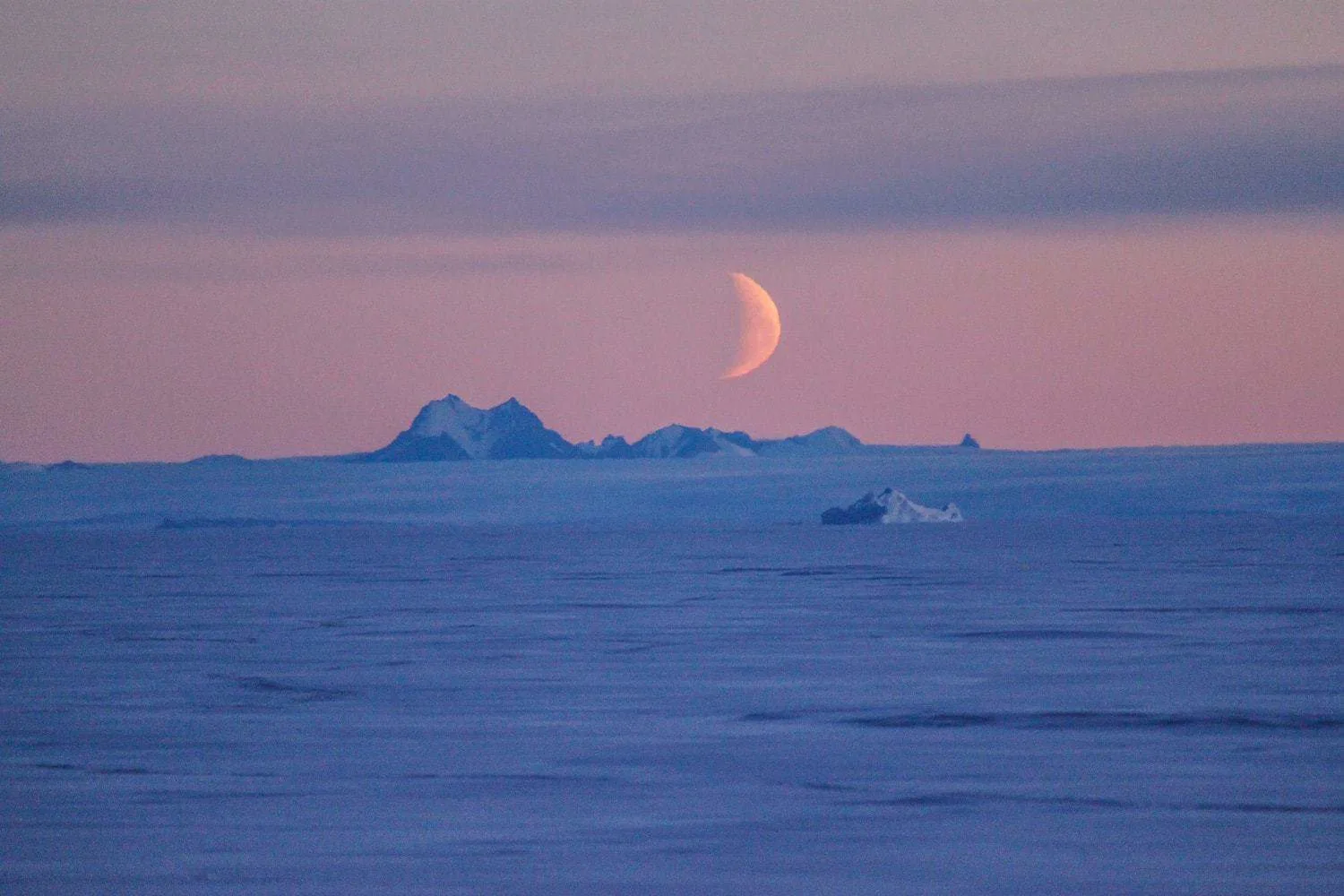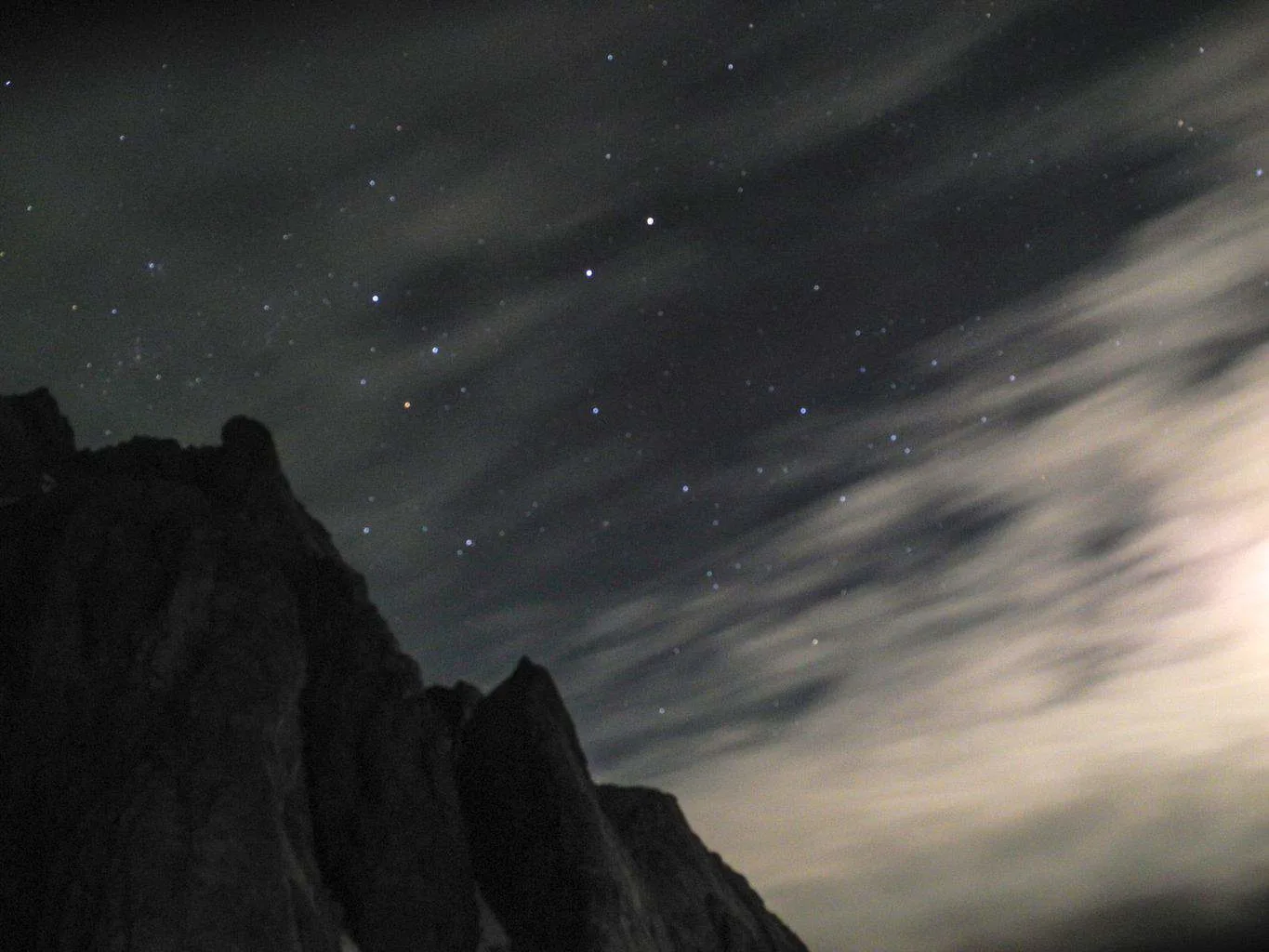 It's not all doom and gloom though, while the days are spent stumbling around in constant twilight, the dark nights are broken up with stunning auroras.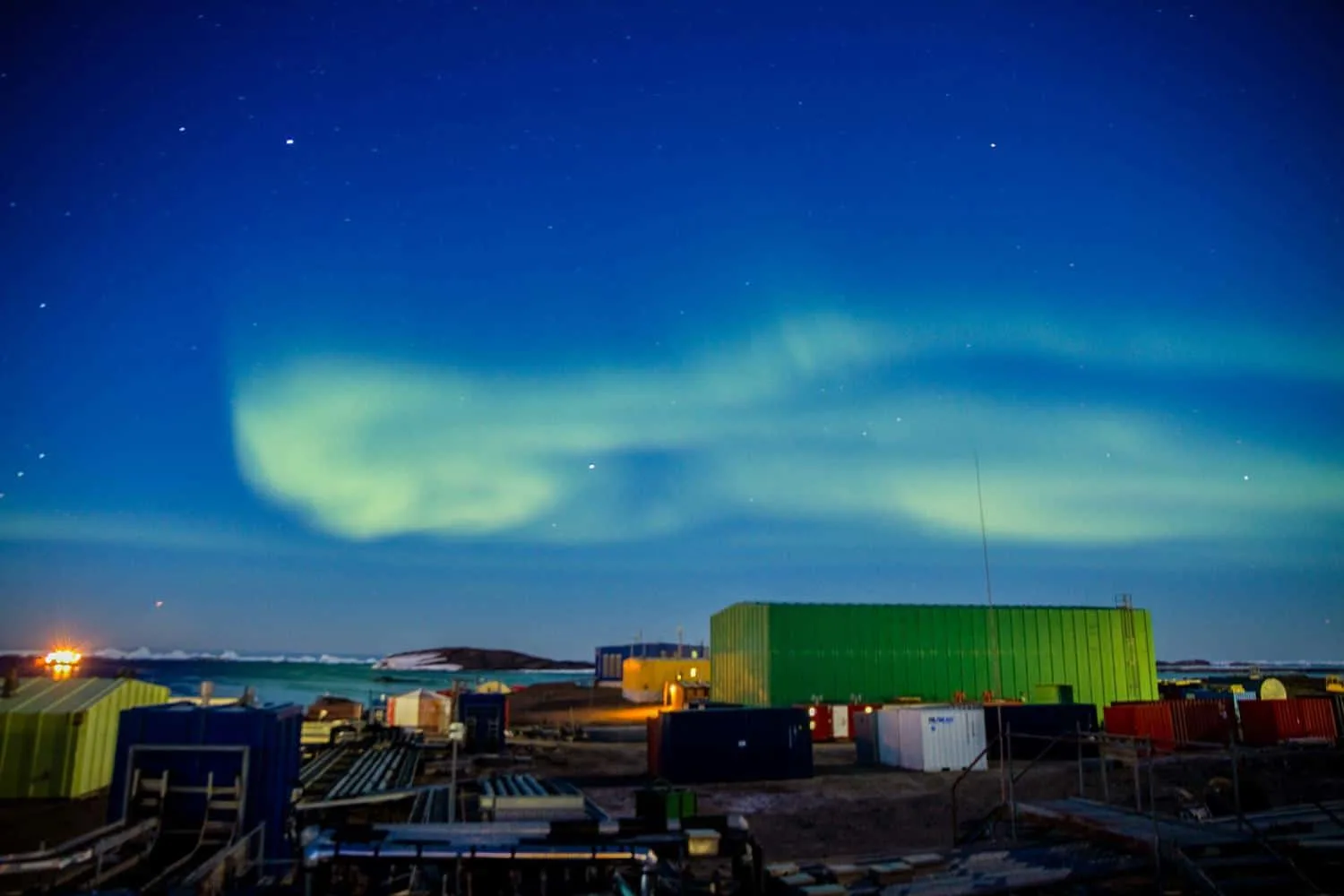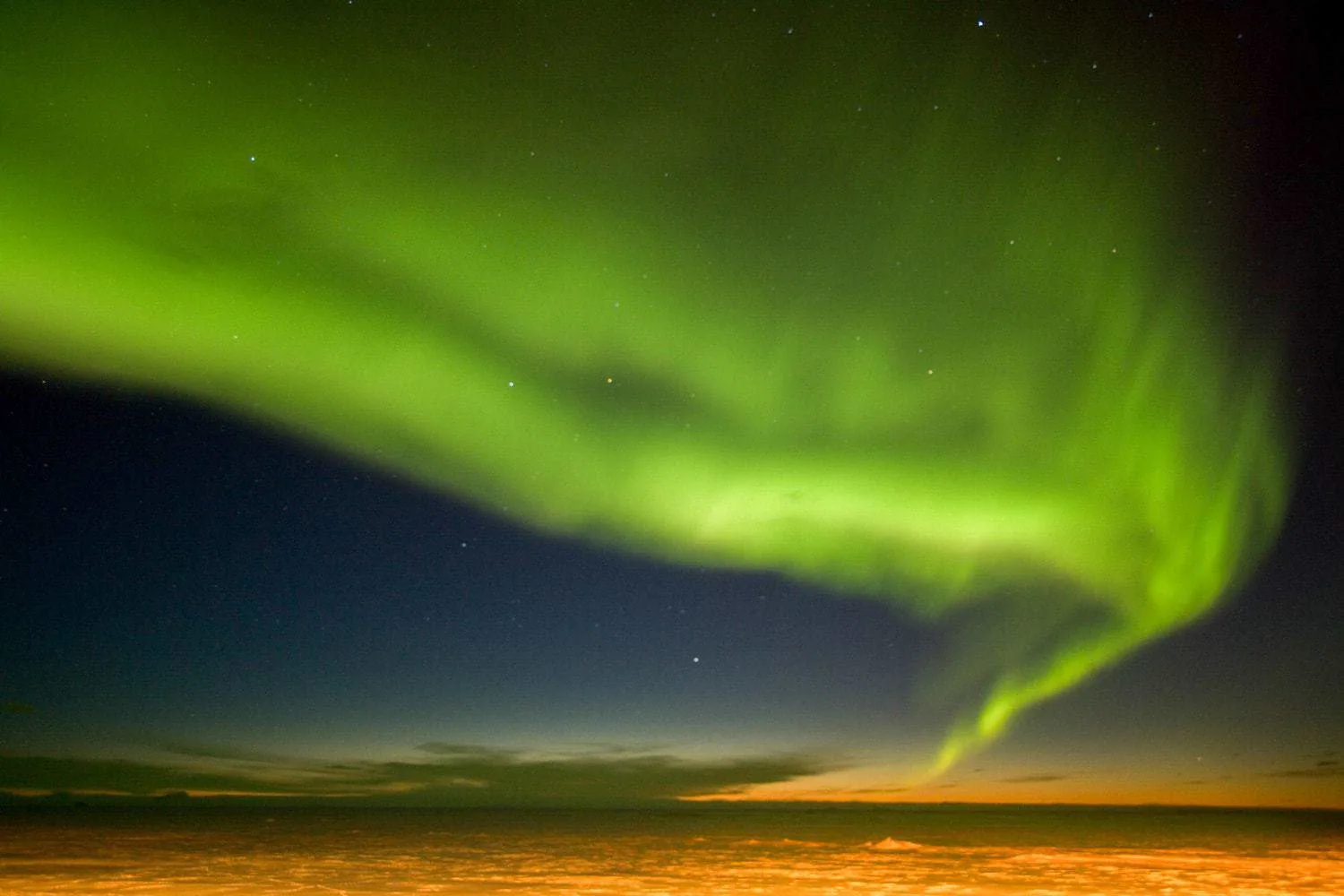 Living Through the Antarctic Winter
An Antarctic winter is no holiday destination. Braving the elements is only for the foolhardy, those with cabin fever, or in our case those with work to do (see foolhardy & cabin fever).
Blizzards are the norm with up to 200km/hr winds, driving snow and an ambient temperature of minus 20°C most days. Add additional wind chill factor, this no longer classifies as cold, it becomes burn!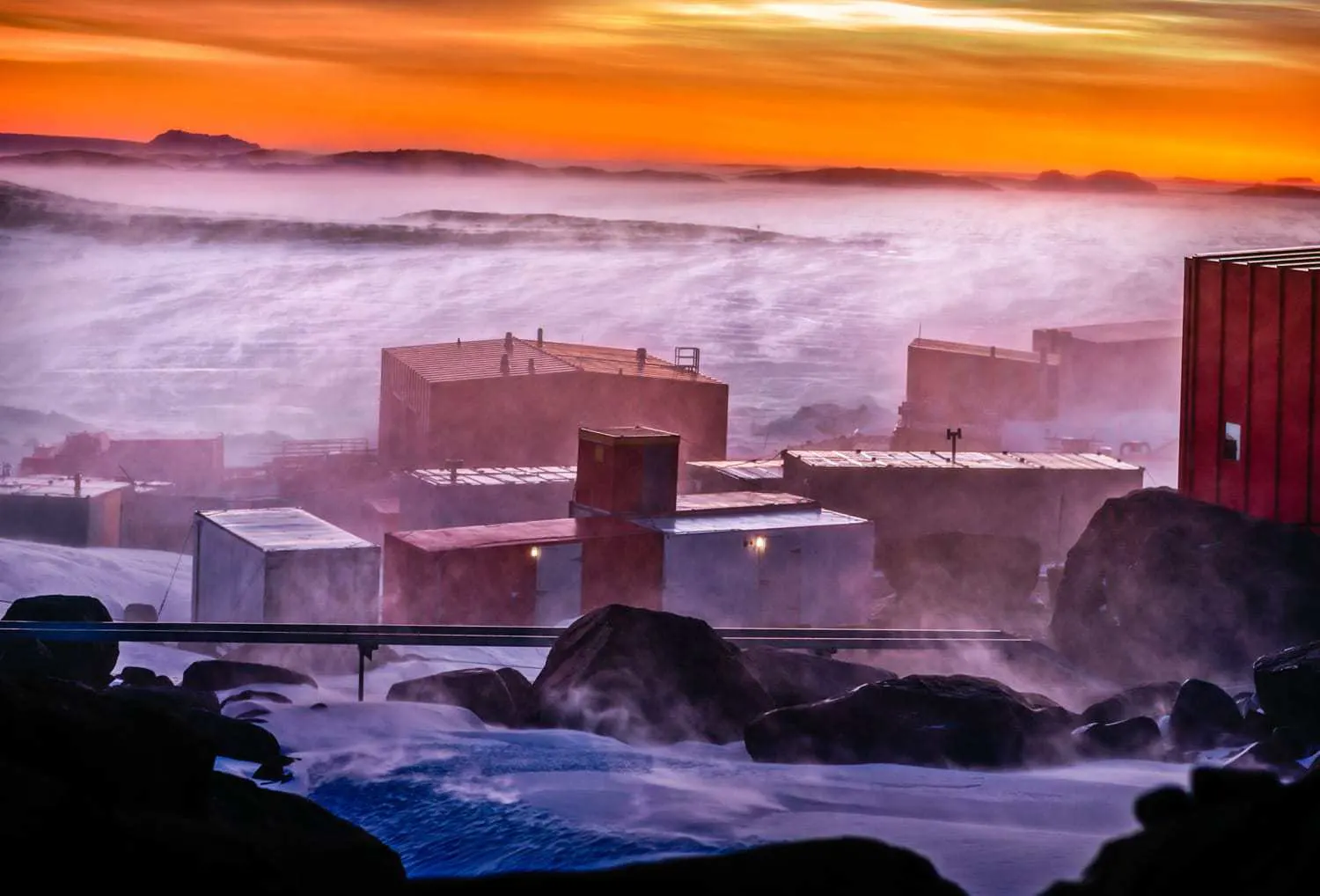 Antarctic Wildlife
On the bright side, life goes on. The emperor penguins gather to huddle around their egg. Yes, one egg per male.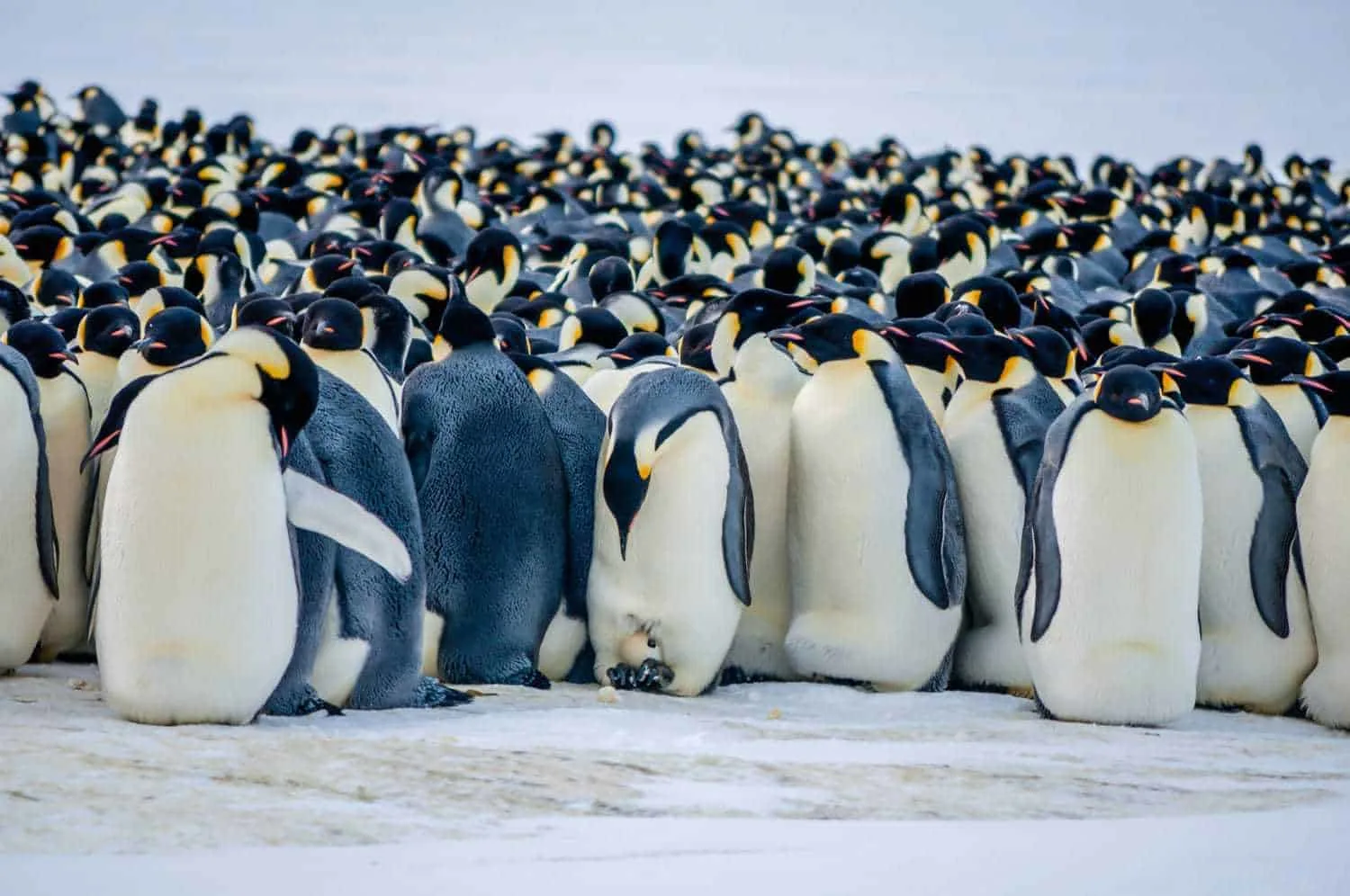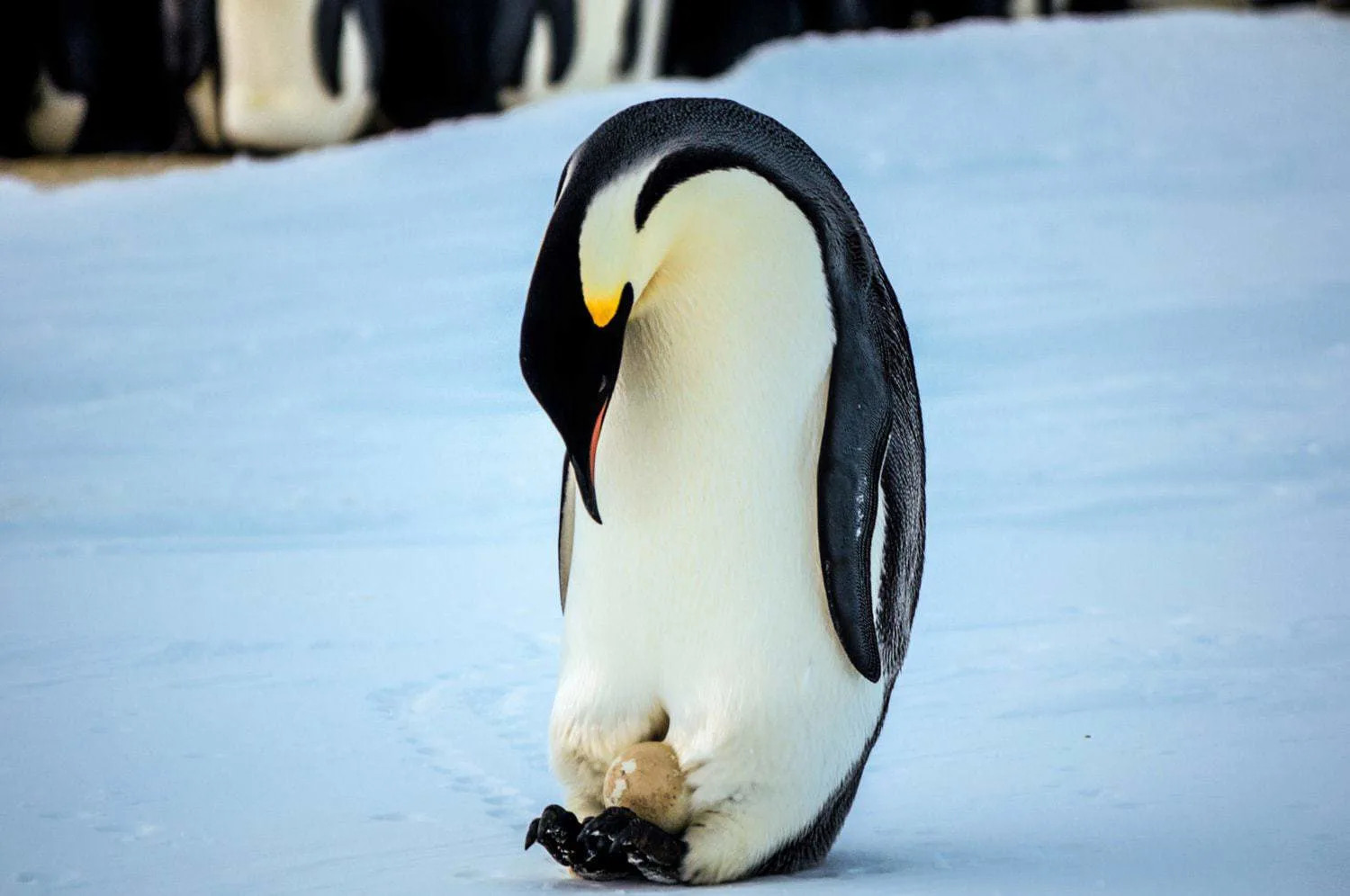 And the occasional seal pops its head up through the tide cracks out on the sea ice.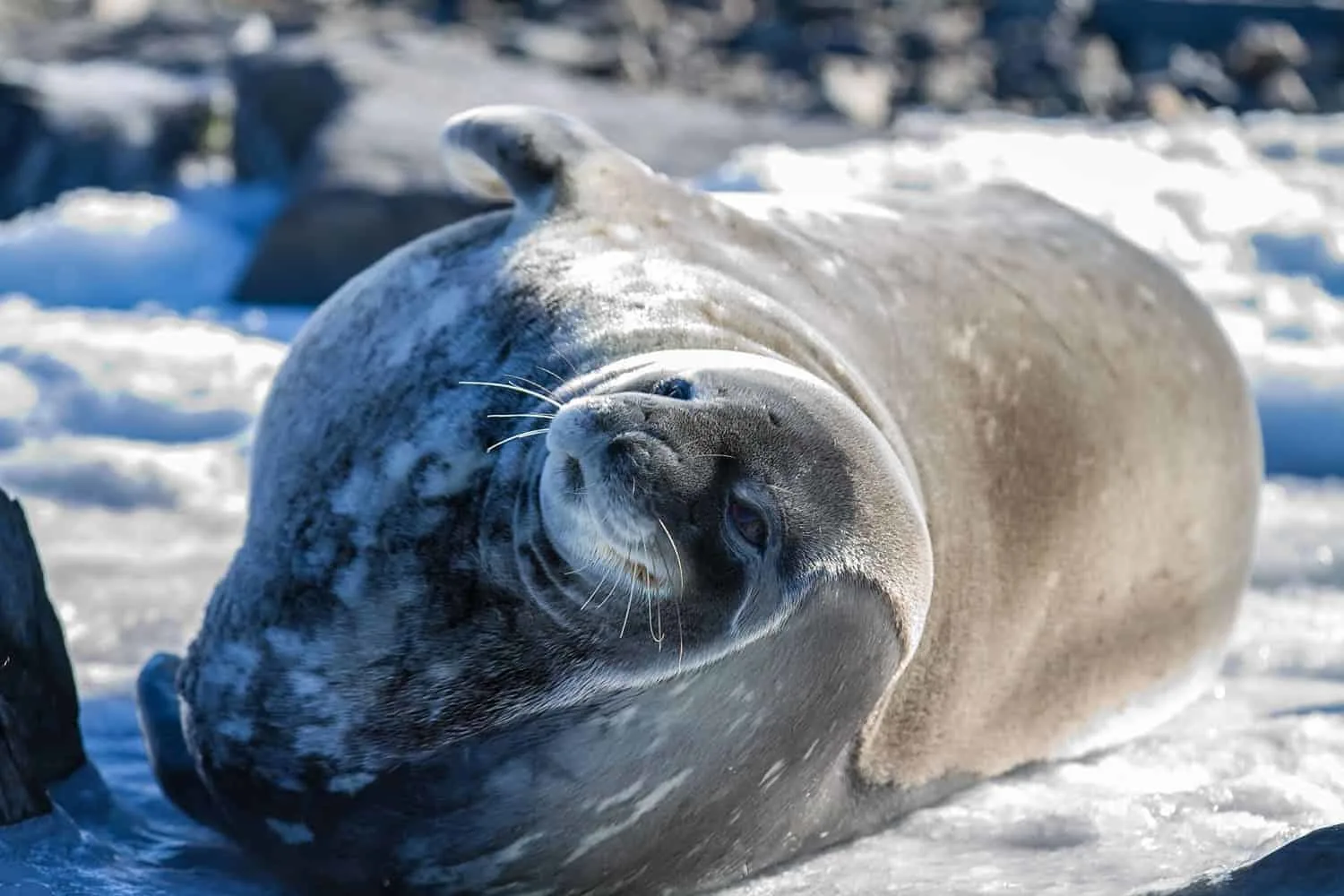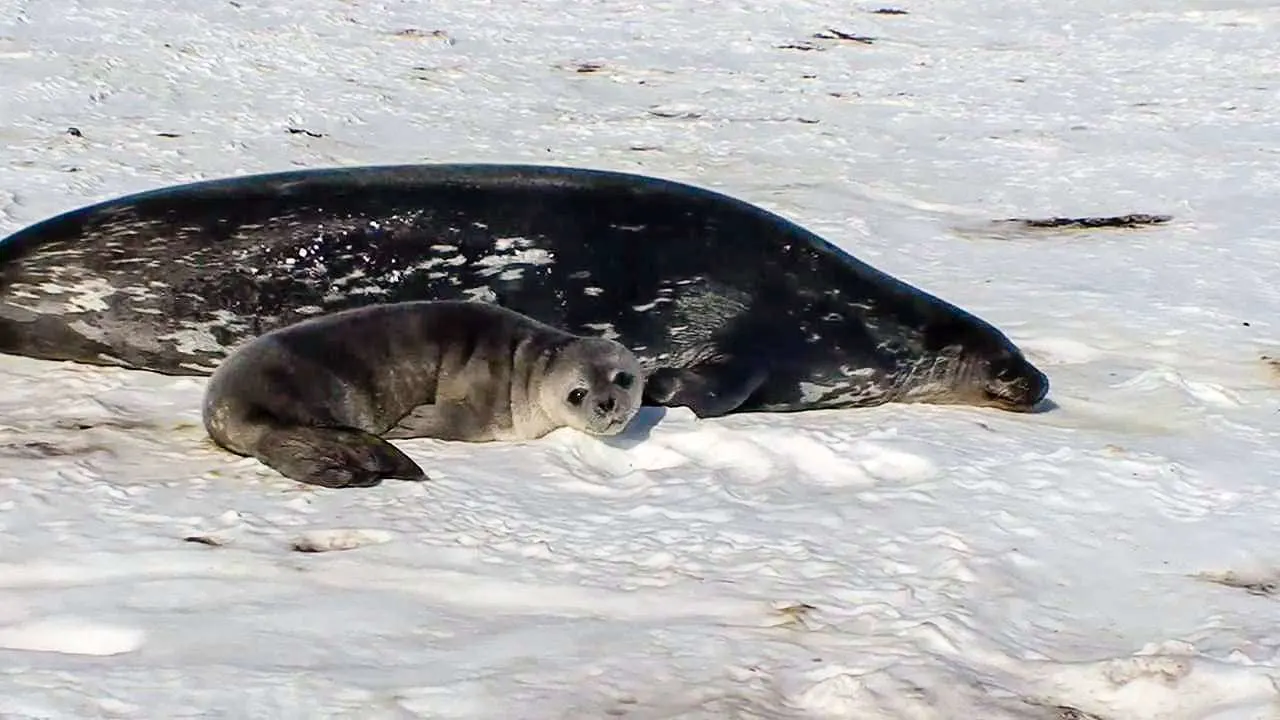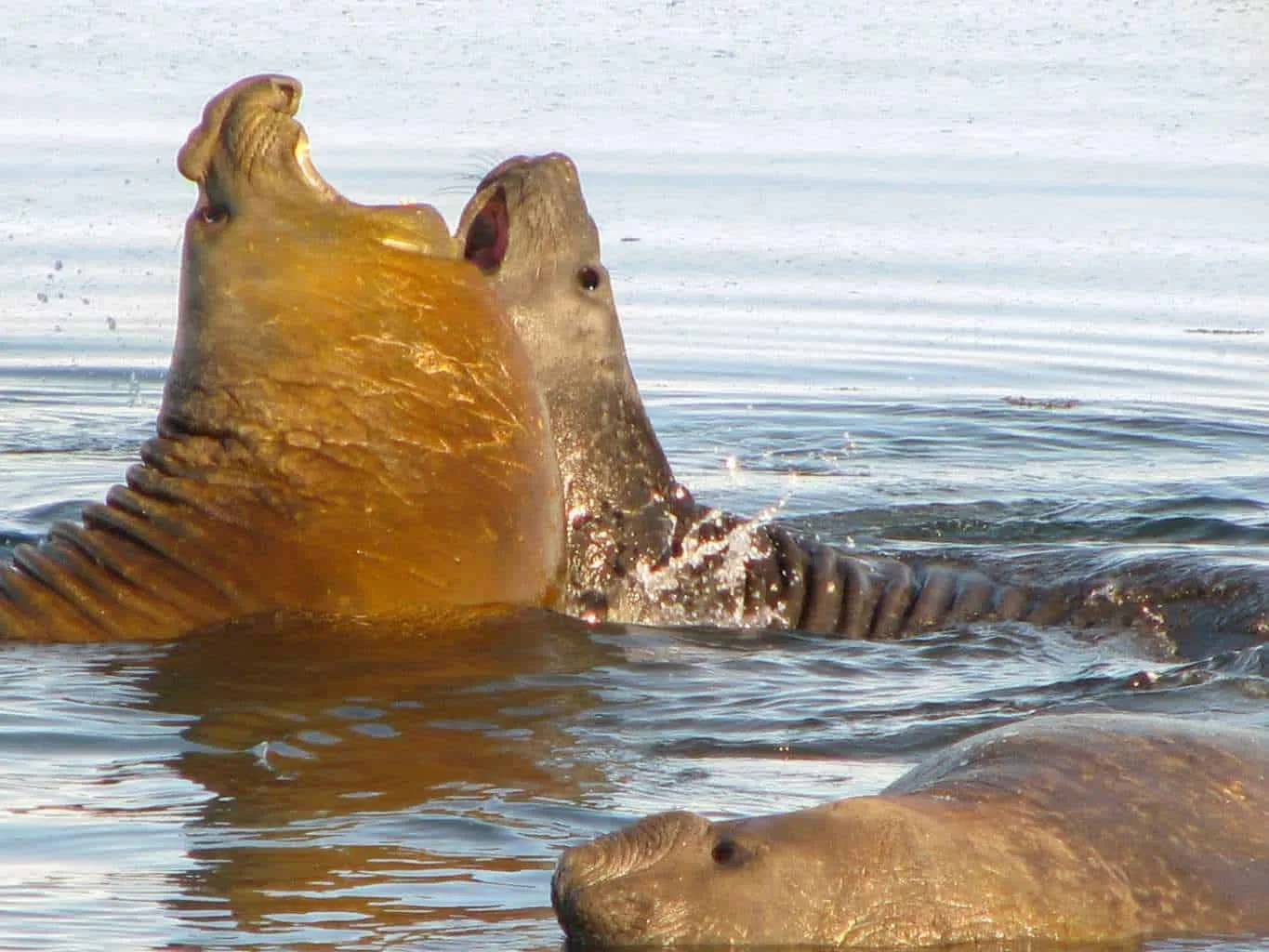 Mid-Winter Swim – Antarctic Tradition
Of course, no winter is complete without a swim. With the help of some chainsaws and excavation equipment – Voila! backyard swimming pool. Water temperature, a balmy minus 2 °C.
The mid-winter swim is an Antarctic expeditioners tradition as is the mid winter's dinner. A tradition dating back to the times when there was no high tech gear or heated living quarters, just some very tough expeditioners and their huskies.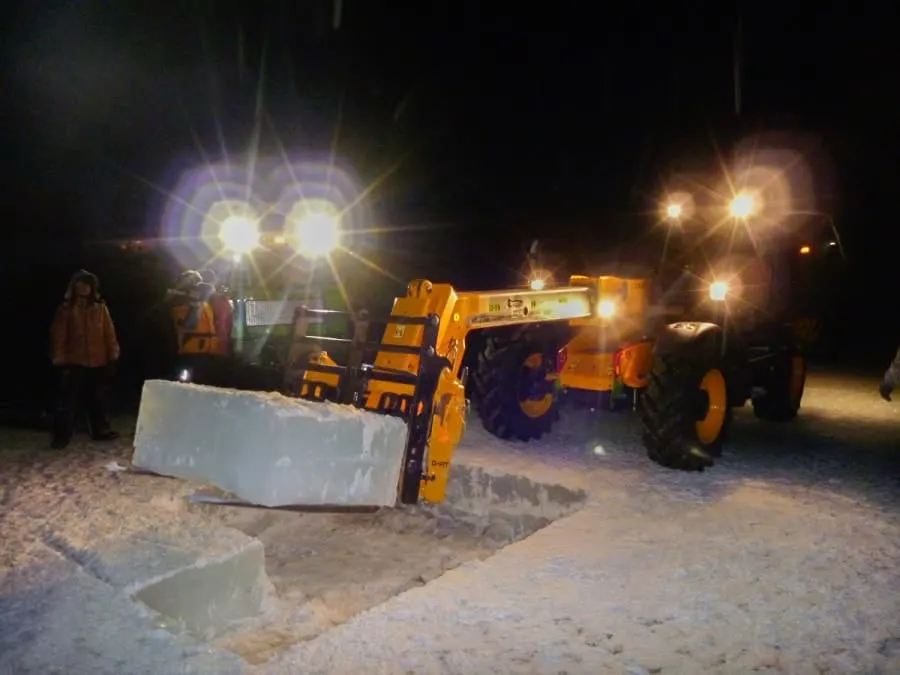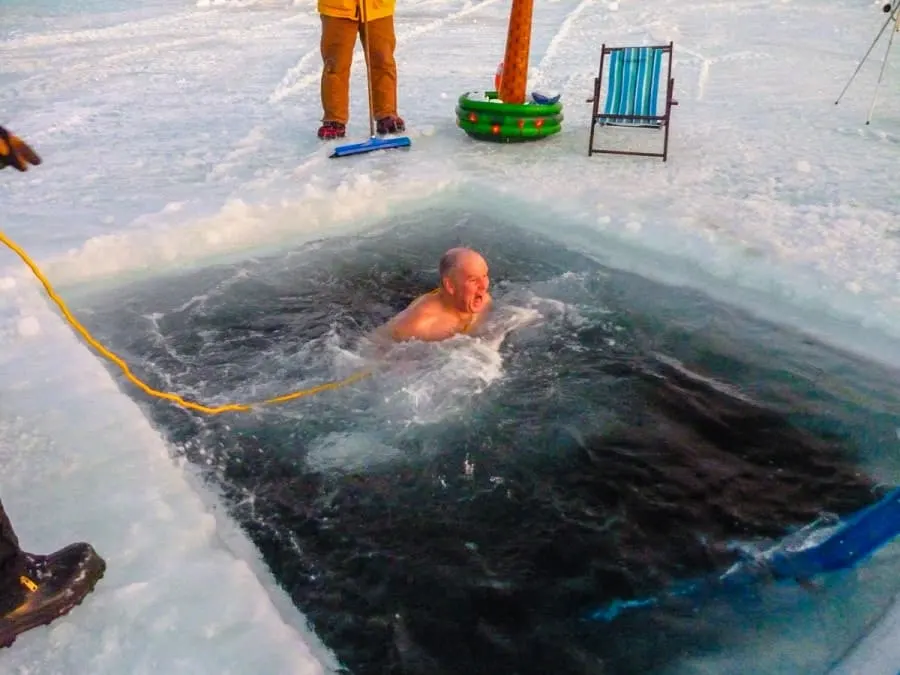 Then the penguin chicks start to arrive.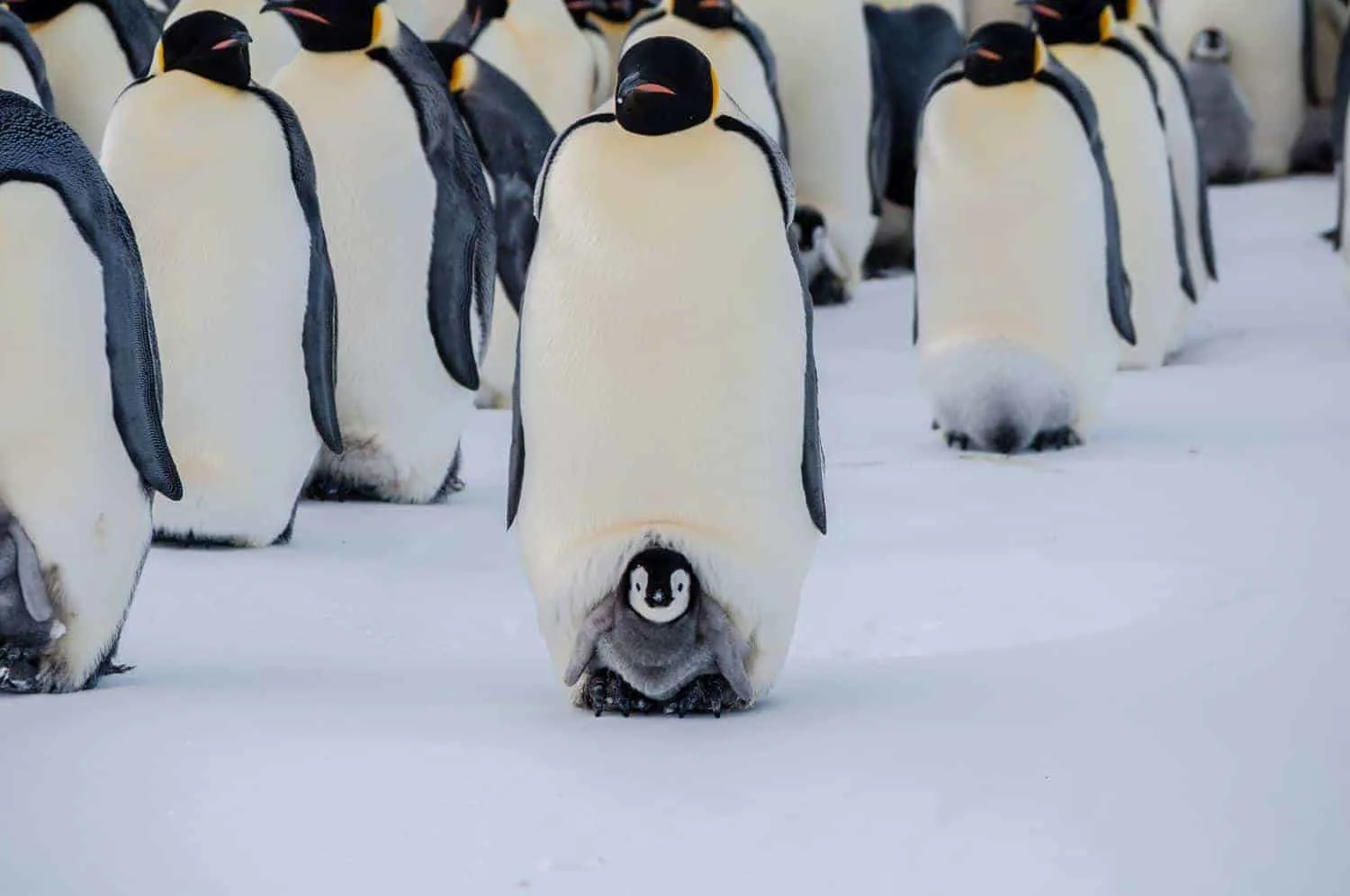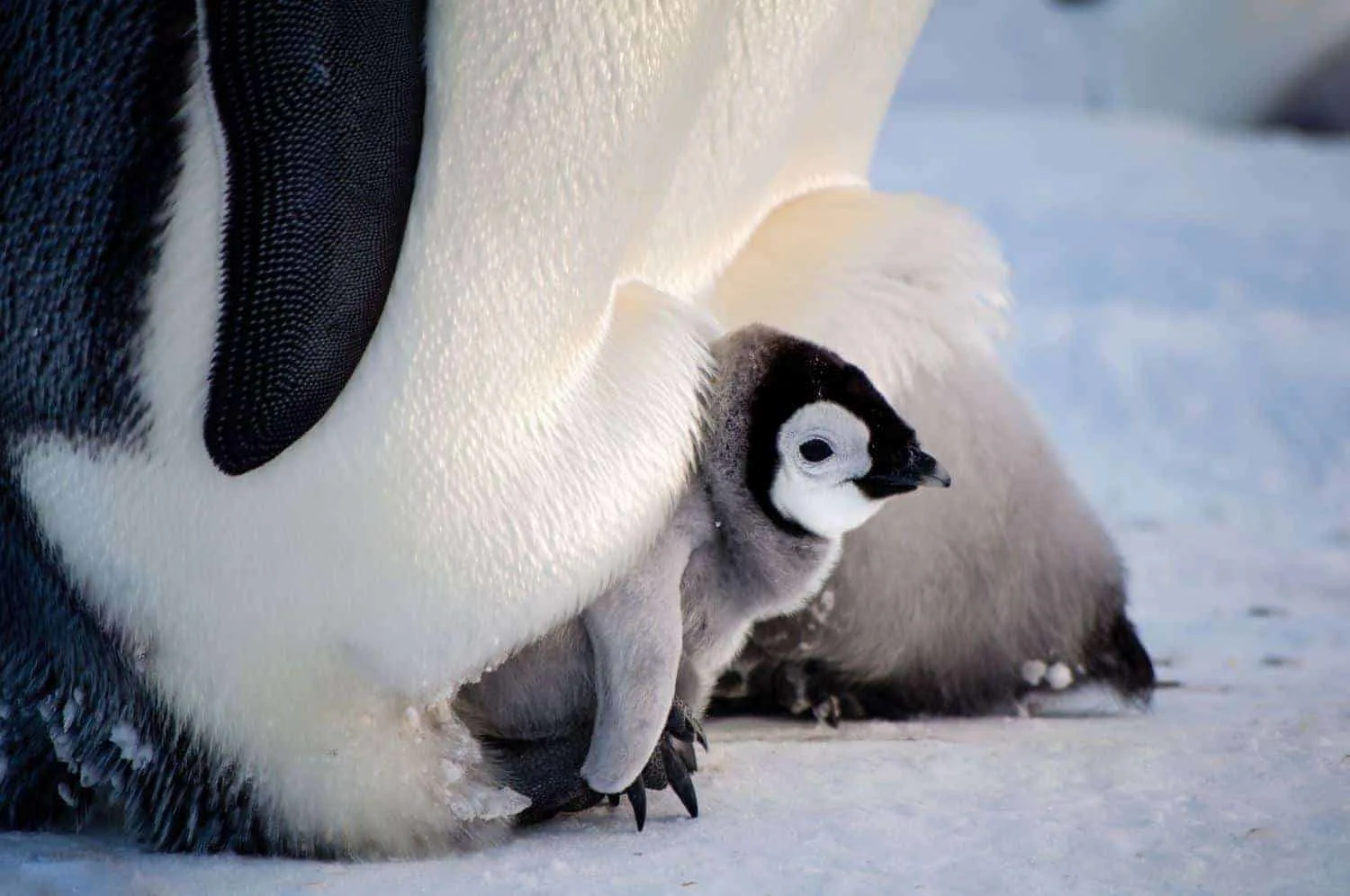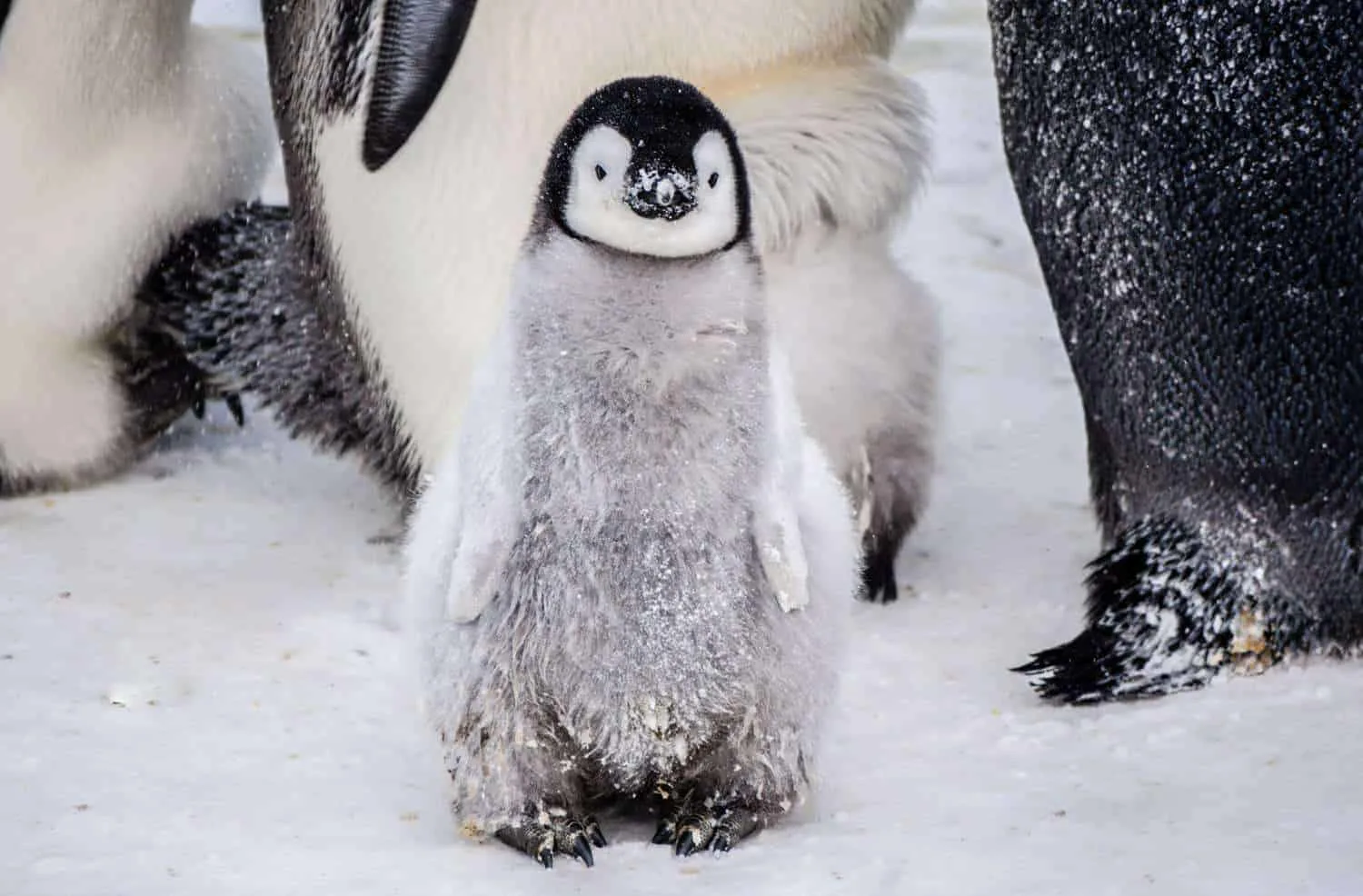 And eventually, the sun returns.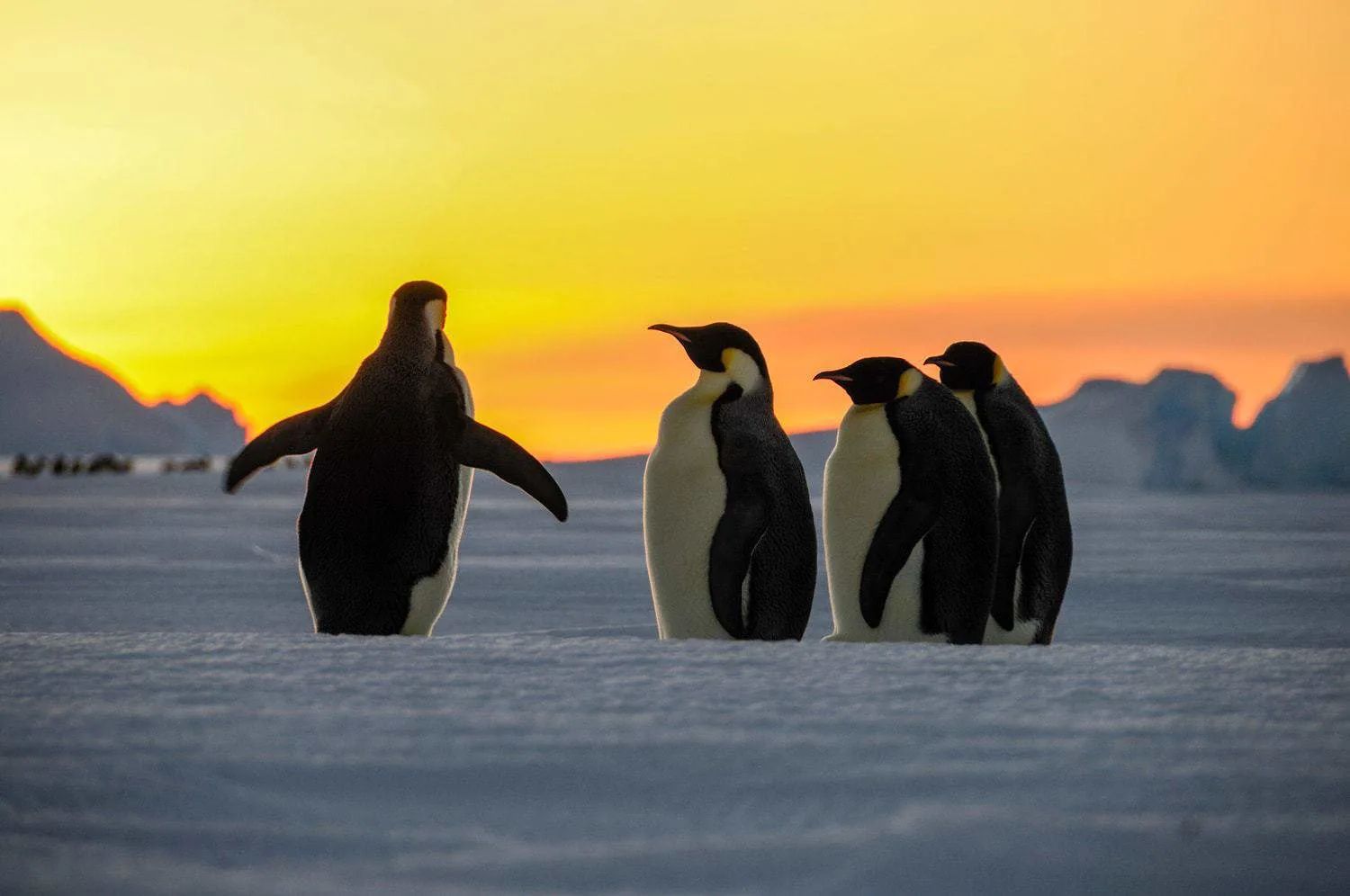 And so does the ship. And all over again, people, supplies and a new batch of enthusiasm for a year ahead on the ice will be delivered to the bottom of the earth.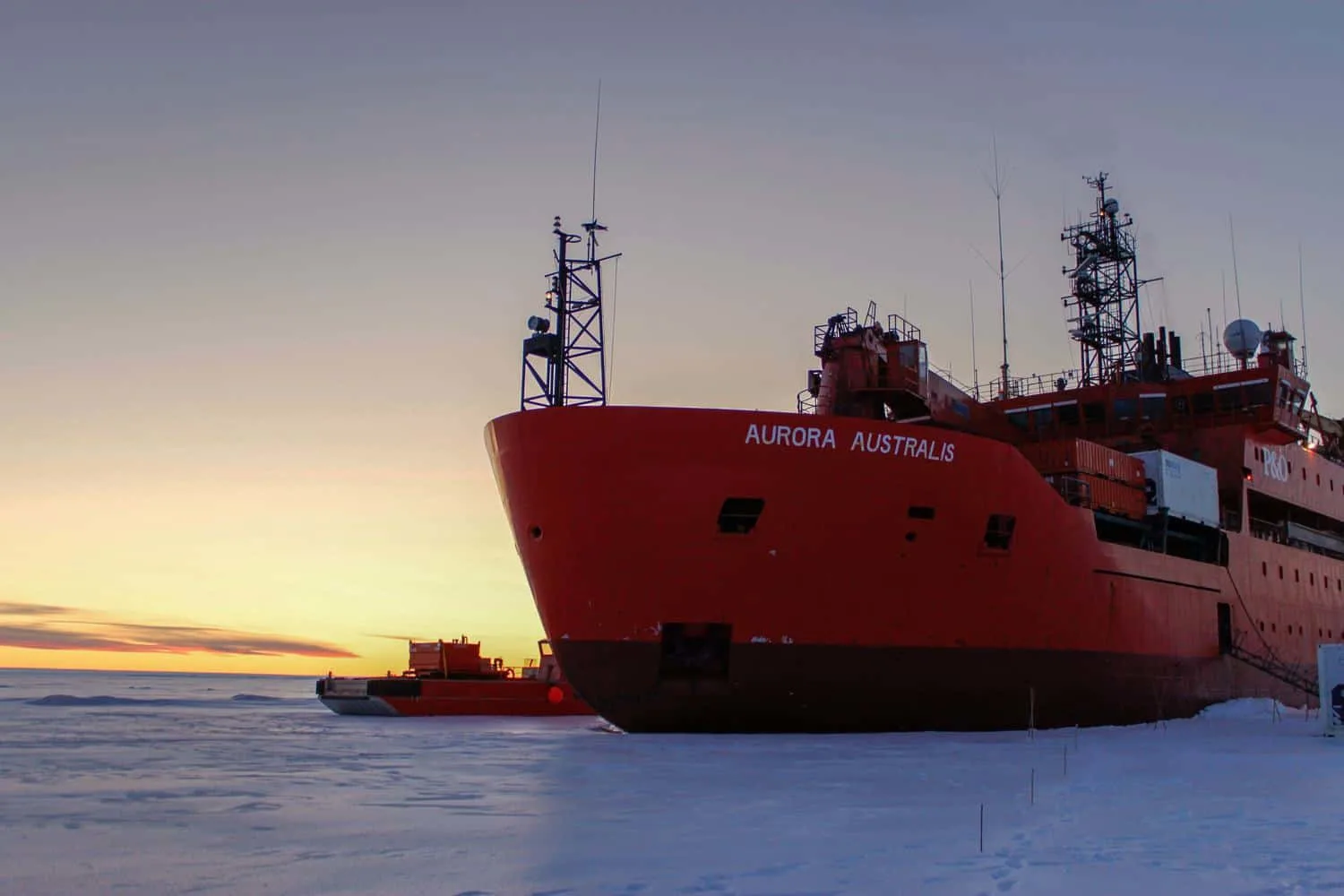 The Privilege of Living in Antarctica
Mawson was Marks home for 15 months. To winter in Antarctica is the ultimate travel experience, it is also a privilege. To see Antarctica from the sea, from the air and to walk on the ice is an experience not soon forgotten.
So with the increase in tourism opportunities available now, if you ever have an opportunity to go to Antarctica, grab it with both hands, because even if you only get a small glimpse, it will be an experience of a lifetime.