REVIEW Gallery Park Hotel & Spa.
The historic centre of Riga has the finest collection of art nouveau buildings in Europe earning it a UNESCO World Heritage listing.
One beautifully restored 19th century historic building forms part of this collection. Now home to the only hotel in Riga nominated as a 5 Star Superior Luxury Boutique Hotel, Gallery Park Hotel & Spa has been awarded The Best Hotel in Riga for good reason.
A member of the Châteaux & Hôtels Collection, The Gallery Park Hotel & Spa is classic grandeur mixed with contemporary luxury.
---
Arrival
The moment you step inside The Gallery Park Hotel, you are immersed in a quiet, intimate elegance that resonates throughout the hotel in both decor and service. From the first greeting, you will recognise staff who not only understand the subtle art of excellent service but are also extremely proud of their hotel, and rightly so.
As you would expect from a hotel recognised internationally for its superior luxury and 5 star standard, arrival is a pleasant experience setting the scene for a truly luxurious hotel experience.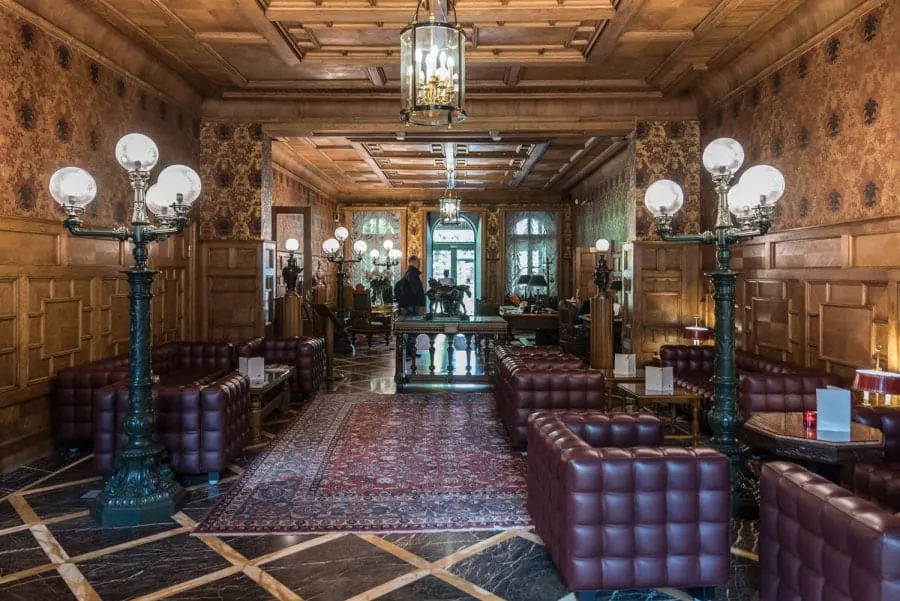 The Lobby Lounge and Reception are decorated with the finest antiques. These pieces were carefully selected from the world's leading auction houses resulting in an elegance which stays true to the building's origins.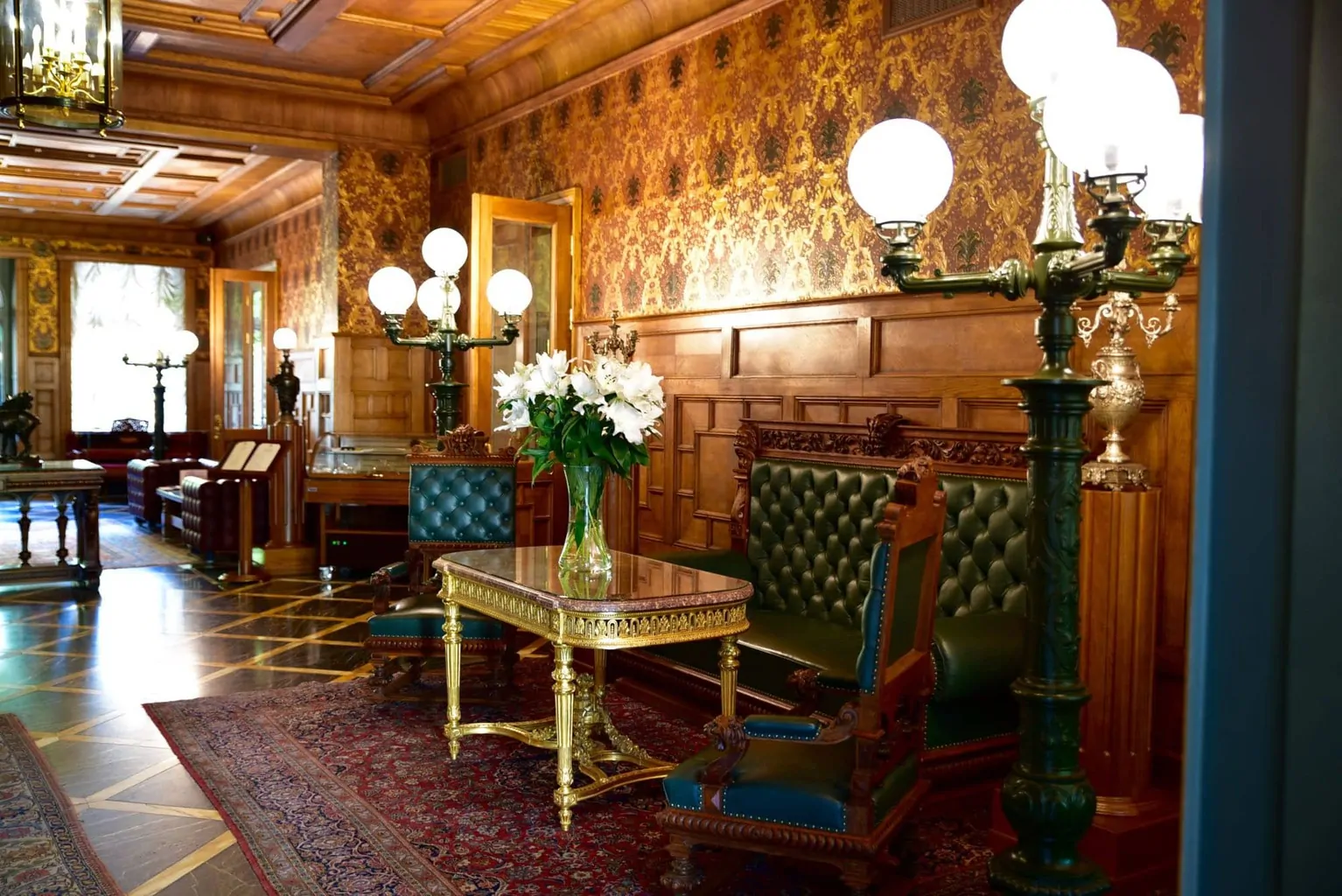 Arrangements of fragrant blooms sit high above exquisite crystal vases. Gold embossed leather adorns the walls, handmade in Paris by Tassin using the original bronze stencils and equipment from 1901. Artworks selected not only for their beauty but also their relevance to the building's past.
Carved oak furniture finished with green leather, handcrafted at the end of the 19th century by the renowned Russian Schmidt workshop, the same company granted the title of His Imperial Majesty's supplier.
Floor mounted lanterns cast in France over one hundred years ago and Parisian rugs more than a century old. This is a space that has been so carefully considered, it is as if this is exactly the way the room was always intended.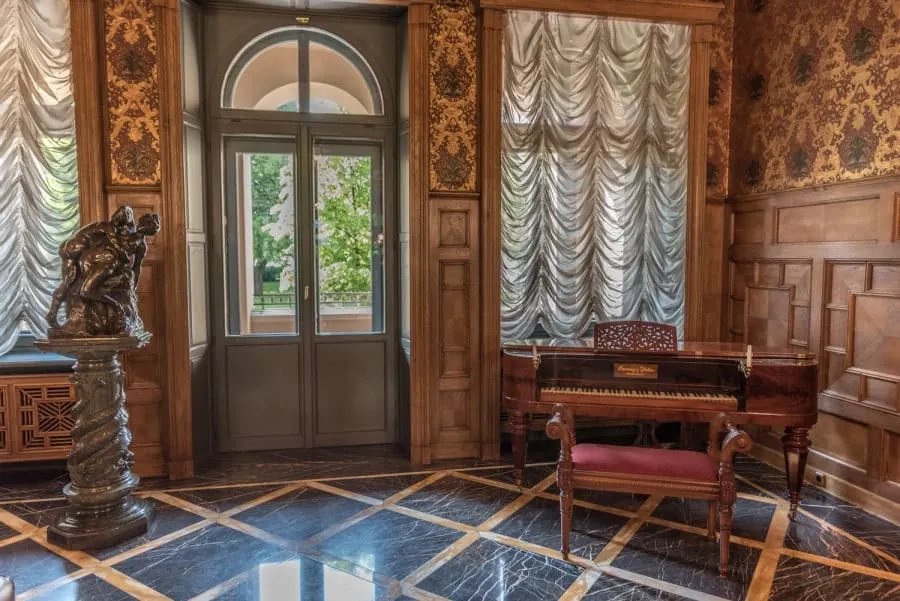 Service
The Gallery Park Hotel & Spa has thought carefully about the style of service it wants to deliver and it is simply the best. Staff exude a professionalism seen in only the finest hotels. Each and every guest is as important as the next and service is delivered as such making guests feel both comfortable and important. There is a genuineness in the way staff interact with guests, a natural kindness and graciousness that can so often get lost in the 5 star quest for perfection.
These are career hotel staff and have clearly trained accordingly, their knowledge is second to none whether it be about Riga and Latvia, information on the hotel itself and especially when it comes to fine wine and dining. No corners have been cut in selecting the finest staff to ensure the finest service.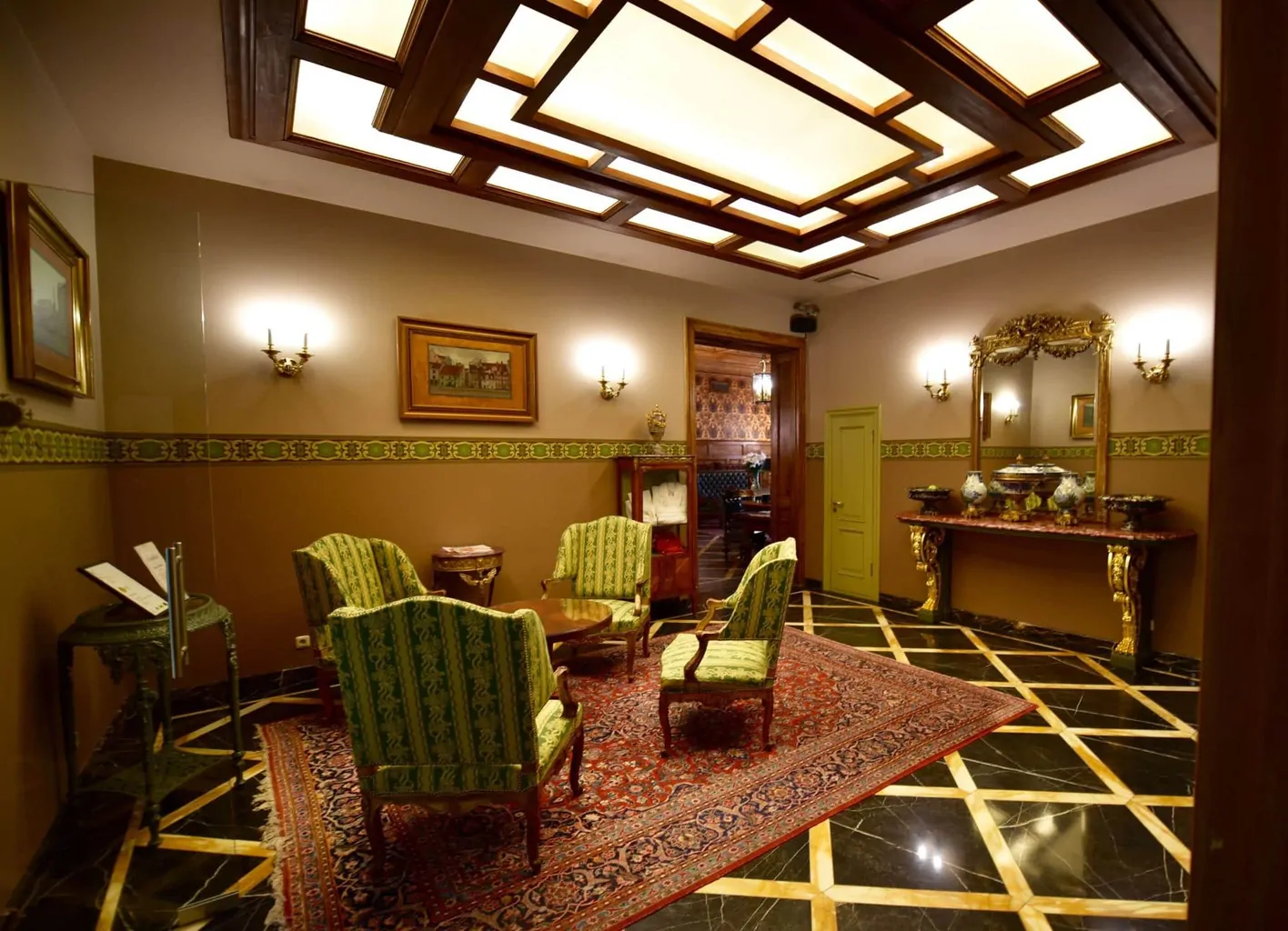 Rooms
Distinguished design does not stop at the lobby, sophistication and luxury continue when you enter your room. With only 24 rooms in total you are guaranteed each room will have the same carefully considered, spacious design as the public spaces, each with unique furnishings and design. Accommodations range from spacious junior suites and gallery suites to the impressive Royal and Imperial suites.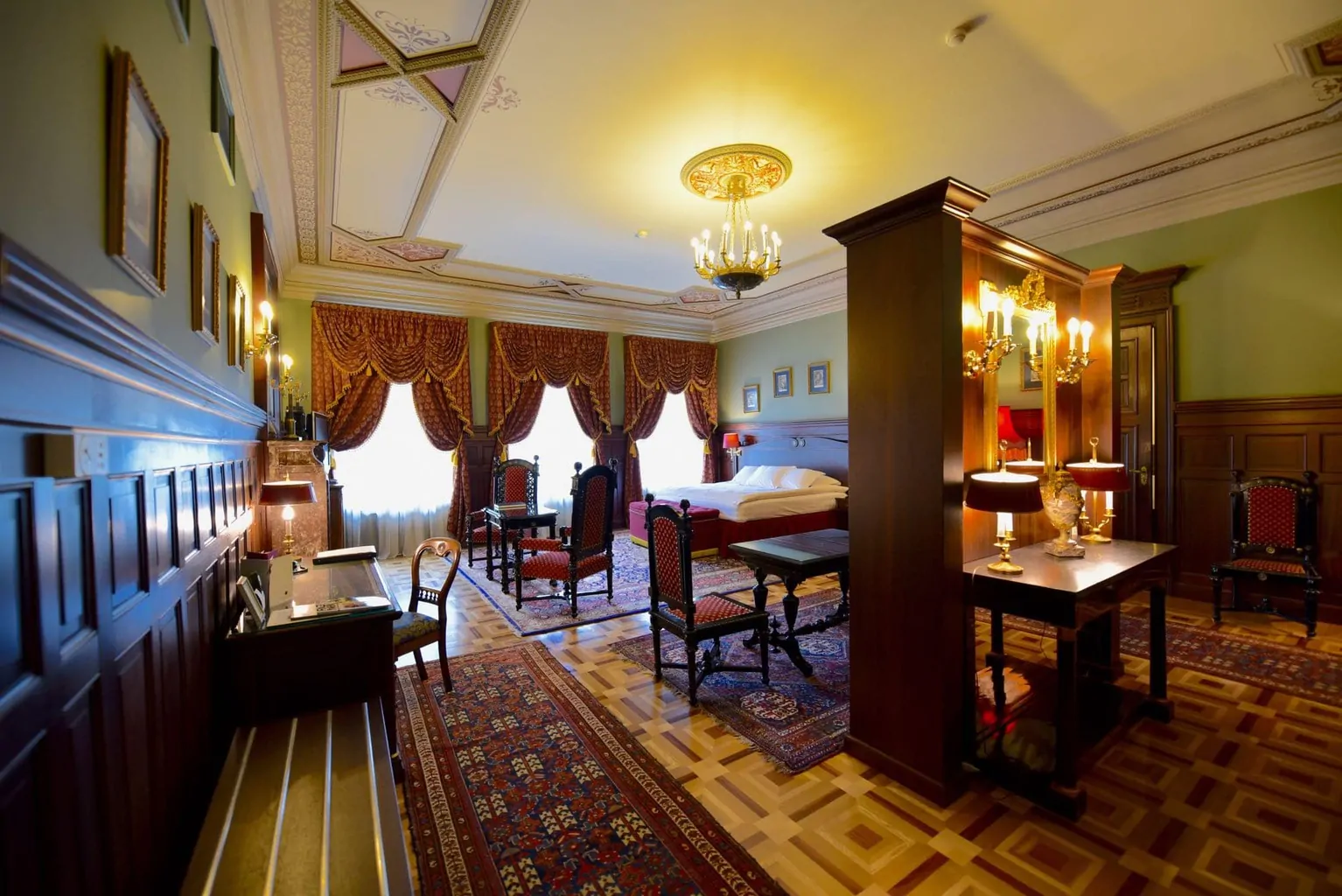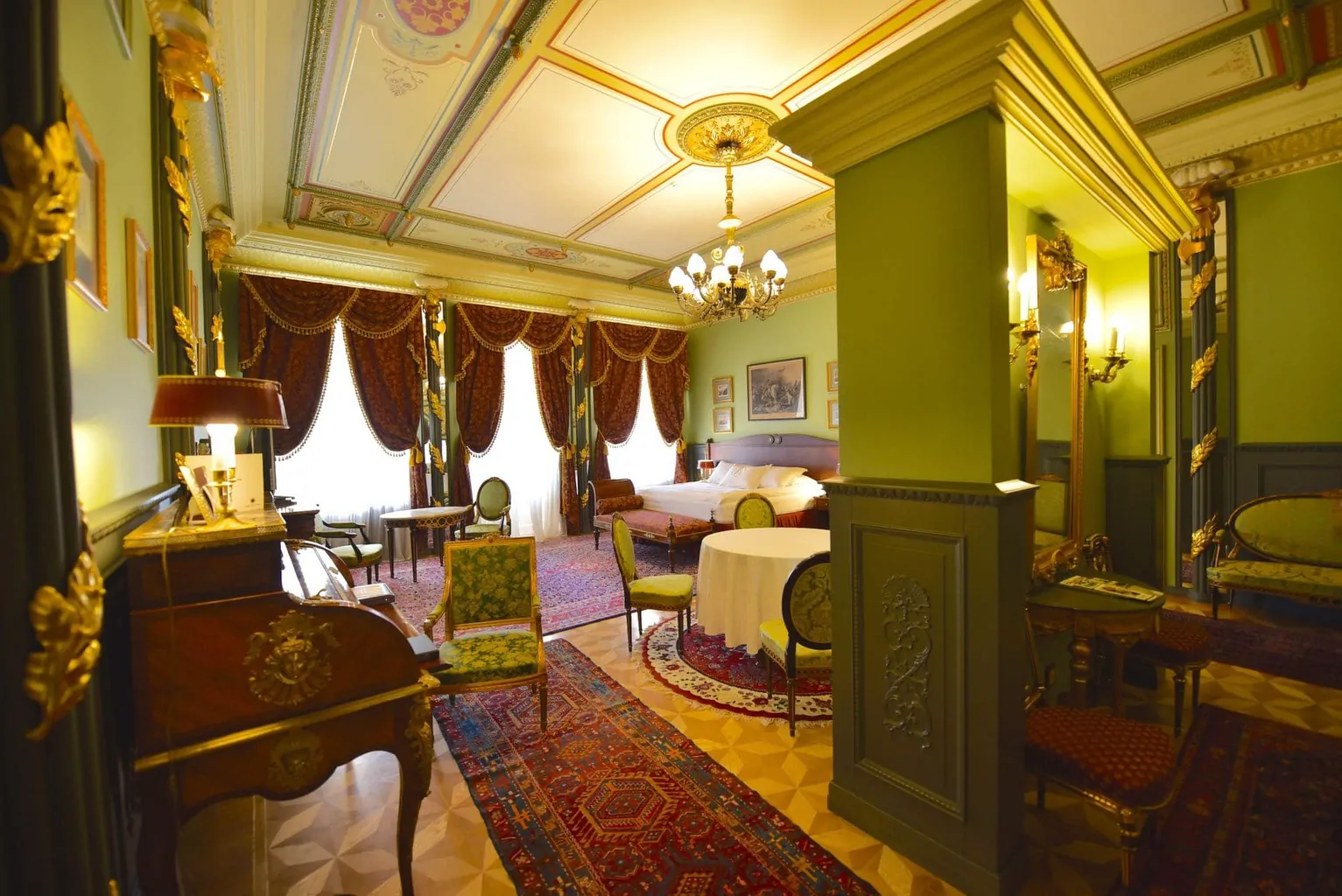 Again, individual pieces have been procured from the world's leading auction houses and in the case of the 4th floor, world leading designers have been commissioned to create beautiful and unique pieces to add to the overall experience.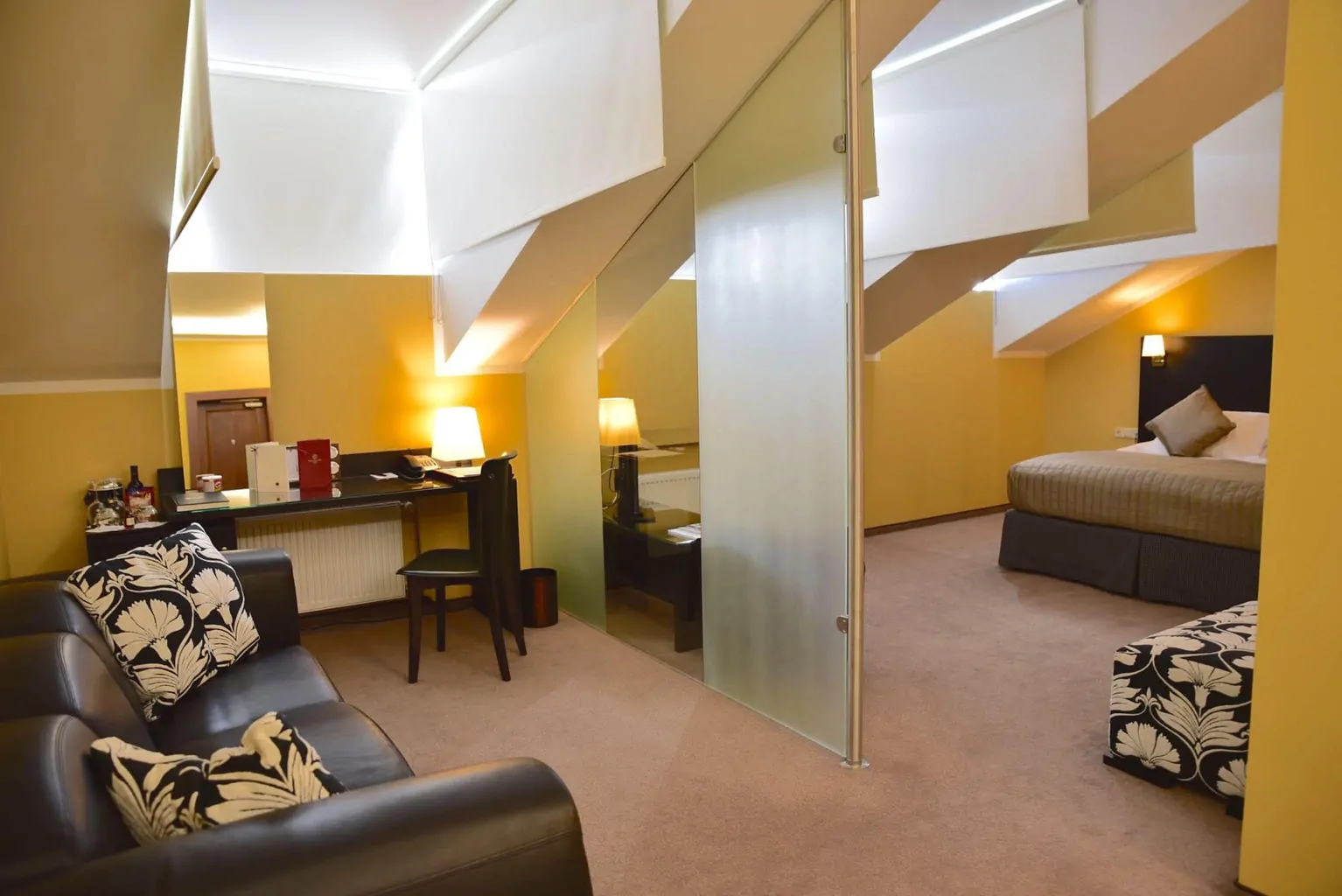 The original building stood at 3 floors, the 2nd and 3rd floors have been restored and decorated in the style of Napoleon III, each with original antiques and artworks. While the 4th floor, a later addition, has a more modern contemporary style that blends seamlessly with the original form. Beautiful furniture from famed Swedish designers, pieces that are so much more than just furniture set a contemporary feel that caters for those who prefer a modern luxury experience.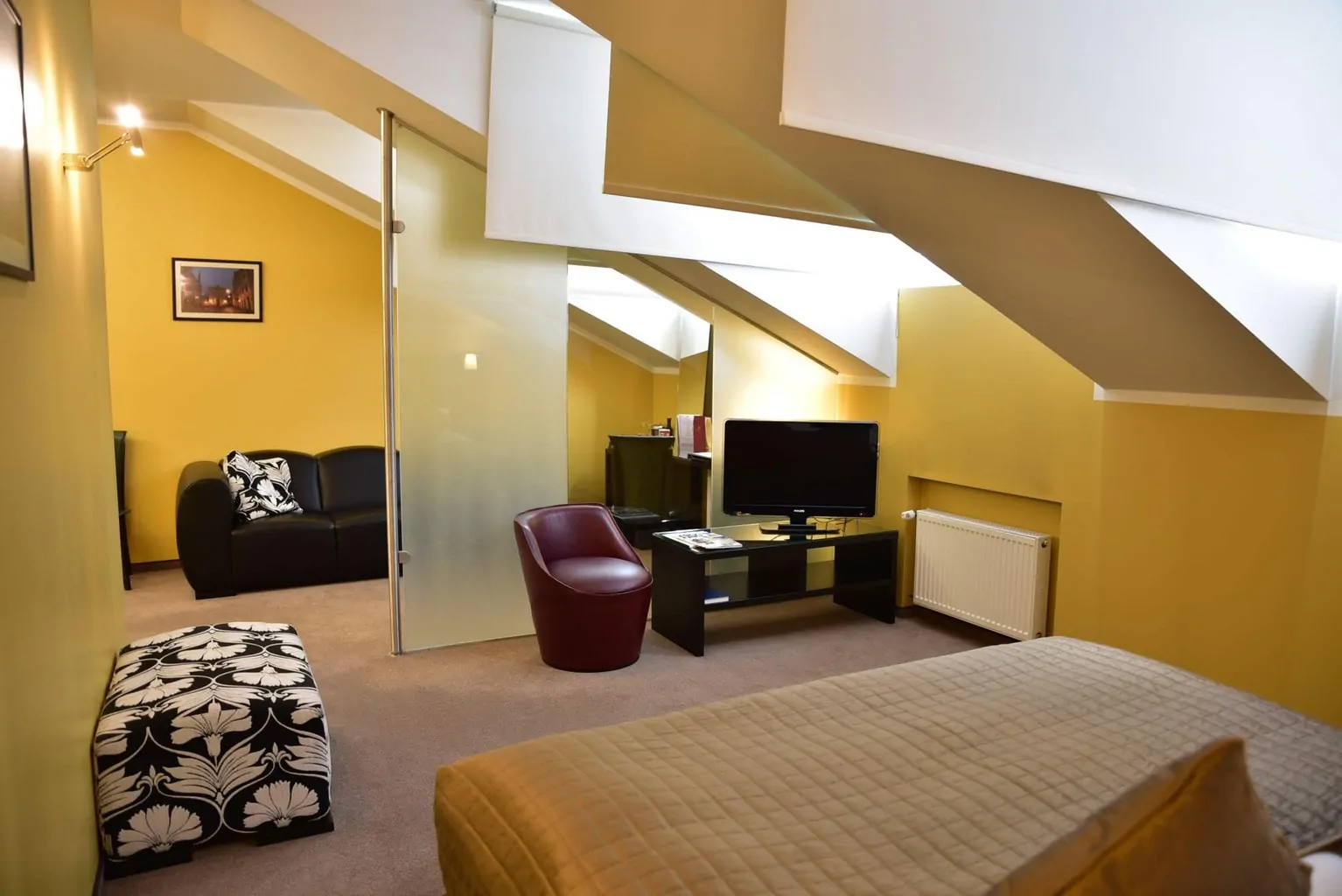 Prestige, Royal and Imperial Suites can be booked with connecting rooms, popular with those who need an area to conduct business and for couples who enjoy the additional space.
Whether you opt for classic or contemporary, you are guaranteed all rooms will be fitted with cutting edge technology to enhance your stay.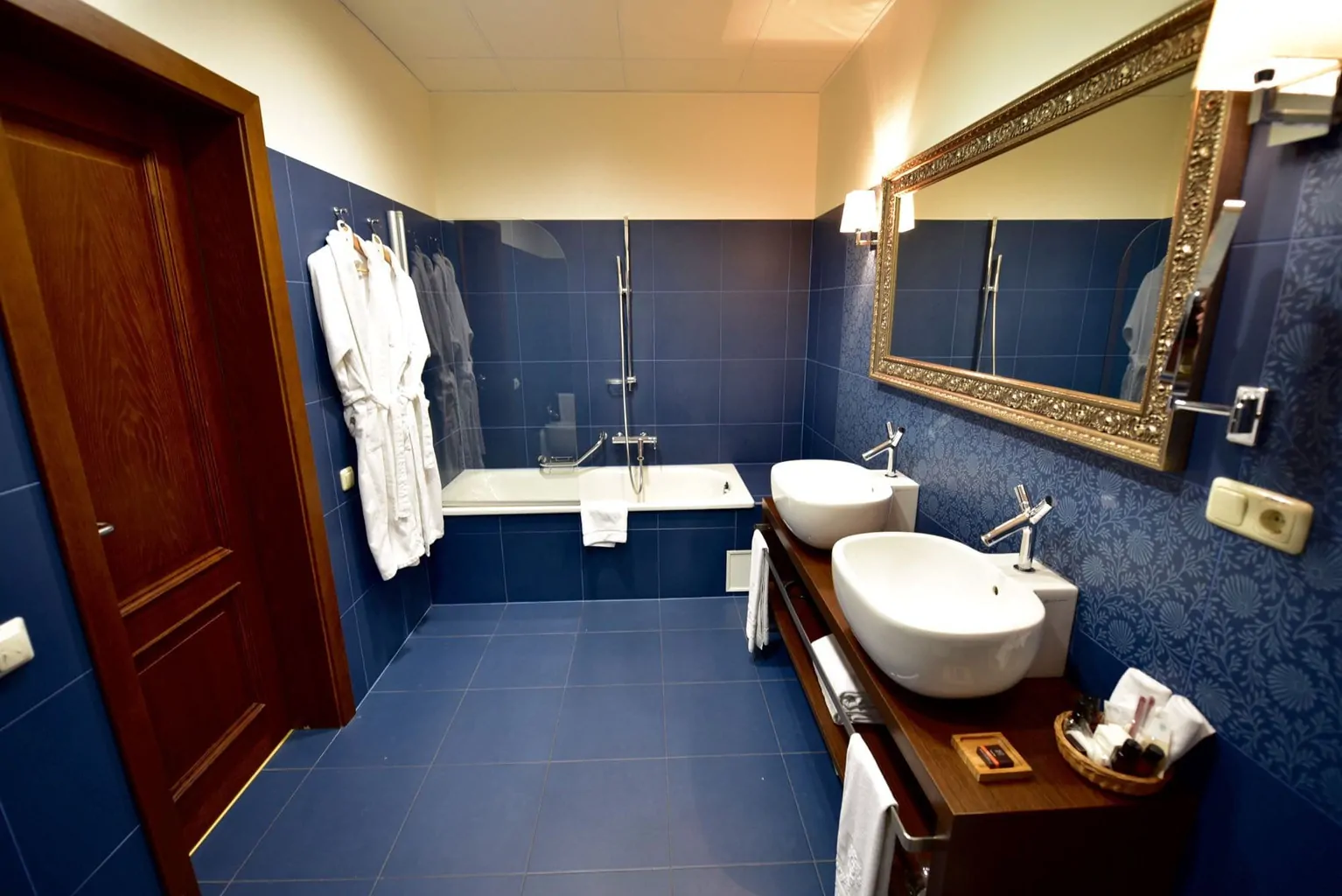 And the finer details that make the difference for a truly luxurious experience have been well catered for such as Frette bed linen, towels and robes, Thalgo toiletries and Hennessy cognacs are just a few of the amenities that speak volumes about the quality of a hotel.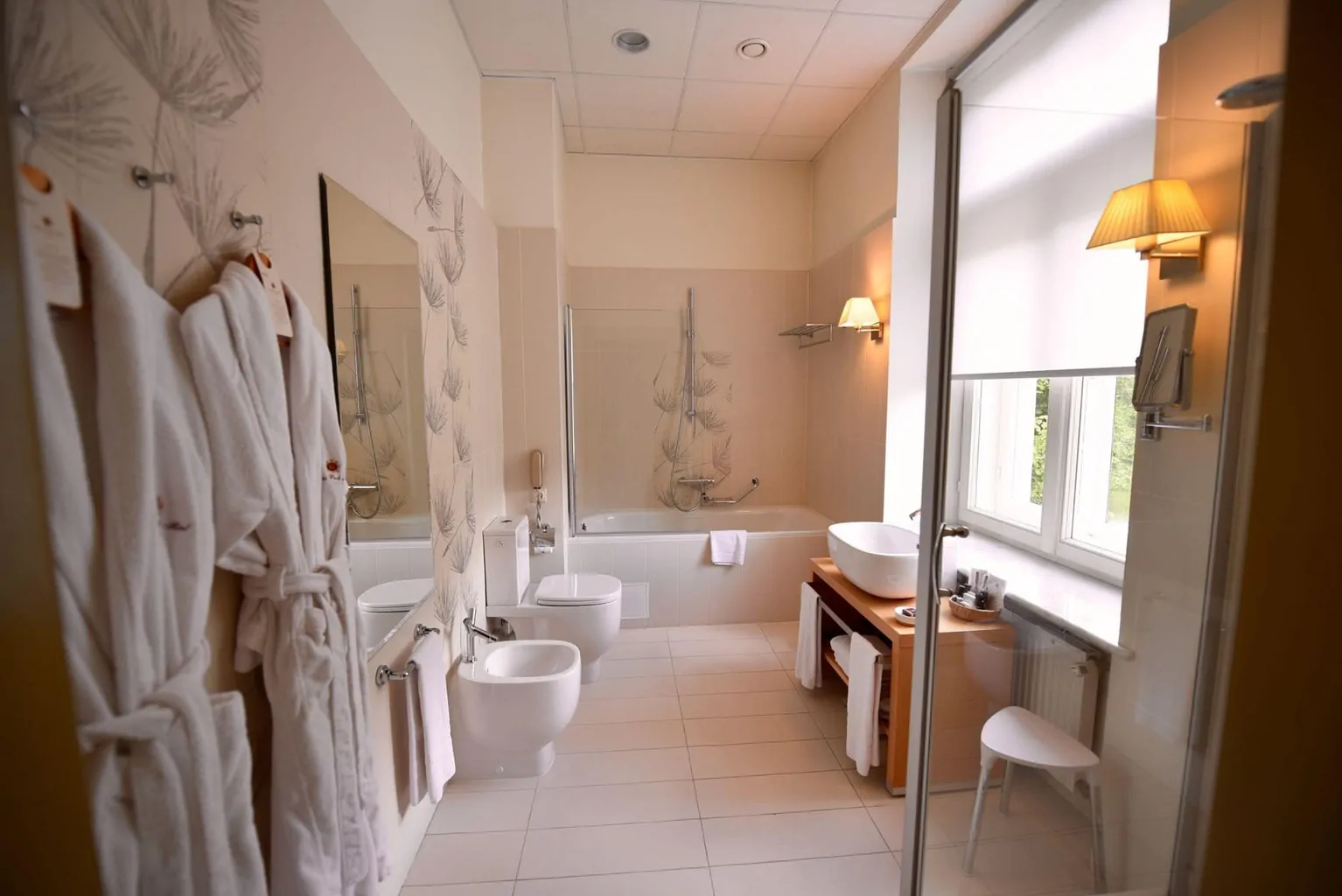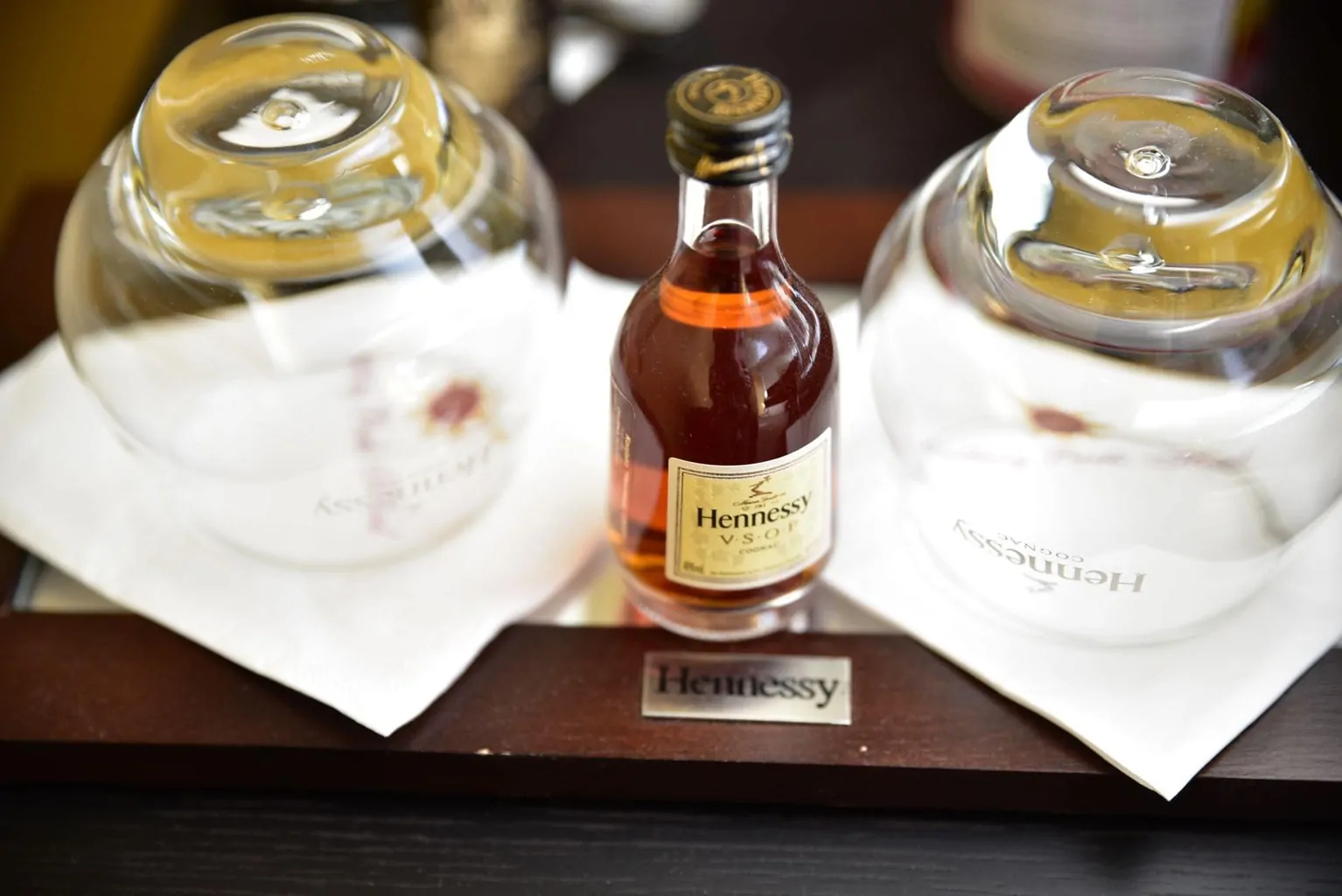 Facilities / Services
Restaurant
Restaurant Renommé has been awarded 'Best Gourmet Dining In Riga' as well as being included in the Top 5 Restaurants Of Europe. As if an extension of the hotel's design philosophy where classic and contemporary blend seamlessly with thought and finesse, Renommé delivers a creative combination of Latvian classics inspired by contemporary French cuisine set in an elegant and romantic atmosphere.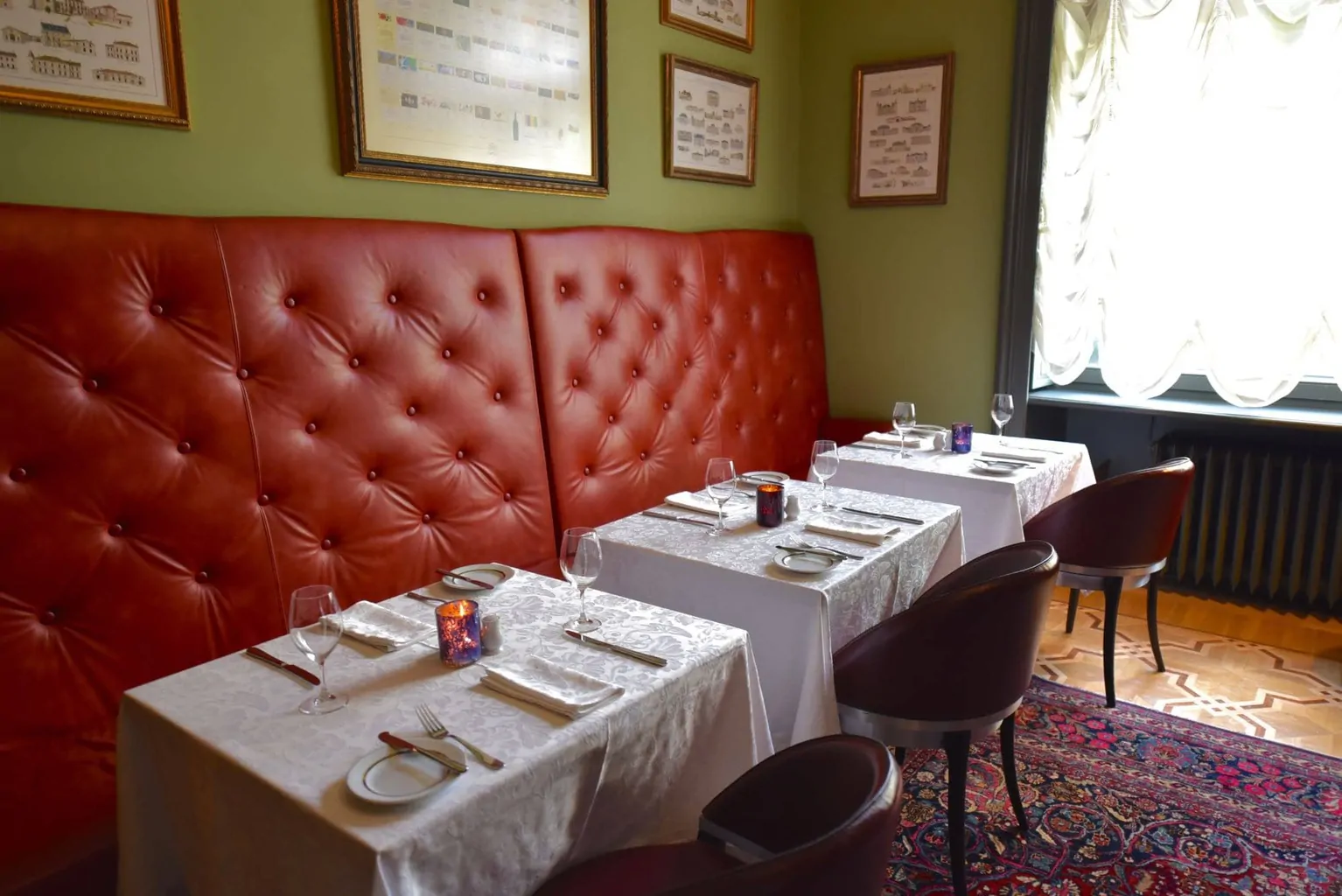 Menus such as "Latvian Classics, Renommé style" are a great way to indulge in this amazing culinary experience. The 3 course menu offers a selection of dishes prepared using local produce to create original dishes and a new approach to fine dining.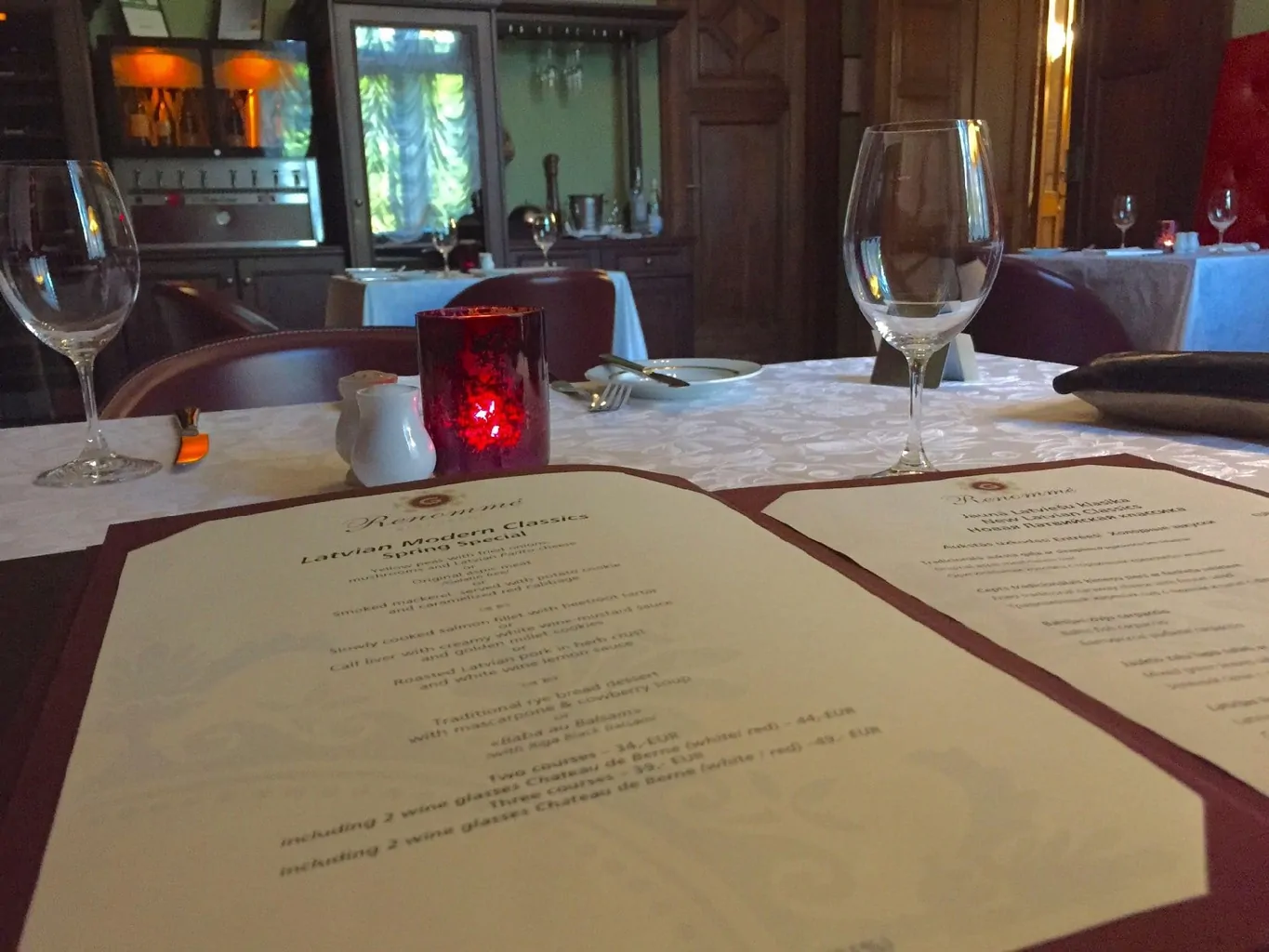 Stunning dishes paired perfectly with local and European wines, the restaurant staff and kitchen team are professionals with vast culinary and wine knowledge and understanding of fine dining. This team ensures a truly memorable dining experience.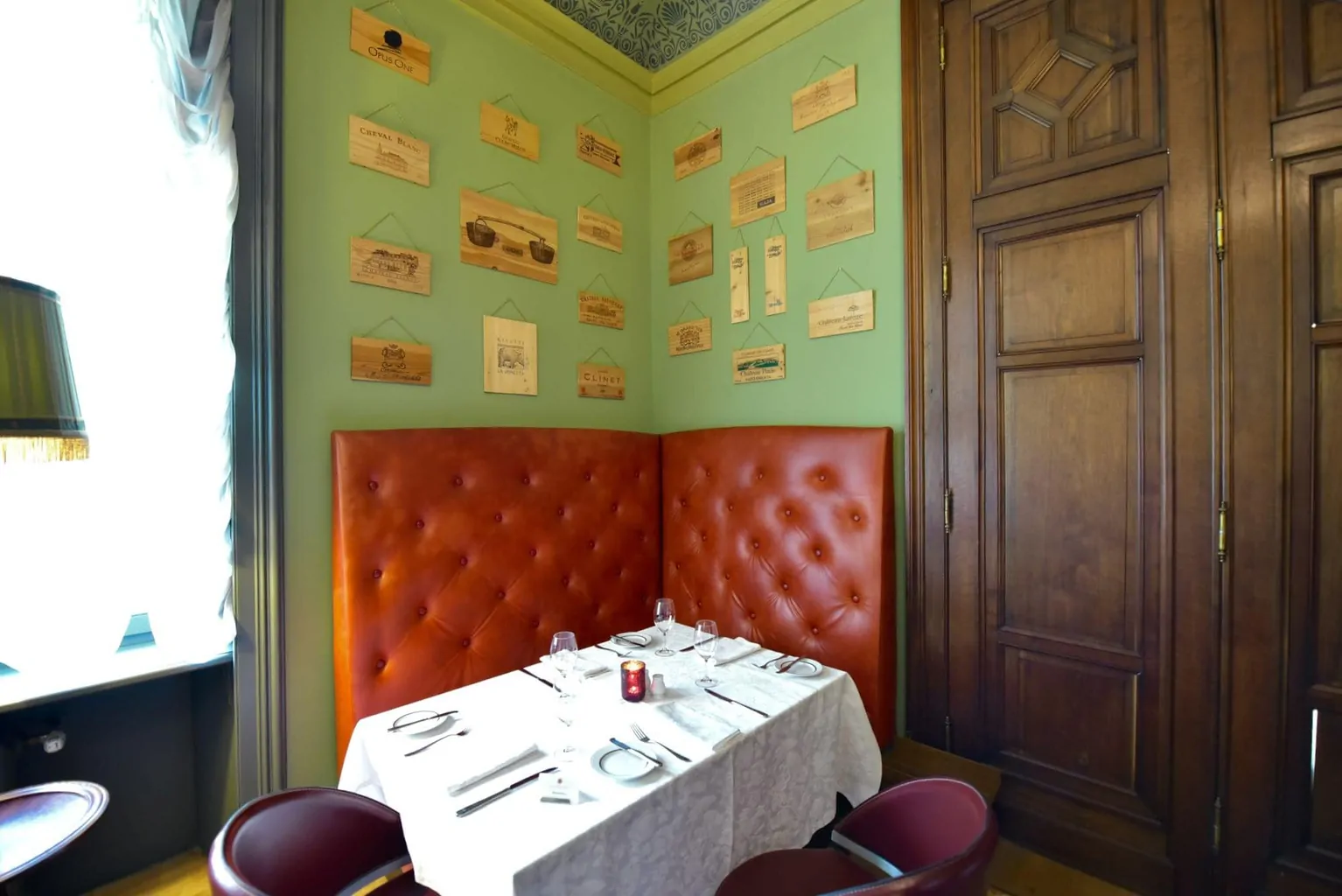 Breakfast goes beyond the norm of a buffet and omelette station which seems to have become the standard, even in high end hotels. A gorgeous A La Carte menu is presented with such offerings as eggs cooked fresh to your liking as well as Latvian specialties such as the Fish Plate, a carpaccio of local salmon and Norwegian butter fish served simply with fresh lemon. The local rye breads and traditional pastries are something you absolutely must try.
Bar
The Gallery Vinoteka offers a refined and extensive wine list with an emphasis on French and Italian collection wines. The best from Bordeaux, fine Burgundy wines and world famous Italian vintages. As well as a good selection of the best Spain, Australia and New Zealand has to offer. And as you would expect, the finest French champagnes. But the jewel in the Gallery Park cellar is the newest addition to the collection, a wine from the French vineyard of "Chateau de Berne".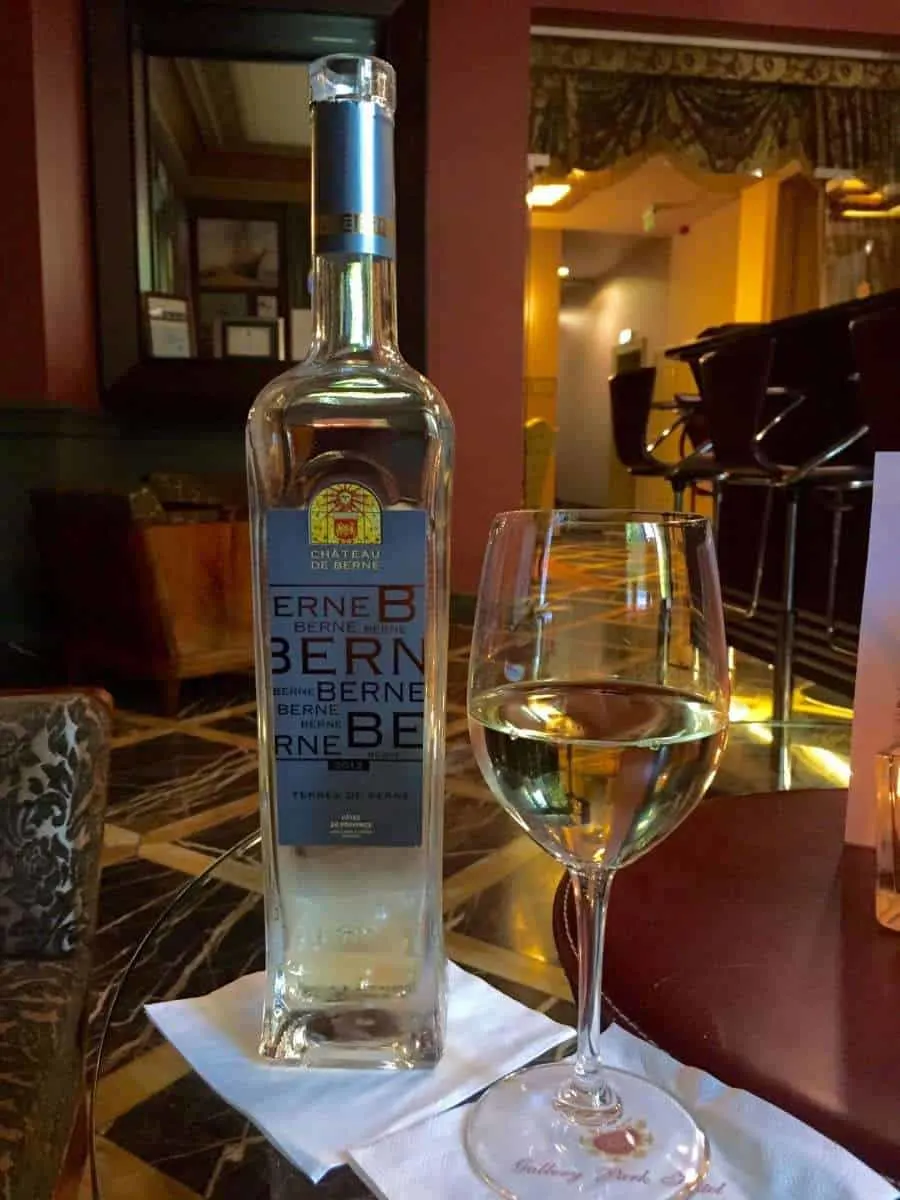 Located 25 miles from St Tropez in Provence "Chateau de Berne" was founded in 1750. The wines are produced organically and over 50 percent of the yield is still hand picked. Included in the top 20 best rosé wines of Provence by the famous wine critic Decanter, "Chateau de Berne" white, rosé, red and sparkling are now available exclusively at The Gallery Park Hotel.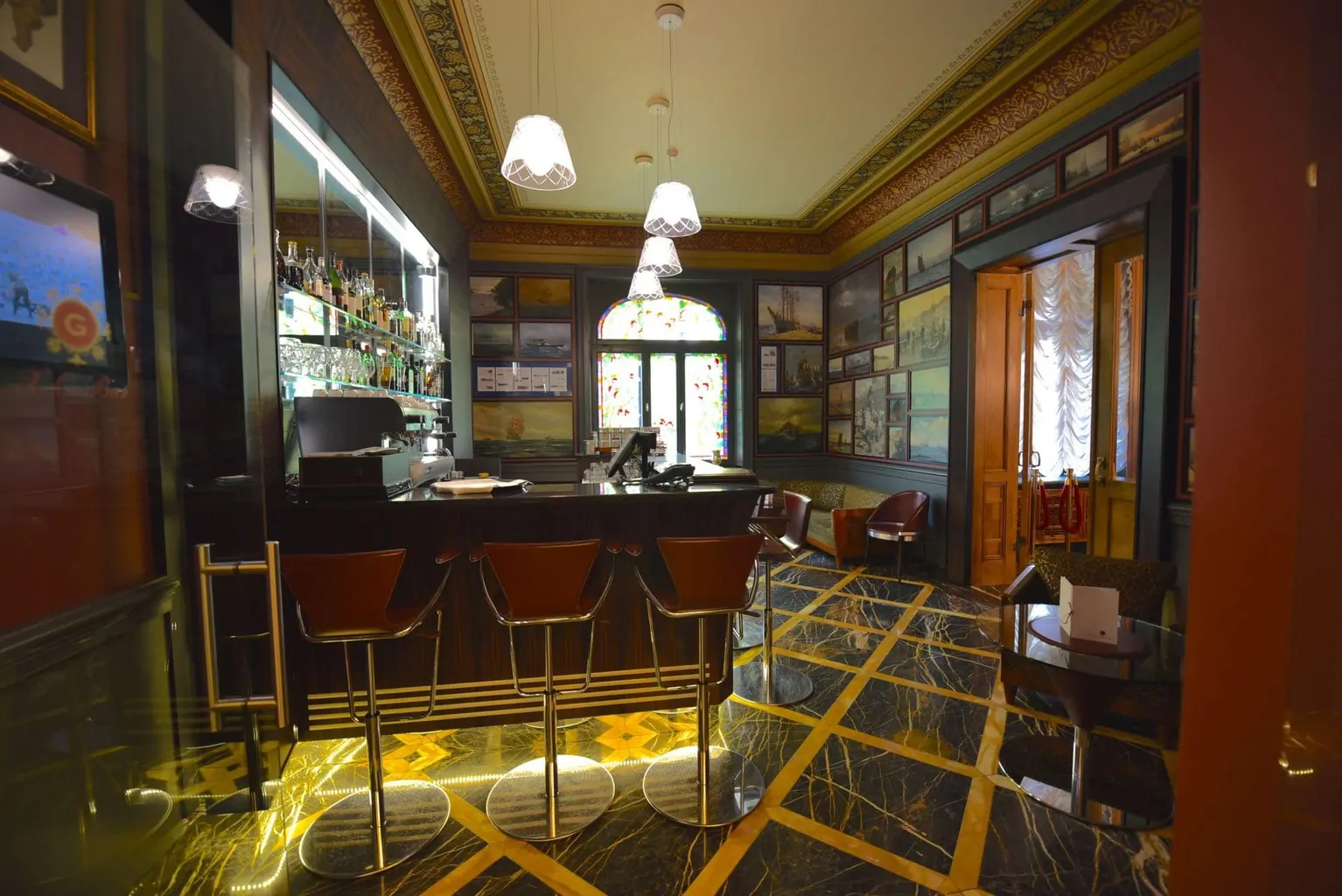 The Gallery Bar is so much more than just a lobby bar, this is one Riga's best kept secrets. A refined and elegant place for a pre dinner drink or some quiet time savouring a truly stunning collection of wines.
Spa, Pool & Gym
The Gallery Spa offers a full service professional spa menu including a variety of treatments using French Carita and Thalgo products. Massage, facials, exfoliation and much more.
A stunning jet stream pool room and sauna offer an oasis of calm, designed by Italian architect Gianluigi Landoni using mosaic tiles and natural stone. A Technogym equipped fitness room caters for all fitness needs.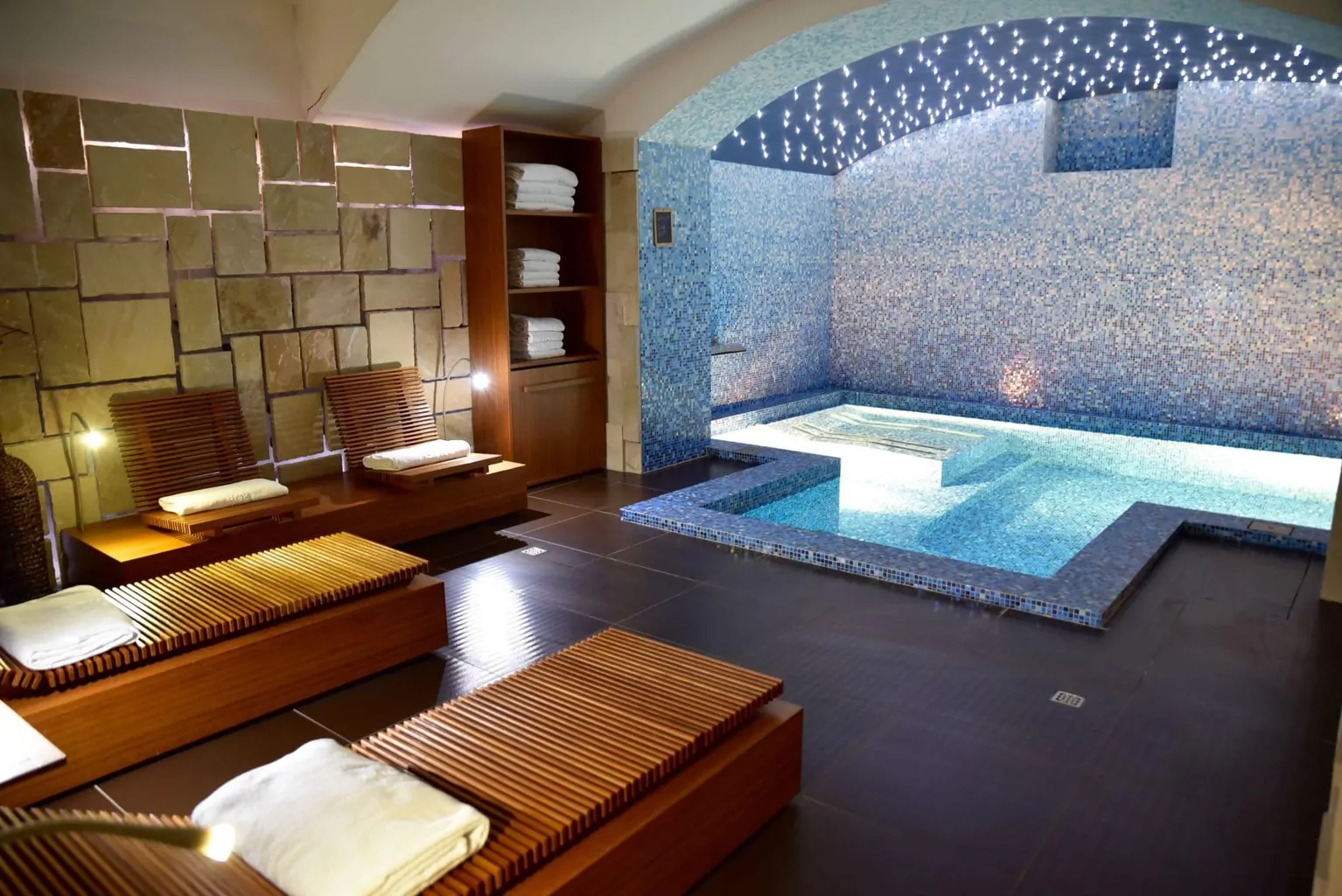 Location
Centrally located, The Gallery Park Hotel & Spa is close to a number of consulates and embassy's as well as the best of Riga's attractions. Within walking distance you will find the famous Art Nouveau district, Riga's finest museums and galleries, The Old City and so much more. So if it is business or pleasure that brings you to this gorgeous hotel, you will not be far from where you need to be.
Riga is a stunning city. It has a dynamic cultural scene with museums, galleries, theatre and concerts. Amazing architecture, history and gastronomy, Riga is one of those beautiful cities where heritage and modern living combine to make for an exciting experience.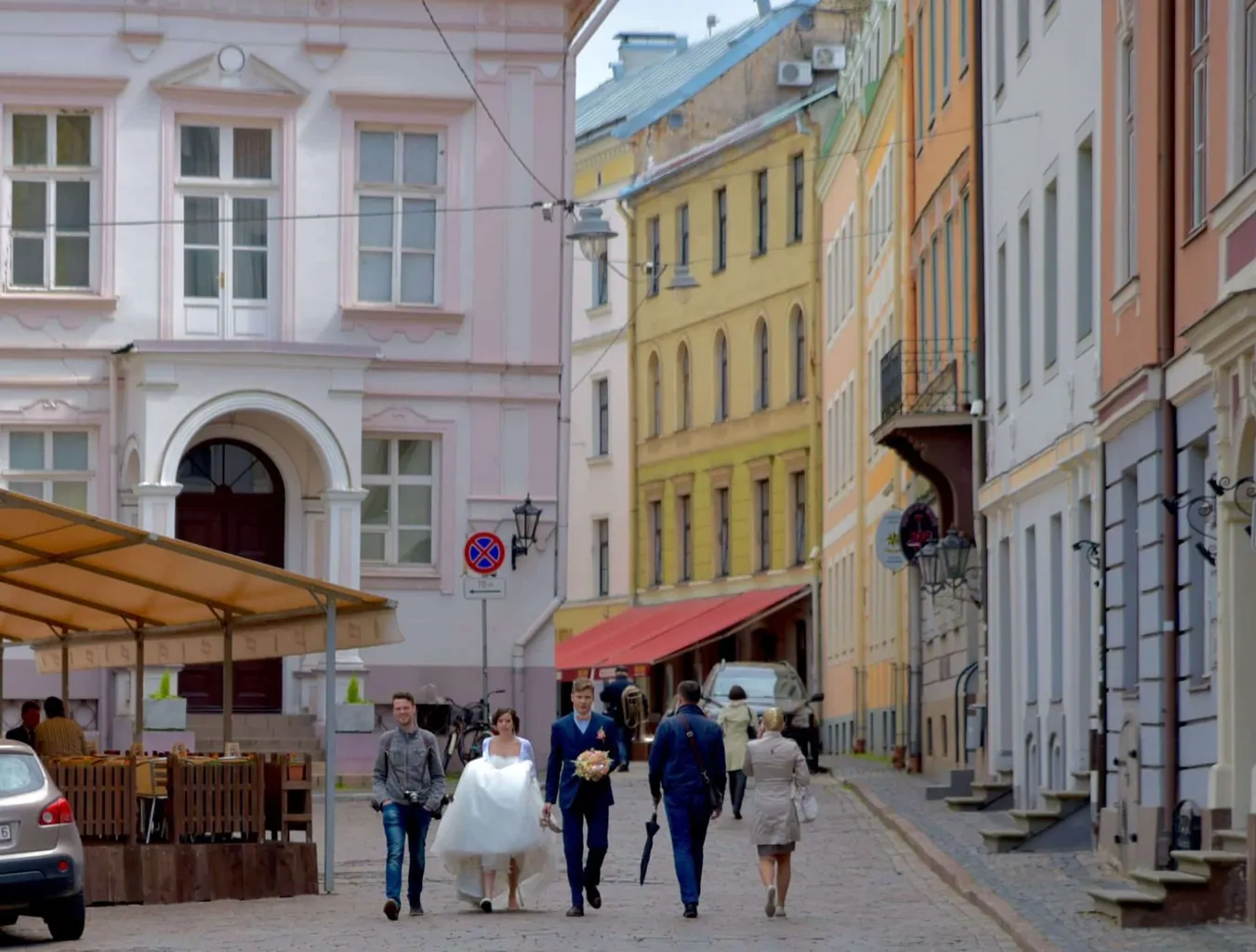 Whether it be relaxing spa treatments, great shopping or indulging in the many fantastic restaurants, there is a sophisticated, yet cool vibe that hits you as soon as you arrive.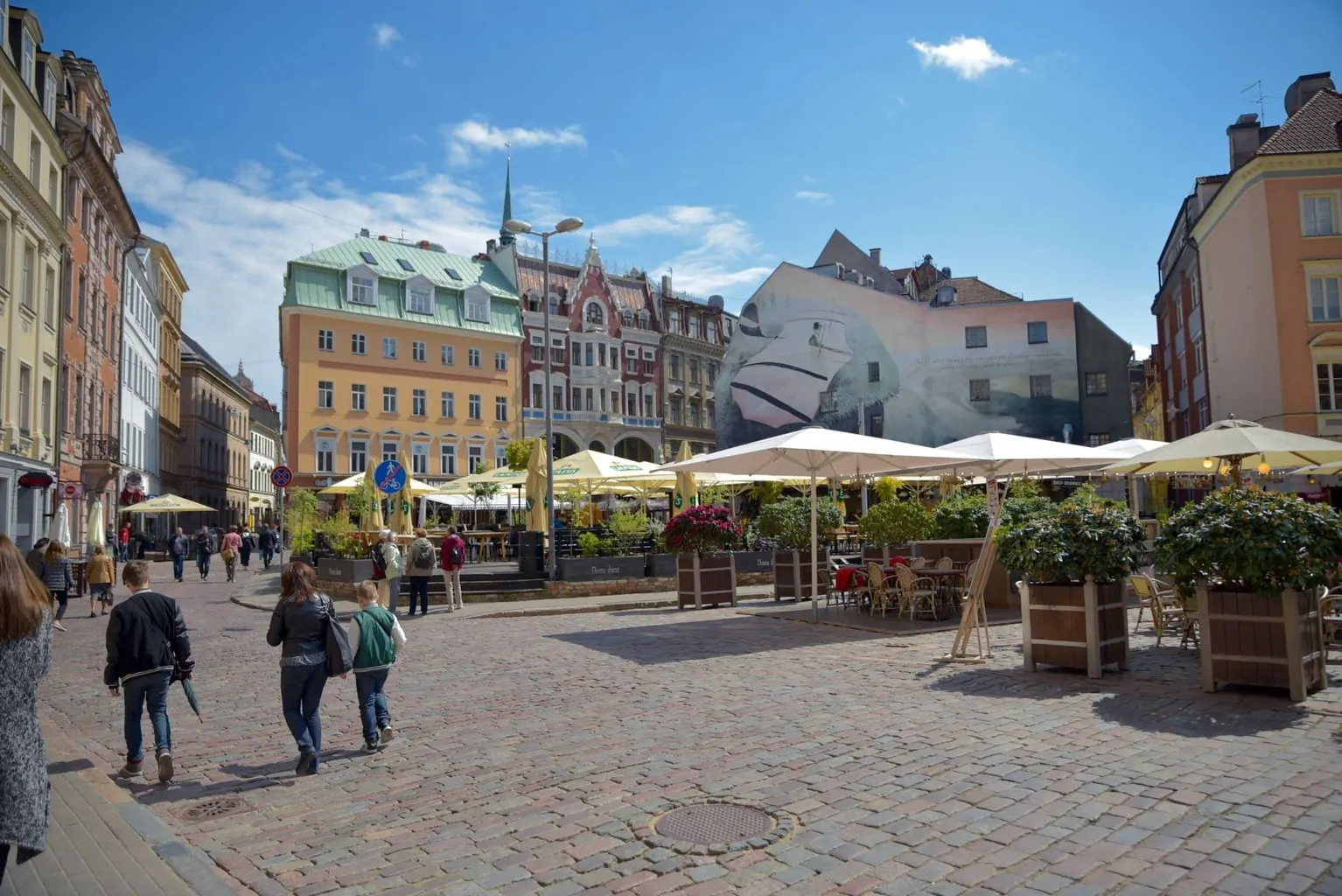 Would We Stay Here Again?
Absolutely! We were completely enamoured with Riga, so much so we are planning a return trip to Latvia. The Gallery Park Hotel was a perfect introduction to Riga's wonderful hospitality, a great representation of the cities innate style and a perfect place to indulge in a city that has been named the European Capital Of Culture.
Negatives
The only negative about this hotel is that our stay was too short. This hotel is exemplary in every way.
Essentials
Standard Contemporary rooms start from €189 / night, Junior Suite Rooms start from €319/night, Prestige Suite from €526/ night and €585/night with connecting room, Royal Suite starts from €1314/night and €1417/night with connecting room. And for the ultimate experience the Imperial Suite, with private balcony from €1638/night and €1746/night with connecting room.
Riga is less than a two hour flight from London with flights leaving daily.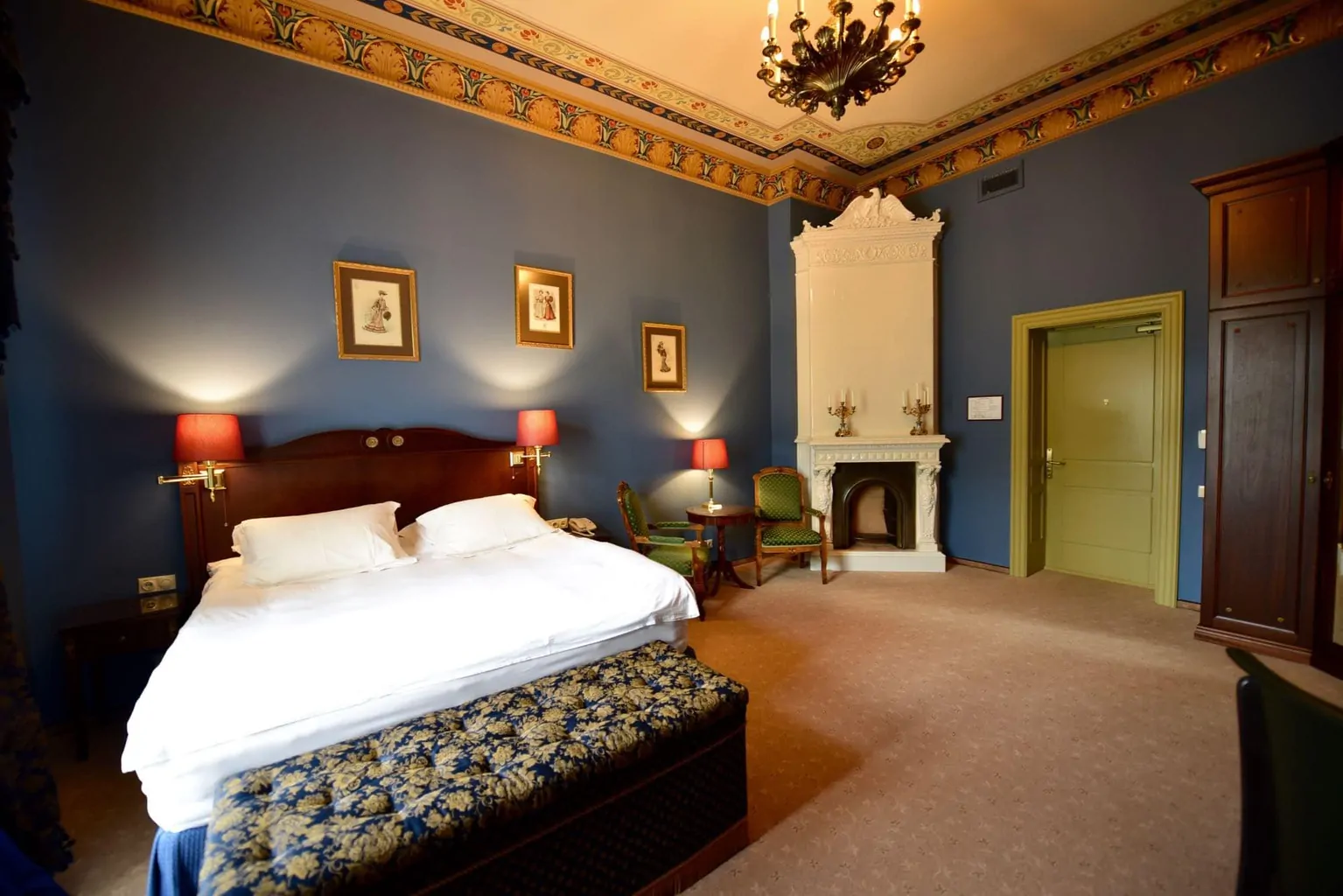 The Verdict
The Gallery Park Hotel & Spa is a truly luxurious hotel experience. Exemplifying luxury and 5 star service at an international level, this is a hotel experience that will not disappoint.
---
We would like to thank the Gallery Park Hotel & Spa for hosting us while we were in Riga. As always, all opinions are our own and have not been influenced in any way.