Travel writers and bloggers love to talk packing, they love to make lists about packing and most love to lay claim to having the secret to the best pack.
They can regale you with lists of the "must-have" travel accessories and will openly frown upon the over-packer.
They have even been known to scoff at the under packer because even though Thou Shalt Pack Light, a travel blogger is always prepared.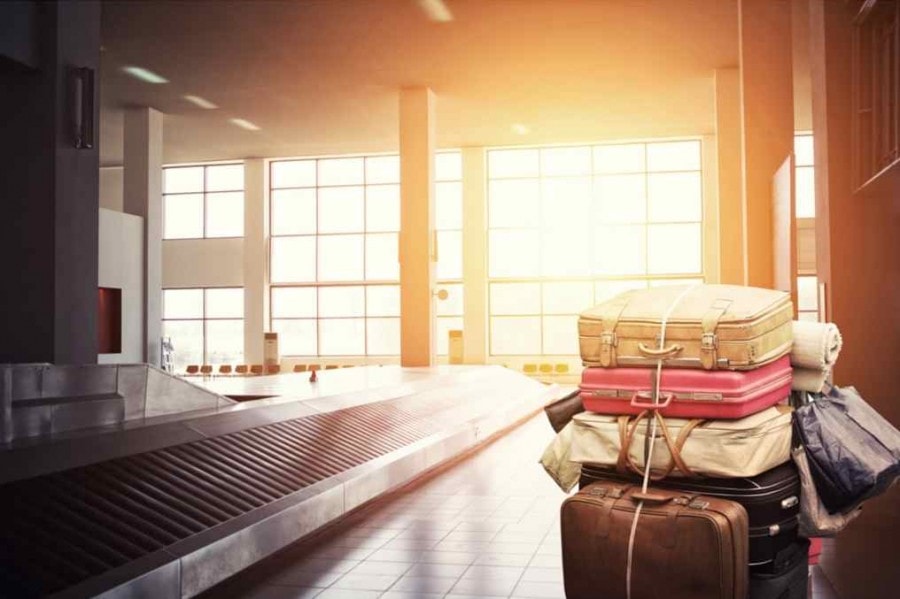 If you read all the blog posts about packing, it is a delicate balance, perfected by only a few who have mastered the art of making stuff portable!
Well, we believe travel bloggers should have their pack down to a fine art because, after all, they are for the most part pro travellers. So instead of asking them what we should pack, we asked them what THEY pack.
What is the one item that always makes it in their bag, the one thing that always gets a game?
Some just cannot live without that little bit of extra luxury, and why should you if you can squeeze it in. Some have a secret little item no one would ever have thought to use, let alone pack. Others have something just incredibly practical and we just didn't know it was a travel-worthy item.
Let's see what some travel bloggers have stashed in their bags.
As someone who leads an almost perpetually nomadic lifestyle, I'm often asked how and what do I pack? The truth is, people often spend too much time worrying about what to pack when they could be spending more time enjoying themselves when they get there. So I say this; it doesn't matter what you do or don't pack, as long as you include a 'Little Pot Of Magic.'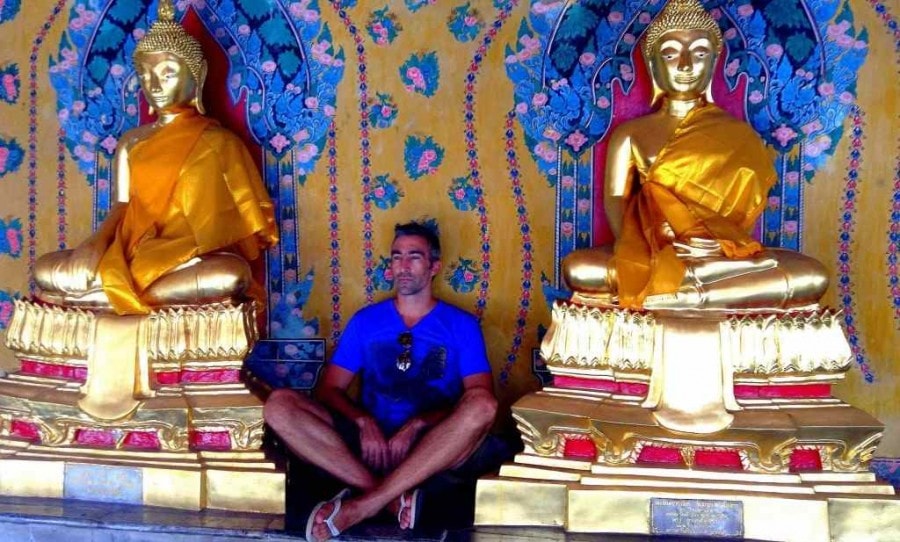 For me, Tiger Balm is essential, and for a multitude of reasons. If you have a mosquito bite or twenty, (they love me, so I usually number over fifty) a quick dab of the feisty yet soothing balm of tigers fends off insanity for a few more hours as you laze on the beach in Bondi or chase alligators in Florida.
If you have a cough or a cold, a smudge of the clearing, vaporous balm on the chest or beneath the nose works wonders, allowing you to once more savor the magical aromas of deliciously wafting street food in Bali or Kolkata. (and as a bonus, it protects your delicate hooter from the stench of sewerage or pollution in Bangkok or Jakarta)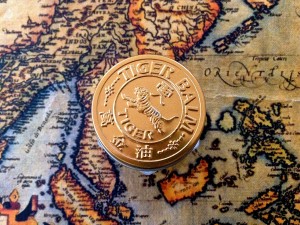 At altitude, in Peru or the Himalayas, ward off the perils of altitude sickness by dabbing Tiger balm on your temples and back of your neck. But, and perhaps most importantly for us thirsty travelers, Tiger Balm is a hangover sufferers best friend.
Wipe a smear of the life-giving ointment across your forehead, and you'll soon be back at the bar sipping cocktails or happy hour beers on the beach in Boracay or on a rooftop in Madrid.
Seriously, Tiger balm is genius. It comes in a tiny jar, is very cheap to buy, it smells amazing, it's good for all the things above, but also works well as a muscle rub, a stress reliever, and if you're a single guy on the back pacing circuit, make yourself a hero by offering it to a mosquito bite riddled damsel in distress. Not that I'd do that, of course!
So, if you're going to pack only one thing for your upcoming trip, make it a tiny pot of Tiger balm, or as I call it, a 'little pot of magic'
If you want to check out more of Twenty First Century Nomads adventures, follow him here:
Facebook • Twitter • Google • Pinterest
---
Pamm at Only Carry On packs a golf ball.- Yep, just the one!
I was intrigued when Pamm said she packs a golf ball because she claims an incredible amount of uses other than golf.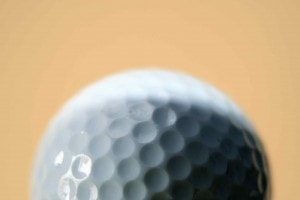 It will plug up nearly any sized sink or tub in the world which is great for putting in contacts or soaking an item.
It is also great for muscle spasms or stiff muscles. Sometimes I will move "wrong" and my back will freeze up – quite painfully – for days on end. Not the best thing to happen when traveling.
I can put the golf ball on the floor, or against the wall, if I need to, cover it with a few layers of towel, and manoeuvre myself around on top of it until it hits just the right spot, hold it there until the pain is unbearable or until the muscle let's go. It is an amazing little thing to have around."
Pamm will be launching her new travel site soon so stay tuned for more.
---
Veronika at Travel Geekery opts for that one luxury item- The Travel Iron.
Whenever I'm travelling, I always pack a small travel iron. Perhaps I haven't yet mastered the art of packing, but my clothes always get horribly wrinkled. The little iron helps tremendously, and it's not even that heavy!
It only stays at home when I'm going for a backpacking trip. It's easy to get used to this tiny device..! Coming back home to the big bulky iron then feels weird (together with all sorts of other strange feelings that inevitably come after returning from a trip).
If you want to check out more of Travel Geekery's travel, follow Veronika here:
---
And Finally- From Our Resident Vagrant Mark.
As we are both now only allowed worldly possessions weighing a maximum airline approved 23 kilos each, we always think very carefully about what makes it in the bag. So what is Mark's one thing?
Everyone has a 'must travel with' in their kit bag. It can be anything you like but in the case of this Vagrant it is something I never thought would be so versatile.
Imagine when you are scrunched up in economy on a 12-hour flight, what would you give to have a nice comfy pillow to stick between your noggin and the side of the aircraft. Your average travel pillow has no sneaky pockets to hide your earphones, toothbrush, rehydrating spray and a few other odds and ends. Nor does it work as a stand for your iPad. Well, the tabCoosh does all this! And what's better, this go anywhere comfortable iPad stand clips on to your carry on and just follows along.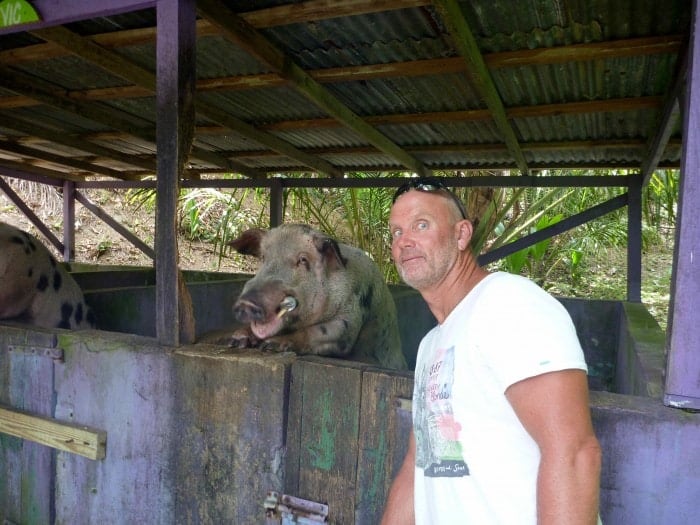 Then when you get to your destination and are living and blogging on the move, the tabCoosh continues to come in handy. A laptop is essential for any long term traveller and especially for bloggers, but when you're balancing a laptop in your lap, thing quickly warm up, literally! The old hot crotch is inevitable so rest your Mac on the tabCoosh instead.
After all the hard work is done, pop the iPad back in, kick back and watch a movie, read a book or browse the news. It is an iPad stand, stable table for your Mac and travel pillow – Brilliant!
Possibly the best present Kate could ever have given me. It has made its way through the Sahara, up into Portugal and down to the Caribbean. My Tabcoosh is the most versatile of laid back devices for the chronically laid back. This little beauty is a travel companion must, I didn't know I needed.