Review TUO Origami Unicorn.
It would be fair to say we have an interest in travel accessories. We are always keeping an eye out for travel accessories that may make our lives on the road simpler, more organised, or just better.
To be honest, a lot of travel accessories are merely gimmicks adding up to nothing more than extra weight in your bag. Something we cannot afford. So while we love to look at travel gear, it is not all that often we indulge in it. Give me an assortment of zip lock bags any day!
However, there are always exceptions to the rule.
The TUO or Travel Undergarment Organizer by Origami Unicorn is one such accessory that makes the grade. This super stylish, super organised bag for your smalls, helps keep your luggage organised and your unmentionables private, in one neat foldable bag. It's so neat in fact, it's even perfect for those who prefer to travel with just carry on luggage.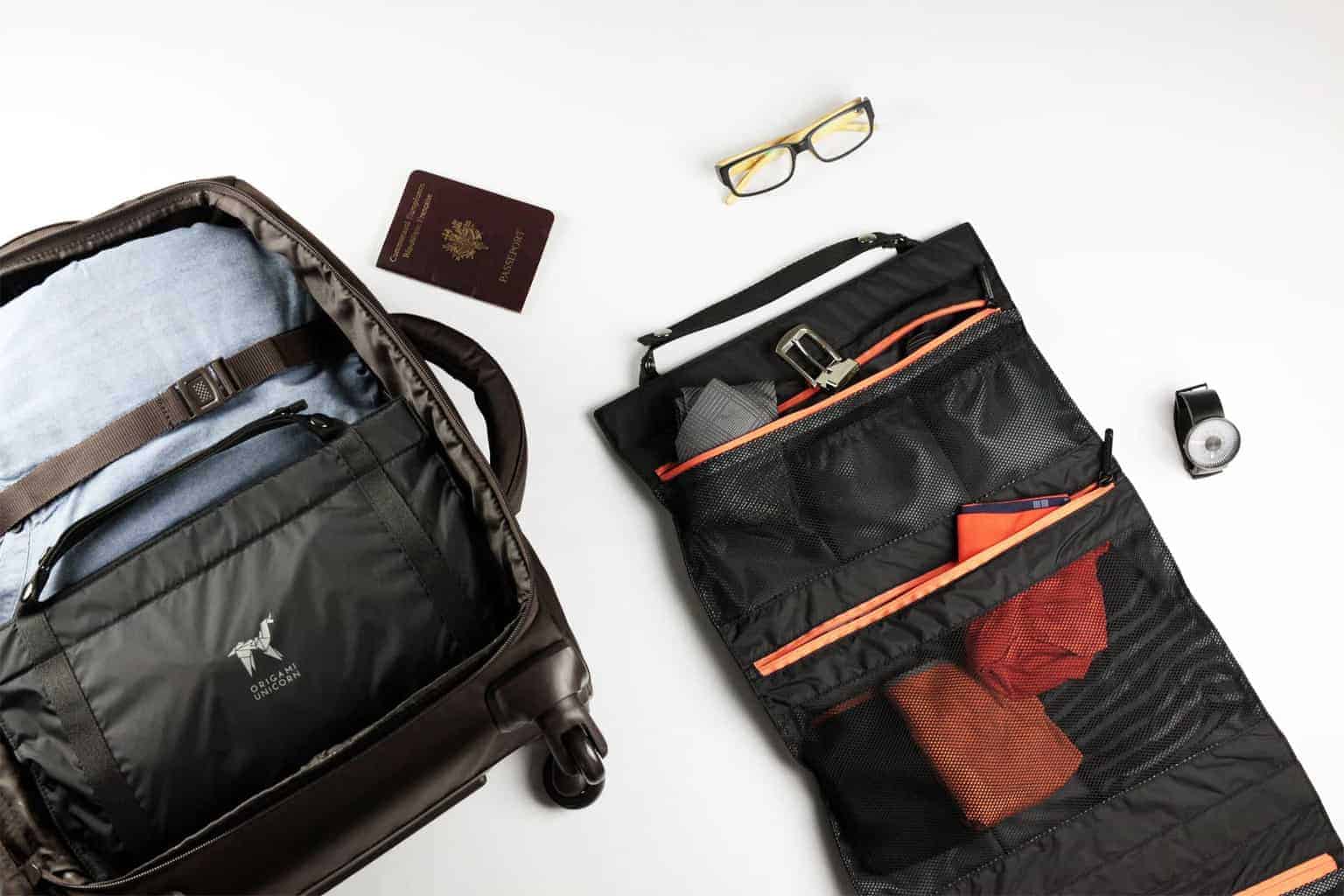 The water resistant bag features three mesh zippered compartments to organise undergarments, accessories, and other small items, all in one tidy place. Two of the compartments have internal pockets to further separate your items and increase privacy.
There is nothing worse than bearing your smalls to the world or having to hastily gather underwear carelessly strewn about by airport security. Once filled with your frillies and other assorted items, just fold into thirds, snap into place and pack in one tidy unit.


A detachable handle means once you arrive it doubles as a portable wardrobe. Unfold the bag and hang from any closet, railing or hook. A very practical solution to rummaging through your case for your undies.
A separate two pocket laundry bag means dirty undies shall never get caught up in the mix nor have to live in a pile on the hotel floor. Again, discretion is key. Pop your dirties in the small bag for easy sorting at the other end.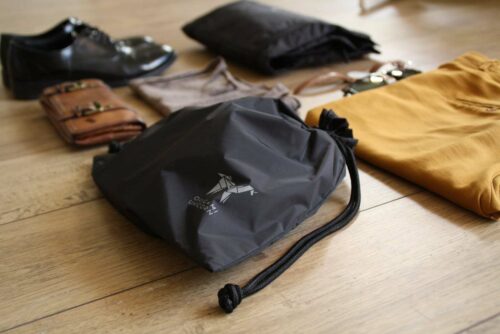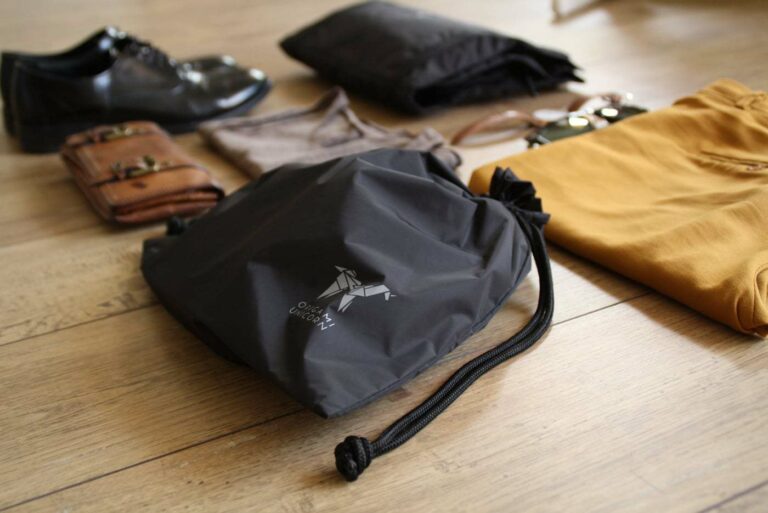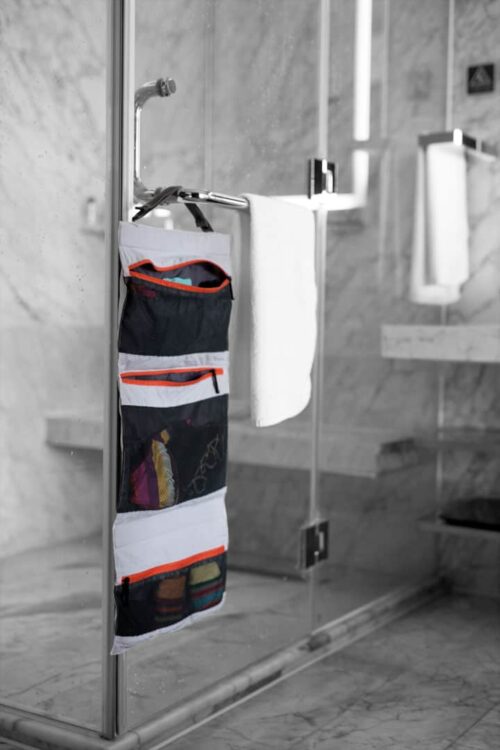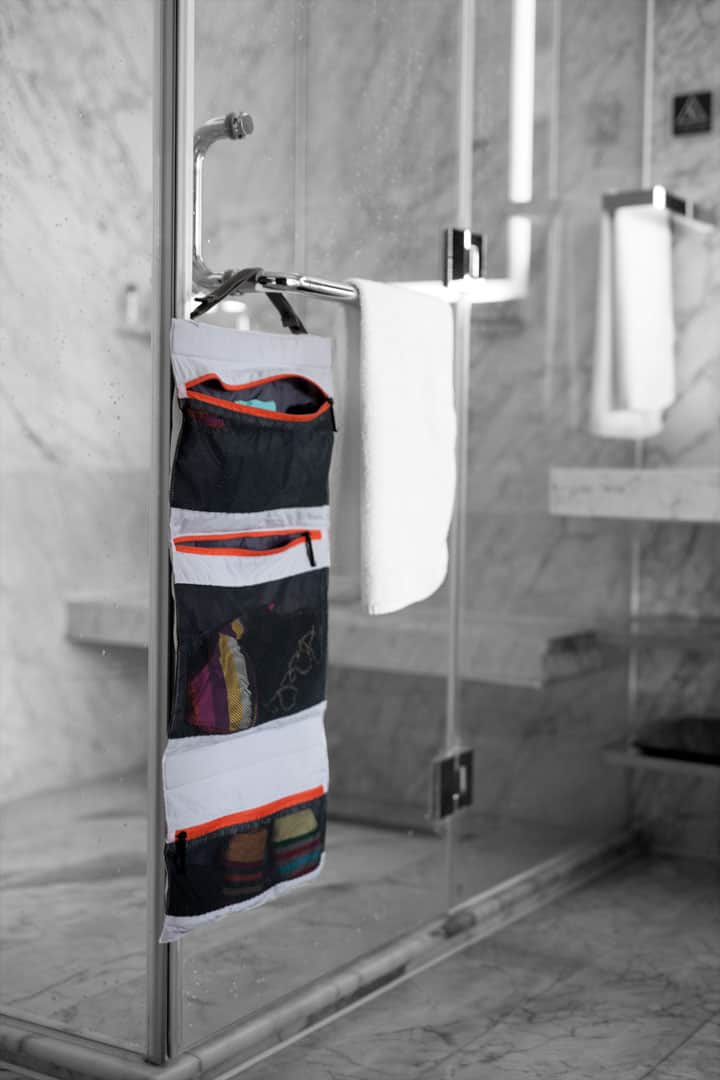 We have no qualms admitting, we may be swayed by a stylish product. Origami Unicorn delivers on this front with five gorgeous designs. A great idea for couples who share one suitcase or for families with different tastes. In this day and age, form and function should never be mutually exclusive.






They say TUO is suitable for up to seven days worth of underwear, socks, bras, swimwear etc. Seven days worth is more than sufficient even for travel of a few weeks or more. However, as we travel full time, I have tested the limits and find it will comfortably fit more than seven days worth.
So, in a nutshell, the Origami Unicorn Travel Undergarment Organizer is one of those little gems you didn't know you would love. Having tried various methods of keeping smaller items in one place for easy access, the TUO has been a welcome addition to our luggage.
The TUO is available directly through Origami Unicorn or Amazon.
See it in action here.
While we received a Travel Undergarment Organizer courtesy of Origami Unicorn, as always, all opinions are our own and have not been influenced in any way. We only ever review and share products we honestly like and would use ourselves.