REVIEW Taşkonaklar Hotel
Cappadocia, Turkey
If you are looking for an out of the ordinary travel experience this is certainly it. Taşkonaklar is a boutique cave hotel offering equal measures of heritage, charm and luxury. A combination rarely found in the cave hotels of the region.
This type of accommodation is more than just a travel requirement, it is part of the experience.
Overall rating 5 out of 5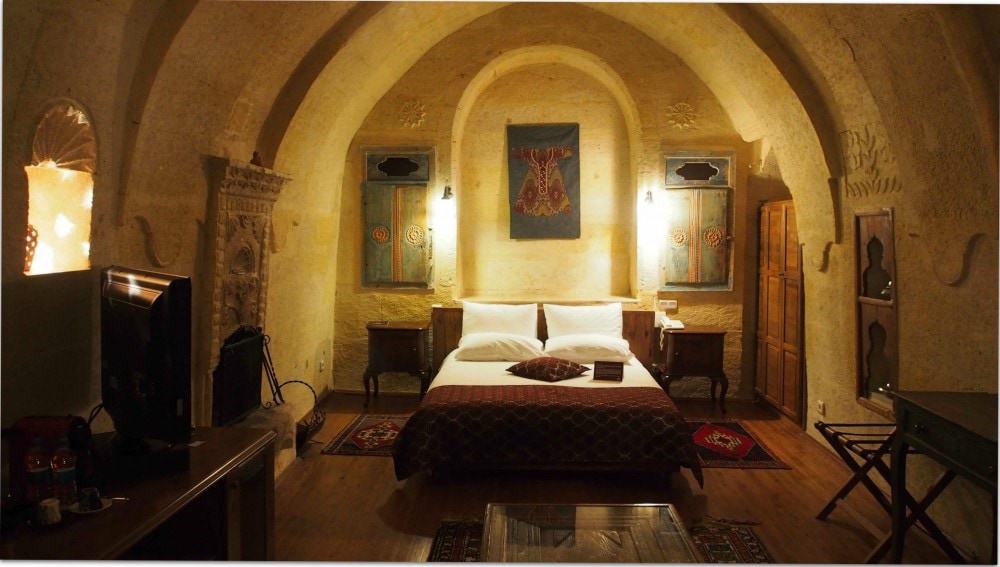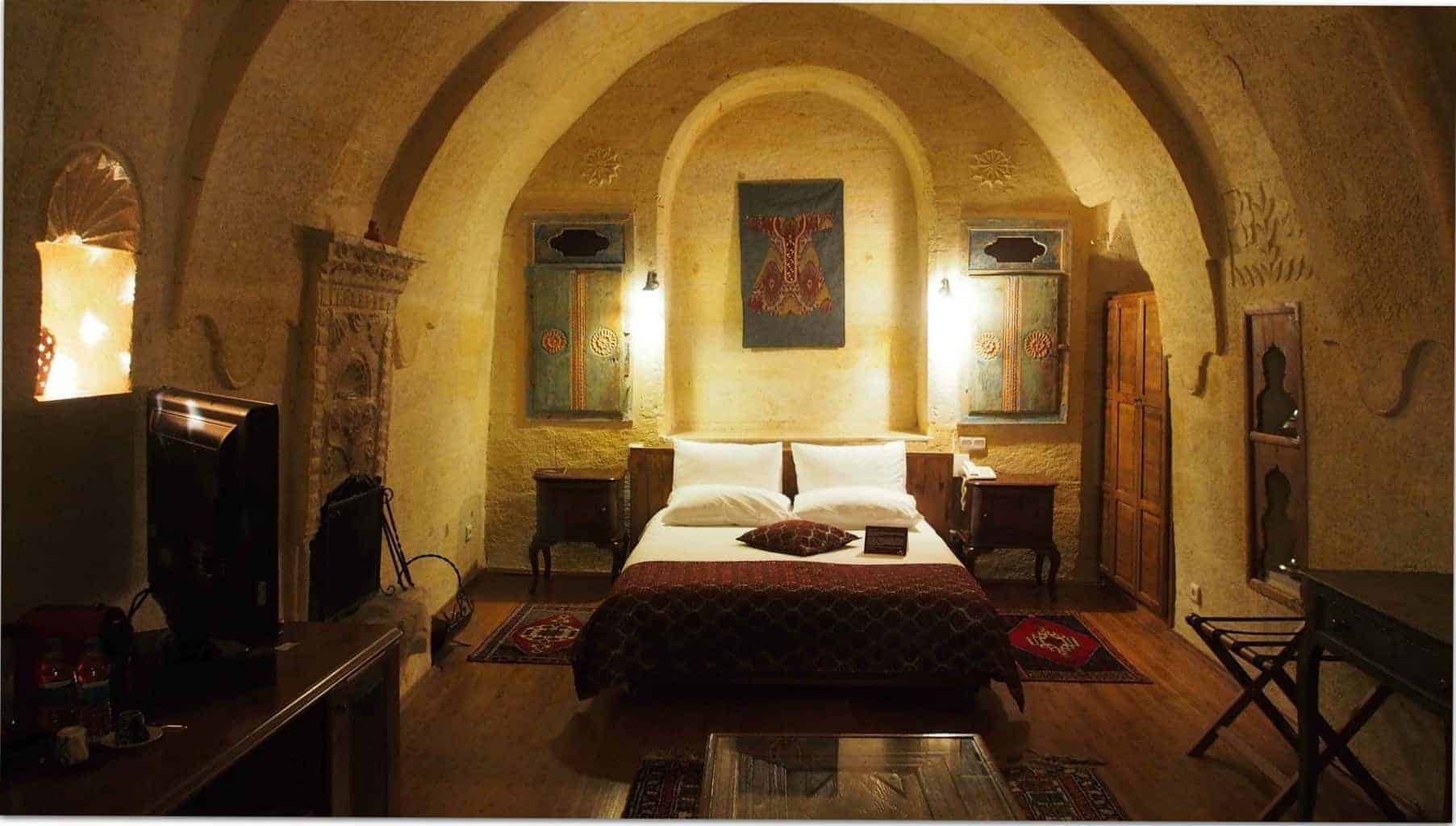 ---
Imagine a place renowned for sunrises filled with hot air balloons, fairy chimneys and underground cave cities dating back to the fourth century. A region so magical and special, it was declared a natural and historical preservation area by UNESCO.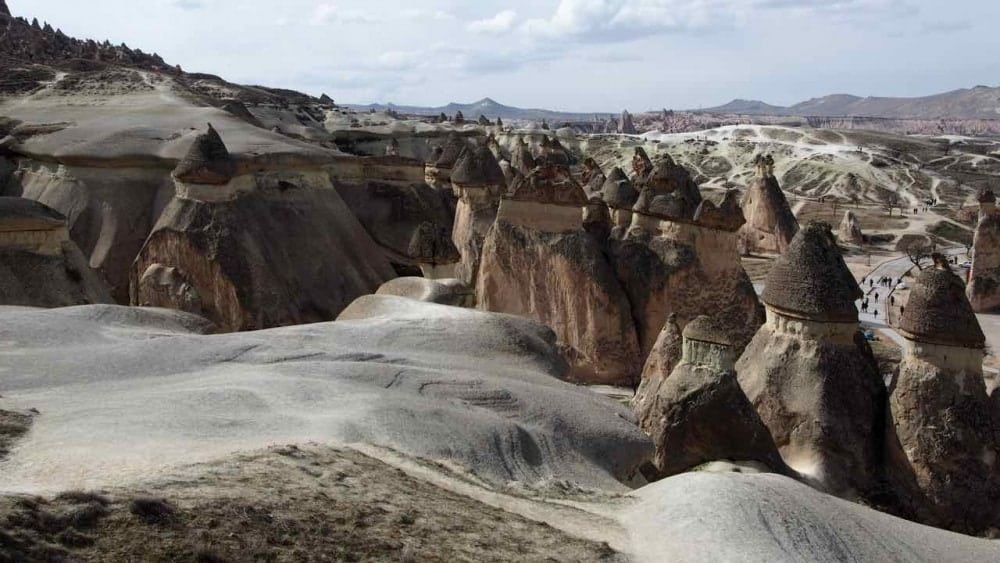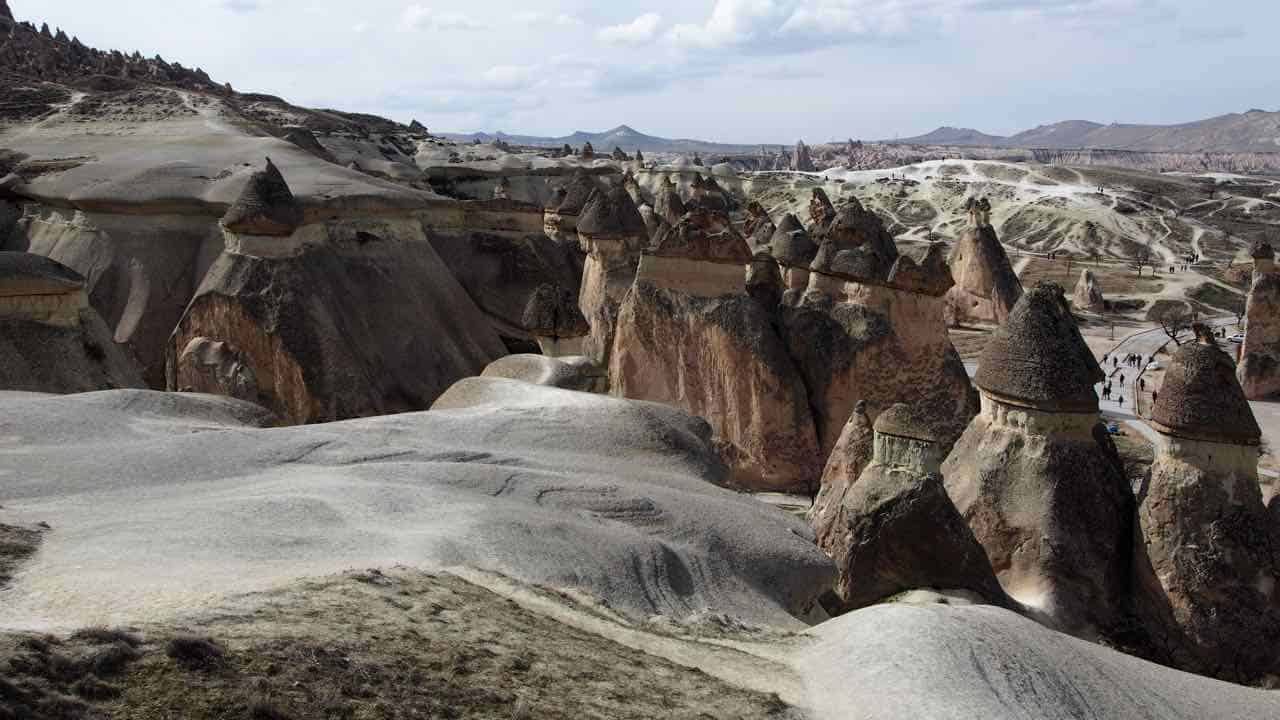 This is Cappadocia, Turkey.
---
 In Uçhisar, the highest town of Cappadocia, is the Taşkonaklar Boutique Cave Hotel.  A hotel bought to life from a collection of ancient cave settlements.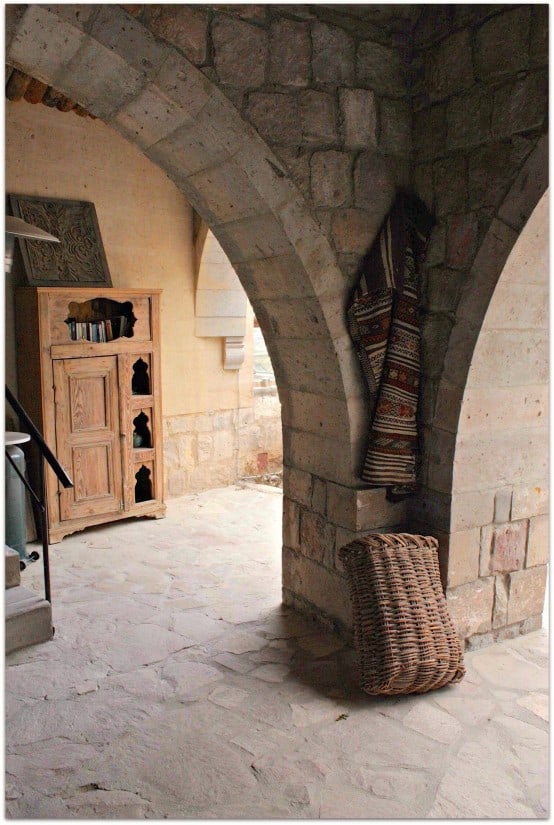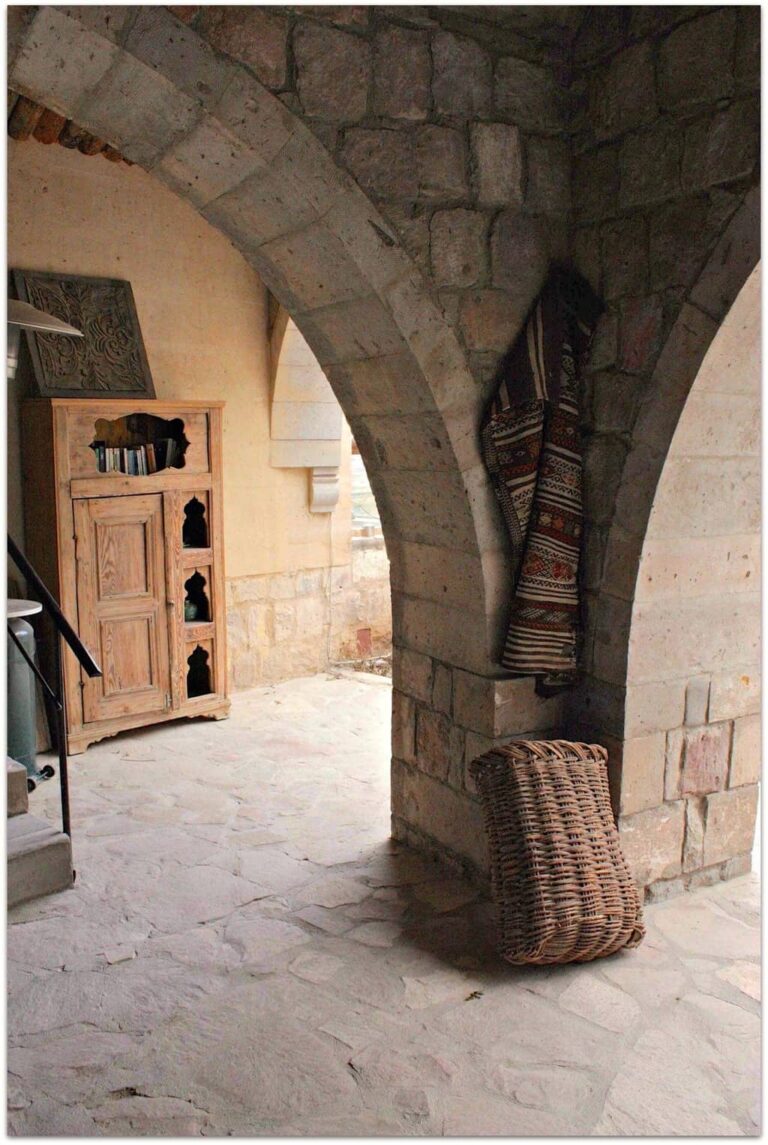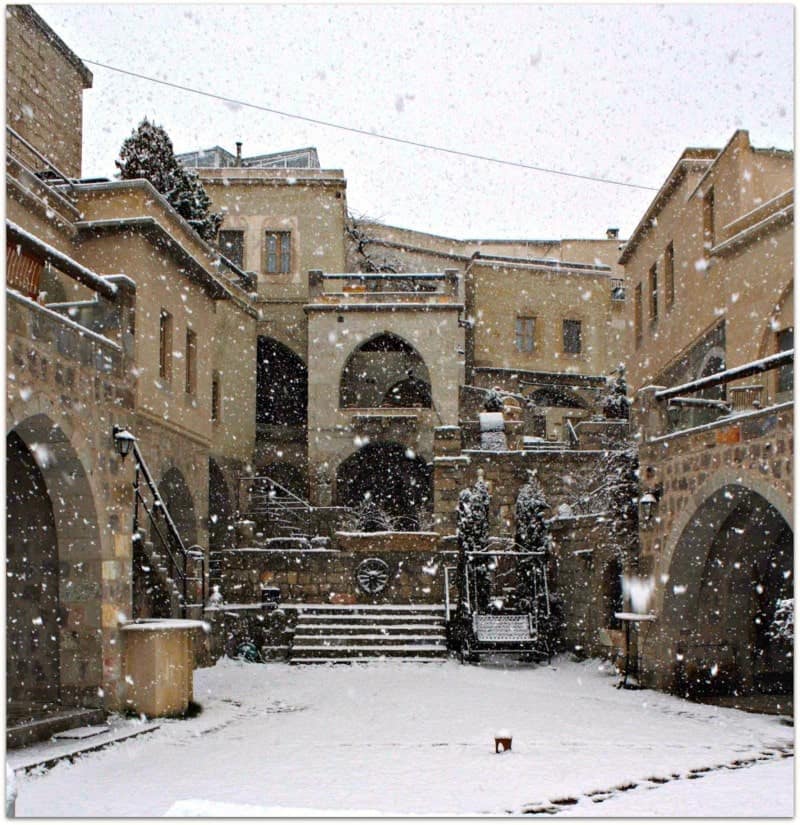 Carefully restored using local materials and ensuring the preservation of existing chimneys and stone structures. Each room takes on its own character, capturing the essence and simplicity of the original dwellings, seamlessly blended with comfort, beauty and modern amenities.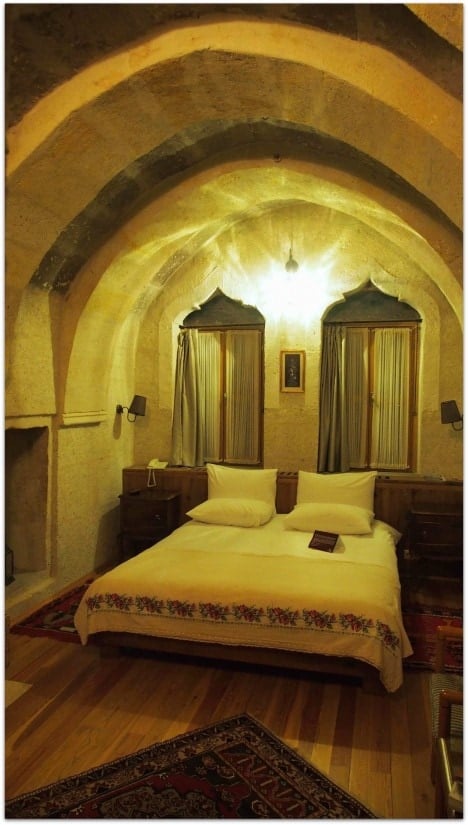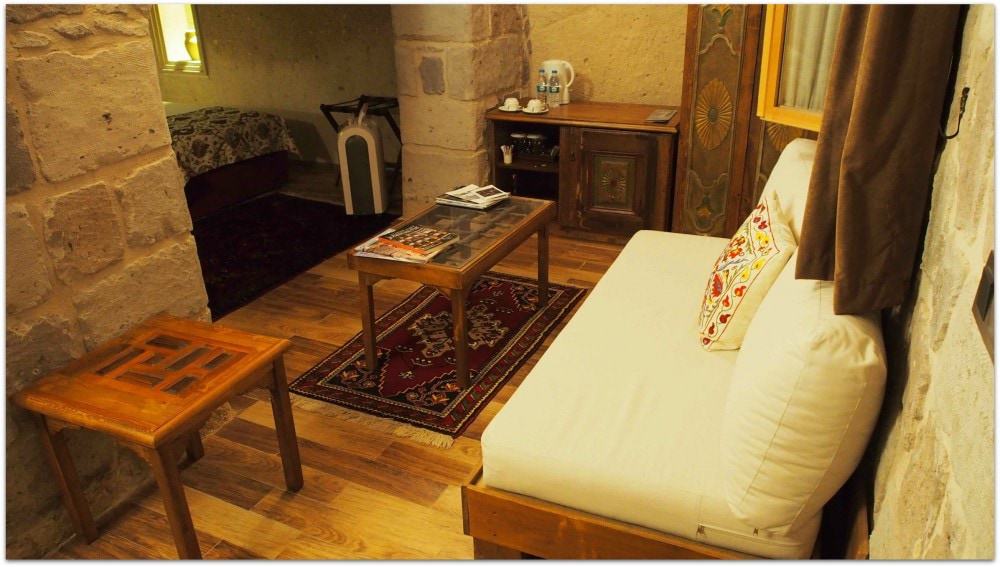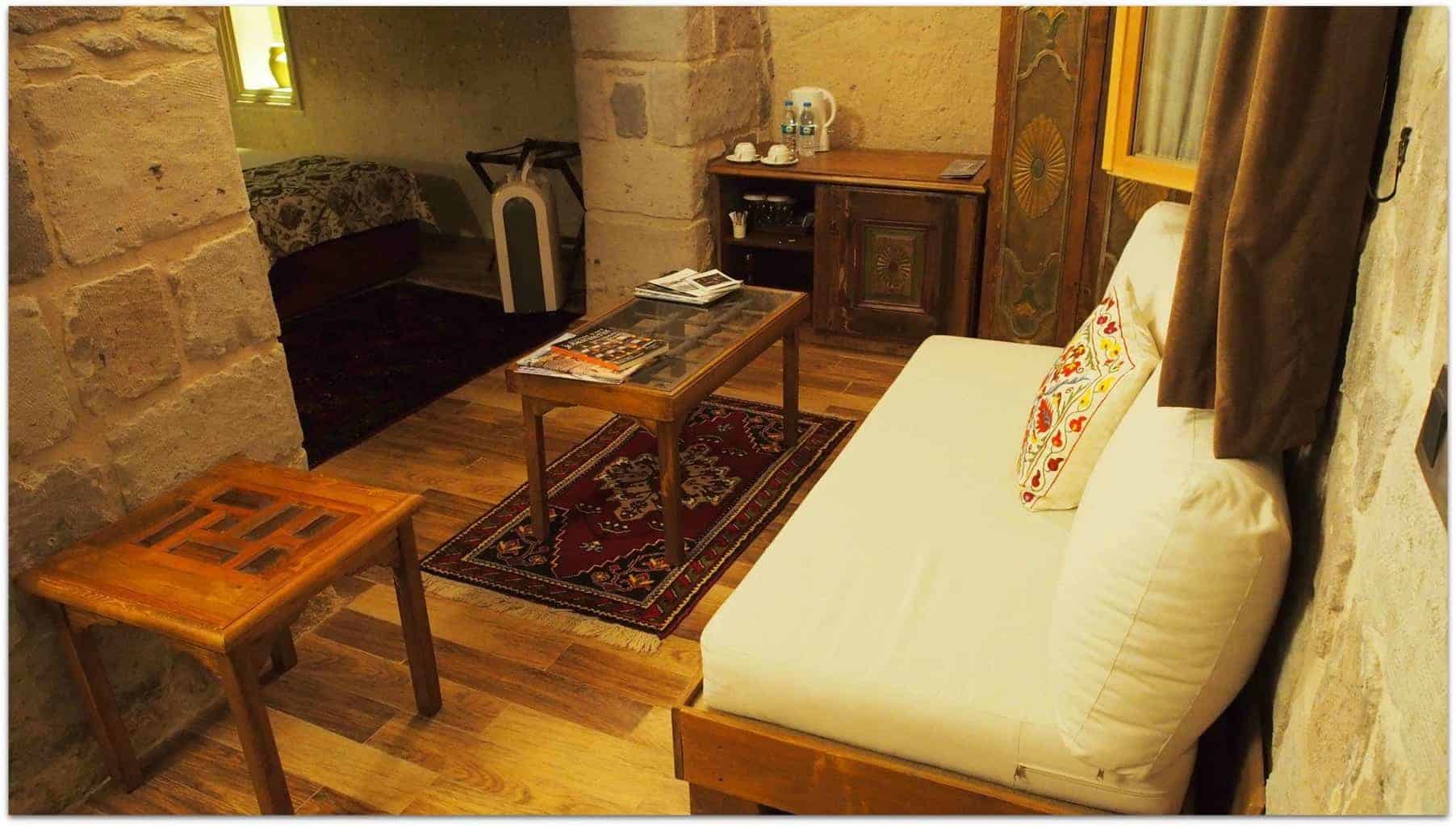 Arrival 
After driving eight hours from Pamukkale, the welcome we received was lovely.  Jo the manager was friendly, very helpful and gave the impression they had been waiting for us to arrive, we felt more than welcome.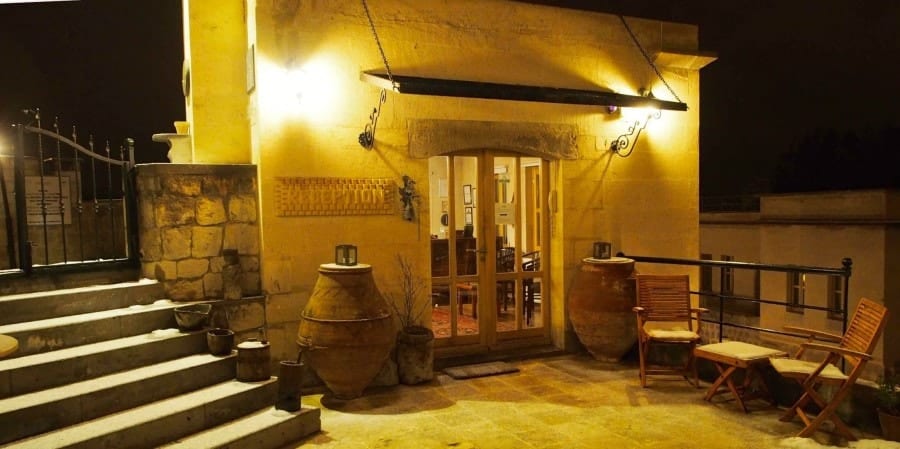 There was no unnecessary fussing in reception.  We were quickly shown to our room where Jo pointed out the features, including a single rose for Valentines day. It was these small touches during our stay and throughout the hotel that speak volumes about a hotel.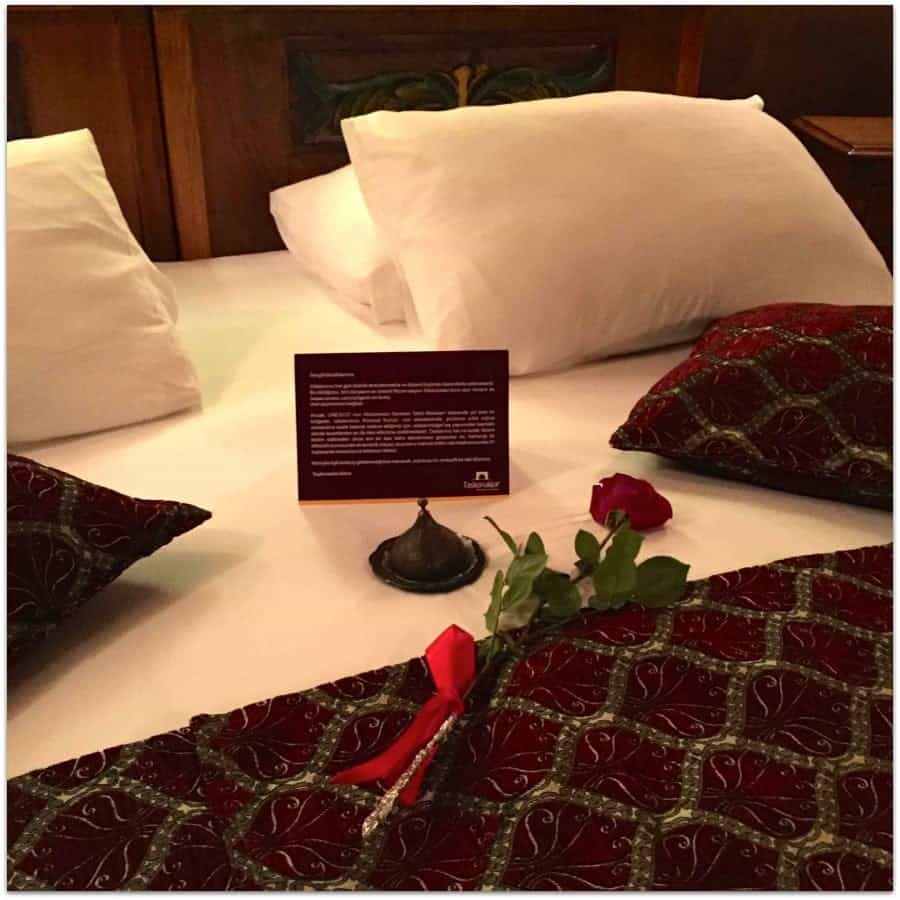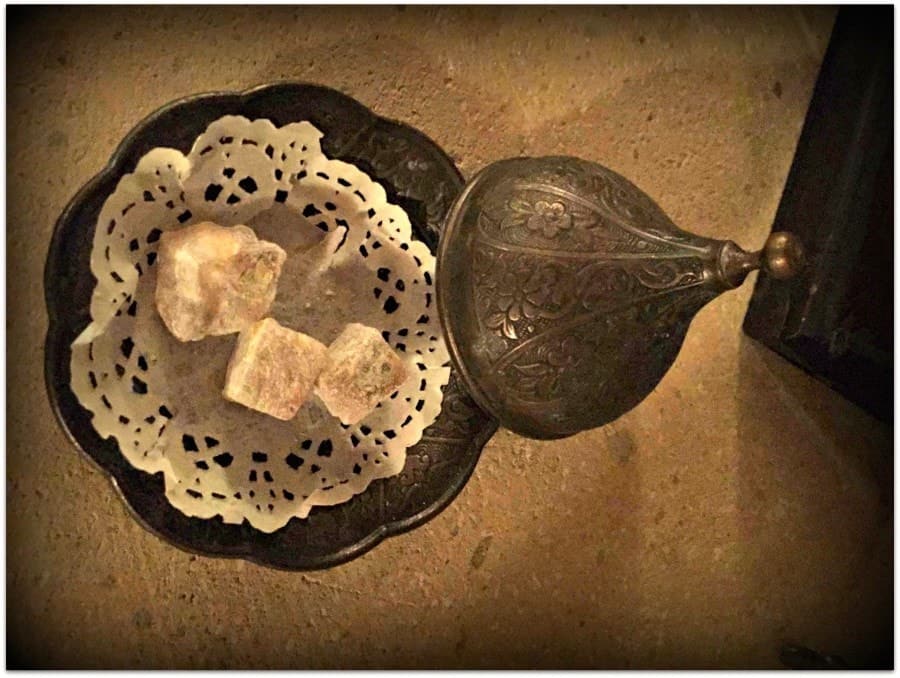 Service
In a word – Excellent!  Whether at reception, in the restaurant, the cleanliness of the rooms or even helping to get our car through the snow (we had a very unexpected, heavy snow fall during our stay!), the staff were always friendly, attentive and exceedingly helpful. They were always there when you needed them without being intrusive and nothing was too much trouble. This hotel understands the fine balance of good service.
Rooms
Taşkonaklar has 20 rooms including Royal suites with balcony jacuzzi, Deluxe suites with private terraces and Luxe suites with living room area. Of the 4 standard rooms, one is a suitable family suite. Each room takes on a character unique to the next, every one of them surprisingly spacious, some even feeling like a small apartment.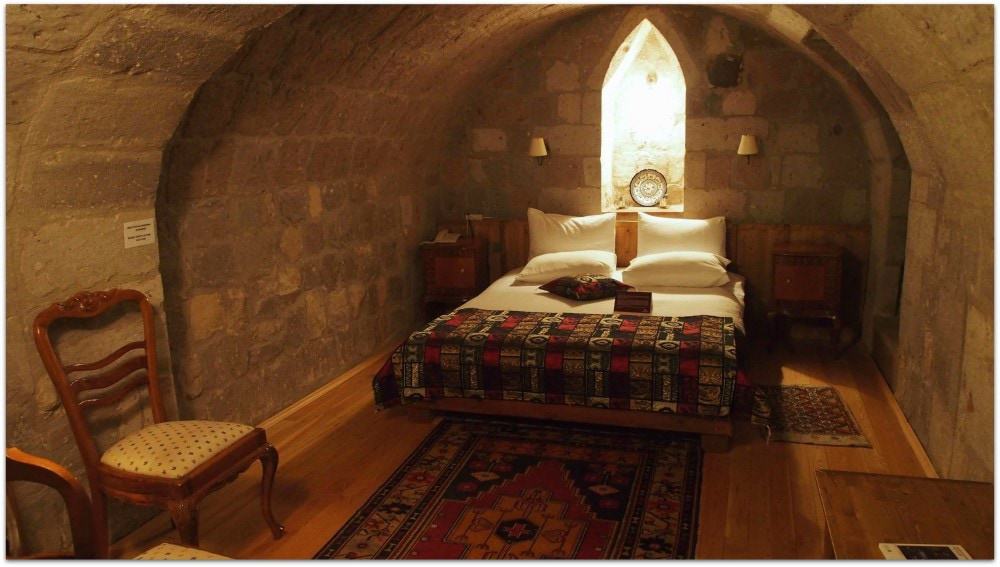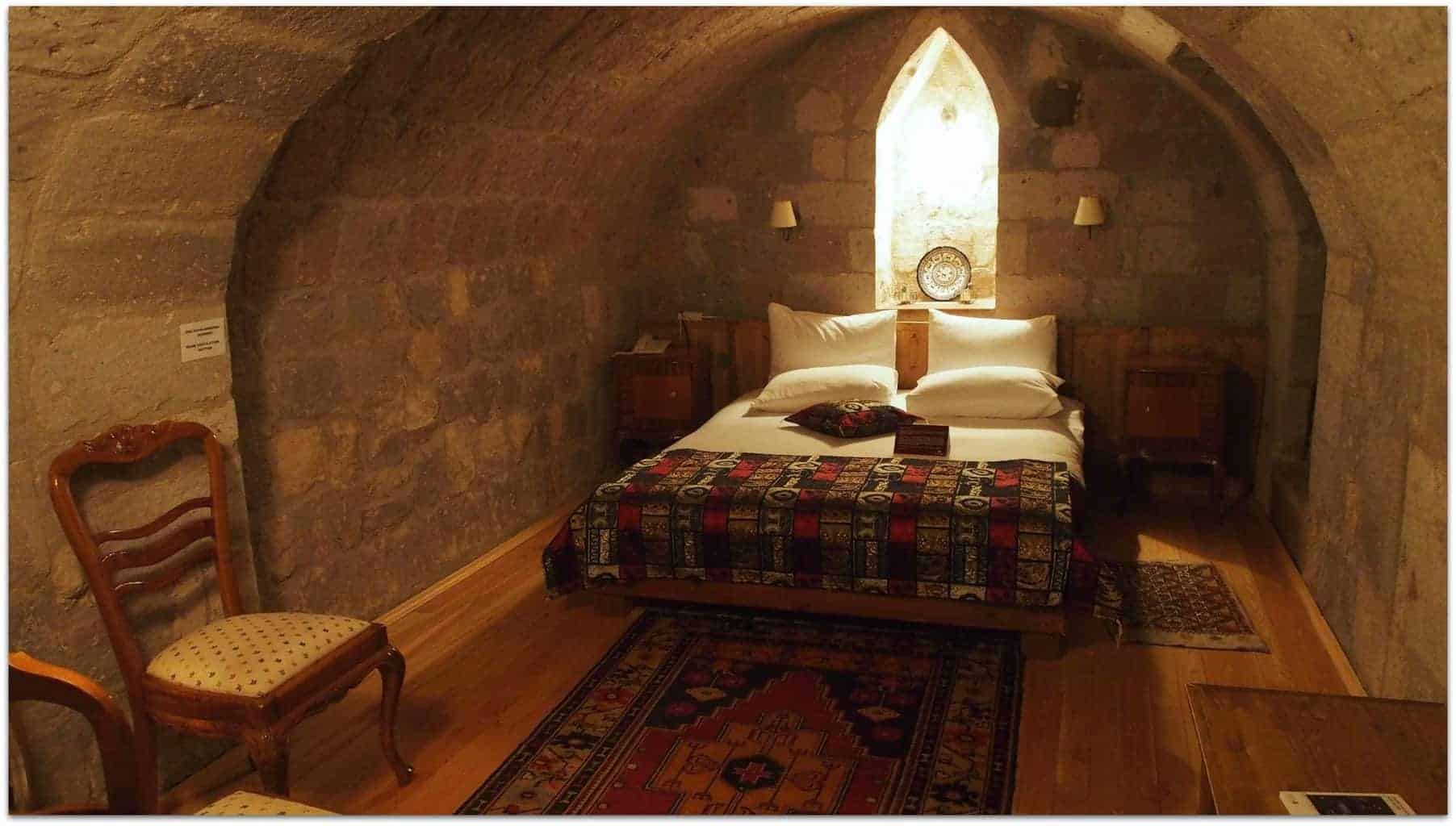 The very nature of the rock formations ensures they retain heat in the winter and remain cool in summer, making them very comfortable and one would think, carbon friendly.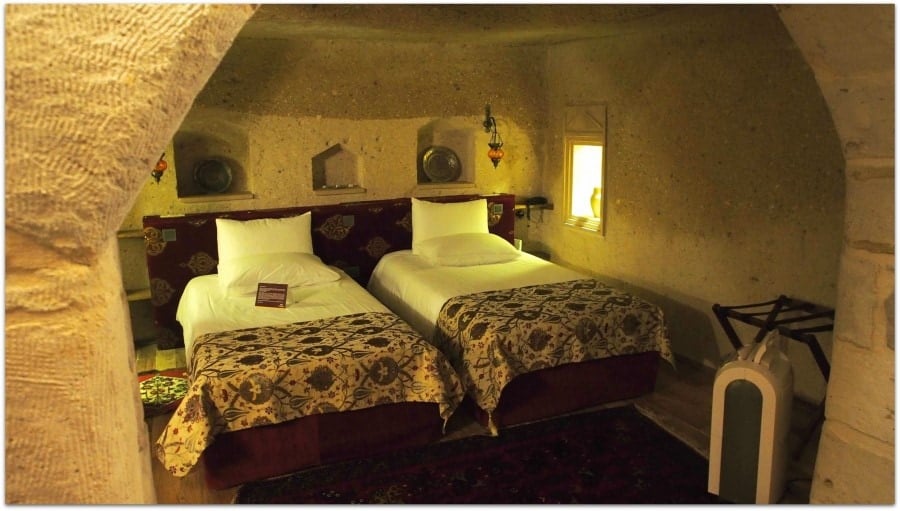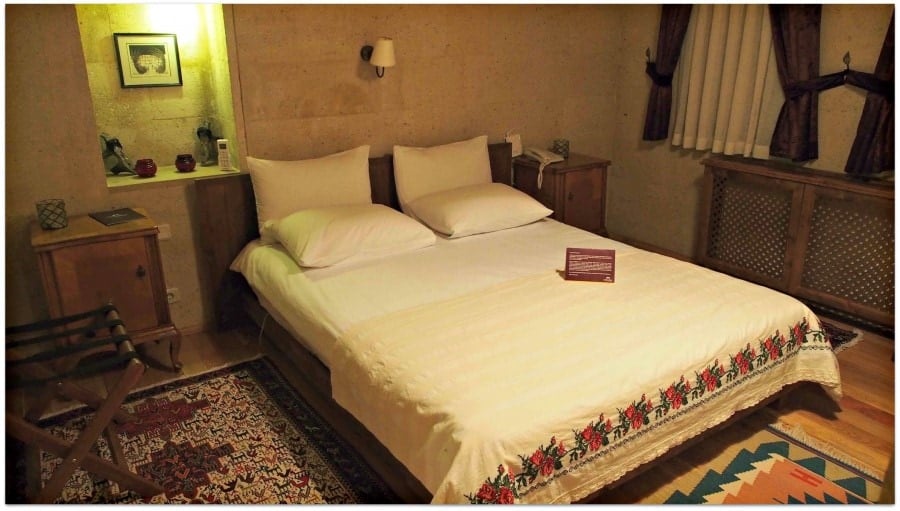 Gorgeous lounge and sitting areas, spacious foyers and touches such as antique fire places and furnishings make these rooms not only unique but an experience you can truly indulge in.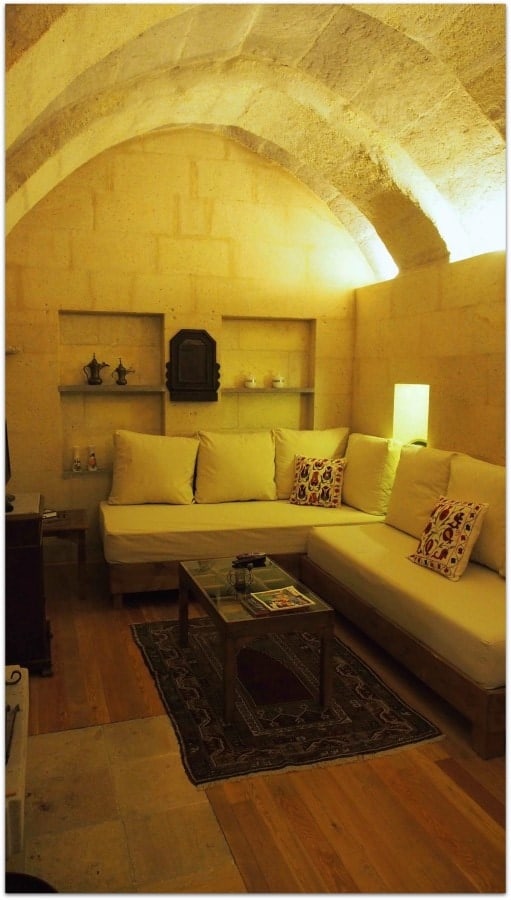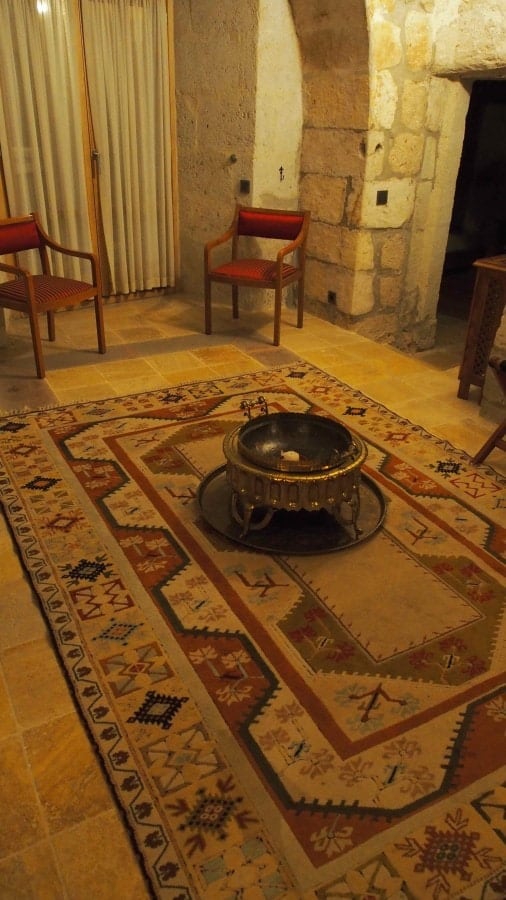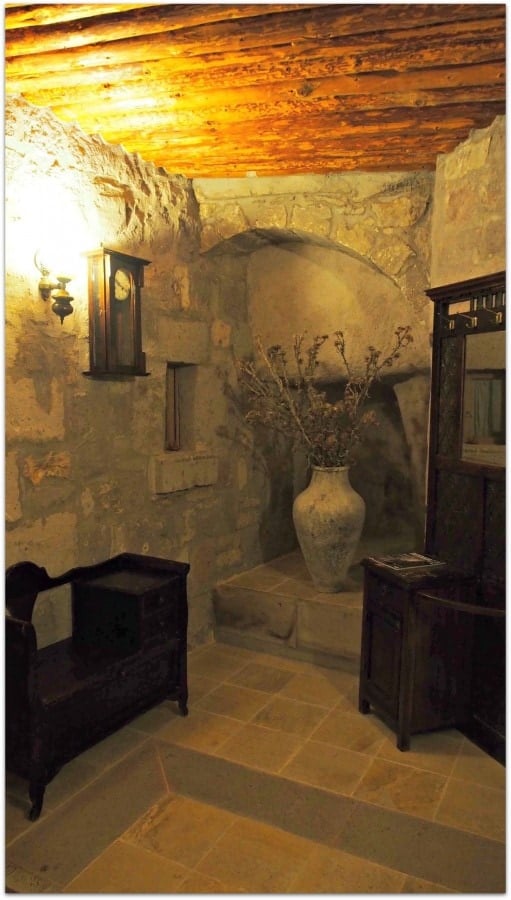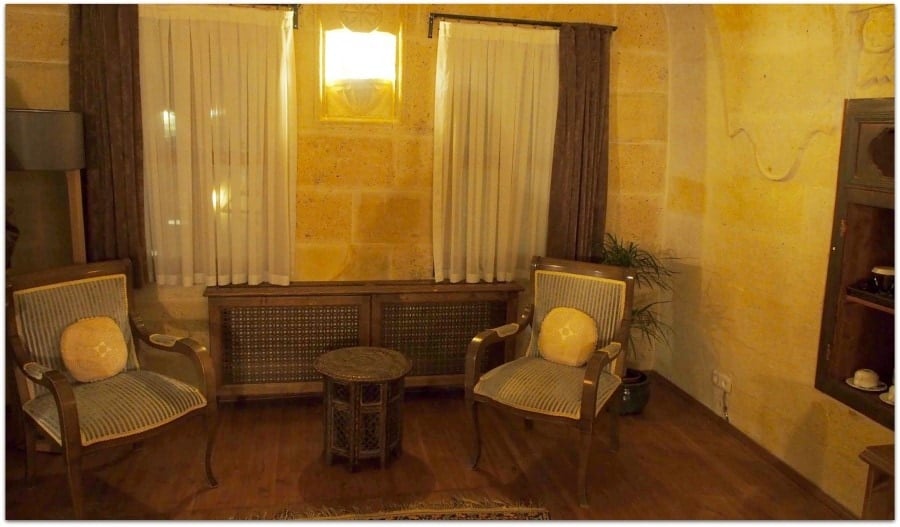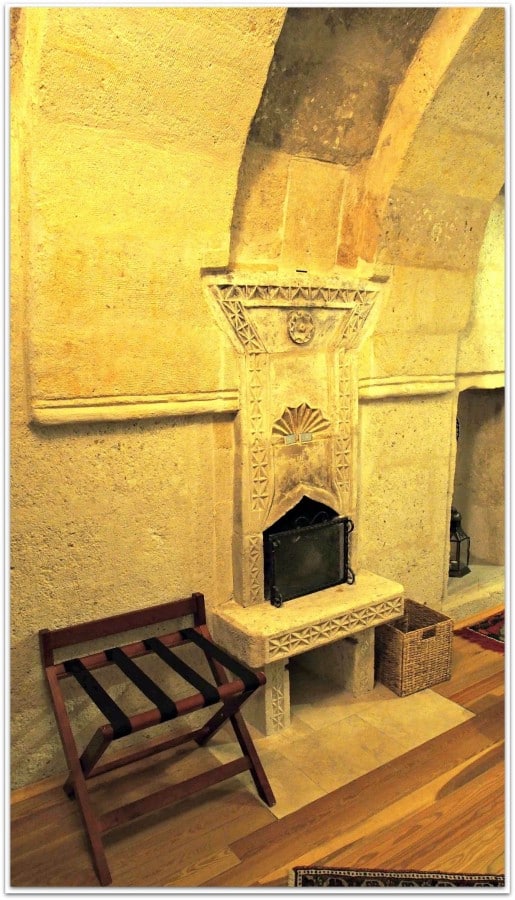 Imagine enormous bathrooms that exude indulgence. Showers carved into stone with majestic cathedral style ceilings and little touches of luxury to make you feel spoilt.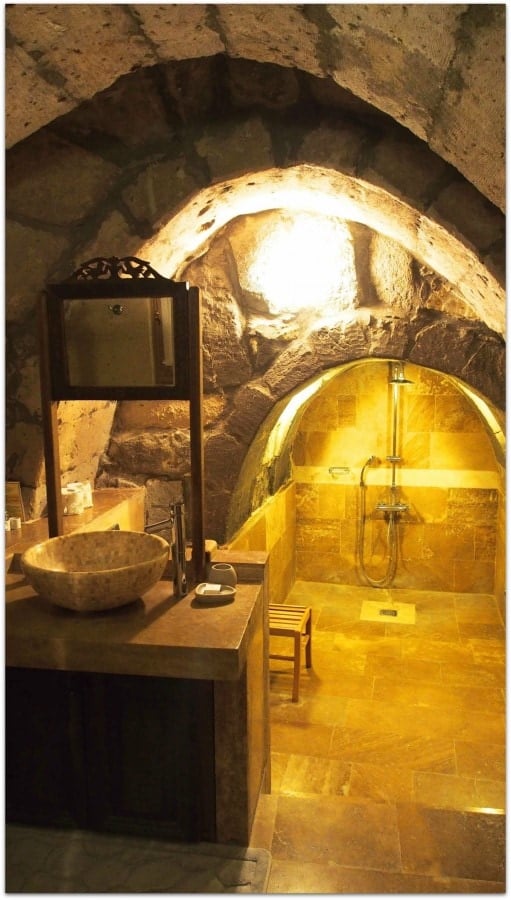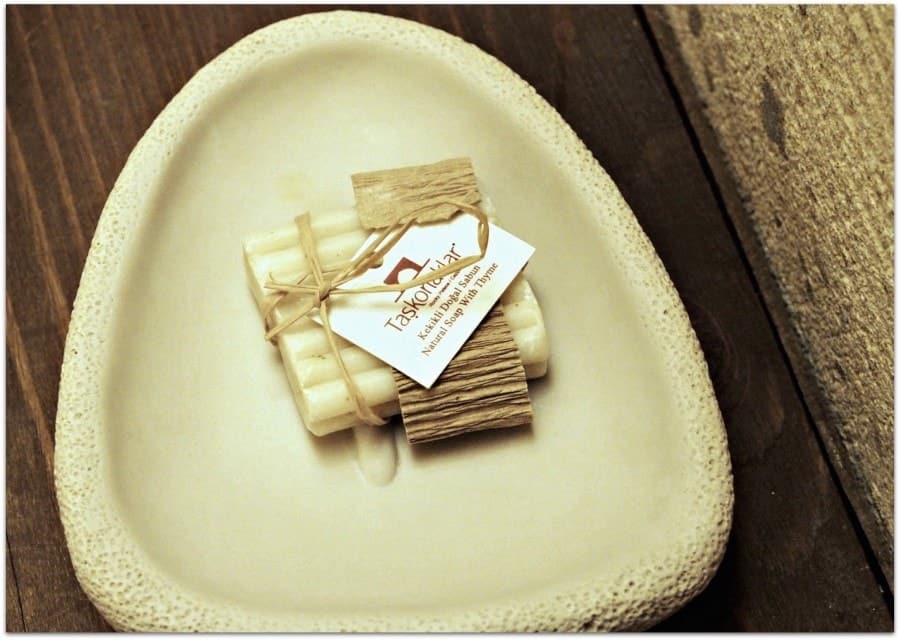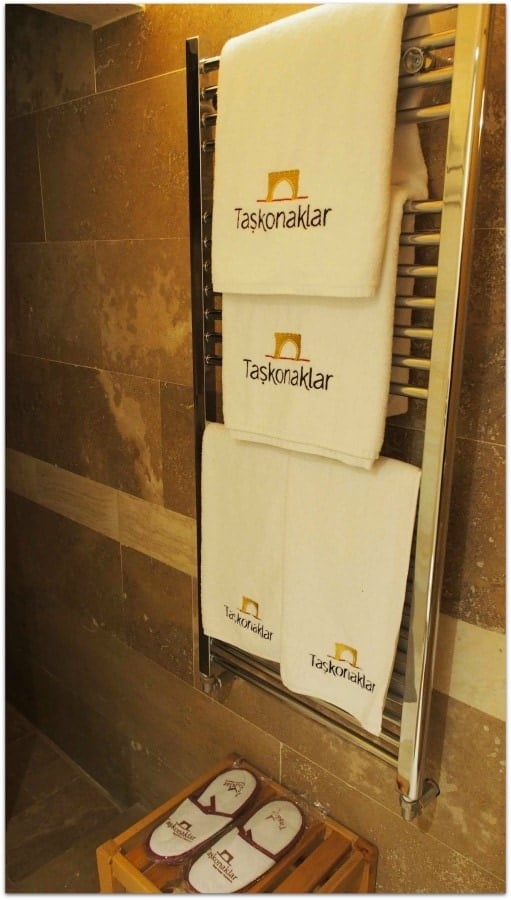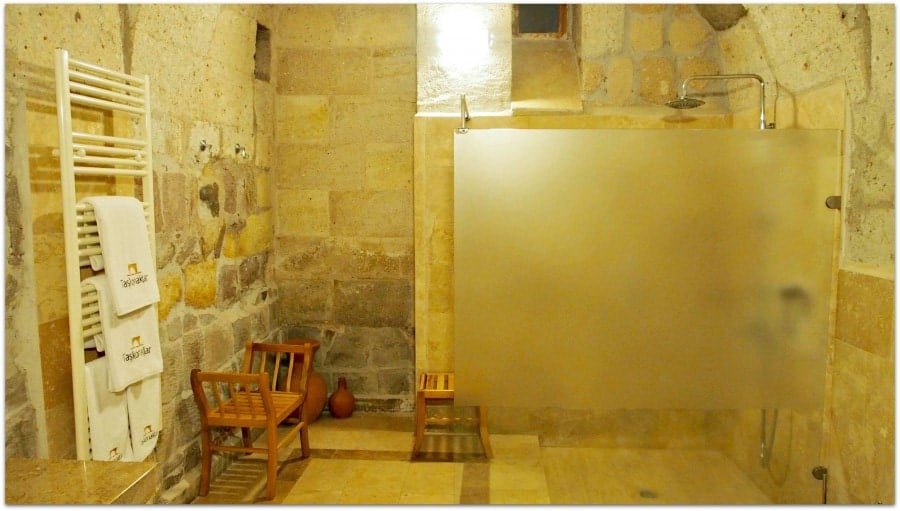 Small details throughout the hotel, such as ancient frescoes found in the original dwellings remind you of the hotels origins.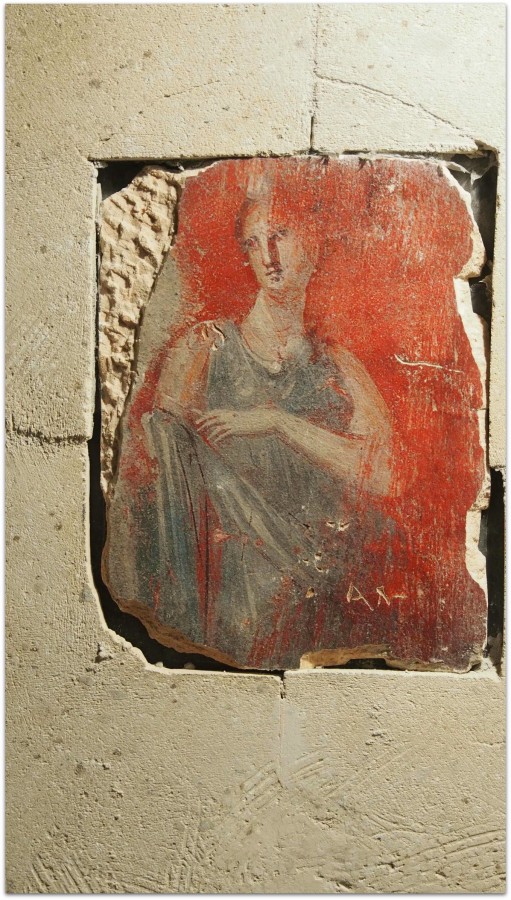 Facilities
Enjoy some time out in front of a roaring open fire in the spacious lobby or take in the spectacular views from one of the various terraces or balconies.  Give a high quality edge to your business requirements with the 45 person meeting space, equipped with all meeting facilities and full catering.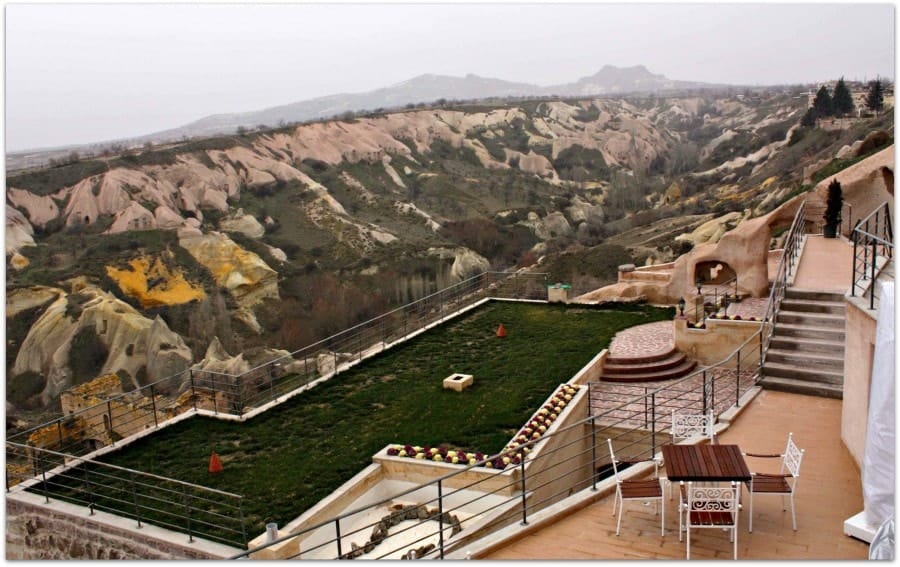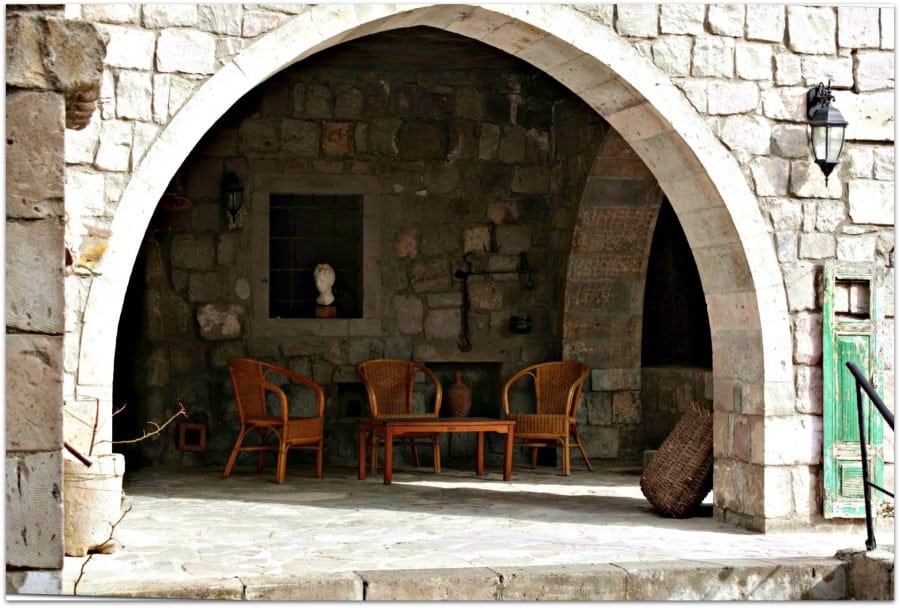 Restaurant
The restaurant serves breakfast daily and dinner is available on request by advance booking. With a gorgeous view over the valley, breakfast is a delight. A beautiful variety of choices are available including fresh local produce and home made Turkish specialities.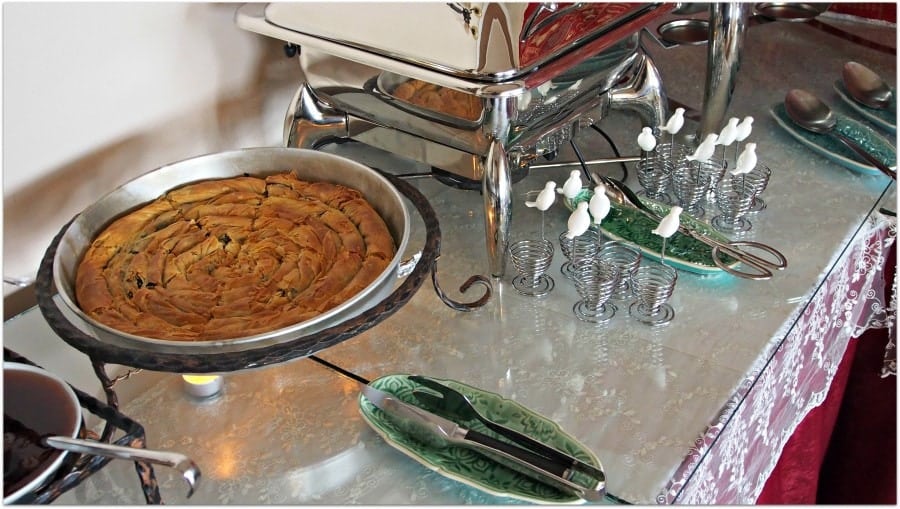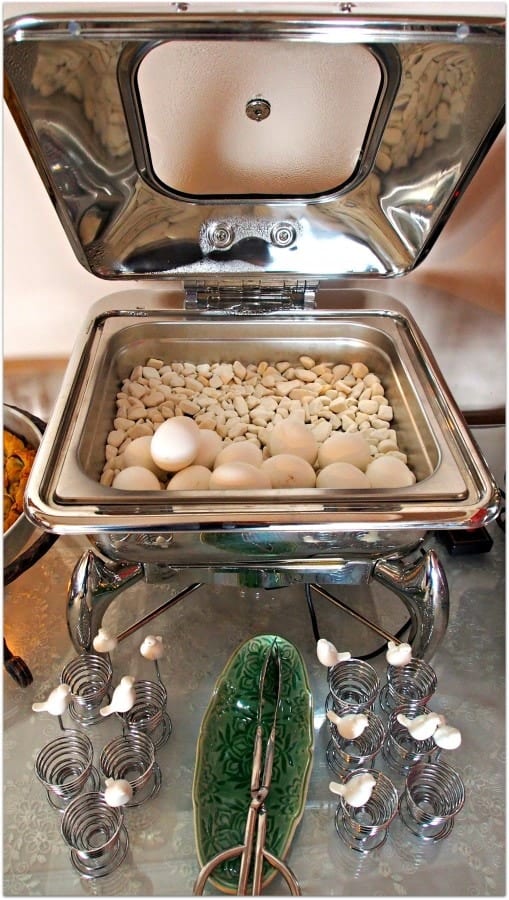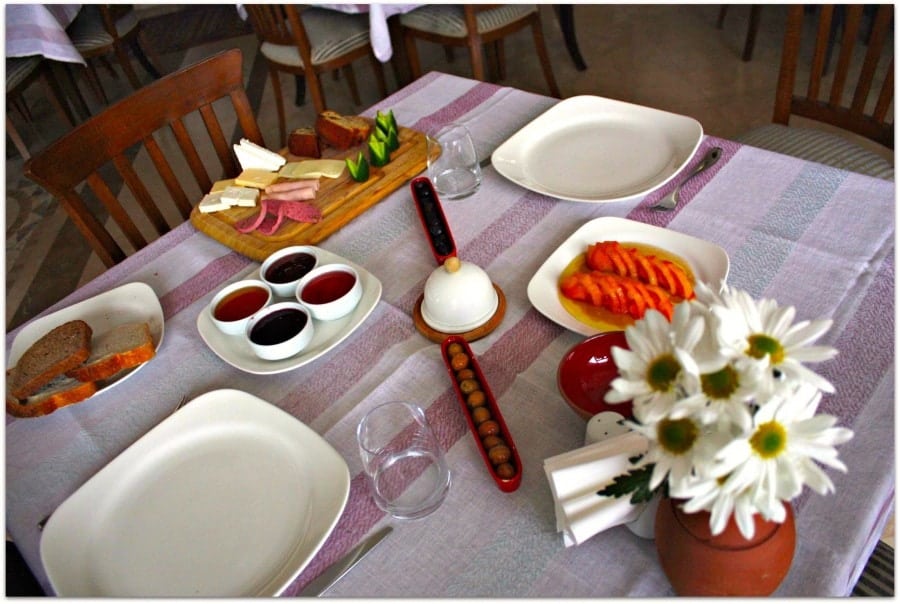 On the evening we arrived we were treated to a 3 course traditional Turkish meal, including a local dish known as Manti, tiny hand made pasta dumplings filled with spiced meat served with a yoghurt sauce. Simply delicious.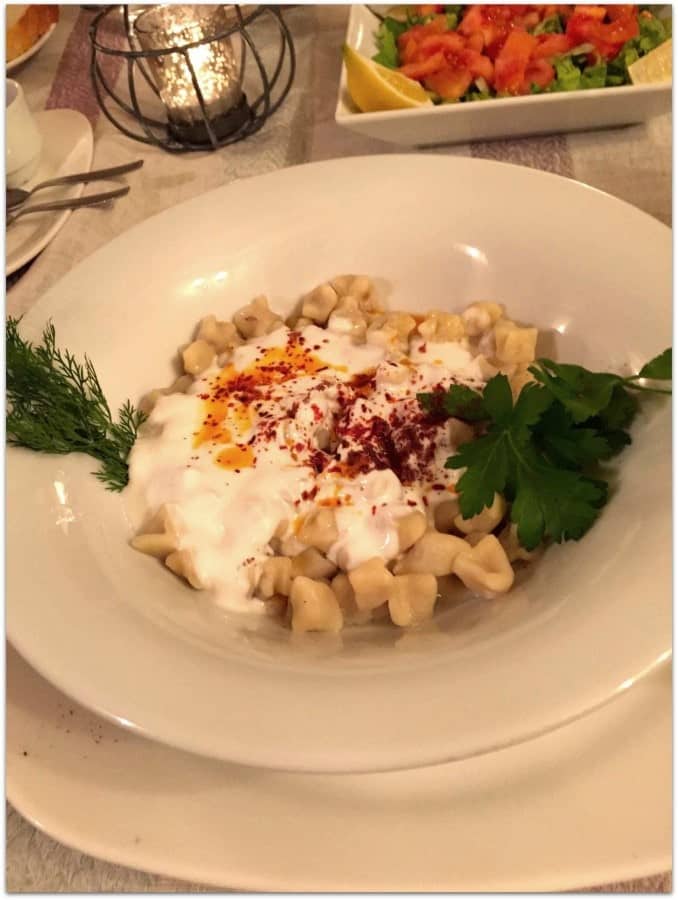 Location
Uçhisar is ~6 km's from the main town of Göreme. Being the highest town in Cappadocia it offers some of the best views over the valley. While Uçhisar is a smaller town it does not lack anything you would require, there are plenty of restaurants ranging from cheap and cheerful to high end establishments close by.
Would We Stay Here Again?
In a heart beat! Taşkonaklar is nothing short of gorgeous. Combine luxury with a truly unique accommodation experience and you have a holiday that will stay with you forever. Cappadocia also has so much to offer, our few days there was barely enough.
Negatives
We found no negatives, other than an unexpected heavy snowfall meant we had to cut short our stay in this fabulous hotel. This hotel is a credit to the region and its heritage.
Essentials
Rooms start at €120.00/ night for a standard and Royal Suites start at €225.00 / night. Price includes breakfast. Complimentary wifi is available but may at times be a little unreliable due to the nature of the rock structure and location. There is parking available near the hotel.
The Verdict
Taşkonaklar is the perfect complement to any visit to Cappadocia. While there are other cave hotels in the region, Taşkonaklar offer the highest quality in comfort, service and location while remaining true to the heritage of the original dwellings. If you want to indulge in your Cappadocia experience, this is a Cappadocia experience we highly recommend.
---
We would like to thank Taşkonaklar Hotel for hosting us during our stay in Cappadocia.As always, all opinions expressed in this review are our own and have not been influenced in any way.