As we study the road map and stock up on doggy snacks ready for the Rescue Dog Road Trip,  a 2,000km adventure through Bulgaria and Romania to raise awareness about animal welfare issues and the people who work tirelessly trying to eradicate these issues, we will be sharing the stories about the people and the dog behind this adventure.
This is the woman behind the dog. The lady who inspired the Rescue Dog Road Trip- Meet Candy.
With support from Trusted Housesitters, Sprocket will be taking over Vagrants of The World's social media channels to share his  adventure. You can follow Sprocket on Facebook, Twitter & Instagram starting 21 May 2016
#rescuedogroadtrip #sprocketunchained
---
When you work hard to find a better life for each dog, you could never imagine, in your wildest dreams, they would end up on such an amazing adventure let alone being allowed to share it on social media.
Sprocket always was the charismatic one so it is probably not surprising he has found adventure and Facebook!
Now that Sprocket is becoming known outside of Little Angels Rescue, people have been asking about the woman behind the dog, that's me, Candy.
When I was still living and working in the UK, like many people do, I became very disillusioned with my life. The never ending treadmill of work.
I didn't want to end up dying and having my headstone read nothing more than: "Here lies Candy, she worked hard".
During this time, I decided to visit some wonderful Bulgarian people I had met in the UK. I instantly fell in love with the mountains in southern Bulgaria. These chance meetings and encounters changed my life forever. It has been 10 years since I gave up work, bought my house in a small village in the Rhodope Mountains, packed up my 4 dogs and moved to Bulgaria for good.
Where I live, here in the mountains is one of the most beautiful places on earth.


I had never had any involvement with rescue organisations before, but like my change of lifestyle, it too just happened. When I would travel through the villages and towns, I would see many starving and neglected dogs scrounging for food on the streets. I also noticed so called pets being kept on short chains in very poor conditions.
Then I found 'Tar' as a small puppy. She had been hit by a car and left to die on the side of the road. She was shivering from her injuries and was letting out the most terrible screams. I couldn't believe people were walking past as if she just wasn't there. I picked her up and went looking for a vet. The only vet I could find was a big animal vet who clearly didn't care. I was told there was nothing to be done, let her die. I took Tar home and she is still with me today.
Next, it was Anty and Panty who I found discarded on the side of the road. There were so may dogs in dire need of help I suddenly had 20 dogs and no way of re-homing them. I knew this was not sustainable. If I continued I would become a hoarder which would eventually become unsanitary and possibly unsafe for both me and the dogs. If I did nothing, I would have to turn a blind eye to the many dogs I was seeing in desperate situations. Thankfully, through a facebook group, my sister found an organisation in Germany who could help me find foster and permanent homes for these dogs.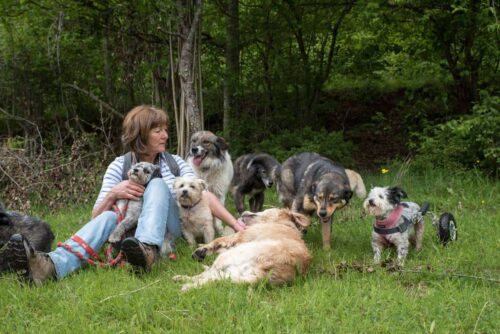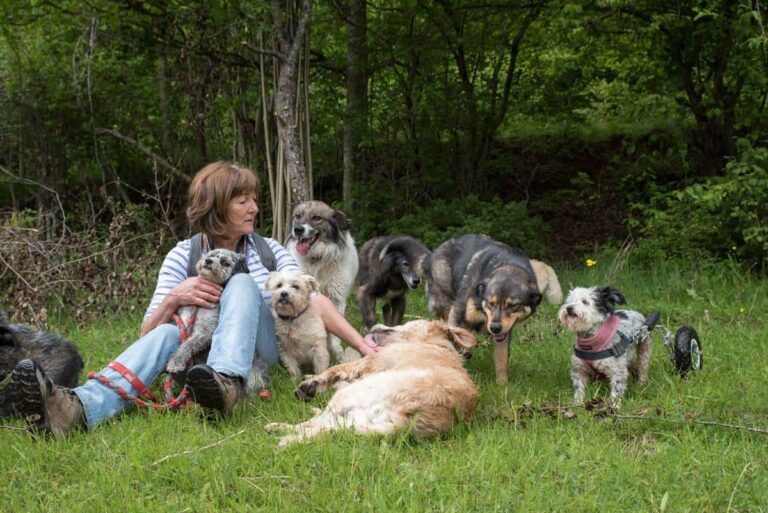 Since then, a dedicated animal transport van has been purchased and regular trips are made from Bulgaria, in association with other organisations in Europe and the UK, to re-home these dogs once they are healthy, have been vaccinated, microchipped and neutered. An enormous effort has been made to find dedicated vets to assist with their care and rehabilitation and to help establish sustainable neutering programs.
Education of older vets, especially those outside of the cities, is also a big undertaking. Highlighting the importance of adopting modern veterinary techniques and understanding neutering programs are paramount to addressing the issue.
While great progress has been made over the years, we still have some big issues to tackle before we make a real difference. There is still so much ignorance, lack of education and corruption. It's very hard to instil the idea dogs need exercise, proper feeding, and to be neutered so they don't have litter after litter of puppies that are then thrown on the street. In our area, there are no street dogs as such. Just unwanted dogs. Puppies and sick and injured dogs are dumped in the town as people feel it is more humane dumping them where they think they will find food.
Little Angels Rescue now rehomes between 100 – 120 dogs each year. 150 – 200 dogs are neutered, a number we hope to see continually increase. It is very hard work but it is infinitely very rewarding. I love every minute.
As for Sprocket, what can I say, keep an eye out for him on the road or on social media. It's going to be a wonderful adventure. I hope he sends me a postcard.
There are always plenty of dogs on hand to help out at Little Angels Rescue. Even when the car needs cleaning!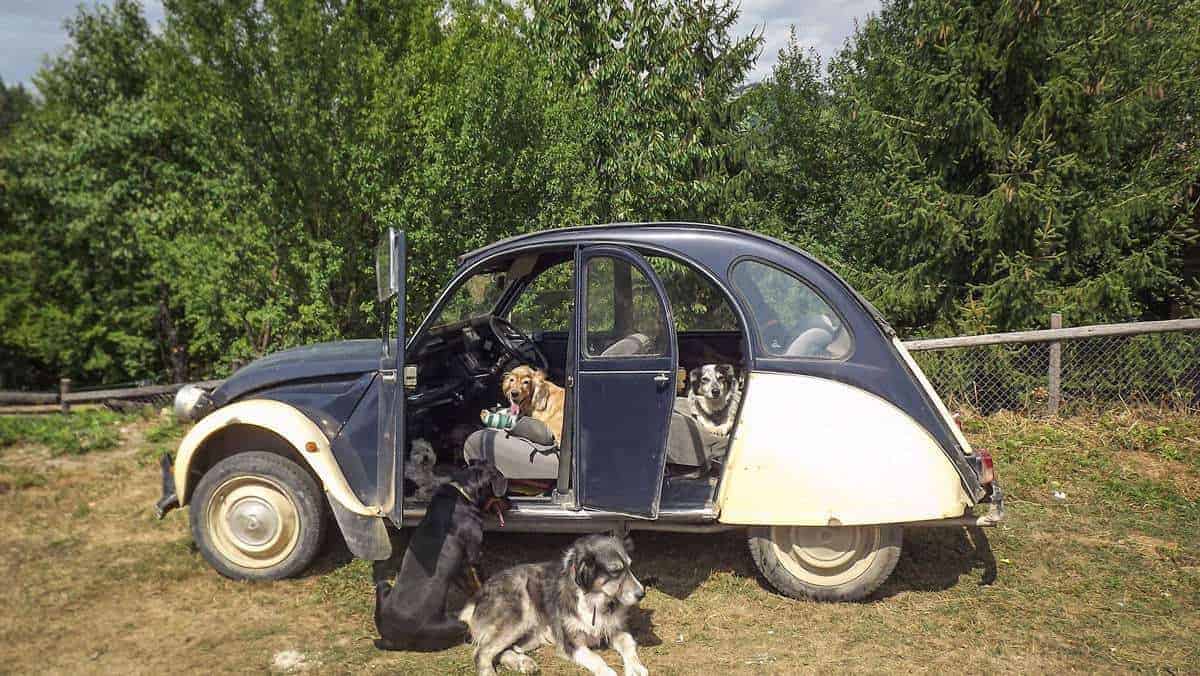 Sprockets adventure runs from 22 May to 4 June 2016 and is being supported on social media through Vagrants of The World Travel,Trusted Housesitters and of course Little Angels Rescue Bulgaria
#rescuedogroadtrip #sprocketunchained
Find out more about Little Angels Rescue Bulgaria here or to see what is happening in real time, head to their Facebook page.
Read more about Sprocket Here – The dog behind the trip.