As we ready the VW camper and pack our water bowls and favourite bones for the Rescue Dog Road Trip,  a 2,000km adventure through Bulgaria and Romania to raise awareness about animal welfare issues and the people working tirelessly trying to eradicate these issues, we will be sharing the stories about the people and the dog behind this adventure.
First, the star of the show. This is Sprockets story.
With support from Trusted Housesitters, Sprocket will be taking over Vagrants of The World's social media channels to share his  adventure. You can follow Sprocket on Facebook, Twitter & Instagram starting 21 May 2016
#rescuedogroadtrip #sprocketunchained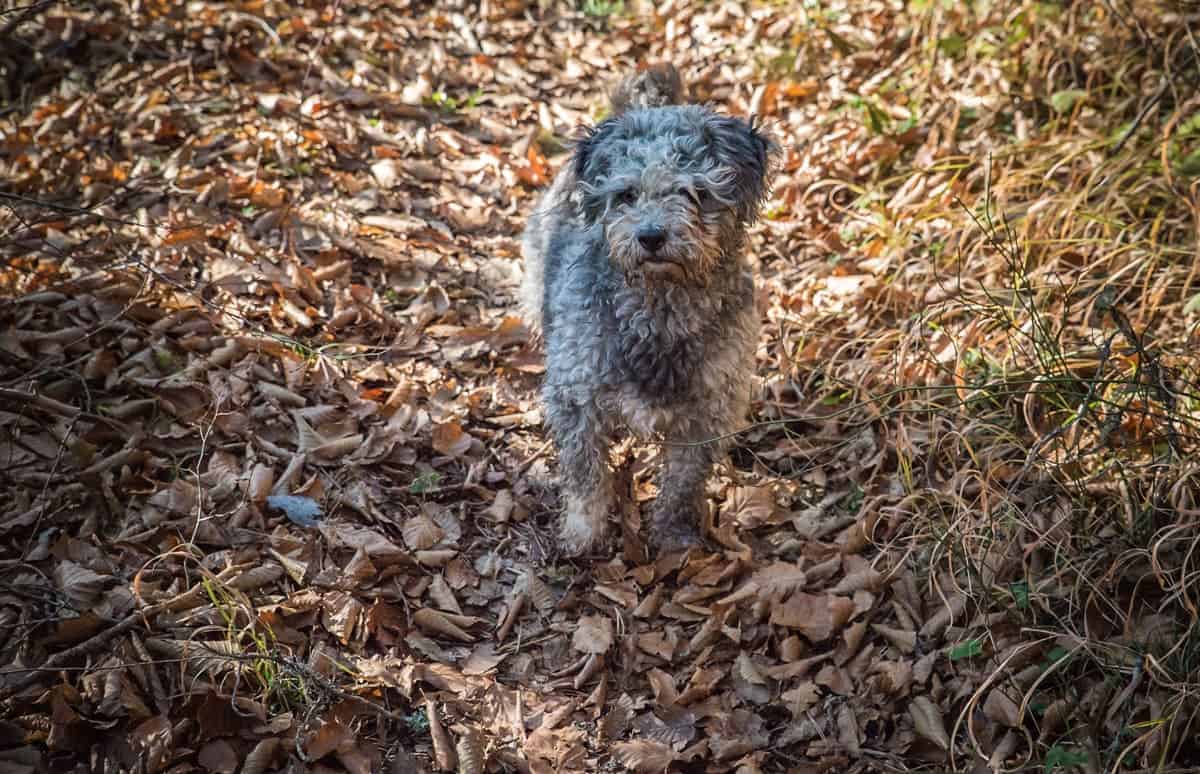 My name is Sprocket and this is my story. I was born in a city called Plovdiv, my Mummy was a poodle but I never knew my Daddy. When I was a baby, I lived outside with my mummy and my brothers and sisters in a small garden. We were happy but often hungry as there never seemed to be enough food.
One day when I was about 5 weeks old an old man and lady came into the garden, they were friends of our owner. After looking at us all, they suddenly grabbed me by the scruff of my neck and put me in a dark box which they put in the boot of the car. I was so frightened as it was dark, noisy and it was the first time I was on my own.
The car made me feel very sick so I kept throwing up and crying for my Mummy but she didn't come. Eventually, I fell asleep until suddenly the car stopped, someone opened the boot and picked up the box I was in. When the box opened I was picked up by my scruff again but this time, they held me far away as I was covered in vomit. I had been so frightened I had also made a pee.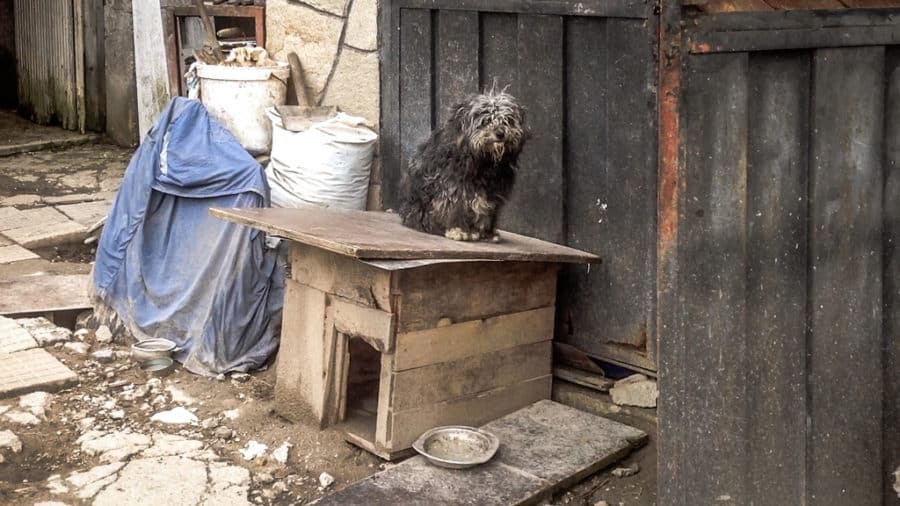 I saw I was in a sort of courtyard with a wooden box which the old man took me to. He put me on the floor and put a strap around my neck which was tied to a short chain about 1.5 m long. He left me there and went inside. It was nearly night time, very cold and I was shivering. I started crying and shouting for my Mum, the old man came out and shouted at me. I quickly hid in the box.
I was always hungry and only fed once a day when I was a puppy, even then it was only dry bread. As I grew older my coat grew too. There was no one to brush it so it became knotted which was very uncomfortable as it pinched my skin.
There were two other dogs chained in the same yard but our chains were too short to ever be able to sniff or play. Some days I saw children playing but they never came to play with me. I was so bored I chased my own tail ( I still do this sometimes now).
One day a lovely lady called Candy picked me up and talked to me before putting me and my two friends in a comfy cage full of hay in her van. We went to a clinic where we had an operation called neutering then she took us home again to our wooden boxes in the courtyard.
After a few days, Candy came again. I was so pleased to see her. She took me and my friends off our chains and put us back in the van but this time, we went to a place called "her home". There were lots of other dogs and we were allowed to sniff and play. We got raw meat to eat and I went to sleep in her house on something called a bed. For the first time ever, I had a full tummy and I was warm. It was wonderful.
The next day we had breakfast together before going on my first ever walk. I had been on my chain for a year and suddenly I was allowed to run free. We walked in meadows and on tracks and crossed a stream. There was so much to smell and think about but the most important thing was, not to lose Candy. I stayed right beside her the whole way. I was so very tired after my walk but it was a lovely feeling, going to sleep on my bed in the house. I felt so safe. All the other dogs told me Candy saved them too and that I would never be going back on a chain again.
Because Candy has to continue finding safe warm houses for other dogs like me, sometimes nice people who are called Trusted Housesitters, come to take care of us while she is away. This is how I met Kate & Mark and this is how I get to go on this big adventure. We had loads of fun last time they took care of us, they even let me unwrap boxes called Christmas presents. I know my Candy will miss me while I'm away but she will have all the other dogs to keep her company and think of the stories I will have to share with her when I get back.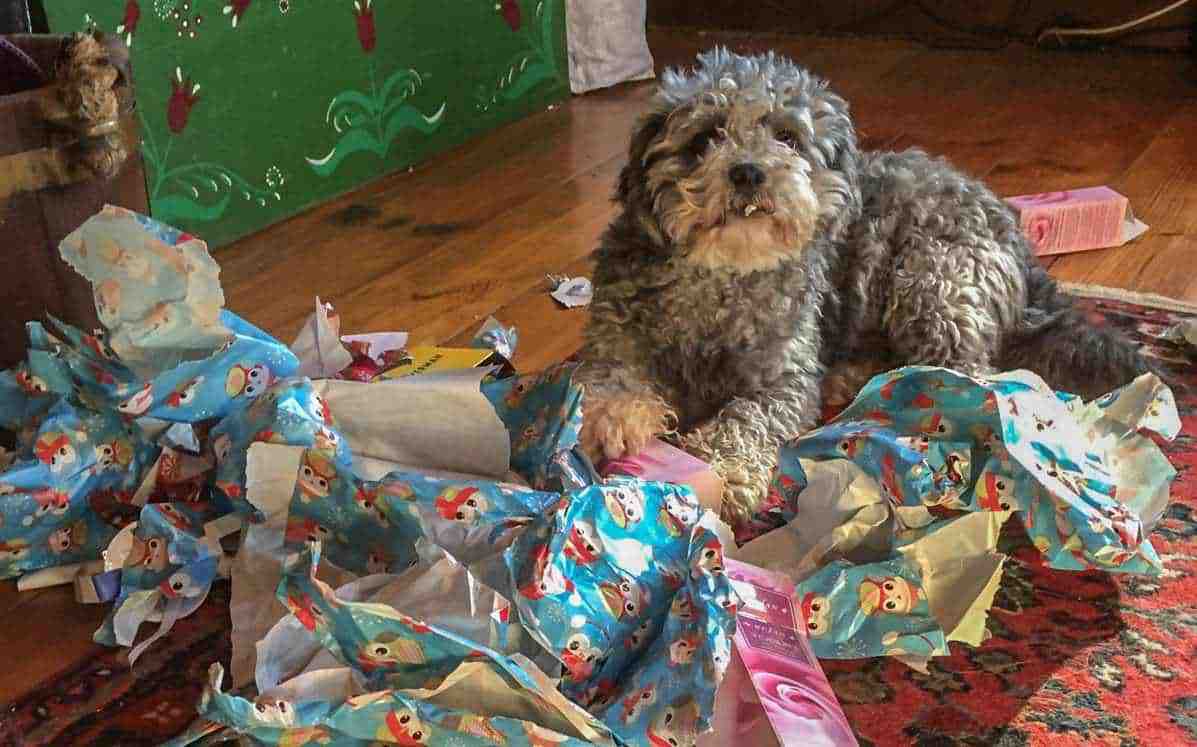 Sprockets adventure runs from 22 May to 4 June 2016 and is being supported on social media through Vagrants of The World Travel,Trusted Housesitters and of course Little Angels Rescue Bulgaria
#rescuedogroadtrip #sprocketunchained
Find out more about Little Angels Rescue Bulgaria here or to see what is happening in real time, head to their Facebook page.