While a road trip is fun and exciting, it can cause your healthy eating plan to take a detour.
Even if you try your best to eat right while you're on the road, your efforts may fall by the wayside when you're tired and hungry and can't find any food options besides fast-food restaurants, gas-station food, and vending-machine snacks.
However, it is possible to stay away from junk food traps and eat nutritious and delicious food wherever you go. Follow these eating tips to have an enjoyable and memorable road trip without compromising your health.
Plan Ahead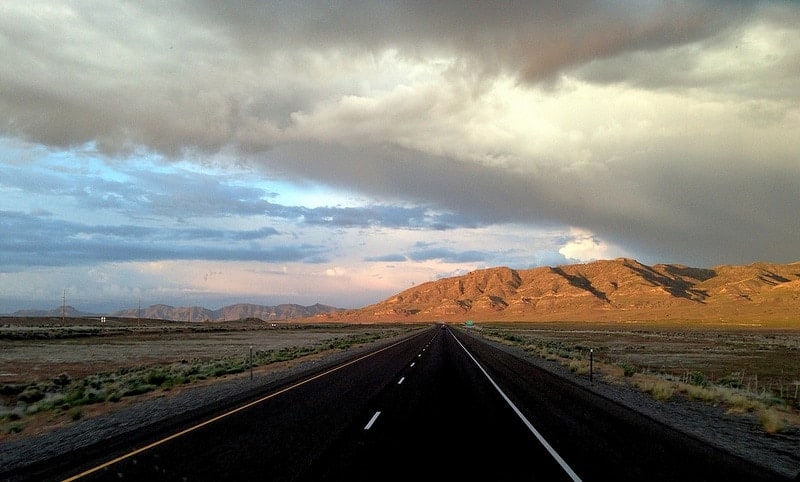 Image via Flickr by philozopher
Planning ahead enables you to avoid situations where you have little or no control over what you eat. Before you set off, it's a good idea to stock up on travel-friendly food that's nutrient-dense and has sustaining calories. Fill your bags with healthy and energy-boosting snacks such as –
nutrition bars

beef jerky

nuts

seeds

individual peanut butter packets

dark chocolate chips

citrus fruits.
Bringing your own snacks can help you overcome the temptation to eat unhealthy food along the way.
Use a Restaurant-Finding App
When you're on the road or in an unfamiliar town or city, try not to stop at the first fast-food joint you see when you're hungry. Instead, use a restaurant finding App to locate healthy restaurants in the vicinity.
Examples of apps you can use include –
OpenTable

Yelp

AroundMe

Food Tripping.
These apps not only help you find restaurants that serve nutritious food; they also let you know where you can enjoy your favorite cuisines.
Add Greens to Your Meals
When you're on a road trip, you're probably more excited about dining at famous local restaurants than meeting your quota of seven servings of vegetables and fruits. Instead of letting the irresistible dining opportunities derail your healthy eating plan, you can make your meals more nutritious by adding greens. This is especially important when you're dining at a meat-centric restaurant such as a BBQ joint.
There are travel-friendly versions of fruits and vegetables you can easily bring along on your trips, such as powdered greens, freeze-dried vegetables and fruits. A portable blender for travel can also make a great addition for juices and smoothies on the go.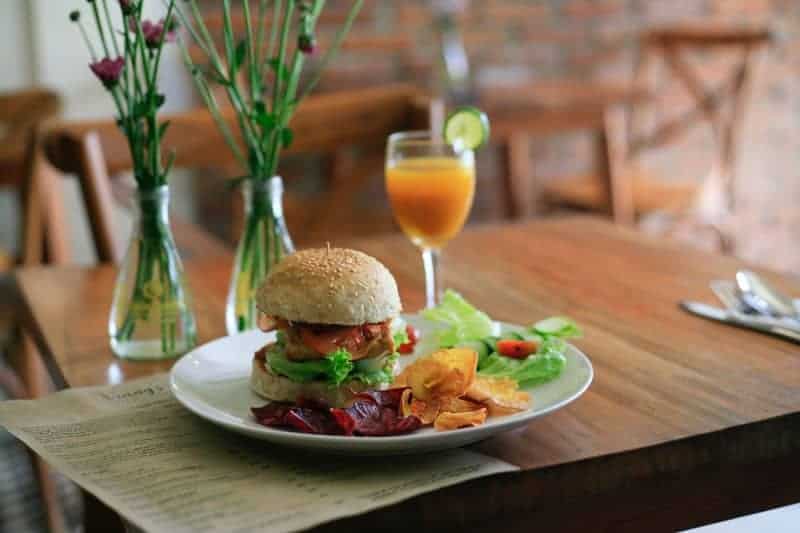 Photo by Gabrielle Cepella on Unsplash
Make Healthy Choices at a Buffet
If you find yourself having a buffet during your road trip, you need to know how to separate the healthier options from the unhealthy ones. Whether it's in a hotel or restaurant, a buffet typically offers a wide selection of food that's fried, heavy in carbohydrates, and covered in sauce.
Instead of going for the popular items, you should opt for protein-packed items. The best choices at a continental breakfast bar are egg dishes. For dinner, get lean meat at the carving station and pair it with a salad or vegetables.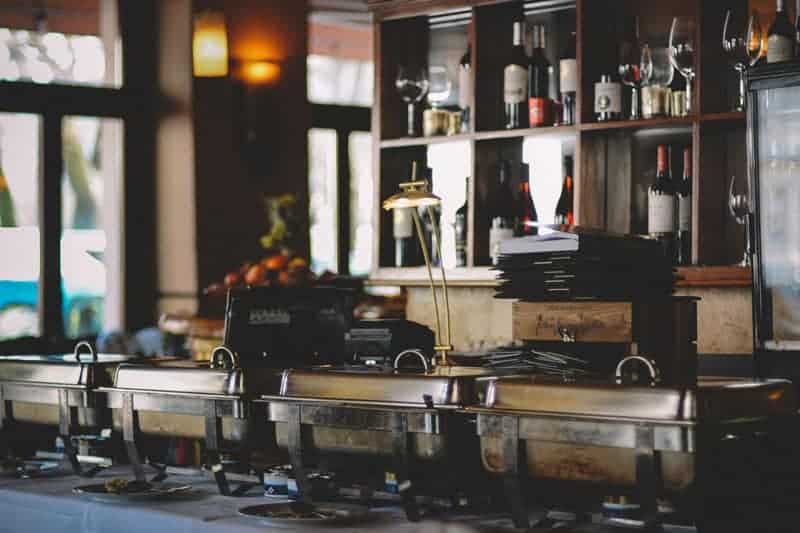 Photo by Mohammad Saifullah on Unsplash
Whether you're going on a short or long road trip, you'll more likely than not eat less healthily than you normally do. By planning ahead, keeping track of your calorie intake, and making the right food choices, you'll be able to minimize the deviation from your healthy diet and get right back on track when you return home.
Feature Image by Gardie Design & Social Media Marketing on Unsplash