We recently had a few days in Costa Rica on our way to Nicaragua. While most people arrive in Costa Rica and leg it straight for the beaches and rain forests, we decided to check out the capital and spend one day in San Jose.
Often we have preconceived ideas about destinations, especially cities. Admittedly we had not done a huge amount of research on San Jose but still had an idea of what we thought to expect, San Jose surprised us.
One thing we did plan was a walking tour of the city. When you are short on time and really want to get a good city experience, a private city tour is a fantastic way to spend half a day. Gone are the days of having to don a name tag, join a group and follow a guide carrying a red flag reciting a pre-scripted monologue they are really not interested in. City tours these days can actually be pretty cool if you book the right one, and that's what we did.
We were expecting an old colonial city, as you tend to find throughout Central America. A legacy of the Spanish, Dutch and English, but as our guide Marco explained, San Jose is a young city in terms of the rest of Central America. Costa Rica has, over the years, suffered many severe earthquakes.  While there are still some remaining examples of early colonial influence, you can clearly see in the city landscape a capital that has forged ahead under its own identity to become one of the richest and most successful countries in Central America.
Marco, our guide was as surprising as San Jose. He was an incredible wealth of information. His knowledge and passion for the history of Costa Rica and San Jose was astounding. Politics, architecture, art, flora, fauna, the list goes on. He also knew the best places to eat, even where to shop for bargains. When somebody is passionate about a topic they draw you in, and this is what Marco did. We felt we were not just touring his city but exploring it with him, he genuinely got excited about certain things he wanted to share with us. Here is a look at the San Jose Marco shared with us.
Wonderful public open spaces and parks filled with history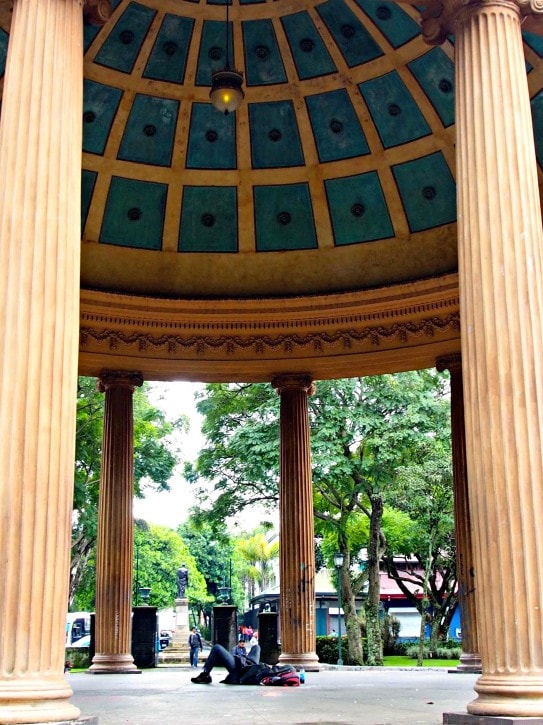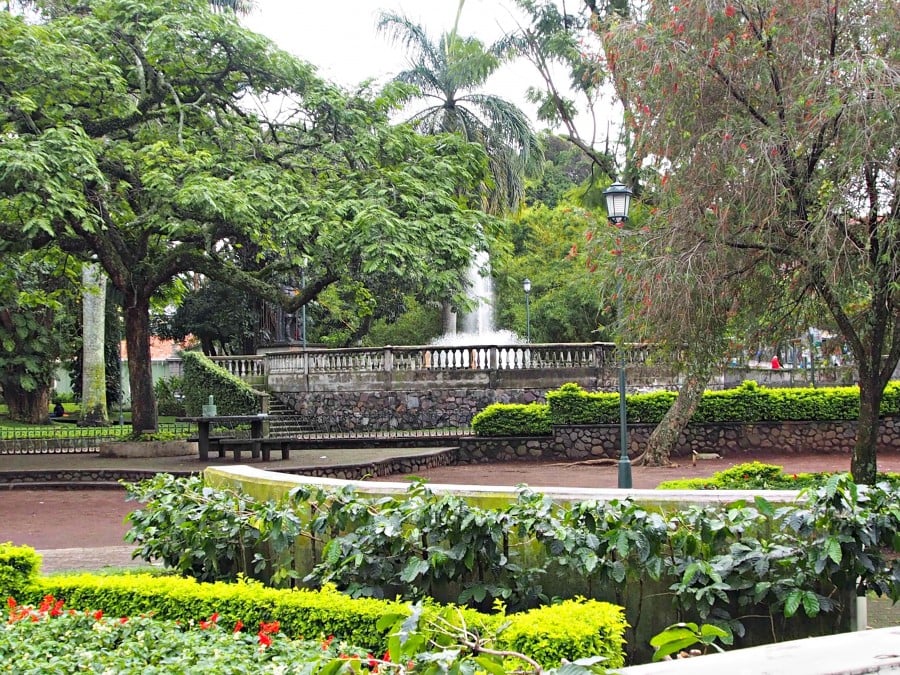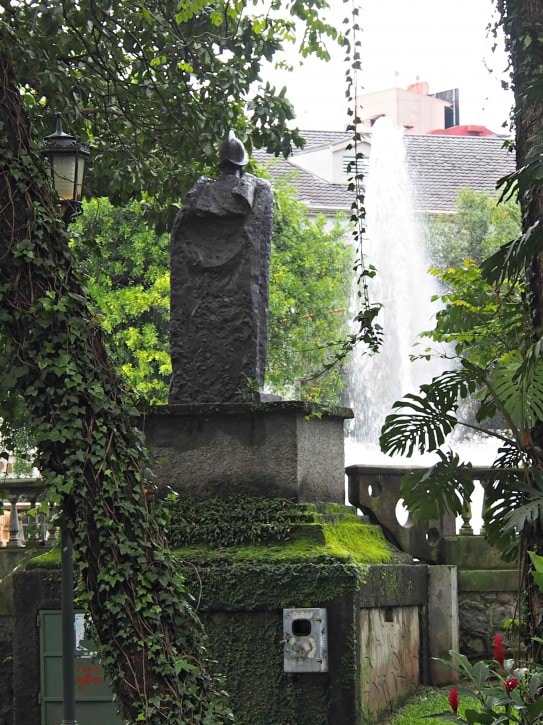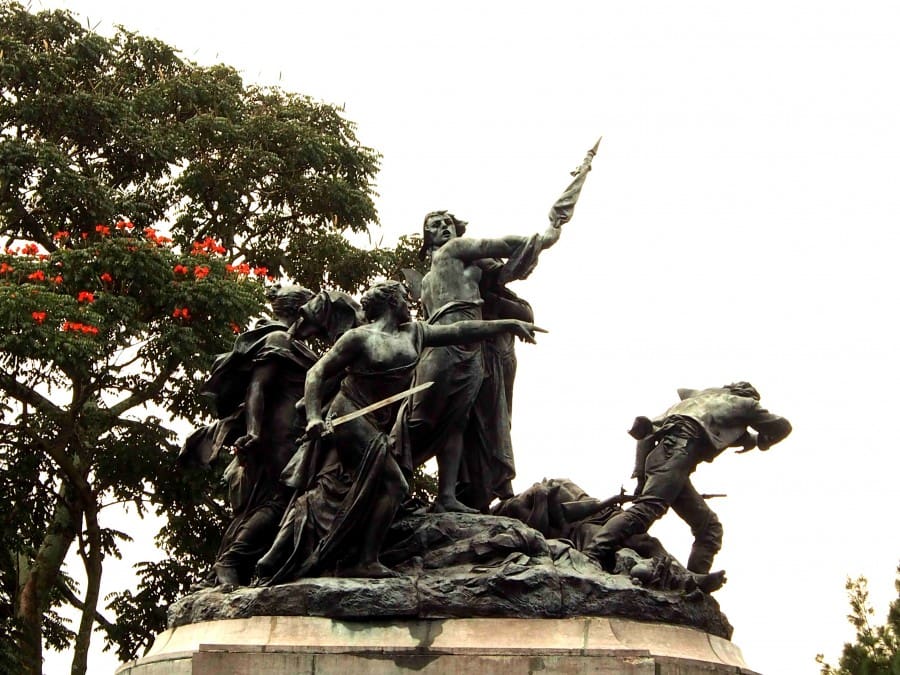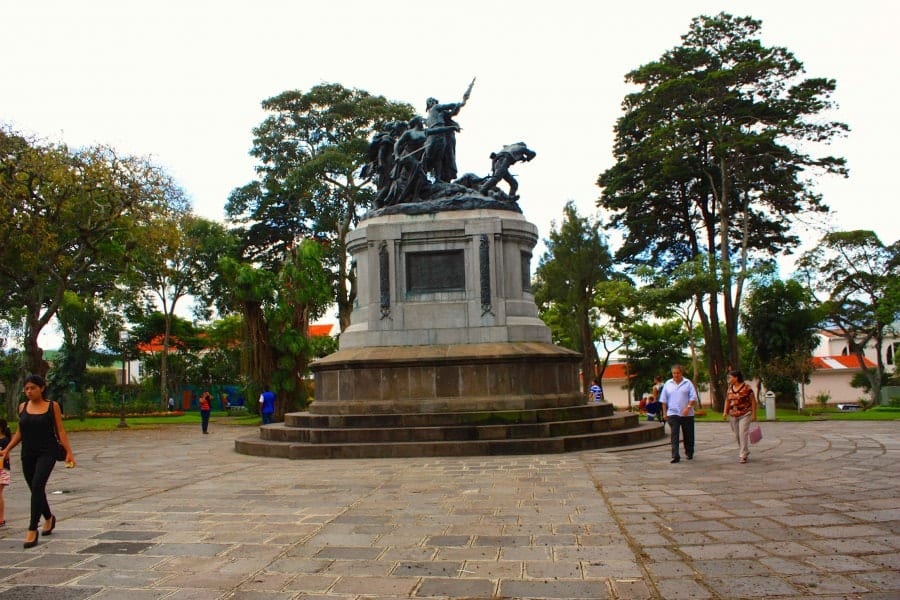 Interesting Architecture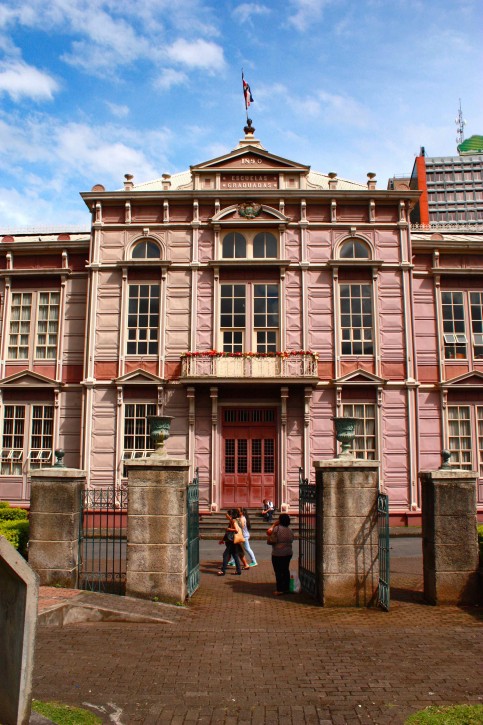 This school has been in constant operation for over 100 years. Built when the government declared free education for everyone in Costa Rica, this building also known as Esculela Metálica is especially interesting as the entire building is constructed from steel imported from Europe. It is rumoured some of the steel is melted down weaponry – Rumoured!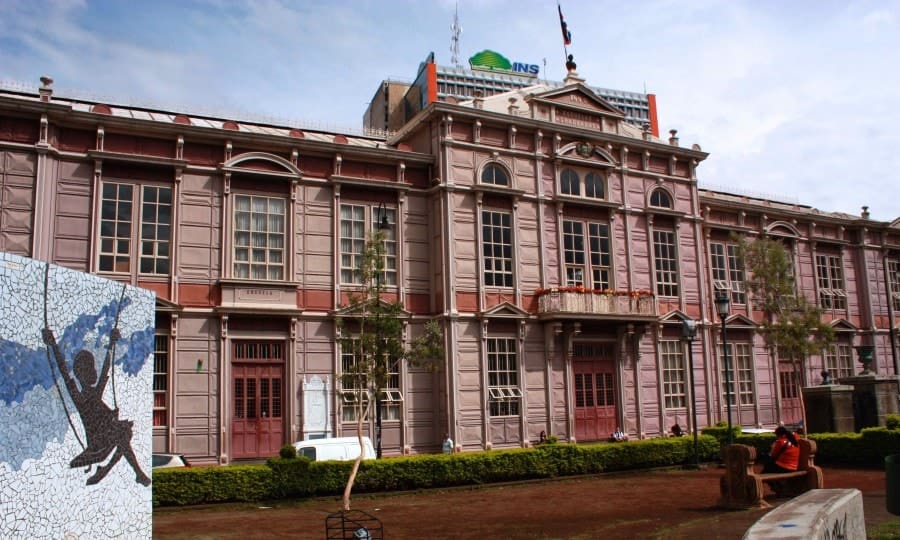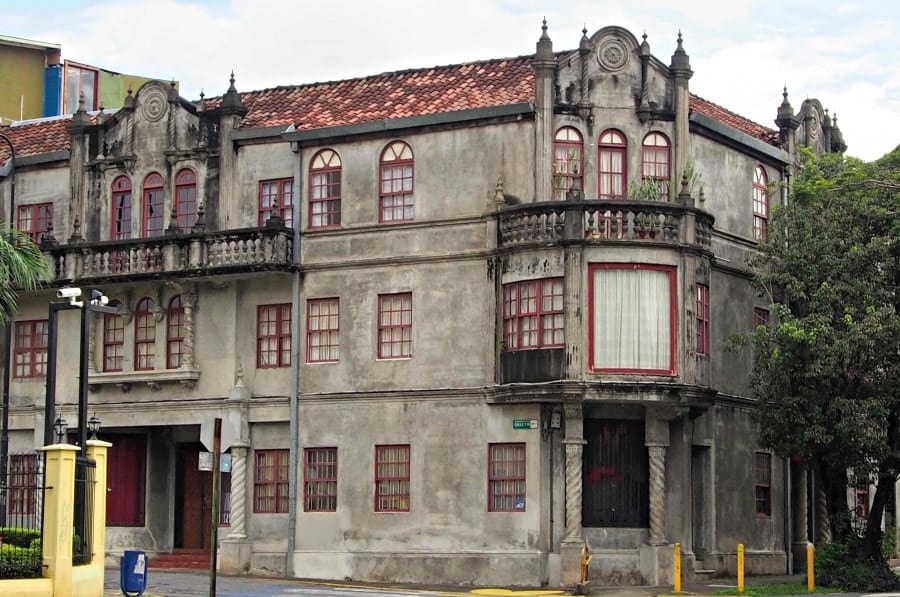 Art is not just for galleries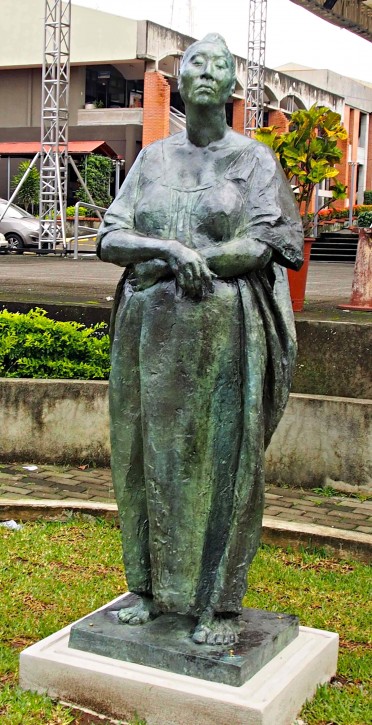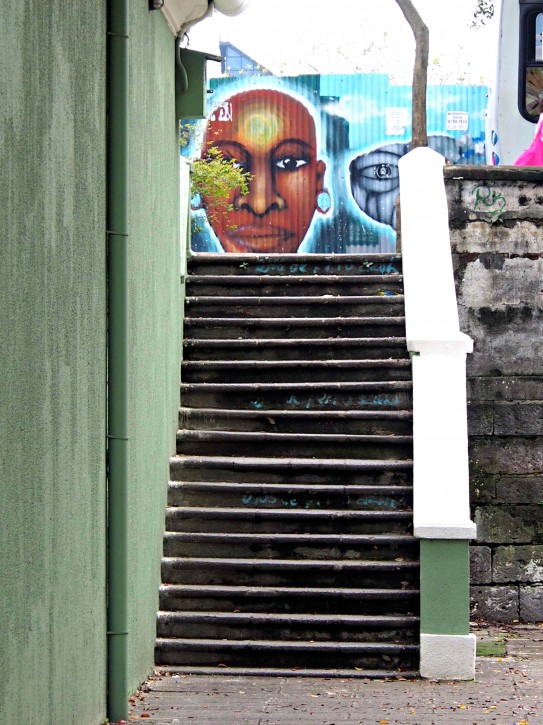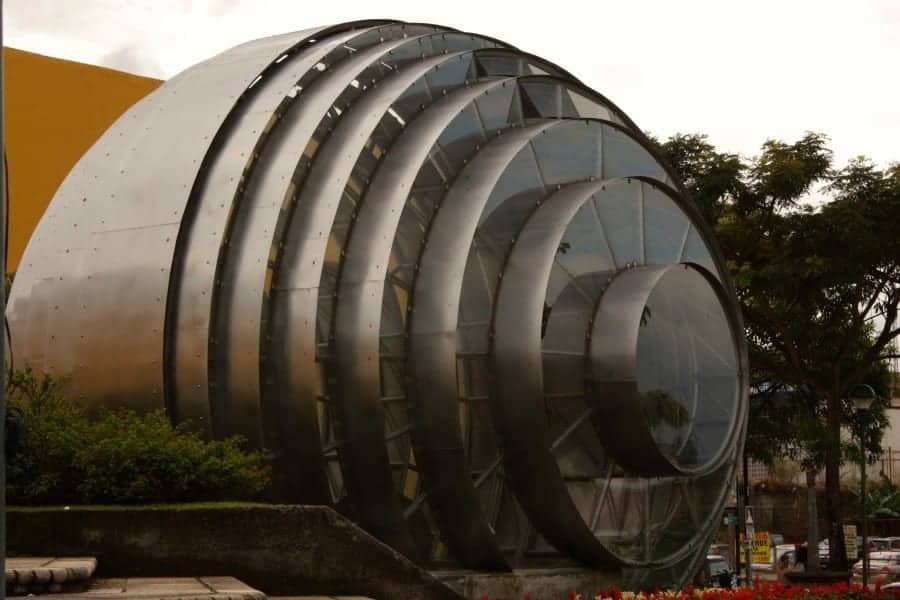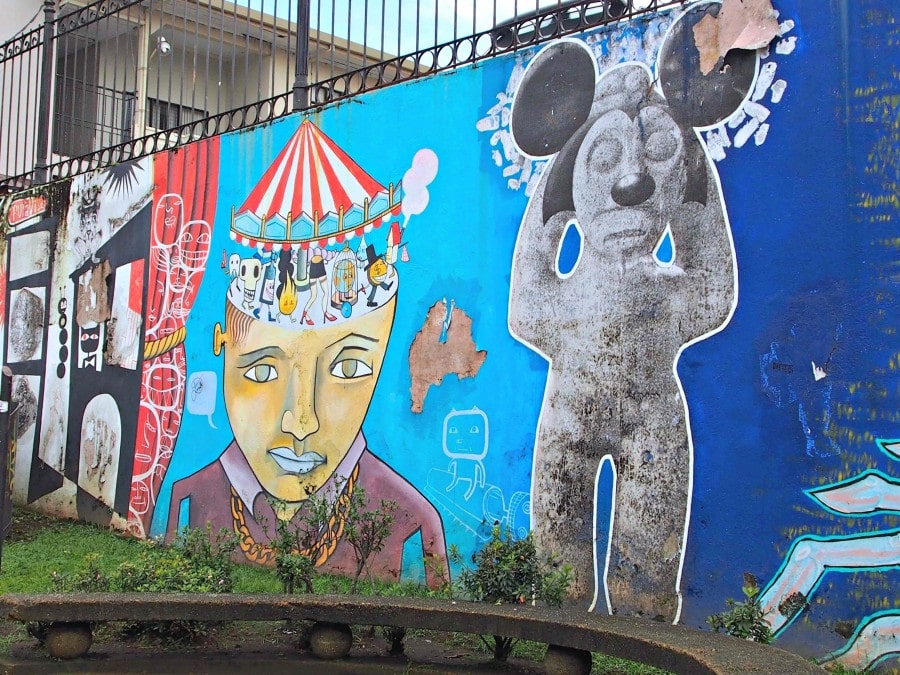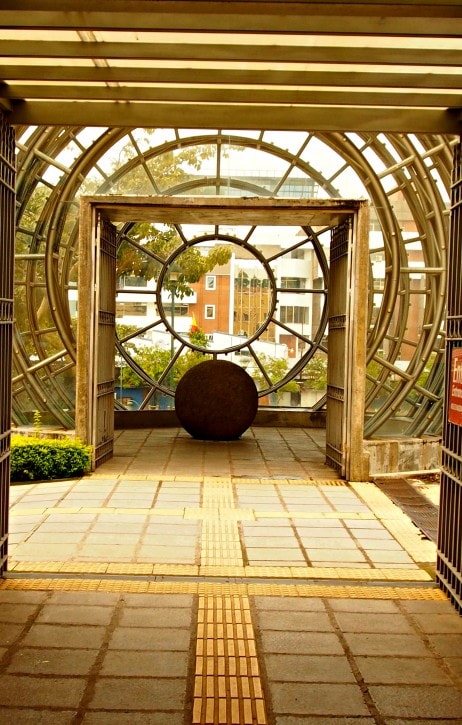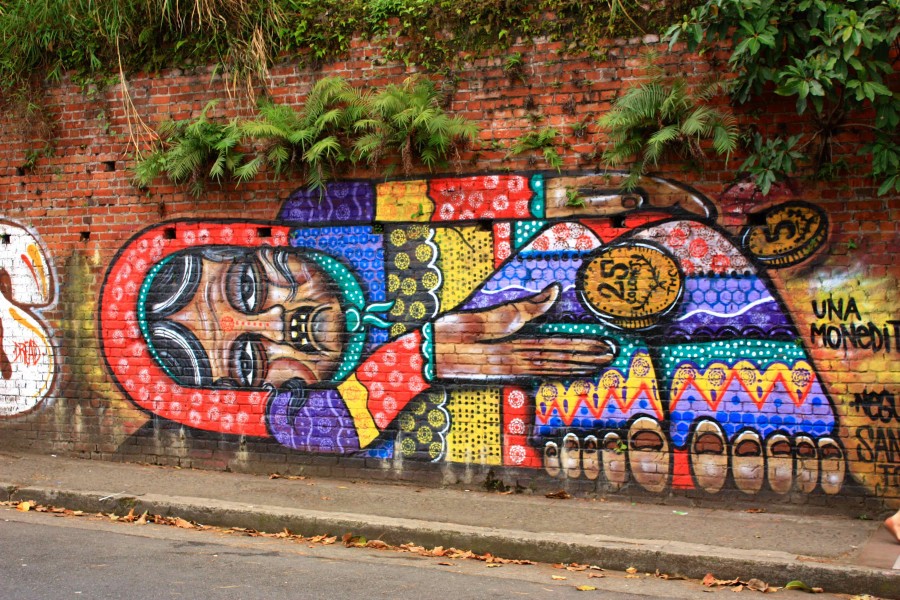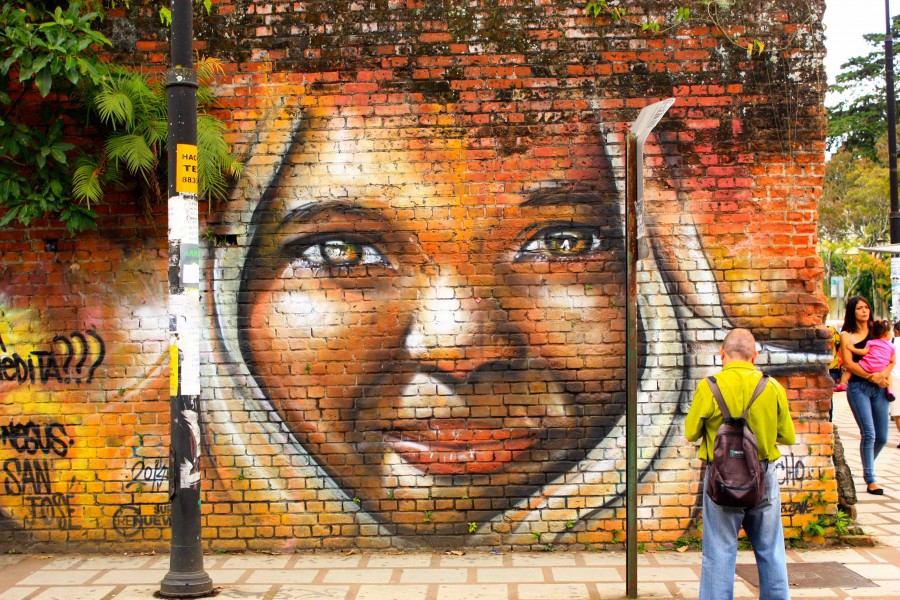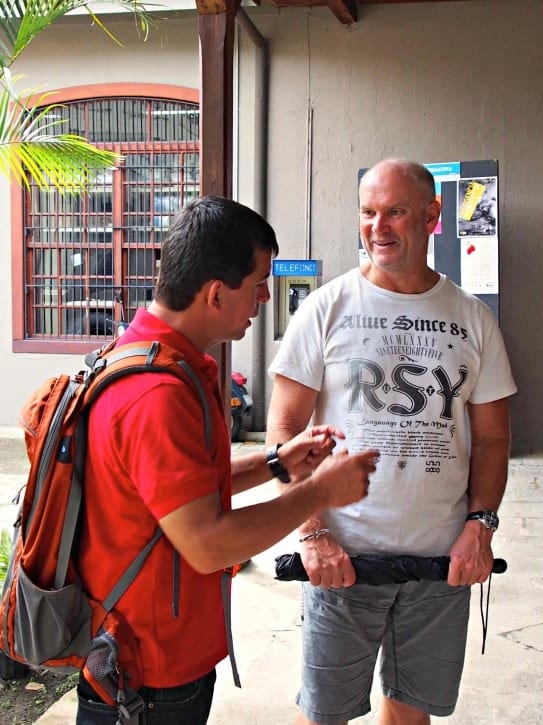 Marco explains the history of the old rum distillery that has been restored as a public art space and amphitheatre.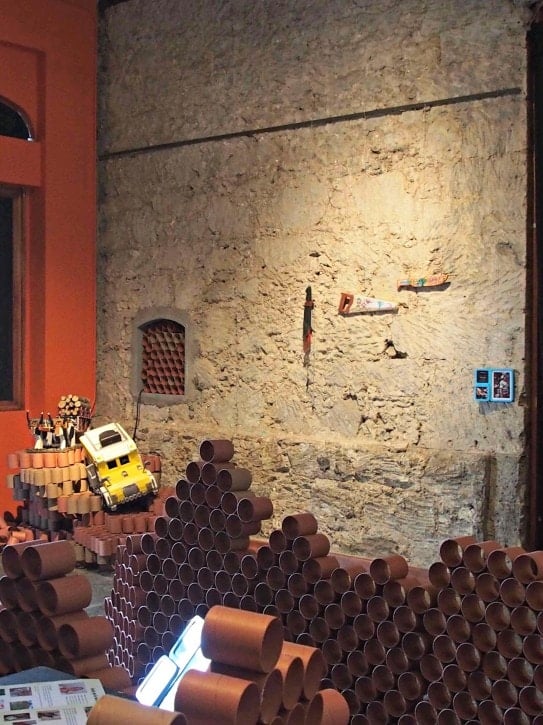 History and Architecture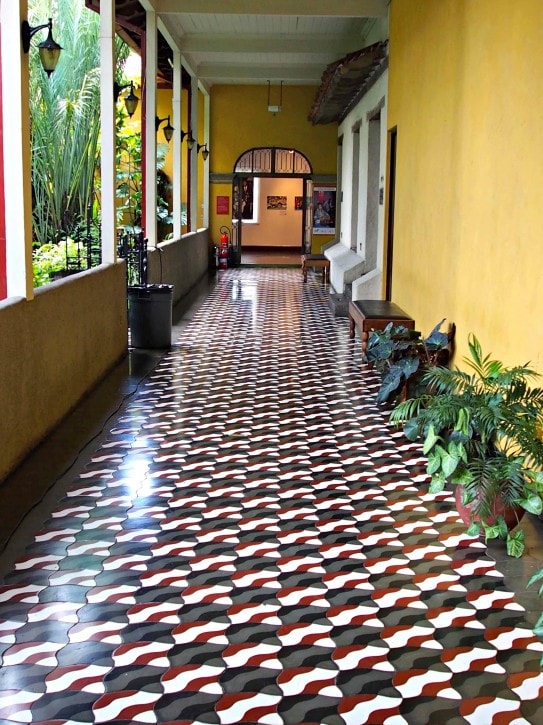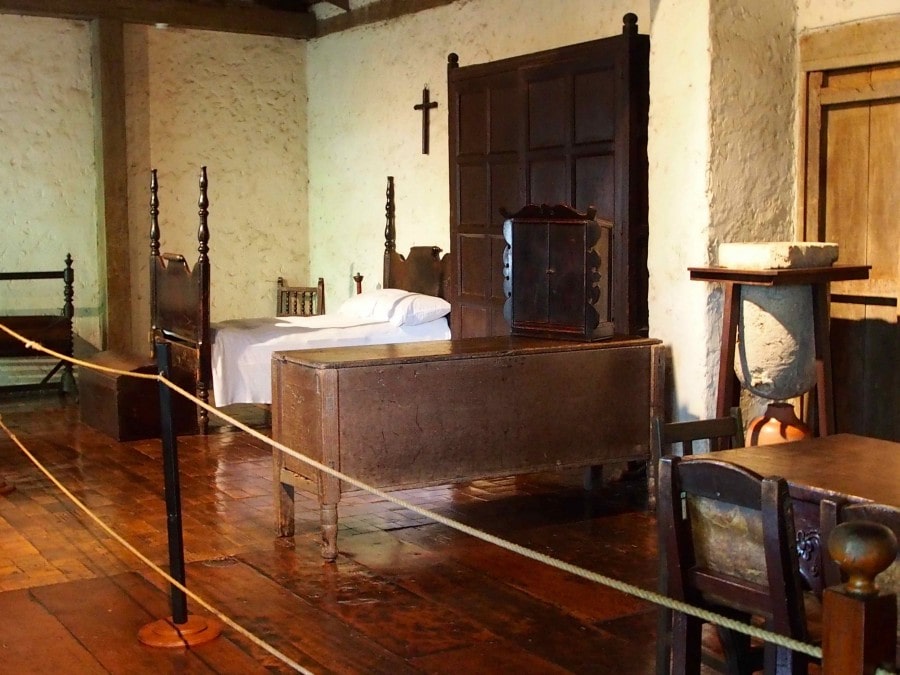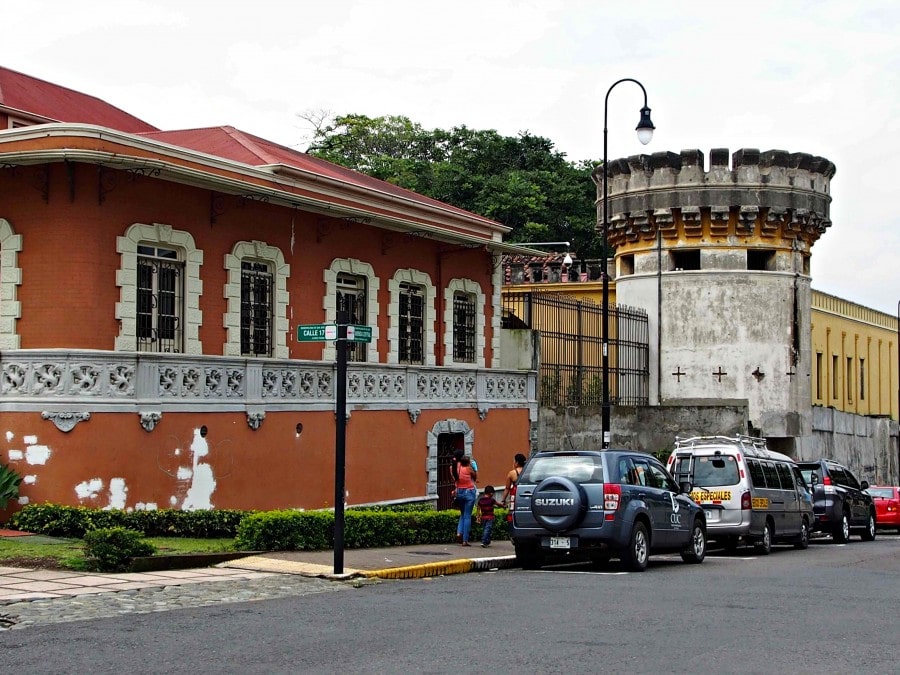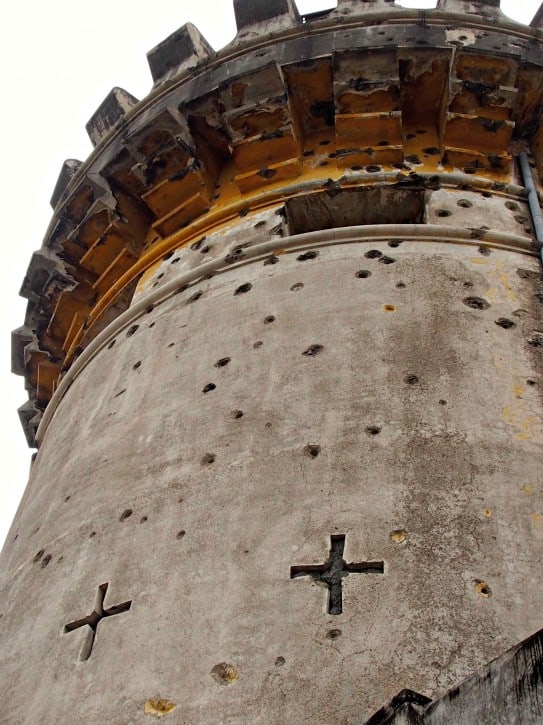 Yes, they are bullet holes!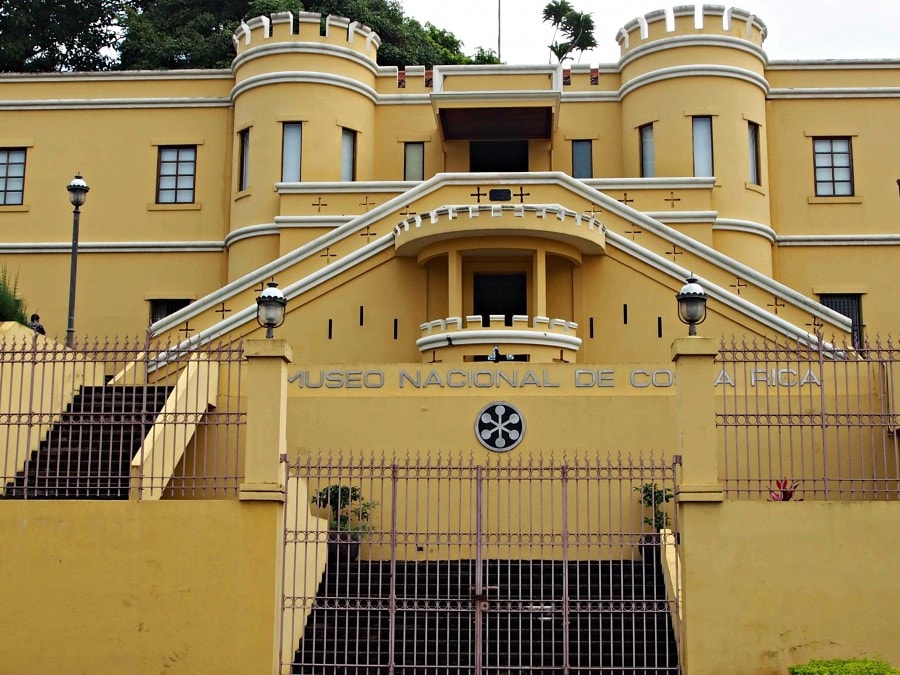 Where to find incredible fresh orange juice (with a pinch of salt!)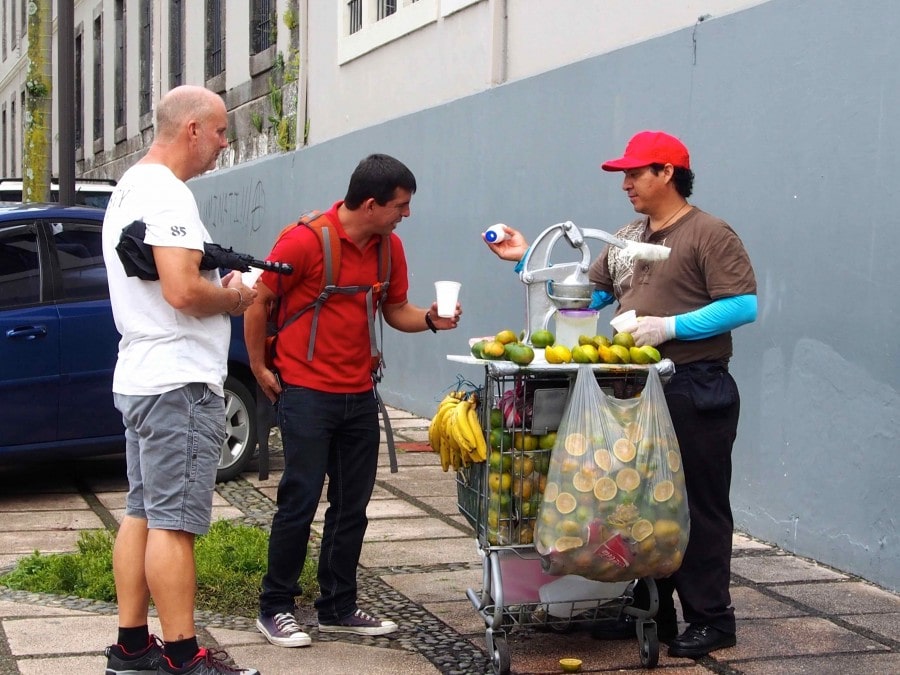 Butterflies in The Museum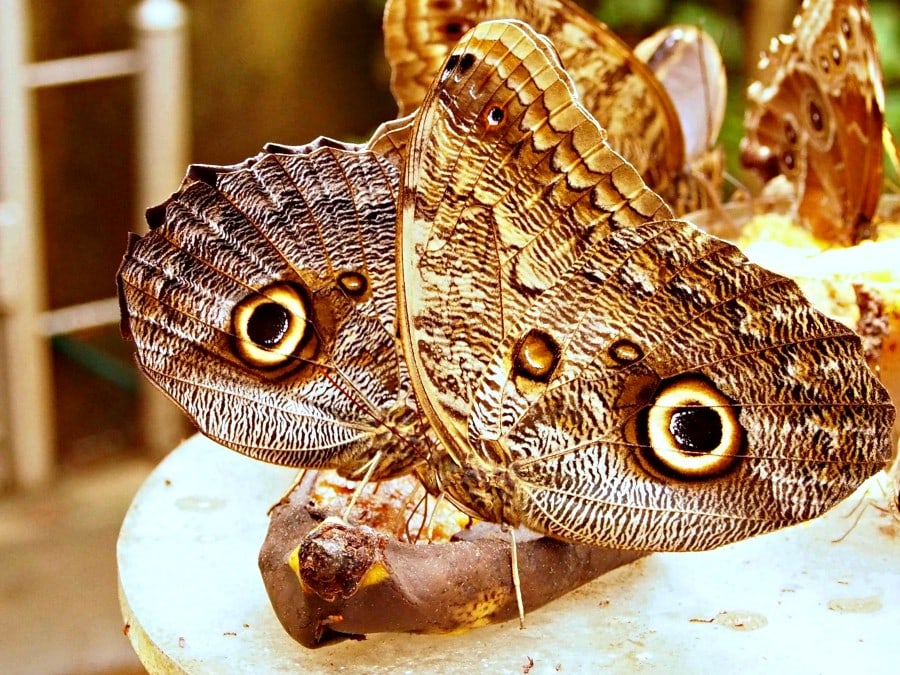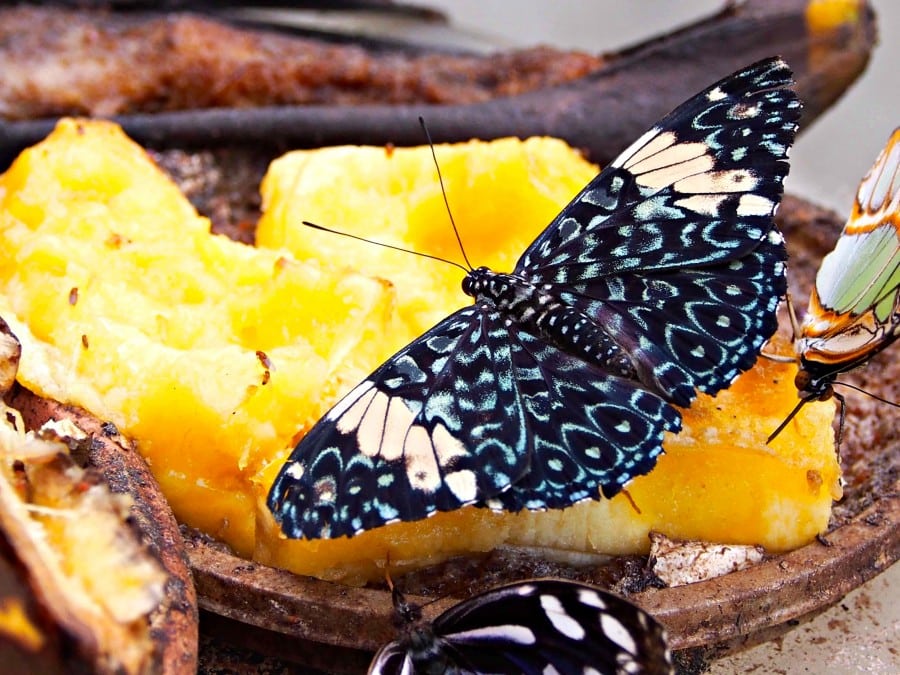 Theatre and Music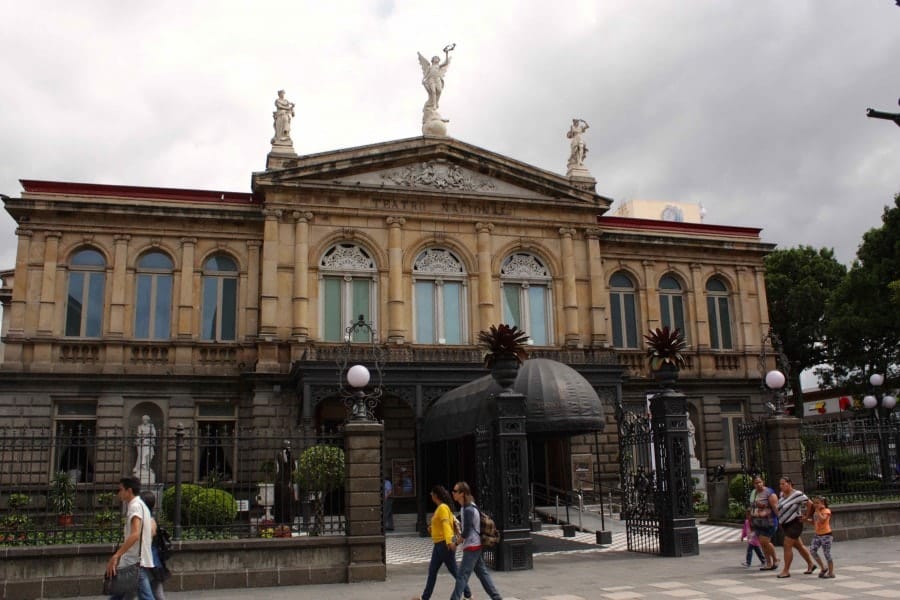 The Teatro Nacional was constructed in 1891 with funds raised from a tax imposed on coffee exports for this specific purpose. The Venetian inspired building completed in 1897 was plagued with construction issues so took 7 years to complete. Stories are told that at the grand opening, the audience was asked to bring their own chairs as the ship carrying the finely crafted furniture from Venice had run aground and sunk on its voyage to San Jose. Another order was dispatched to Europe and eventually the fine interior you see today was completed.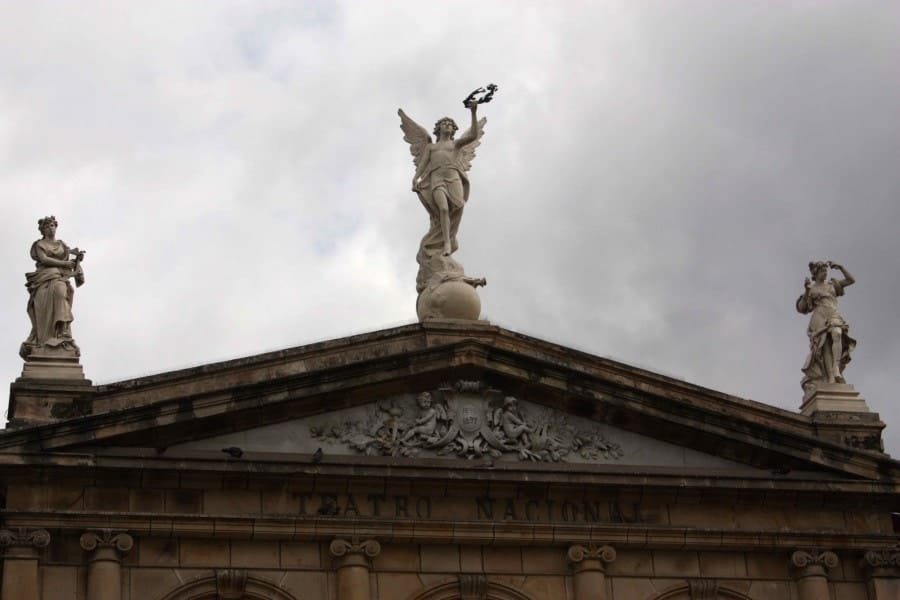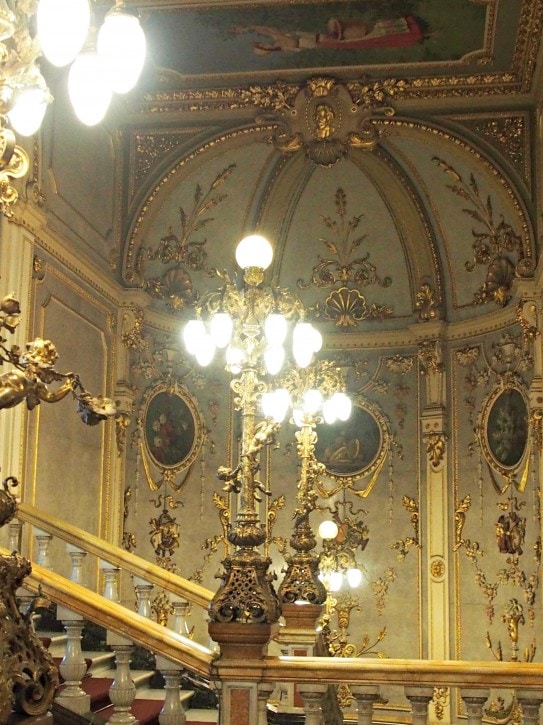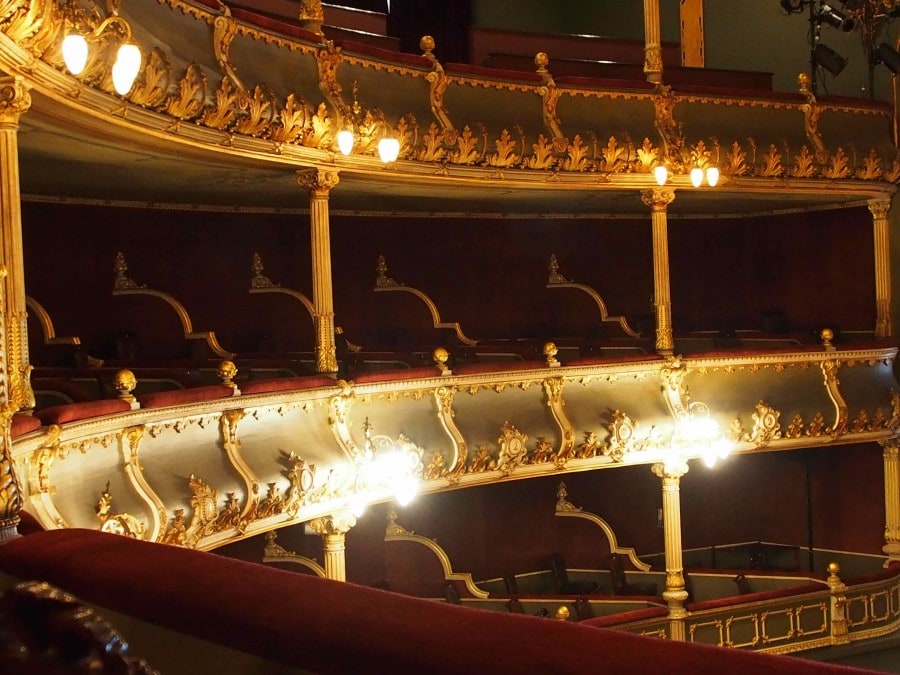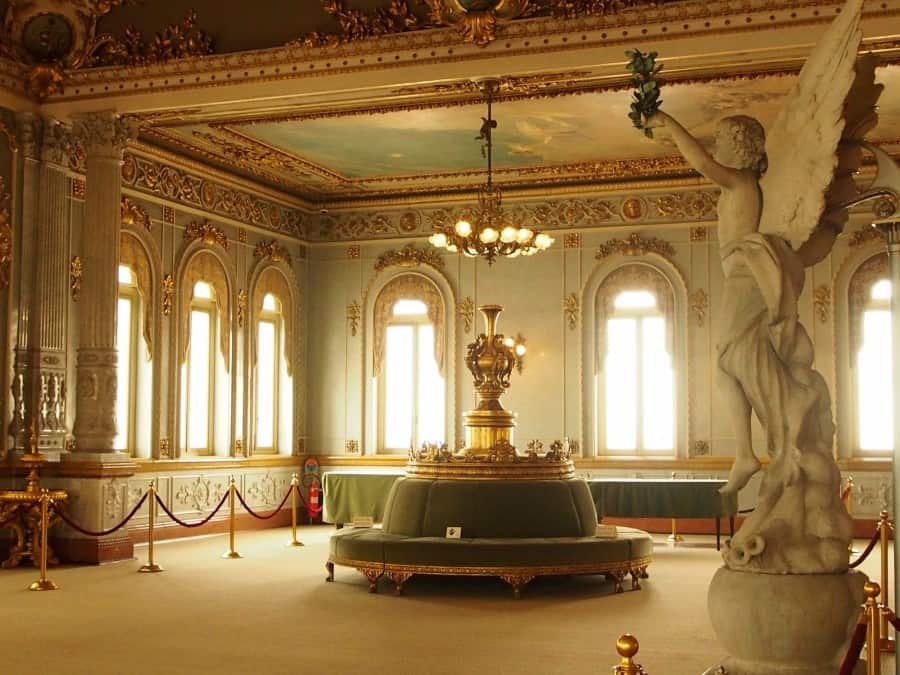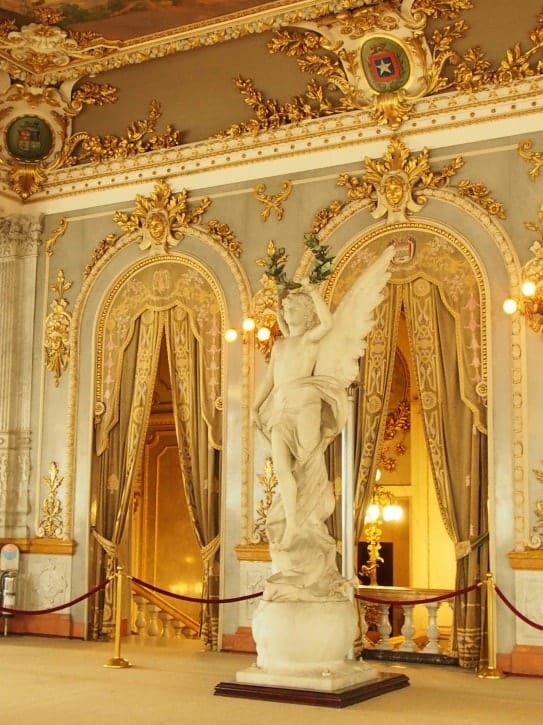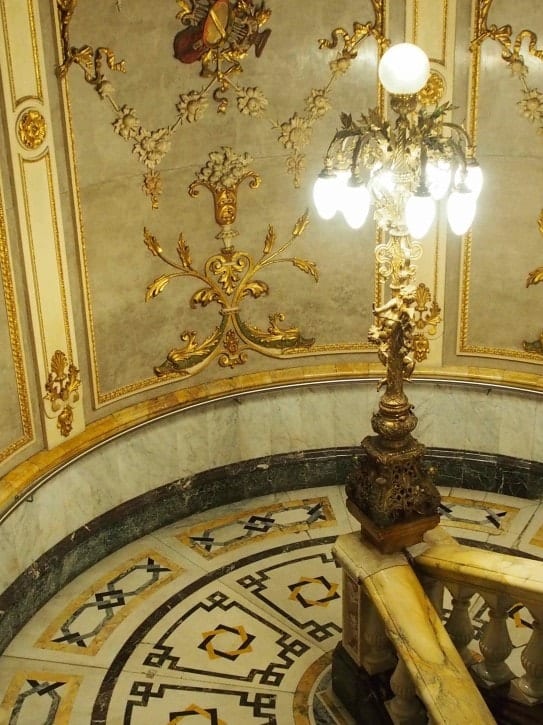 Markets are more than just shopping

The Central Markets are where you head to do the weekly shopping, meat, fish, entire stalls dedicated to fresh herbs, flowers, hats, coffee of course and lots more. Like most markets, you will find a dizzying array of things to buy, lining a maze of narrow alleys.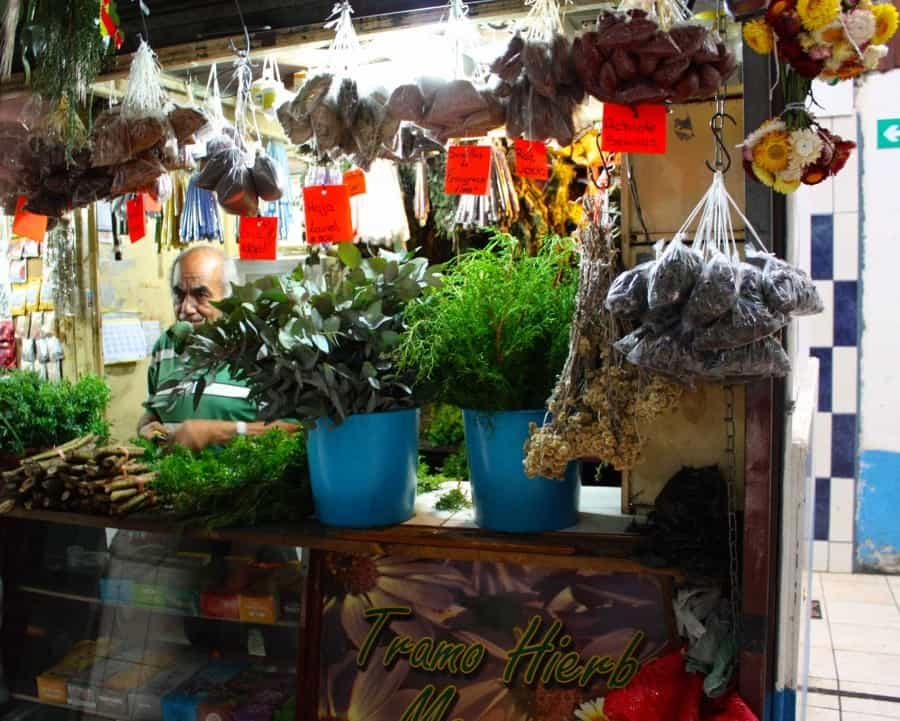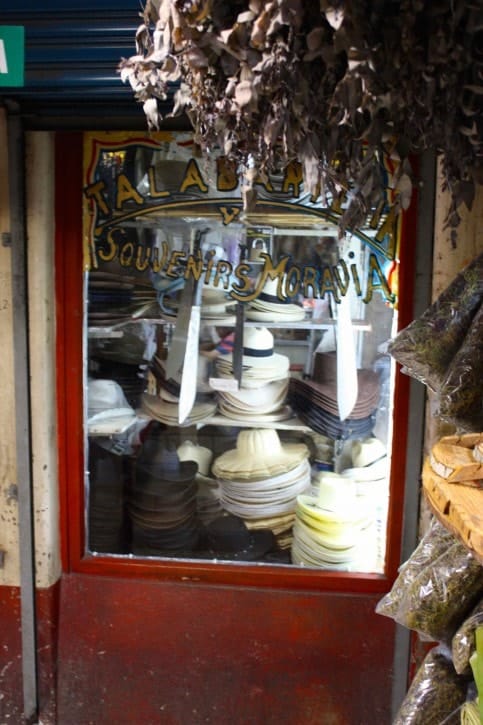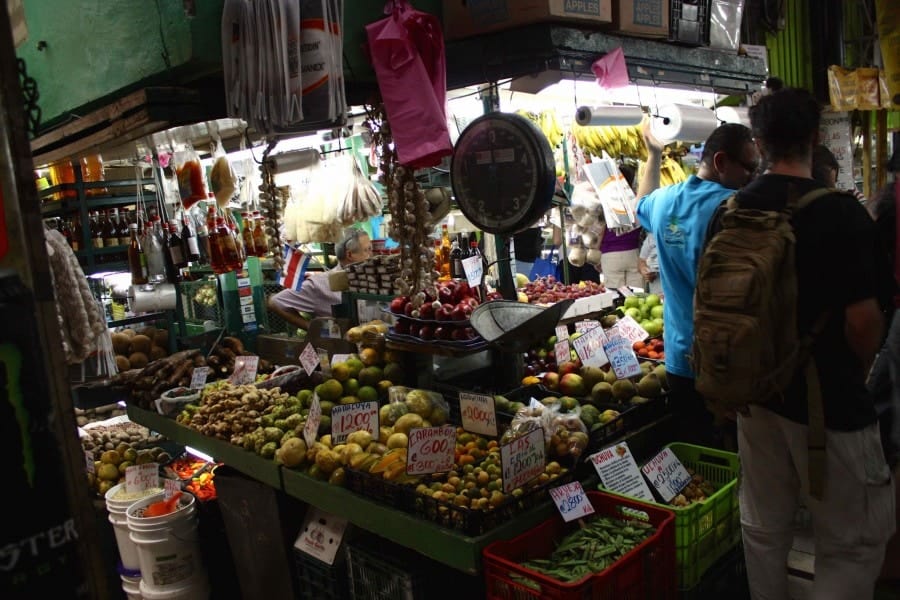 What you will also find here is a large selection of small market style cafe's and cafeterias. This is where the locals come for lunch and this is where we finished up our morning of exploring San Jose. Marco took us to his favourite stall for some good home style Costa Rican cooking and OMG, it was fantastic. From around 11.00am onwards these eateries are turning over hungry patrons at a great rate and each of them vying for your business. It's almost too hard to decide where to eat. But where ever you decide, you won't be disappointed or out of pocket.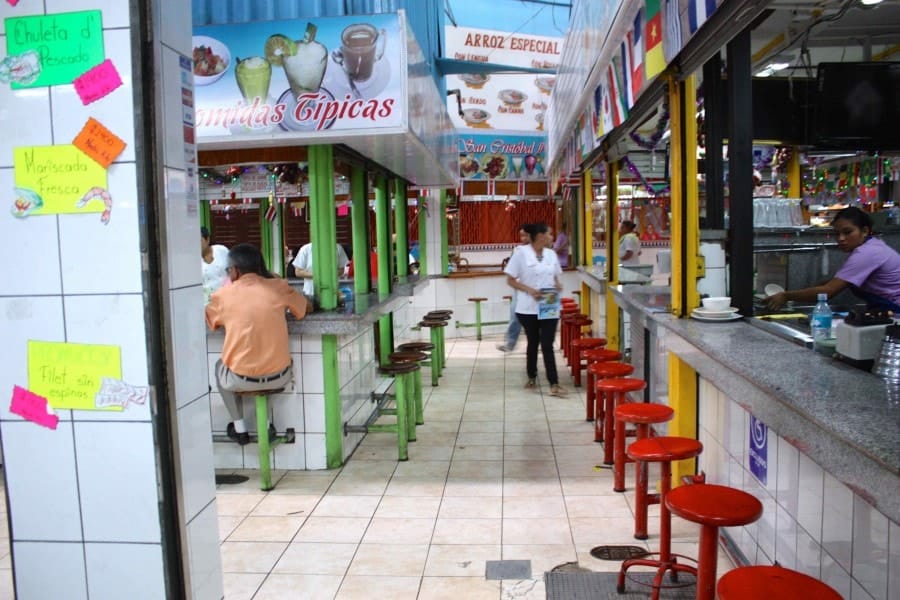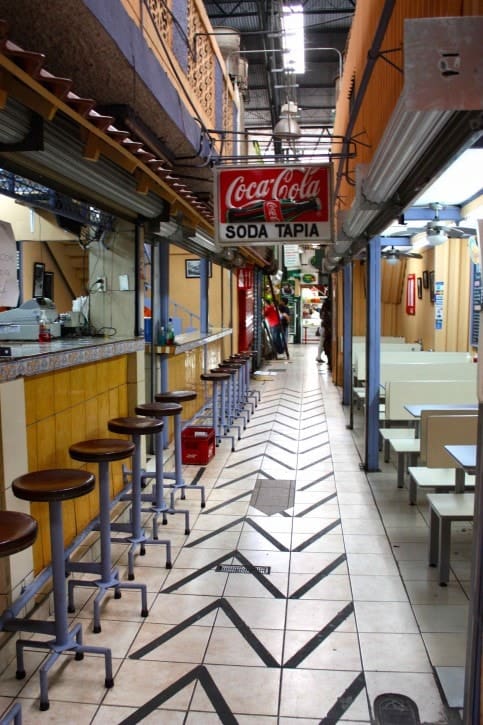 If you have a day to spare in San Jose we recommend taking a city tour, you may see San Jose and Costa Rica in a whole new light.
---
Facts
Costa Rica Sun Tours run the San Jose City Tours daily departing 8.30am. Cost is $72 USD pp. Duration 4-5 hrs.
Tours include entrance fees and bilingual guide.
Costa Rica Sun Tours operate tours all through Costa Rica offering a wide range of high quality tourism experiences including adventure and eco tourism.
---
Disclaimer: While we enjoyed this tour as guests of Costa Rica Sun Tours, as always, all opinions expressed in this review are our own and have not been influenced in any way.